Because our London correspondent Tom Winslade (@winslade) is a man of impeccably fire taste, "THE PLAYLIST" is a music series where he'll be sharing 10 eclectic song choices that we all need to be listening to right now-right now.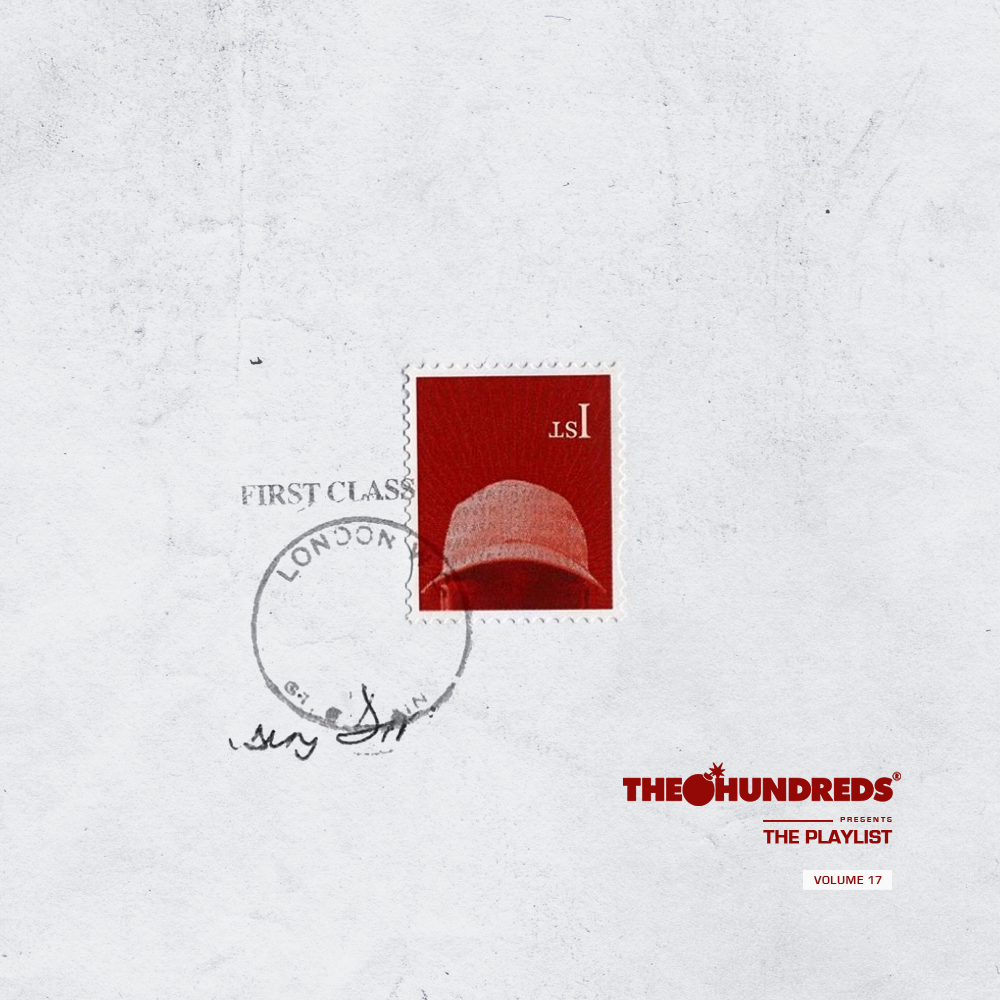 "Man" – Skepta
The waves that Skepta has been making over the last couple of years in particular have been well documented, with the spotlight he's helped shine on the UK scene being nothing short of heroic. Honestly though, I was worried about this album. With a third of the tracklist being comprised of previously released singles, there was a sudden realisation that the album might rely too heavily on the strength of the fire we've already heard. Forget that though, "Man" is vintage BBK—taking me back to the feeling I had when I first listened to JME's Boy Better Know Edition 3 cuts on MySpace, back in 2006. Greatness.
"Welcome To The Future" – Avelino
And now for a glimpse into the future. If you don't know about Avelino yet, you're about to. Repping North London, his FYO EP single-handedly showcases the diversity of rap music coming out of the city at the moment. It's forward-thinking hip hop—soulful and polished, yet simultaneously raw. Avelino isn't afraid to wear his heart on his sleeve, with a refreshing honesty leading the direction of the entire project. When you combine all of the above with the flawless production of Raf Riley, it's a wrap.
"Charleville 9200" – Snoh Aalegra ft. James Fauntleroy
I'm in love with Snoh Aalegra, and her latest project Don't Explain is a low-key masterpiece. With the likes of John Mayer, No I.D. and BADBADNOTGOOD having a hand in formulating the aural landscape that Snoh projects herself onto, it's no surprise that the outcome epitomises her brand of "cinematic soul." The 9-track mini album paints a vivid self-portrait, with James Fauntleroy's feature on "Charleville 9200" playing the perfect supporting role. It's sonic escapism.
"Bless Me" – 6LACK
After feeling trapped for the last 5 years, 6LACK is back and ready to unleash his murky blend of soulful, dark R&B on the world. His path hasn't been easy, as shared in a stream of tweets that described his experience of signing to label as a younger, seemingly naive artist. He noted what it was like being stuck with an unhealthy contractual obligation—which ultimately meant he couldn't share his art with the world. Now he's working with Atlanta's LVRN [LOVERENAISSANCE] agency, in allegiance with the indigo child, Raury—it's time to glo up.
"Love In A Foreign (Run Pt. 3)" – Pollàri
Pollàri is an alien, or at least I'm assuming that he is after listening to his SONYA LP and subsequently blacking out. Crooning over the production of D33J and Shlohmo, Pollàri uses autotune to warp and slur his vocals over the track, adding to the instrumentation and emotion of the music itself. It's not a new concept, but Pollàri's particular execution of this technique seems extra wavy, somehow. It's charming and positive, much in the same way that Lil Yachty's aesthetic resonates. "Run Pt. 3" is my standout selection, but the whole album is a must-listen tbh.
"Hoax" – Novelist
He's been busy for a minute, but I get the feeling that Novelist is about to break new ground again soon. Paving the way for South London's grime scene alongside Stormzy, Nov recently expressed that he's trying to invent a new sound in the process. He dubs it "Ruff Sound," and his intention is to keep the UK underground scene on its toes, to avoid stagnation. As a part of this movement, he recently released the self-produced "Hoax"—which goes unforgivingly hard. As his homie Skepta once declared, it ain't safe.
"Stupid Rose" – Kweku Collins
This dude ain't a stranger to The Playlist, but following the release of his highly-anticipated Nat Love album earlier this month, it was only right that we share some more Kweku Collins with you. The wordplay on this album is introspective yet poignant, reflecting on his personal experiences whilst also showing an awareness of the bigger picture. It's a record with lyrical depth that doesn't feel preachy or overbearing—if anything, it's liberating. Listen to "Stupid Rose" to catch the vibe, then lock in for the ride.
"An Idea" – IAMNOBODI ft. Emmavie, Zacari & Josh J
It's been a month since we published Vol. 16 of The Playlist, so I'm slyly trying to track back and make up for the lack of heat. During that time, Berlin's IAMNOBODI dropped off his Imani EP through Soulection and it's absolutely dominated my rotation. In fact, it's one of my favourite Soulection releases to date—which is a statement I do not make lightly, given the wealth of talent in their ranks. Track #3 aka "An Idea" steals the show, IMO. It's borderline too smooth.
"All In" – Kid Cudi
I'm a long-time Kid Cudi fan. We're talking a "Yeah well, *hits vape* the A Kid Named Cudi mixtape changed my fucking life, fam" level of fandom. But real talk, recent Cudi releases haven't been living up to my ultra high expectations. I'm a firm believer in an artist trying something new and pushing their limits, but for me, the newer shit didn't come close to OG Cudder, that Man On The Moon era. However, that all changed when he dropped off "The Frequency," and more recently "All In." This could quite well be the beginning of the return to form that I've been waiting for since forever. I pray.
"Good Mourning, America" – letlive.
I'm so happy to be able to talk about new letlive. music. This band is such a necessary and important part of the post-hardcore scene, a genre that often gets lost in its own noise. letlive. are one of the few modern bands that constantly challenge the punk formula, and in turn have thrust themselves to the forefront of the conversation. Renowned for the raw emotion at the core of their band, channeled both lyrically and musically, I'm excited to hear how the new record manifests itself. More than that, I can't wait to catch them on tour. It's always an experience.
***