Now that Jon Hundreds has put together his comprehensive Top 25 Sneaker Releases of the Year, we pass the torch to a younger sneakerhead, our talented Berlin streetwear/menswear correspondent Chris Danforth for his take. See whose list you're feeling more and let us know in the comments!
It's difficult to compile a list of this sort without feeling like you're leaving something out. There are sneakers I fiended over and never got, and there are also sneakers I fiended over after copping with the swiftness, but everything on this list is something I would actually wear. In 2014, technical influences continued to seep into the streetwear landscape, and the luxury sneaker market continued to flourish. Nike's rollout of the Air Force 1 was certainly of note, and Riccardo Tisci's collaborative efforts with the Beaverton camp definitely helped put the AF1 silhouette back on the radar. Over in Herzogenaurach, the adidas team was making plots of their own to bring back the Stan Smith, which experienced a massive resurgence in popularity this year. Neither of those sneakers made my list, however, but here are 10 sneakers from 2014 that I feel deserved recognition. No Yeezys here either, fam.
adidas Primeknit Pureboost
This was adidas' response to Nike's Flyknit tech. Nike and adidas went to court over their respective futuristic knitted materials, and at one point it didn't seem like Primeknit would ever see the light of day. However, when the German sneaker brand prevailed before combining a Primeknit upper with the remarkable Boost sole – which is a unique compound different from the standard pylon used in 99% of sneakers – the result was a truly winning combination. The first release to hit shelves was a light blue edition that dropped in limited numbers of 600, and two Consortium colorways dropped later in the year. I can't decide where exactly the other 9 fall on this list, but for me the adidas Primeknit Pureboost is #1.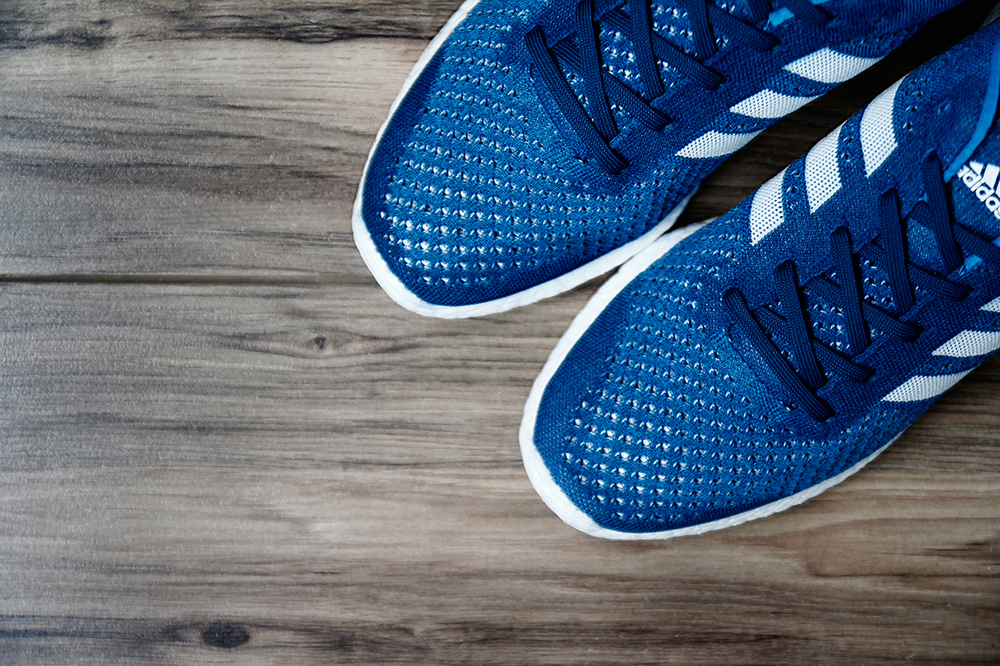 Hender Scheme "Jordan IV"
Hender Scheme's philosophy orbits around re-making classic silhouettes, created with astronomical craftsmanship and premium vegetable tanned leather. In the past, Hender Scheme produced Vans and New Balance lookalikes, but the Jordan IV is in a whole different stratosphere. Certainly the number of components and manufacturing steps this shoe entails is remarkable, and you can leave it to the Japanese to bring the crazy execution. Header Scheme will also replace your soles for life. It's weird, because Hender Scheme made this list without even creating a new silhouette. So props to Jordan Brand also, I guess?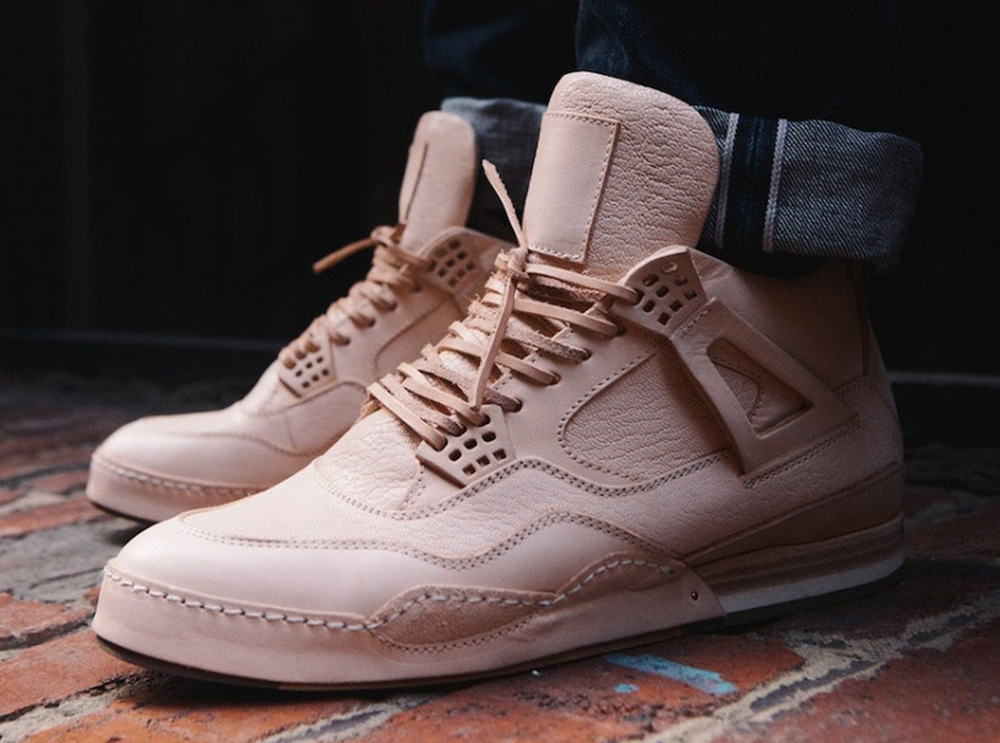 Y-3 Qasa
All jokes about street ninjas aside, Y-3's Qasa is such a killer silhouette. Starting with the boat outsole, the shoe is already set apart. Both the Qasa and Qasa Racer had subtly different details, however both deserve a plug for Yohji's unique approach, as well as the painfully on-trend silhouettes that the sneaker was produced in. When the Tubular hit, it proved to be a more accessible spin-off of the Qasa, which could foreshadow what adidas has in store for 2015. As much as people reacted to the Tubular a new and dope offering, it has the Yohji's Qasa to thank for that.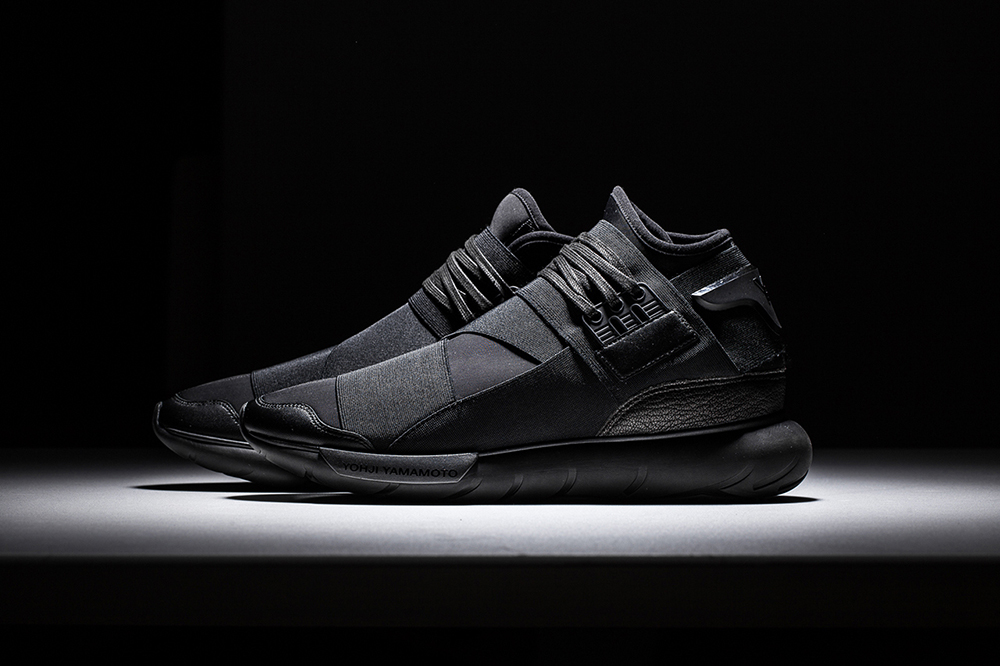 Solebox x Diadora N9000 "Ferro"
Wouldn't it be sick if Diadora actually made a comeback? The Italian athletics brand was tapped by Berlin's Solebox for this particular colorway in the N9000, and when compared to many of its competitors, there isn't much to criticize about the silhouette of this trainer. Here's hoping Diadora has a few more tricks up its sleeve, as the sneaker market could use some diversity right now. As much as Ronnie Fieg brought back Asics, he also sort of buried them.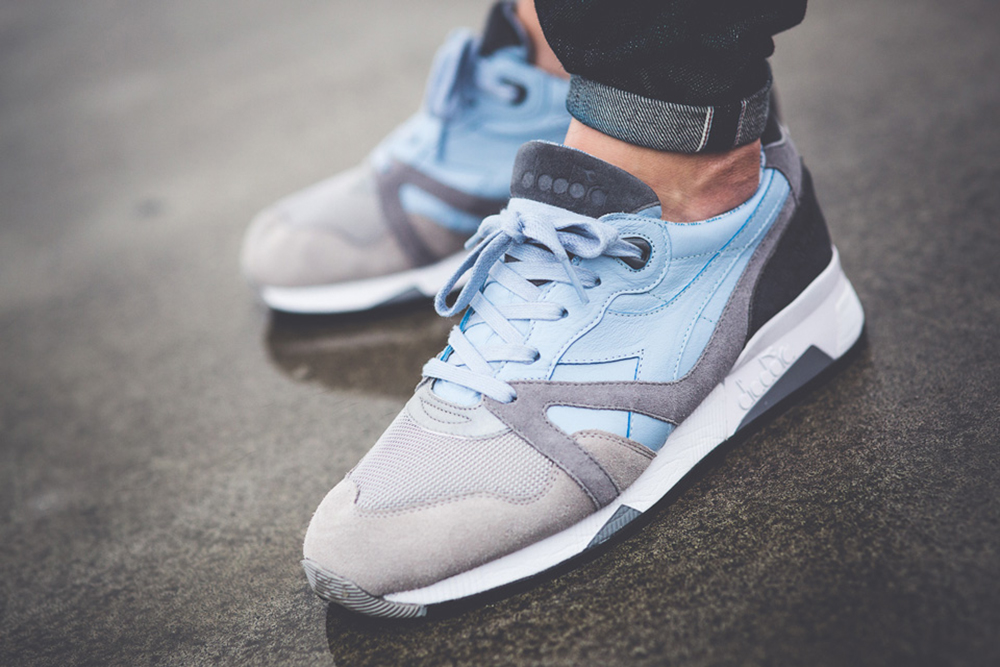 New Balance 998 "Moby Dick"
There were quite a few dope 998s this year, and call me a sucker for the simple colorways, but this makeup held it down with the clean tonal hues, while incorporating the v sophisticated literature reference. The 998 "Moby Dick" was part of New Balance's Author Series that delivered a nod to Herman Melville, while the full series of "Bespoke Authors," "Distinct Authors," and "Connoisseur Authors" sneakers rolled out over the course of 2014 – all in reference to classic American literature. Yeah, the concept sounds a bit overthought, but this colorway is clean.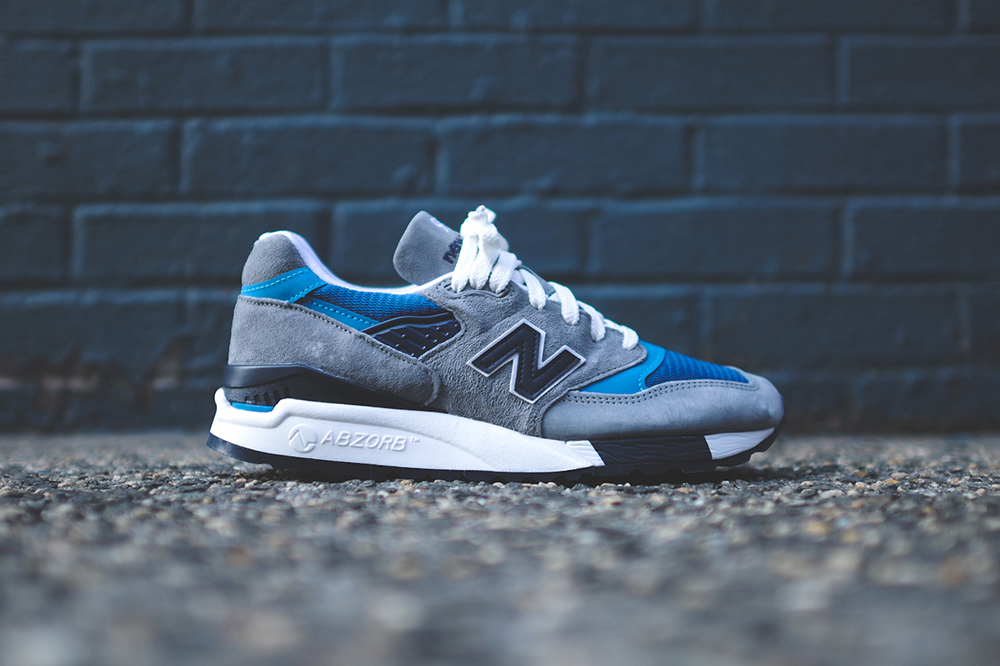 Native Apollo Moc
Native Shoes proved they are still contendors in the sneaker arena with the Apollo Moc. This futuristic moccasin style is crafted with a microfiber upper, and is therefore incredibly light, as per the brand's mantra of #keepitlite. Native even cooked up a "Shibori" pack that included a series that used age-old Japanese dyeing methods to produce uniquely nuanced uppers, with no two sneakers being the same.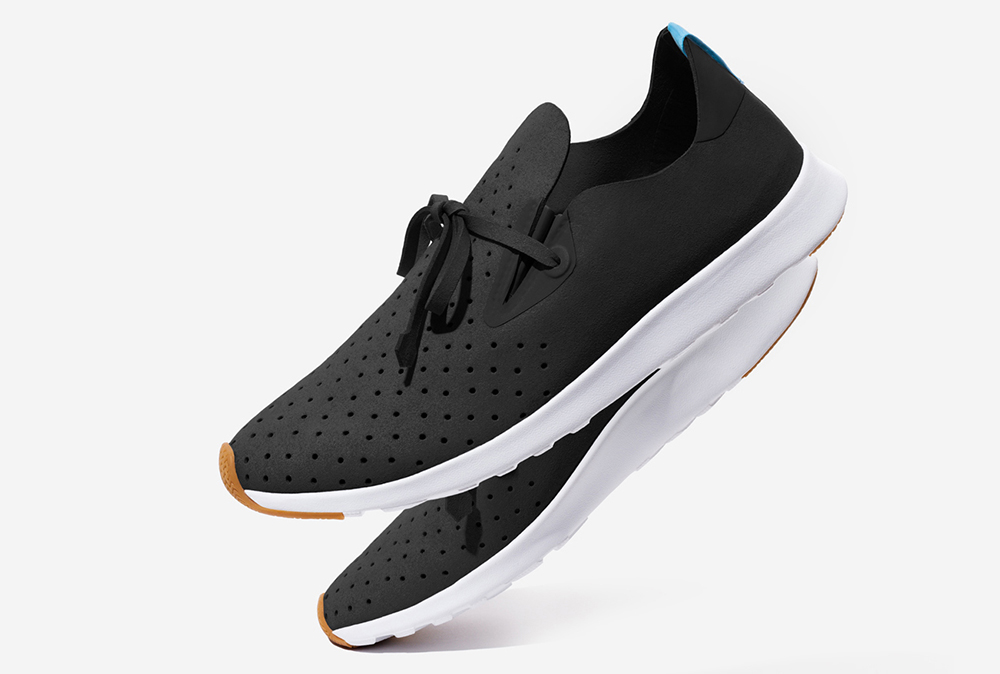 fragment design x Nike Roshe LD-1000 SP
Nike's Roshe Run has never looked this good. It's crazy how such a simple detail can make the biggest difference. Case in point, the ridge running along the outsole of Nike's Roshe LD-1000 SP that was made in collaboration with fragment design. The sneaker also seems like it could be the cousin of Nike's Cortez or something. The tech-y tabs covering the seams on the upper are basically the icing one the cake.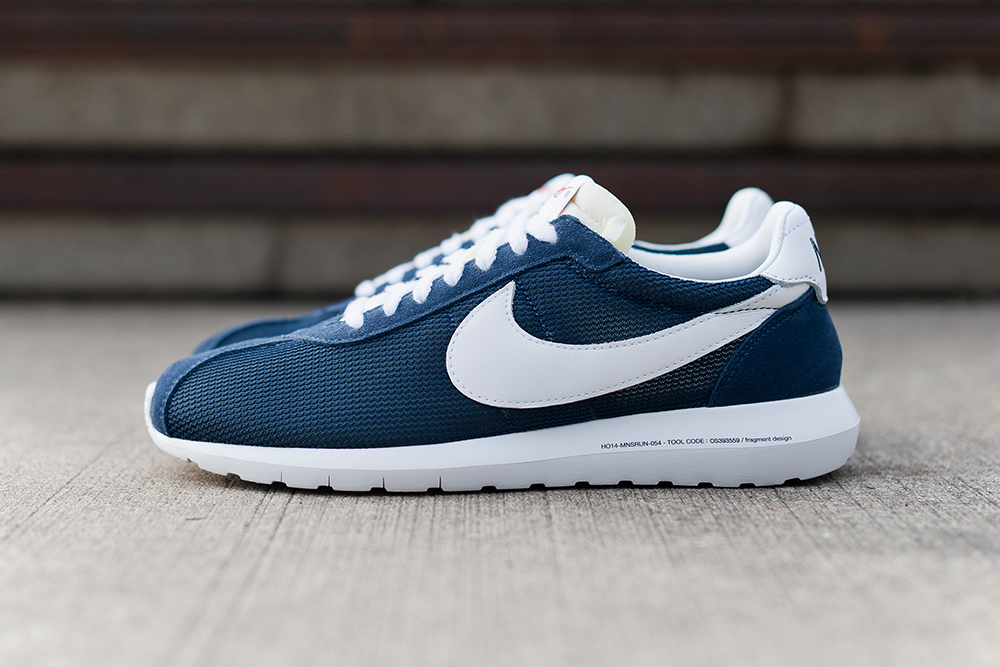 Jordan Future
Nike has some amazing offerings, but I have mostly given up on Jordan Brand. The Jordan Future was a spark of hope during a bleak year of re-issues. The extra-luxe version of the Jordan Future was certainly a talking point, and a far reach from the paint. Also, I like that they dropped an "Oreo" version of the Jordan Future. That was cute.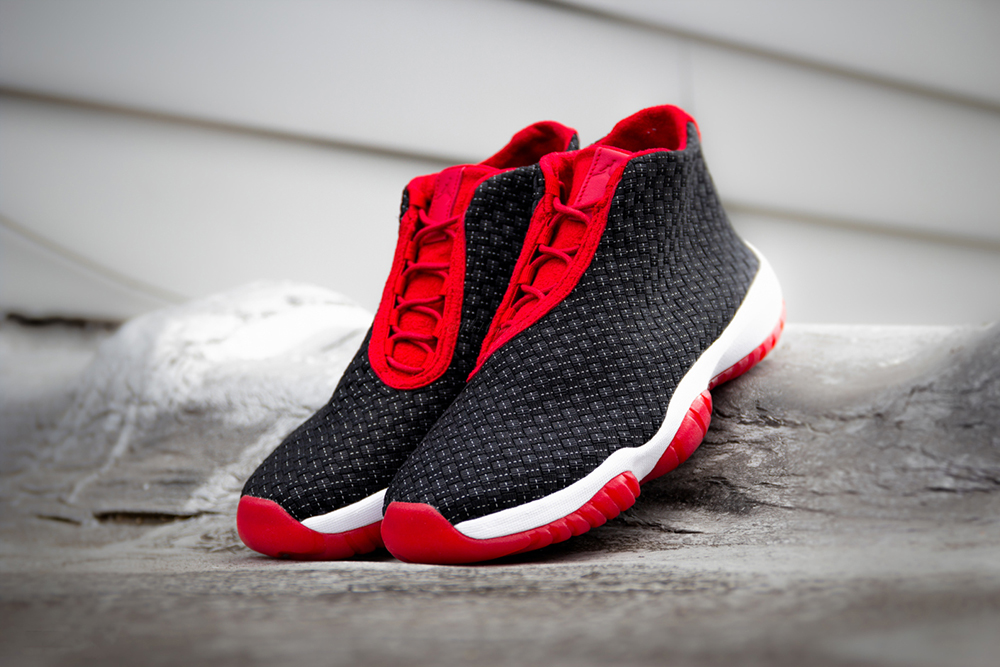 BAIT x Saucony Shadow Original CruelWorld3 "Global Warning"
When I read the press release for this sneaker, I was mad confused. This Saucony Shadow is made from premium leather, suede, and heather knitted fabric, while the accompanying goods are fully across the board with a pair of shorts detailed with 3M and a full-scale Storm Trooper Helmet. Also, the proceeds go towards the National Resource Defence Council to help fight climate change. Yeesh.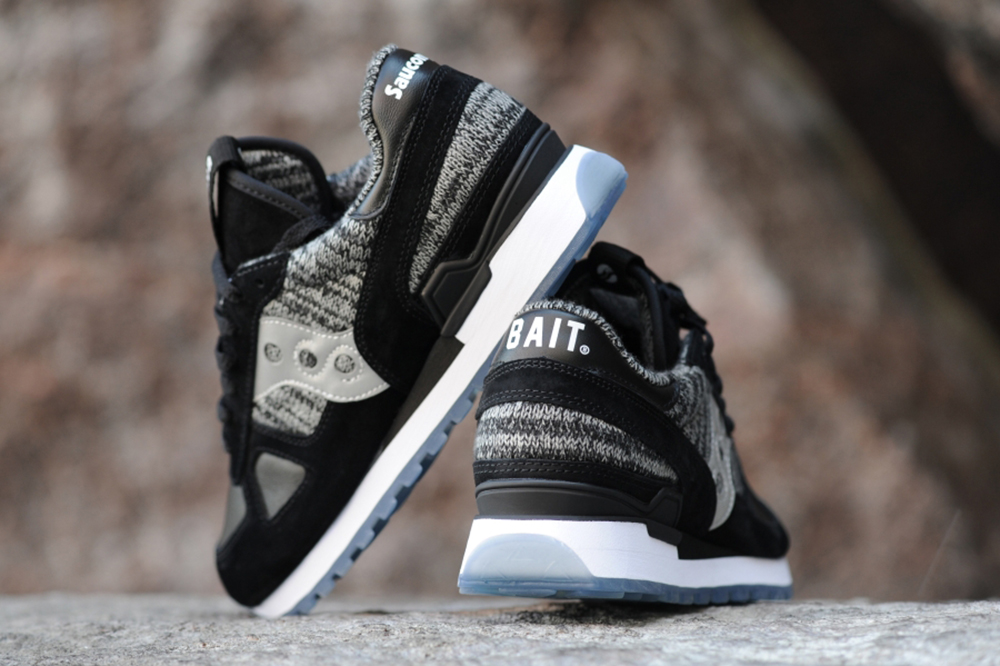 CNCPTS x New Balance 997 "Rose"
Boston-based CNCPTS always brings the complete... er... concept... to every sneaker release. Every drop is well thought-out and tells a great story, while the collaborative New Balance 997 "Rose" came complete with the opening of a pop-up space in New York. As always, these joints did not stay on the shelves for long.