Now that Jon Hundreds has put together his comprehensive Nike-centric Top 25 Sneaker Releases of the Year, and Chris Danforth has put together his clean Dopest 10 Sneaker Releases, we've tapped our UK correspondent and design gawd Tom Winslade to take the lead – and it's a love affair with adidas and tech. See whose list you're feeling more and let us know in the comments!
It would be offensive to sneaker fanatics worldwide if I were to describe myself as a true "sneakerhead." You're not going to catch me camping outside the store ahead of release day, or losing my mind if that must-have pair of jawdinz flashes up "Sold Out" before I add them to my basket, for example. I can wholeheartedly understand and empathize with the struggle, though. It has literally become a warzone out there; with cancelled releases due to concern for public safety, to guns being pulled to jump the queue – the thirst for well-equipped feet has never been greater. Despite swerving the sneakerhead title, however, you best believe I can appreciate and recognise a pair of fire kicks as much as the next guy.
So, here we have my personal favourite sneakers of 2014. Not necessarily the most hyped, the most advanced or the most expensive – but without doubt the releases that got my toes the most excited in 2014.
adidas ZX Flux
Probably my most-worn piece of footwear this year, the adidas ZX Flux. This light-weight runner changed the game for me during the summer months, allowing me to retire my previously lived-in Nike Roshe Run's in favour of something that gave my feet far more support, with equal comfort and breathability. Already one of the year's standout releases, the launch of the mi ZX Flux customisation app is sure to have cemented this newcomer as a long-term addition to the Three Stripes' line-up.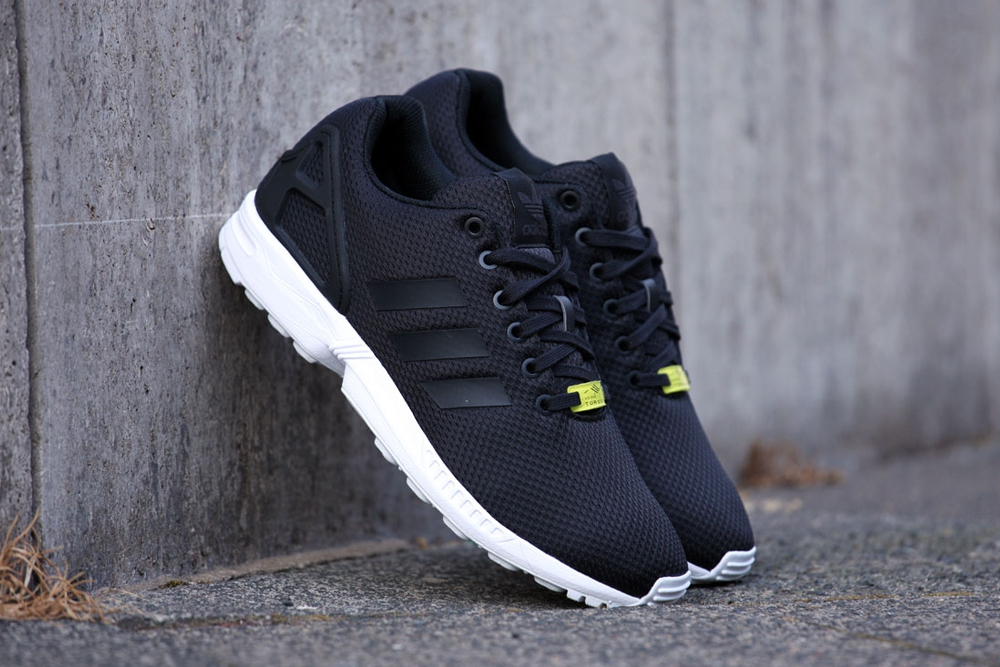 adidas Stan Smith
Carrying on adidas' dominating year, the reintroduction of the iconic Stan Smith stole the spotlight for a lot of people this year. From collaboration editions with Pharrell, Raf Simons, American Dad, CLOT, colette, DSM, and Barneys New York; to name but a few – this shoe was everywhere. That said, the OG re-release with the iconic green hits was enough to get me excited. Some low-key brand also just released an egocentric pair of Stan Smith Vulc's soon, too. Haven't heard much about them though.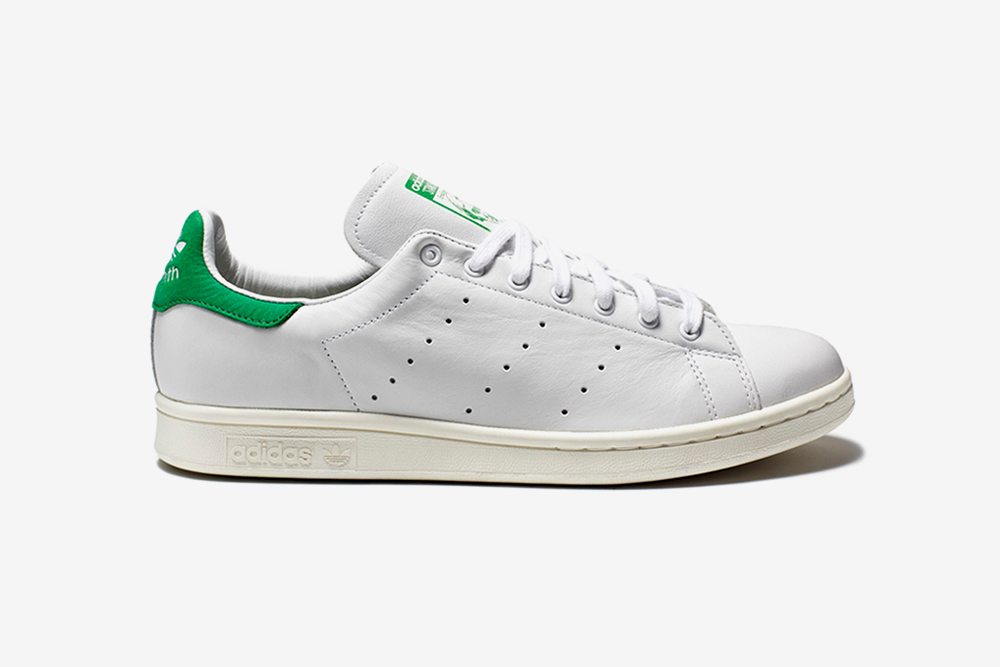 PUMA Blaze of Glory 'Tech Edition'
Behind adidas, Puma probably had the lock on my second-favourite line of releases this year. I first picked up the Tan colour-way of the 'Tropicalia Pack' R798, which I subsequently trashed at the Travi$ Scott show I briefly mentioned in my last article, but it was the 'Tech Edition' Blaze of Glory's that really got a grip of me. A sucker for black sneakers with a white sole, the combination of premium leather, perforated suede, plastic supports, and neoprene inners really set off the nerd in me. Already one of my favourite silhouettes, this purchase was a no-brainer.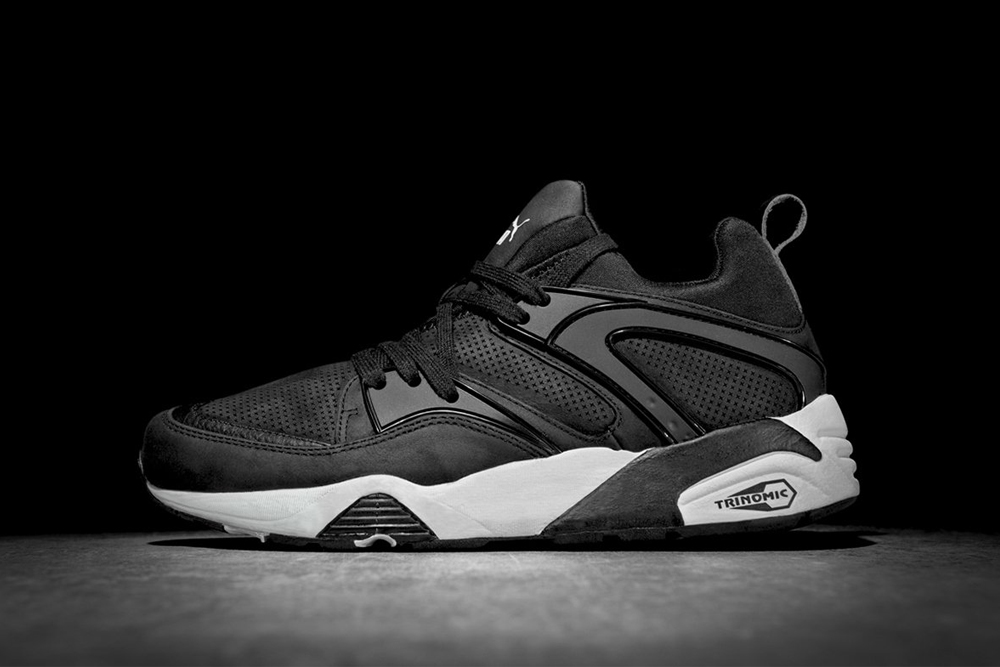 Pigalle x Nike Air Raid
Pigalle stayed killing it this year, huh? Falling in line with the Parisian powerhouse's ongoing ode to founder Stefane Ashpool's love affair with basketball, the re-envisioning of the iconic street-court sneaker had ballers and fashion bro's alike losing their minds. Releasing in both All-White and Oxblood, it was the former that had me the most interested. I can envision a Stormtrooper rocking these on his day-off, and for me, that is an unquestionably strong look.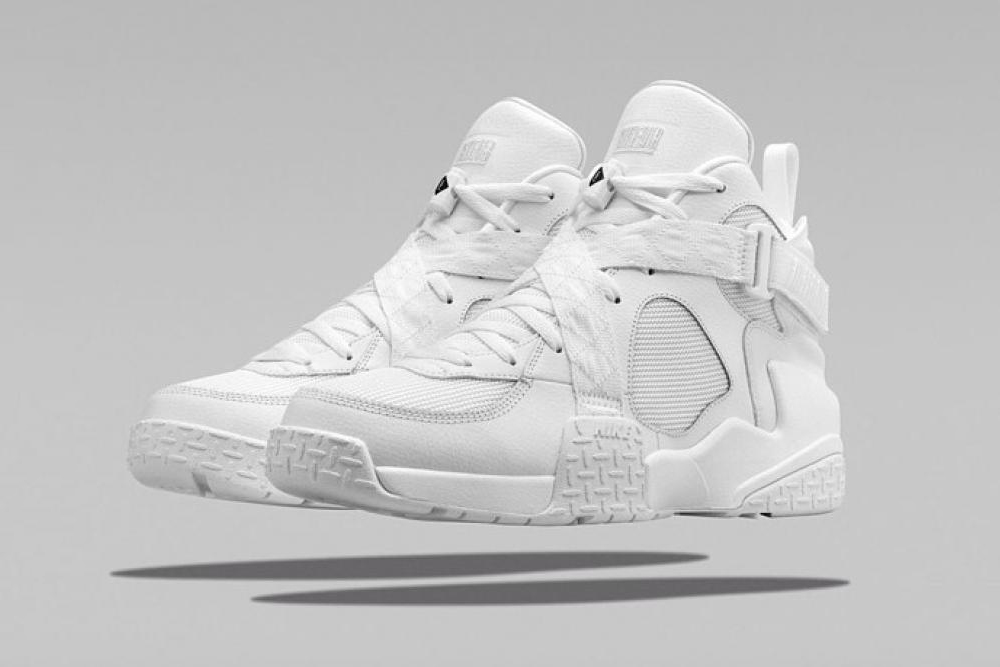 Jordan Future
Jordan Brand came through with one of most revolutionary silhouettes of the year, IMO. Borrowing the mid-sole reference from the Air Jordan 11, the Jordan Future paired up the familiar base with an entirely woven upper – not too dissimilar from recent NSW releases. The outcome was an accessible shoe, with the right balance of off-court influence, comfort and fashion sensibility. I'm yet to decide on a preferred colour-way, but these remain on my 'to-pick-up' list due to their abundant versatility.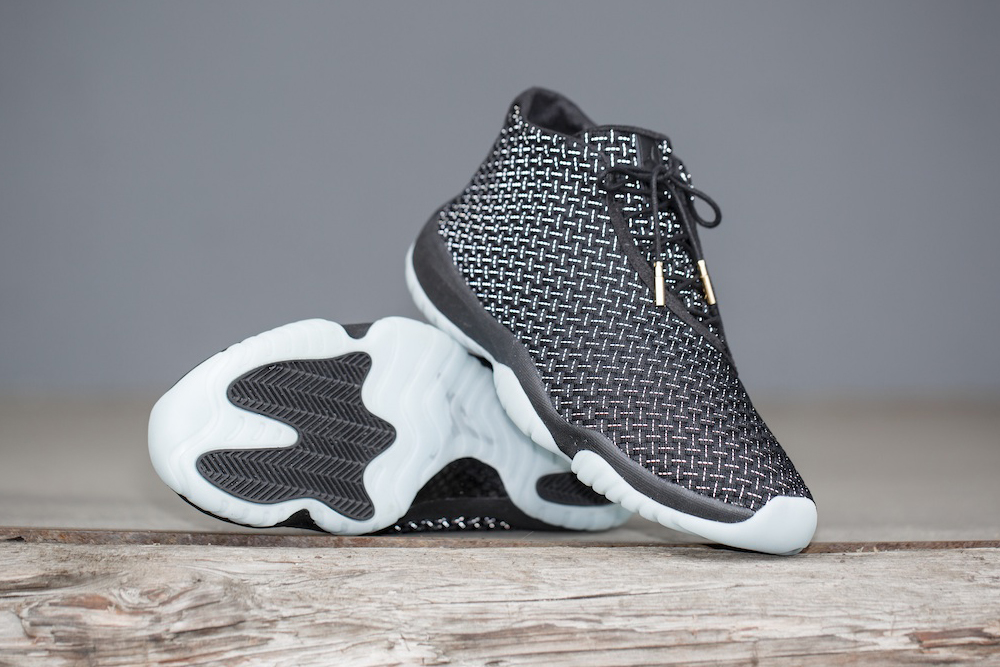 Ronnie Fieg x ASICS Gel Lyte V – Mint Leaf
Mr Fieg was really on top of his game this year. Countless collaborations, innovations, and inspiration. It was hard to go a day without hearing about his latest plans coming into fruition. KITH was seemingly everywhere  anytime I got near an internet connection. I managed to stop by the renovated KITH Bleeker St store when visiting NYC last month, and it's honestly one of the greatest retail spaces I've had the pleasure of spending my hard-earned bucks in. But back to the shoes. Out of everything, it was the Mint Leaf ASICS that stood out for me. Still trying to get my hands on a US12, though.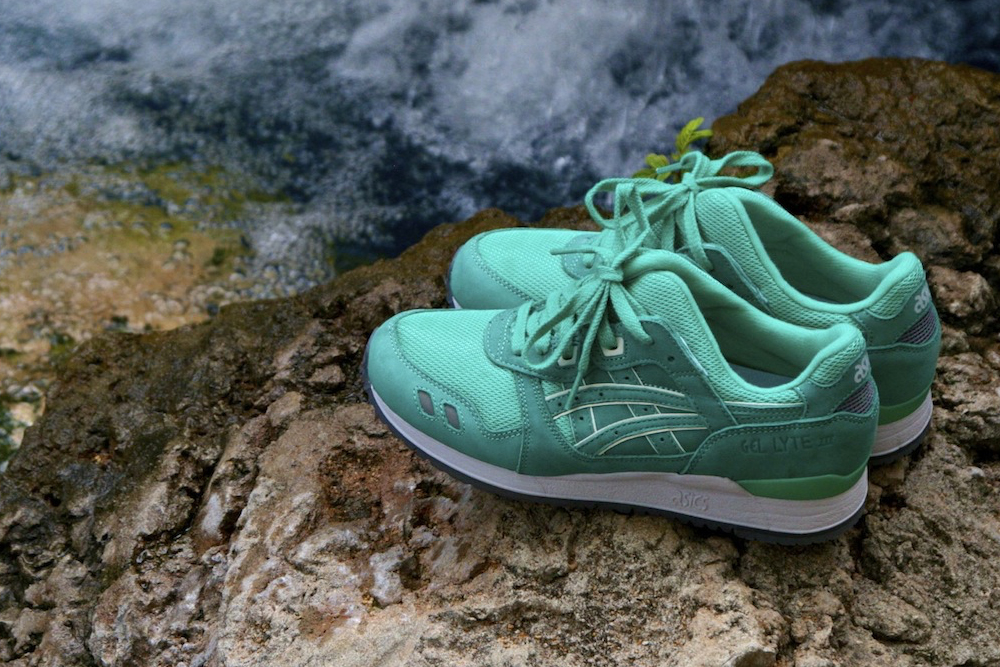 Riccardo Tisci x Nike Air Force 1 Low
High fashion meets sportswear; it's nothing new. However, the reality often doesn't live up to the hype when these two worlds collide. It's too easy to slam influential names together and create a sell-out product, so much so, that the outcome often lacks the detail and attention that you'd expect. Fortunately, that wasn't the case with RT's take on the iconic AF1. Often pictured wearing Air Force 1's himself, it was no surprise that Givenchy's creative director would eventually take his own stab at this iconic shoe, and boy was the end product something special. The attention to detail, the materials – everything down to the box and dust bag was bulletproof, metaphorically speaking. I managed to grab a pair in the pictured 'Vachetta Tan' edition and I'm v happy about it.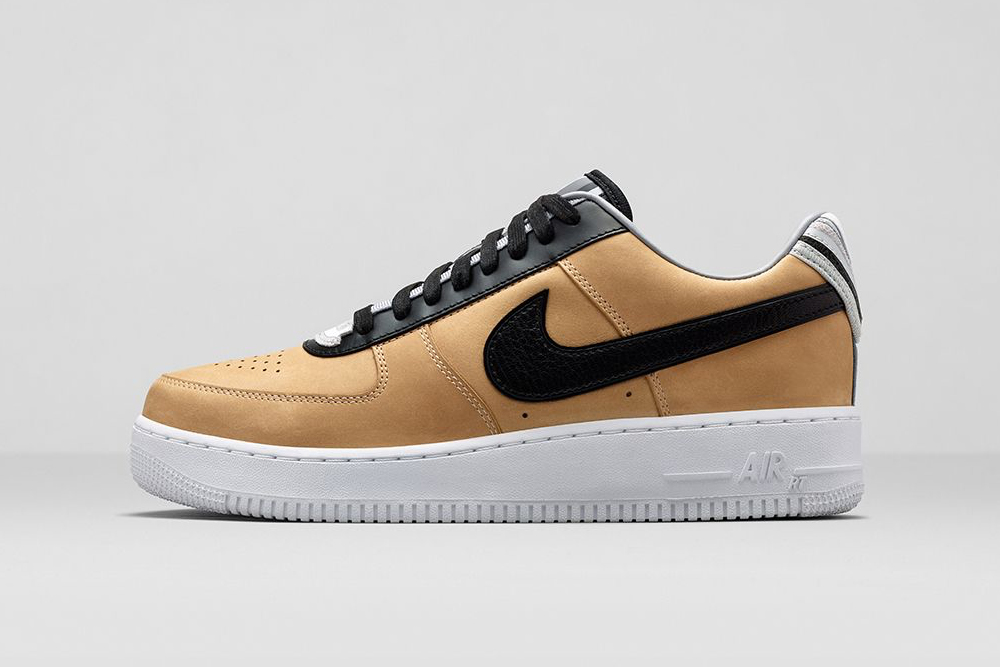 adidas Tubular
As I've already mentioned, adidas owned 2014. From aligning themselves with some of pop culture's heaviest hitters, to designers jumping ship from the Swoosh to the Stripes – the influence adidas had on shaping the footwear and sportswear markets this year was unparalleled. With constant innovation from January through to December, the latest export came in the form of the new Tubular model. Just look at them. The tech packed into these things is insane, too. I'm yet to try a pair on, but when I do, I'm 99% sure it will be a purchase.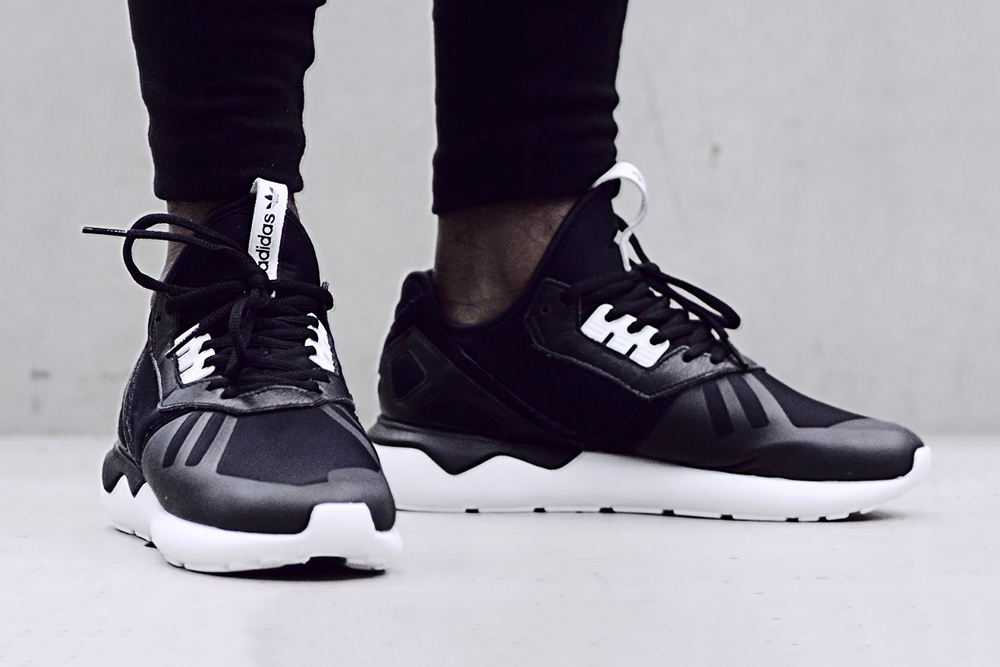 Y-3 Qasa All Black
Now, when the adidas Tubular came to life, it was no surprise that people drew comparisons between the mainline release and similar-looking models from the brand's Y-3 offshoot. In reality though, Yohji Yamamoto's creations still remain on another untouchable echelon. The Qasa has personally been the standout model for a minute now, and the All Black edition is borderline pornographic. Although I could never pull them off, I keep pushing certain friends to buy them so I that I can live vicariously through them. If you're about that "health goth" lifestyle, these shoes are pretty much your Mecca.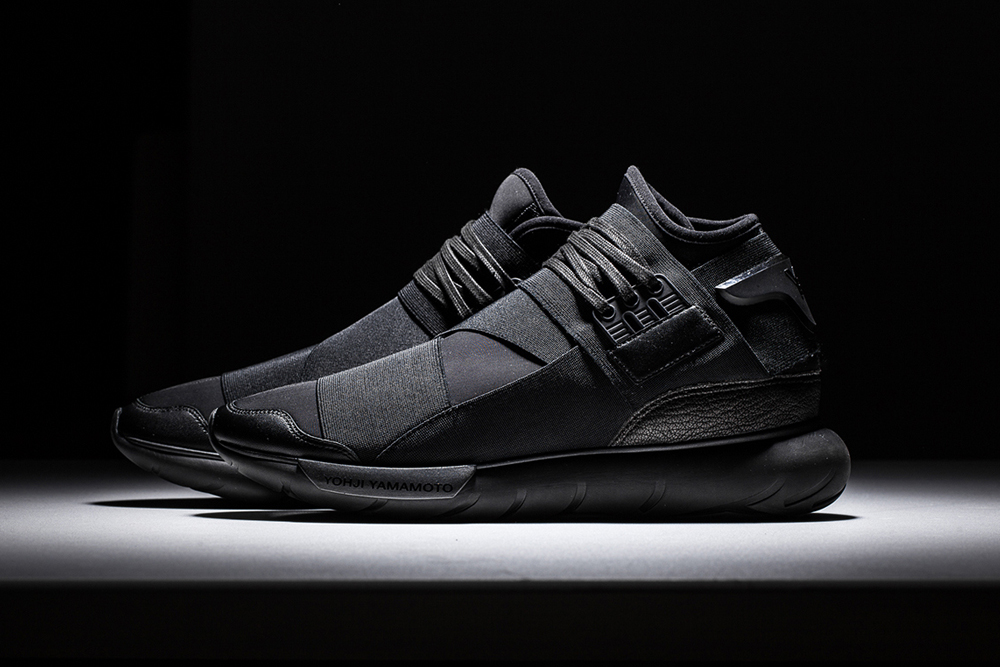 Nike Air Yeezy 2 Red October
How am I supposed to do a 2014 sneaker list without mentioning these, though? The Red October – the 2013 release that never was. The bastard child in Kanye's break-up with Nike CEO, Mark Parker. Potentially the most hyped sneaker in the history of the Universe. October 2013 came and went with no sign of the shoe, with Kanye publicly severing all ties with the brand the following month – many believed they would never even see the light of day. Until, however, that one fateful day back in February, when Nike opened the floodgates and dropped the full lot of Yeezy 2's on Nike.com, without warning – selling out in 11 minutes flat. Every single pair, gone. It sent the internet ablaze, with pairs reselling from anywhere between $2,000 to $13,000. The thirst was too real. But hey, at least LeBron got his pair to practice ball in.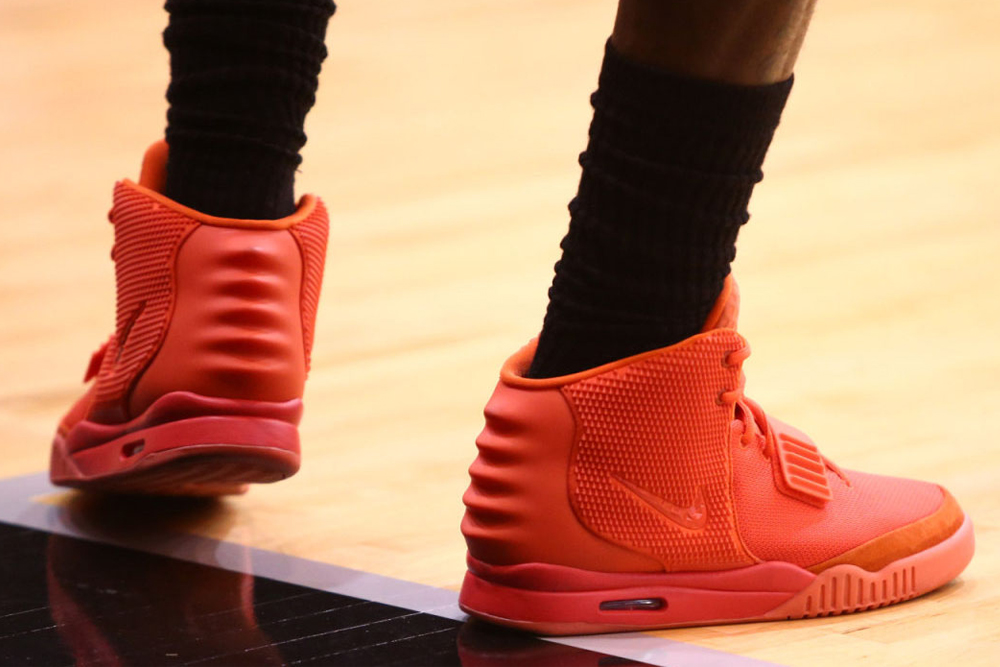 ::
In case you missed it, be sure to check out Jon Hundreds' Top 25 Sneaker Releases of 2014 for a totally different perspective on what was hot this year. And Chris Danforth's top 10 as well.
And if you're not already sick of me, everything you need to know is here.