When it comes to gifts, I prefer to be surprised more than anything else. I'm a lot older than most of the people who typically wear The Hundreds and one of the benefits of my age is that I do grown man shit. One of those perks is buying whatever I goddamn please. So when the holidays come around, I look forward to gifts that I never really thought of. Even with this very particular perspective on gifts, I'd like to remind everyone that just living and having access to the Internet to read this article on your smartphone is a blessing. Having someone care enough to get your dusty ass something for the holidays is the cherry on top.
All that aside, here's a list of gifts to buy yourself now that Christmas is over and you realized you still don't have these essentials.
Jackets / Hoodies / Sweats
Nike Tech Fleece Windrunner
For anyone who loves heading to the gym, the Nike Tech Fleece is the closest to gym luxury without looking like a complete ass-hat. At 1 mm thick the jacket is super thin, and ultra lightweight feel doesn't keep it from maintaining the warmth. In addition to the slimming cut, I really like how the Windrunner has an extended back. As someone with a long torso and a medium build, I am always worried about blinding someone with my Kirkland boxer shorts.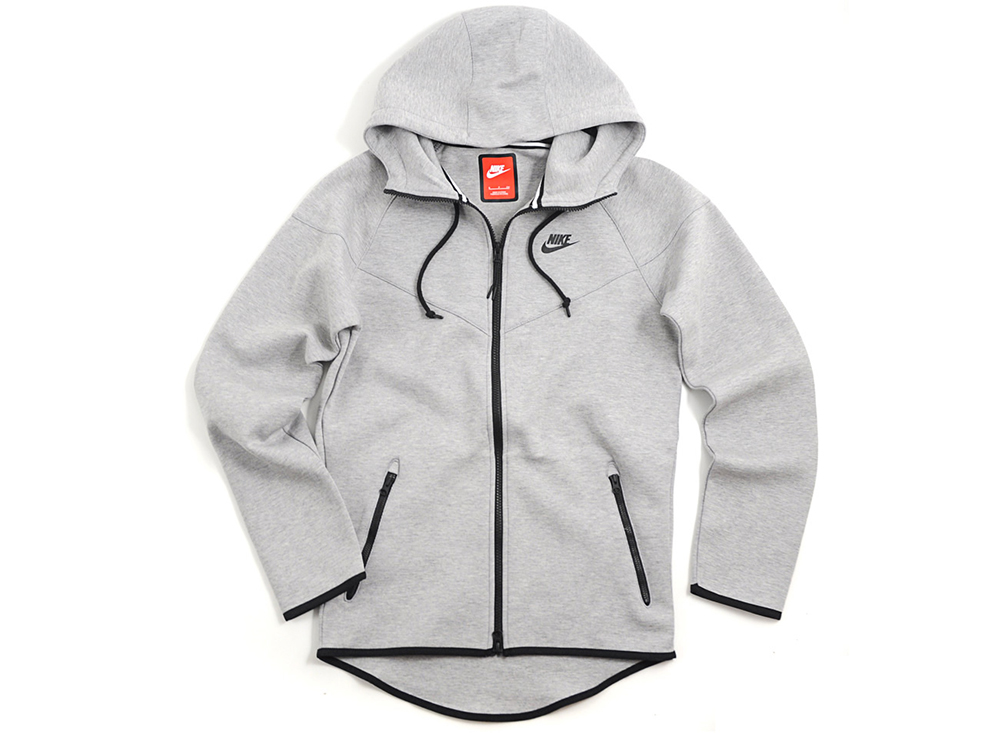 Source: Nike
Patagonia Down Sweater
When it comes to mid-layers, a softshell is probably the better choice, but when you get stuck in a storm, this is the one you want on your back. The down sweater is one of the most packable pieces of clothing that I own. There's a little interior chest pocket that serves as a stuff sack for the jacket. Whenever the jacket is not needed, stuff it into the bag, and clip it to your belt. It's that east to stay warm, and I love how Patagonia is being responsible about sourcing their down. A warm mid-layer and all the good and fuzzies? Win.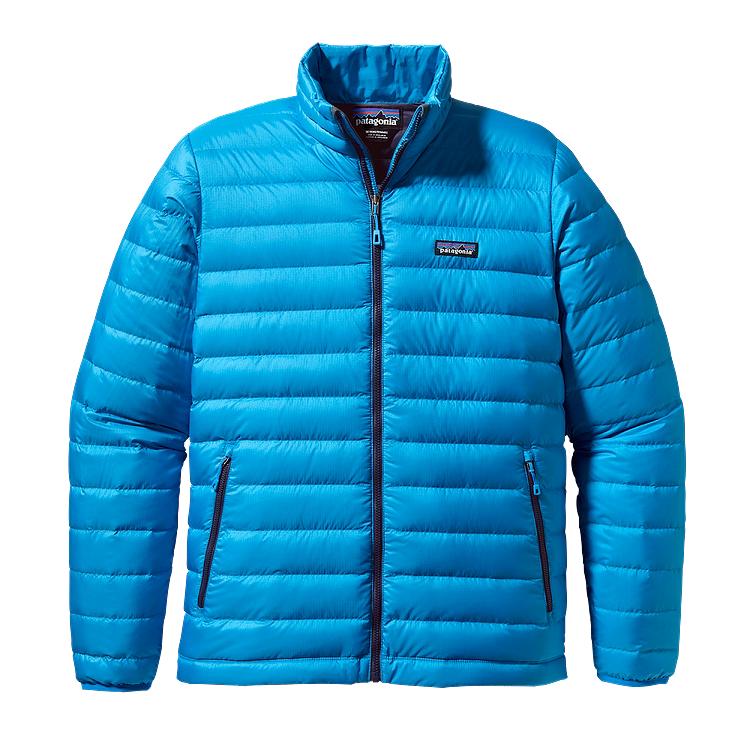 Source: Patagonia
Owner Operator 111 Parka
Since 1998, this jacket by Owner Operator has gone unchanged. It's made from 15K breathable nylon, comes with taped seams, and just about everything for a good ride on the pow. What I like the most is that Owner Operator is a small independent company and everything they make is produced in the United States. The owners are also snowboarding enthusiasts and the kind of people you can root for. For my money, I'll skip Burton just his one time and see what Owner Operator has in a medium.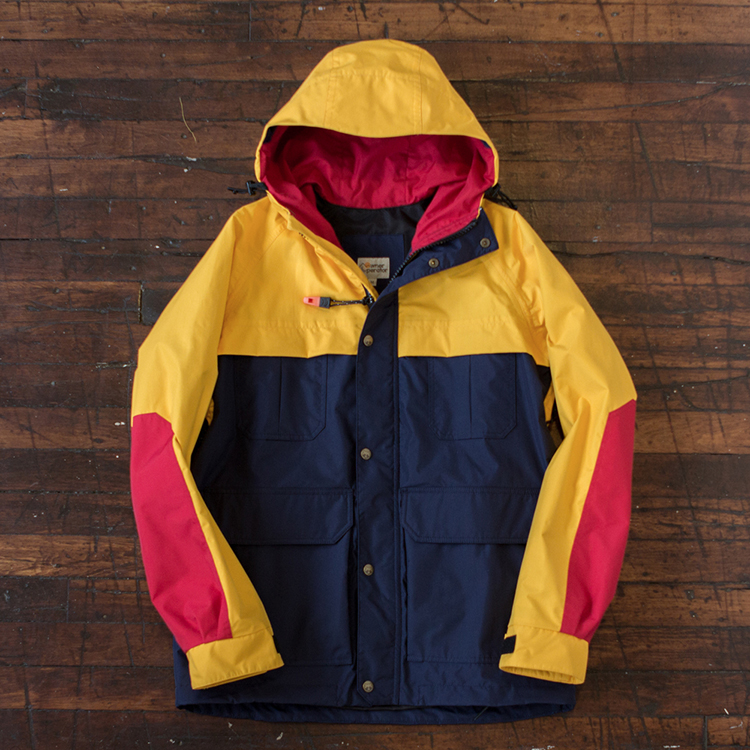 Source: Owner Operator
Stussy World Tour Sweatpants
I love sweatpants because they tell the world that I don't care. But, I can't get behind the dropped crotches and the jogger style cuffs; for me, it's exercise and function, not style. Stussy's sweatpants finds a nice happy medium between gym function and not looking like a hobo. There is good room in the thighs, and the sweats taper down to a natural ribbed cuff. I also like how Stussy included a rear buttoned pocket for my wallet and keys.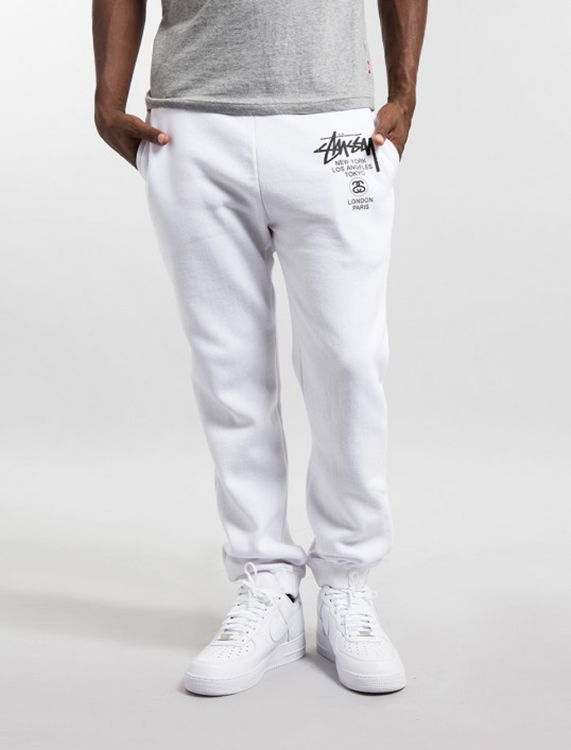 Source: Stussy
Belfast Pullover Hooded Sweatshirt
The Hundreds may not get their fleece from Canada like Supreme does, but I guarantee it's just as thick and hearty. At 380gsm, our sweatshirts and hoodies have a nice heft, and can be trusted in the most inclement weather. The new Belfast Pullover also arrives with nano coating on its soft brushed fleece to repel water on the same level as sweats you expect from REI.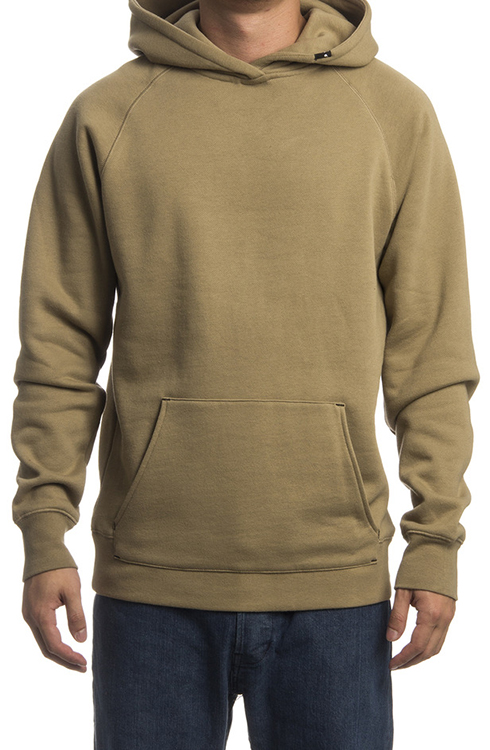 Source: The Hundreds
Sneakers / Shoes / Kicks
adidas Pure Boost
If you haven't given adidas's latest cushioning system a try, please do. They are ultra soft, and for a light runner, these feel better on my feet after 2-3 miles than a pair of Nike Frees. What I really like about Pure Boost is how adidas has created a gamut of designs to choose from. From trail runners who prefer the dirt to the pavement to elite performing running shoes on race day there is a Pure Boost for everyone.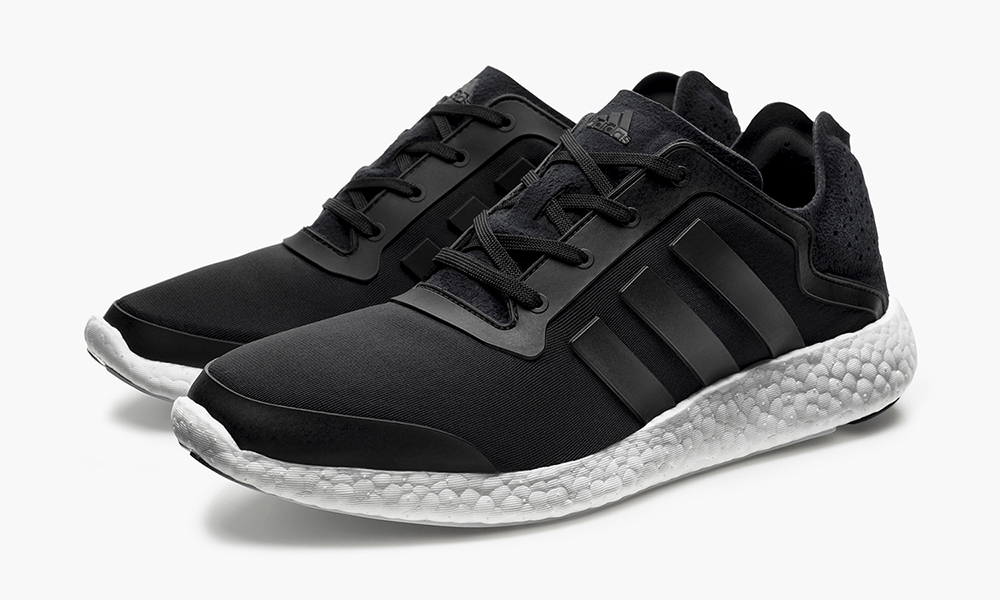 Nike Free
As a self-proclaimed gym rat, the Nike Free is the perfect pair of shoes for the gym. I sung the praises of the Pure Boost for light runs, but what you find on my The Feed most of the week is the Nike Free. The frequency has nothing to do with comfort either. I think soft cushioning is almost ubiquitous now, and the Nike Frees are more popular because they are just aesthetically pleasing.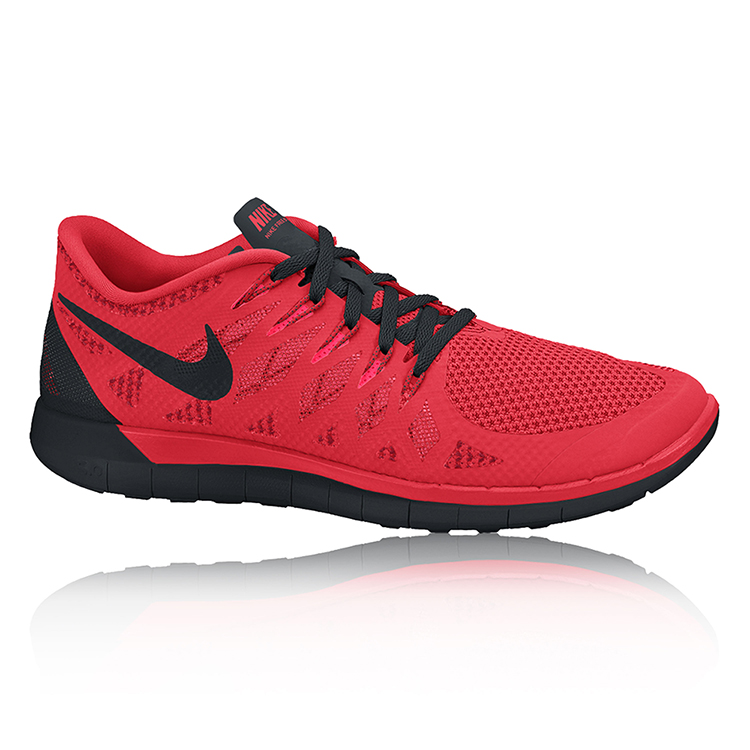 Red Wing Moc Toe Boots
When you lace up a pair of Red Wings, you can feel that the boots were made with a purpose. My favorite is the 6-inch Moc Toe because I like timeless looks, and trust that these things will last. From the handmade construction to the crepe wedge outsole, the shoes will outlast this whole workwear fixation, and then some.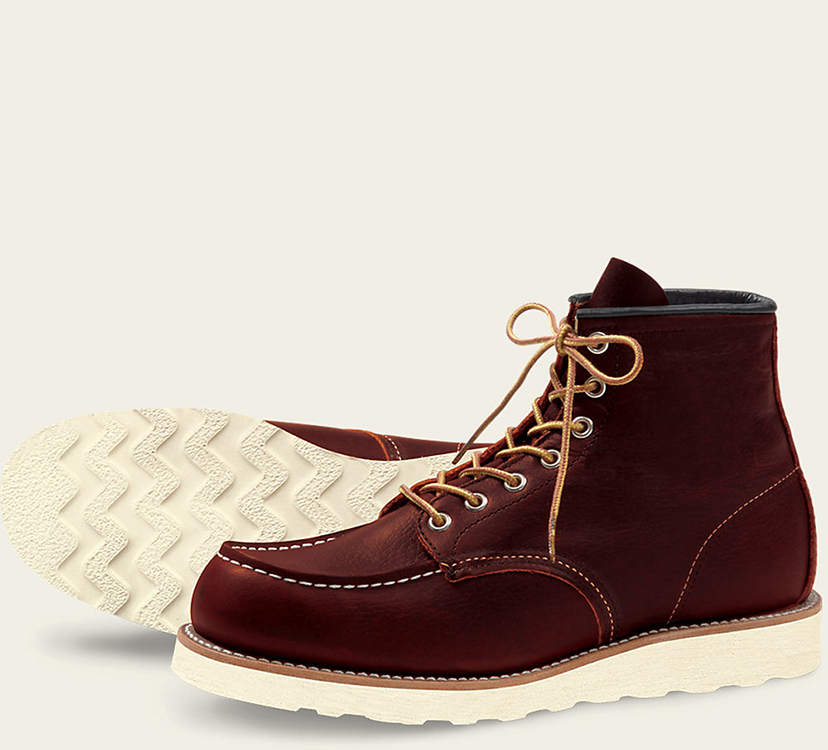 Ridgemont Outfitter Outback
I know exactly what kind of basketball shoes that I want, and don't need any help in that department. But, when it comes to finding a pair of beaters that can do it all, I like the Outback. This is a casual sneaker with all the characteristics of a hiking shoe. The uppers are made from weather proof leather, the soles have incredibly arch support, and they throw in some nice waxed laces too. You can't wear sneakers for everything, and the Outback does a nice way of finding a balance.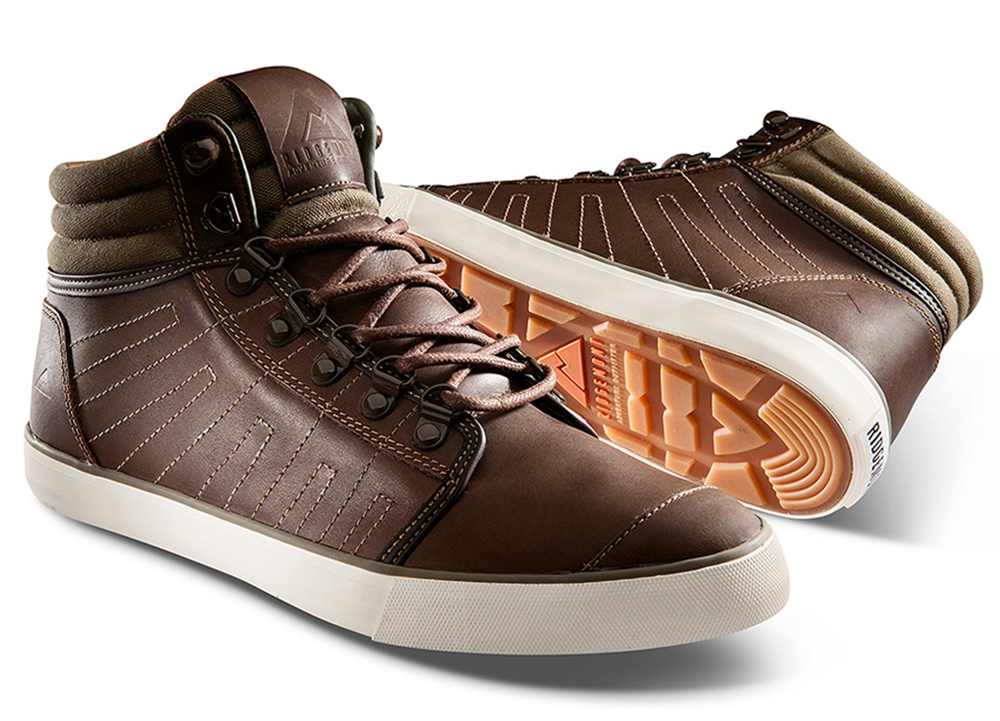 Source: Ridgemont
Tempur Pedic Fleece Moc
Life is too short to wear cheap slippers in the home. Tempur Pedic makes some of the best mattresses and pillows in the world and the same space age cushioning is used across their line of house slippers. I have these Fleece Mocs that I have worn for over 5 years and keep my feet comfortable and warm.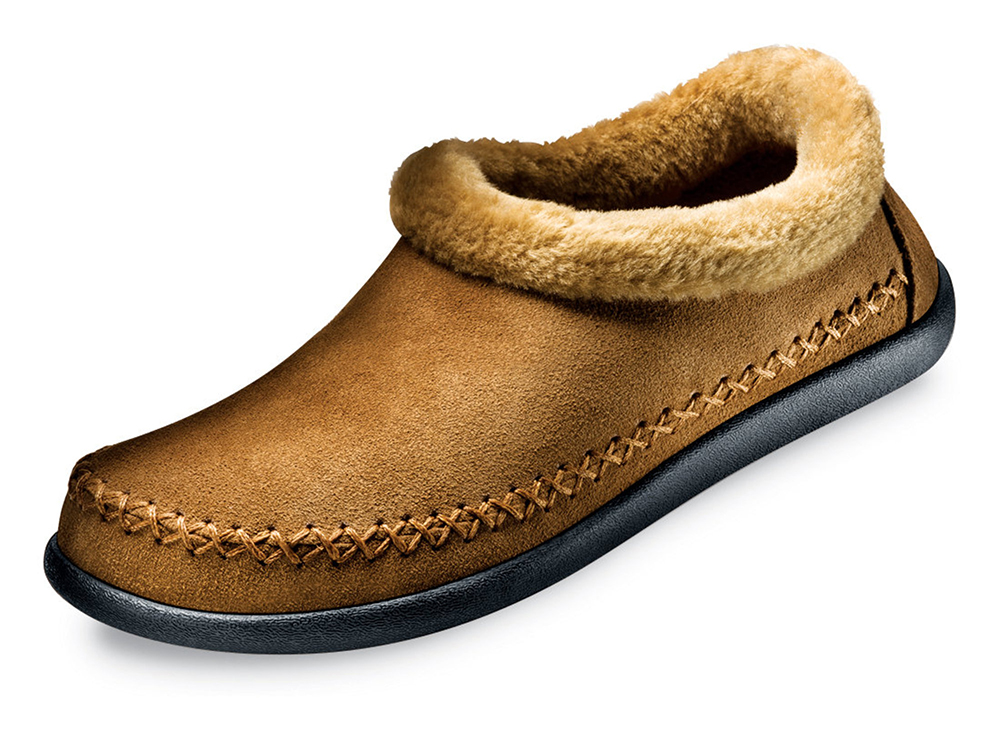 Source: tempurpedic.com
Miscellaneous
Nalgene Water Bottle
This thing never goes out of style, and everyone needs to drink water. It's science. Look it up. Nalgene makes an incredibly simple BPA bottle with a screw-down lock, and it's nearly indestructible. You can take an empty one right pass the TSA at the airport, and save yourself $8 on that 1L of SmartWater. The best part is that reusing water bottles reduces the amount of trash you create.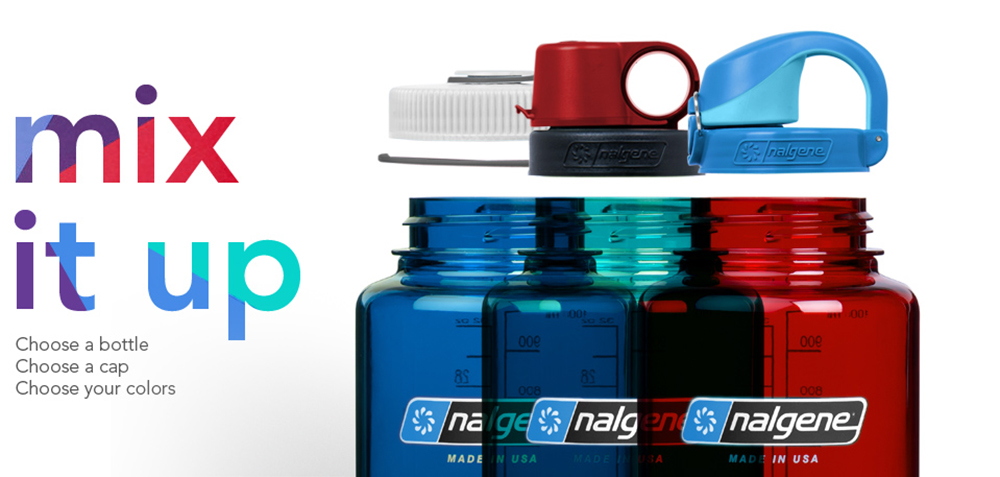 Source: Nalgene
Flux Capicator Charger
I can't think of a better way for any eighties baby to charge their smartphone in the car then with the Flux Capacitor USB charger. It plugs right into your car and offers two USB slots. One slot for your tablets with a voltage of 2.1 amps and another slot charging at 1 amp.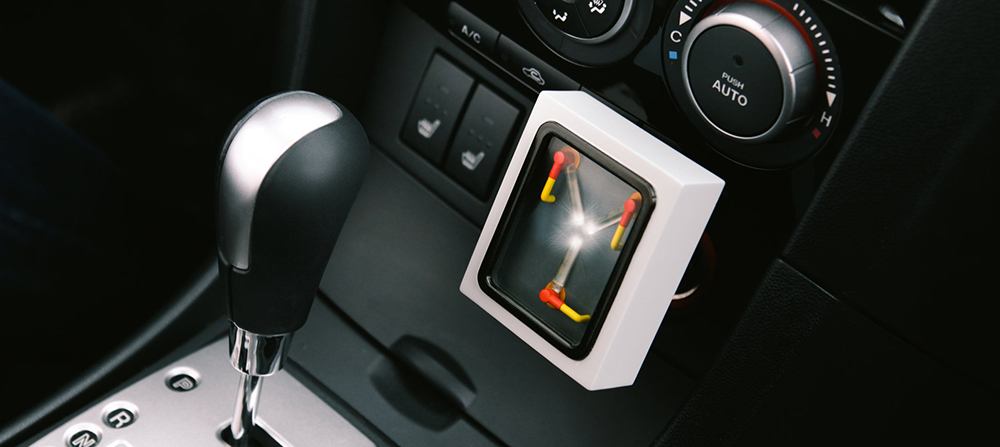 Source: thinkgeek.com
DIY Oculus Rift
Don't have $300 for a demo edition of the Oculus Rift? Well, you buy something similar for a few shekels. This DIY cardboard kit works by sliding your smartphone into the cardboard slot. It probably doesn't have all those nifty controls the Oculus Rift does, but it gets Netflix shows looking like IMAX.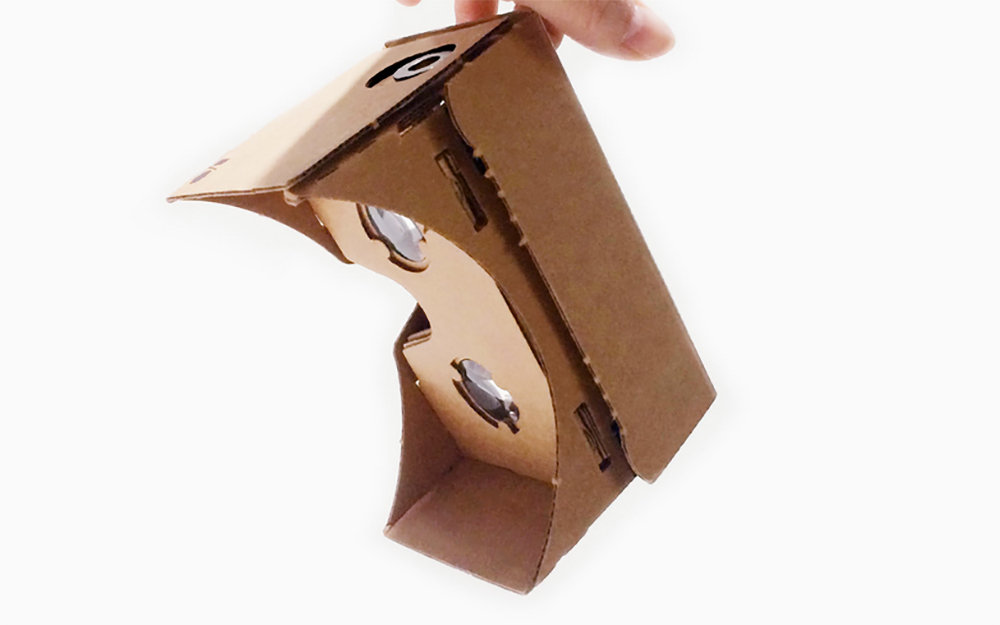 Source: DXSoul
Milk and Cookies Mug
If anyone has a Nobel prize hanging around, give it to the creator of this ingenious mug. Besides holding your favorite beverage, the mug has a little slot for you to put a little snack. For someone who hates doing dishes, this is a godsend.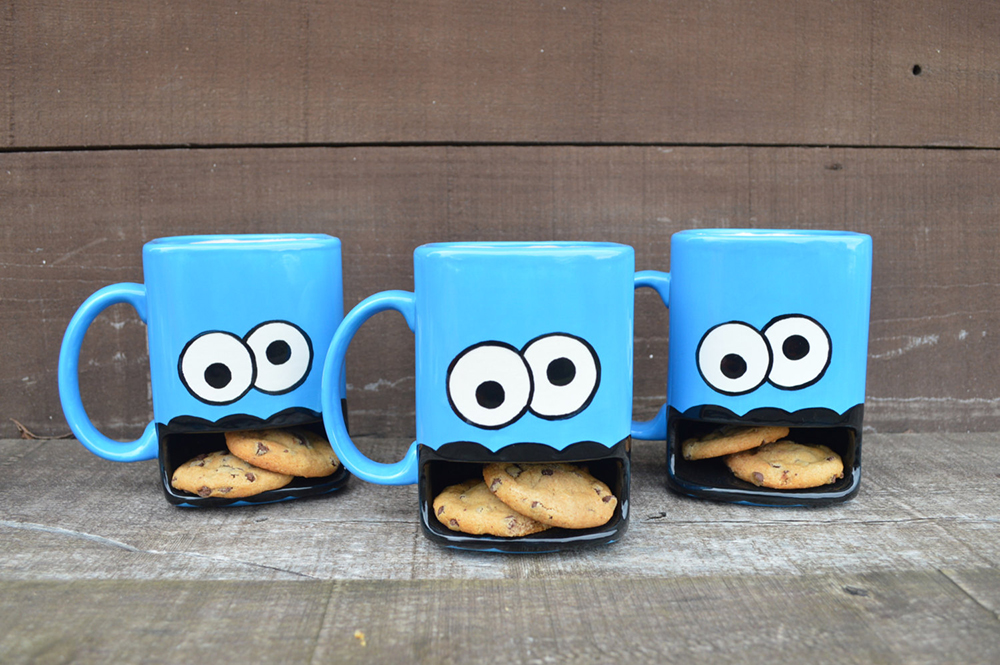 Source: Etsy
St. Kanye Candle
For those that like to wear leather joggers with red-and-black lumberjack flannels, there is no better way to pay homage to their god than to light up this candle in Kanye's honor. May this candle bless them with a short, disproportionate, half-white, half-Armenian social-media maven.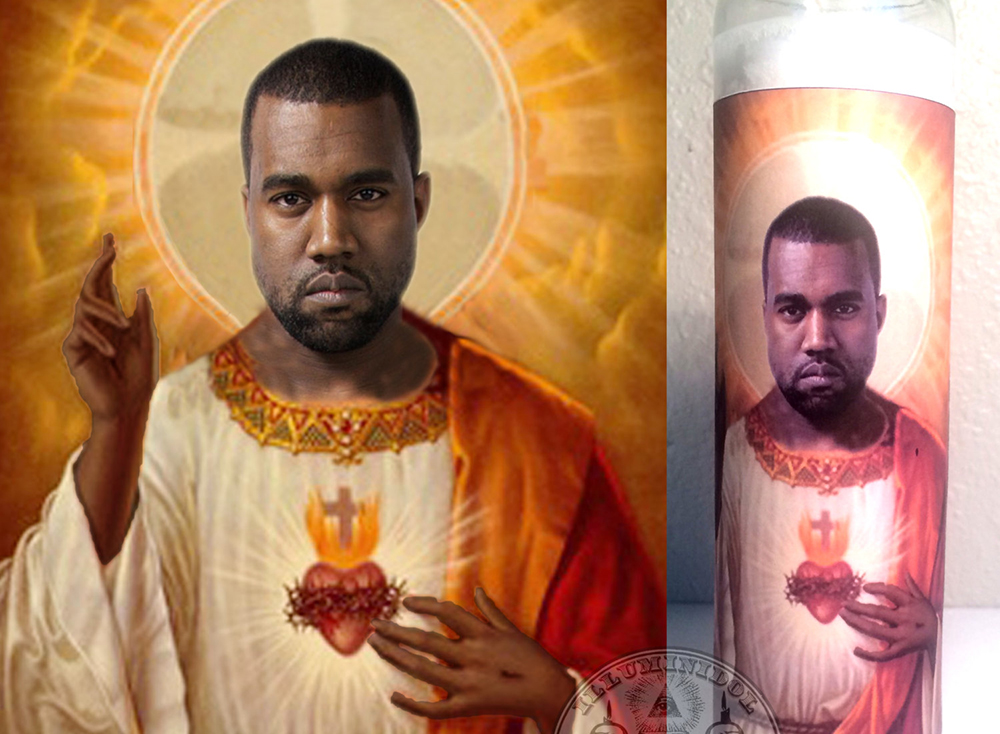 Source: etsy.com
Screen Printed Poster
It's nice to have a little art hanging around the home, and while you save up for the Renoir, you can give a simple screen print. I'm partial to this 8 x 10 of Monk's because I love Seinfeld.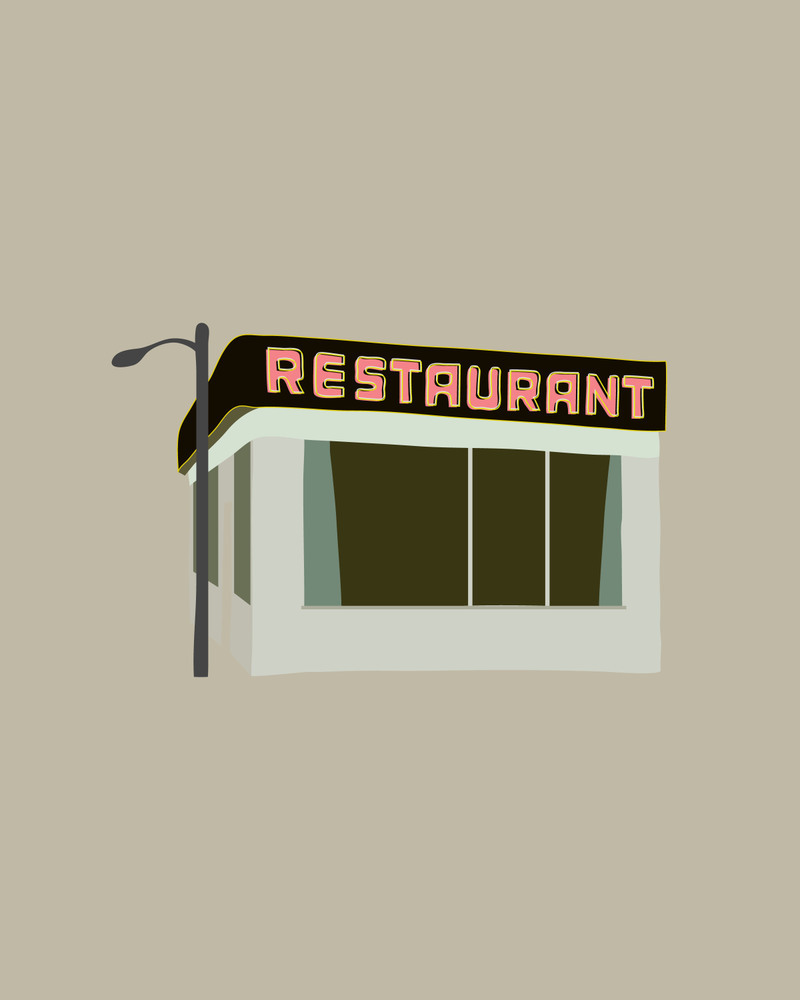 Source: Seinfood
Anker E4
Smartphones are wonderful little things that help us communicate and let us stay connected, but one drawback of the sharp colorful screens is the battery life. The external battery charger ensures that your device can always be charged. I really like Anker, and anything from them will do just fine. I happen to prefer the E4 because it has two charging ports, and it has a Power IQ. This means it turns off the charging to your device once the device is fully charged; reducing damage to the battery. And it also comes with a LED flashlight. Now, that's just handy.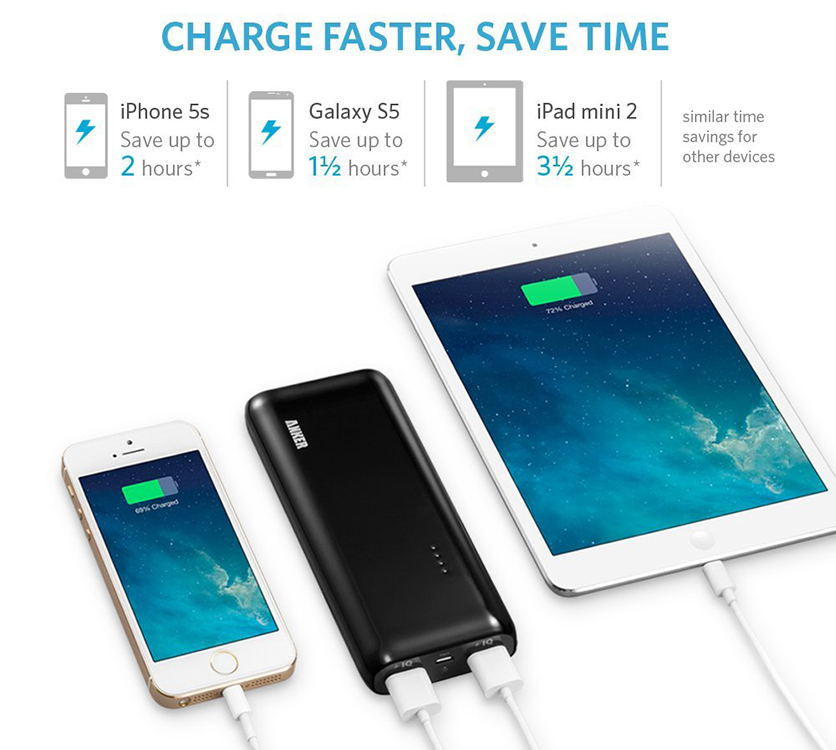 Source: Anker
Star Wars Darth Vader Toaster
George Lucas has a questionable licensing policy, but this Darth Vader toaster is not one of them. If there is any redeeming value to waking up early in the morning is knowing that the Sith Lord is making your toast. Any Star Wars fan will adore this kitchen appliance.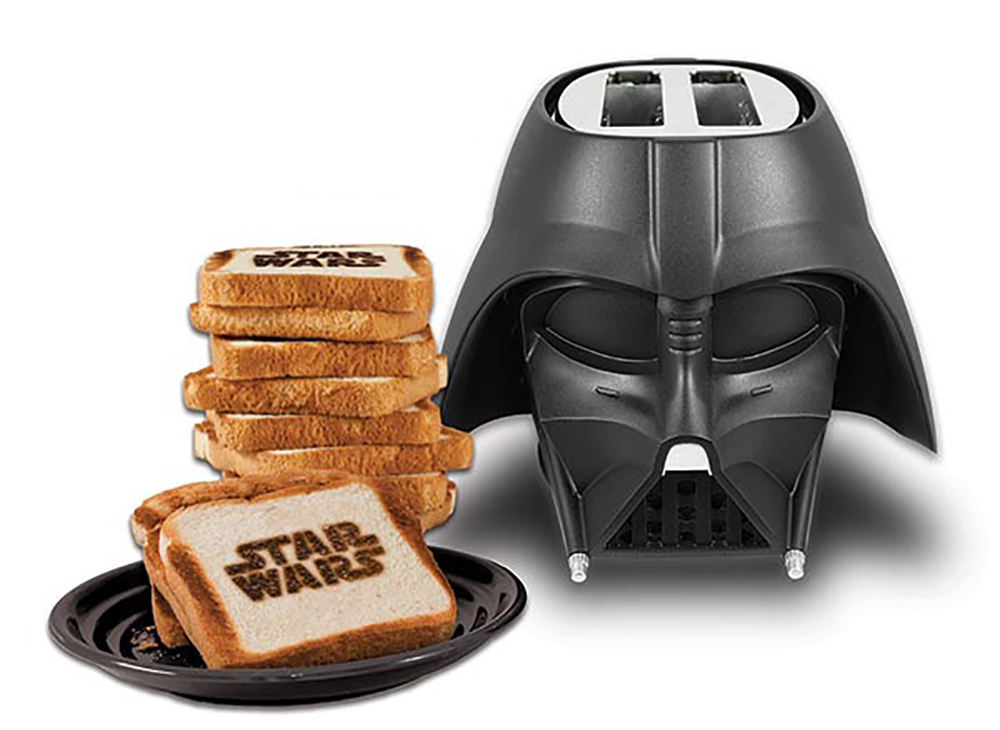 Source: Wireless Catalog
A Pocket Knife
Besides looking badass, knives come in pretty handy. Even if you are a city-dwelling paper pusher, a pocket knife can help you crack open a beer bottle (look up fulcrum physics online to learn) to slicing up a package. I try to avoid multi-function utility knives and prefer the feel of a single blade. Knives can get obscenely expensive, but for the most part something from Kershaw or SpyderCo around $40 will do the trick. The Kershaw Leek is a nice small knife for those who still rock slim-fit jeans, while the Blur is a bit bigger with a nice rugged feel.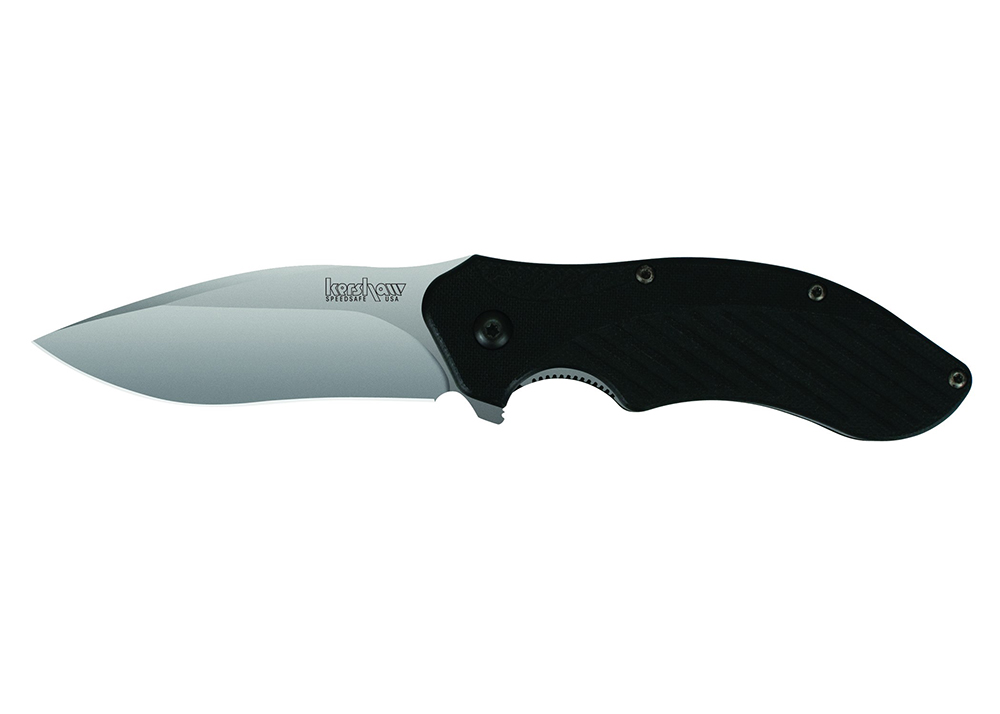 Source: Kershaw 
Sega Genesis
When I was 10, this (accompanied by Golden Ax) was all I wanted for Christmas. Thanks to Moore's law about computing power doubling every two years, the Genesis is no longer being sold at the astronomical $100+ price tag. And they have over a decade of games for you to pick from. Bring back some happy memories when video games didn't need an Internet connection, or an update every other session. The Sega Genesis is available for around $30 with Altered Beast sold separately.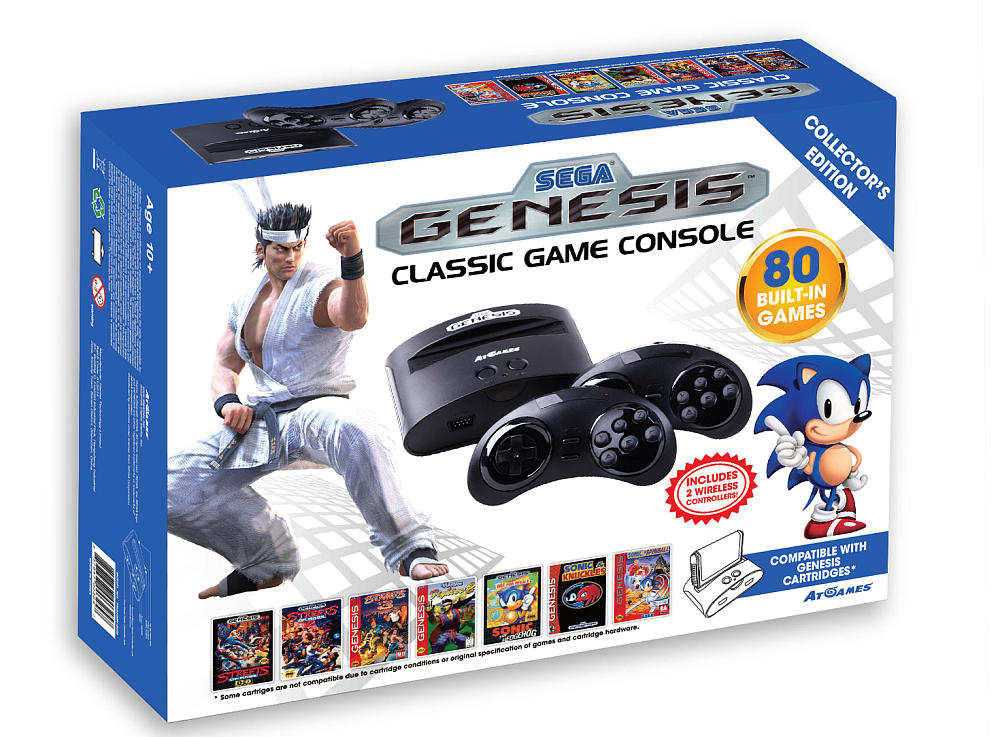 Source: Bonton
Books
Not just any book, and not just one. You buy two books and agree to read them together with a friend. Again, this is one of those things about sharing an experience. Spending money is just step one, showing you give a shit is infinitely more important.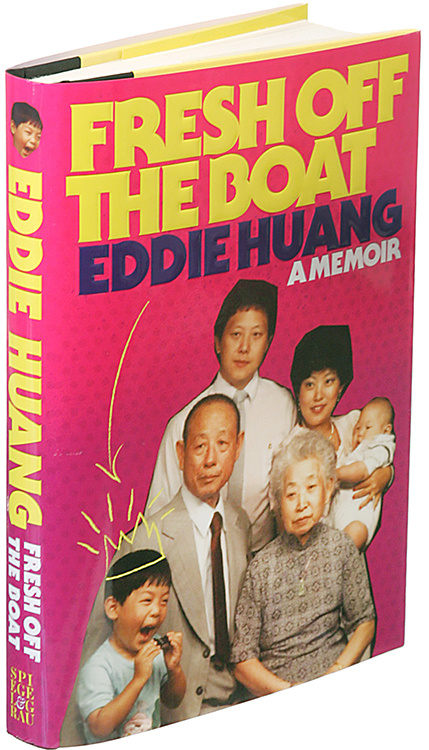 Fugoo Bluetooth Speaker
Hands down this is the best Bluetooth speaker for those who love the outdoors. This thing can take a beating and still play all your favorite jams. A number of runners took this Bluetooth speaker through the 12+ mile Tough Mudder race and loved it. The Fugoo took all the hits, and the loads of mud like a champ. And did I mention you get 40+ hours of music off one charge? Impressive.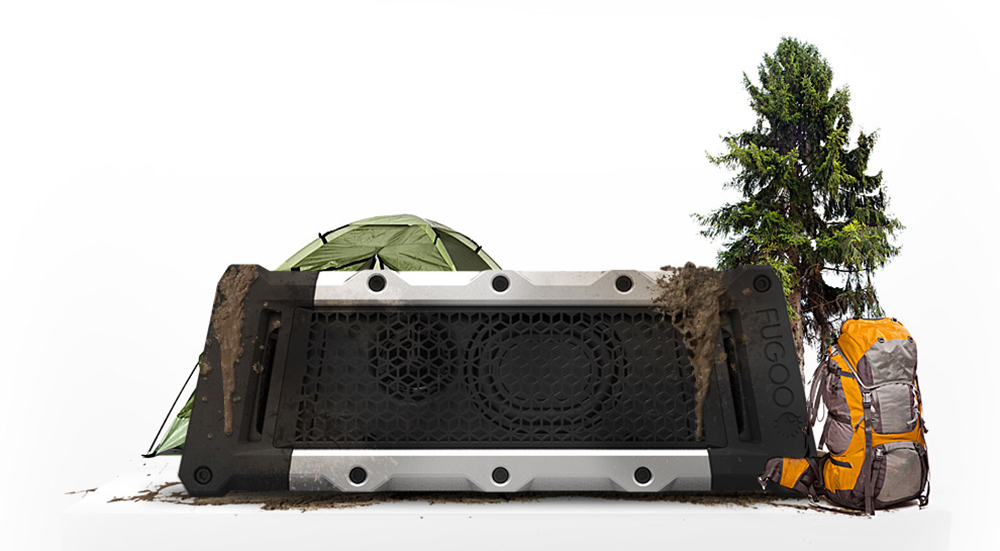 Source: Fugoo
Filson Weekend Duffle
Gym bags and weekenders are just not the same. A gym bag is usually some cheap nylon or taffeta stitched together in Bangladesh or China, while a weekender is of a higher quality. Filson makes a great duffle and they're known to last a lifetime. Using their rugged twill the bags are rain resistant and arrive with fine details like brass hardware and leather detailing.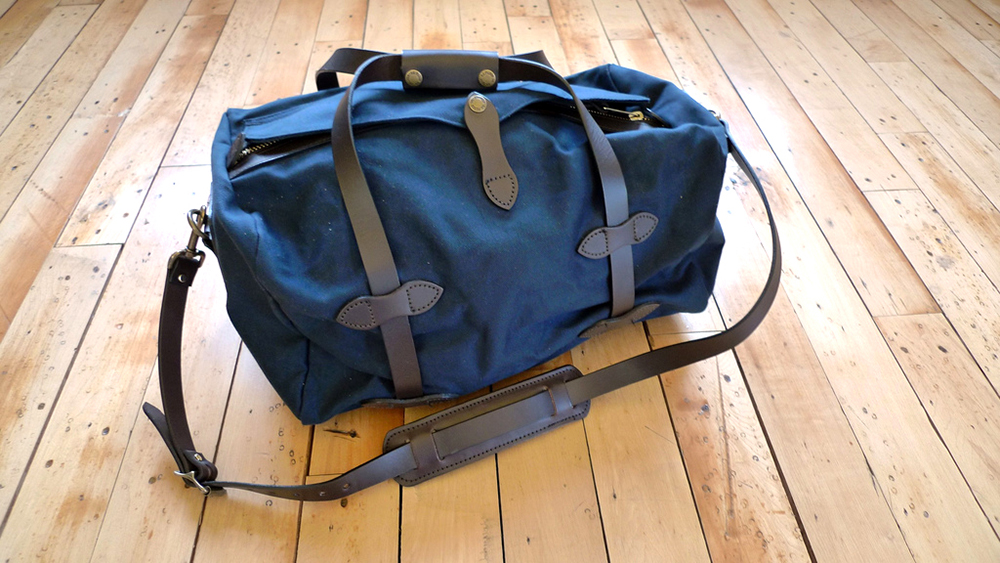 Source: Filson
Misfit Flash Fitness Tracker
This wouldn't have been on the list last year, but now that there are more affordable options out there, I recommend the Misfit Flash. For $50 this thing tracks your steps, calories burned, how well you slept, and tells you the time. It's also water resistant, and the battery is good for 6-8 months. The accompanying app may not be as detailed as Fitbit or Jawbone, but the Flash is half the price and gets the job done.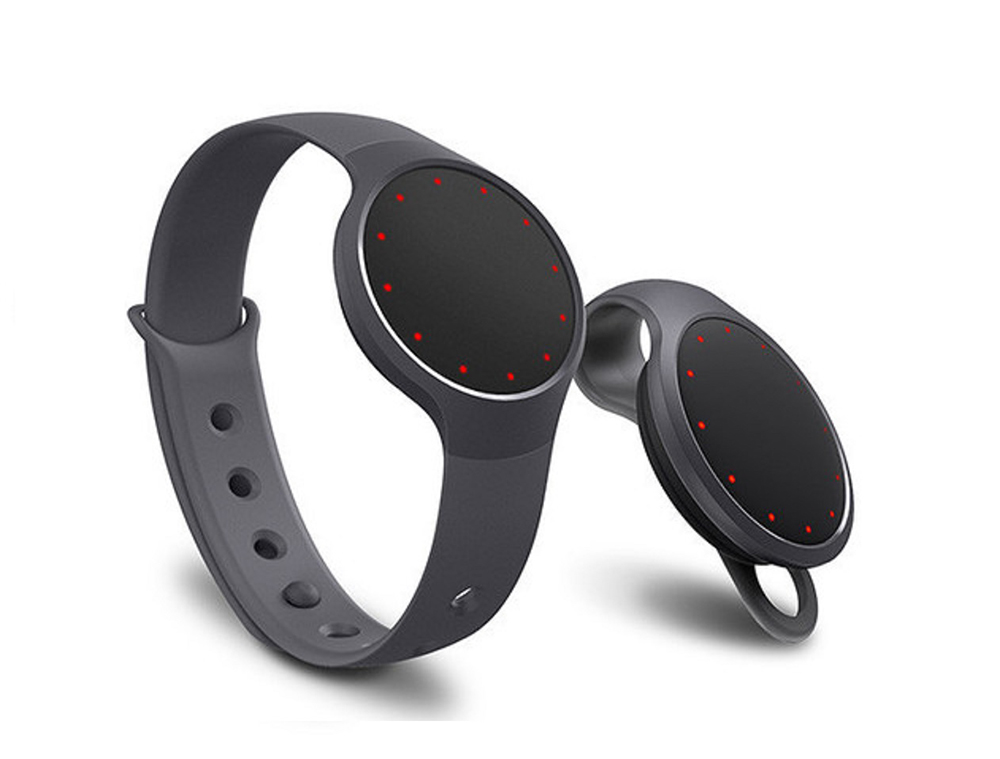 Source: Misfit
Try the World Food Subscription
Give yourself the gift of food with a monthly subscription through Try the World. This little independent company gives you the chance to try food from all over the world. There's no guarantee that you'll like it, but it'll definitely broaden horizons.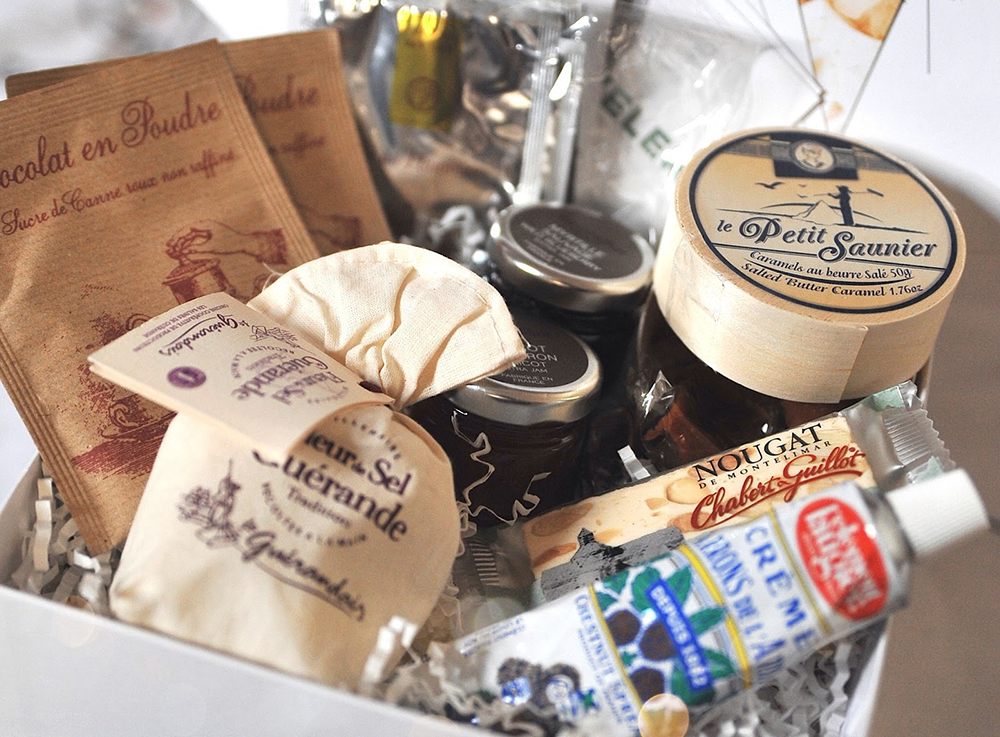 Source: Try The World
Canon S100
This camera came out over 3 years ago and retailed for over $400, but now its widely available right around $100. While it is on the older side it can still kick the teeth in on an iPhone 6. What is most important is that the S100 has manual controls, and paves the way to discovering photography. Real photography, not just picking an Instagram or VSCO filter.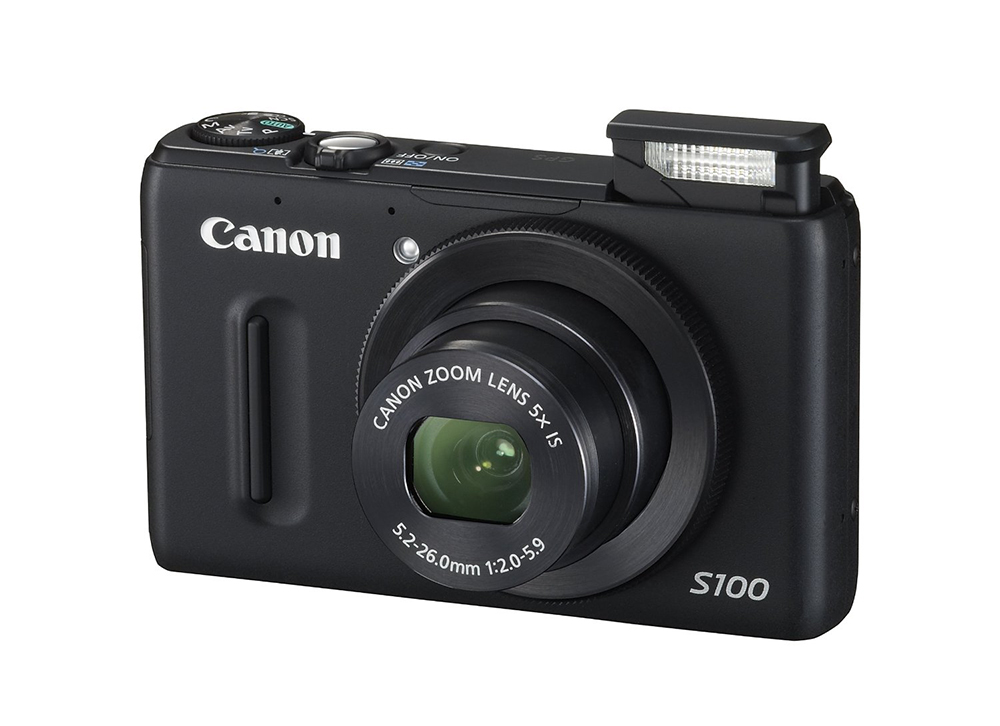 Source: Canon