Gitman Bros. for Unionmade – The white shirt is the quintessential staple, but getting the right one can take a lifetime. How can something so simple be so hard? Fit. The fit needs to be crisp and flattering, and Gitman Bros. may have an handle on this. These guys from New York know a thing or two about fine tailoring and have been tapped by San Francisco-based Unionmade a white oxford, along with seven different styles. The collection will range from the casual floral to a formal tuxedo shirt, but the one that I have my eyes on is the utilitarian white oxford. Let's see if these guys get it right.
Source: Unionmade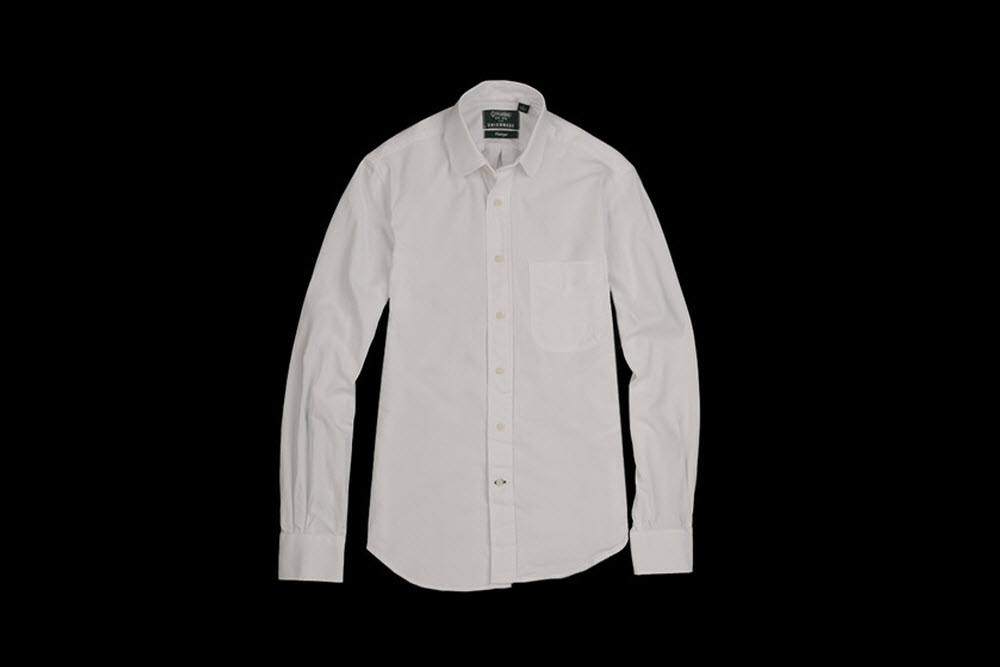 Timbuk 2 Blue Bottle Travel Kit – For those that are coffee-obsessed, having the right brew is absolutely essential. Hotel rooms and gas stations just don't cut it, but thankfully Timbuk 2 has your back. The accessories maker has crafted a special kit for those that have to have it their way. The Blue Bottle Travel Kit comes with a mini hand grinder, a dripper, two tumblers, two felt sleeves, and 100 filters. Did I mention it comes nearly packed in a beautiful waxed canvas bag? All this, and you get Timbuk 2's trusty lifetime warranty.
Source: Timbuk 2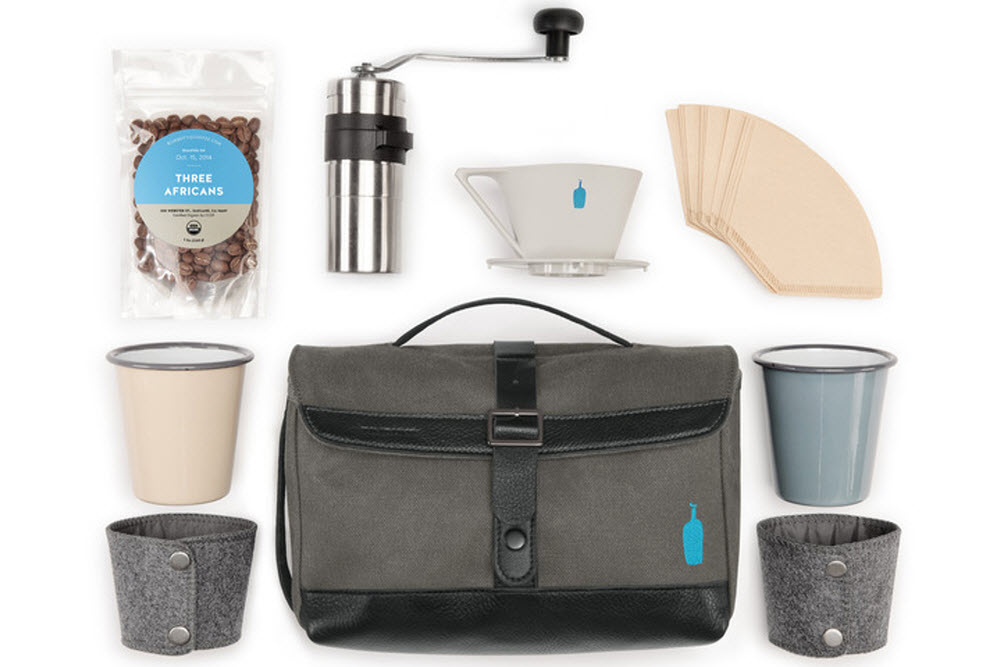 Apolis Civilian Suiting – Apolis is better known for their casual collection of menswear, but this Los Angeles company is now setting their sights on suiting. The latest to arrive from the Apolis camp is the Wool Civilian Suiting collection. The blazers use the classic silhouette and use a type of Italian wool that is lightweight and washing machine safe. Expect the suiting collection to debut in grey, green, and navy blue.
Source: Apolis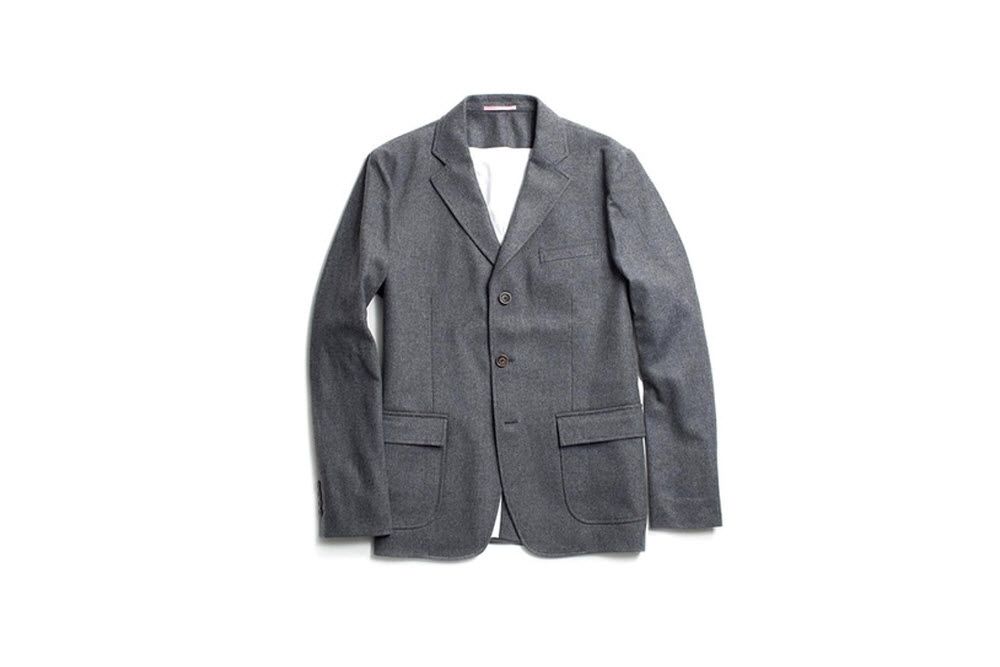 Bluesmart Luggage – Bluesmart wants to replace your aging Samsonite with their new smart luggage. The small suitcase has a host of features that any traveler will appreciate. First off, it comes with an integrated scale that is activated with the life of the handle. Then, consider that it has proximity tracking that alerts if you stray to far way from your luggage. It also comes with TSA-approved locks that can be controlled by your smartphone, and to top things off it has a built in battery to charge all your gadgets. The bag is currently going through their first round of crowd-funding, but with all these features, the $195 seems to be appropriately priced.
Source: Bluesmart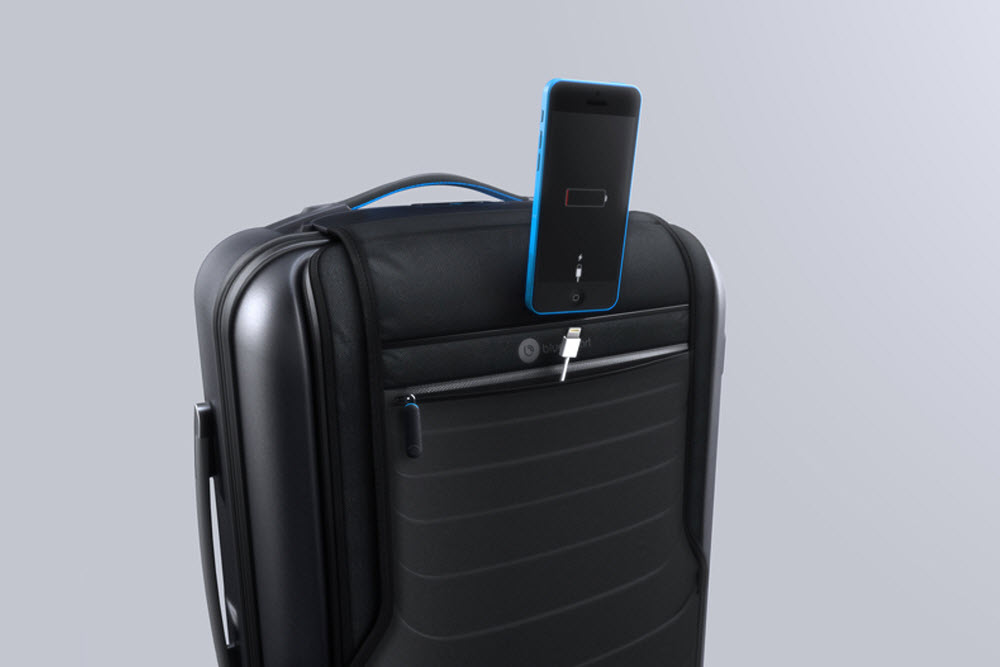 Nike Benassi City Collection – Nike's Benassi sandals are incredibly comfortable, but only "basic" folk stay with the general release colorways. Nike gives the ladies a treat with a special City Collection featuring six fashion capitals: Tokyo, Shanghai, Milan, Paris, London, and New York City. Each pair is made of a different color and accompanied by the city's designation across one sandal slide. Look for the sandals to release tomorrow, October 23, at select NSW accounts.
Source: Nike