Converse Chuck Taylor All Star II Futura Collection – Converse just unveiled the first new iteration of its tech-updated Chuck II with a street smart collaboration. Featuring original artwork by legendary NYC graffiti artist Futura, the shoe comes weather-ready, with weatherized rubber and new veneering. When we visited the Converse HQ in Boston last year, one of the most unforgettable aspects of the offices was their dedication to curating genre-pushing graffiti & street art on the walls. So it's no surprise that their latest and most exciting collaboration is with the original pioneering artist in his field. Featuring camo printed rip-stop underlay with Futura's artwork on the upper, lace, and midsole, the shoe arrives in hi-top and ox with water resistant full rubber uppers, reflective laces, and an updated Nike Lunarlon sockliner—a nod to Futura's graffiti background and lifestyle. The collection also arrives with a raglan tee in matching camo and a ski mask, and available for purchase on Monday February 1, 2016, at specialty retailers, Converse stores and online at Converse.com.
Source: converse.com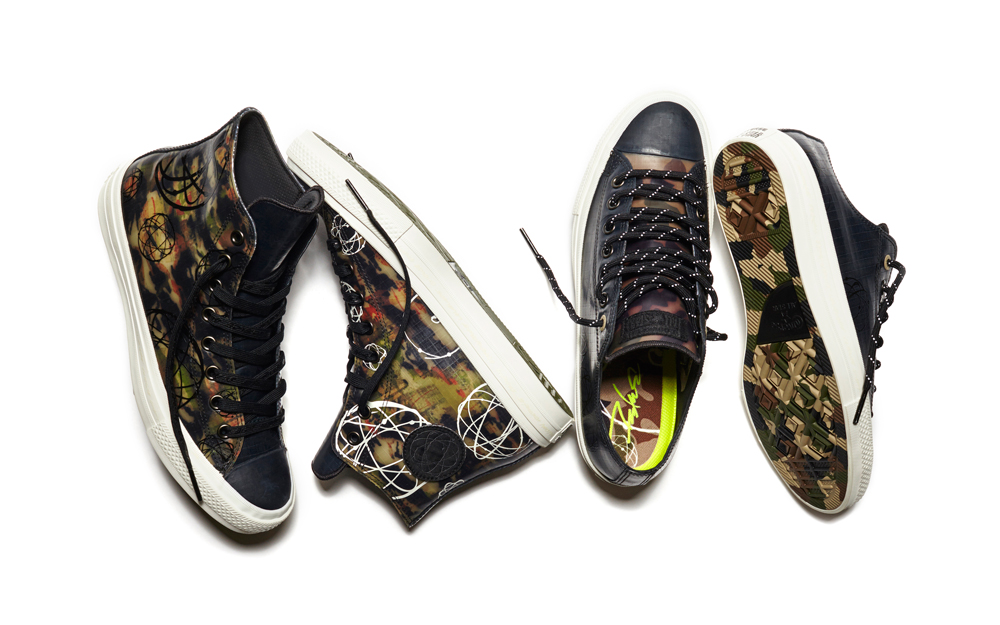 CLSC x Stance – CLSC is inspired by prison iconography for their latest sock project. With the help of Stance, the SoCal-based streetwear brand creates a small collection of socks inspired by the big house. Josh Vides time behind bars translates to an irreverent approach and socks that resemble cigarettes, as well as another that look like the sandals commonly found in jail. The custom packaging also takes on the look of a box of Newports to complete the look. The small collection drops February 1, and retail is set at $19.
Source: CLSC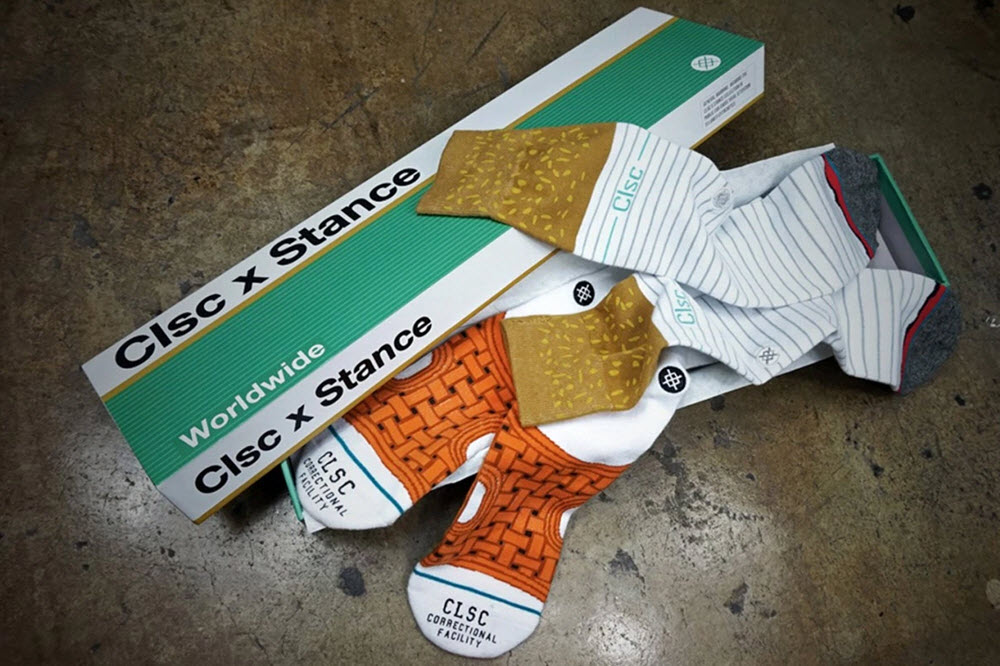 Octobers Very Own for the Toronto Raptors – With the NBA All Star game heading to Canada this year, the Toronto Raptors are turning up the merchandising with the help of Drake. The musical artist's October's Very Own will be creating an exclusive collection in connection to the impending All Star festivities that feature the familiar OVO Owl alongside the Raptor's logo. Comprising of graphic T-shirts, athletic sweats, snapbacks, a duffel, and a varsity jacket, the collection takes on a minimal black and gold approach. A few pieces will be made by Mitchell & Ness with the entire collection available online and in-store at Real Sports inside the Air Canada Centre.
Source: OVO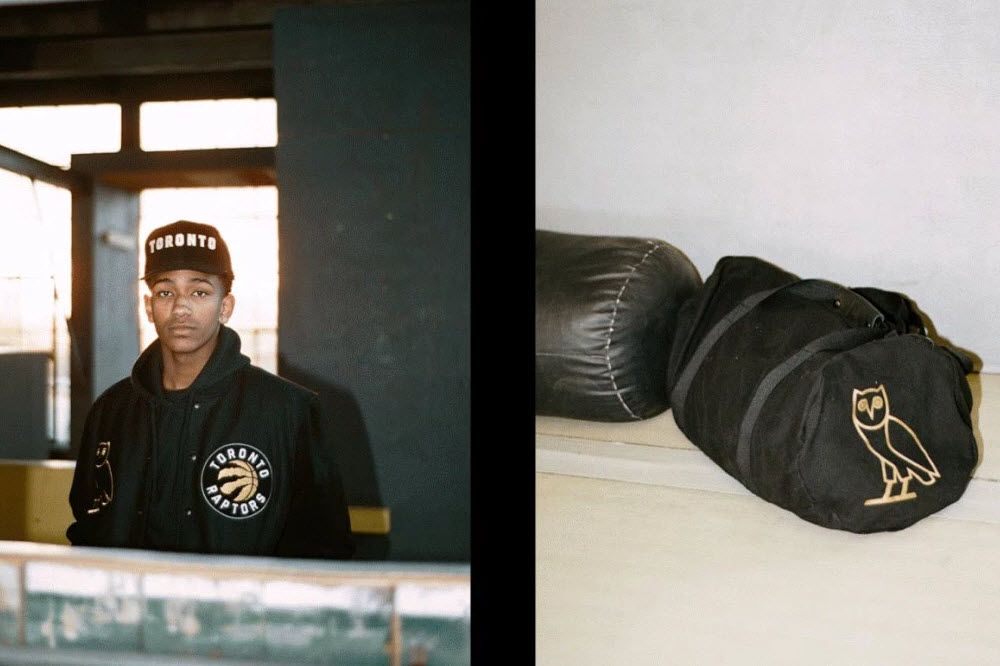 Kershaw Shuffle II – The original Shuffle is one of Kershaw's best selling knives because of its price and function. For under $20 you get a nice, sharp blade that is liner-locked, a screwdriver, and a bottle-opener. Kershaw improves on this simple knife with the Shuffle II by offering a sharper and bigger drop-point tanto blade, and streamlining the overall aesthetic. The bottle opener is integrated more fluidly into the butt of the blade, while the screwdriver remains largely unchanged. The Shuffle II retails for a bit more, but you get a lot of utility through the minimal and clean design.
Source: Kershaw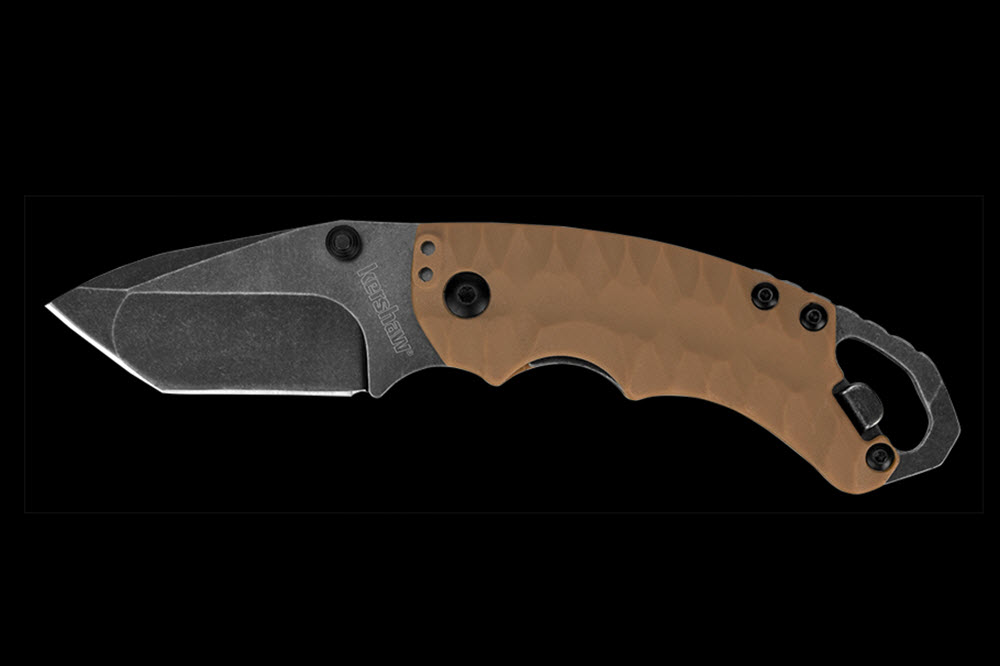 Byrd Air Fresheners – How does the smell of the beach sound for your car? That cool scent of the sand, ocean, and breeze is what Byrd managed to capture in their latest project. Using a mix of lime, bergamot, and a hint of musky cedar, Byrd manages to capture the smell of the beach. Available in four different scents, you can now bring the smell of Malibu, Echo Beach, Surfside, and Salty Coconut into your car for $6.
Source: Byrd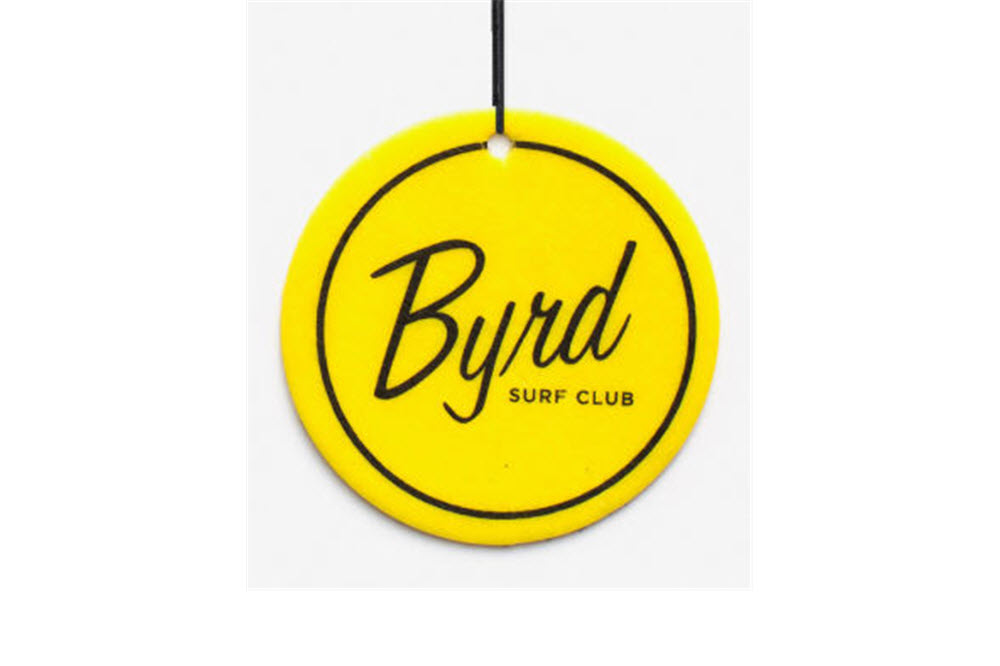 Leica X-U Typ 113 – Leica needs to work on their naming structure on their cameras, but their is no denying the beauty of their new X-U Typ 113. The photography brand stands firm on the retro design, but sneaks in some expedition features making the new Typ 113 weather sealed and resistant to dust and shock. Underwater camera is also available thanks to a rugged construction that makes it waterproof up to 15 meters. Coated in anti-slip rubber, the German-made camera packs a large 16.2 APS-C CMOS sensor and is equipped with a 35mm lens.
Source: Leica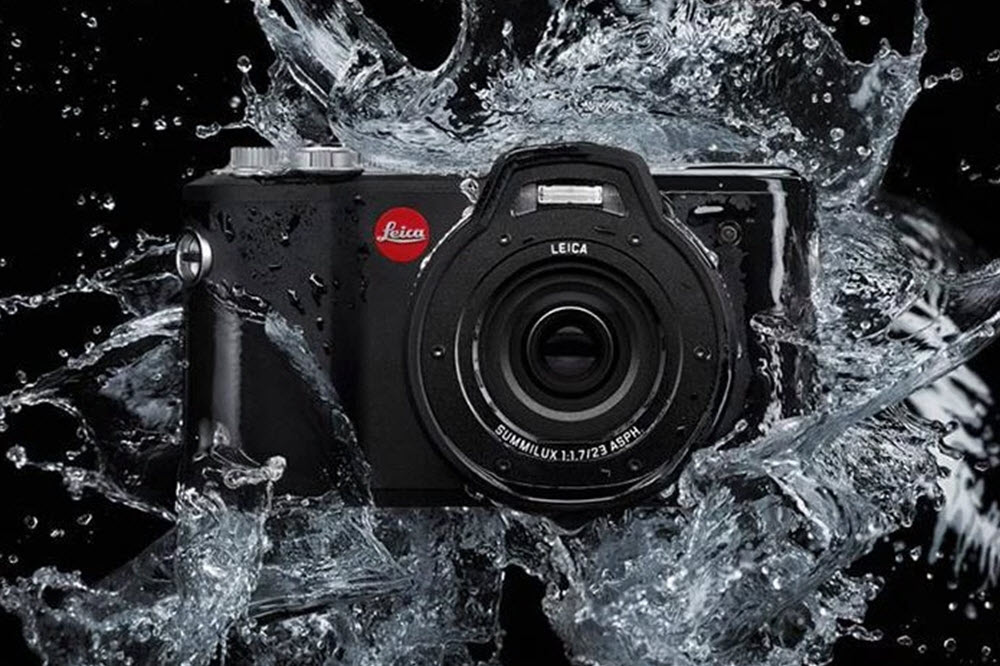 Nike Air Presto Safari – That wild spot print affectionately known as "Safari" makes a return on a '90s classic. The Presto has been a true retro surprise for sneaker fans in 2015, and Nike has big things planned for 2016. The sleek runner returns with the bold "Safari" print across the entire sockliner and Nike throws in a vibrant grey and yellow plastic cage. There is also a bit of gum across the outsole to complete the loud look. There's no word on a release date, but seeing as how the print and runner cover two decades, this Presto will be a big hit.
Source: boyfanfootball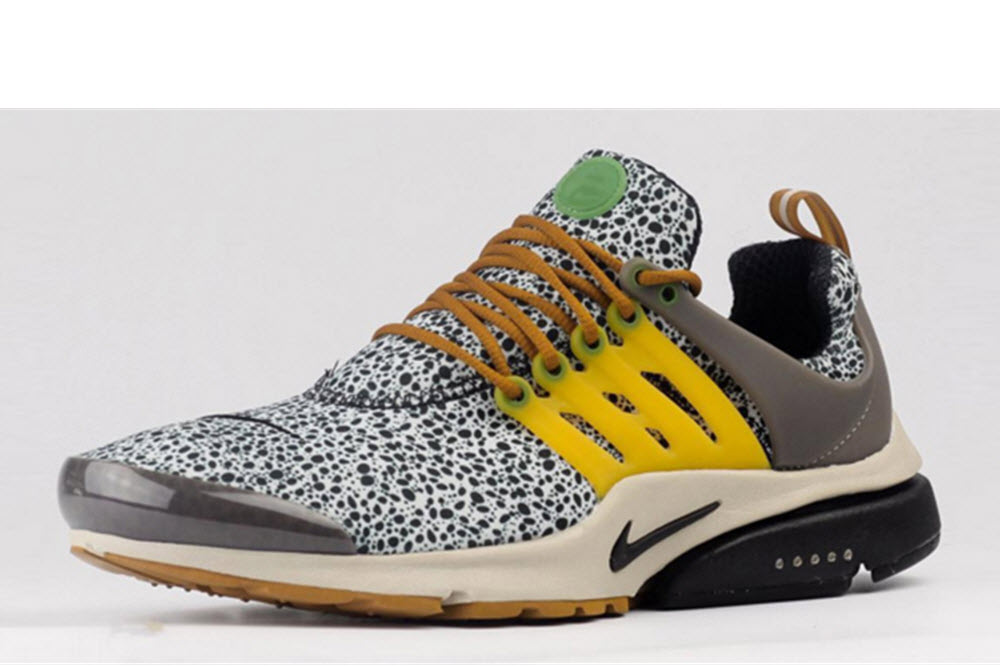 Extra Butter x Diadora – It's still early 2016, but Diadora blesses running fans with some fire. New York sneaker boutique Extra Butter teams up with the Italian sportswear brand and is inspired by Spaghetti Western. Those old Clint Eastwood movies that pops enjoyed churned out one dope sneaker. The Titan II is covered in loads of premium materials with paneling that includes chambray, saddle leather, goat skin, poncho weaving, and even some shearling. Expect the exclusive to drop this Friday, January 22, at Extra Butter and for other locations to launch the sneaker the following day.
Source: Extra Butter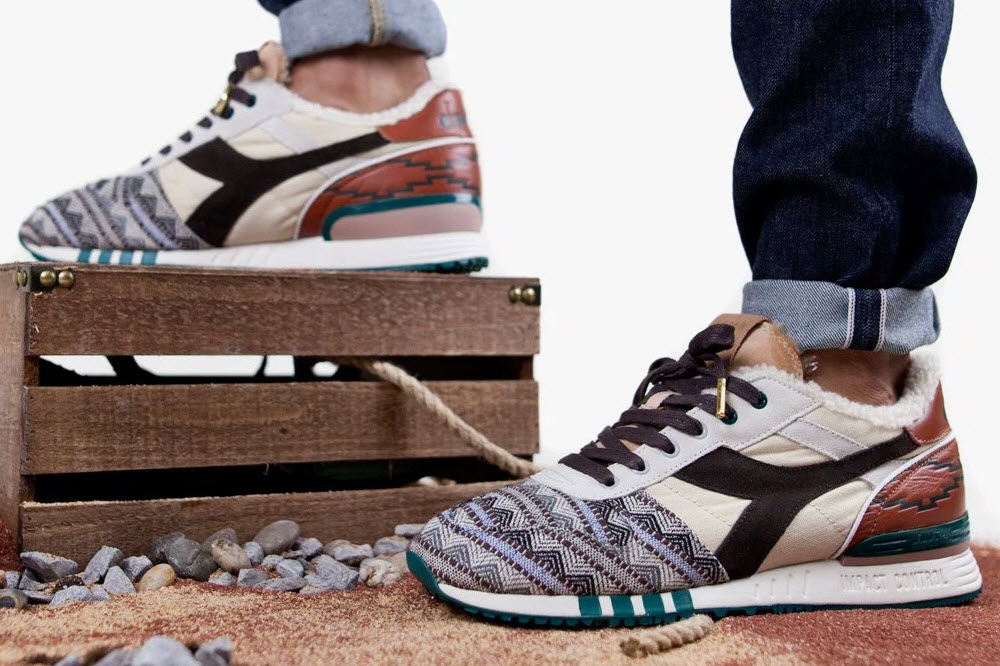 UNDERCOVER x Star Wars – Jun Takahashi's UNDERCOVER brand proves they have a legit copy of Adobe Illustrator with their latest Star Wars project. Packed into this lackluster collection of Star Wars branded goods are graphic T-shirts that read "SITH" and "JEDI." A similar look is copy and pasted on a fanny pack, and there are also a few wild Star Wars inspired graphics. The intergalactic-themed T-shirts will range from $150 to $225 USD, and are currently available through Rei Kawakubo's Dover Street Market.
Source: DSM