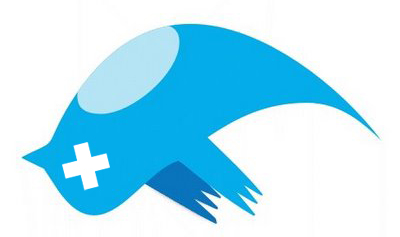 Are you ready for another Twitter post? What, you haven't heard enough about it from CNN or your garrulous morning news anchors or your weird uncle? (At what point did it become okay for young people to follow the exact same trends as old people?)
You know when you're out at dinner and you're seated next to a table of 8 divorced wives babbling on about everything and nothing, all at the same time? And then you realize that no one's actually listening to each other, they just like hearing themselves speak? And once in a while, when they get affirmation that someone concurs with them, they feel justified and righteous in their babble?
Twitter is kinda like that.
And you know how in American History X, Ed Norton's character is confronted by his neo-Nazi hate in a moment of self-reflection, and realizes after all these years that racism really hasn't contributed positively to his life in any way?
Twitter is kinda like that too.
Twitter is like a racist divorcee. But for those of you who like racist divorcees, I wanted to plug The Hundreds' official Twitter page. If you're a Tweeter and want to get Twupdates on all The Hundreds product/store/event news, then ADD us HERE.
As for me, I'm officially calling it quits today. It was fun while it lasted, but actually, nah, it really wasn't. Wait, what's this? Verizon's finally offering an international Blackberry with a camera? So I can finallyTWITPIC ??!!!! I'll BRB.
P.S. I'm not the only one who's over the Twit Parade. Read Yasi's sentiments HERE.
by bobbyhundreds