If you're in Los Angeles this weekend and want to fast feel unread and uncool, you should attend Printed Matter's L.A. Art Book Fair at the MOCA in Little Tokyo.  This is the second annual show (remember when we attended last year?) and there was a marked difference from 2013's exhibition.  I mean, I still felt stylistically inadequate and my hair wasn't cool enough to be in the building (it was cut and washed) – not to mention totally alienated and ignorant of all the cool 'zines and book publishers – but there were more familiar faces and a friendlier, more diverse crowd.  It's a little challenging getting past the hipster snob barrier, but as a layman that simply enjoys cool books and design layout (and wants to support independents), it's worth your time to walk the gallery and see what's out there, beyond the call of Amazon or a New York Times Bestseller list.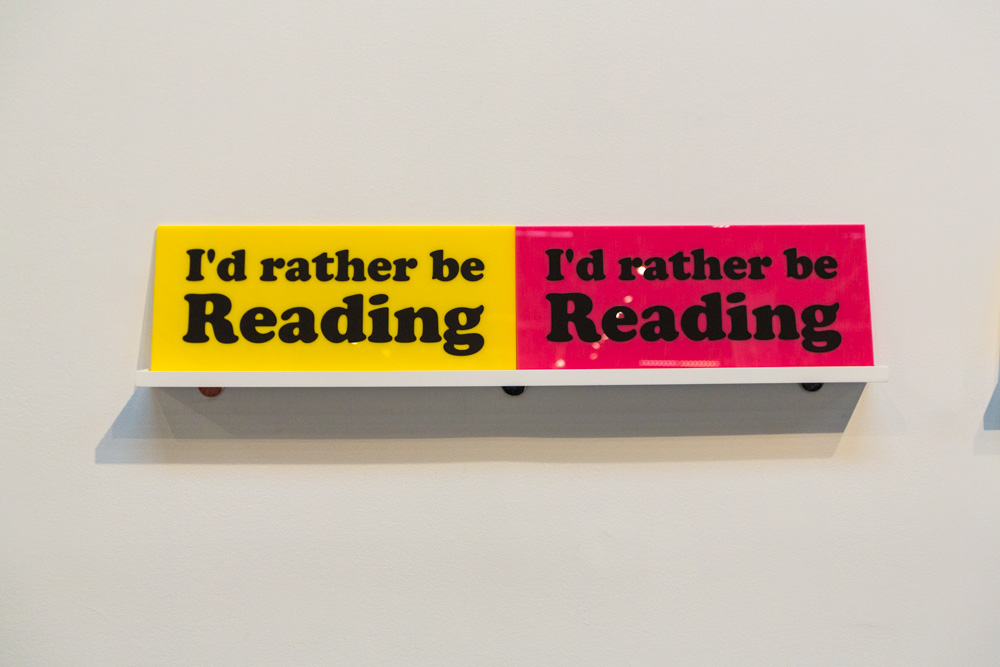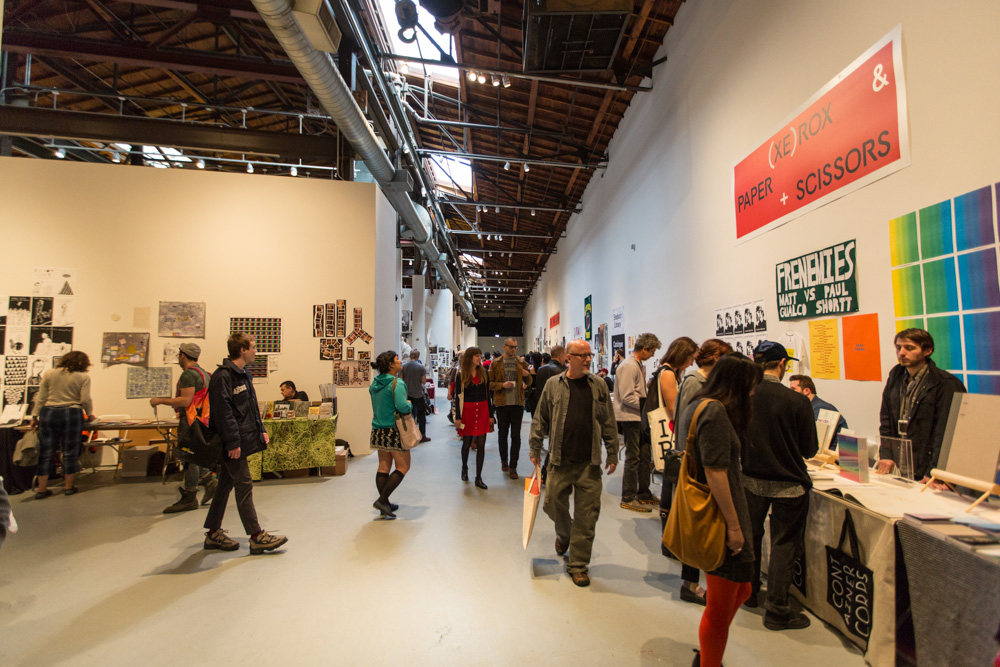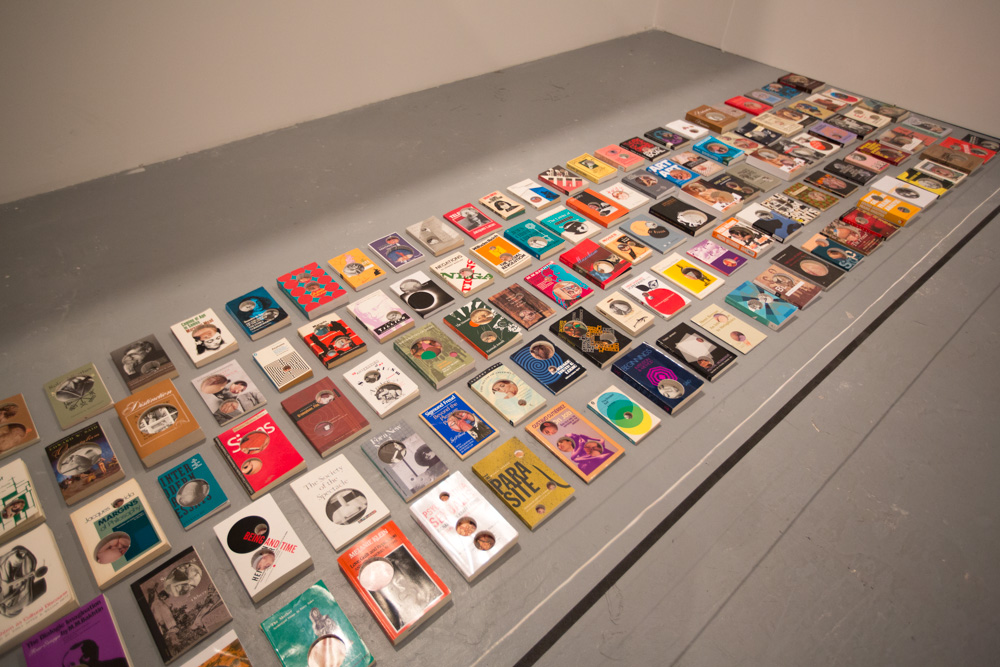 Please support our friends if you do decide to visit.  Shabazz and Catalogue Projects partner up for a table: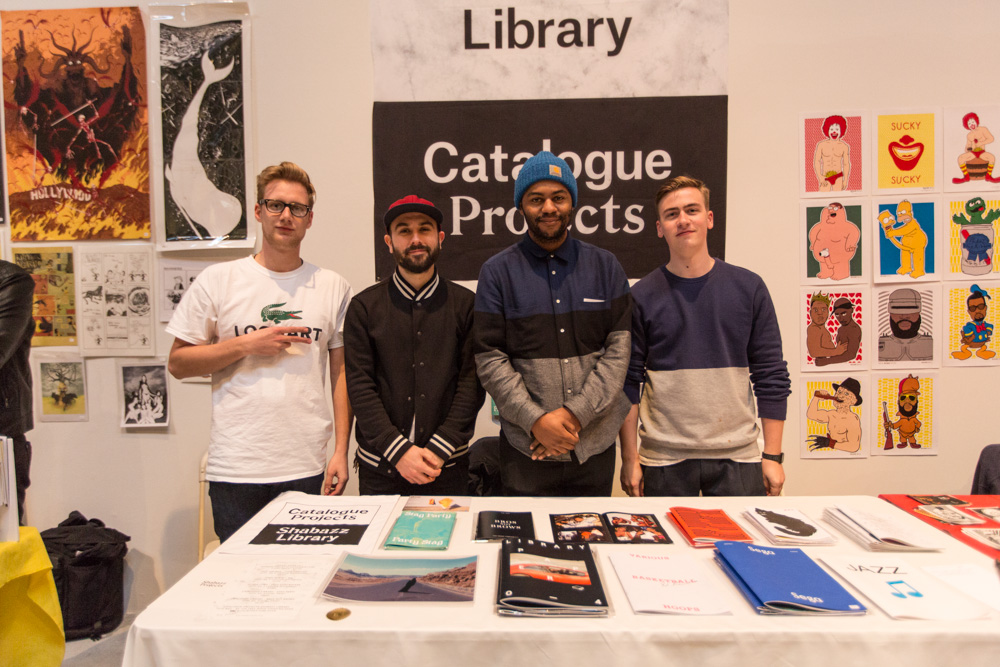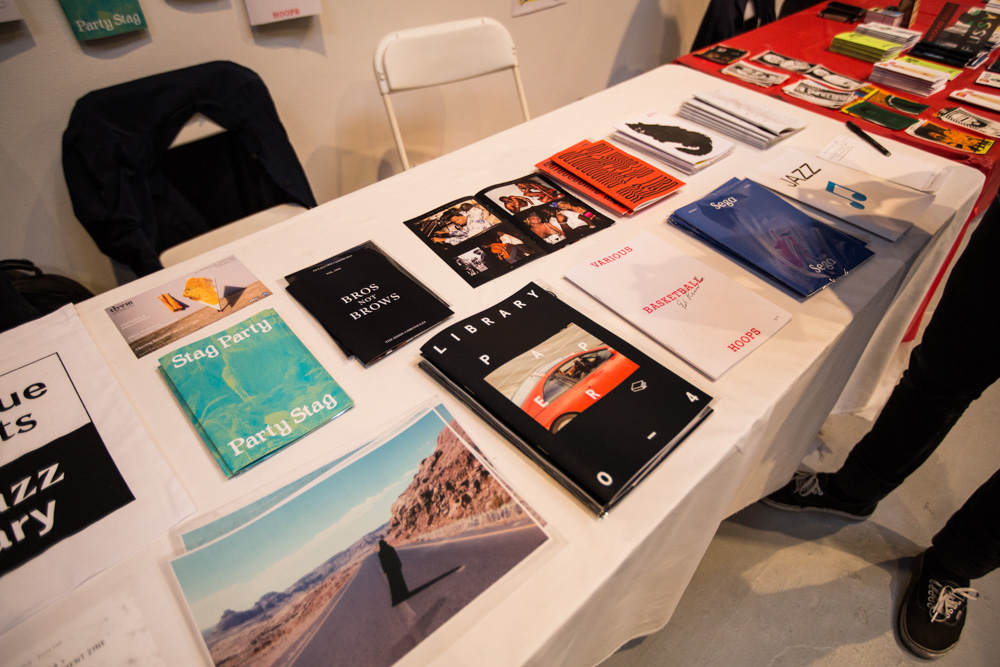 Oh man, my old friend Ray Potes aka Hamburger Eyes from Transworld days…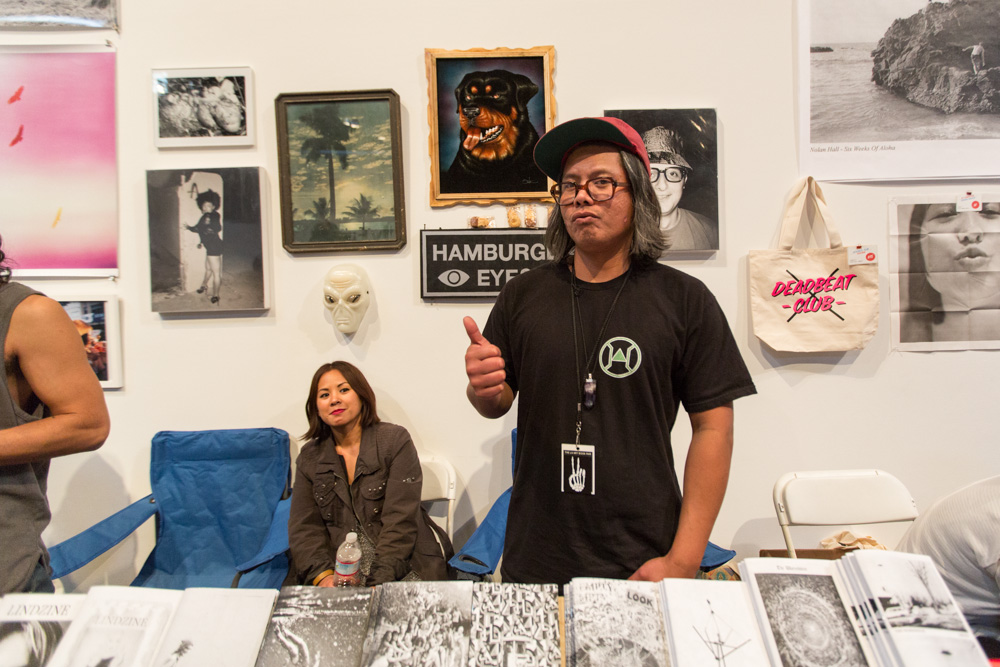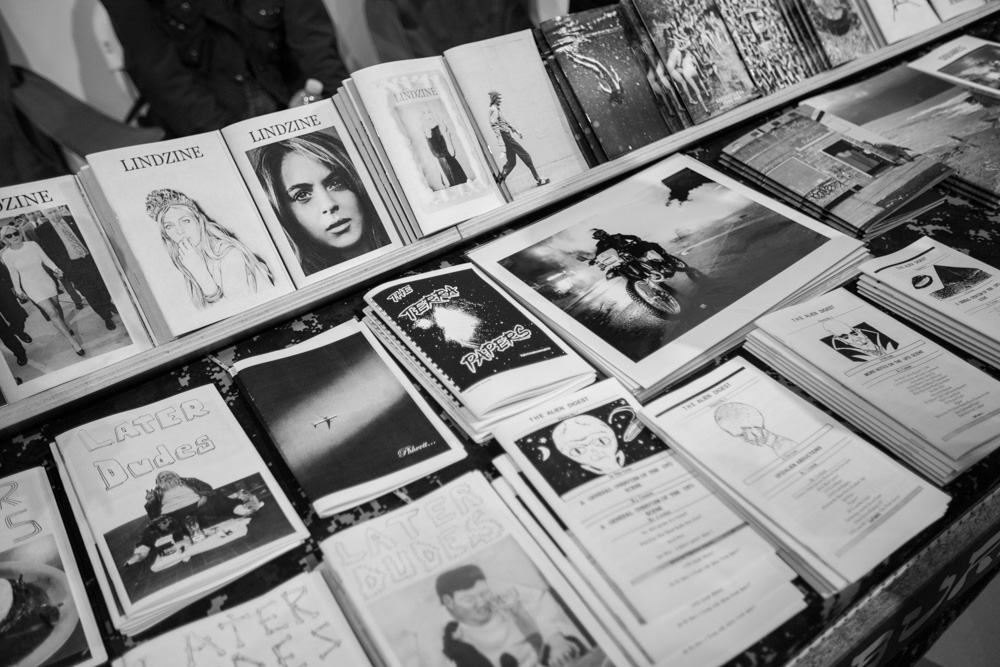 And of course Eric Nakamura is here from Giant Robot: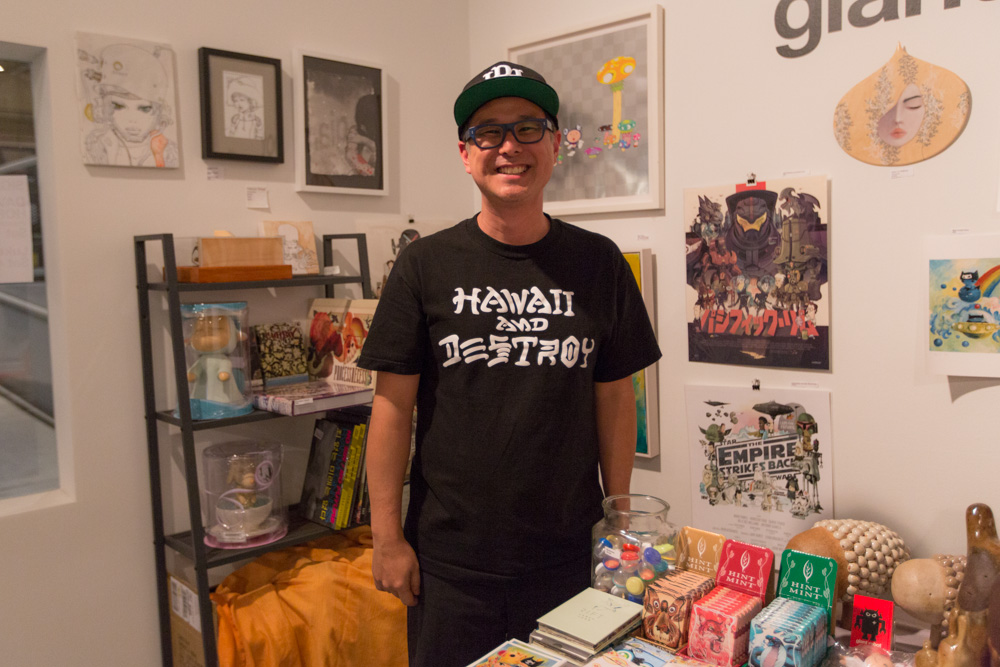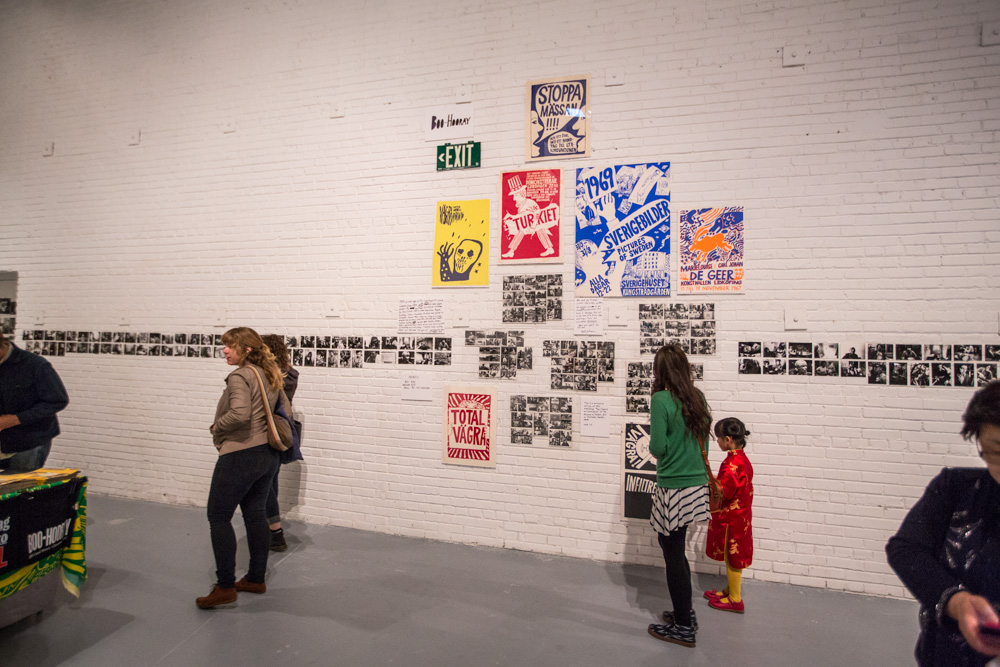 Even the T-shirts are too cool for you!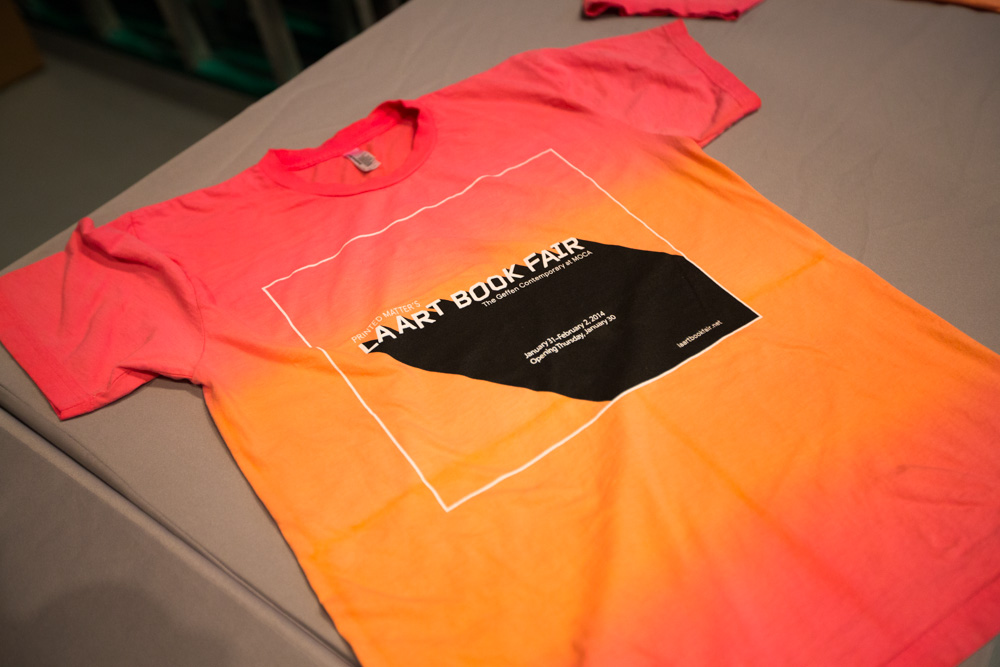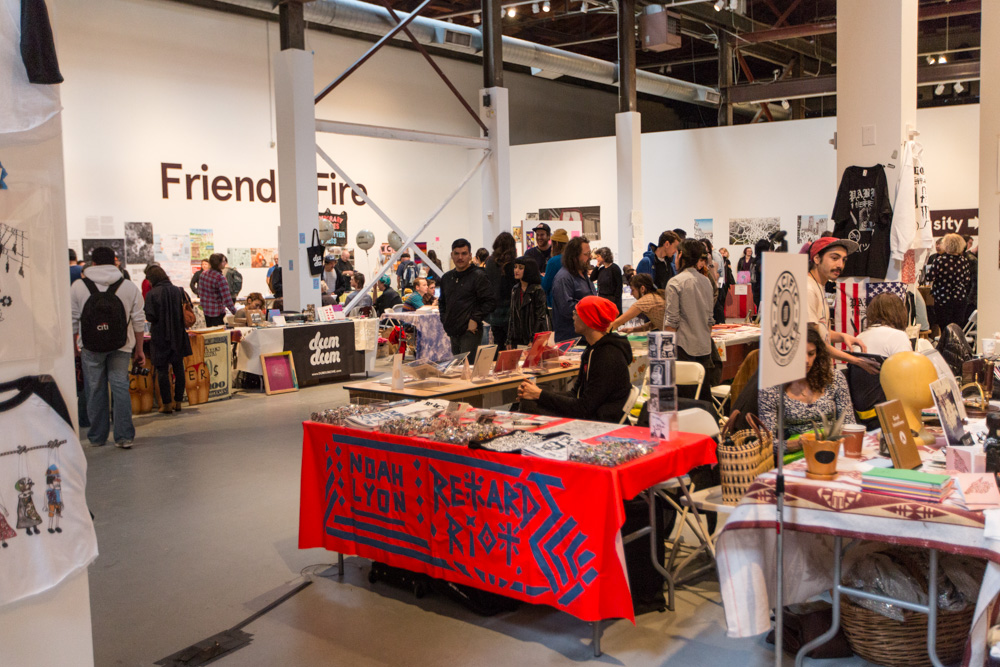 This is how far behind I am. My favorite discovery of the Art Book Fair was The Thing Quarterly, a subscription-based product-themed publication.  Basically, four times a year, a notable creative is handpicked to make some type of object incorporating text, and then it's sent to your house.  In the past, The Thing Quarterly has featured pieces with Mike Mills, Ari Marcopolous, John Baldessari (the pillowcases), and even Dave Eggers with that shower curtain you see on the right (which I totally would have bought if my showers had curtains and not stupid doors).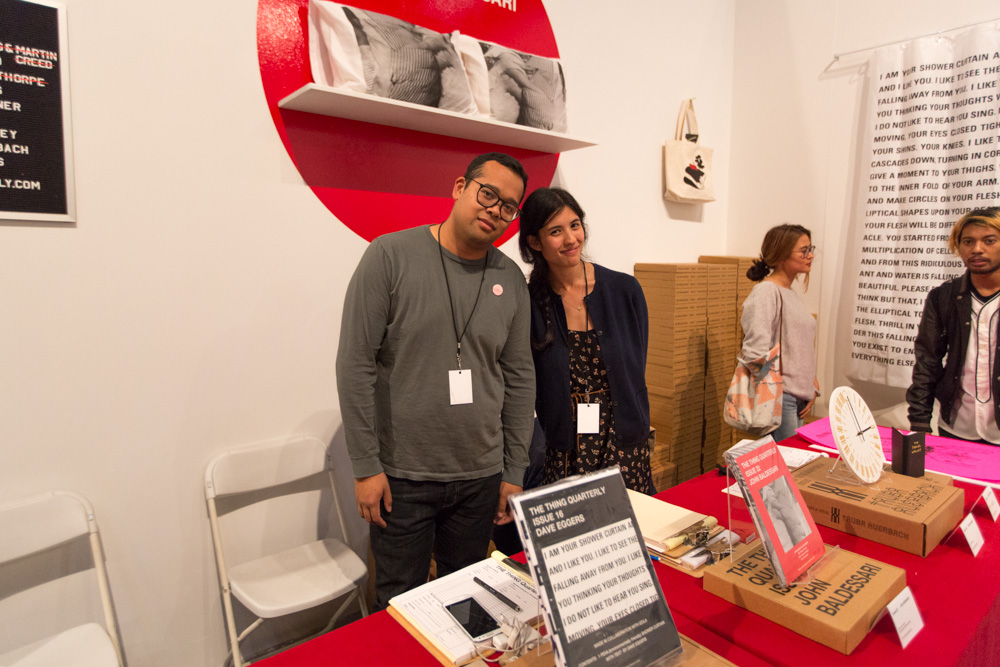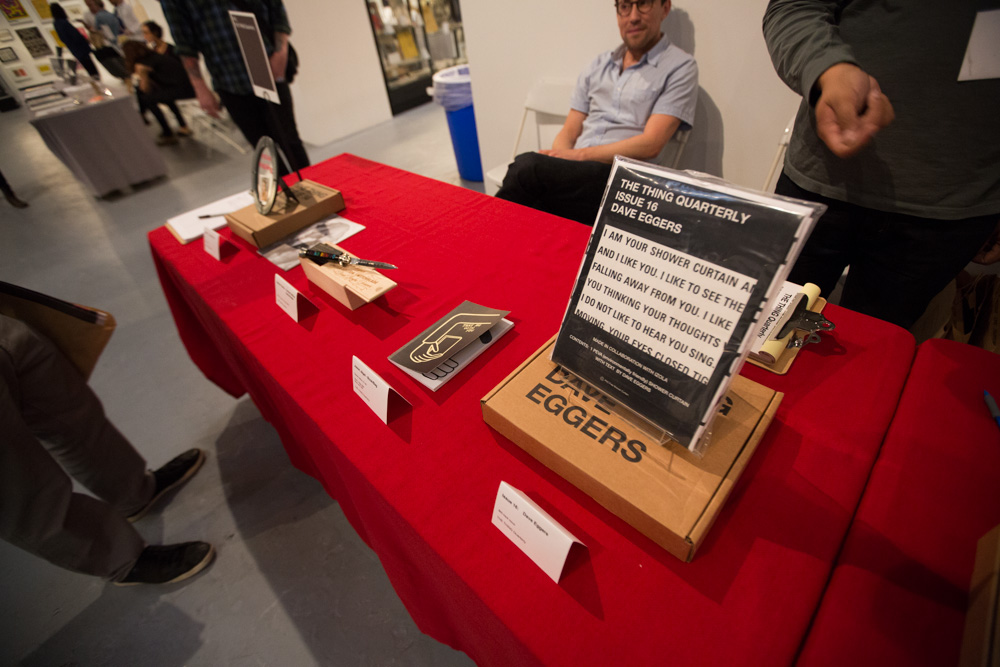 Here's an interesting one.  The Thing Quarterly by James Franco.  It's an $850.00 switchblade knife and homage to the actor's late buddy Brad Renfro: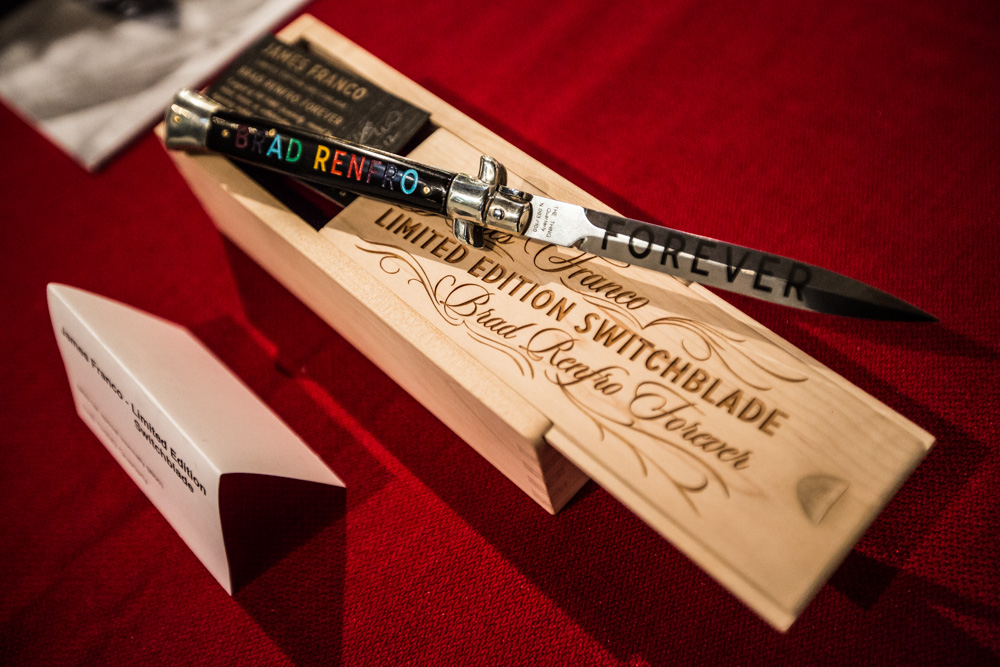 So yeah, on through the weekend.  Turn off "GIRLS," put on one of your grandpa's outfits, don't fix your bedhead, stop eating gluten, and get down here.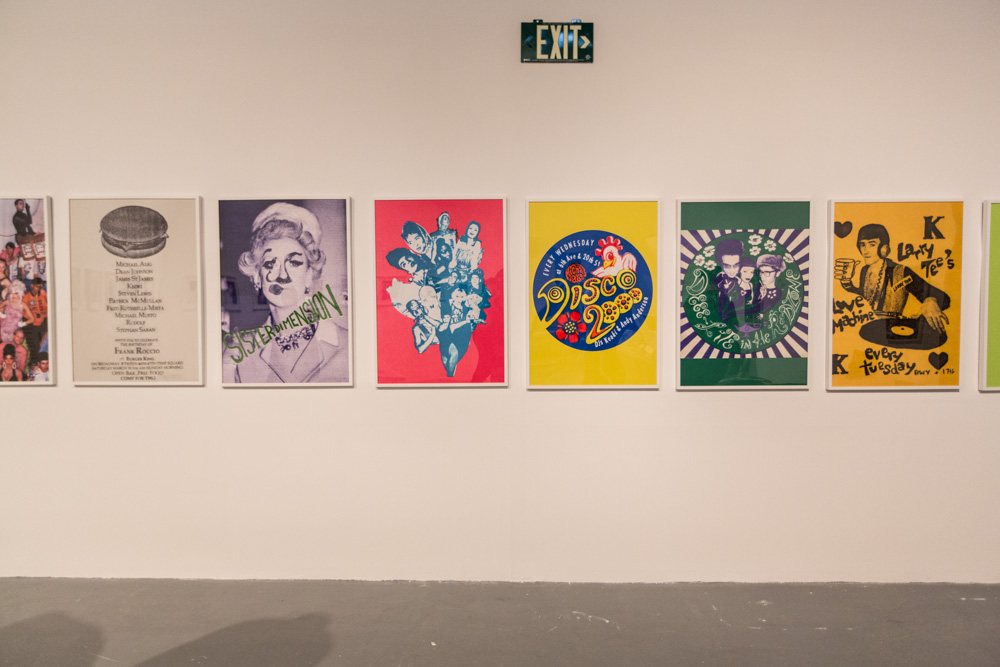 Visit the L.A. Art Book Fair's website to learn more.