As much as I appreciated the Bay as a youth, I've developed a distinct appreciation for this community the older I get. It's a very unique place, where culture explodes and live in a bubble, from hyphy to scrapers. These are a passionate people, prideful, proud. And let's be honest, often under-credited for how much they contribute to worldwide trends. Pay respects where they're due.. Yay for the Bay.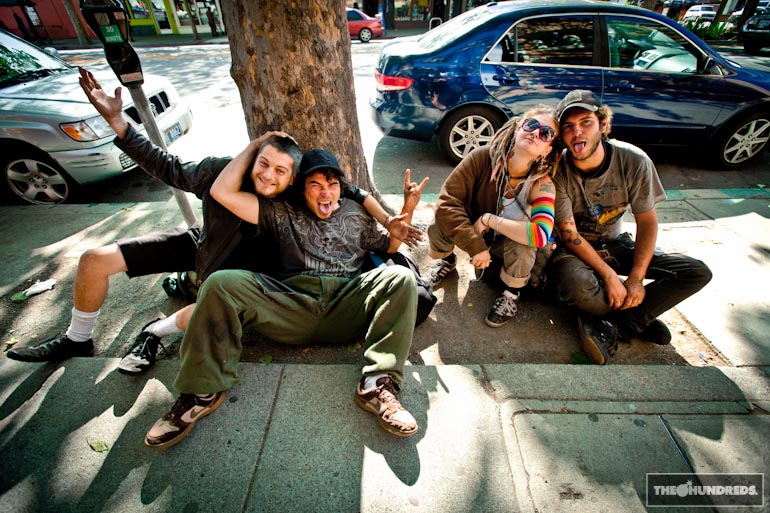 We followed V-Nasty around for a bit, documenting her story and rise to e-fame through her music and Youtube vids.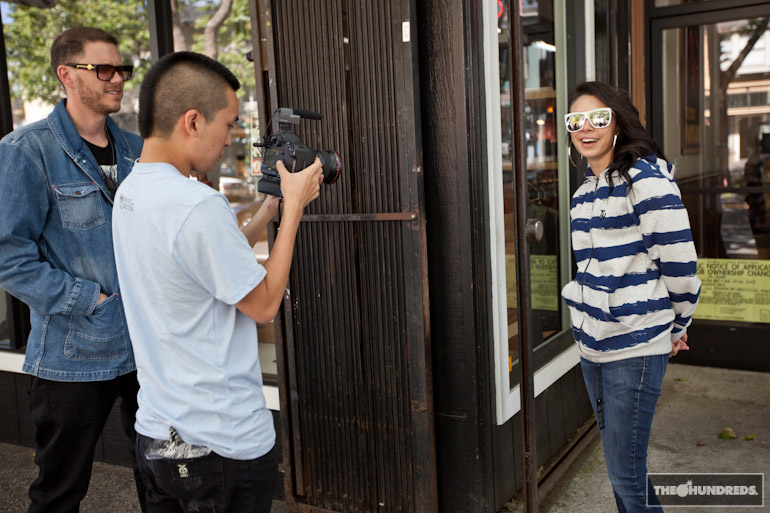 I randomly bumped into my buddy Sean and his friends inside the Cal shop. You remember Sean. (You definitely remember Shiva)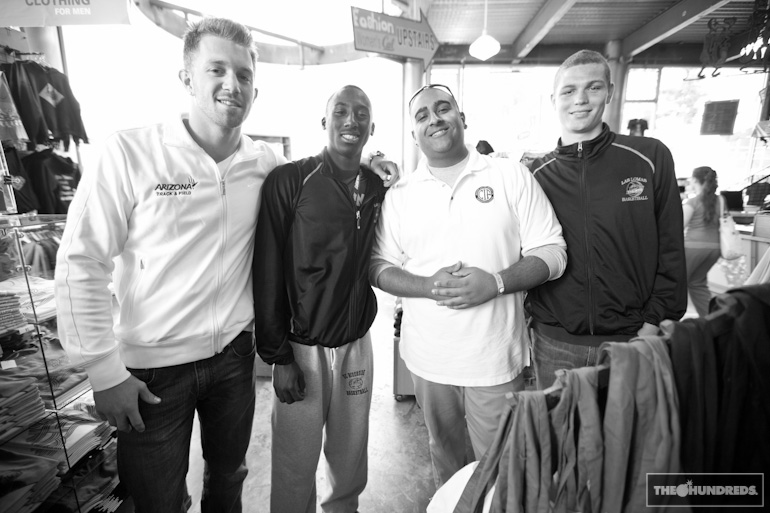 L.A. meets the Bay. Natalia Brutalia, Lil Debbie, V-Nasty, and Sam.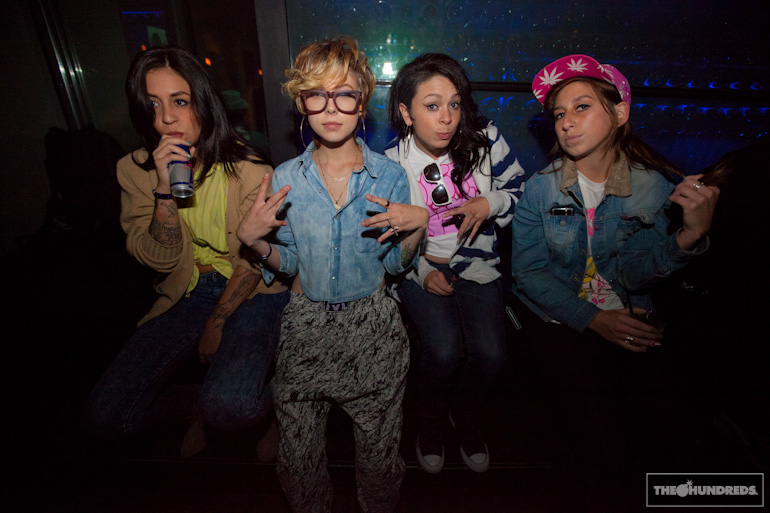 The original White Girl Mobster: Roxy Cottontail was in town from NY to support her homegirls.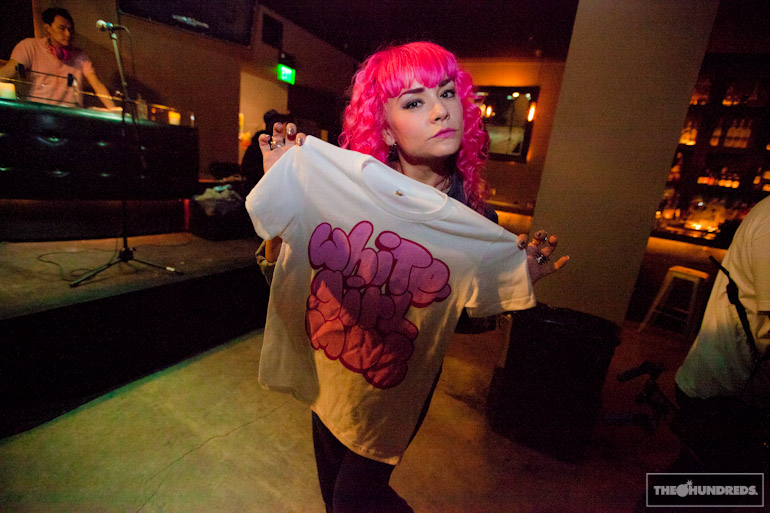 V-Nasty turns the tables and films BAIK, our Stewie-domed intern-turned-videographer who's largely responsible for these terrible clips I've been uploading lately. I mean, just look at that watermelon. It's a sideways football with a mohawk. I told BAIK to shave it off – why draw more attention to your problem area? That's like having fat legs and wearing neon pants. Where'd you learn to get a haircut like that? America's Best Dance Crew?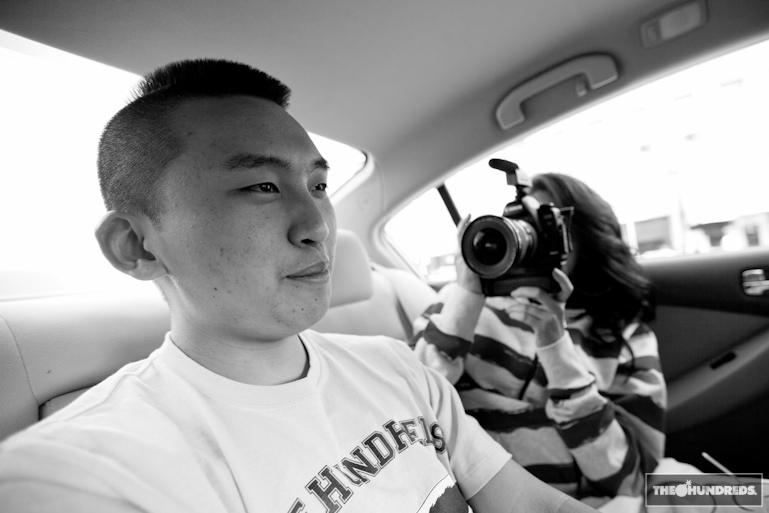 It all circles back to The Hundreds San Francisco.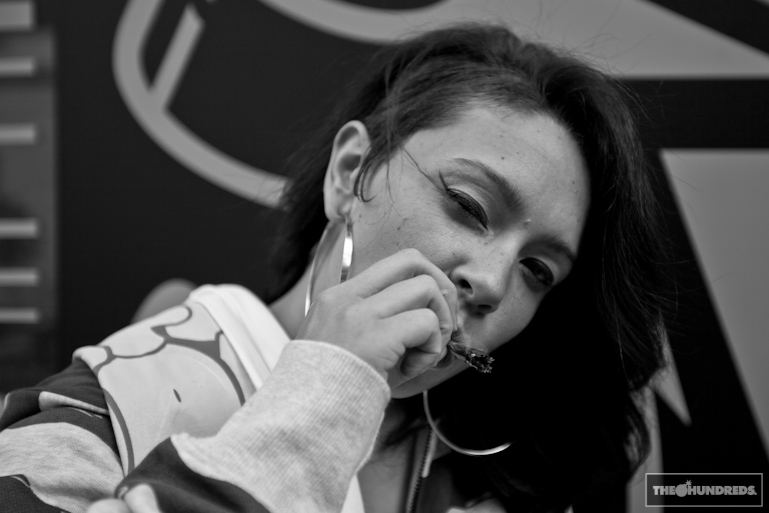 FREE V-NASTY.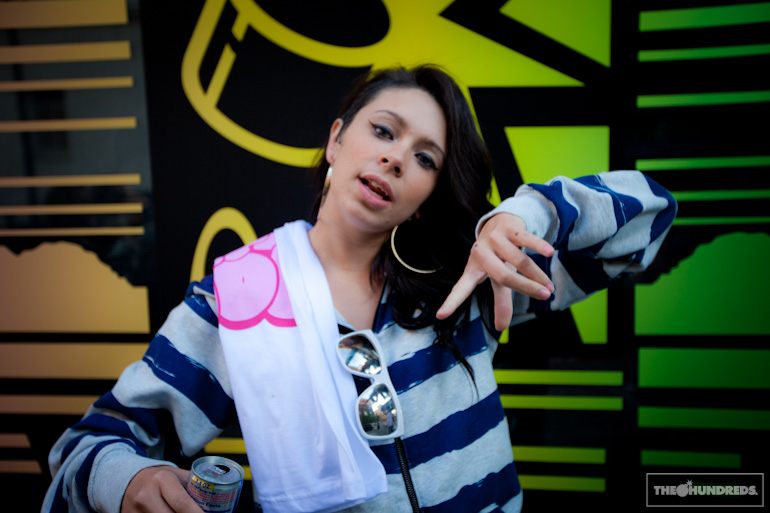 BAIK, Quinn, Bryan, Jay Ughh, Alex Spit, Ben Hundreds, V-Nasty, Cilantro Killer, Ian, and Fernando.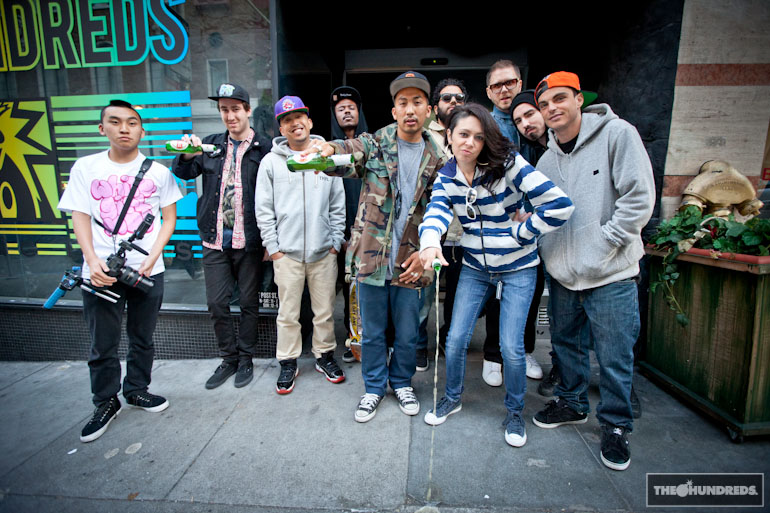 by bobbyhundreds