Welcome to Telegraph Ave., which stretches from Oakland, California to the entry of the UC campus in Berkeley. The '60s and '70s established Telegraph as a hub for the counterculture movement, and by the '90s it was homebase for vagrants, runaways, and gutter-punks. That's when I first found and fell in love with Telegraph. I met one of my best childhood friends, a local straight-edge crust chick named Stefani, while standing on the corner one afternoon at the age of 16. My crew and I drove up to watch (and set up) shows at the Gilman, skate in the streets, and true story, I once got chased halfway across Berkeley by a rabid pack of crackheads at 3am.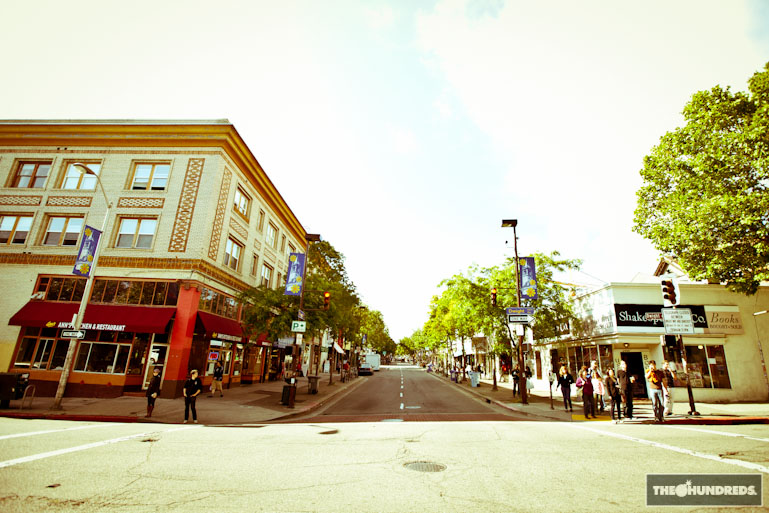 This was my first time back on Telegraph in 15 years, and a lot has changed since then. I guess at some point in the late '90s the city did a sweep and cleaned out all the transient life. Bummer. There's still Blondie's Pizza, but now I see a Volcom store, a Hot Topic.. not exactly the same vibe I relished as a teenager.
But Rasputin's is still here. Just down the street from the original Amoeba Records, Rasputin's was my jump-off. Before iTunes, before even Napster, this is where I'd spend hours digging for music, racking my brain for any work by any artist, and always finding it. It felt good to be in here again, and I re-bought the first album I purchased here back in 1996.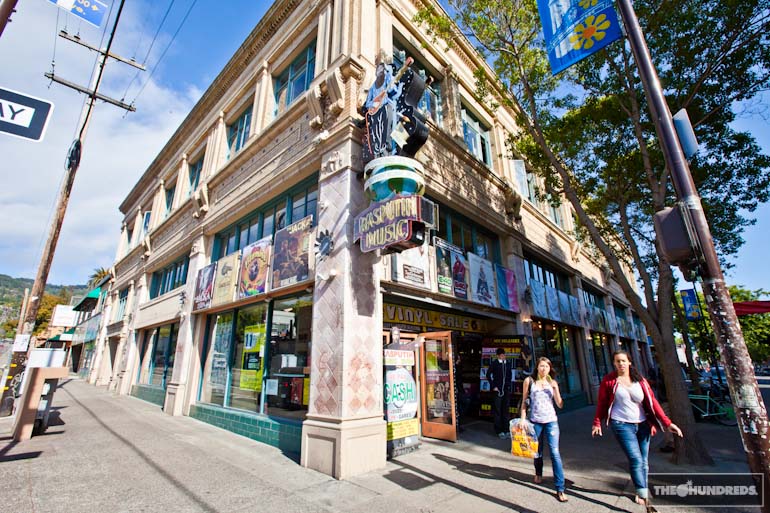 A little window display for the Gilman, which is the legendary grassroots music venue just down the way. You can see albums by some of the bands who got their start at the Gilman, including Green Day, Op Ivy, and one of my favorites, Fifteen (which I also used for my Office Music video bit).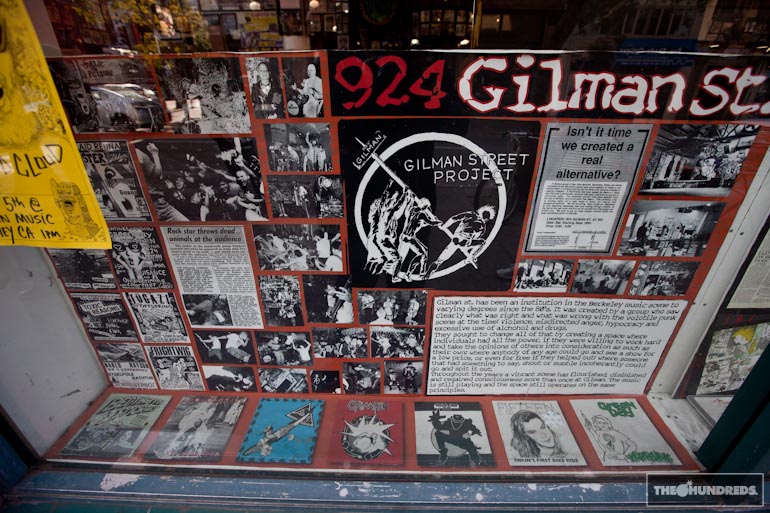 Further down Telegraph, there's a couple stores that The Hundreds vouches for. First is our local authorized retailer in Berkeley, 510 Skateboarding.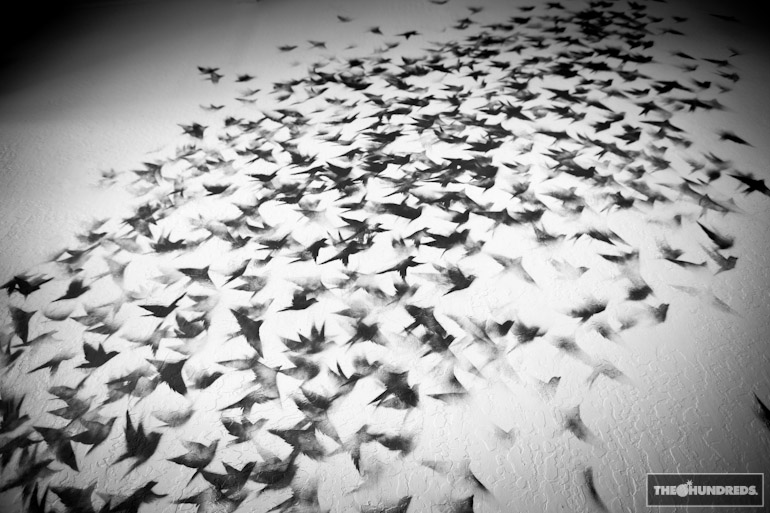 The homeys at 510: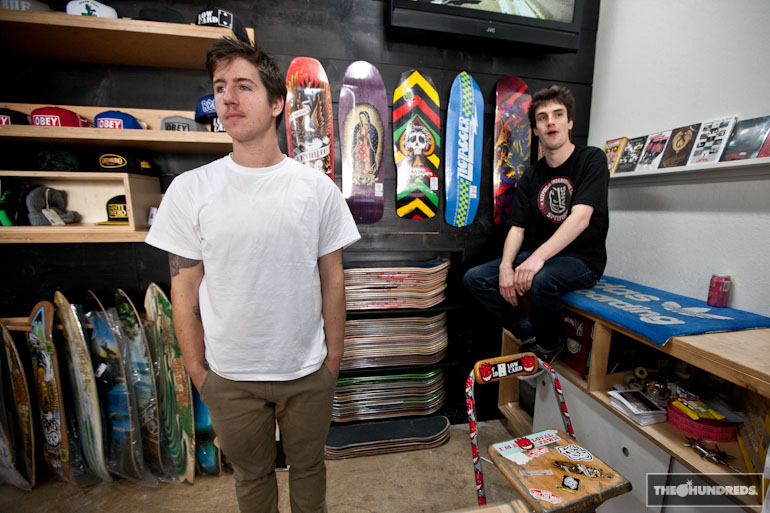 All the legitimate skate, street, and sneaker needs your heart desires: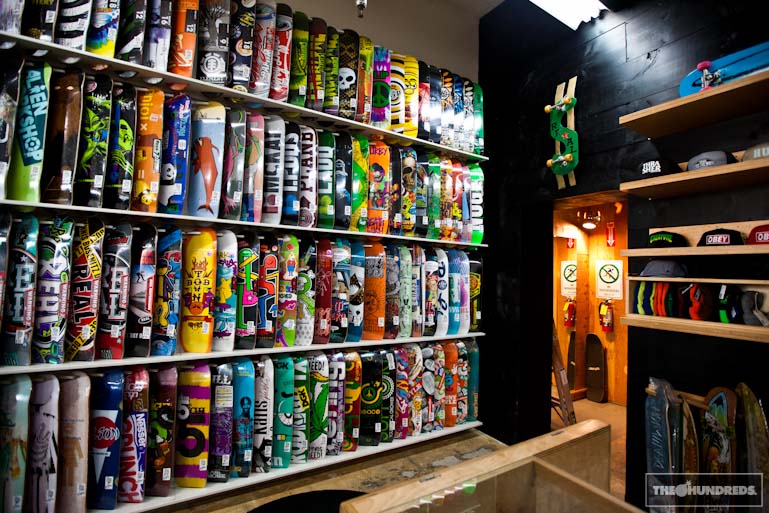 There's something to be said for well-done, classy skate shops that still maintain the hangout feel with considered product and clean design.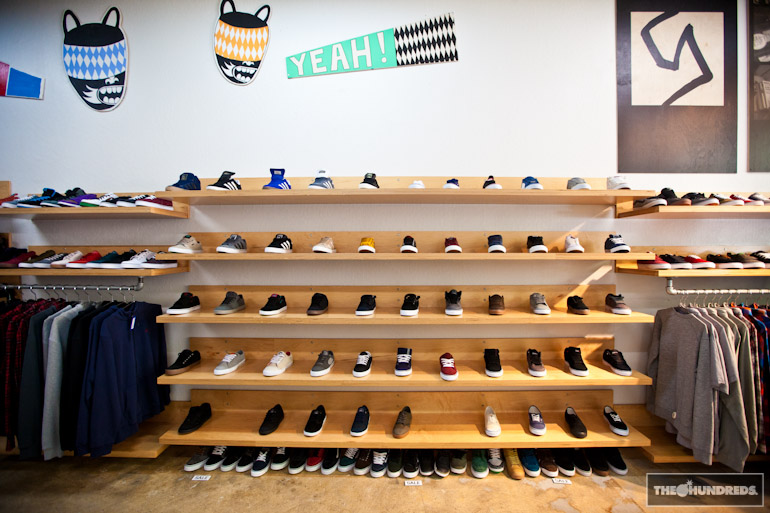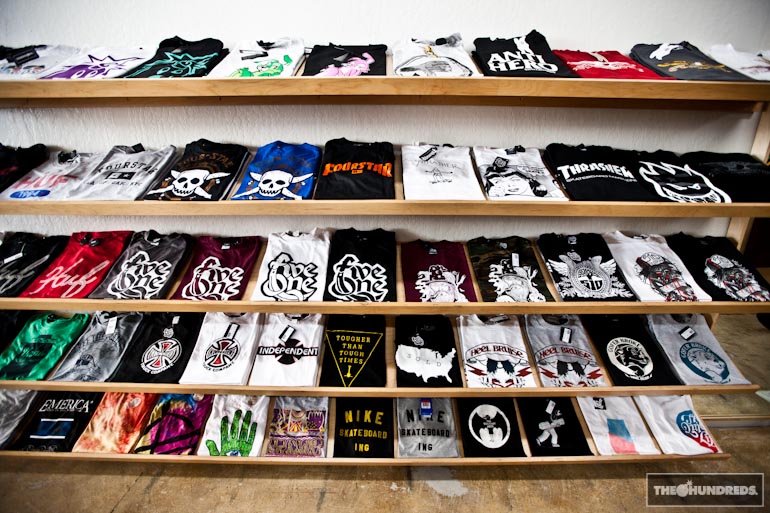 And if you're serious about your shoe game, head directly across the street to Bows and Arrows.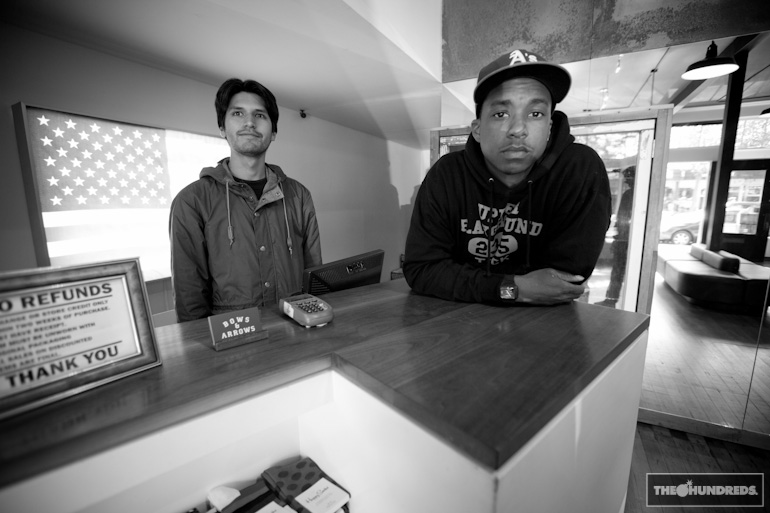 A sophisticated footwear boutique stocking the finest from Nike, New Balance, Vans, Pointer, Converse, and more.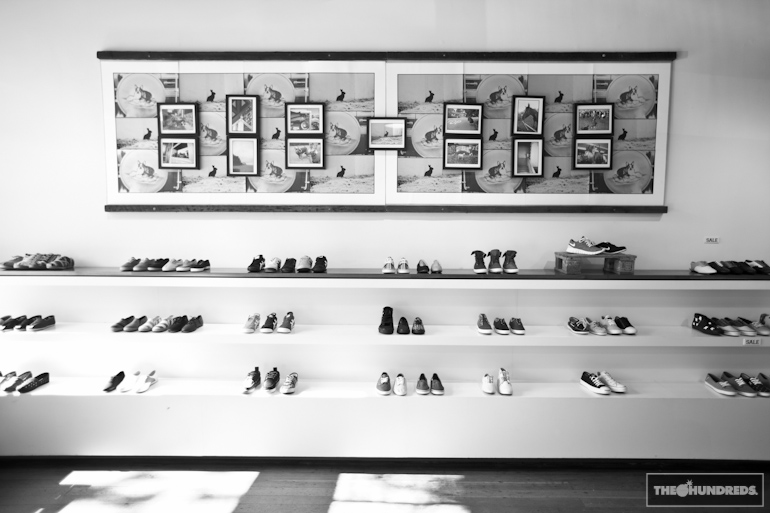 Next door was an Upper Playground store but unfortunately I couldn't cover it for you guys because the shop staff didn't want the free publicity. (Sorry Matt, I'll get you next time!)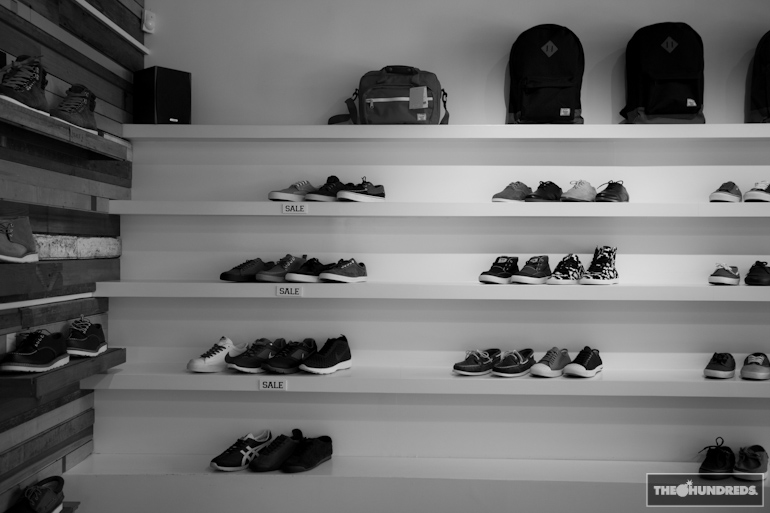 Stumbled into Amy's shop here, James Rowland. Vintage goods, thoughtfully curated, with a deep online presence as well. Please check it out and SUPPORT ALL INDEPENDENT RETAILERS in Berkeley, and in your neighborhood.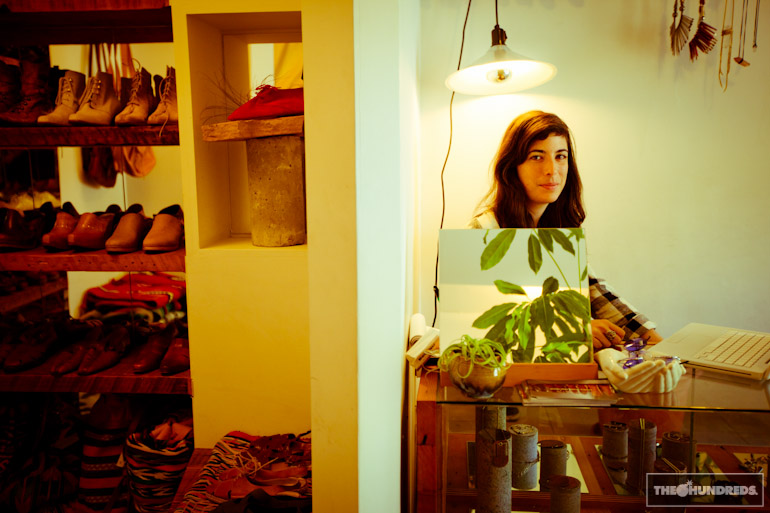 by bobbyhundreds