Looks like everybody's in the middle of a college entrance exam, but what you're looking at is our International Sales Meeting for our Spring 2011 and Summer 2011 ranges of The Hundreds apparel, accessories, and footwear.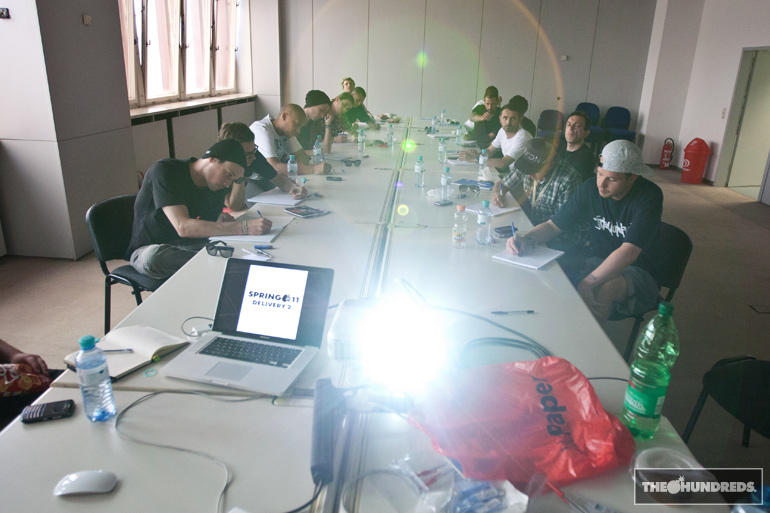 Here in this room are our distributors and reps for countries ranging from the Netherlands to France to Spain. They all represent The Hundreds to their individual territories. B.Mo here is running the meeting and educating everyone on what The Hundreds has in store for next year, which then gets trickled down to their respective accounts worldwide.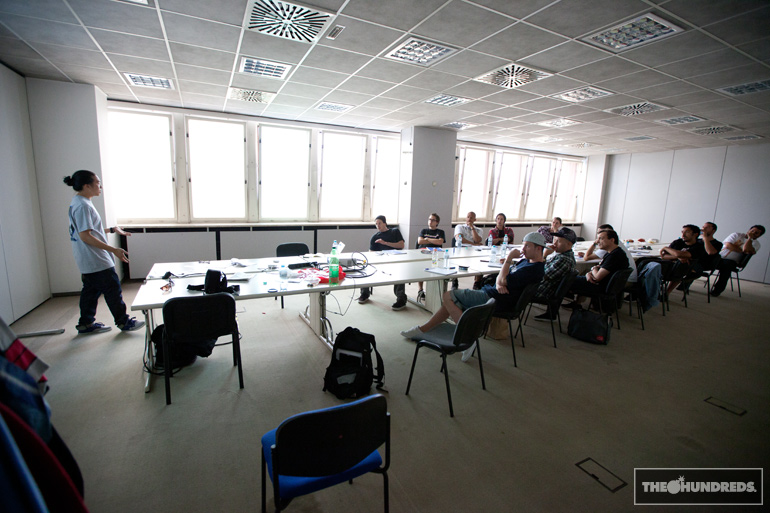 We have to expedite the meeting because tonight's a big night. Germany is playing Spain in the World Cup Semi-Finals and the game starts soon. (counterclockwise from the right) Ben, Scotty iLL, Timothy (our Finnish representation), B.Mo in the corner, and Einar (our Swedish representation) pile into the taxi and head back down to the Torstrasse where we were yesterday.
Oh by the way, about 9 out of 10 streetwear-minded fellows in Europe are currently on the rolled-up shorts look. KEEP THAT IN MIND TREND PIRATES!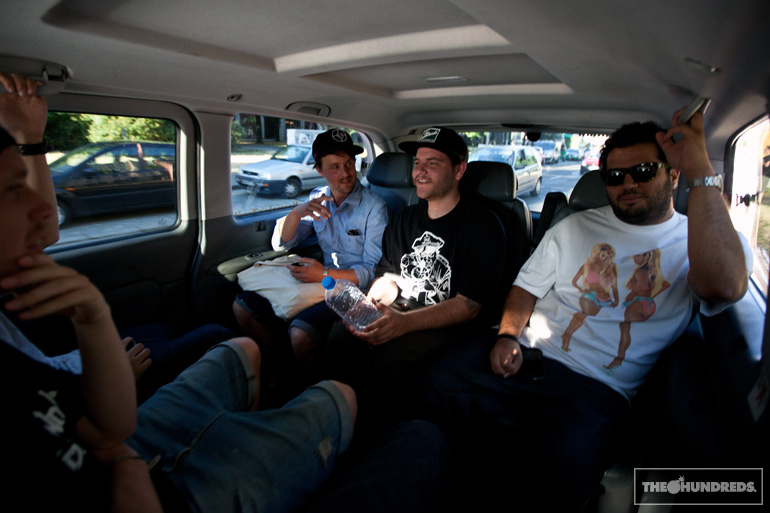 World Cup Fever is bigger than Bieber Fever everywhere outside of the States. And since we're on Germany's home turf, there are German flags and colors flying high everywhere.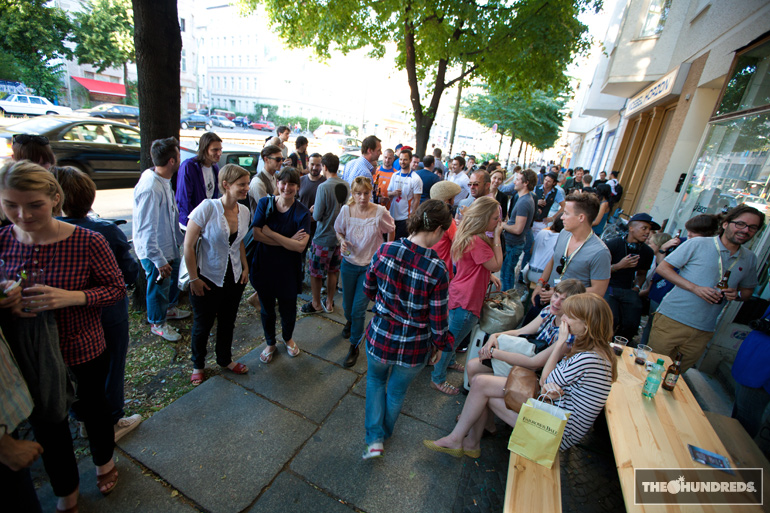 All the beer gardens are crowded with football fans, eager to see their country advance to the Finals.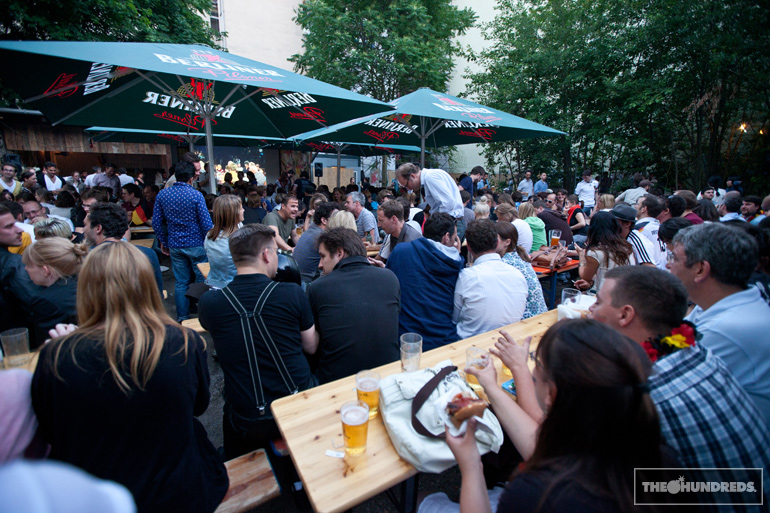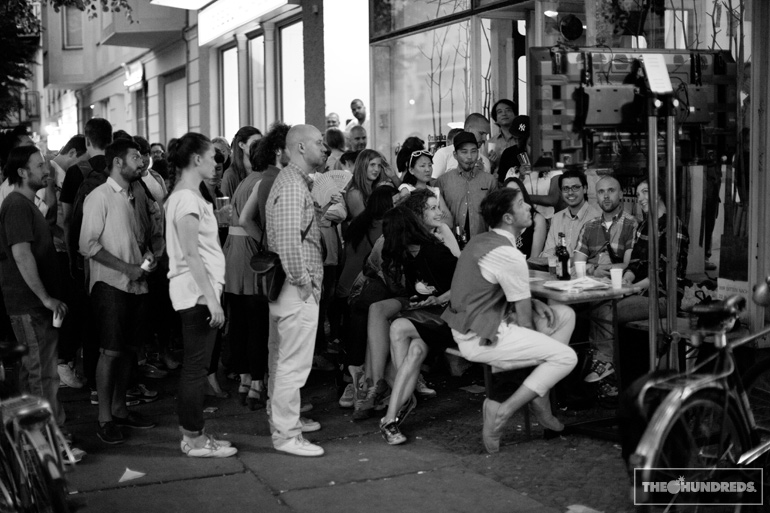 We watched the game here with friends on the sidewalk in front of Soto.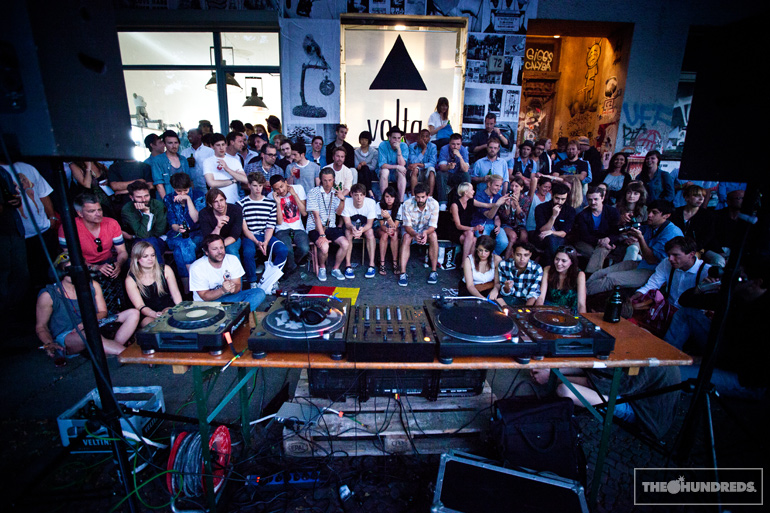 But as the game progressed, things looked bleak for the Germans…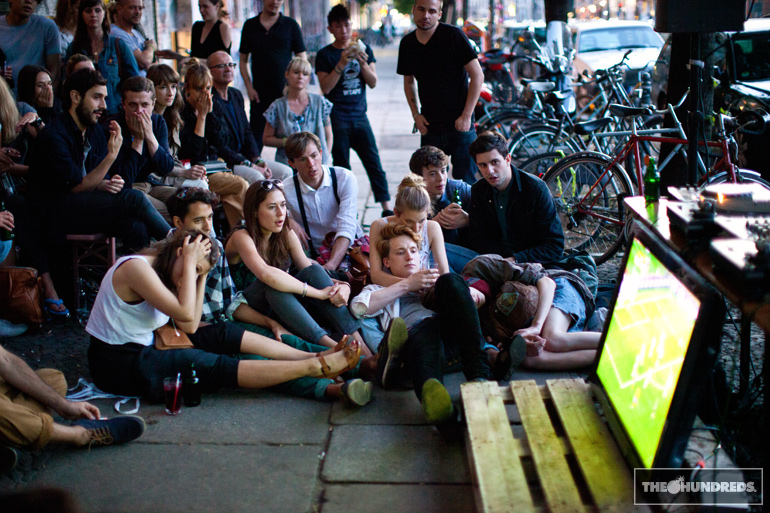 Even a surprise cameo by Louie Vito and Dingo fresh off the tourbus couldn't turn the mood around.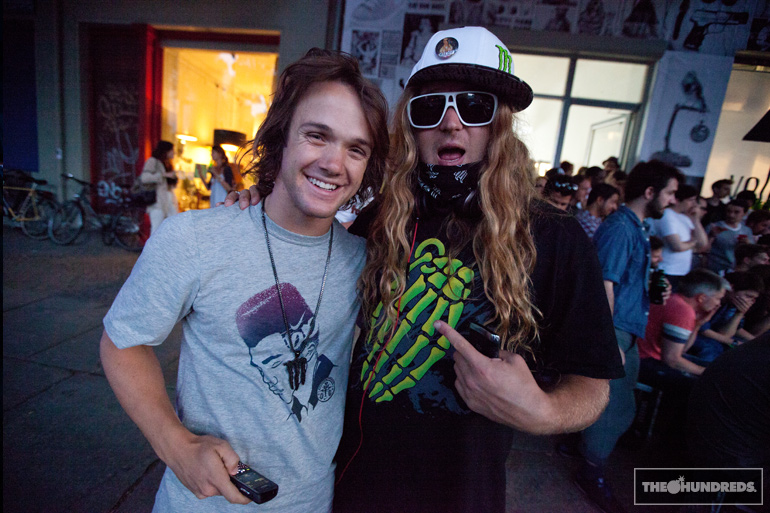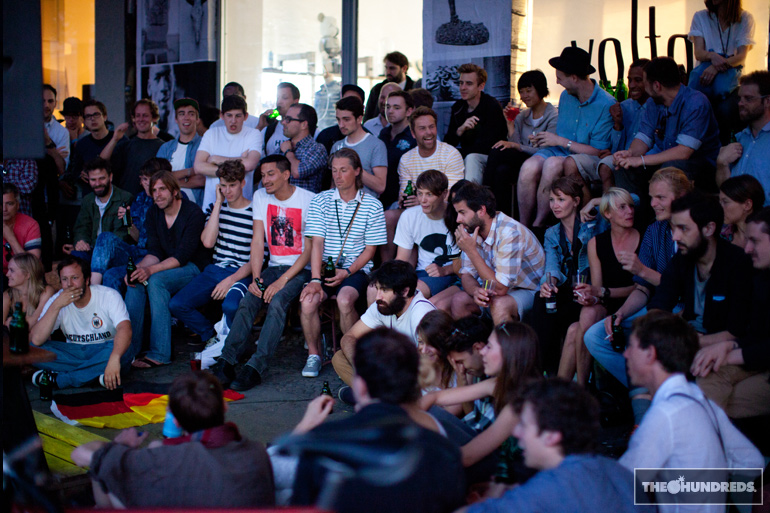 And then it was final. Spain : 1. Germany : 0.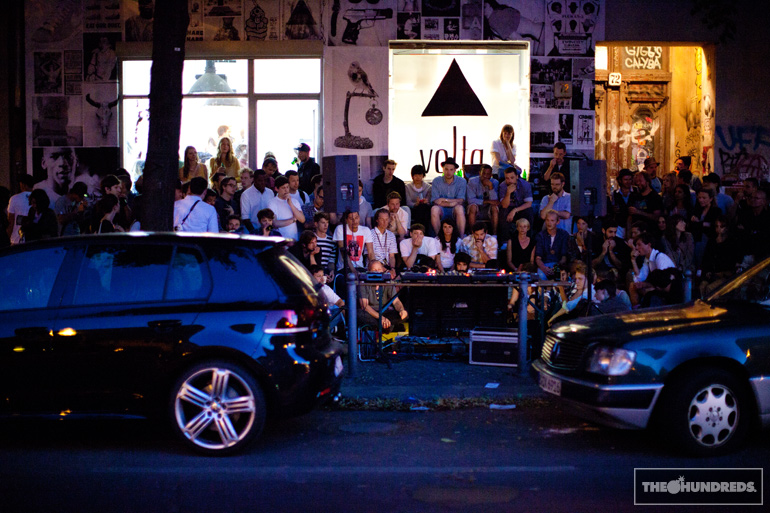 But the Germans were good sports about it, just stoked enough to have made it to the Semi-Finals. Quite a feat in itself. Music started bumping, beers started colliding, and it was time to commemorate the night.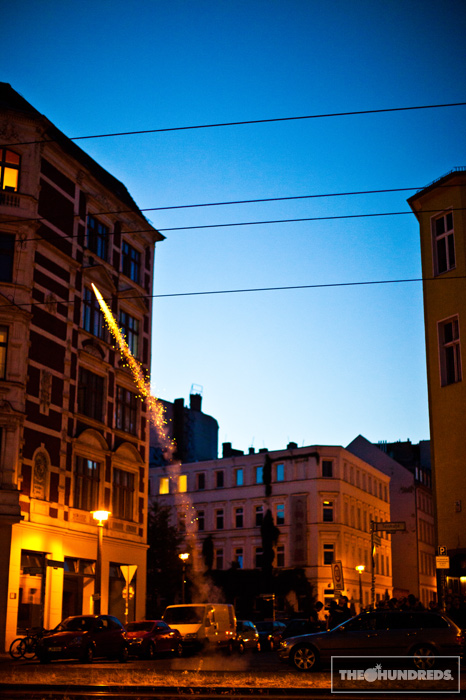 And back deeper in Mitte, at a local Spanish restaurant, all the Spaniards in town gathered to watch the game and celebrate Spain's victory. So here's the other side of the coin.
Too bad, as far as sports goes, there's nothing that generates this type of electricity back home. World : 1. America : 0.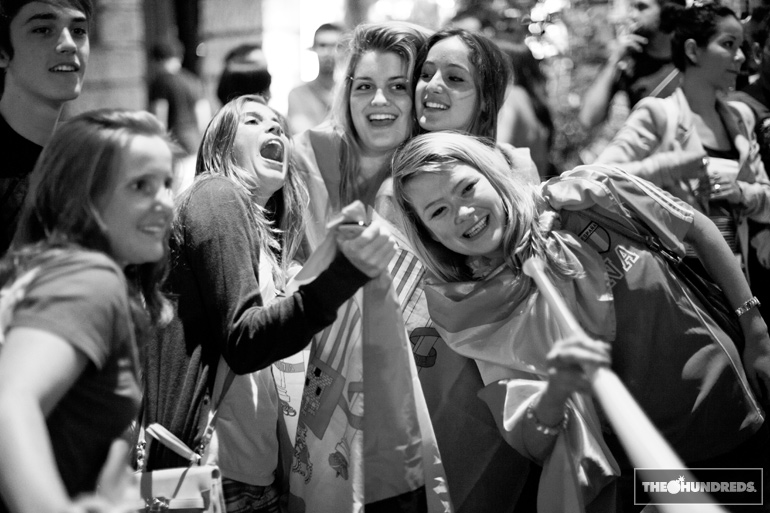 by bobbyhundreds