So hey, remember that whole bit about my photo exhibition, STRIKING ALMONDS, taking place here at the Bright Tradeshow in Berlin?
Yeah. No.
Thanks to FedUp FedEx, that show has been pulled from existence. We got into Berlin earlier this week to find out that FedEx in Germany had run into an issue with a broken scanner, meaning all packages were delayed at least 10 days. Long story short, this week was nothing more than a series of setbacks and frustrated midnight phone calls trying to sort out the mess. The photos are still lost in a sea of thousands of backed-up parcels somewhere outside of Colon, along with many of the sample sets and lines that other brands here at the show were supposed to showcase. So don't ever use FedEx. Not only did they ruin my life this week, but they have a stupid logo, no matter how many design professors tell you that it's ingenious for the "hidden arrow." Zzzzz
Anyways, the show must go on, so I'm gonna figure out another way to get this show up somewhere in the world soon.
In the meantime, here's a recap of Day 1 at Bright Tradeshow, the ultimate skate & street tradeshow in Europe. This year they held the show inside of an old social hall in what used to be East Germany. The building has been virtually abandoned since, so it's kinda eerie to walk around and see the structure frozen in time. There's an old theater where they used to screen propaganda films and concealed phone booths to place secret phone calls. Craze.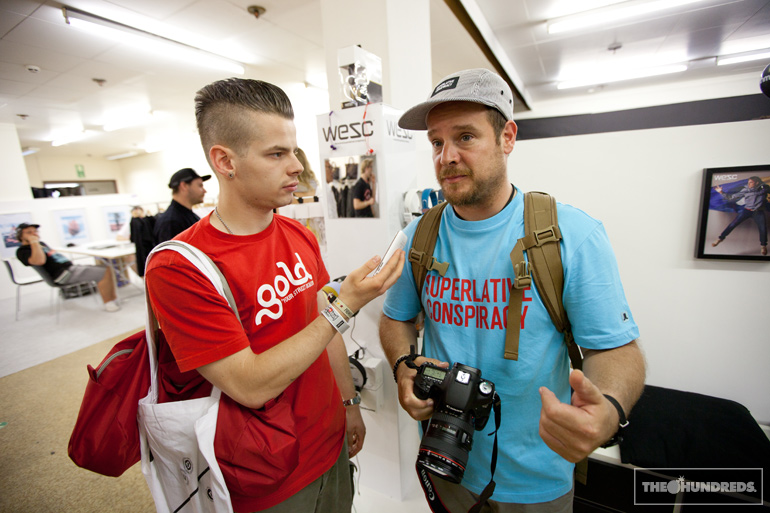 Aylin (A-Game) represents The Hundreds to all of Germany. She's been with us forever, if you've been following us over the years, I'm sure she looks familiar.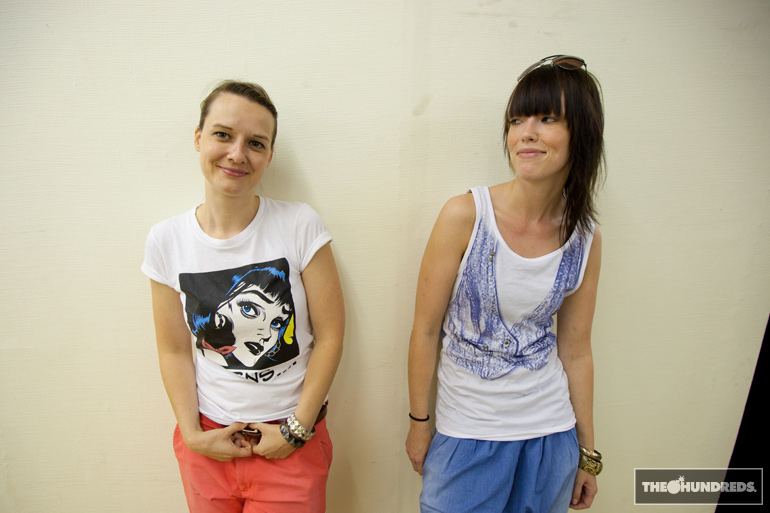 Speaking of being with us forever, Aylin introduced us to this guy, who was one of her first accounts that she distributed The Hundreds to in Germany. He was a fan then, been ever since.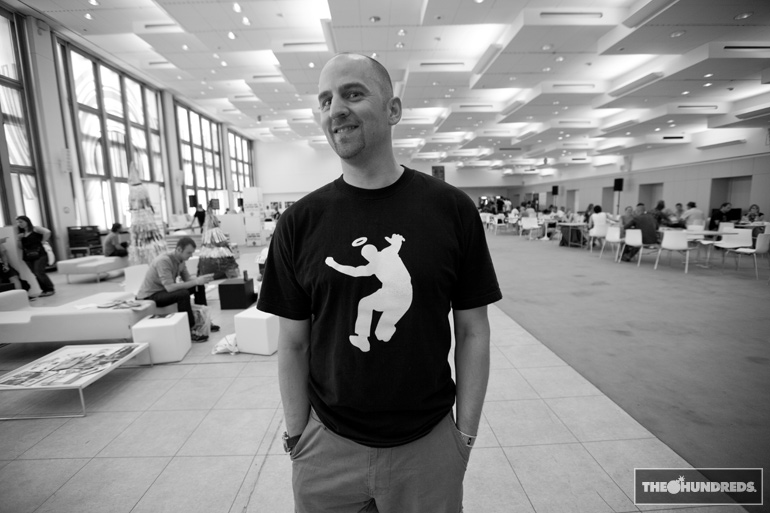 These are the guys behind a British streetwear blog called The Daily Street, inside of our booth at Bright.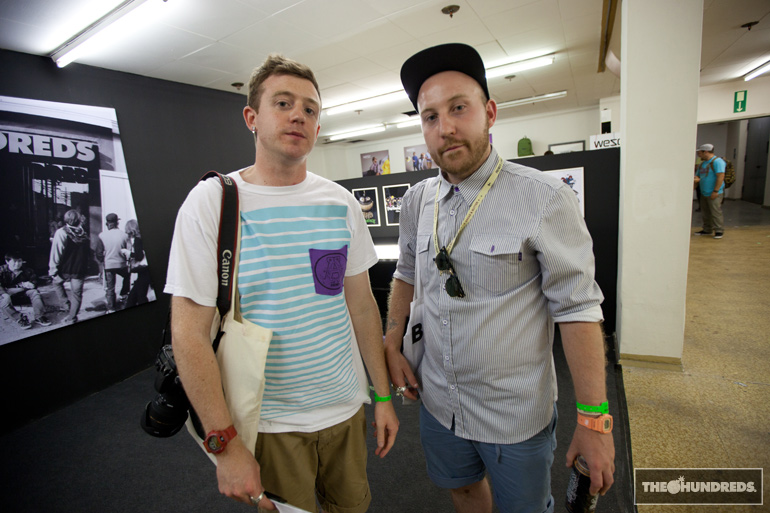 Yeah man. Eli Reed rides for CONS.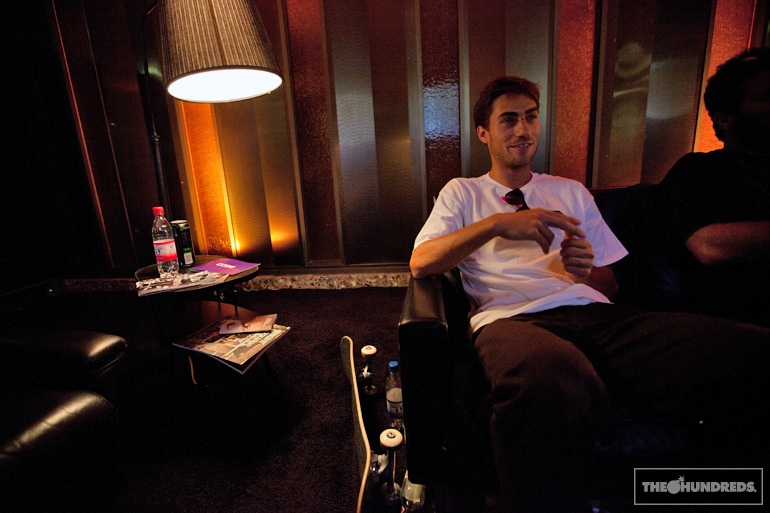 Charlotte HATES having her photo taken. Can you tell?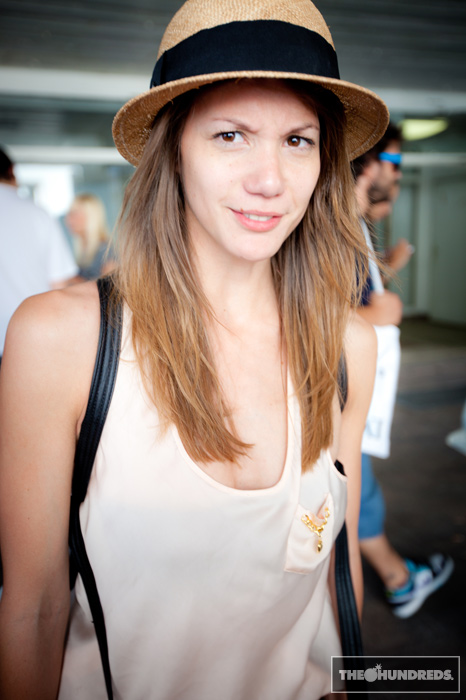 One of our German riders. Rad kid.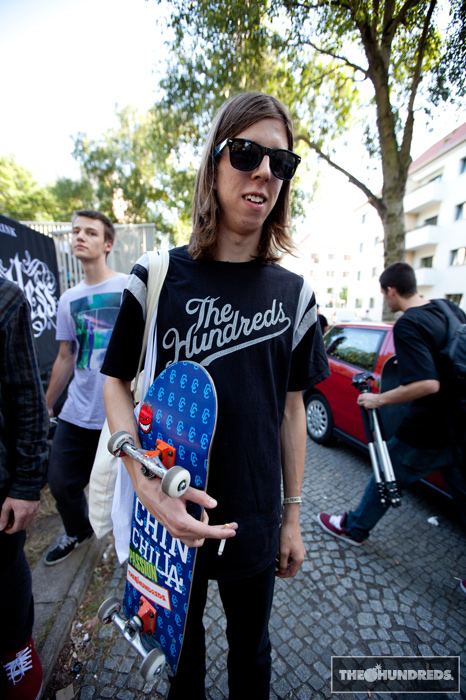 Bianca (Nike)! It's been 4 years since we've seen each other, but feels like not a day has passed.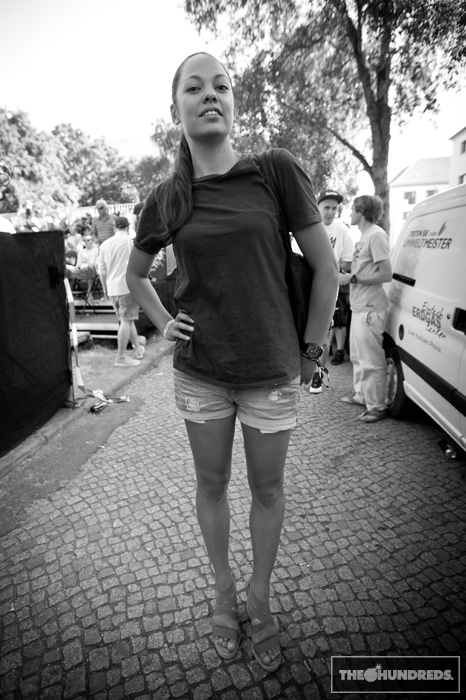 Bright is dedicated to skateboarding. Such a cool tradeshow, everyone's milling around with skateboards, pros everywhere, all the players and major brands are exhibiting. They also had a massive demo in the backyard.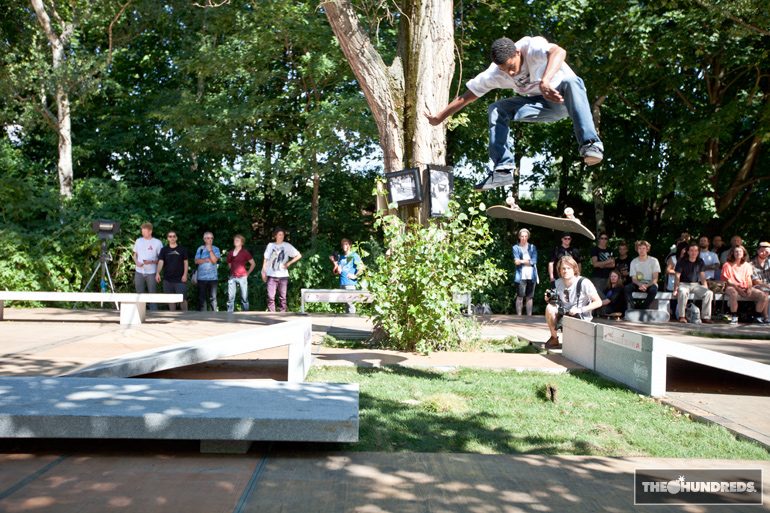 Which soon ended up in the hands of the Nike Skateboarding team. P-Rod gets in on the action: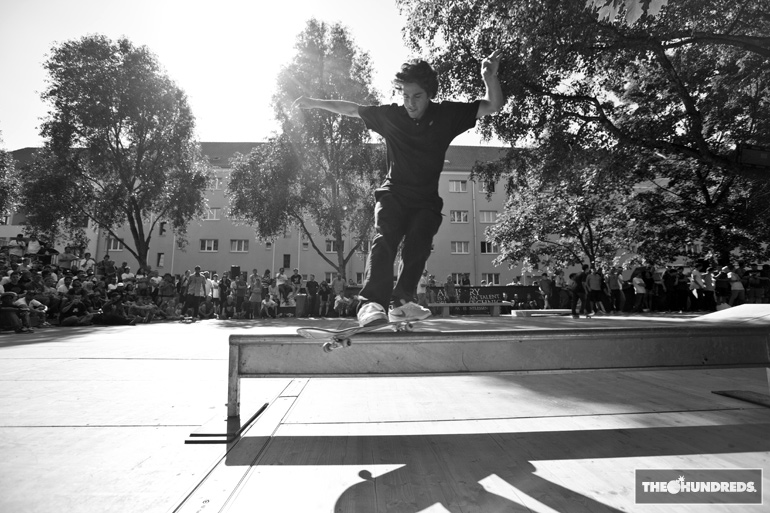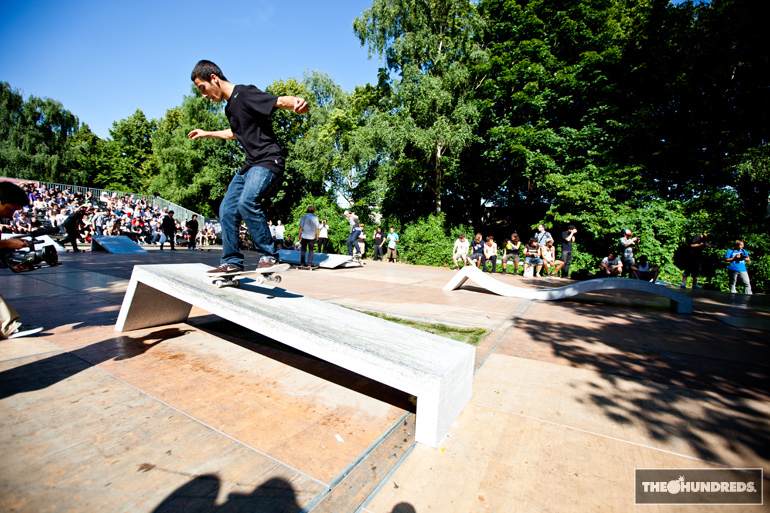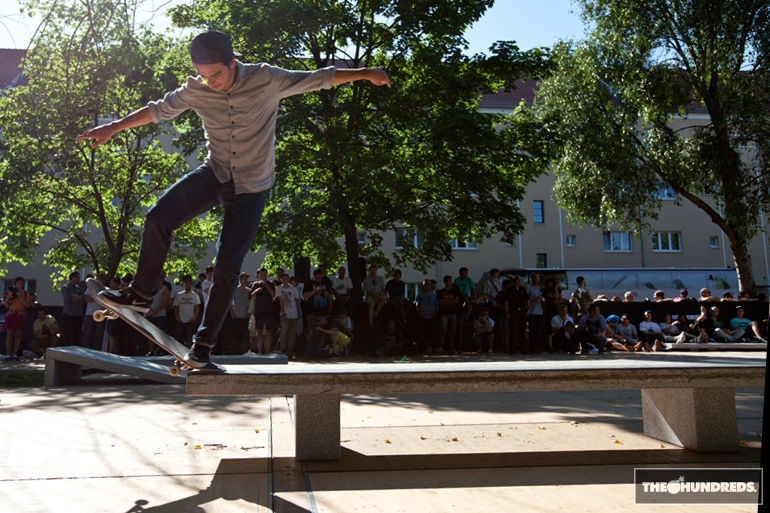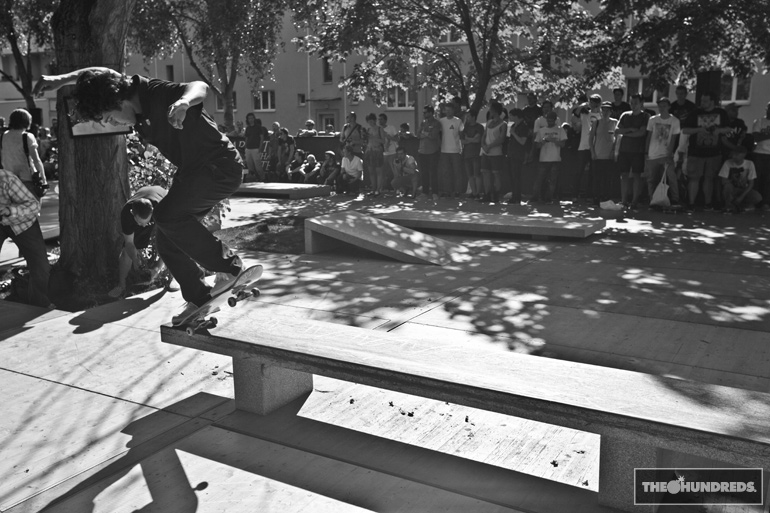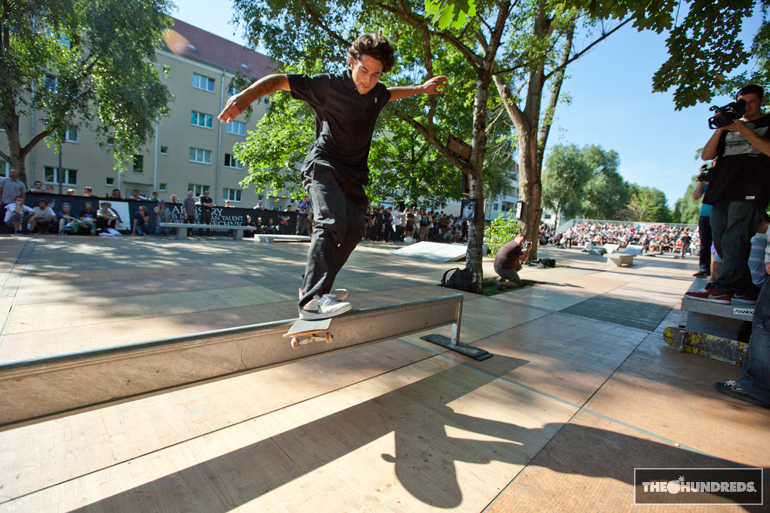 by bobbyhundreds