Here's a shot from the plane over Zurich, Switzerland. Too bad we were only here for an hour en route to Berlin, Germany. I love their cheese and chocolate.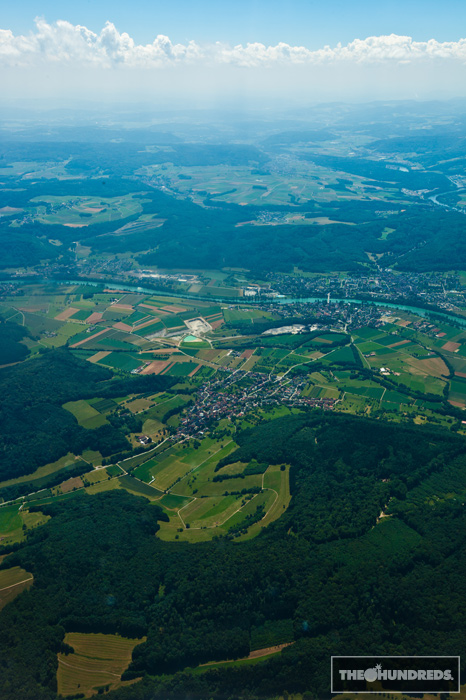 I was just complaining to Ben about why New York gets "Empire State of Mind" but the West Coast gets "California Gurls?" But then he reminded me that we have Pac and Dre's "California Love." Good point.
This guy is not Ben. He's our cabbie from the Berlin airport. Right when we hopped in, he turned around and asked if we wanted some music. First song? "California Love." I don't believe in fate, but I believe the spirt of Tupac was with us in that car.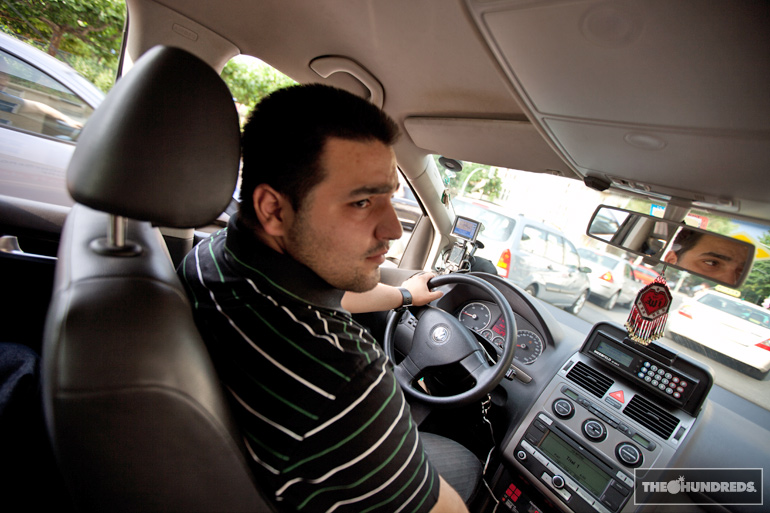 It's been 4 years since Ben and I have been here in Berlin, Germany. I think you can still search through our archives around this same time in 2006 to see what we got into back then. It's still a beautiful city, and the people are awesome. Great flowers also.

We're here in Mitte, this is pretty much the heart of Berlin. Look how old these buildings are and the character that's aged onto the walls.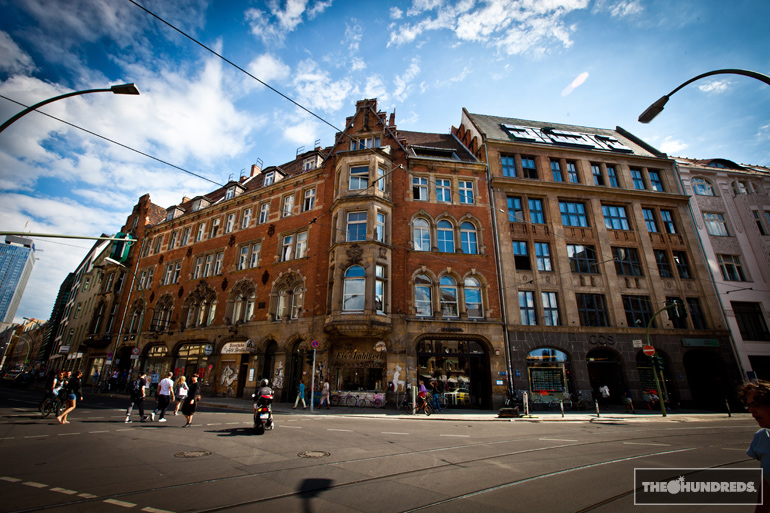 We stopped by Crooks & Castles' pop-up shop where the old 95 Gallery used to be, behind what used to be Nort.
Speaking of what used to be, see those holes off to the right corner of the building? You guessed it, bulletholes from World War II. You see this kinda thing all over the city, there is so much history imbued in the streets, not to mention all the tales of East/West Germany.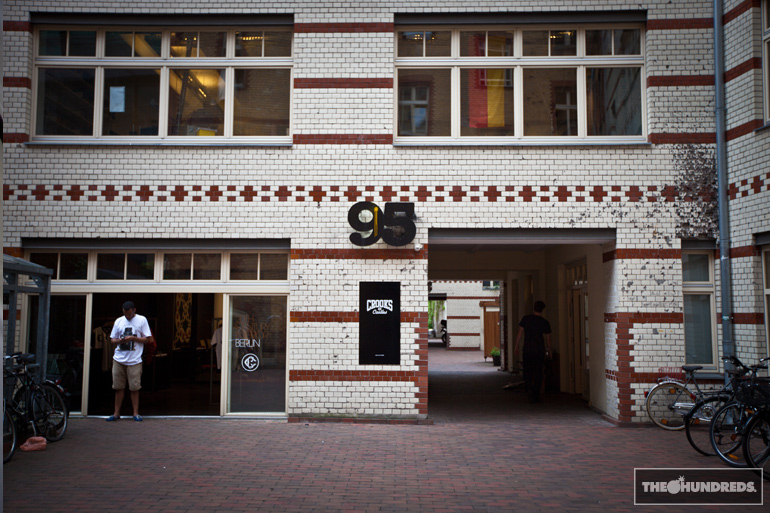 There's Nacho in the showroom.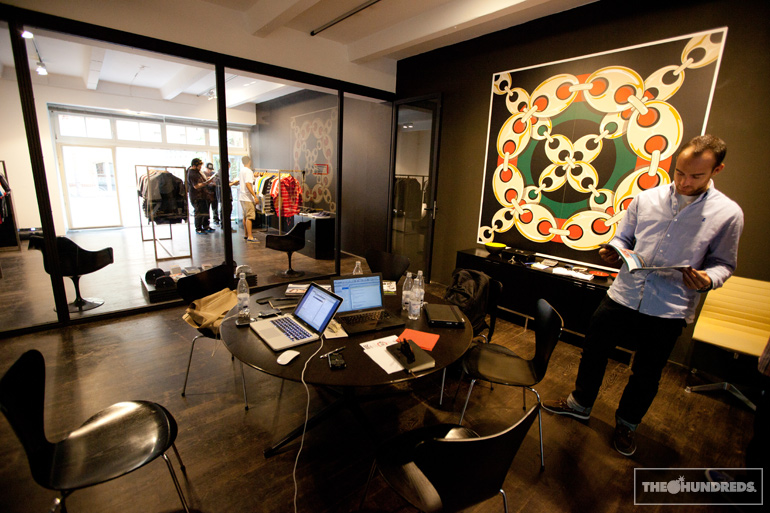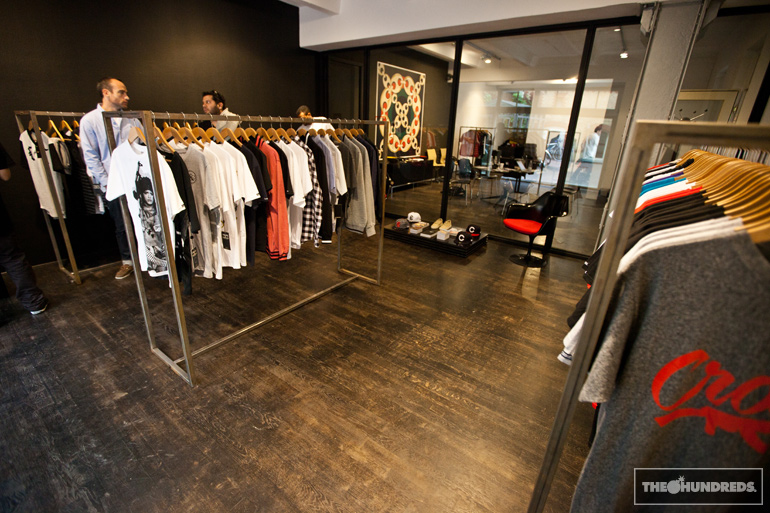 Look up against some of the walls and you can see how bullets riddled the bricks and have left a lasting scar on Germany.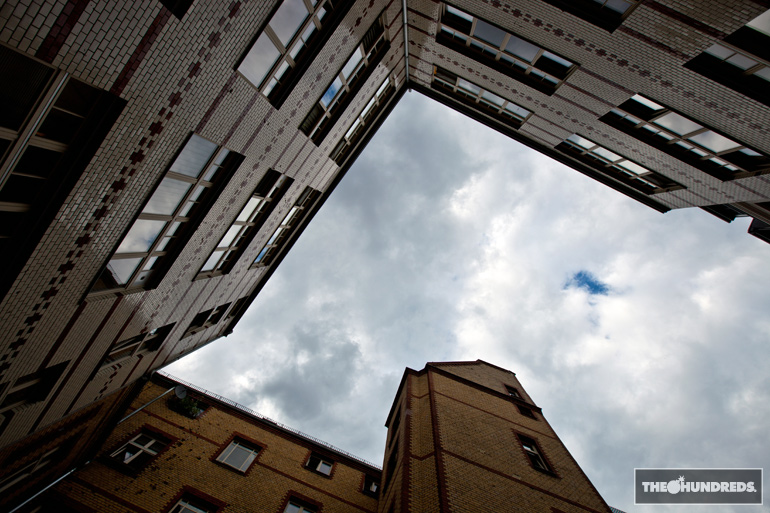 Just thought this was a cool looking market. "Hey Honey, I'm just gonna run down to AUSSERHAUSVERKAUF for some milk. Be right back."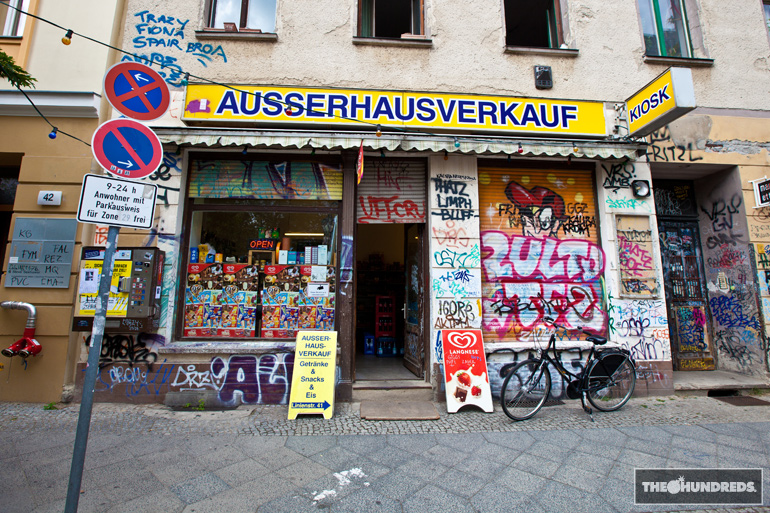 Plenty more from Berlin, Germany throughout this week.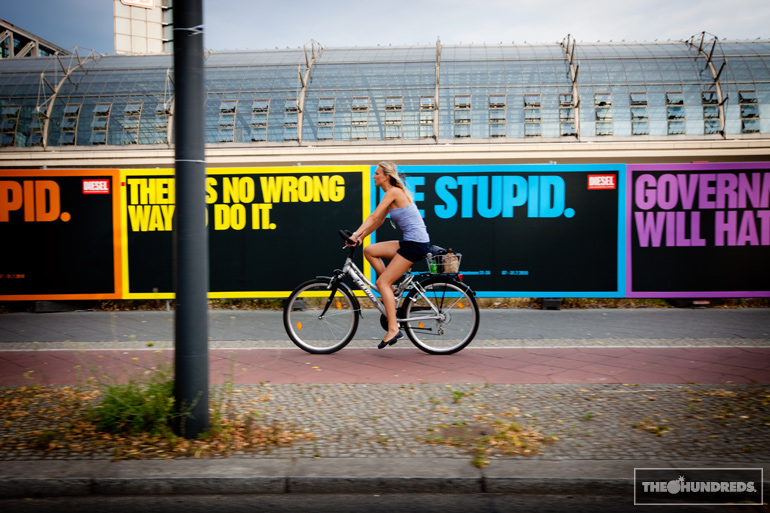 by bobbyhundreds