Over the years, along with us, you've watched the historic Fairfax District expand from a pocketful of Jewish delis to a virtual mecca for young men's streetwear. This weekend, the newest, and one of the most anticipated, chapters in the Fairfax timeline was unveiled… After keeping the Bay Area in a fitted-cap headlock over the past half-decade, street/skate juggernaut Huf crash-landed at the foot of the block.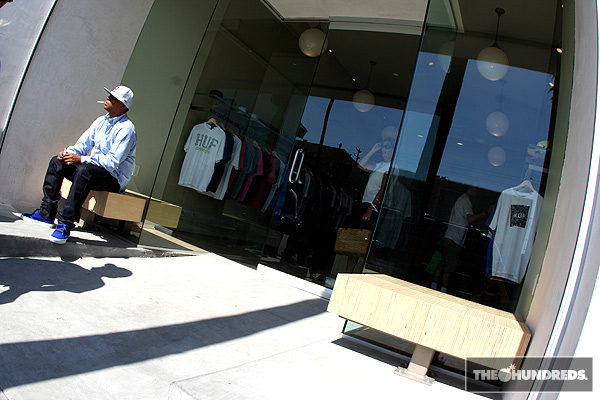 This, the 5th Huf location, is an inviting retail experience, flooded with natural light and open space. Solely stocking products listed under his own label (in contrast to the SF stores), Keith Hufnagel's LA shop is a potent brand capsule, exhibiting signature t-shirts to denim, wovens to baseball caps. In tune with the Huf brand, the decor is creative and sensible, streamlined with plywood as an homage to where it all started : the skateboard.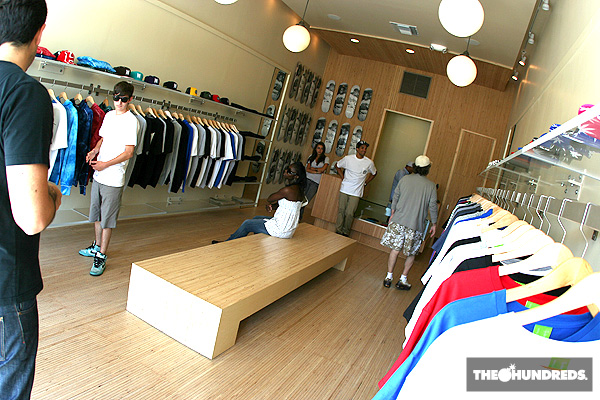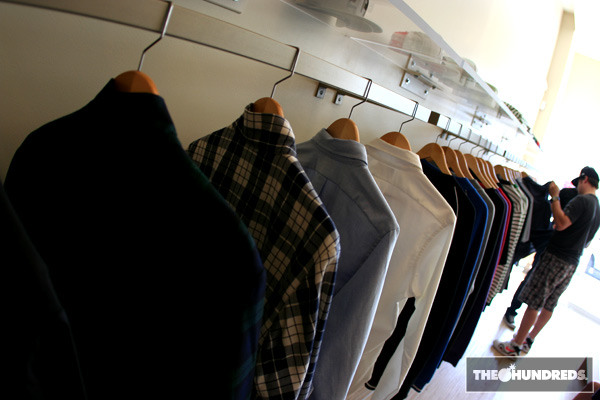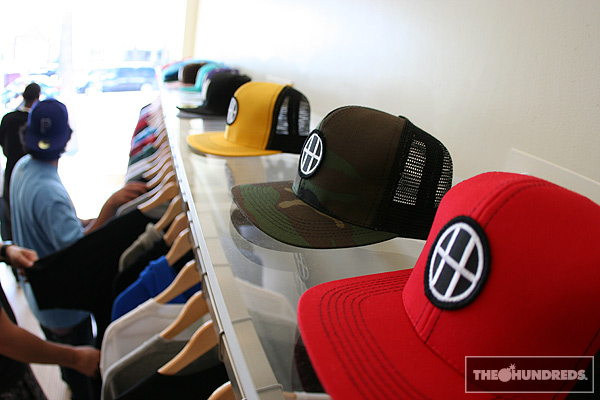 Congratulations are in order. Keith Hufnagel, Mega, and Nao.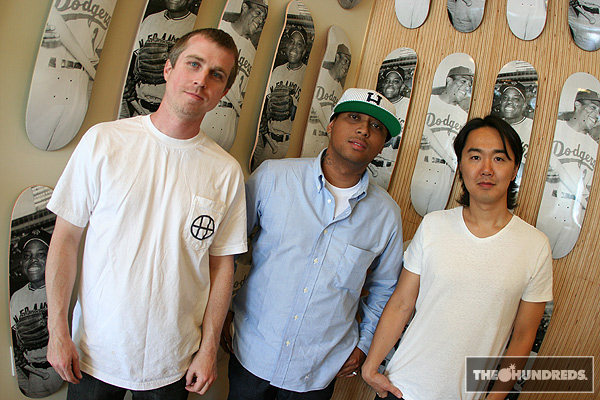 I'm especially drawn to the concise right-angles repeated throughout the buildout. Cubist, blocky, and punchy.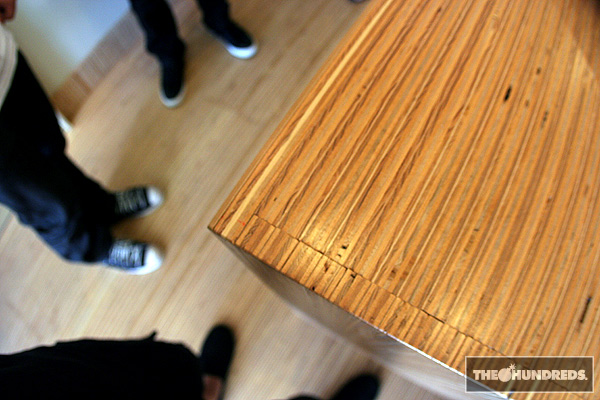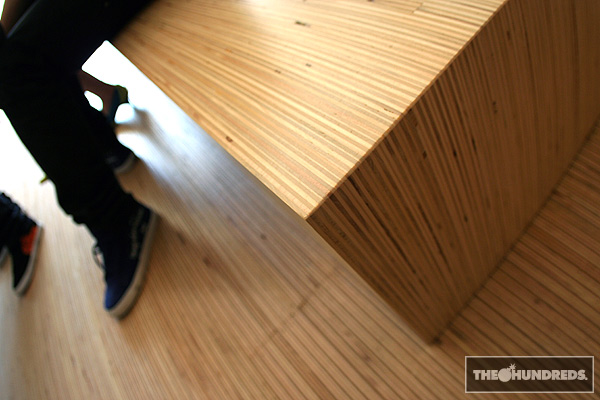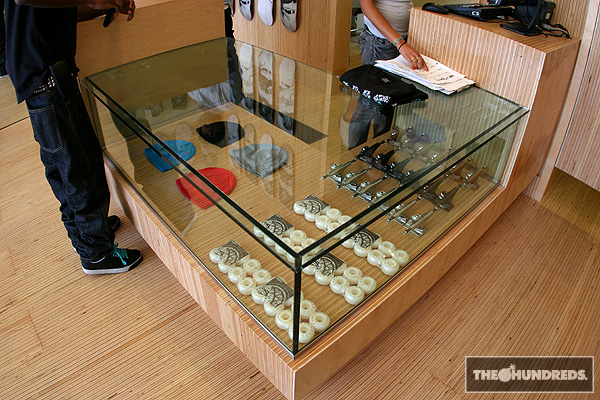 410 N. Fairfax Ave. A few doors down from Reserve. You know where it is.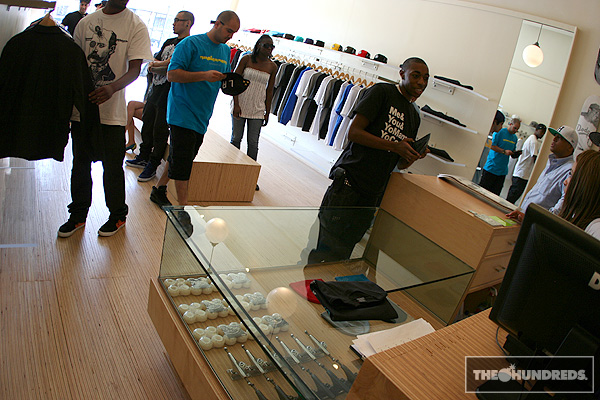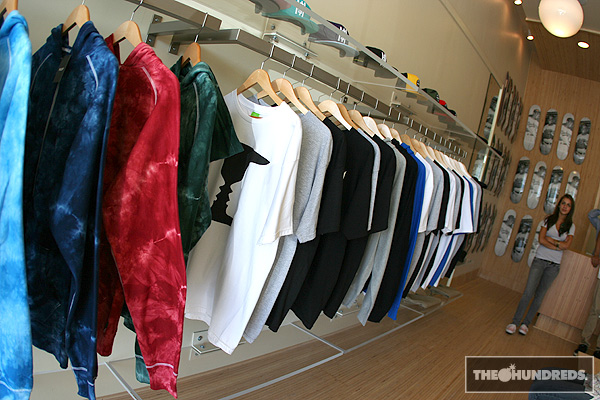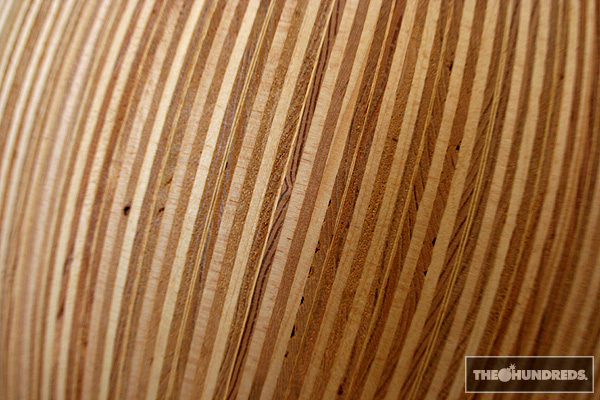 by bobbyhundreds