Passion.
Arguably the most critical attribute of any successful endeavor. At the end of the day, it doesn't necessarily come down to skills, money, connections, or status. What's most important is how personally invested you are in your work, how much fun you're having with it, and that insatiable hunger you have to see that project manifest itself.
Jeff brought by a few sets of Hooves Army's "The Beast" sneakers. Hooves Army is the first sneaker brand dedicated to the metalheads (I think), complete with pentagram all-over-print lining and subliminal messages on an AJ1 silhouette. Whether tongue-in-cheek or taken very very seriously, it's clear that the guys behind this project had a riot from horn to horn. To see more, click on The Feed.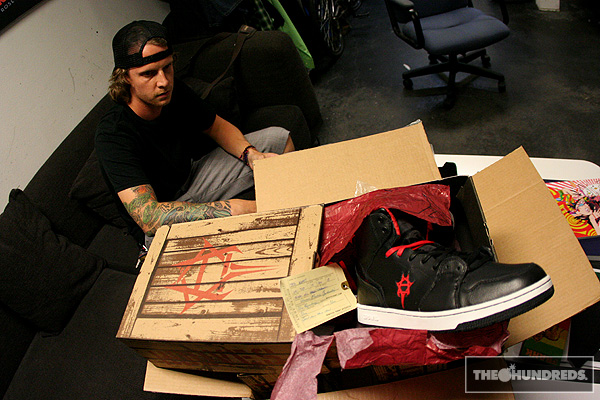 Cash Warren and Chad have been pretty busy lately. Cultivating IBeatYou.com, working on a film with James Gandolfini, and getting this documentary film "Made in America" off the ground. Narrated by Forest Whitaker (Phenomenon, The Great Debaters, GHOST DOG!) and directed by Stacy Peralta (Dogtown and Z-Boys, Riding Giants, POWELL-PERALTA!), the movie weaves its way through the streets of Los Angeles to divulge our city's complex gang history. "Made in America" recently screened to rave reviews at the Sundance Film Festival and will be playing at a special engagement here in L.A. soon. Stay tuned for more info.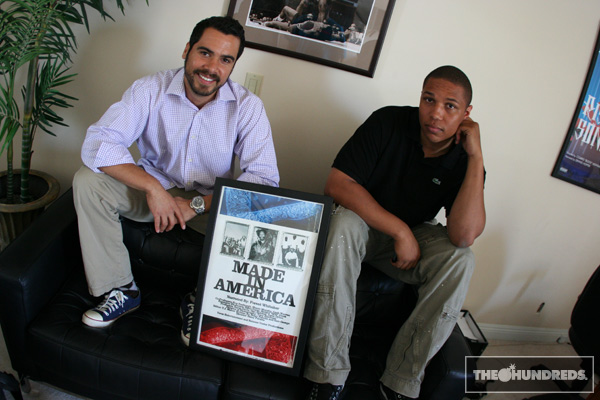 Usugrow has been slaughtering the art scene over the past couple years. The dude is so insanely busy these days, even after stopping all commissioned work for 2008. Not only has he been charging forward with his career, but he's been laboriously growing his waist-length hair and even that burly goat. Says he's never gonna cut it. EVER. Now that takes perseverance.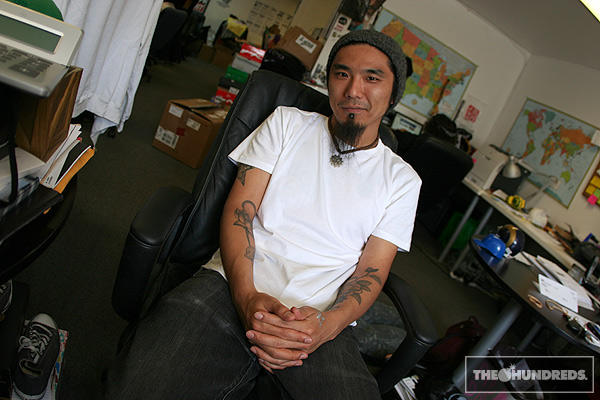 by bobbyhundreds