All the hard work pays off. The city of Los Angeles added another star to its resume this afternoon with the grand opening of 4 (count 'em, FOUR) consecutive stores on 6th St.
In an unprecedented move, Mr. Cartoon, Estevan Oriol, and Upper Playground have collaborated on a tour de force of clothing boutiques, art galleries, showcases, and of course, a tattoo studio to button-up the busy downtown intersection.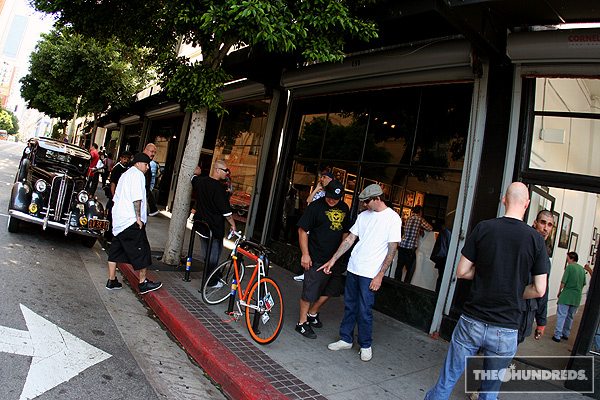 The first space is a revolving showcase that currently displays customized motorcycles by Roland Sands. In the rear of the gallery, Tony Ward's apparel line Six in the Face is being shown.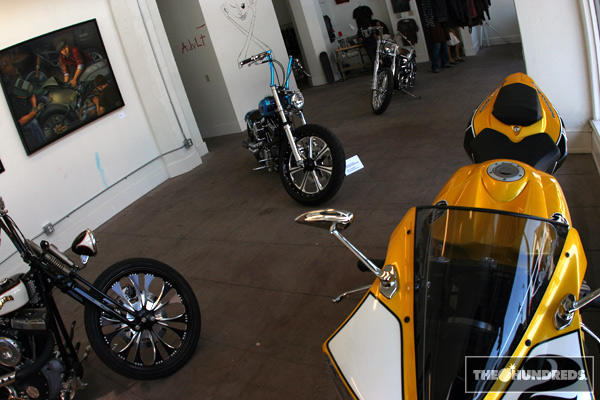 The next room belongs to the extensive portfolio of photographer Estevan Oriol. Crowned with a movie screen channeling a tirade of music videos, the black-and-white box is adorned with Estevan's most recognizable photographs, both on the walls and on t-shirts.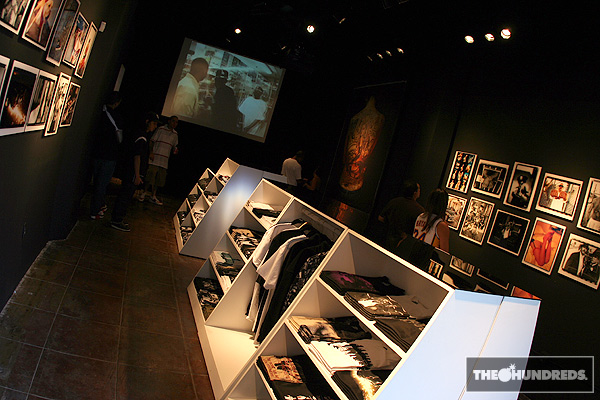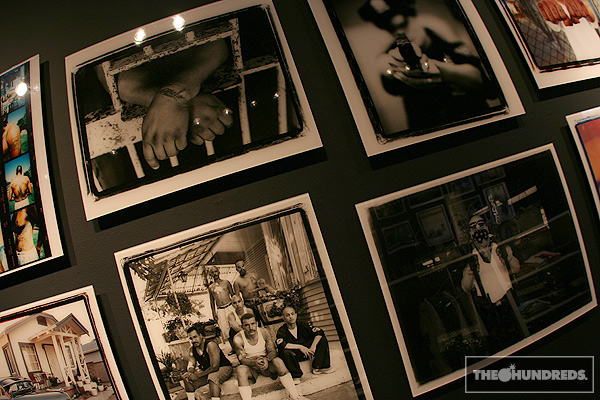 Mr. Cartoon is next door. A sharp contrast to Estevan's stark rawness, Toons has tricked out the corners in this space. More or less a sanctuary for all his shiny toys, it's a candy-customized world in here, an homage to legitimate Angeleno Latin culture with a Cartooned twist.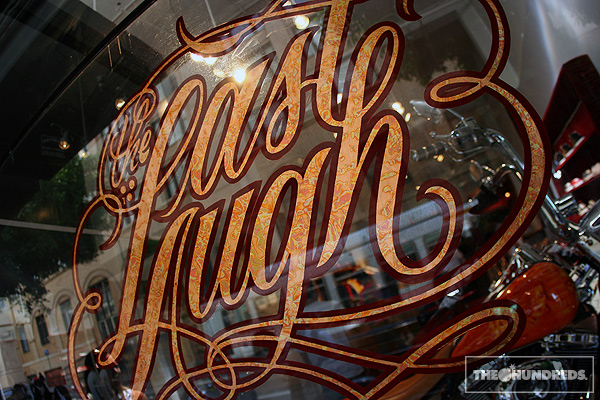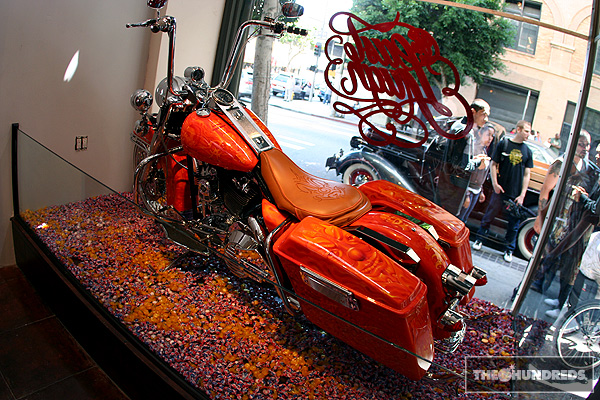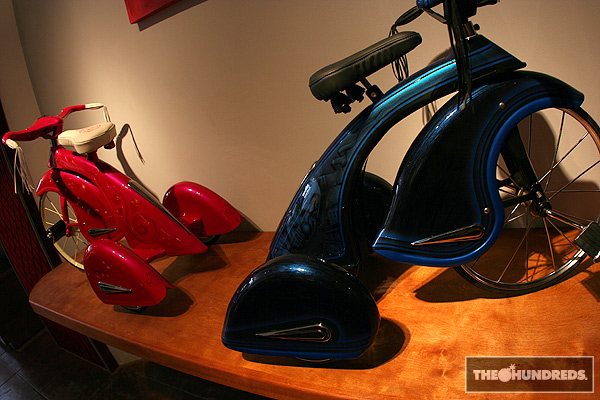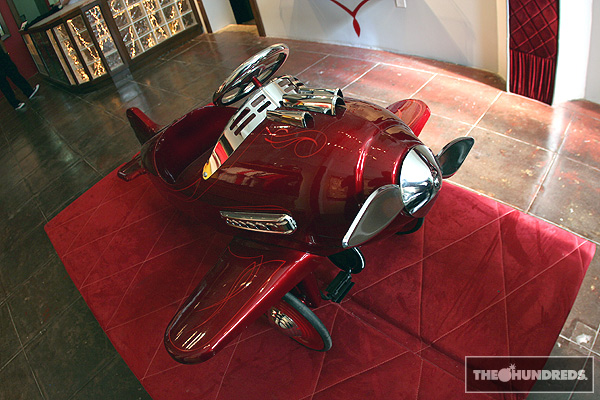 My favorite part is this checkout booth. From the vintage sodapop-shop register, to the tiling, to the glass cubes. Thoughtful, consistent, relevant.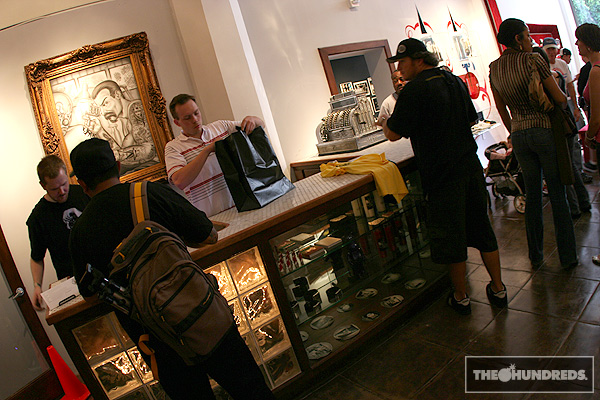 Last but not least, Upper Playground has migrated from SF with their newest store here in LA. Solid buildout, wood furnishings, and the 1000% Sam Flores character is the cherry on top.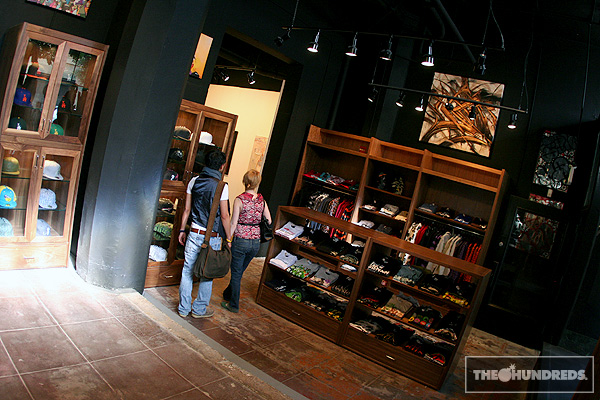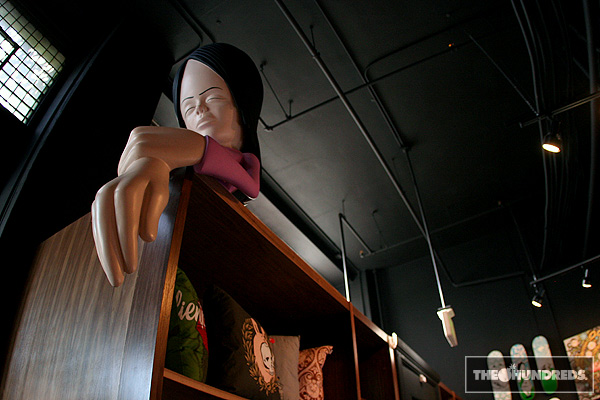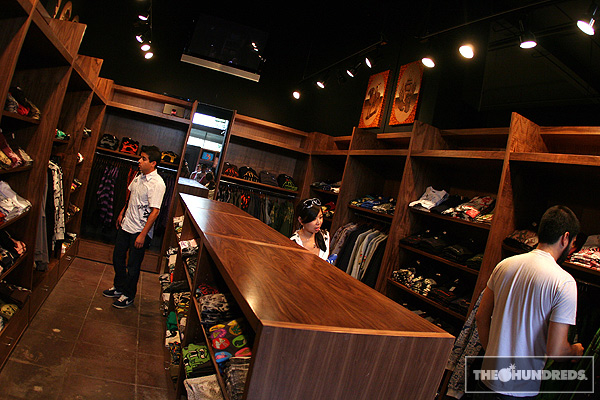 It wouldn't be Upper Playground without the art gallery, so of course they brought in the big boys for this one. Currently featuring the diverse work of artists like Usugrow (pictured), David Choe, Ron English, Slick, and a cavalcade of all-stars.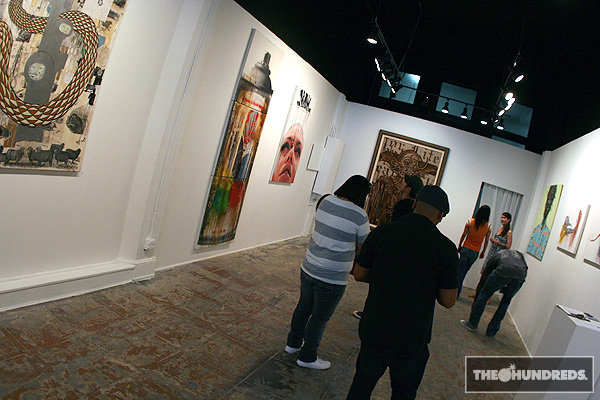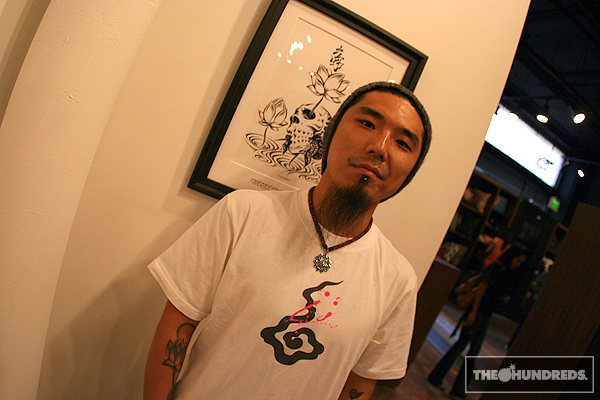 I don't get impressed by much these days, but I was genuinely starstruck upon seeing Jose Lopez (Lowrider Tattoo) in the house. One of my most revered tattoo artists out there.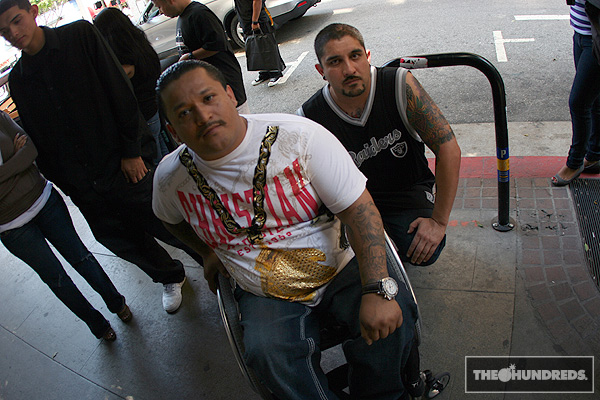 Jae and his beautiful family, enjoying a just-as-beautiful Cali weekend.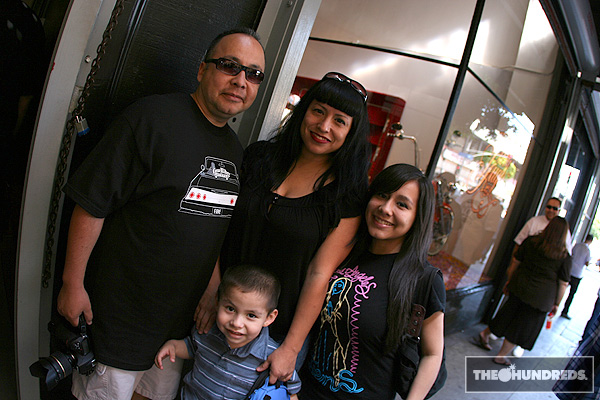 And I thought our block was crazy. This homeless dude was storming up and down the corner all afternoon, threatening pedestrians with physical violence and expletives. Then this wacked-out lady pulled her SUV up and started condemning everyone on the street for celebrating capitalism instead of concentrating on more valuable endeavors. It was the perfect storm as the 2 nutjobs came to a head, battling it out for the Neighborhood Lunatic award. Angry Man won.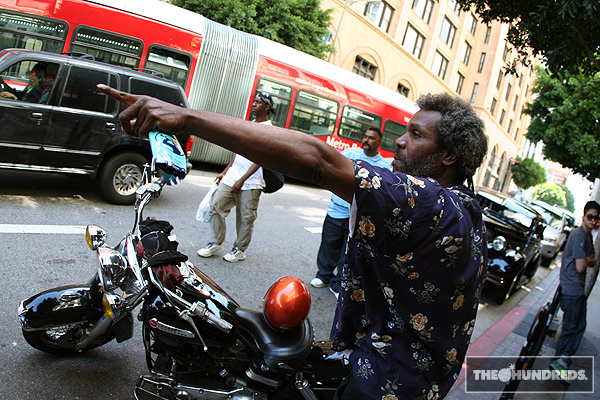 The car culture is integral to L.A.'s history. When half of your day is spent on the road, you better come correct. Corey Miller (Six Feet Under / L.A. Ink) does it right.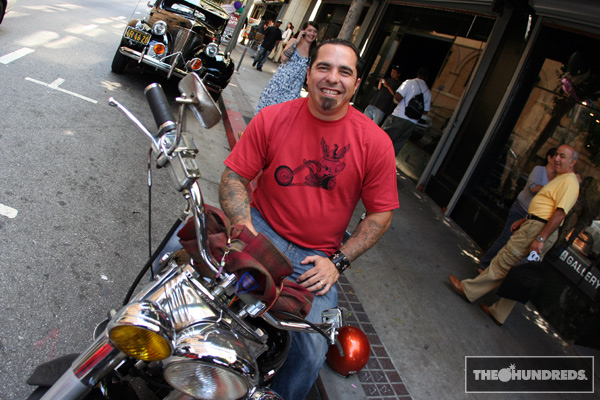 Estevan, in front of Toons' new truck. Apparently, only a handful of these exist in restored condition. I'm a fan.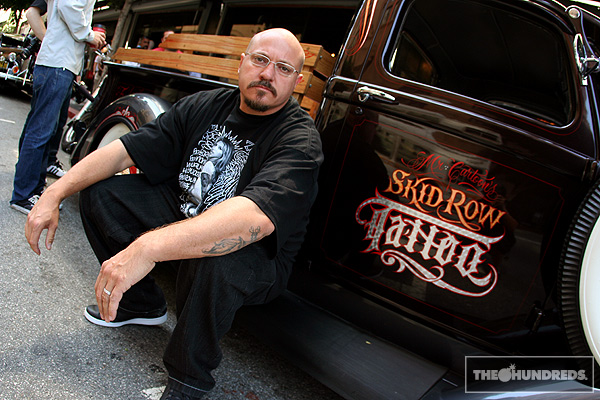 But then again, Estevan ain't doing so bad for himself either.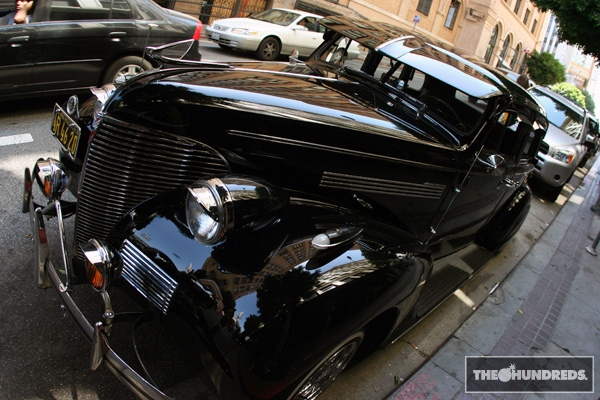 The block is definitely hot.
125 E. 6th St. in L.A. Between Main and Los Angeles St.
by bobbyhundreds