I didn't really know what I was getting myself into tonight. Angelique invited me to come out to the VIP reception forTHREE APPLES : CELEBRATING 35 YEARS OF HELLO KITTY at Royal/T in Culver City. I just figured it was a Hello Kitty art show. I'm not a Hello Kitty head, but I do appreciate what the brand entails, it's influence on Japanese and American culture, and the genius of it all. If anything, perhaps some interesting blog material for you guys.
But when Benjie and I pulled up and saw the red carpet, with the hungry paparazzi, and hysterical Hello Kitty fans swarming outside.. I fast realized that I was in way over my head.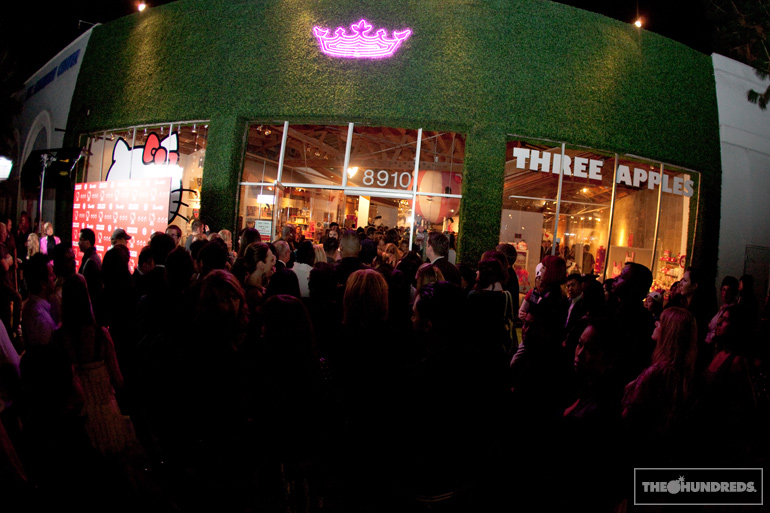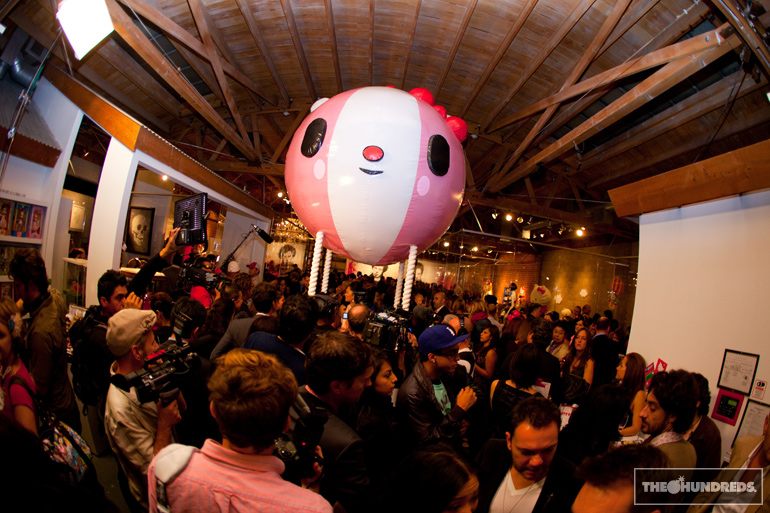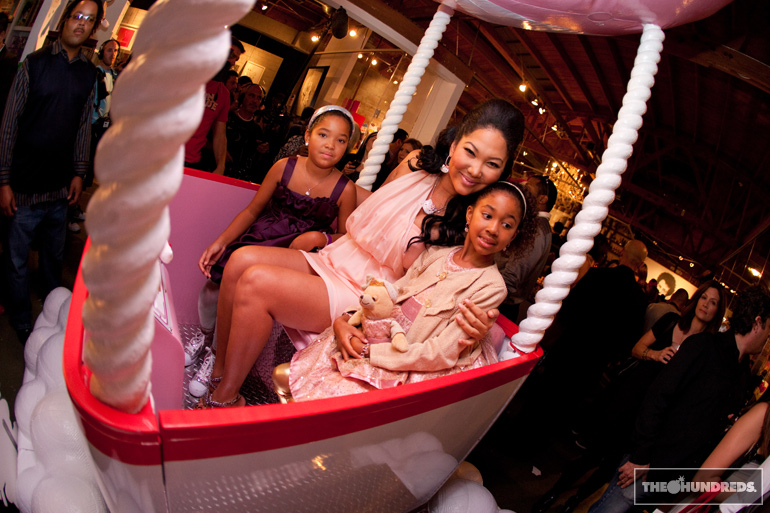 Vance and Jamie (Japan LA) organized the art for this event. All Hello Kitty EVERYTHING. Lots of awesome artists like Gary Baseman, Tara McPherson, Ron English, Bigfoot, I think something like 80 of the world's finest got down. Really great job, guys.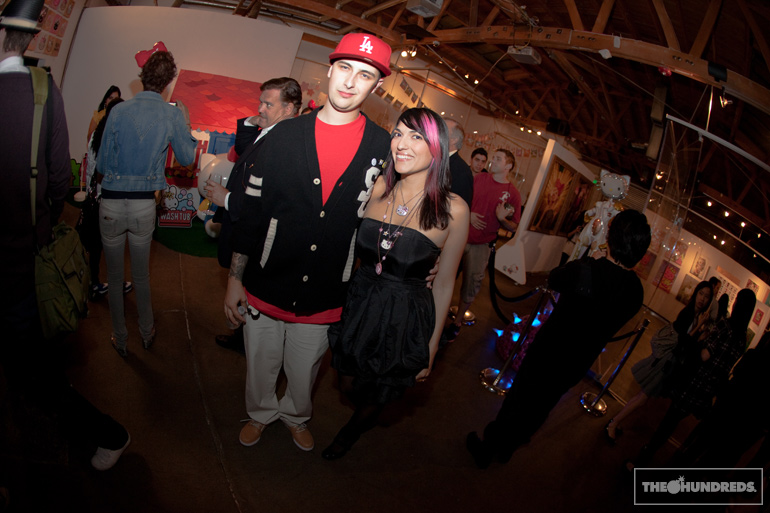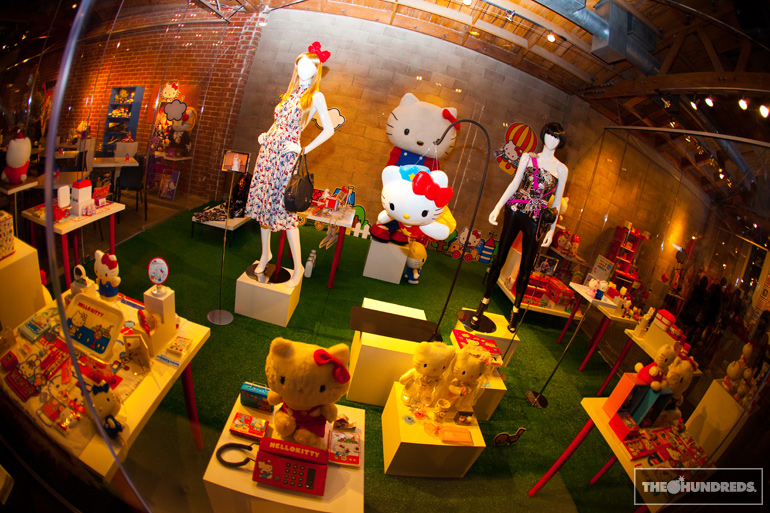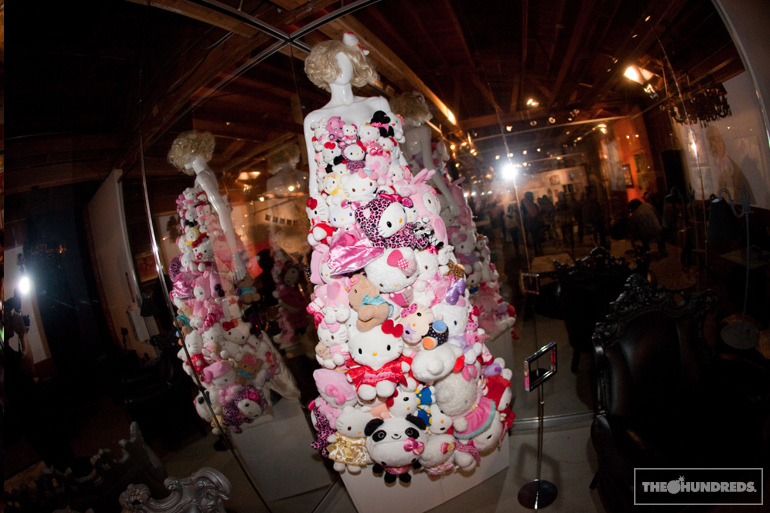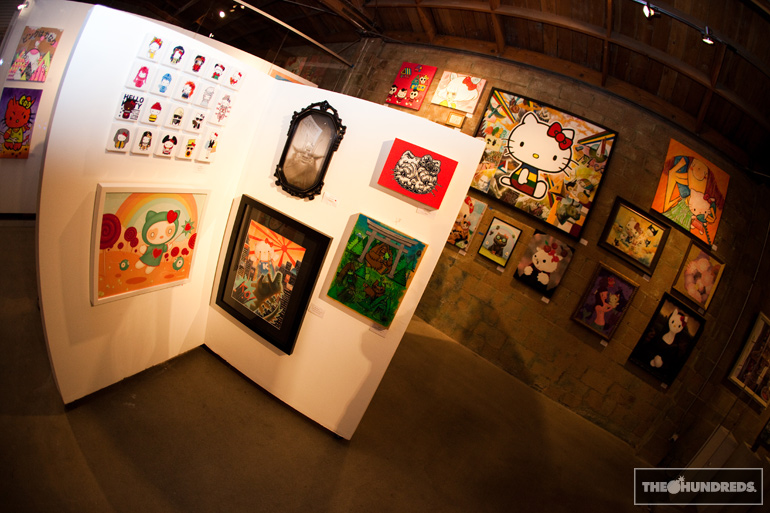 This is the centerpiece. 7 foot tall sculpture made of fiberglass and silicon by Colin Christian.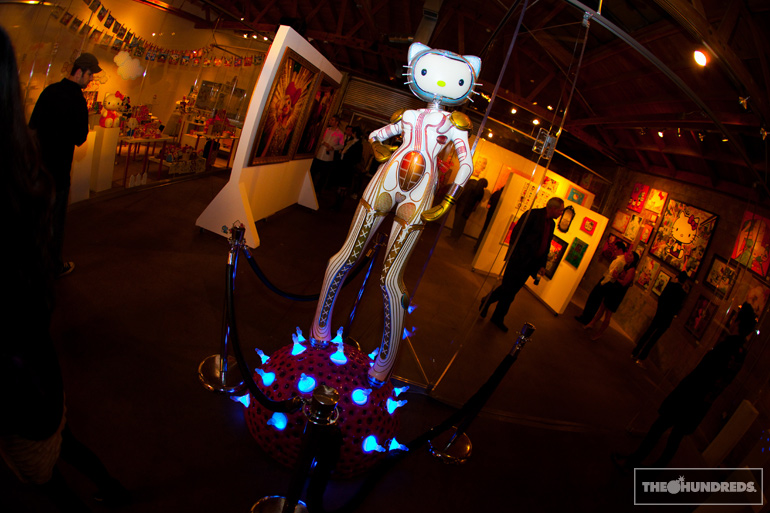 Lady Gaga had 4 works on display.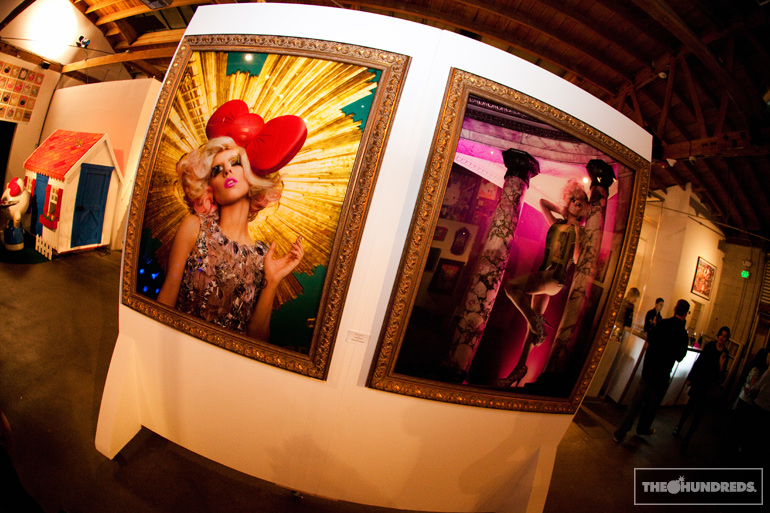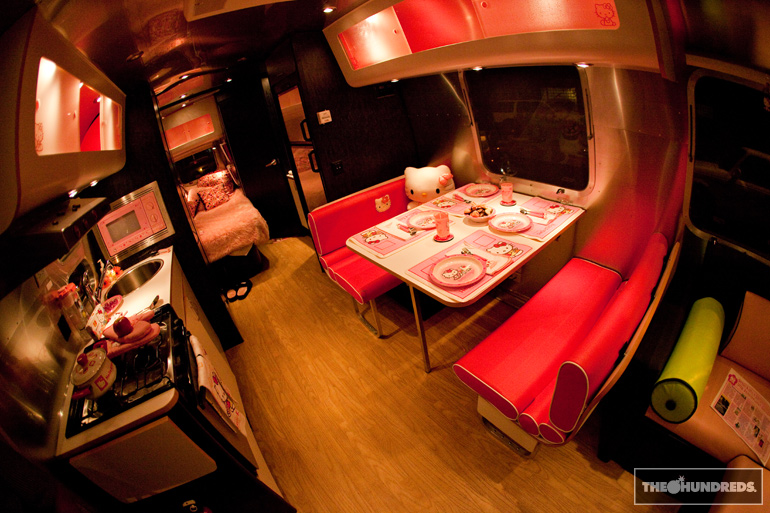 I do believe that's Deph's!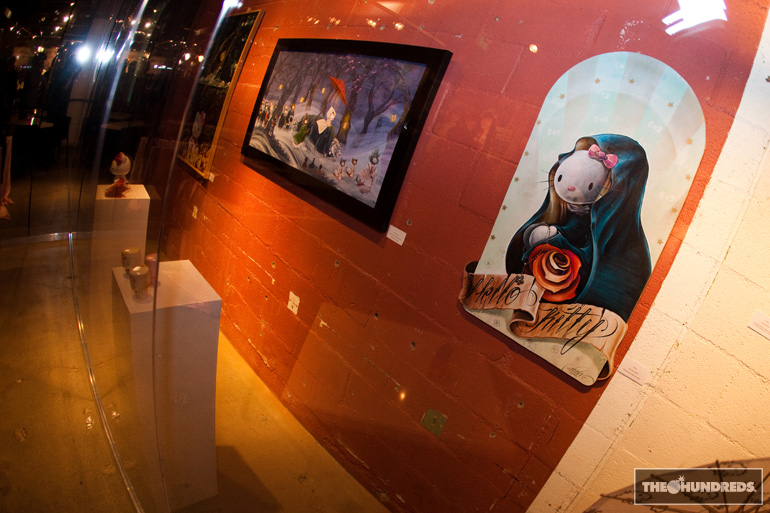 There's just so much art, and way too much to see. It was a little overwhelming. But the Hello Kitty fanatical girls really set off the party. Quote of the night went to Miguel DelaBarracuda: "Girls look at Hello Kitty like I look at girls!"
Well, Miguel, there was plenty for everyone to see tonight.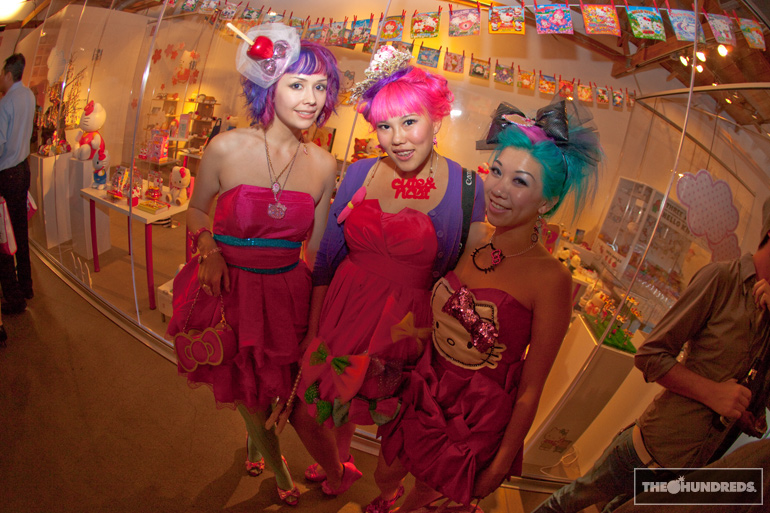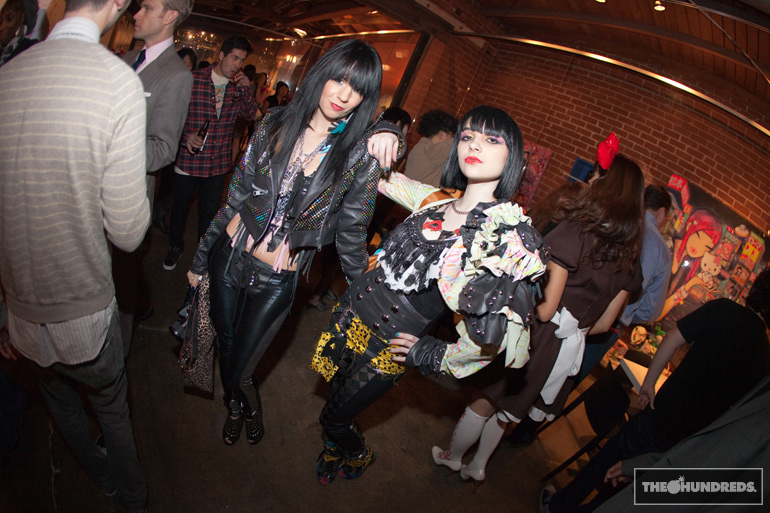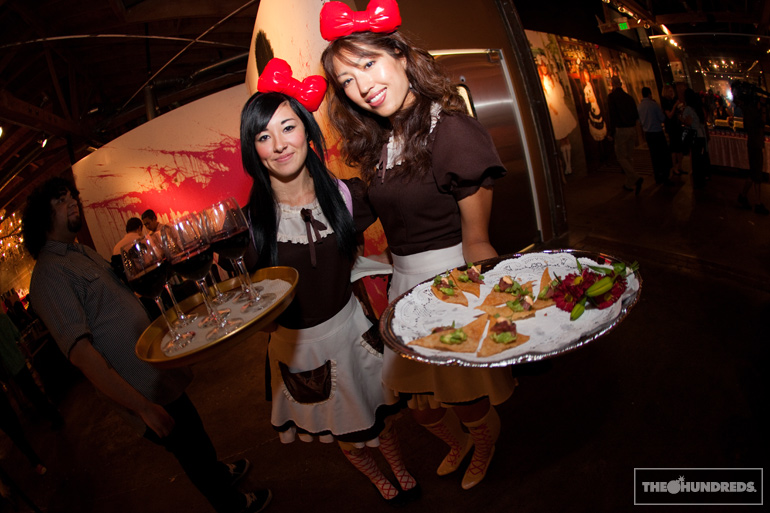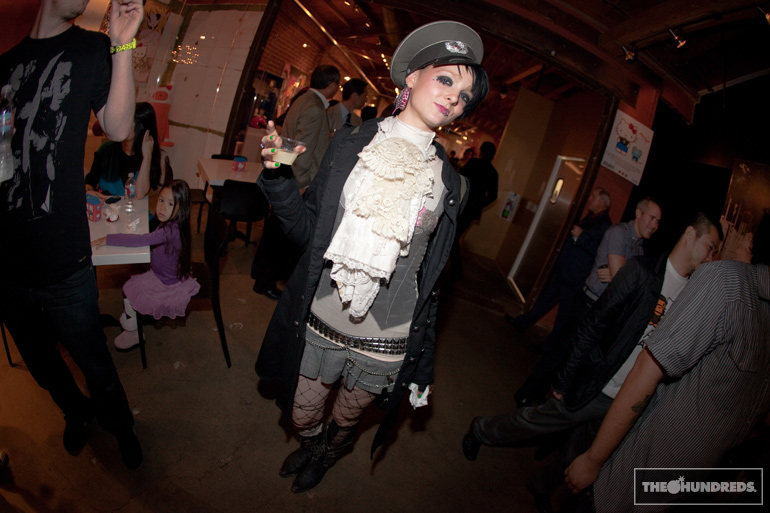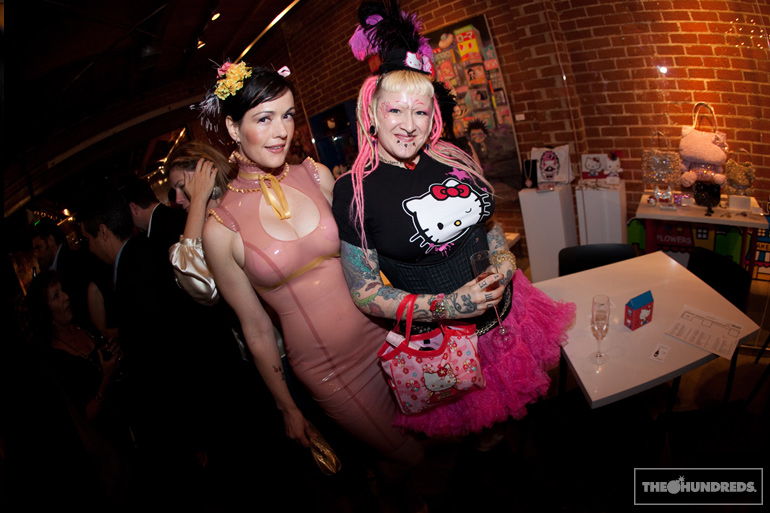 Benjie's on TV!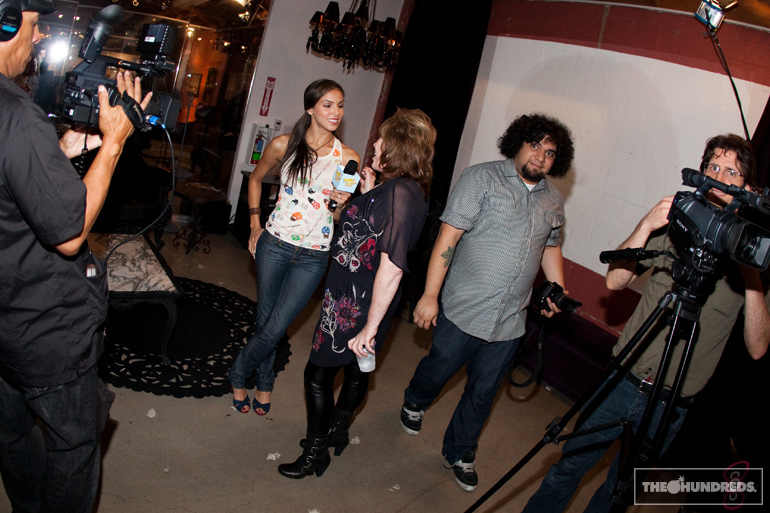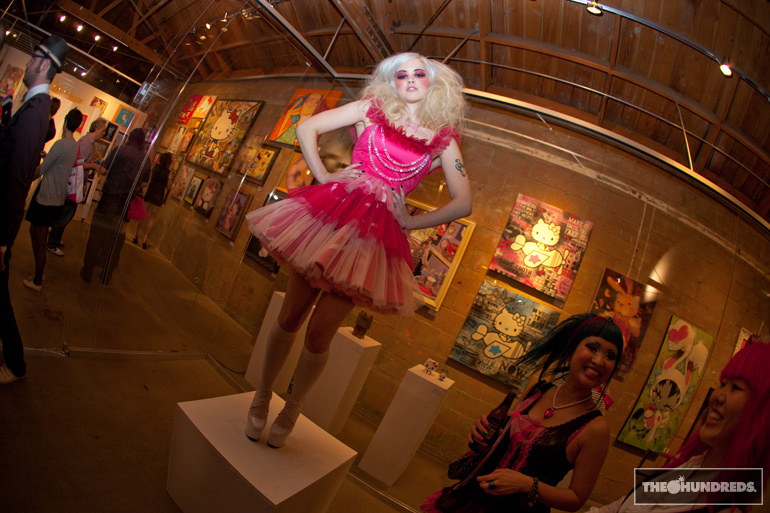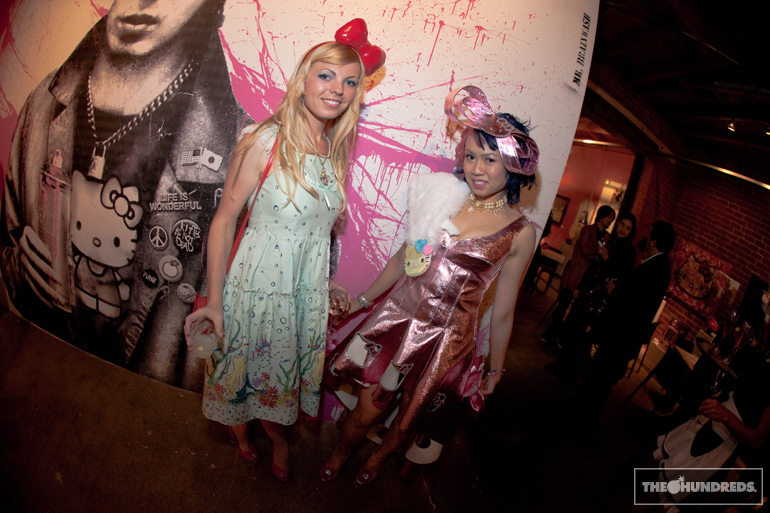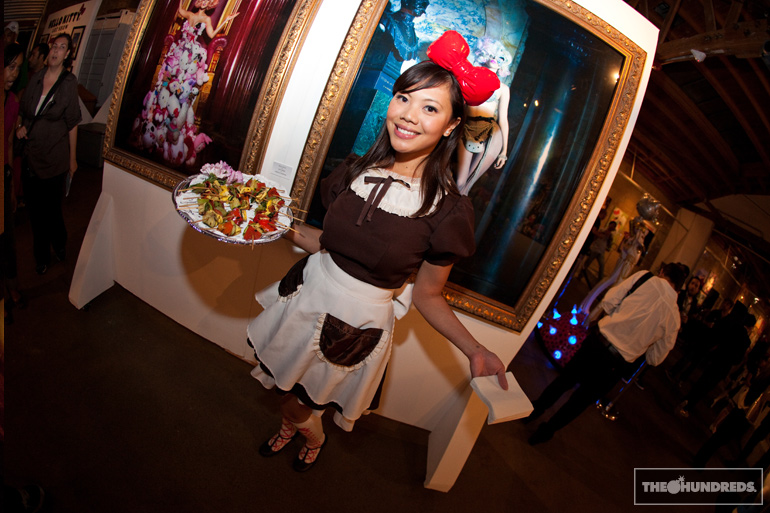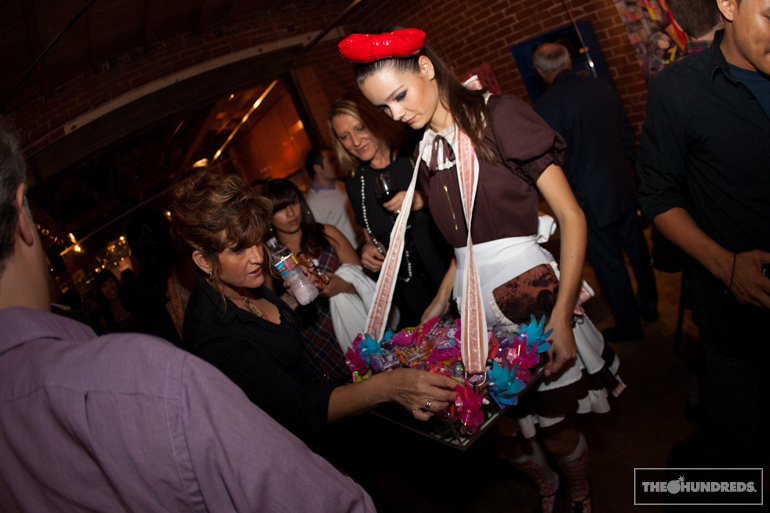 Look familiar?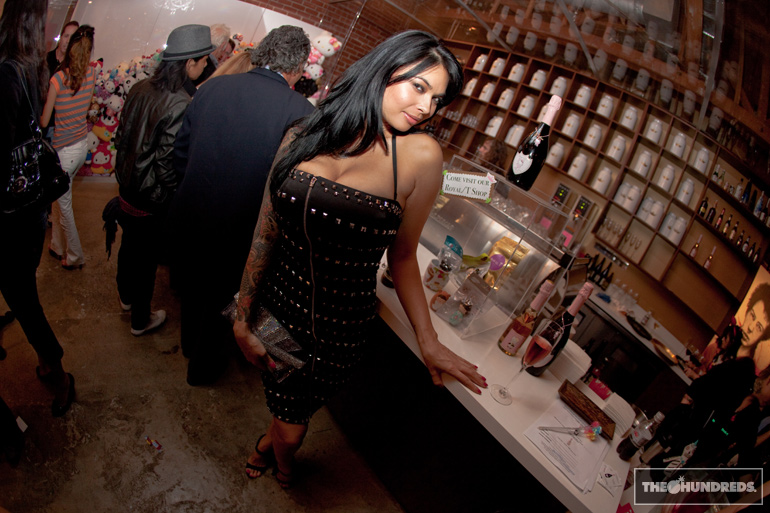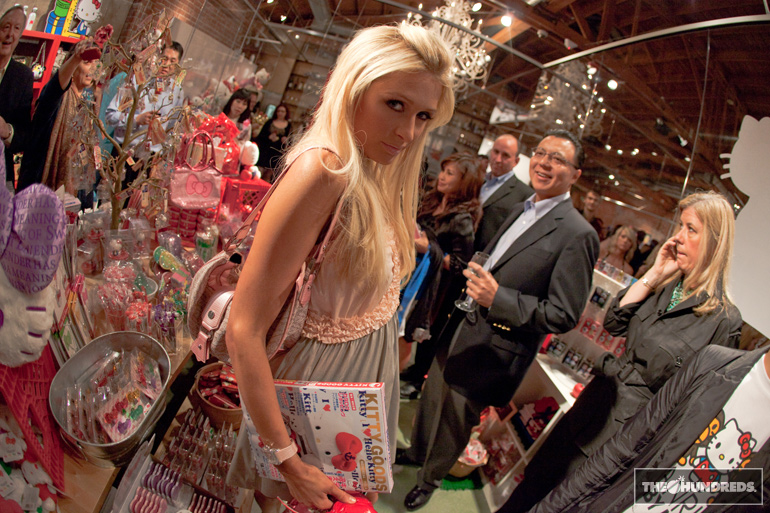 Alright, enough. Time for me to bounce. I think the Hello Kitty events continue throughout the next couple weeks. Check the Royal T Hello Kitty calendar for more information.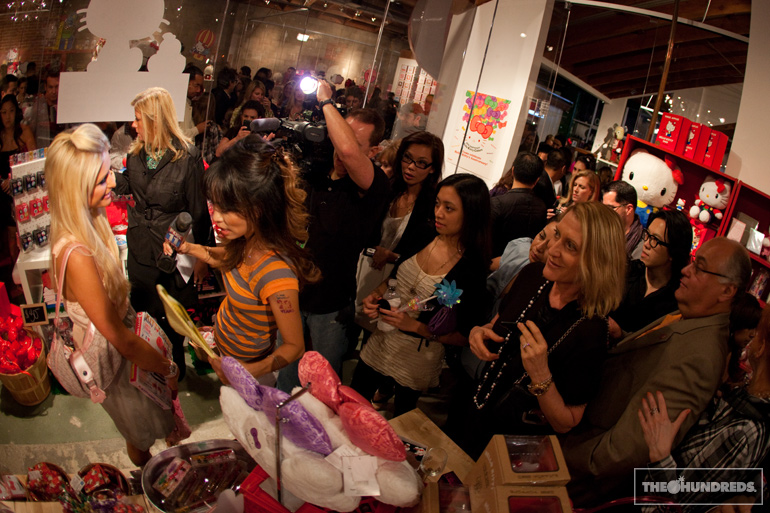 by bobbyhundreds