…Regardless, Giant Robot celebrated 15 years of existence tonight at the JANM in downtown Los Angeles, with art exhibitions on both levels.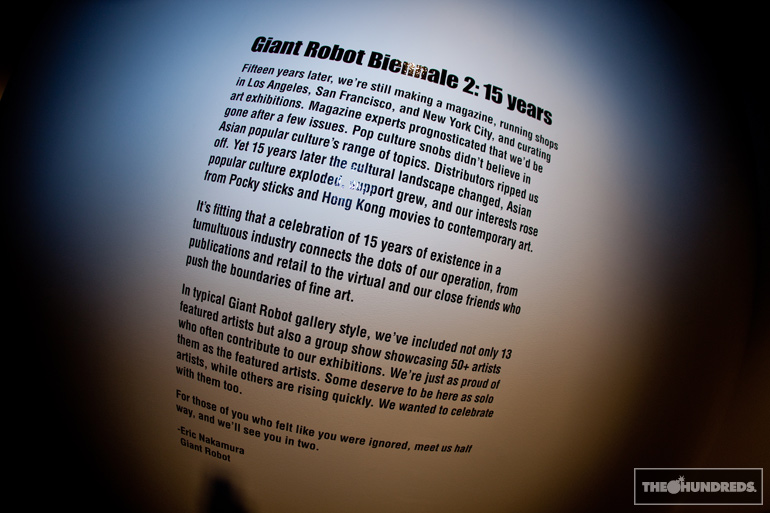 Downstairs was the group show with 50 artists contributing original work. These aren't just any artists, they're the cream of the crop. There's some of Phil Lumbang's Awesome Bears on the left. Kozyndan had an amazing piece on that far wall. Deth P. Sun, Albert Reyes KILLED it, etc.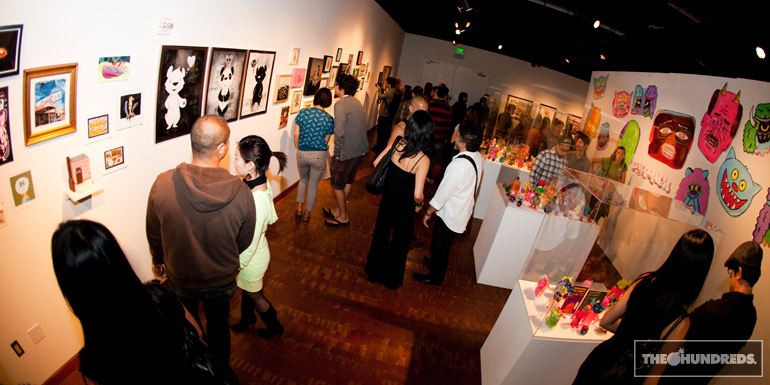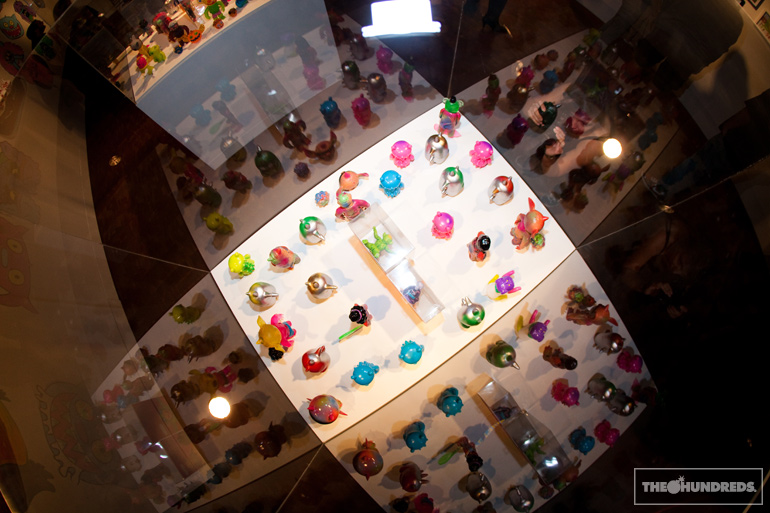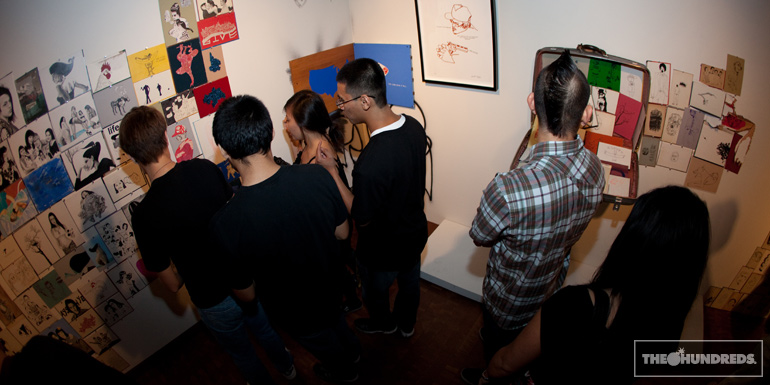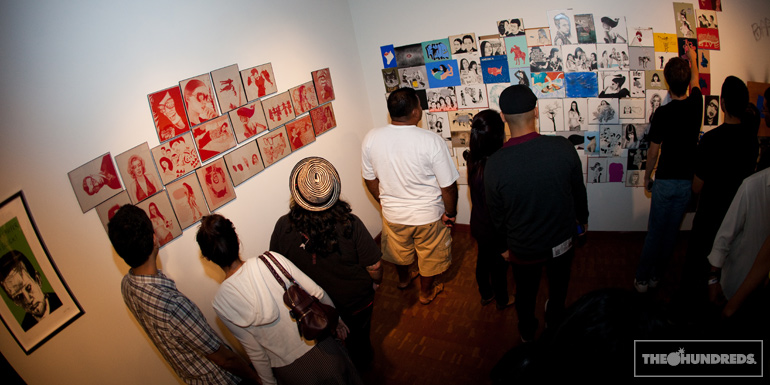 I was wondering if Eric and the GR crew included any photography in the show. They did! Courtesy of Ben Clark (remember Ben?), who had an entire room for himself.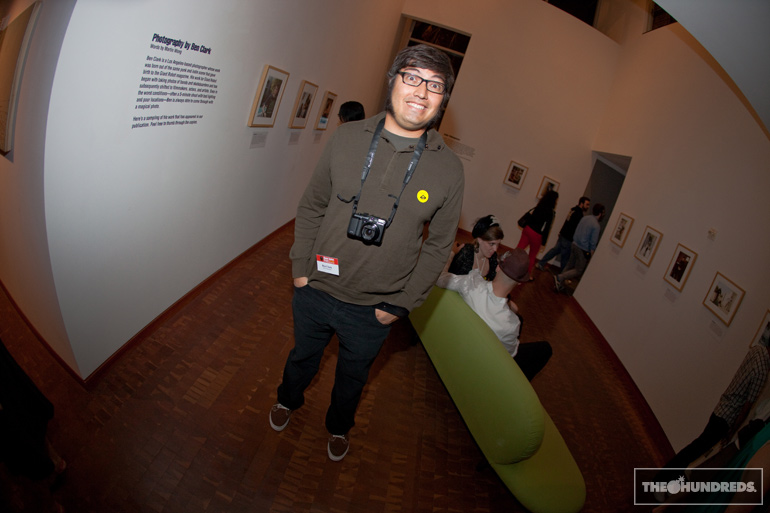 Upstairs was dedicated to some of the heavy-hitters like James Jean, Stella Lai, and David Choe. My favorite part of the night was being in Dave's little corner when his parents brought their friends in to admire their wonderful son's artwork. I'm talking about 60-year-old conservative Koreans staring right into the depths of anus and labia, clutching their purses, and shuddering. It was UH-MAY-ZEENG.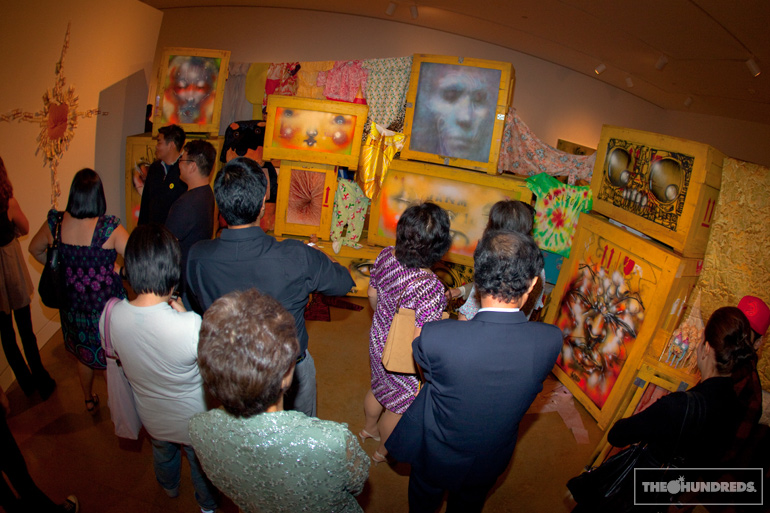 Downstairs, the presentation began with famed Star Trek actor George Takei introducing Eric Nakamura, the founder of Giant Robot. It was a very long-winded and elaborate intro, one of the grandest I've ever witnessed. But whattya expect, it's Sulu.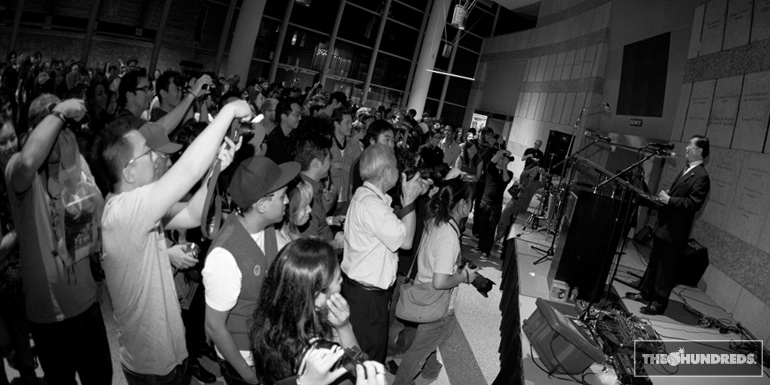 And then Eric introduced some of the artists who were involved in the show, like the aforementioned players, and Souther Salazar, David Horvath, etc. This is an awkward moment, but still great. Eric introducing Dave Choe last to thunderous applause and closing it up with a loving embrace. From the back there, Dave looks like an important white man.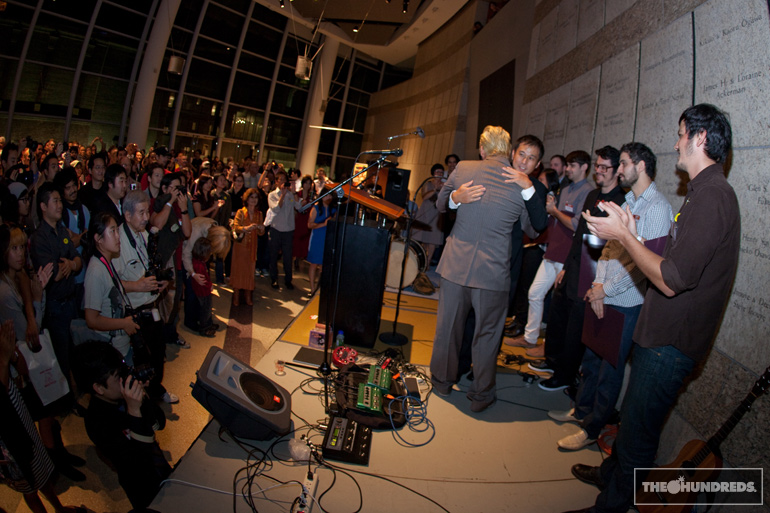 by bobbyhundreds