Hong Kong's kinda funny (not the ha-ha variety), because fashion is primarily distributed (and dictated by) a singular corporation, the I.T group. From D&G to Bape, Maison Martin Margiela to Neighborhood, Carhartt Europe to Fuct, if it's dope, you won't find it in HK unless it's got "I.T" attached to it.
As of this season, The Hundreds is also being carried through the I.T channels, so my main concern is how to better acquaint the Hong Kong customer with what we're trying to do. We've had our fair share of editorial coverage here in the past, but the difference with the States is that the kids here are more focused on Japanese trends, versus American brands. They're more or less oblivious to online hype, instead basing their fashion interests on what the local print media (i.e. Milk Magazine) deems is worhty. So I ambled on over to the I.T offices to have a sit-down with Lee-Hawk and Thomas on how to translate "The Hundreds is Huge" in Cantonese.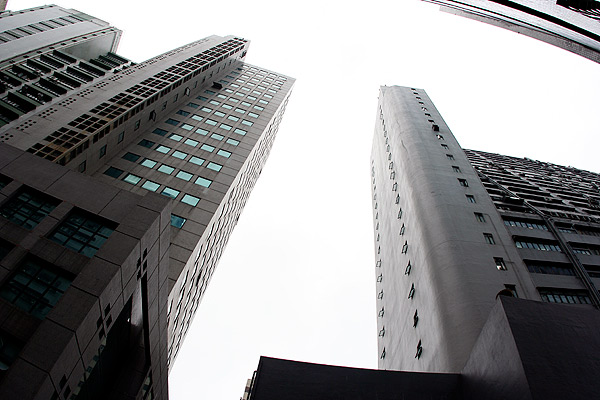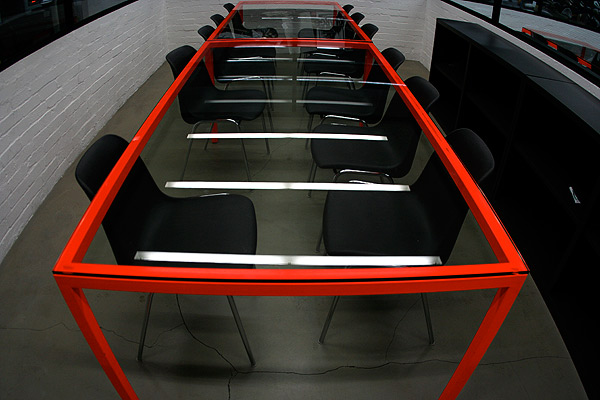 First off, the I.T offices span 3 stories of hardwood floors, modern design, and stacks of clothes and people. The air is tense with keyboard-tapping and seamstresses on sewing machines. Kinda nuts.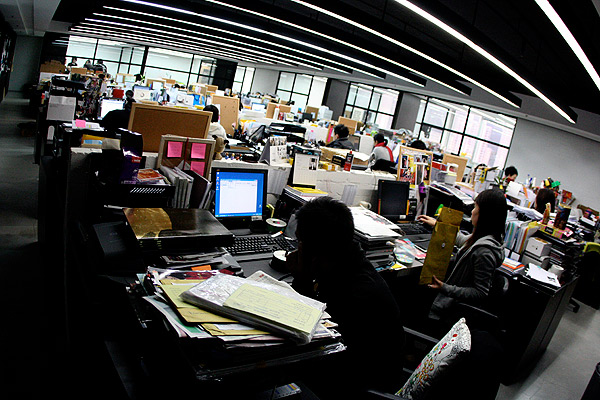 It's not difficult to get lost in this labyrinth of corridors and cubicles. At every turn, I was faced with black-hair sitting atop zombie expressions.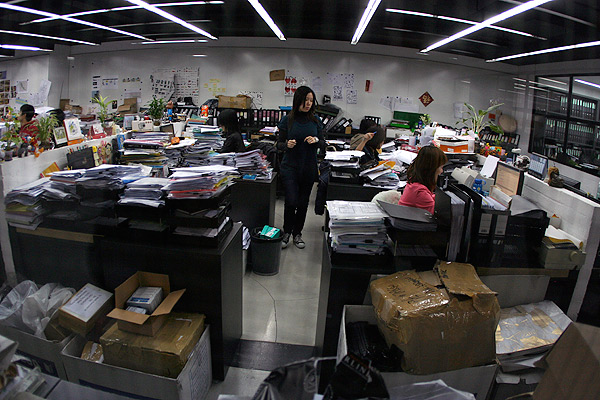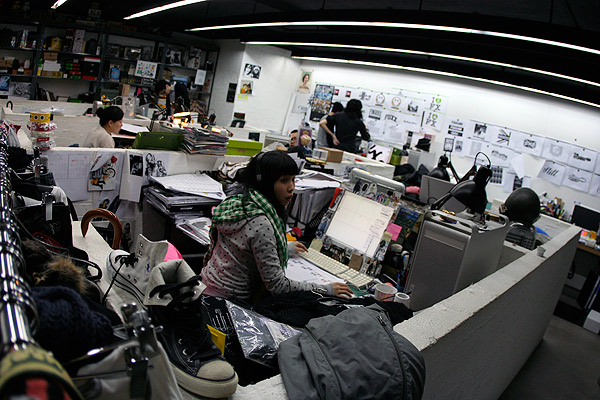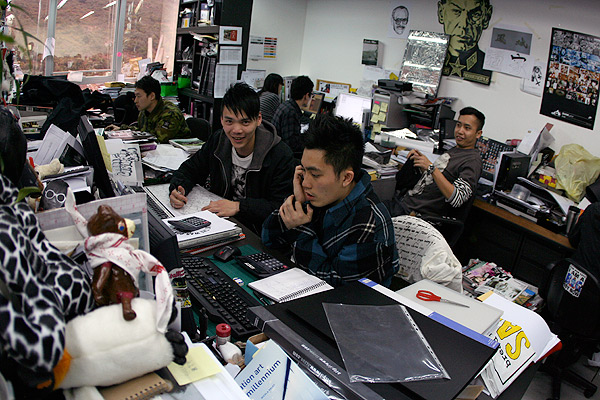 This is Thomas' office. It's lined with various memorabilia he's collected over the years that commemorate special occasions in I.T's history.
(Another funny thing about HK. We're in the heart of an industrial/office district, but outside it looks like a lush tropical forest. A much better view than Bob in the Alley.)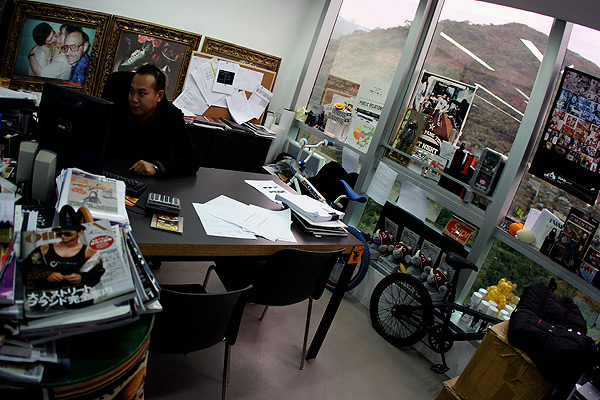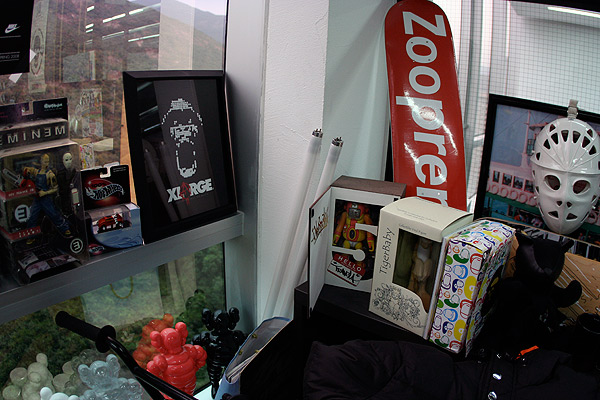 Agyness Deyn is omnipresent.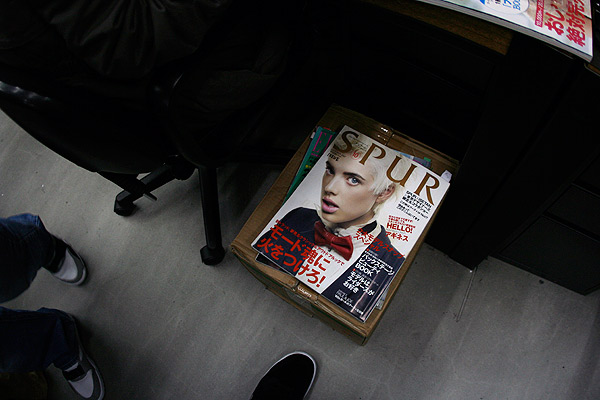 Ok back to our regularly scheduled program. I.T also has its own stable of inhouse brands and accompanying retail stores, such as Fingercroxxx, izzue, 5cm, and CHOCOOLATE. All of that work is done within these offices as well.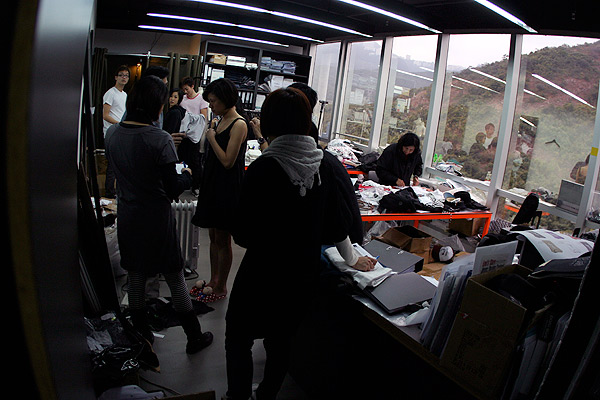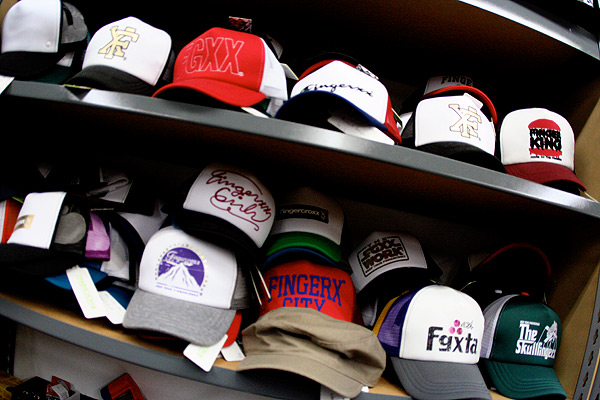 So my favorite part about the I.T offices are the moving walls. You'll be walking down a hallway, and without notice, the wall will slide open to reveal different chambers and rooms. It feels like you're stuck in a Jamiroquai video, except without the bleeding walls, and instead of crows flying at you, it's Hong Kong fashion girls.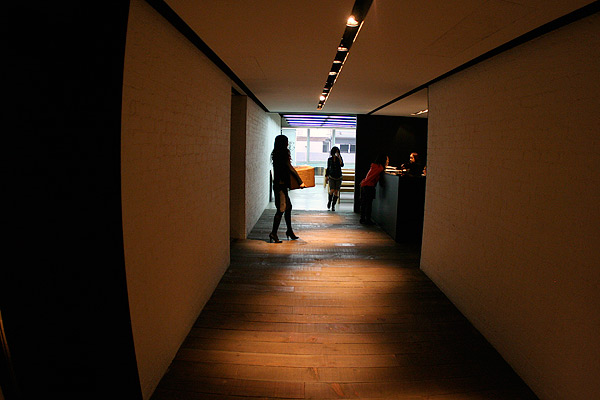 by bobbyhundreds