The online ramp-up to our inclusion in Inc. Magazine's "30 UNDER 30 : America's Coolest Young Entrepreneurs" article is now online HERE. Ben and I took the #13 and #14 spots over tech wizards, financial geniuses, and corporate megalomaniacs, which is pretty hilarious, considering the last time I wore a tie was this past never ever ever.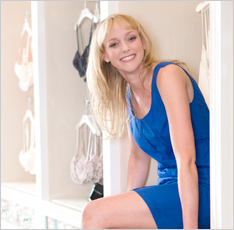 This is your chance to make it even more ridiculous, YOU can actually vote for your favorite 30 UNDER 30 honoree HERE. Right now, some guy who named his company COLLEGE HUNKS HAULING JUNK (NOT a gay porn video) is in the lead. Even the 12-year-old is catching up to us. C'mon TH heads, let 'em know.
Oh yeah, for some reason, they made it so you have to vote for either Ben or I, which has erupted into a huge rift here in the office. Technically, Ben's disallowing me from using the blog to push you guys to VOTE FOR ME!!!!!!!!!!!!!!!!!!!!!!!!!!!!!, so I'll play fair. Vote for Ben if you prefer sucky things Vote for Me, Potato, Puh-tah-toe.
P.S. I figured you'd rather look at a picture of the #10 candidate who started a lingerie business instead of our fat faces.
by bobbyVOTEFORMEhundreds