We're in Seattle and first stop was over at the offices and warehouse for a brand you may have heard about called Two In The Shirt. Now, Two In The Shirt (T.I.T.S. for the industry-folk, or T.IN.T.S. for the car detailing folk) is a predominantly t-shirt oriented label out of the Northwest that not only floods some of the Streetwear channels we cross into, but those of skate, urban, and mainstream big-box doors as well. It's an impressive operation that started just a few years back and has exploded in no time.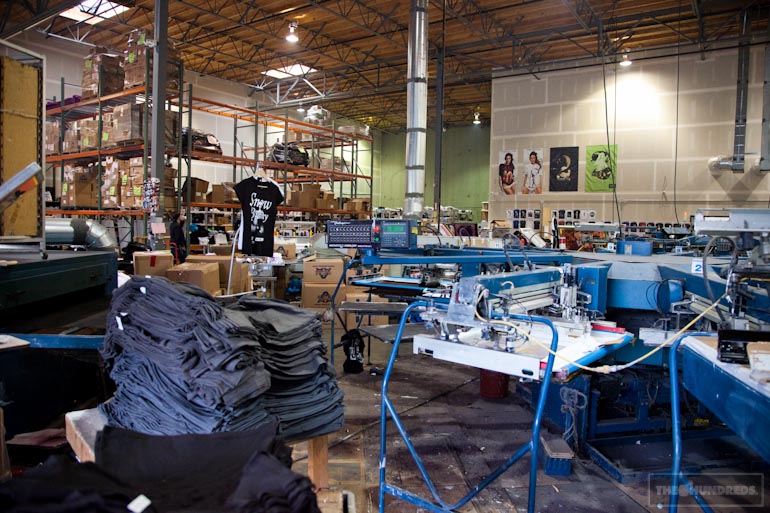 Since Two In The Shirt focuses on t-shirts, their customers are really fiending for impactful graphics. Many of their tees feature models and pornstars you may be familiar with (liar) draped across bold statements or the TITS branding.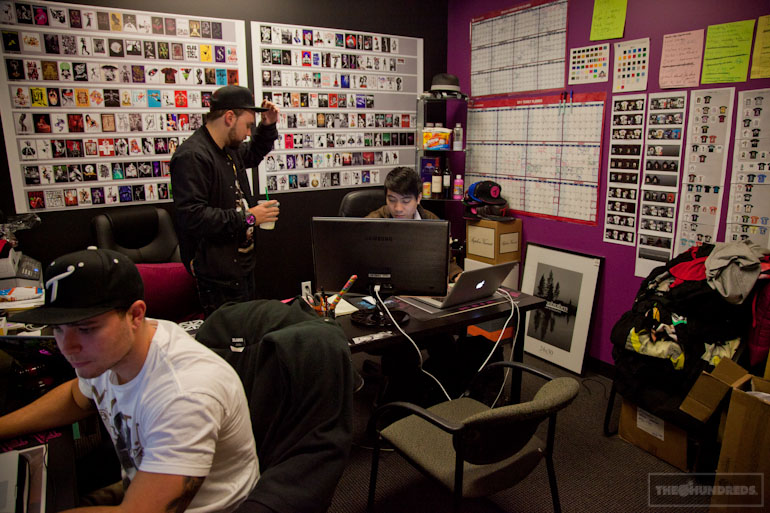 Their blog, like ours, is regularly updated with content around the TITS lifestyle and philosophy. Plus, their girls are probably better looking because ours have facial hair and are named Benjie and Patrick.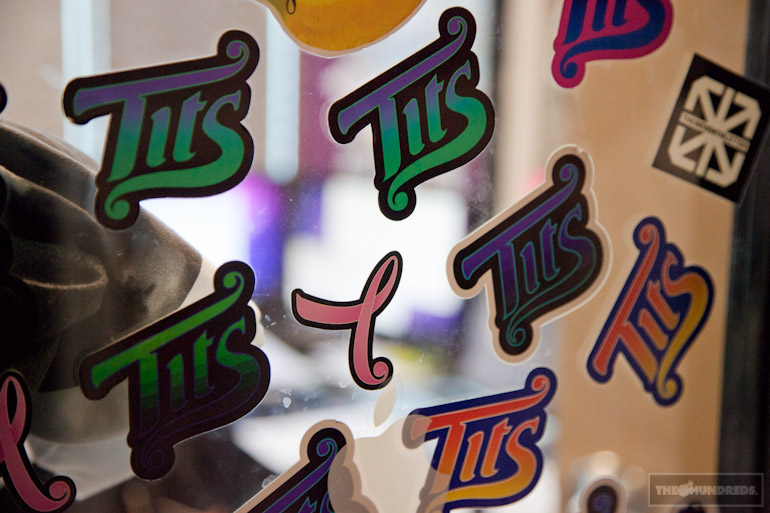 Marek is the brainchild behind Two In The Shirt and a really great dude at that. He doesn't mind being considered mainstream, in fact he embraces it, and also doesn't see the need to branch out of graphic t-shirts into cut-n-sew. For that, I gotta commend him, because greed isn't disrupting his project's focus. You see it all the time, small t-shirt labels that think they need to expand into a full apparel range because everyone else is doing it or they consider themselves a clothing company over a graphics company. More often than not they fall on their face because graphics and apparel design/production are two separate things and skillsets. So, here's some Streetwear 101: There's no shame in sticking to your guns, staying in your lane, and concentrating on t-shirts… sometimes (as in Marek's case), there's more money, notoriety, and respect from doing so.
Emcees should know their limitations.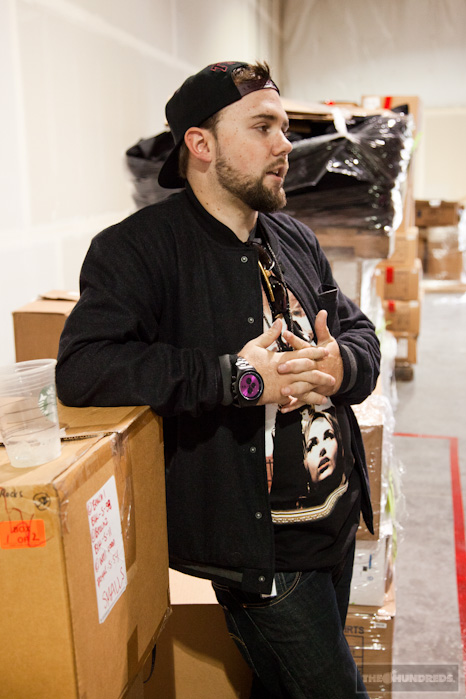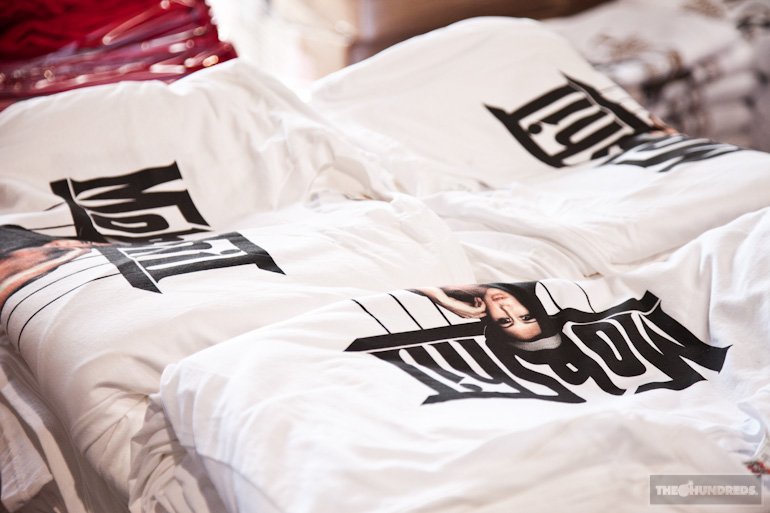 Two In The Shirt goes up to 6XL!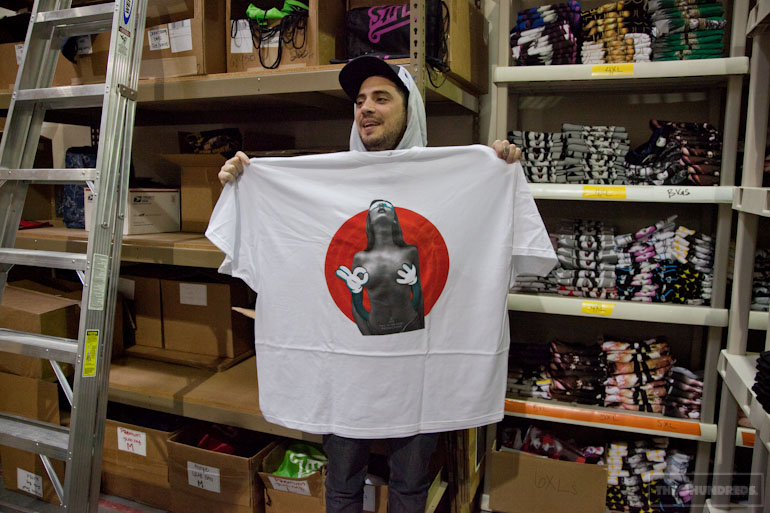 "But Mom, it's just an acronym!"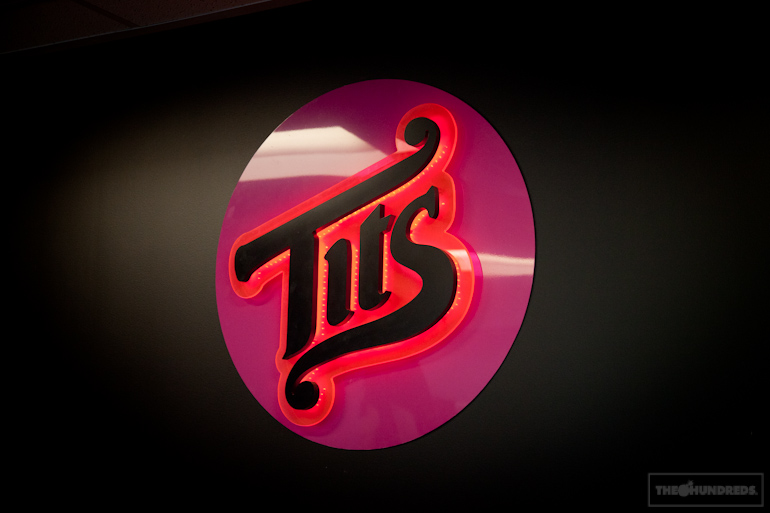 Is that Angel?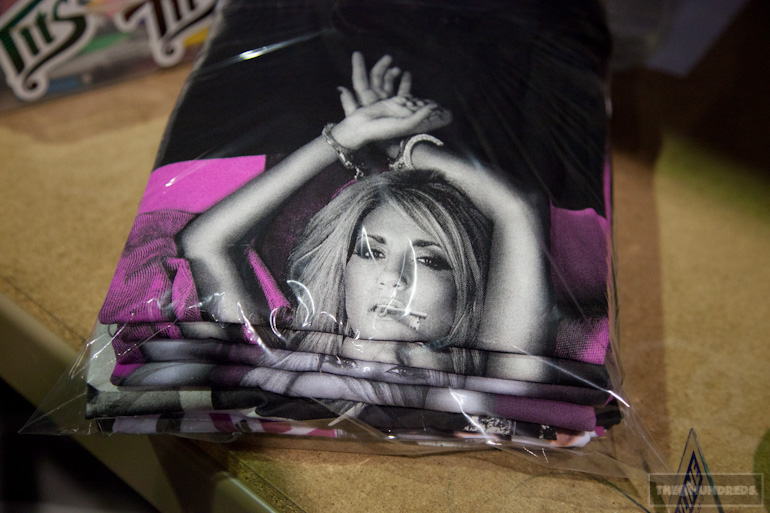 Why yes it is.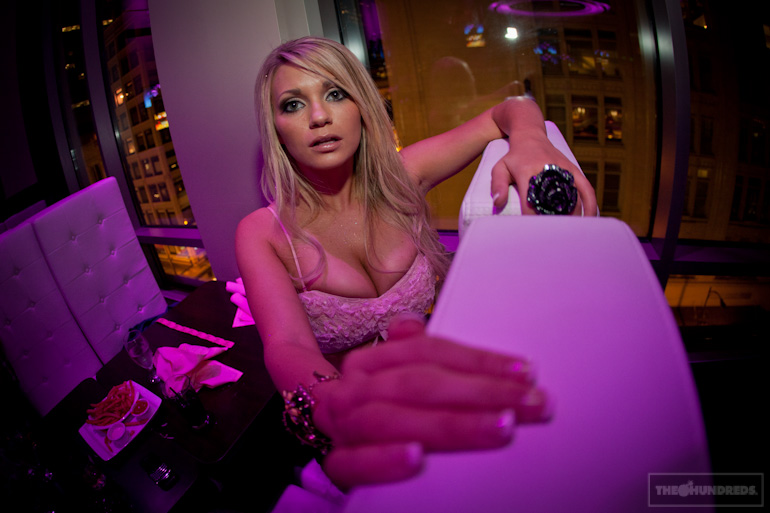 Yesterday night, Marek invited Ben, Ashley, Tal, Angel and I out to the T.I.T.S. for TITS Breast Cancer Silent Auction at the PNK Ultra Lounge.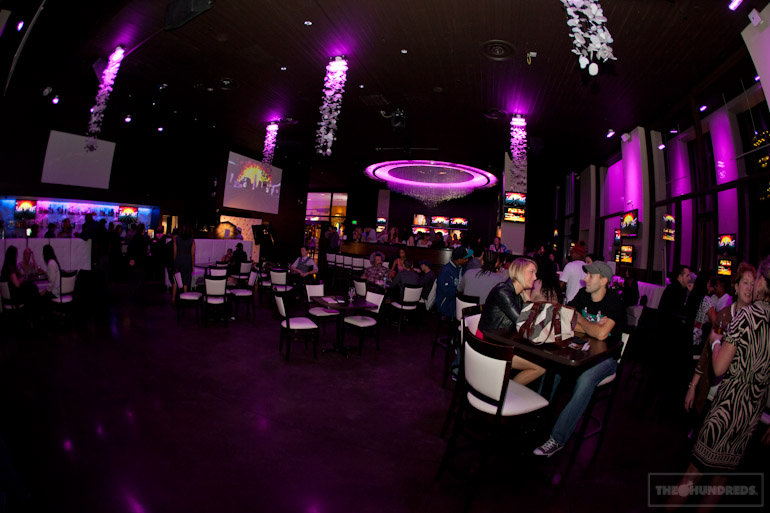 Marek, his wifey, and Angel. The auction was attended by some of Seattle's most notable luminaries across all genres. Good food, good drinks, good raffle prizes, and all going towards a good cause.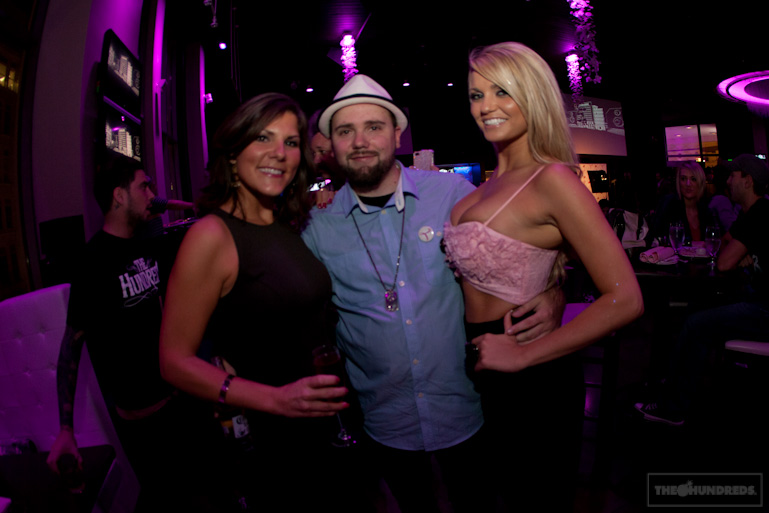 The silent auction was the center of the project. Ben and I won a 3-foot-by 4-foot Estevan Oriol "L.A. Fingers" print to hang in the office. If you're L.A. and don't have this hanging somewhere in your domain, you're not L.A.!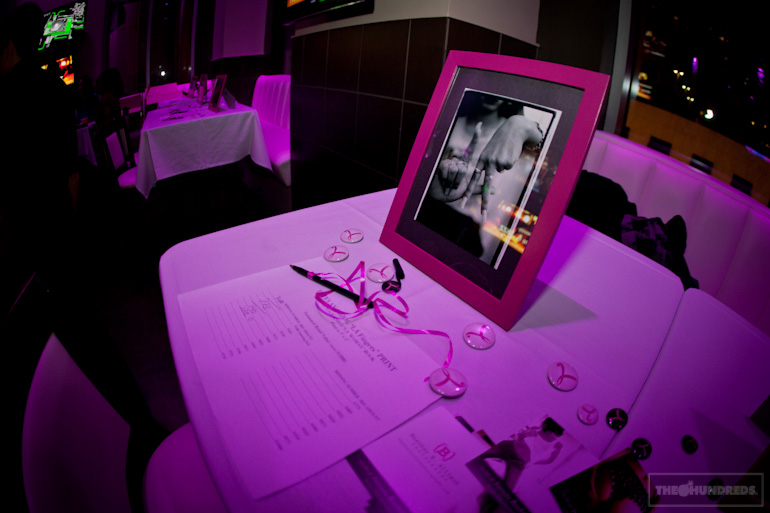 B-Boy is the kingpin of Seattle and pretty much the best part of our trip thus far. Stories for days and the dude loves Twitter! Add him. First the Pacific Northwest, next the world…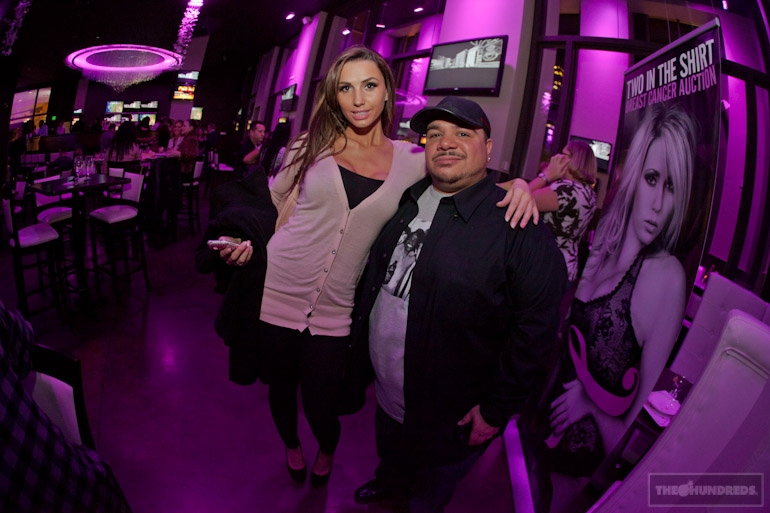 Leaders of the new school.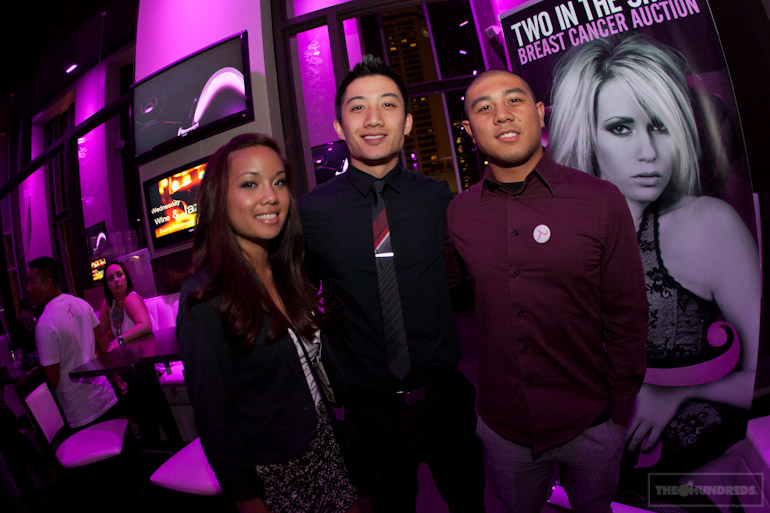 "Ahem, my raffle tickets are down HERE."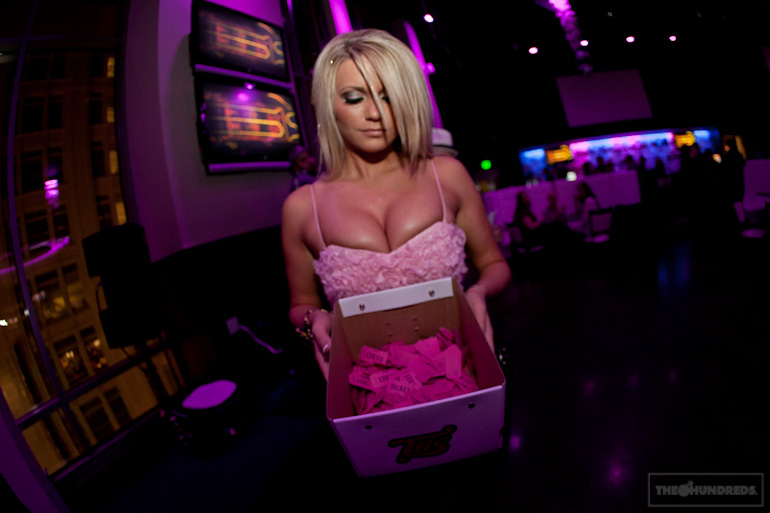 Anyways, once again, big ups to Two In The Shirt for doing it big, in clothing, in Seattle, for breast cancer awareness, and doing it really really big for breasts in general.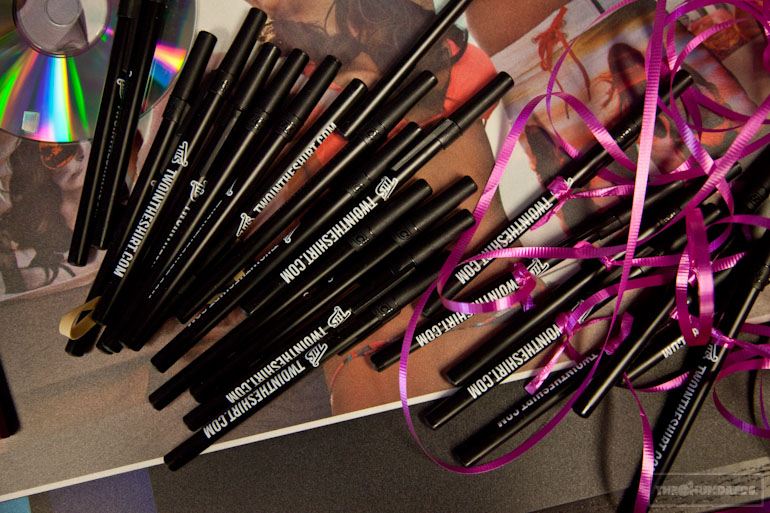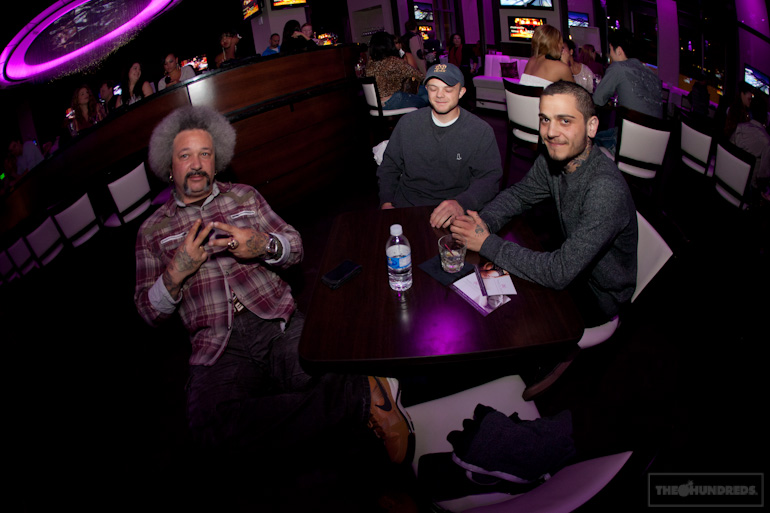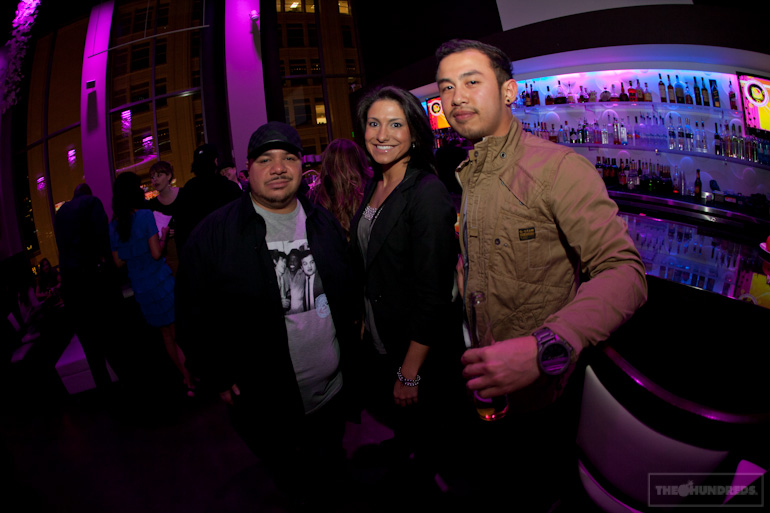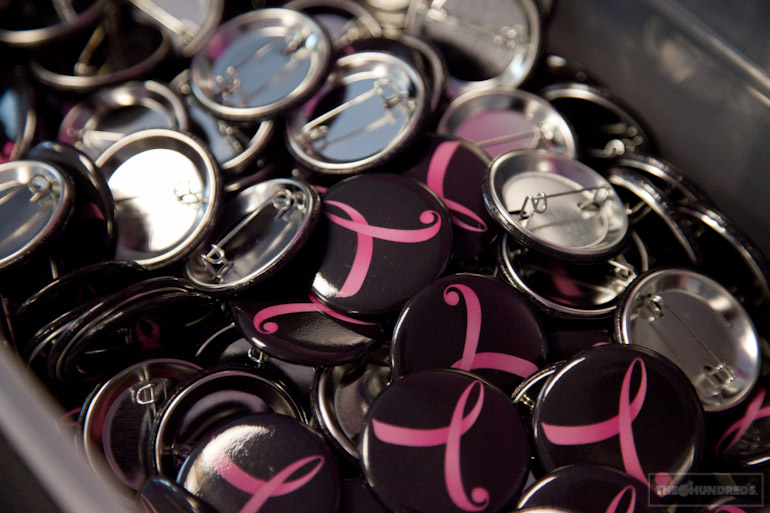 by bobbyhundreds