Seattle, Washington is just a stone's throw from Vancouver so it's not too big of a surprise that I'm enamored with this city. The climate suits me, the people are diverse and chill, the food is pungent and flavorful. There's a burgeoning culture here, art and music-wise; don't be distracted by the buttoned-up Starbucks and Microsoft sterility. The landscape is verdant and green and it's pretty affordable. Plus you get to see real-life oil paintings like these right outside your window everyday.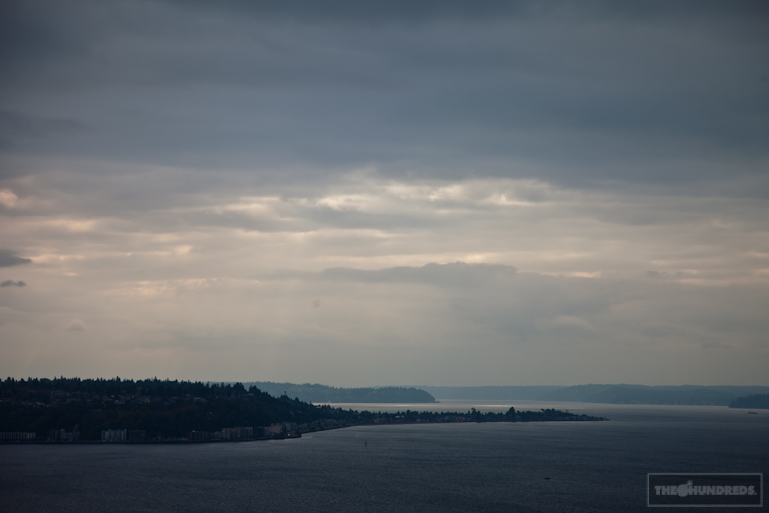 We're standing in front of Kurt Cobain's house. The former rock musician spent his final years here before taking his own life behind these walls in 1994. He was 27.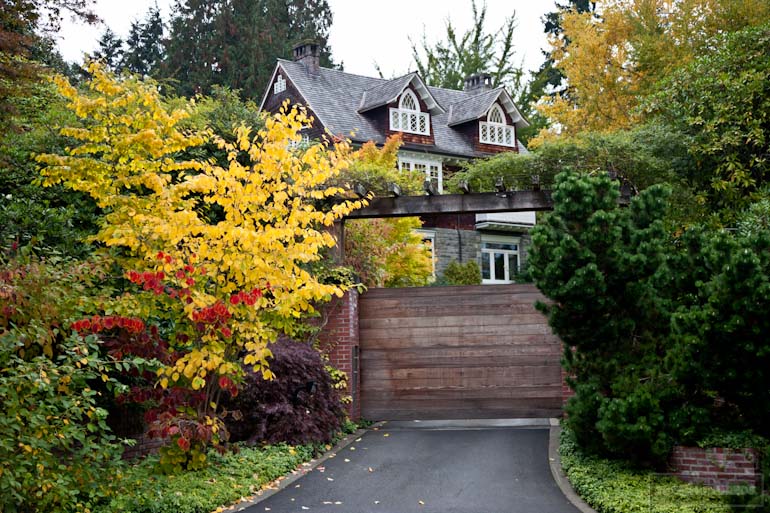 Adjacent to the house is Viretta Park, which is a memorial meeting grounds for Kurt Cobain fans and friends.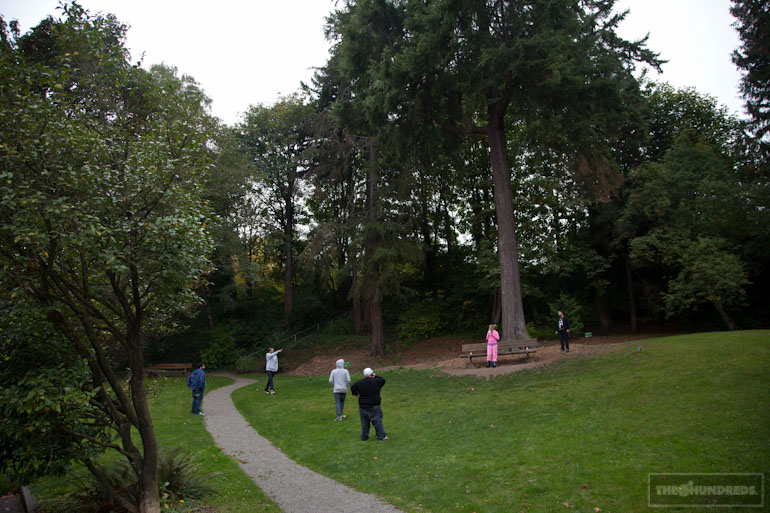 The tall redwoods loom over the grounds and cradle you, as if to comfort and nurture the broken hearts that drift through. People come from around the world to sit on these two benches, meditate, and pay homage to one of the greatest musicians in Rock & Roll history.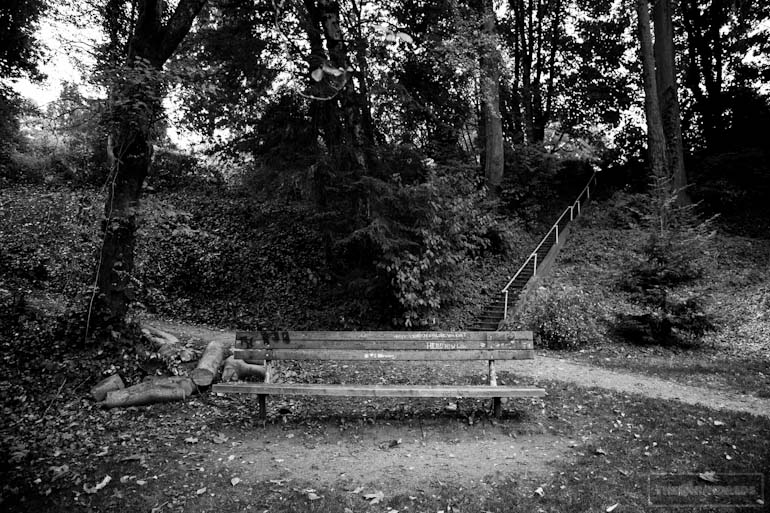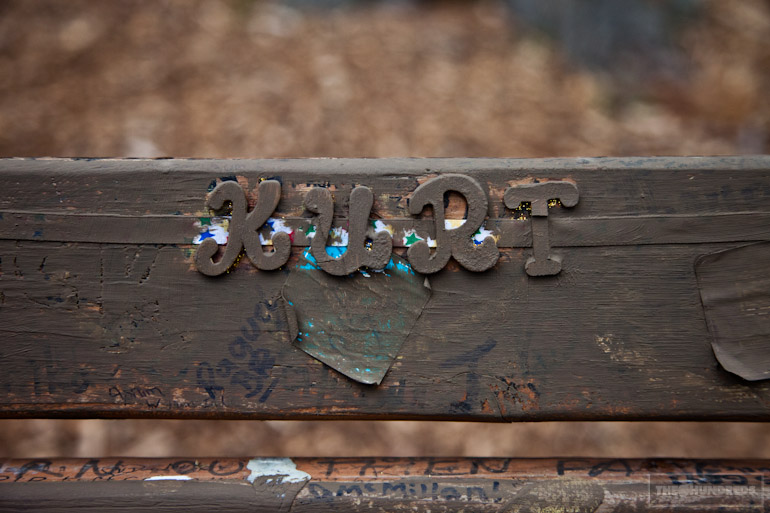 I'd guess that in the years since '94, the park has grown quieter from visitors and lookylous. On the day of the vigil, 7,000 gathered here including Courtney Love who handed out some of Cobain's clothing to the mourners.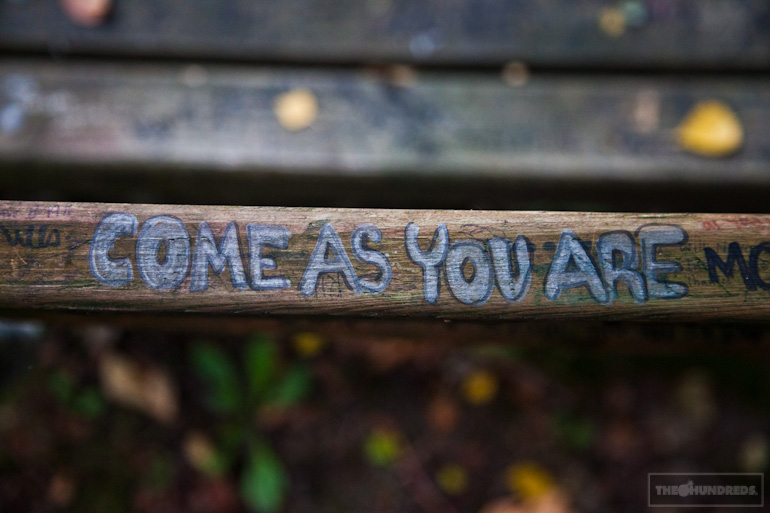 Although a manifestation of Cobain's pain and darkness, the park actually breathes like a safe haven, like a respite from the encroaching world around it. When I told locals we had visited the site, they asked if it was sad or depressing, when it was the opposite. I don't think people come here to glorify Kurt's death as much as to celebrate his life, and life in general.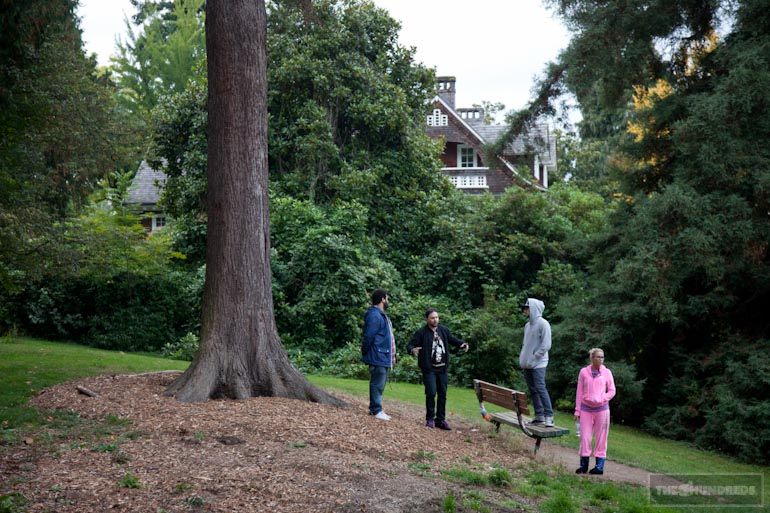 NIRVANA 4 EVER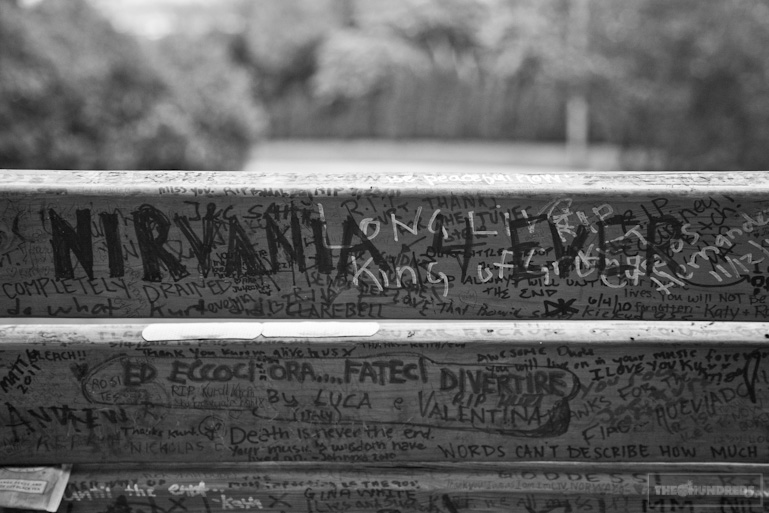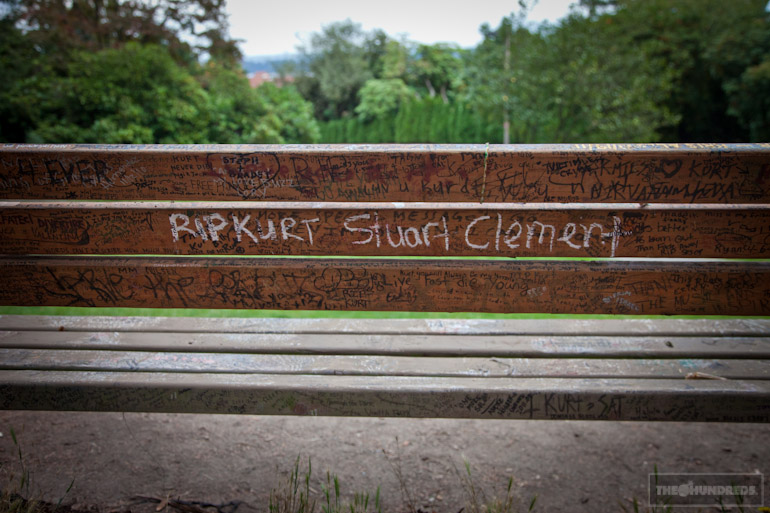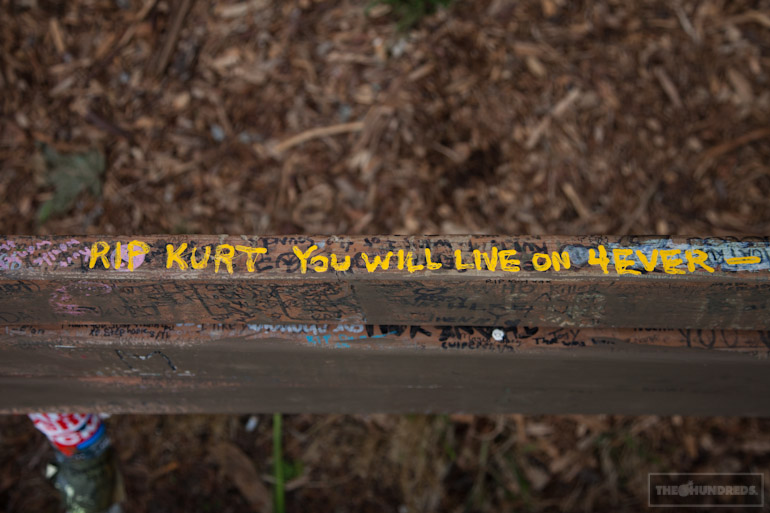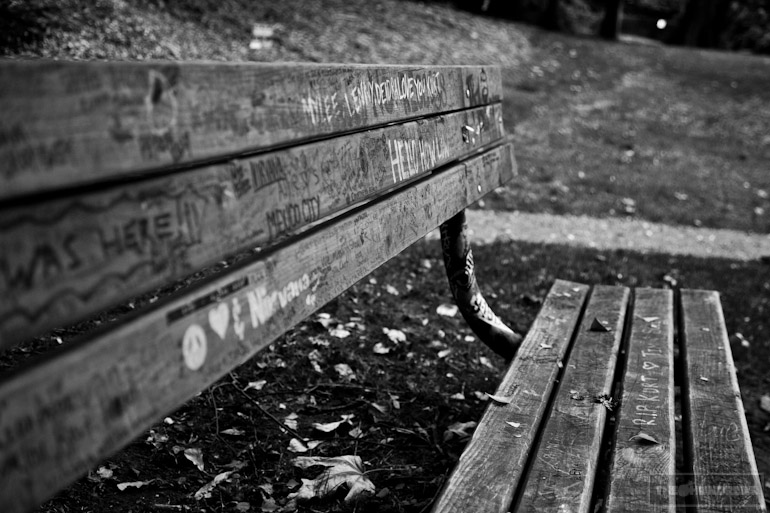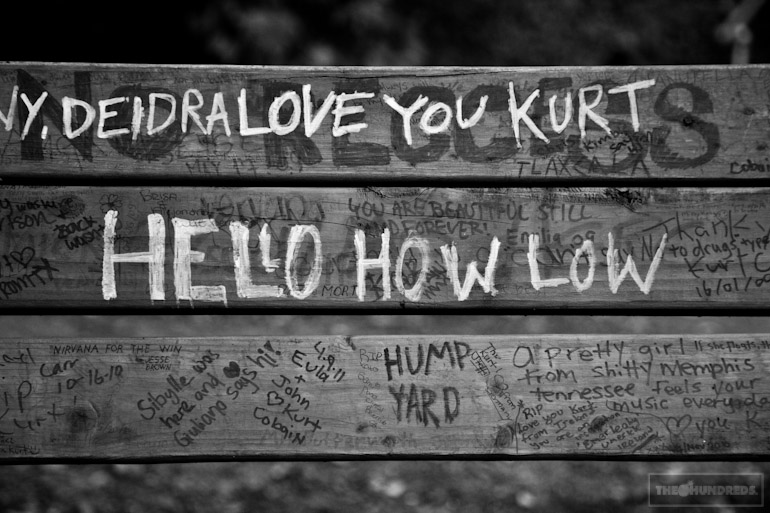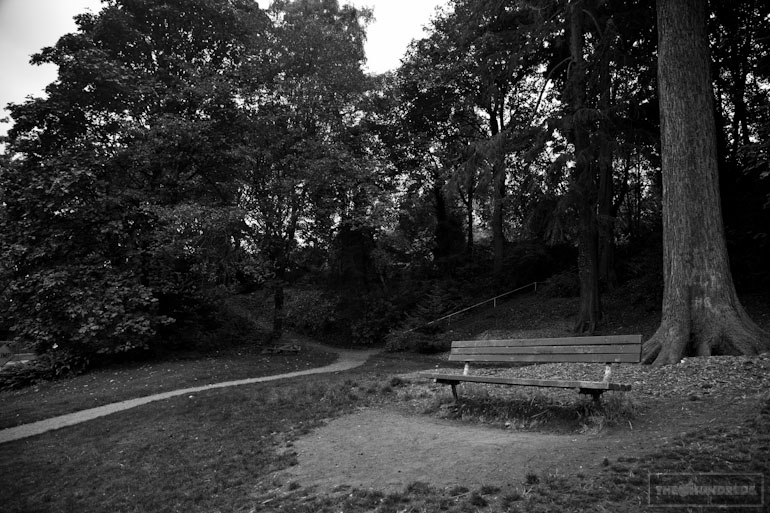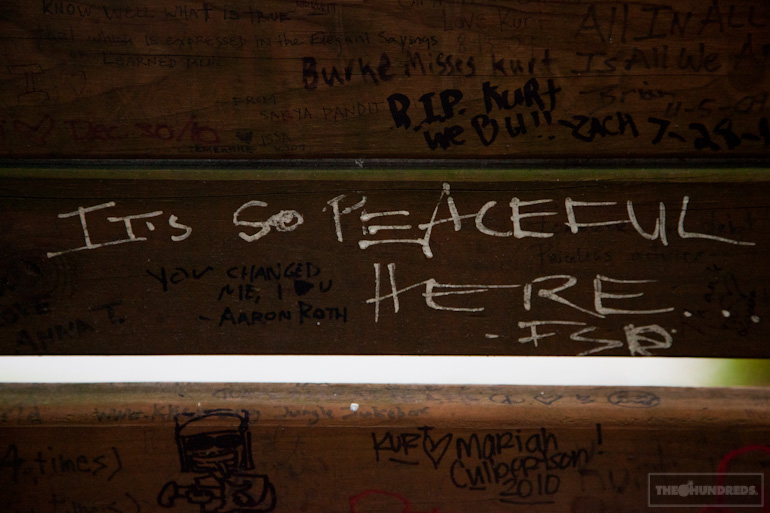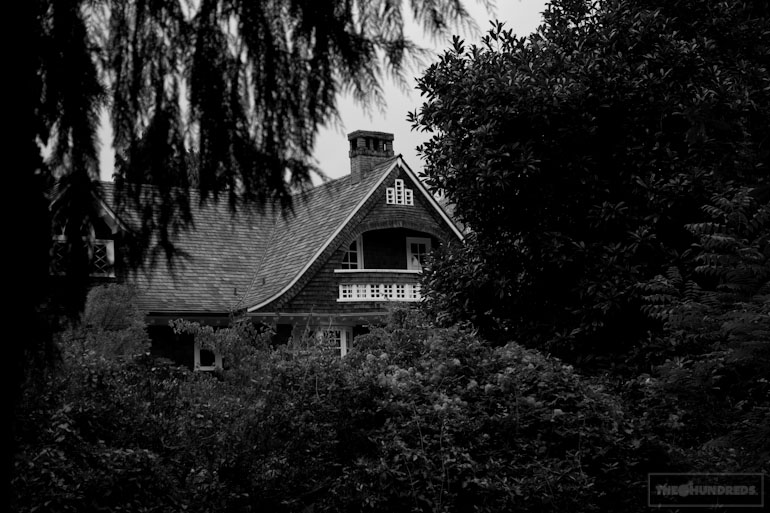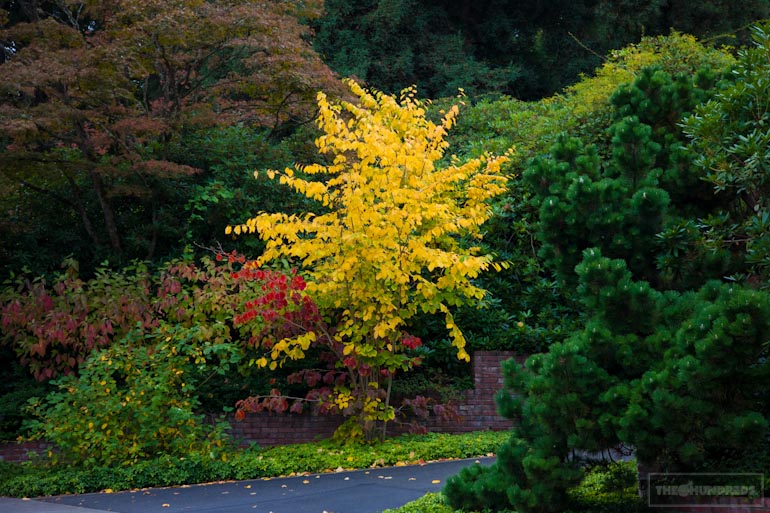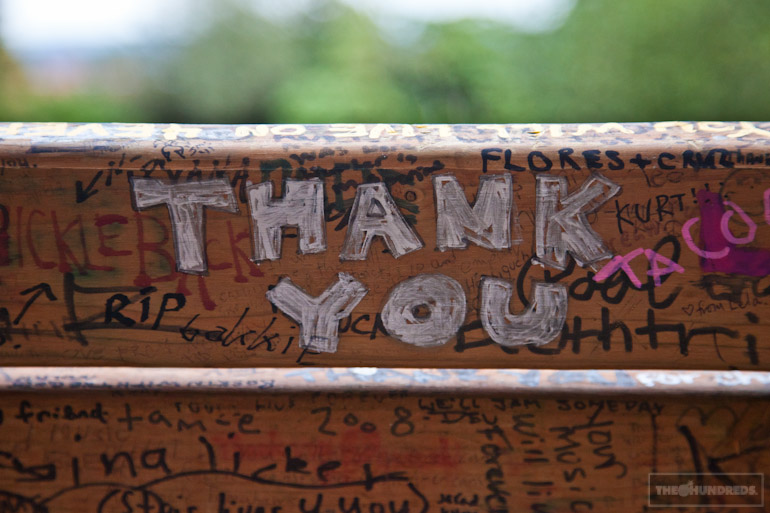 by bobbyhundreds