I need to start off this entry by disclaiming all views expressed herein aren't necessarily that of everyone at The Hundreds. As much as this blog serves to keep you attuned to the lifestyle and story of the brand, occasionally I also use it to personally reflect on political issues and current events that I feel affect you, our regular reader.
–Bobby
[I shot all photographs while marching in Saturday's May Day 2010 Rally, here in downtown Los Angeles.]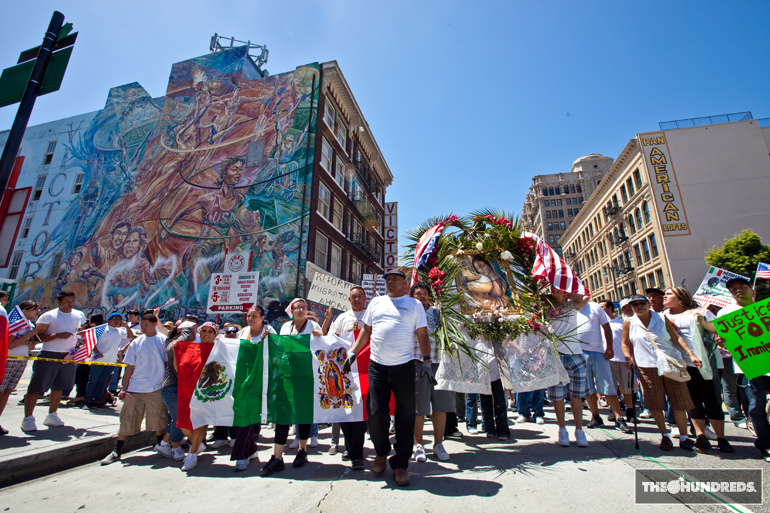 If you live in the United States of America, today's post concerns you. Regardless the color of your skin, economic status, or social standing, you are either an immigrant yourself or the descendant of one. Whether you are an American citizen, on your way to getting there, or outright illegal, you are here because centuries ago, the U.S.A. opened its doors (and arms) to immigrants worldwide, without criteria. As inscribed on the Statue of Liberty: "Give me your tired, your poor // Your huddled masses yearning to breathe free // The wretched refuse of your teeming shore. // Send these, the homeless, tempest-tossed to me, // I lift my lamp beside the golden door!"
This country was built off the backs of immigrants, legal and illegal. Consider the European settlers who crash-landed the Mayflower, they were as undocumented and unwelcome as it got. We are all immigrants, we are all aliens, and we are all American. So why are some of us being treated differently?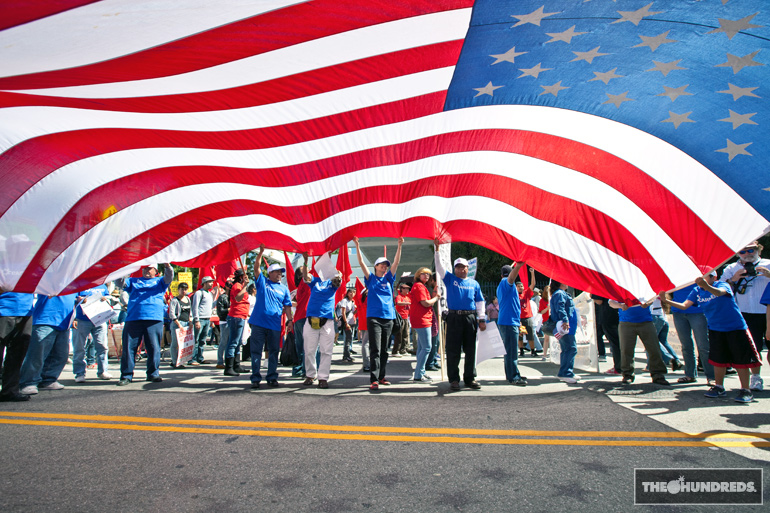 When Barack Obama campaigned for office, he did so on the promise of immigration reform within his first 100 days as President. Unfortunately, we're still waiting for change as the nation teeters on a hotbed of racial tension and frustration. Immigration reform spans a breadth of issues on all sides of the political spectrum. On the far right, immigration reform may mean astringent measures on immigrants, and a hardline stance against illegals. Conversely, you have views shared by those who marched in May Day rallies across the country Saturday, with the largest numbering 60,000 protestors here in L.A. These protestors called for the government to respect everyone's civil rights, living wages for workers, and facilitated paths to legalization for illegal immigrants. Furthermore, they wanted to see an end to anti-immigrant legislation, breaking up of families due to deportation, and the criminalization and stigmatization of immigrants.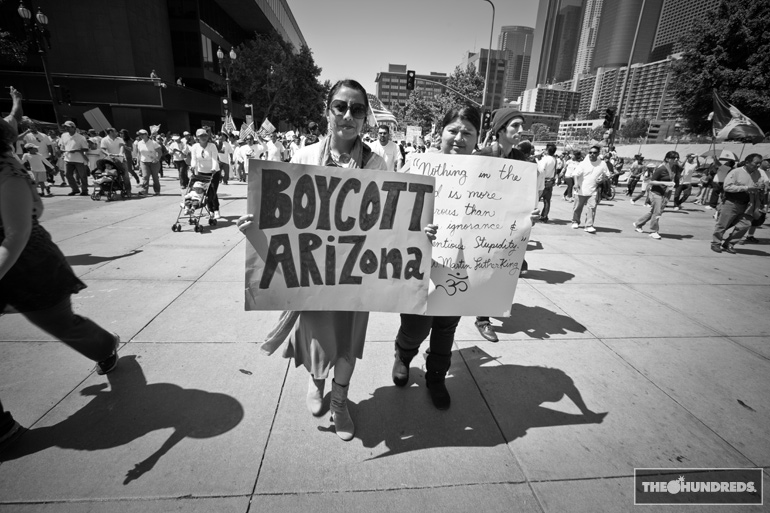 A couple weeks back, Arizona enacted a law that, in case you haven't heard, is polarizing the nation. Senate Bill 1070 makes it a misdemeanor for an alien to be in Arizona without carrying I.D., and as long as the cop has reasonable suspicion that the individual is an illegal alien, s/he can arrest them. Although the measure takes extreme steps to confront and deter illegal immigration, the danger is that it gives law enforcement the unfettered right to demand identification from anyone s/he suspects is an illegal immigrant. To put it bluntly, if you look like you're an illegal immigrant, the cops can single you out. And if you can't provide papers, ohhh you're busted! In this way, the Arizona Senate and Governor Jan Brewer not only legitimized, but legalized, racial profiling, a practice that is irrefutably illegal according to both federal and state constitutions. Not to mention a catastrophic civil rights wrong.
I took to my Twitter on Friday, which I usually reserve for tasteless jokes and aimless commentary, this time to voice my anger and disbelief over Arizona's law. But what shocked me even more were some of the responses I got, defending the bill as not only justified, but practical and long-awaited. Some responders were ignorant to the point that they didn't even know that a Chicano/Latin-American, by definition, is an American citizen. In their eyes, as long as someone looks "Mexican," they weren't legal! Crazy, right? Actually nope, apparently I'M the one who's crazy. A recent Gallup poll found that the majority of Americans favor the Arizona law, and only 39% disagree with it. And studies all over have proven Americans, for the most part, are perfectly okay with racial profiling. "Hey, whatever you gotta do to make sure my flight doesn't blow up!"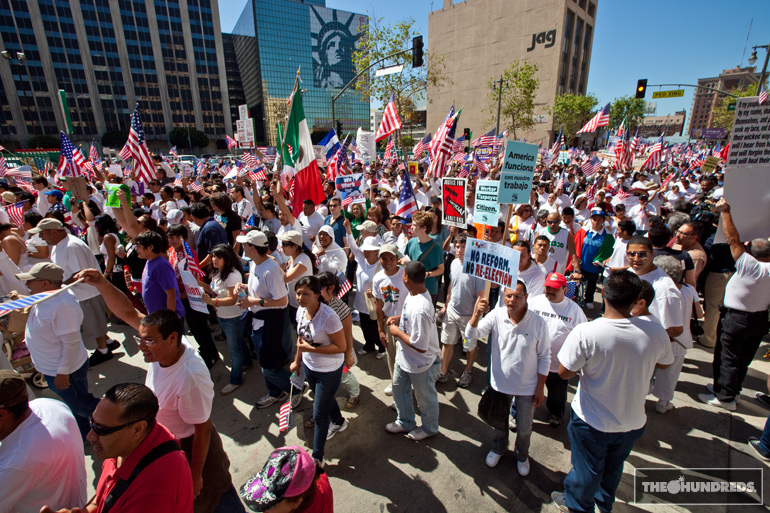 So tell me, what does an illegal immigrant look like? Brown, draped in a poncho, wearing Flojos and a sombrero? How about White waving a Canadian flag, lumberjack, and a hat to match? Nahh…
Has Jan failed to remember that many Chicanos have been here for generations, longer than some of the white police officers who will be questioning their American-ness? Even better will be when a cop tries to run game on a Native American. This law is straight-up offensive and racist towards minorities of Latin descent, actually, all those of darker complexions, and has unsurprisingly prompted everyone from civil rights activists to major league baseball officials to Arizona Iced Tea to boycott the entire state. Thus, the Governor revised the bill on Friday to add that, "Oh wait, I'm not racist! What I MEANT was that cops can harass you if you're suspected of doing something illegal… aloooooong with looking like an illegal immigrant,.. maybe,.. kinda."
Sorry Jan, still racial profiling, and still — very much — racist.
We as a people need to acknowledge the danger in racial profiling. How does it go again? "Those who forget history are doomed to repeat it."? For example, just this past week, the oil spill in the Gulf of Mexico was a haunting reminder that we haven't learned our lessons from dependency on oil, let alone Exxon-Valdez. Those who forget history are doomed to repeat it. Have we forgotten our shameful behavior during World War II, racially profiling red-blooded American citizens for their Japanese descent and imprisoning them in internment camps? It took the government decades to apologize for that one, yet we're right back at it again. Those who forget history are doomed to repeat it.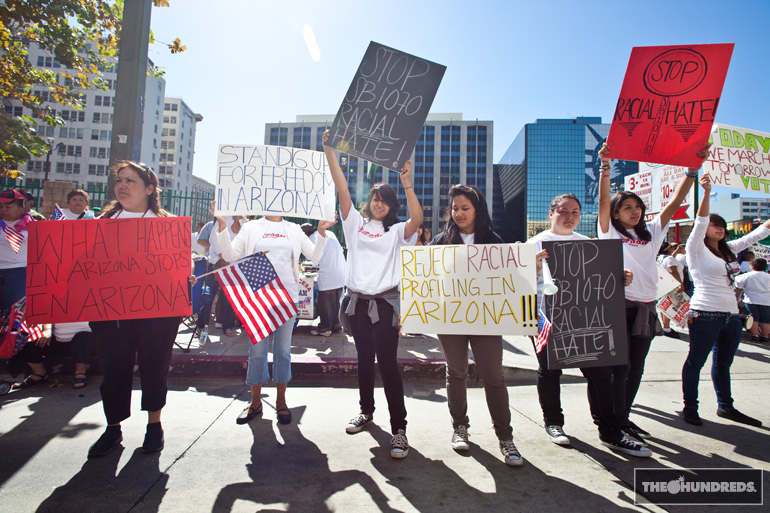 Of course, the difference is now, we, the minority, have a unified, resounding, and deafening voice. We have a Black President (still can't believe it happened), women have made substantial gains in the workforce, skateboarding is a mainstream sport, and there are Asians in entertainment that aren't relegated to judo-chopping. Most importantly, as far as this conversation goes, Chicano/Latin-Americans now account for 50 million people in the United States. By the time we're old and gray, Chicano/Latin-Americans will be more than half of California, with Whites falling to about a quarter of the state's population. What happens when the minority becomes the majority? That's the best part about this whole controversial divide: It's temporary. It's not so much a break, as a shift, and our grandkids won't understand how we could've ever done this to our Latino/Chicano brethren. Maybe that's why the majority is so upset.. maybe they're just scared because for the first time ever, they're starting to feel what it's like to be the underdog.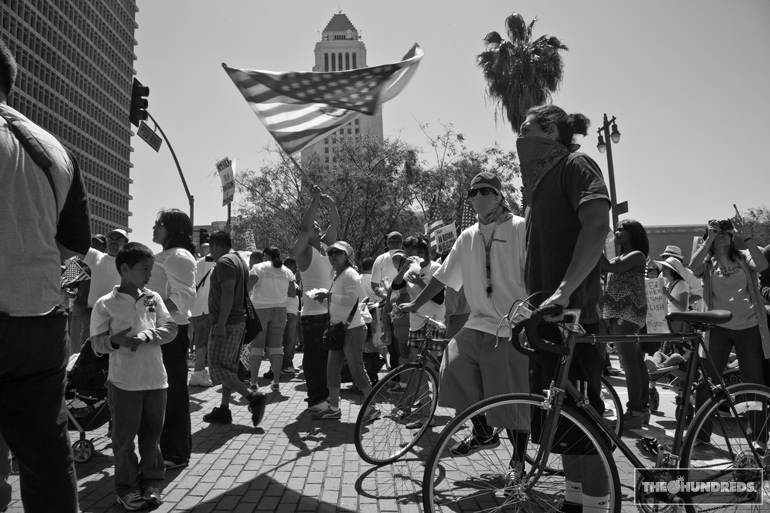 This is not about condoning illegal immigration, but it is about defending immigration. It's about remembering where we all came from, and reminding ourselves who we are. We are intelligent Americans, we aren't racist pigs. We love our country because of it's diversity, our ancestors came here to flee persecution, not to perpetuate it. The greatest thing about this great land is how great we can be at working together and embracing our differences.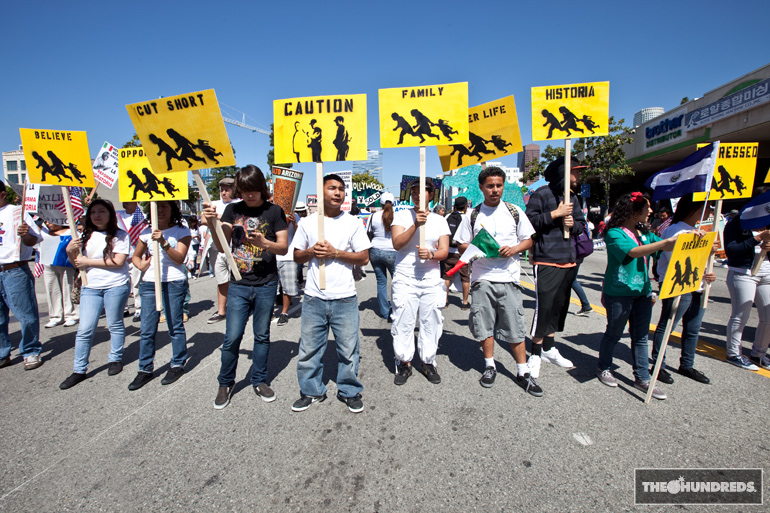 DON'T BELIEVE EVERYTHING YOU READ, ESPECIALLY NOT FROM ME. DECIDE FOR YOURSELF. READ ARIZONA SENATE BILL 1070. KEEP UP TO DATE WITH THE NEWS. DON'T LET THE GOVERNMENT MAKE DECISIONS WITHOUT YOU.
THIS IS NOT A REPUBLICAN/DEMOCRAT ISSUE. THIS IS NOT A WHITE/BROWN ISSUE. THIS ISYOUR ISSUE BECAUSE YOU HAVE TO LIVE WITH IT.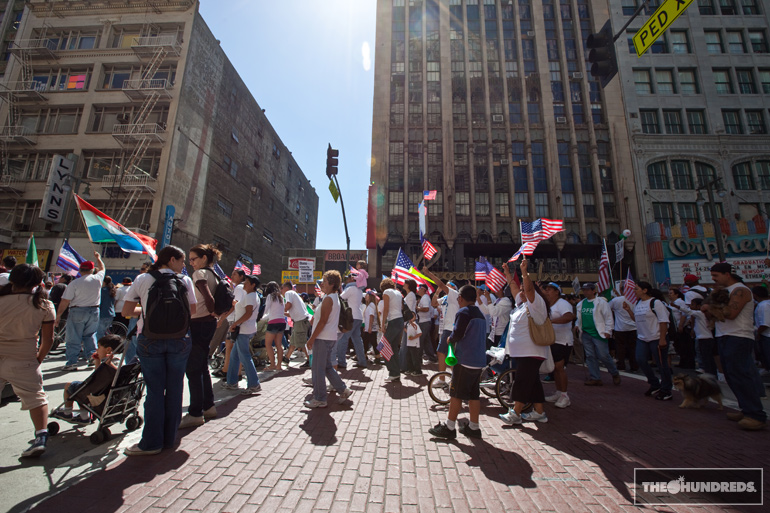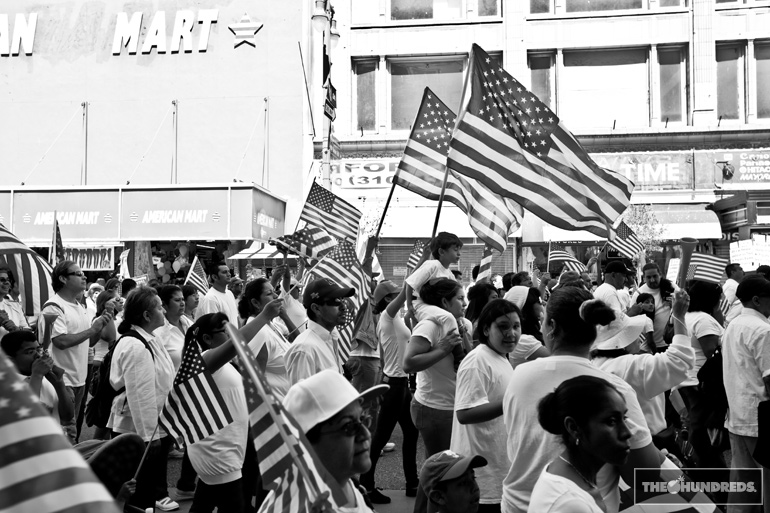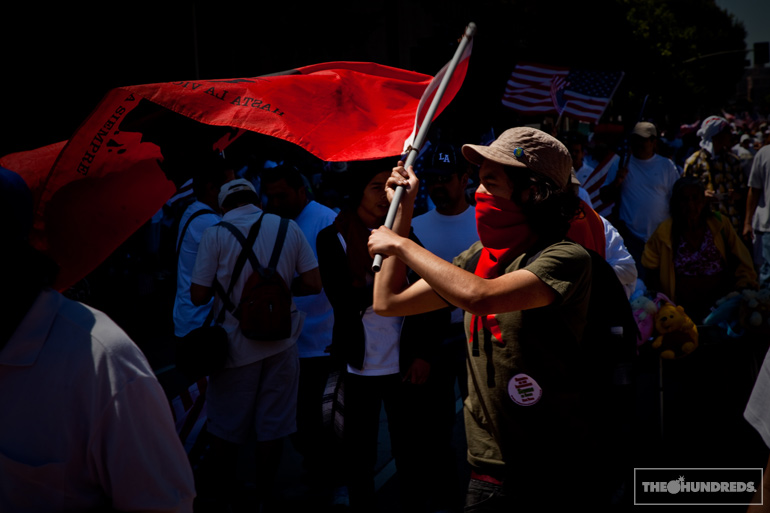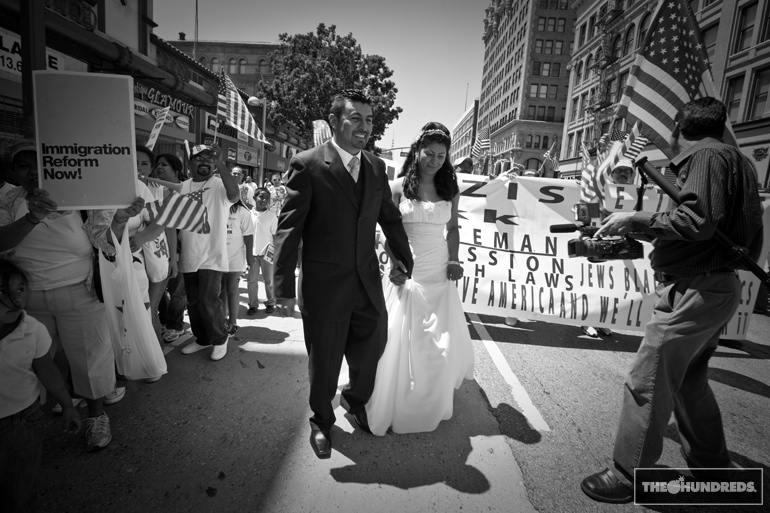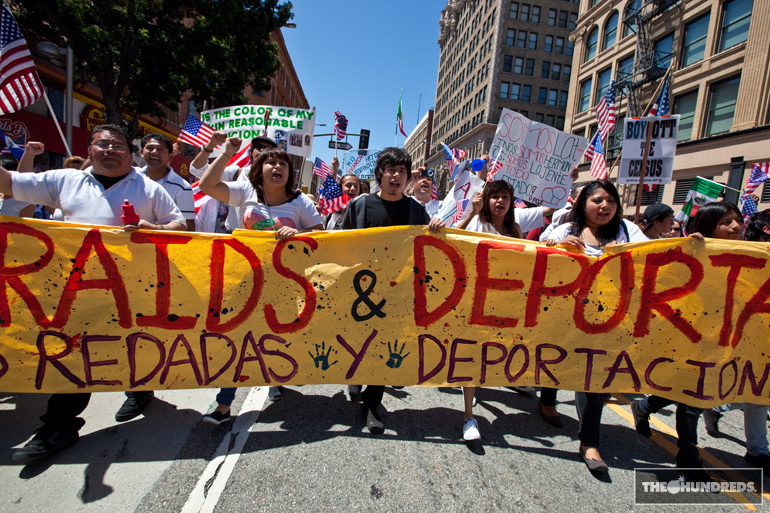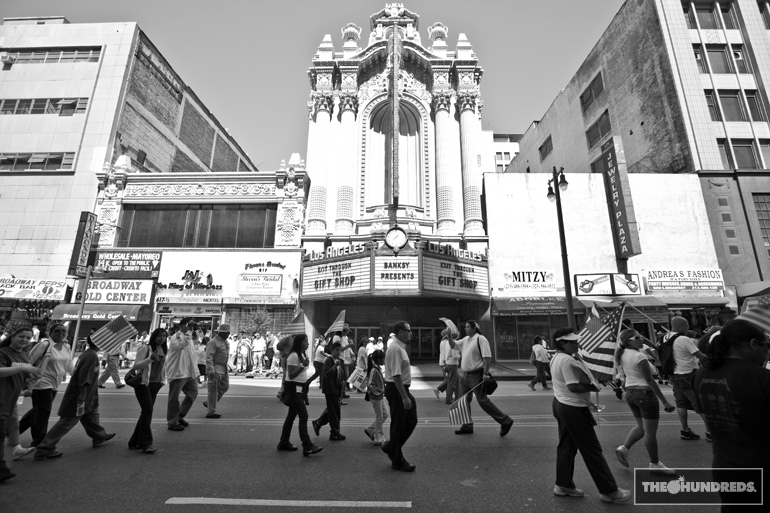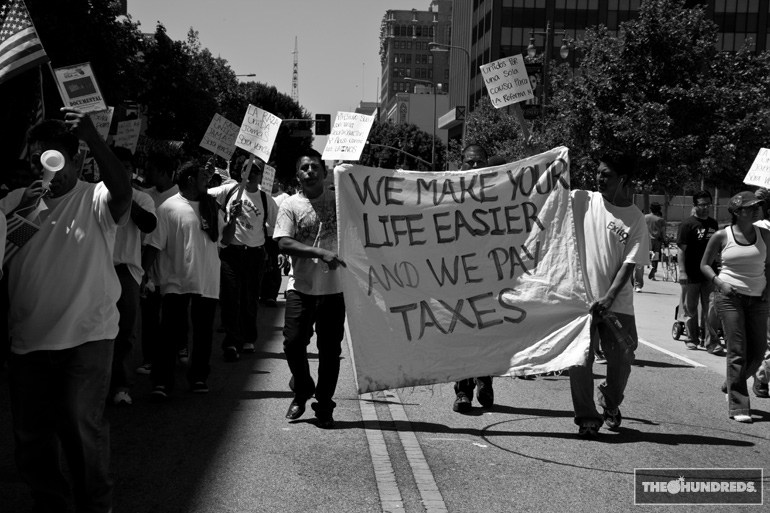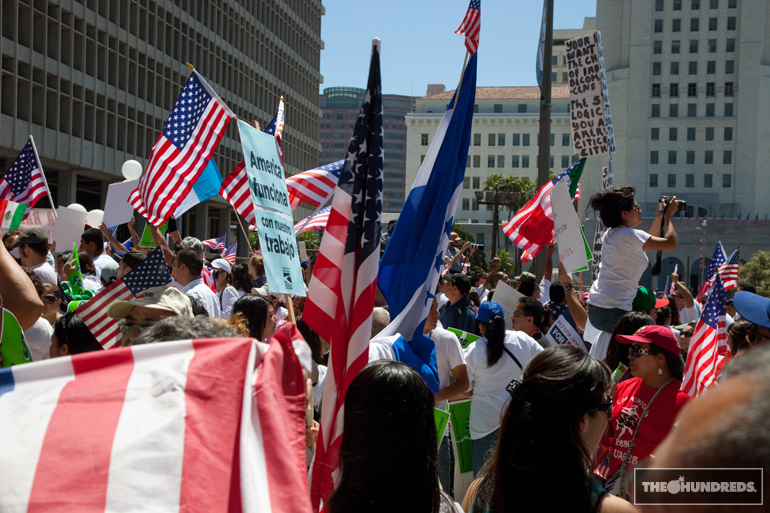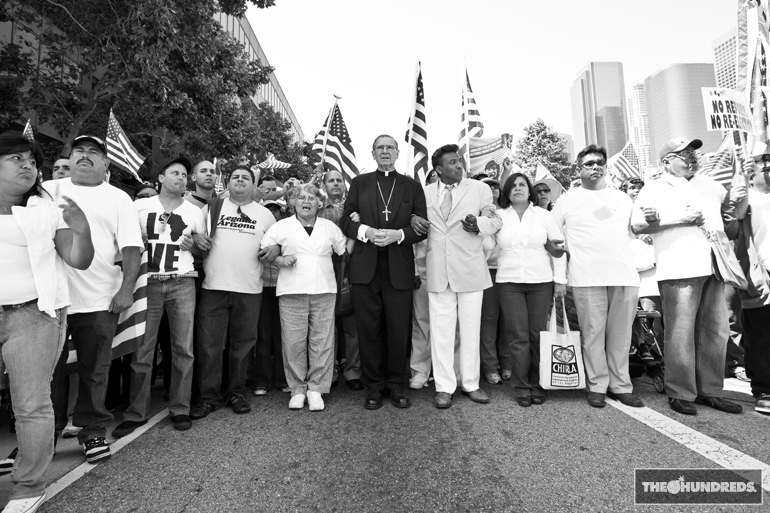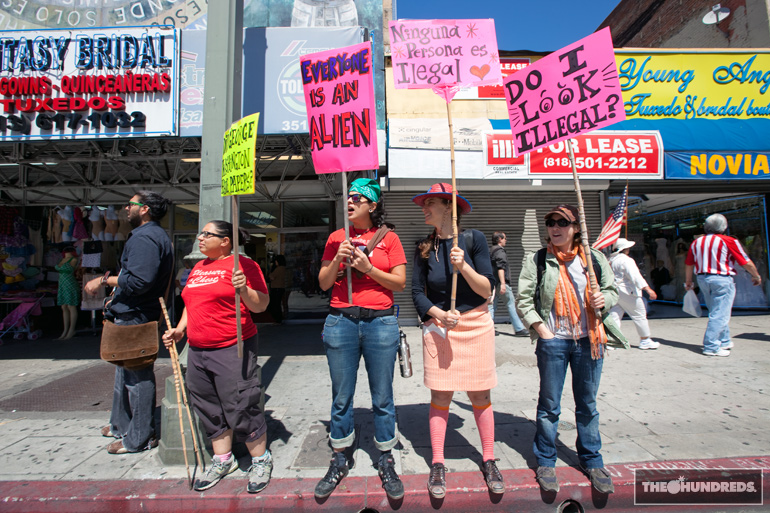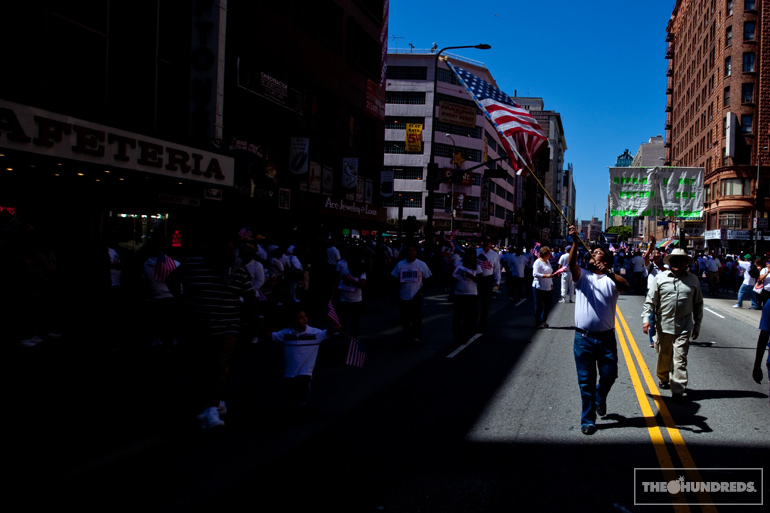 by bobbyhundreds