If you're in LA or San Francisco this weekend, do yourself a favor and stop by The Hundreds. Not only can you get your hands on a GREEN/420 New Era cap, but also our limited RSWD/POST pinstripe fitteds and baseball tees.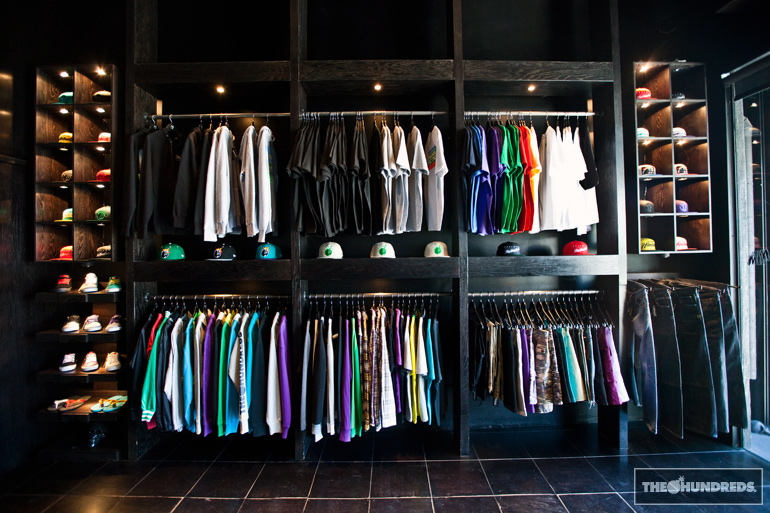 Plus, THSF, you lucky bastards get the exclusive E-40 collaboration t-shirt, the same one that Alex Spit is rocking here while catching up with Sweets (HUF).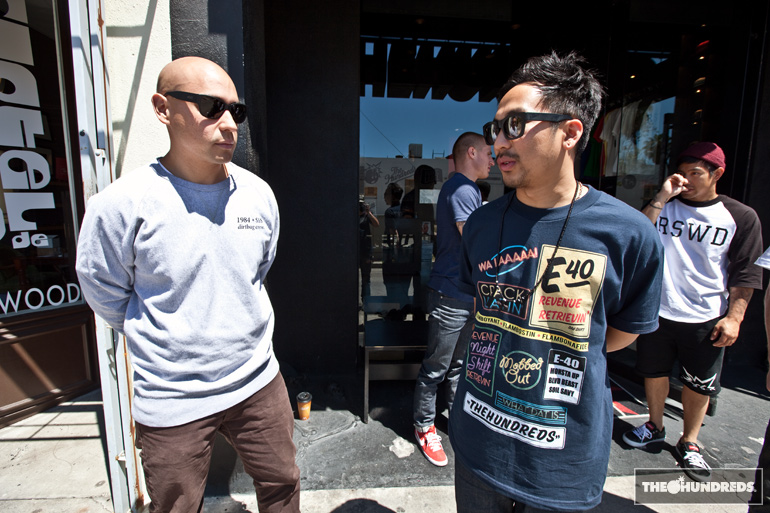 Jimmy Gorecki's wondering why we're offering a Yankee-ish pinstripe baseball cap in Dodgertown?? Chucky's got no clue.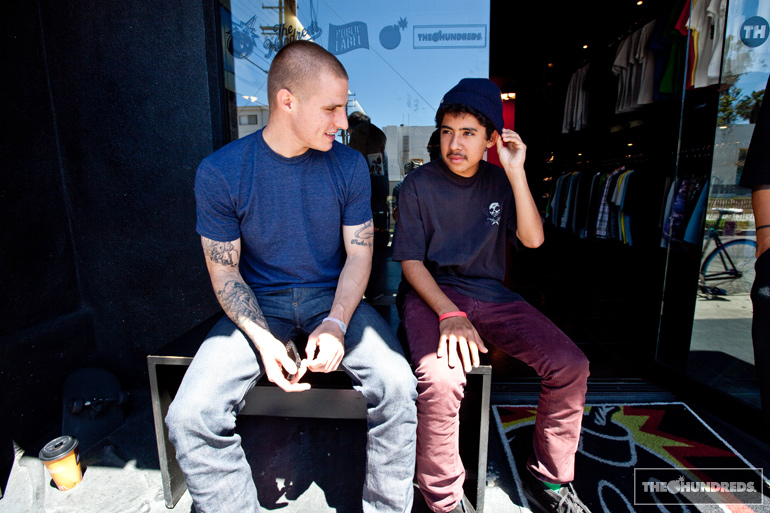 ROSEWOOD REPRESENT.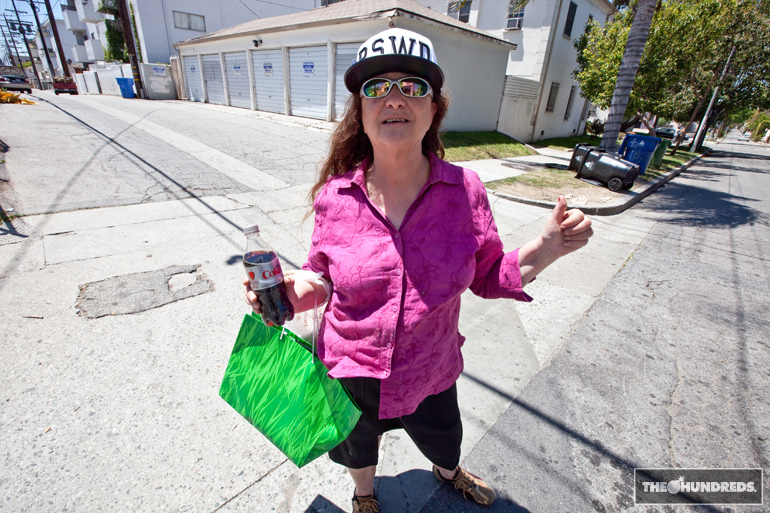 by bobbyhundreds