When I told people we'd be traveling to the Midwest this past week – in specific, Cleveland – everyone automatically assumed it was for business.  Why would anyone fly to Ohio for pleasure?
Robert (from our longtime partner Next) had been coaxing us to visit his hometown forever.  The last we sat down with him at Agenda, he had convinced us to do a little Midwest tour, centered around a Q&A at their newest concept, Xhibition.  He promised untold stories, vibrant street culture, but most of all, delicious food.  We bought our tickets right away.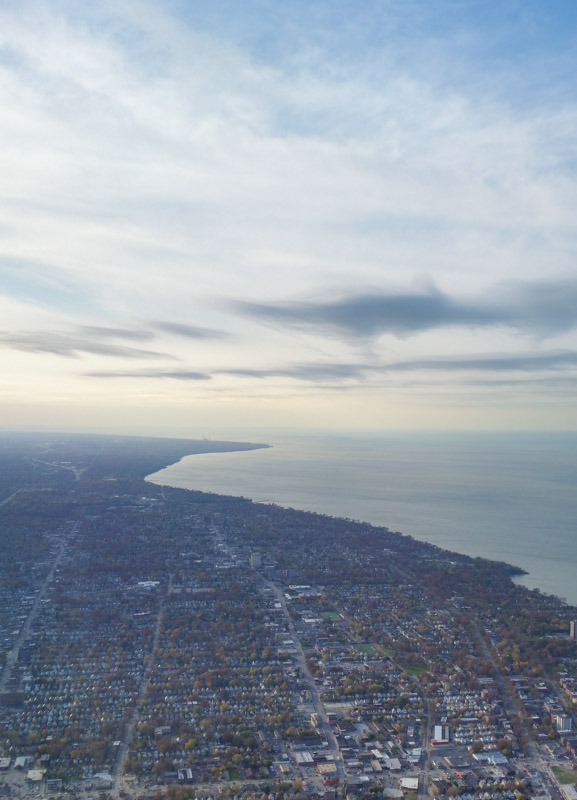 There were a couple things I had to see once we hit the floor.  The first was the Rock & Roll Hall of Fame.  The second was Ralphie's house and neighborhood from A Christmas Story.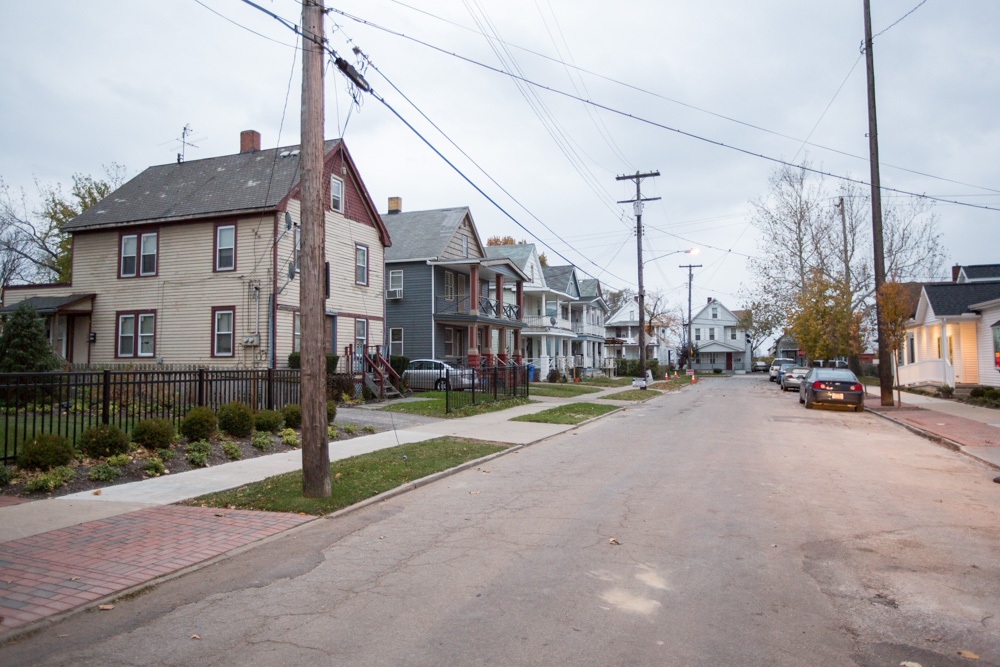 How cool is this?  (Remember when we released an A Christmas Story-inspired T-shirt and sweatshirt last Winter?)  This is the same house, perfectly intact. The one in which Ralphie shoots his eye out, kid.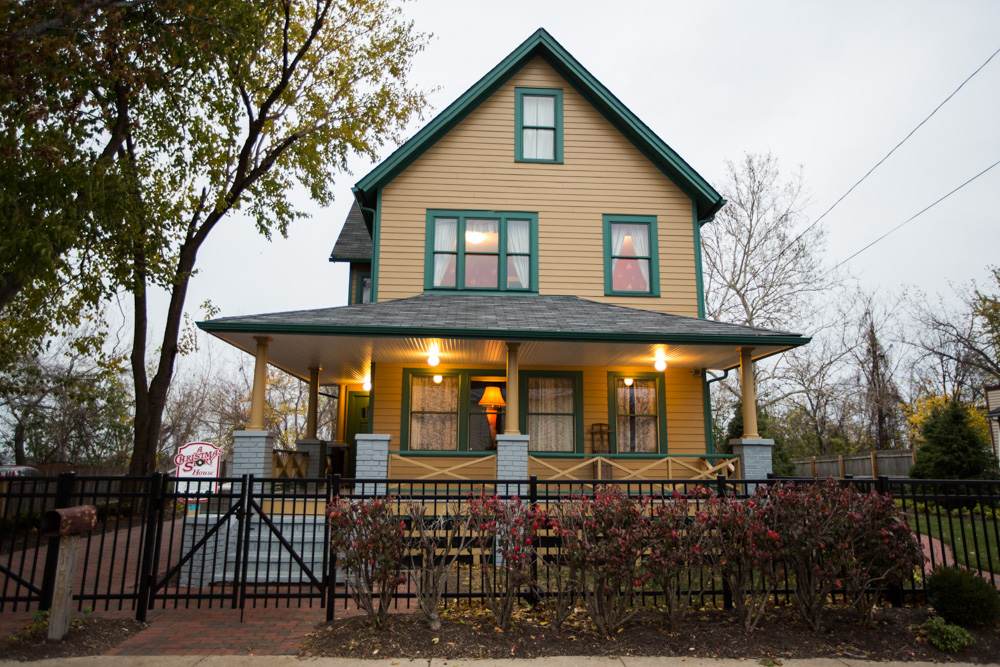 Inside, the leg lamp stands (although I have to be upfront that this isn't the original. There were 3 used in the movie, but they all cracked during production).  But inside the living room and bedrooms, everything has been kept intact.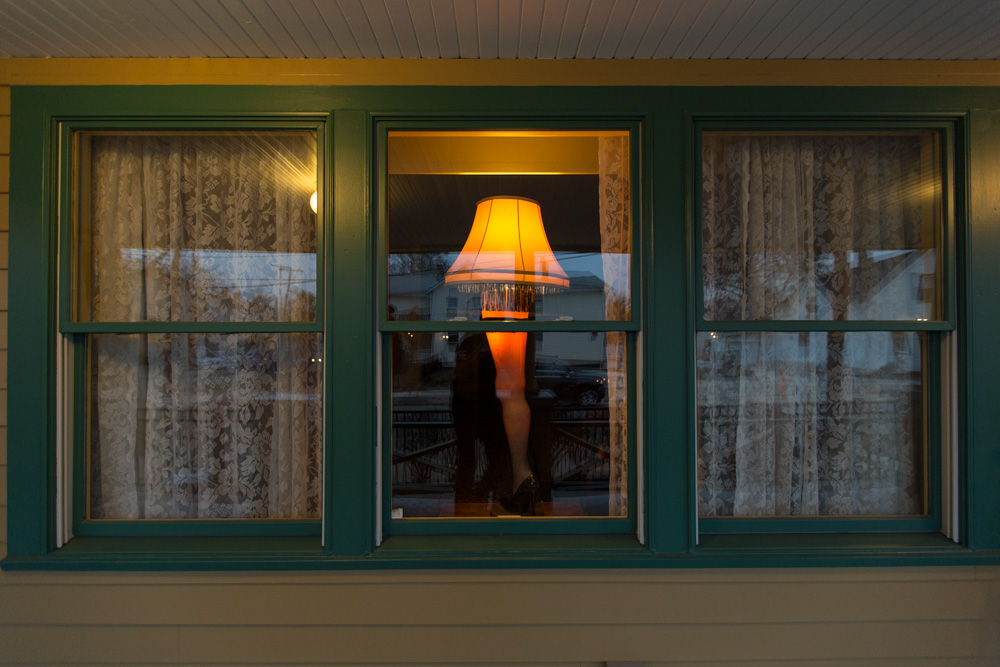 I feel funny inside.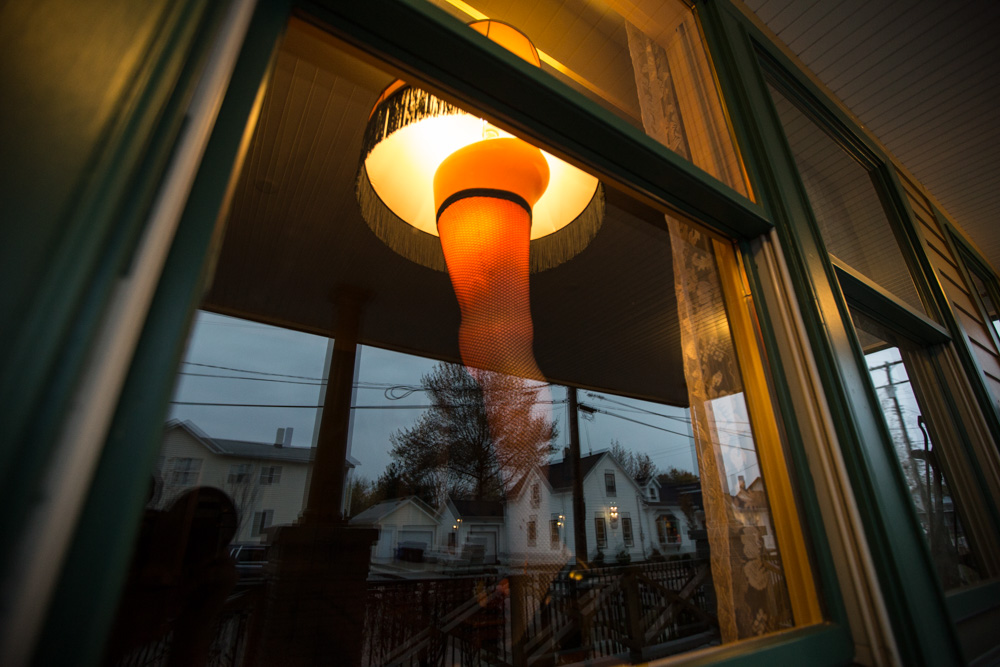 Big Fun Toy Store in Cleveland Heights is the most thoughtful and comprehensive collection of childhood nostalgia I've ever experienced.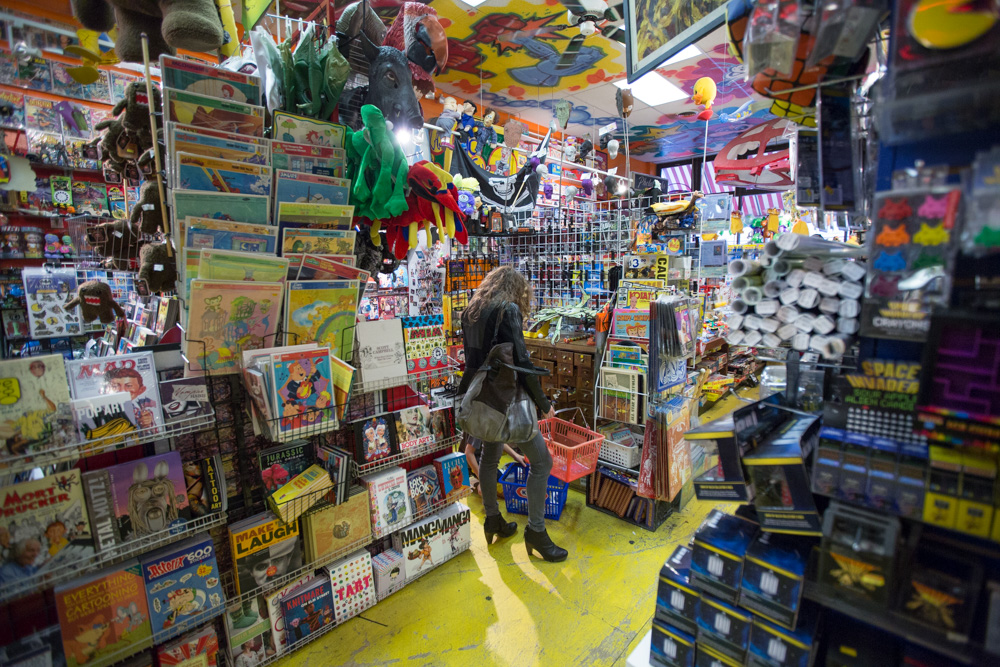 There are plenty of shops around the world that operate in this same vein, but none that have painstakingly curated as thorough of a toy archive as Big Fun.  Every decade is told from A to Z, from pranks to collecting cards, action figures to lunchpails.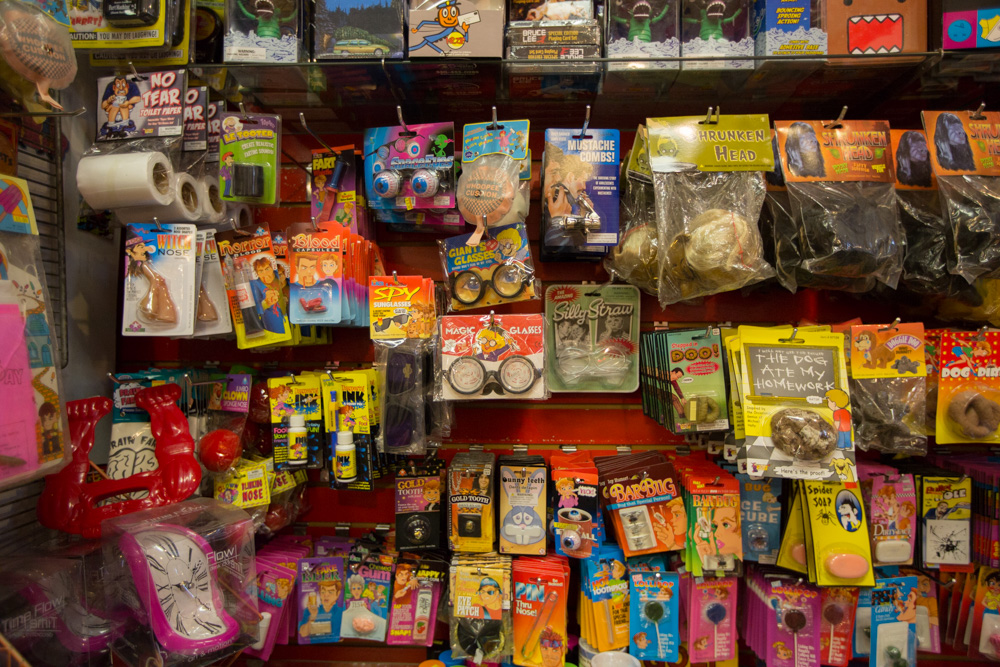 I spent the majority of the time browsing the '80s arena.  Aside from Star Wars, the Super Powers figures were my earliest recollection of gotta-have-it toys.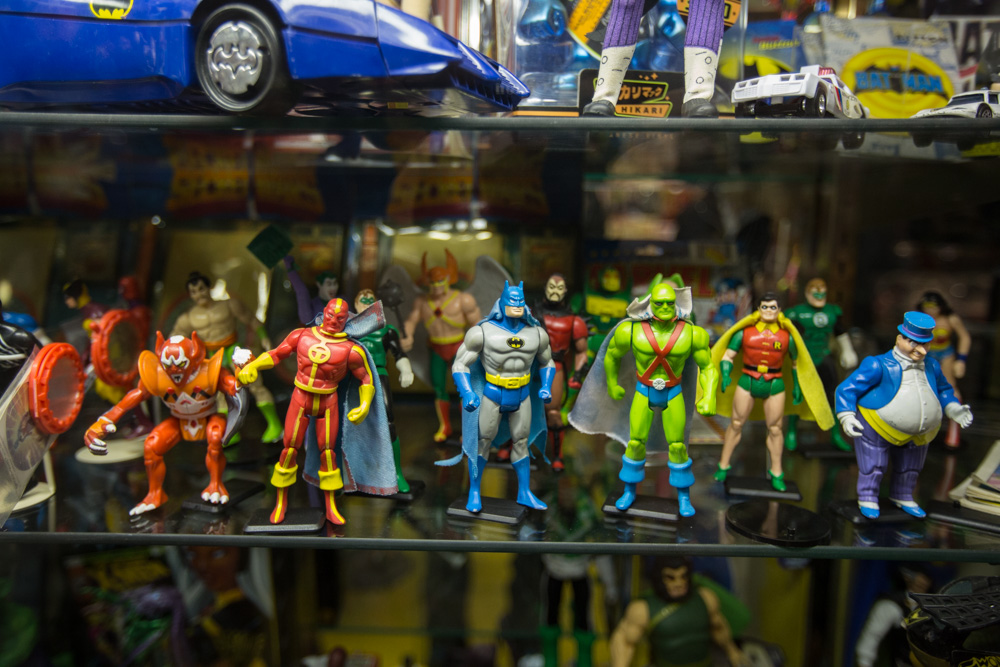 I just narrowly missed the first TMNT wave (although I had grown up on the Eastman & Laird comics), but my favorite Ninja Turtle figure was Rat King.  Which, coincidentally, also happens to be one of my favorite current rap acts.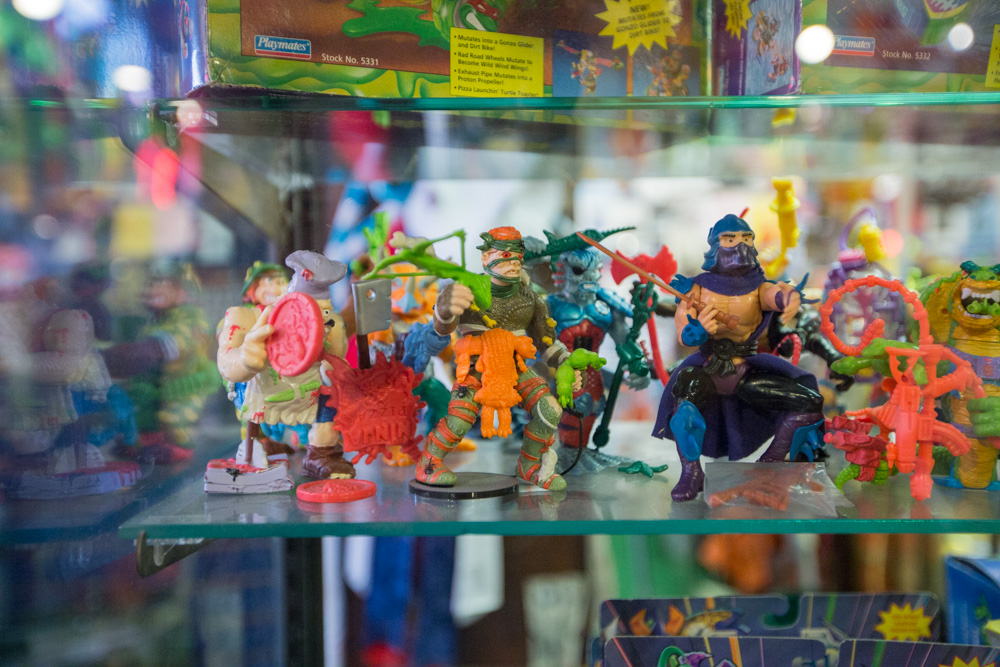 When pop culture first truly embraced X-Men: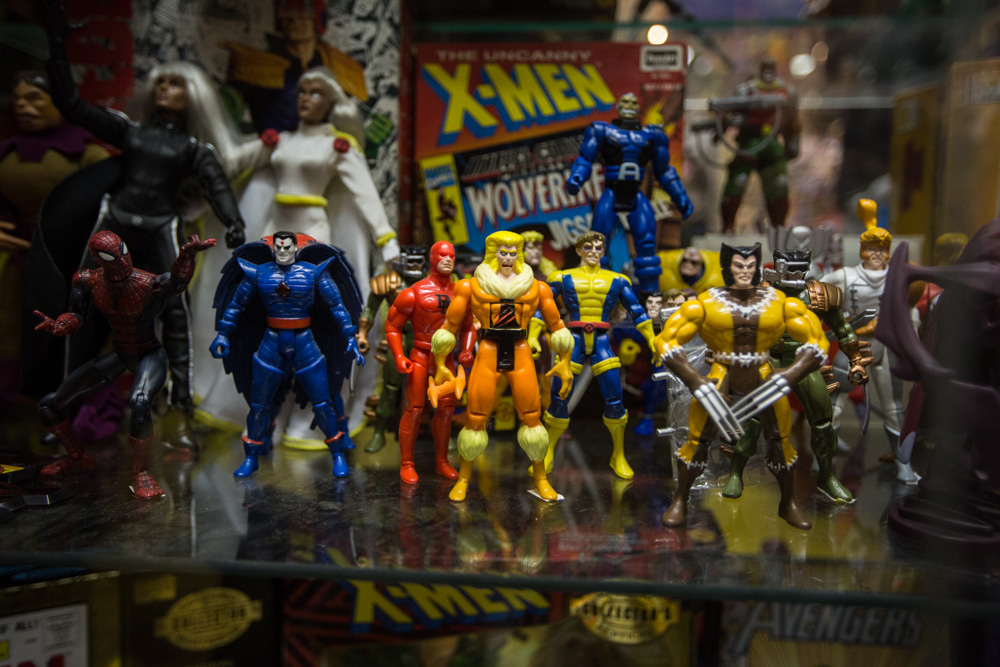 The GI Joe playsets were on another level: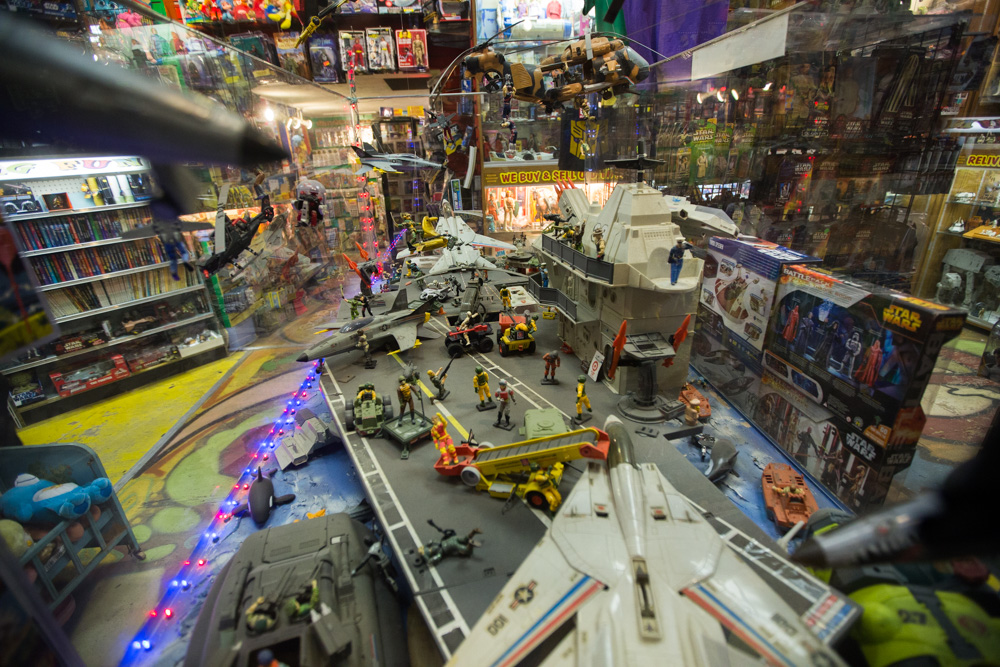 Who's excited for the new, all-female-cast Ghostbusters film? I'll let you discuss amongst yourselves.
How strange was that bootleg Ghostbusters cartoon with the giant gorilla that aired against The Real Ghostbusters on Saturday mornings? Did somebody let the trademark slip or something? Talk about confusion in the marketplace.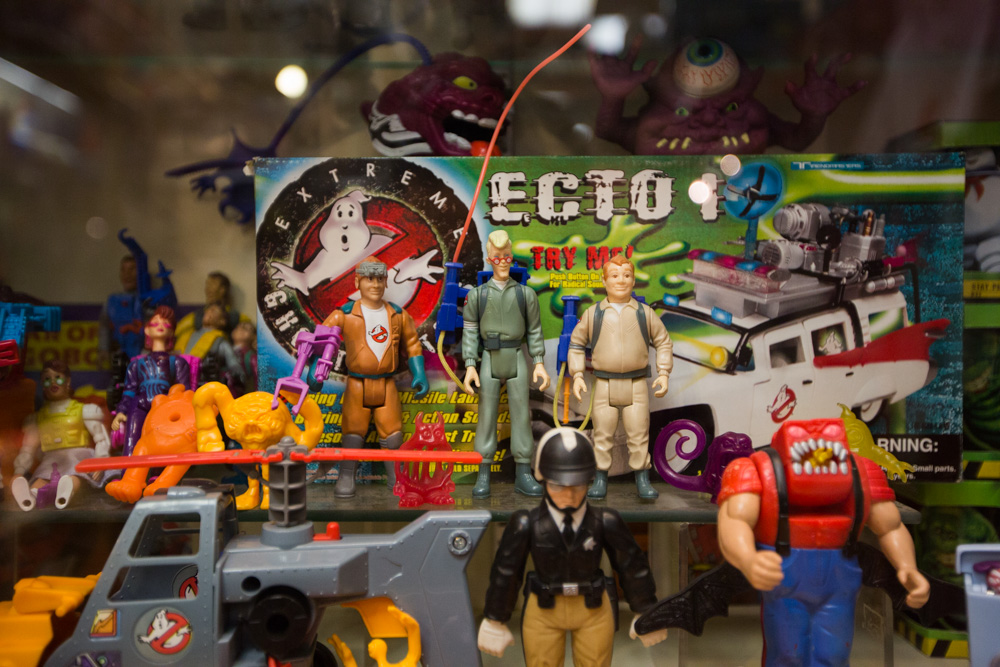 It's not the '80s without Thundercats and Silverhawks, 2 cartoons that probably wouldn't find an audience amongst the Spongebobbed kids of today.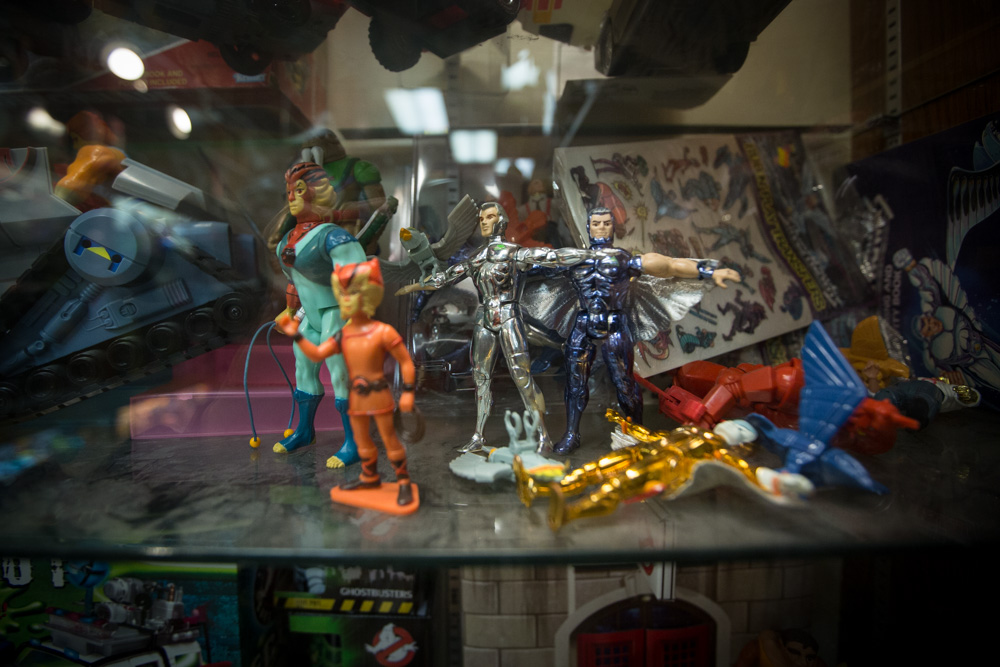 Where it all began. Not just for me and my generation, but movie merchandising, and rampant licensing blurring the lines of entertainment and advertisement.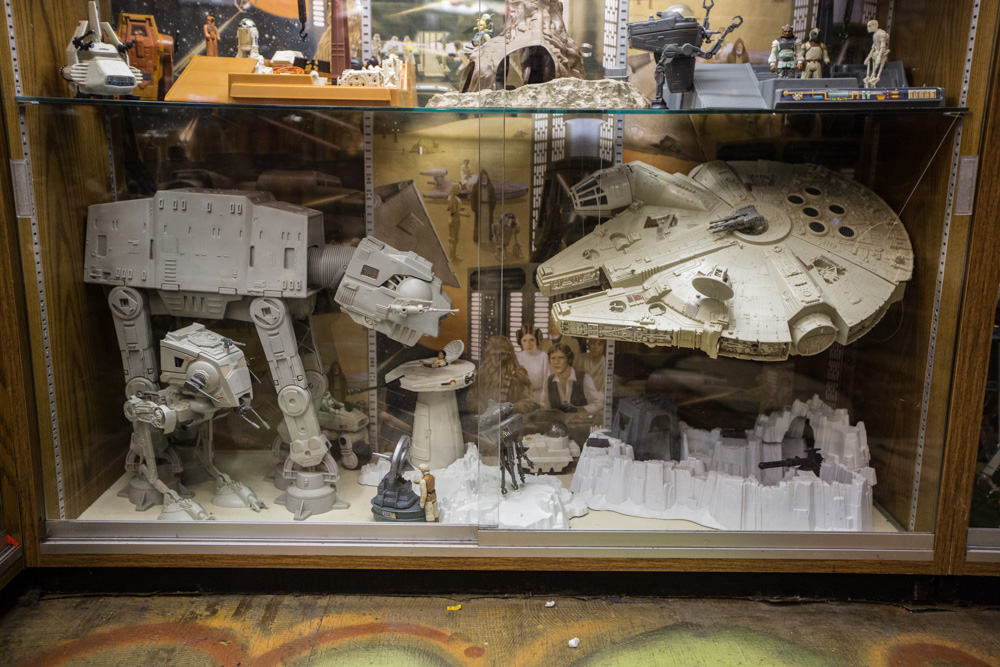 Masters of the Universe.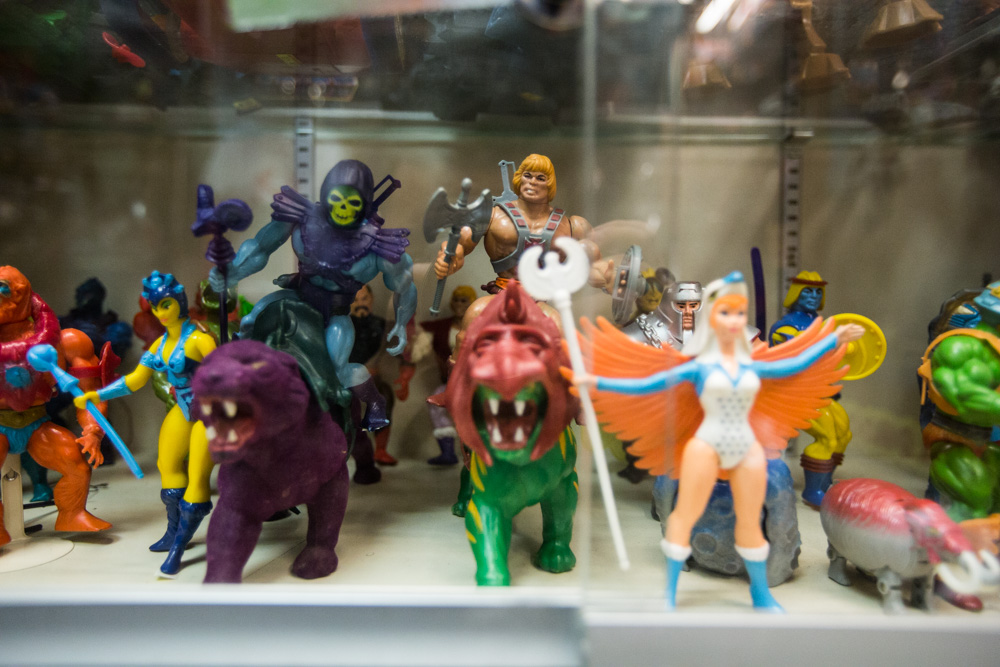 Transfomers, Go-bots, Voltrons…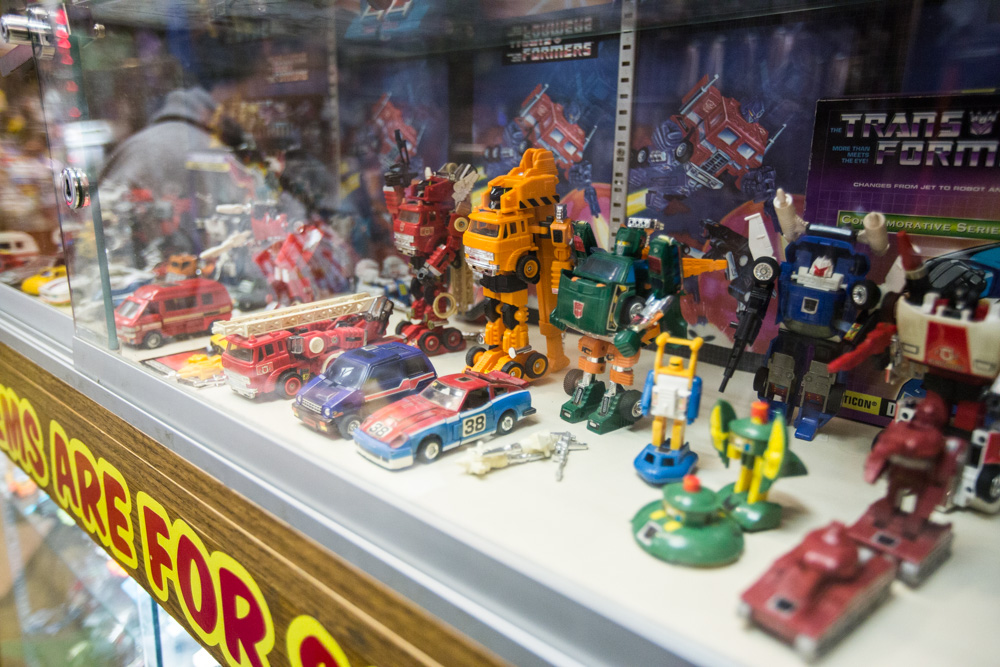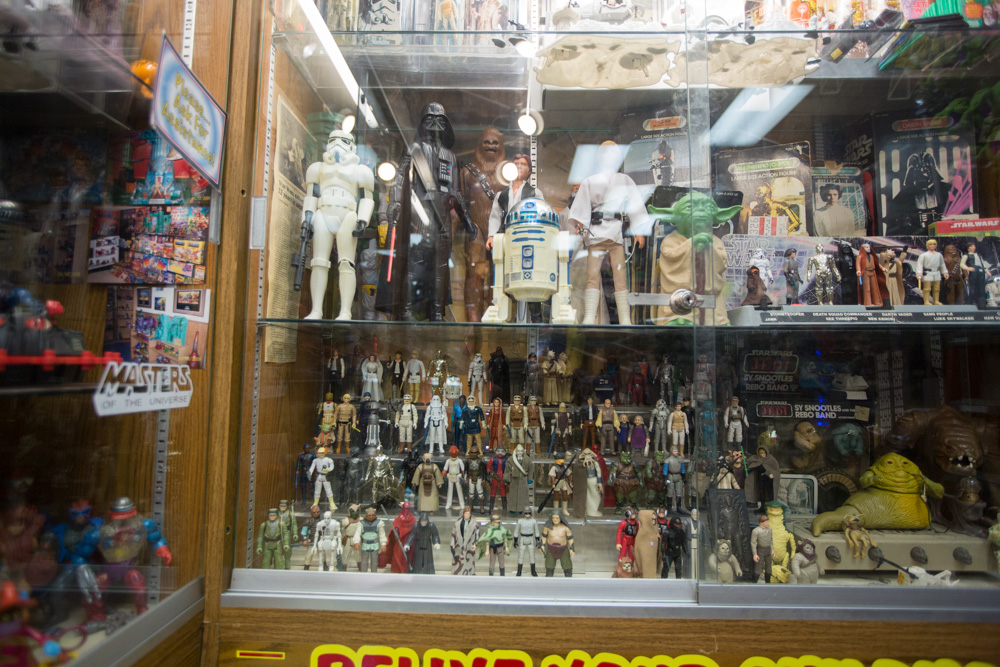 I had to throw these in also.  Don't judge.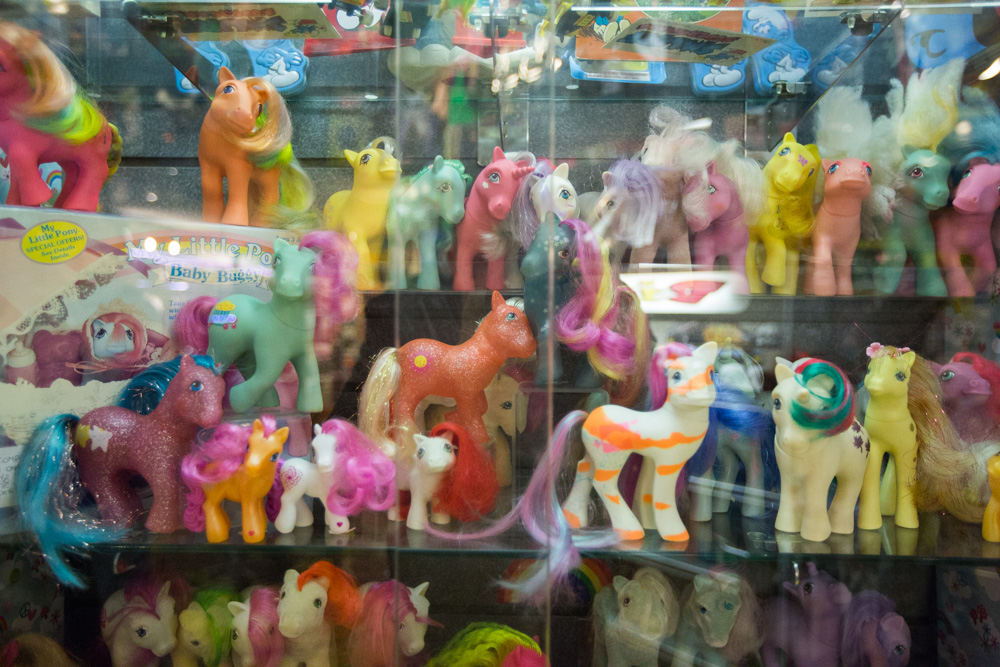 Even the video game department was prolific.  Every system imaginable from the past three (or four) decades, from N64 to Turbo Grafx 16.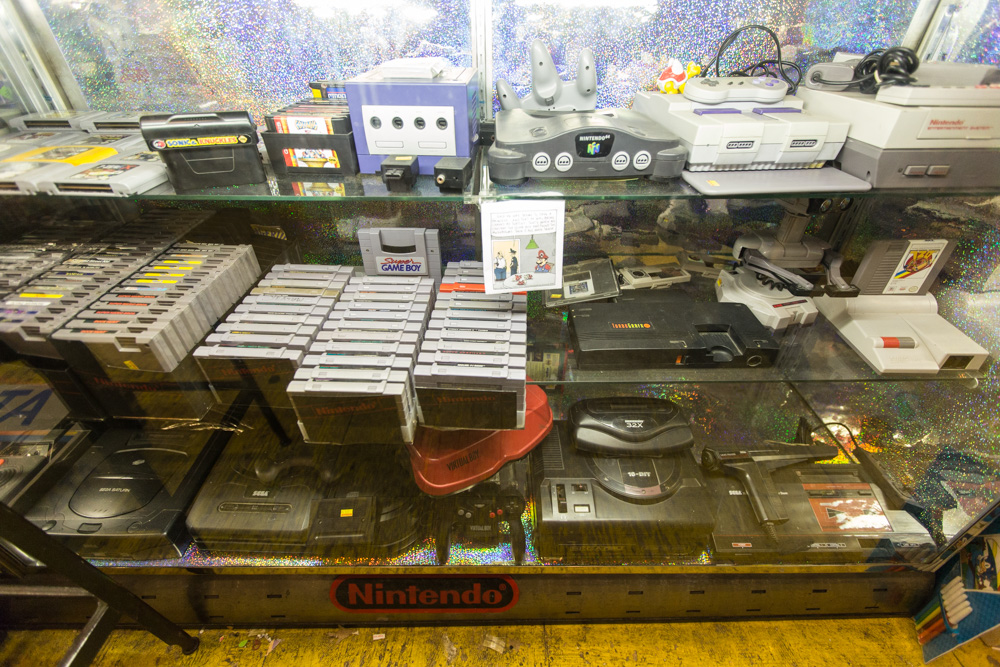 This brought back the fondest memories. Remember how fast the batteries would run out (and how heavy it was)?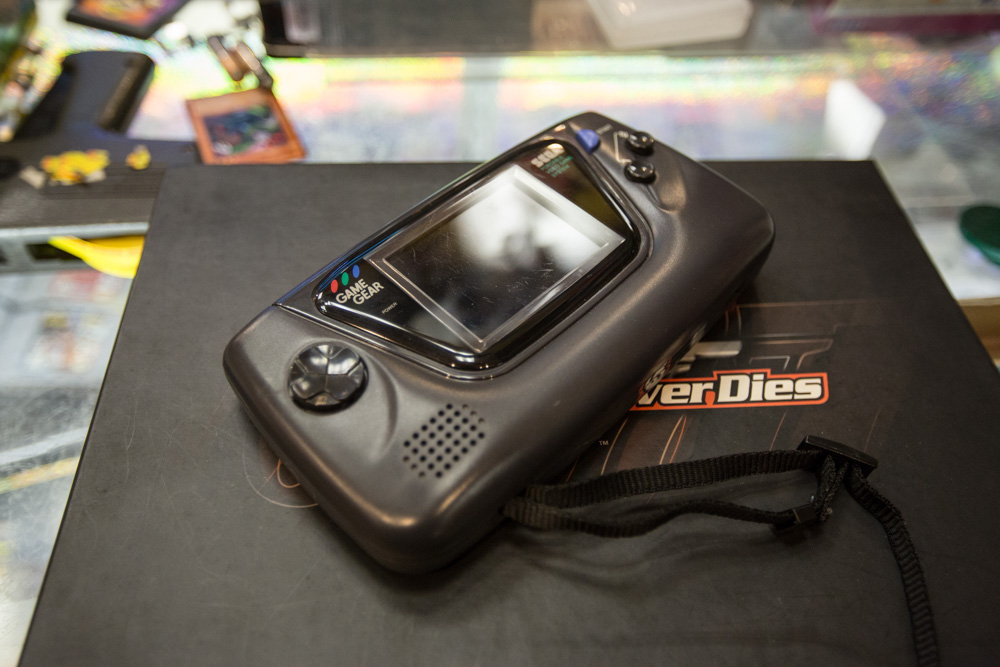 Stopped by Eddy's Barbershop on Coventry.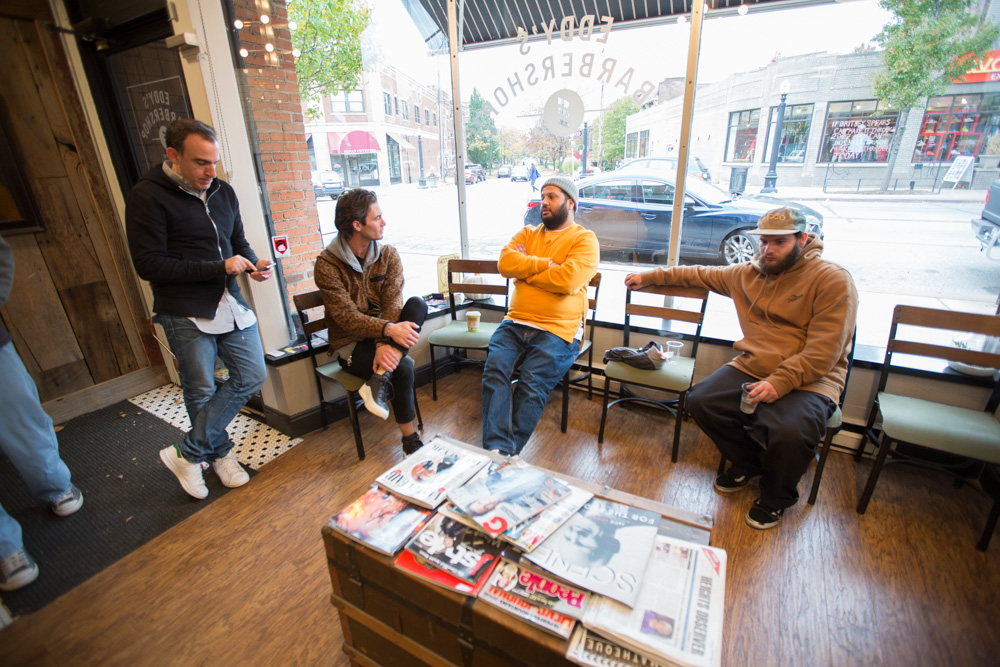 This is Chuck, this is his dream.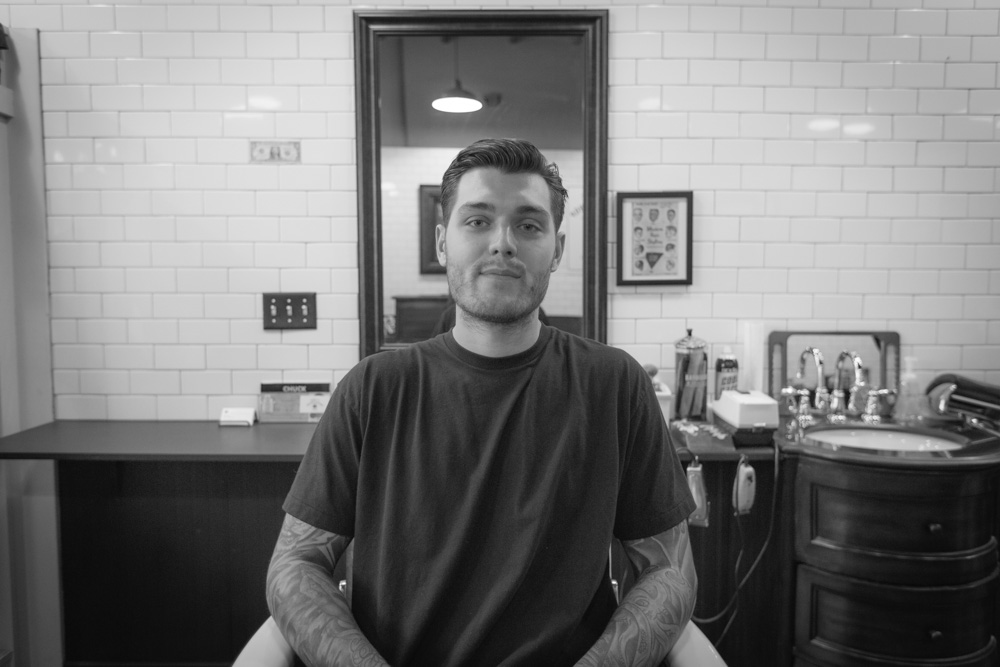 "Just a little on the top" – Steve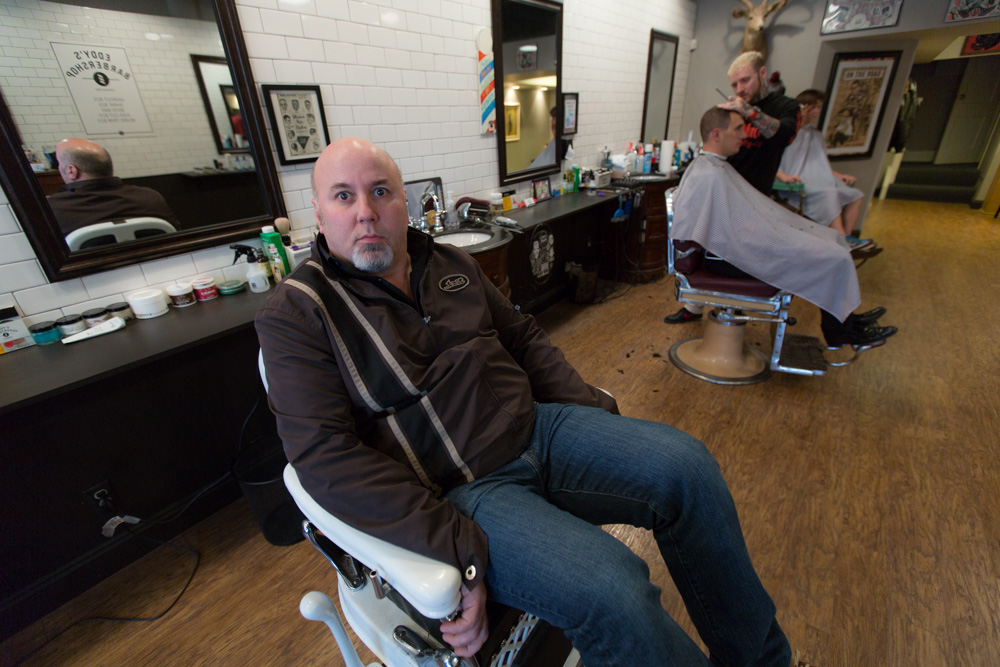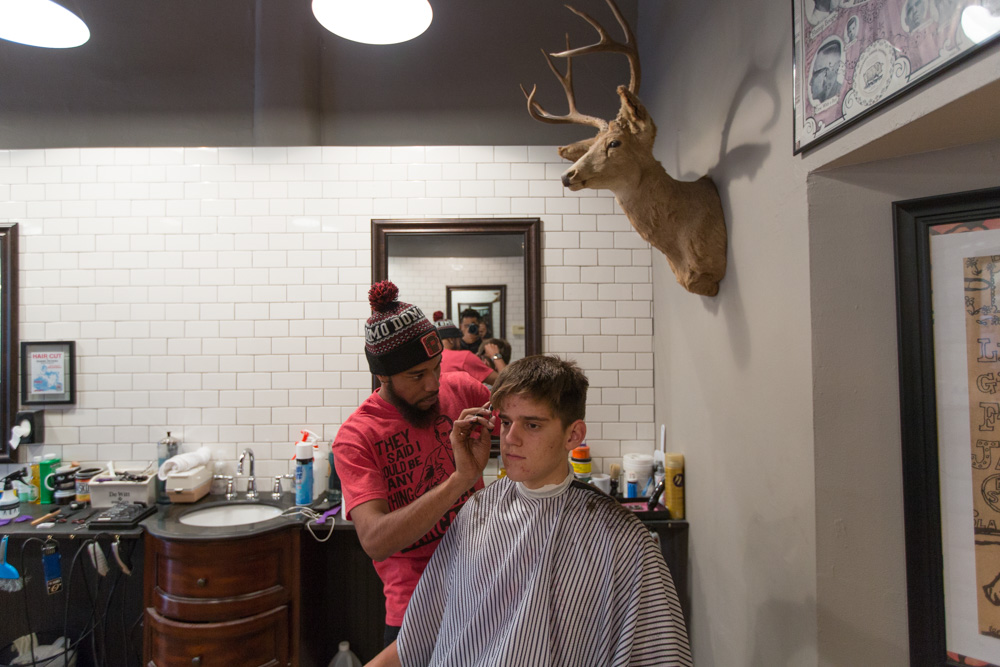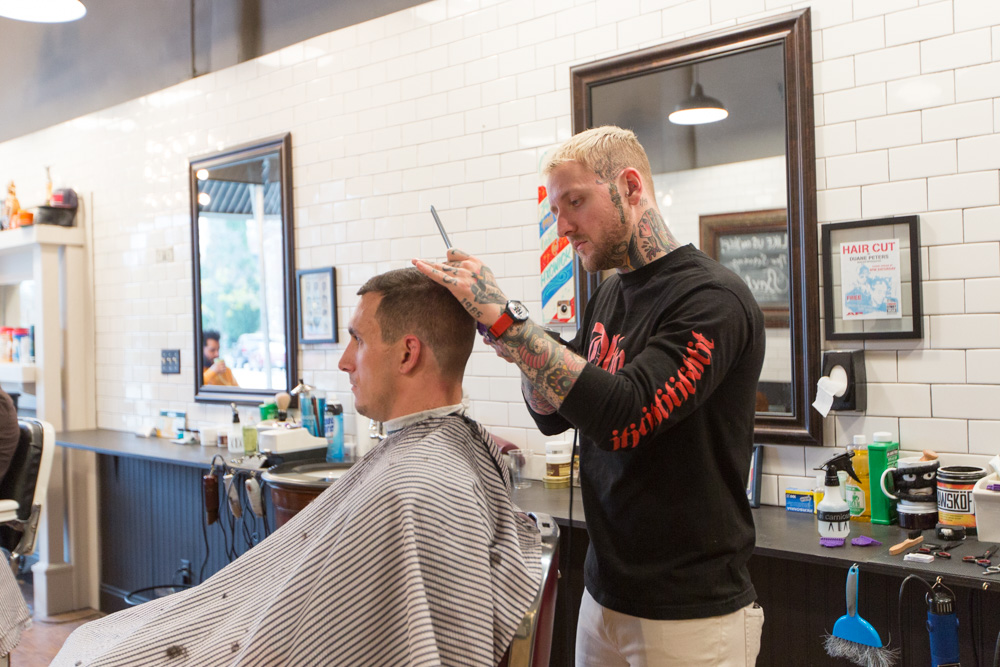 Visit Eddy's at 1785 Coventry: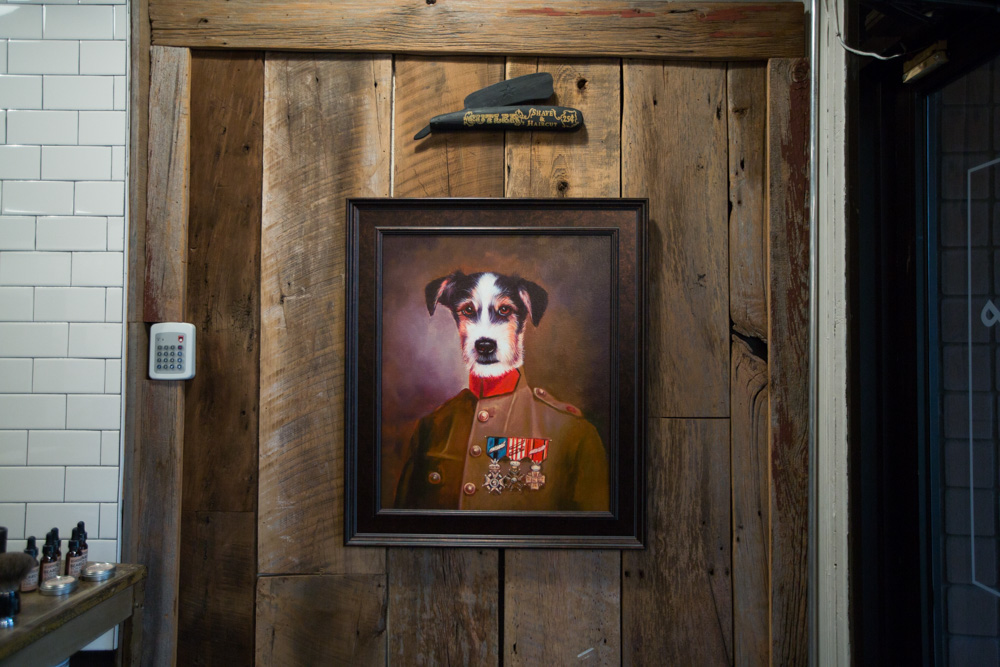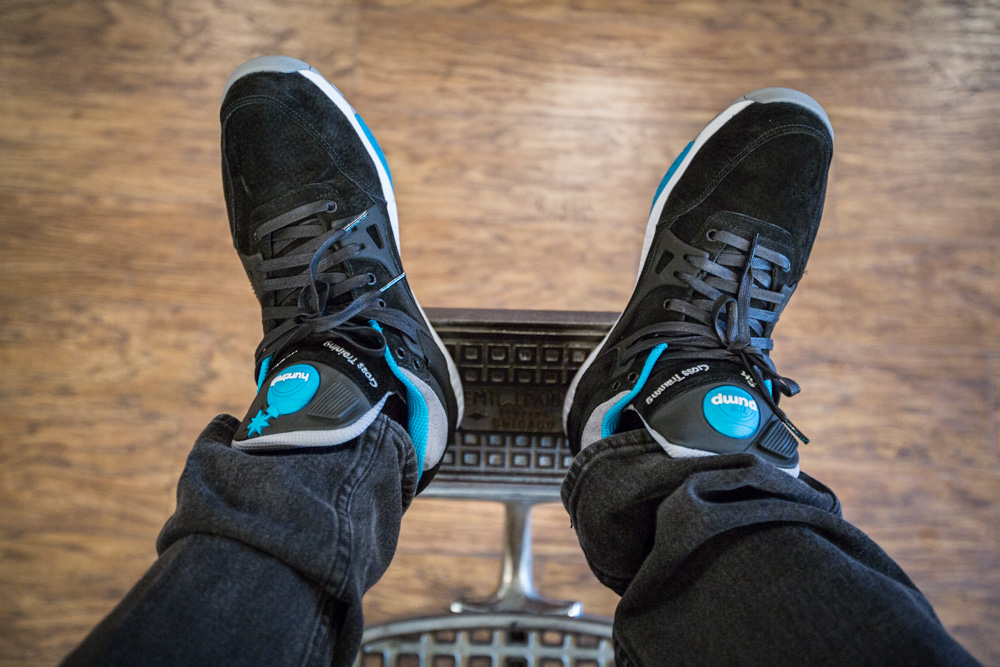 Found a Beetlejuice door around the corner, the OG Interstellar wormhole.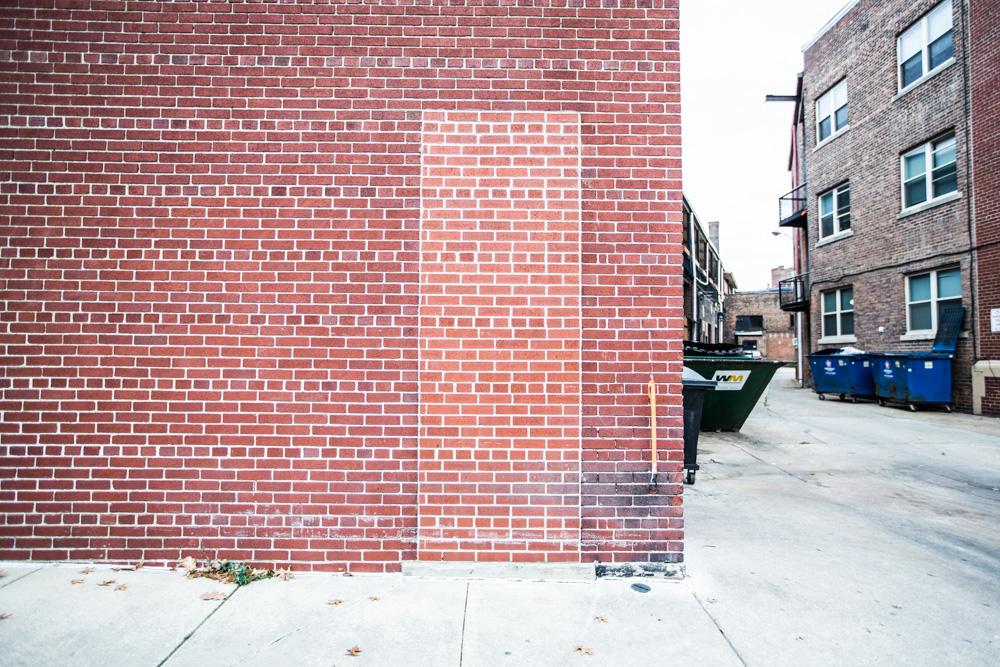 Crop is a much-talked-about restaurant in the Ohio City neighborhood.  They took over an abandoned bank and converted it into this majestic, critically acclaimed, bistro. Someone hand-painted all those ceiling details.  He must've been at least 30 feet tall.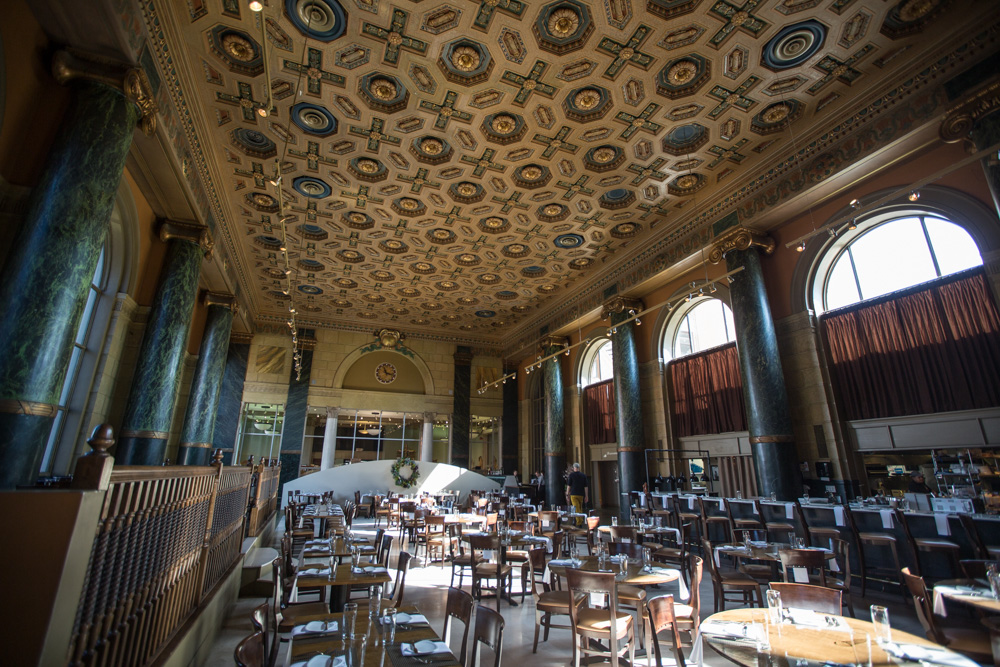 The big secret is in the basement as you pass through the kitchen.  The bank's original vault is still intact and is redefined into a private banquet hall…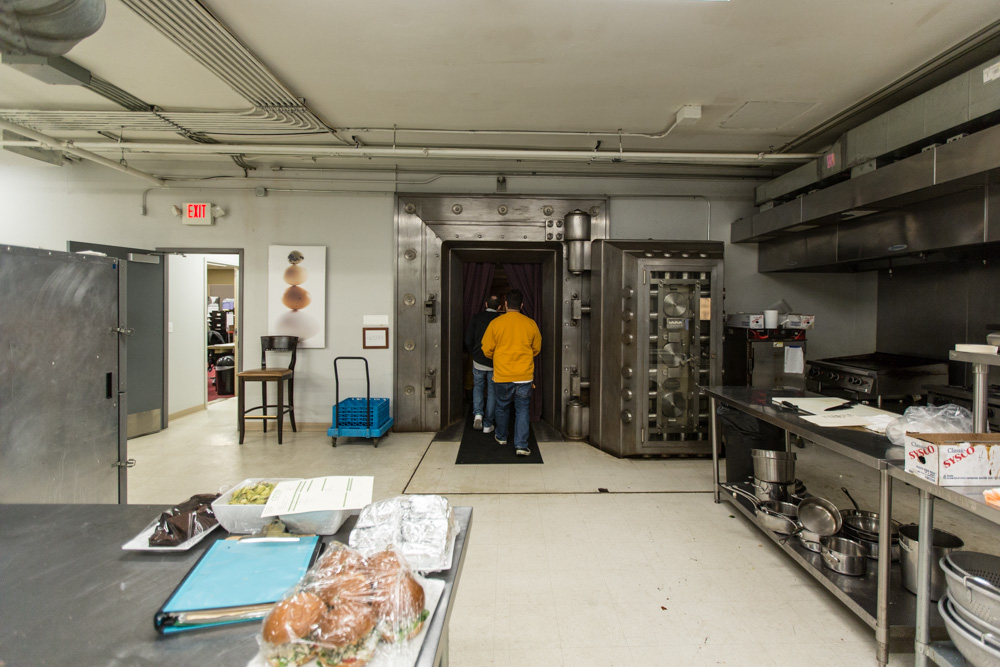 …most notably taken over by the Browns, LeBron's crew, and other Cleveland sports teams after home games.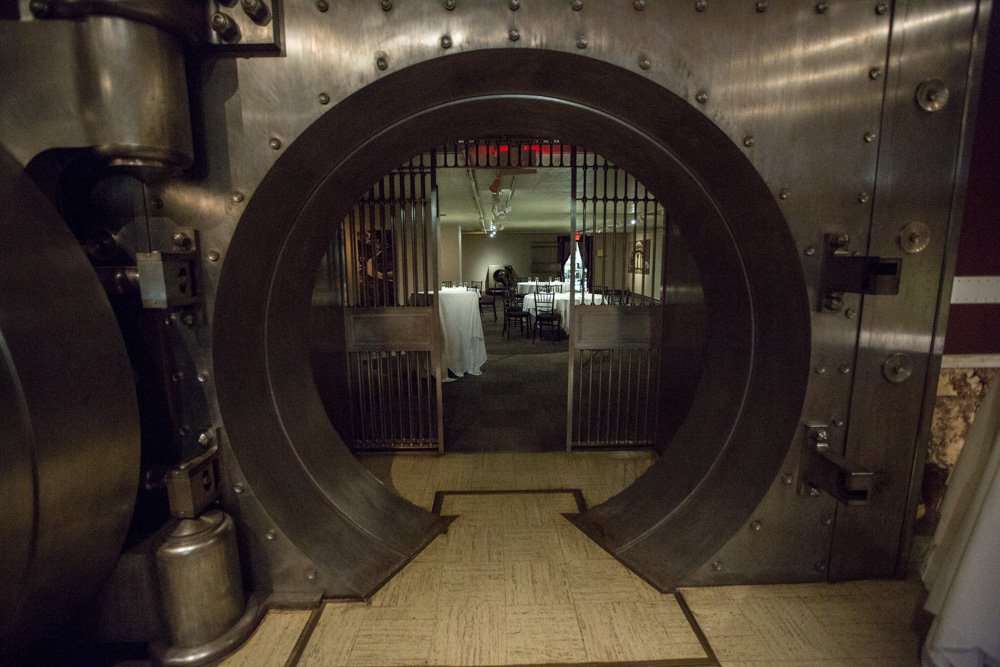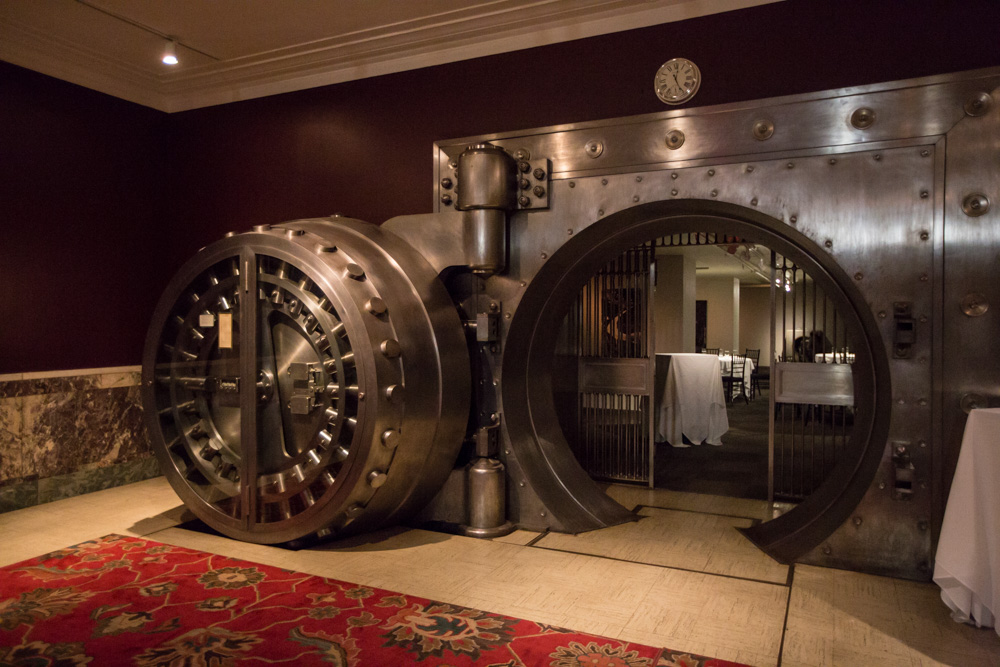 As Robert foretold, Cleveland's food surpassed all expectations – even by LA and NY standards.  We started the week off on East 4th at Jonathan Sawyer's decorated Greenhouse Tavern.  The next morning, we partook in Jack Flap's elaborate and mindblowing breakfast dishes, like their house kimchi and this nutella-graham cracker-smore waffle concoction that powered Scotty for the rest of the day.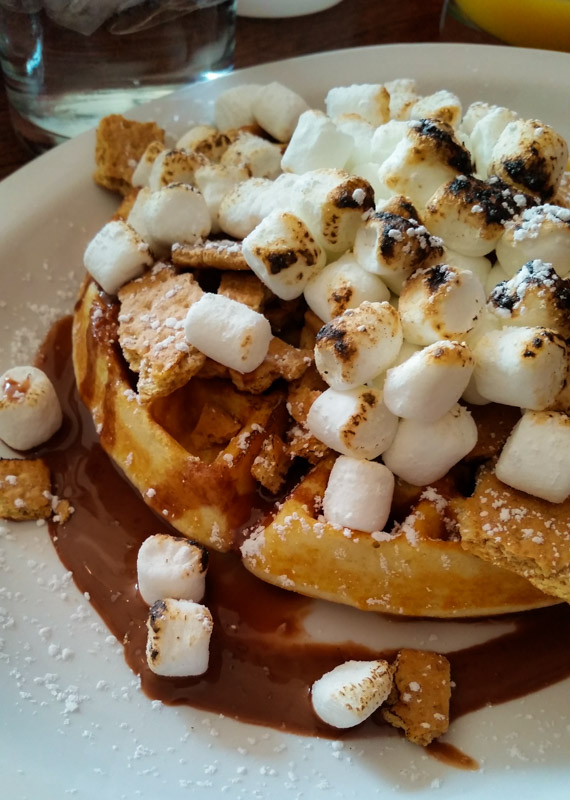 Just a couple hours later, we took some corned beef sandwiches to the neck at Slyman's, the historic Cleveland deli.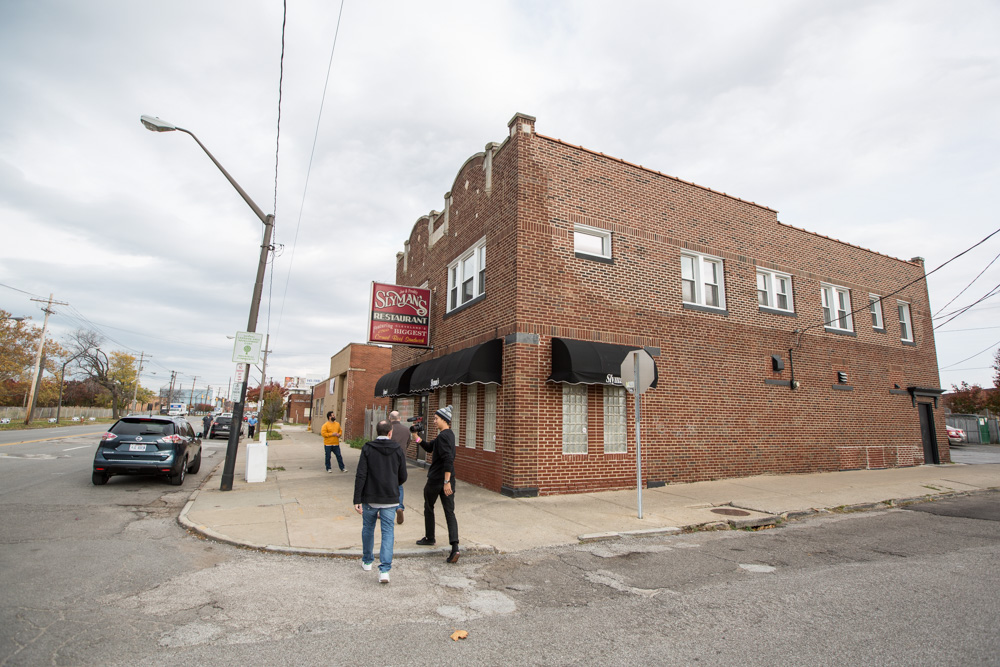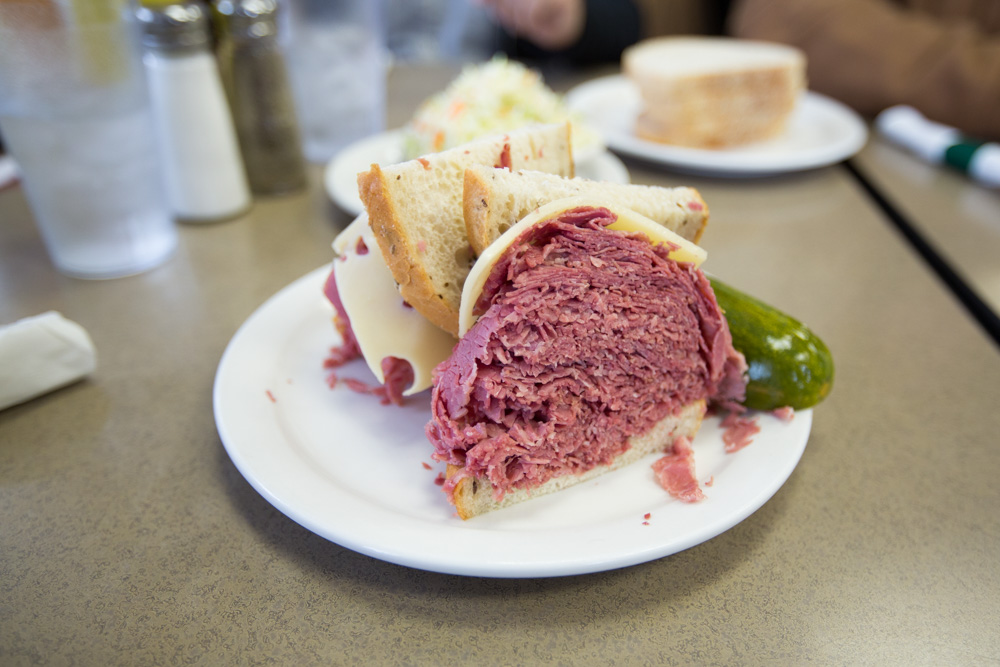 Speaking of appetizers, this is just a taste of things to come.  Catch our full adventure and Cleveland exploits in the upcoming episode of The Hundreds Passing Through : Midwest.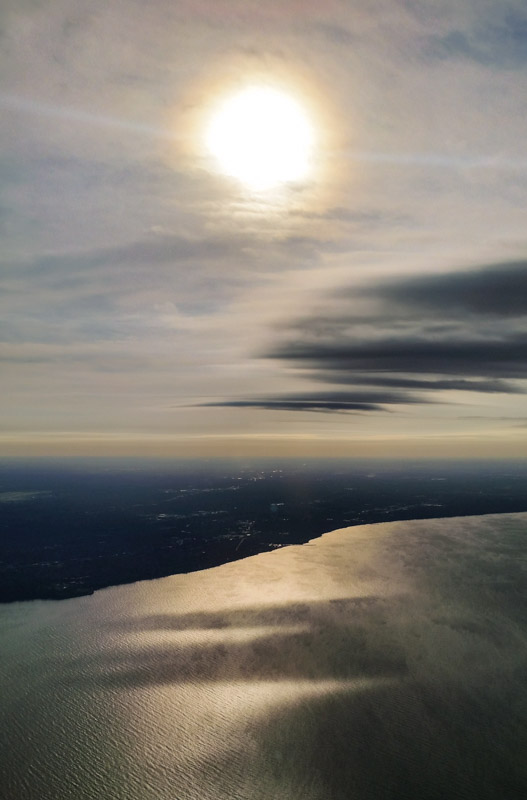 Thank you to Rob, Steve, Mike, Katie, and the rest of the Next/Xhibition family for luring us out to Cleveland to explore one the country's best-kept secrets.  Yes, we came for business, but it was our pleasure…