I always wondered why – of all places – the Rock and Roll Hall of Fame was located in Cleveland, Ohio.  Aside from a local disc jockey actually coining the phrase, "Rock and Roll," Cleveland also hosted the first rock concert ever (Freed's Moondog Coronation Ball).  Although the music form was born in the South, it's rise into the Midwest made way for some of rock's greatest contributions, from Devo to Bon Iver, Eminem to the Replacements.  So, in many ways, where else would the museum be better planted?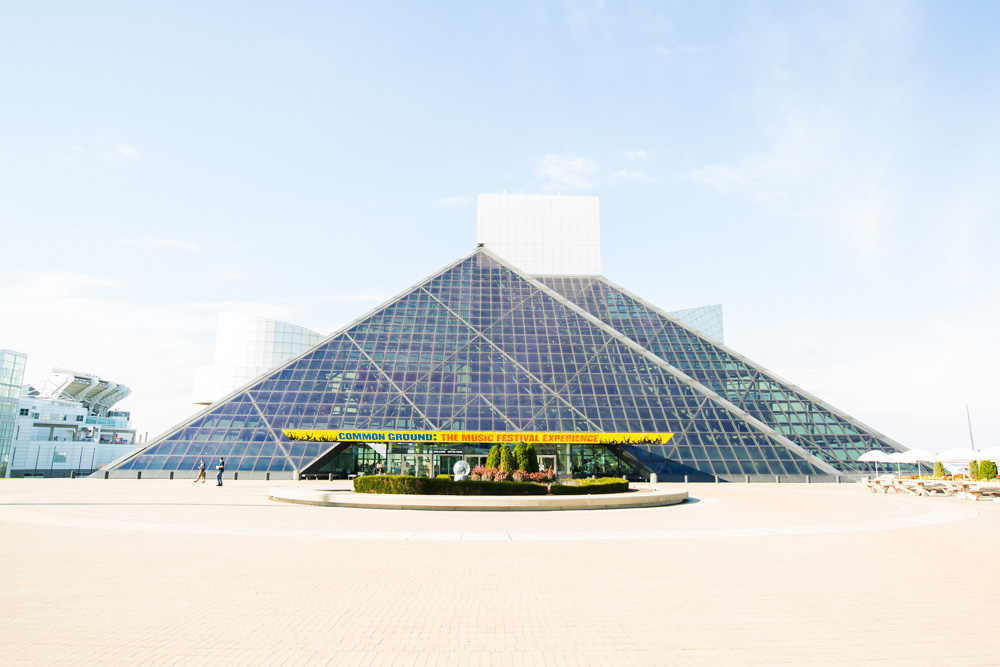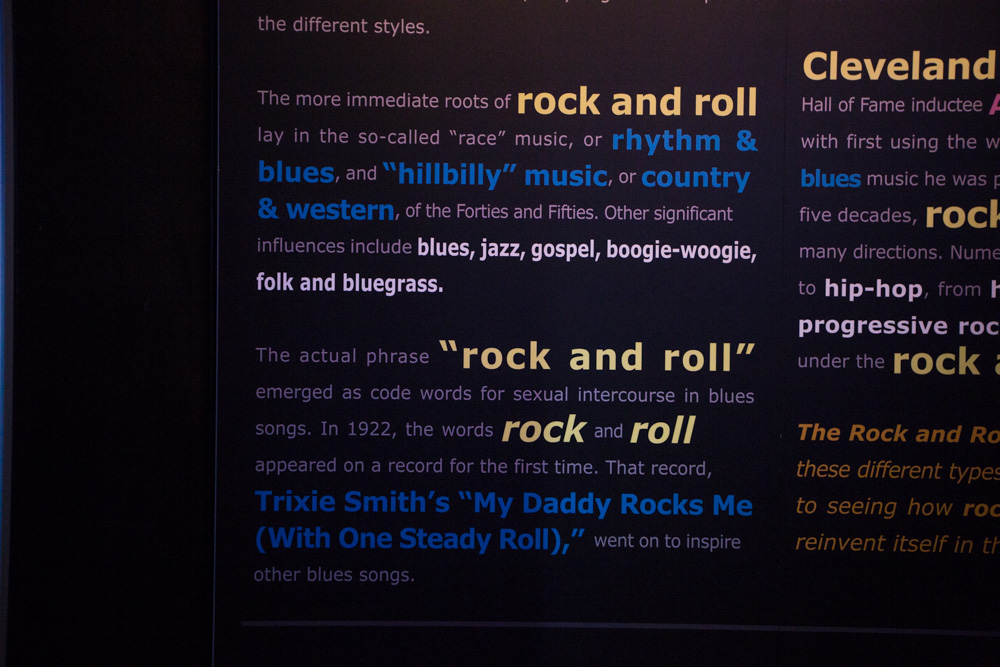 One of the largest oversights when it comes to rock music is how it's often perceived as white music.  When it was inspired black Americans who sowed the seeds for the rock and roll we know today.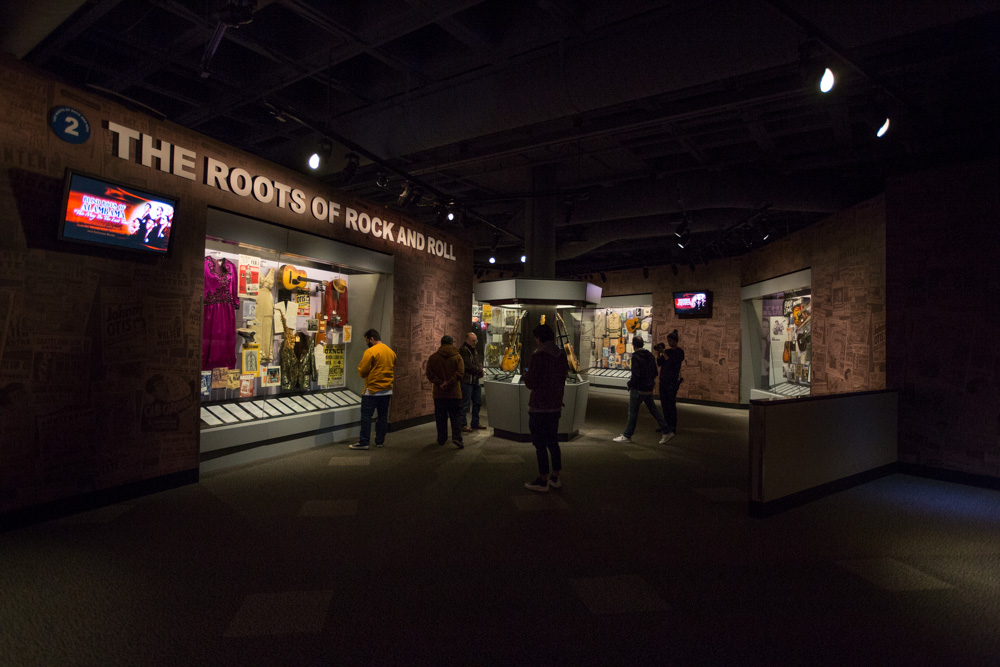 Case in point, Muddy Waters. This is his guitar: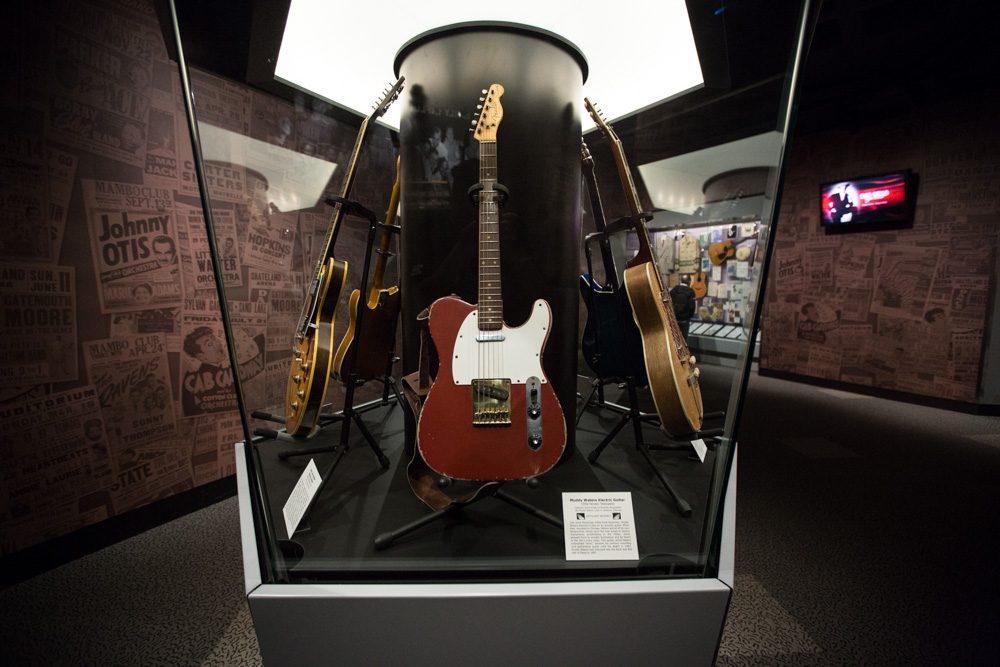 And Howlin' Wolf's money case!  One of our earliest T-shirts was "History," dedicated to the African-American forefathers of Rock N Roll, anyone remember it?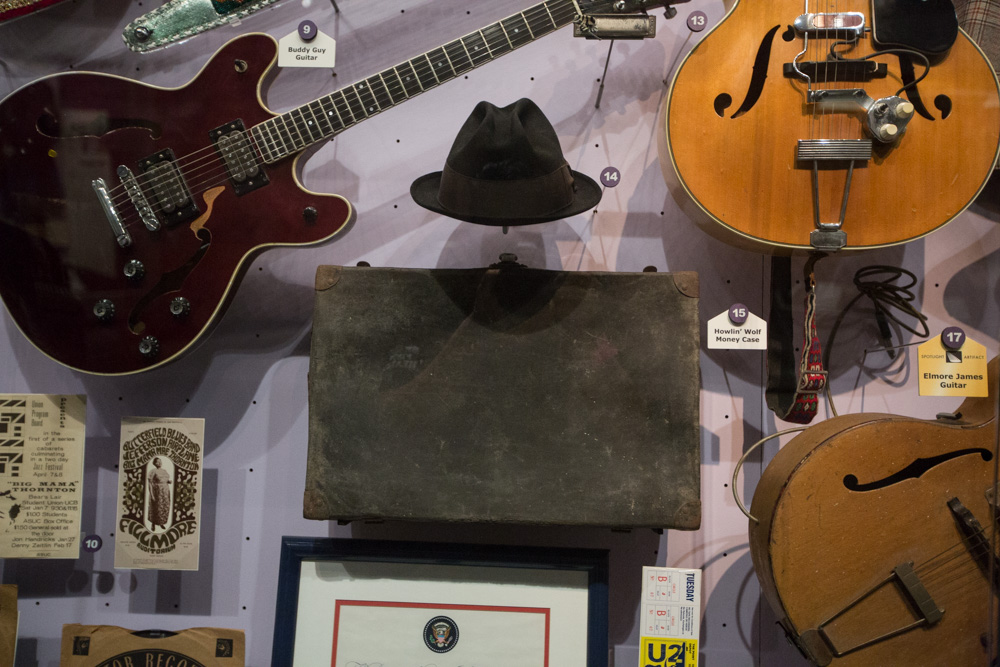 Elvis' army jacket: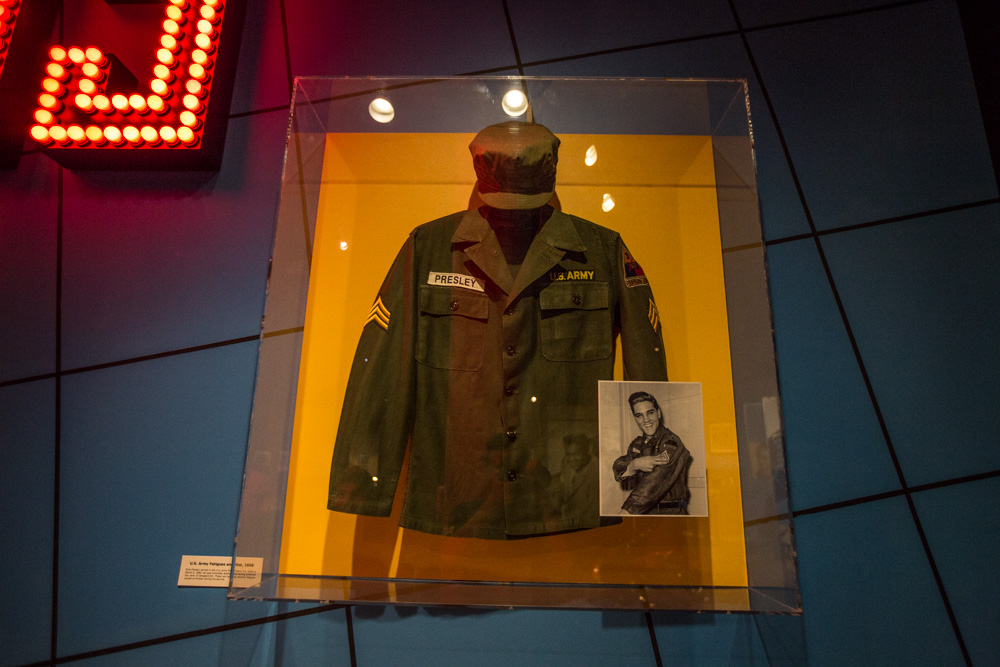 Johnny Cash's getup and guitar.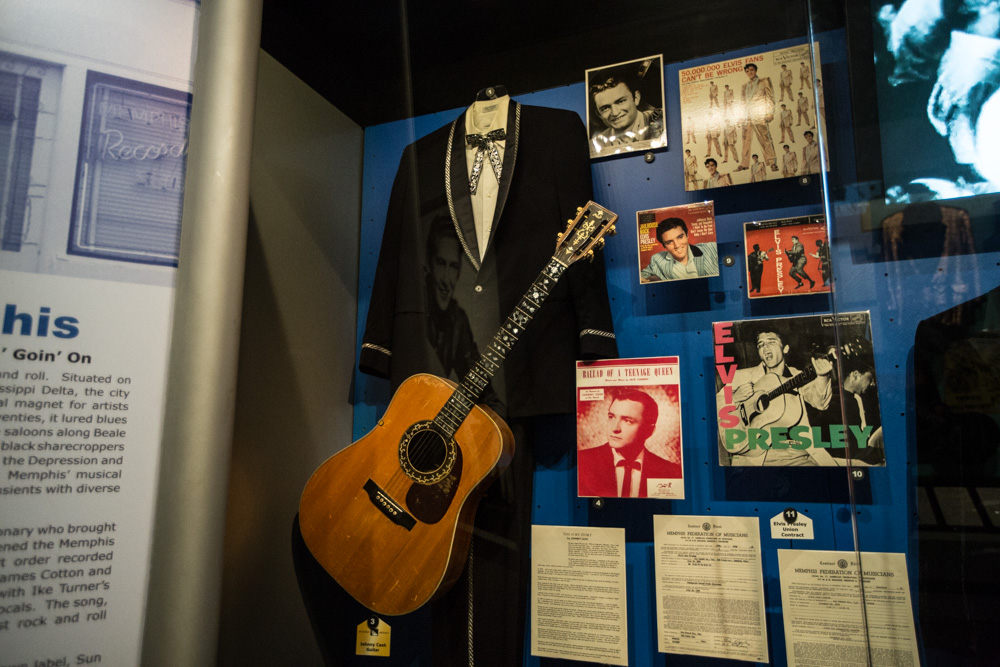 Roy Orbison's sunglasses, as stated: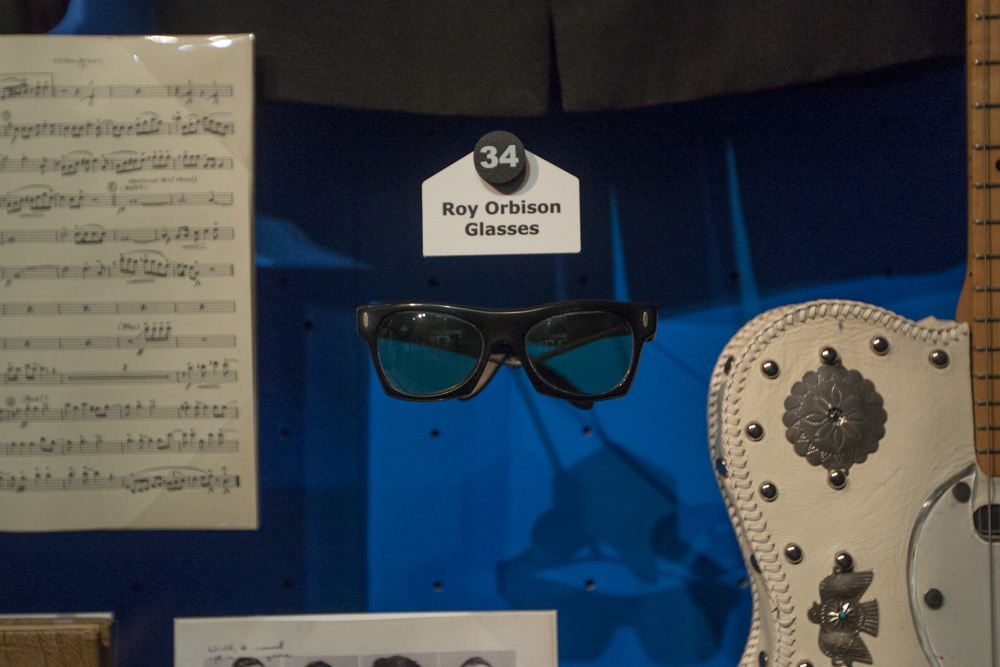 It just keeps getting better.  These are Neil Young's handwritten lyrics for "Heart of Gold."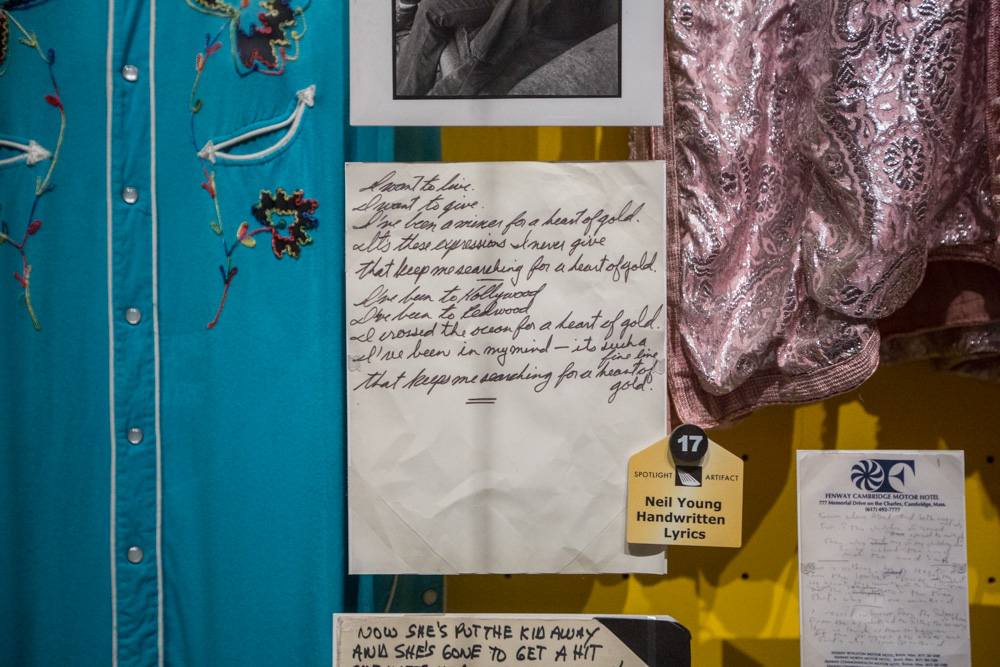 ….and "Keep on Rockin' in the Free World!"
If you didn't know, our "Unknown Young" T-shirt from Fall is a take on Neil Young's Harvest Moon album, and one of my favorite songs of his, "Unknown Legend."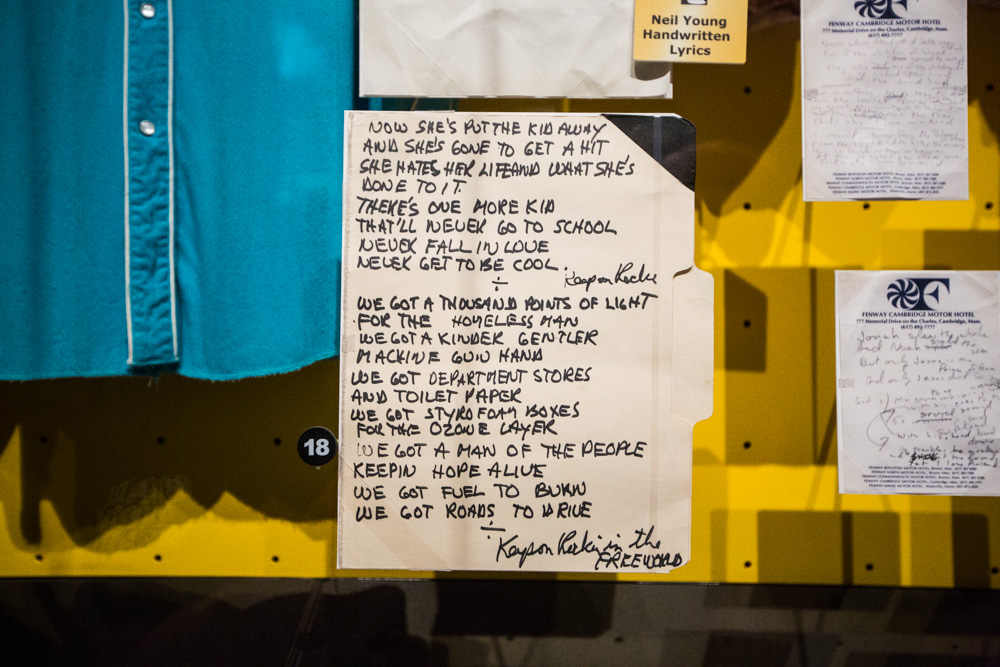 Stevie Nicks' gown: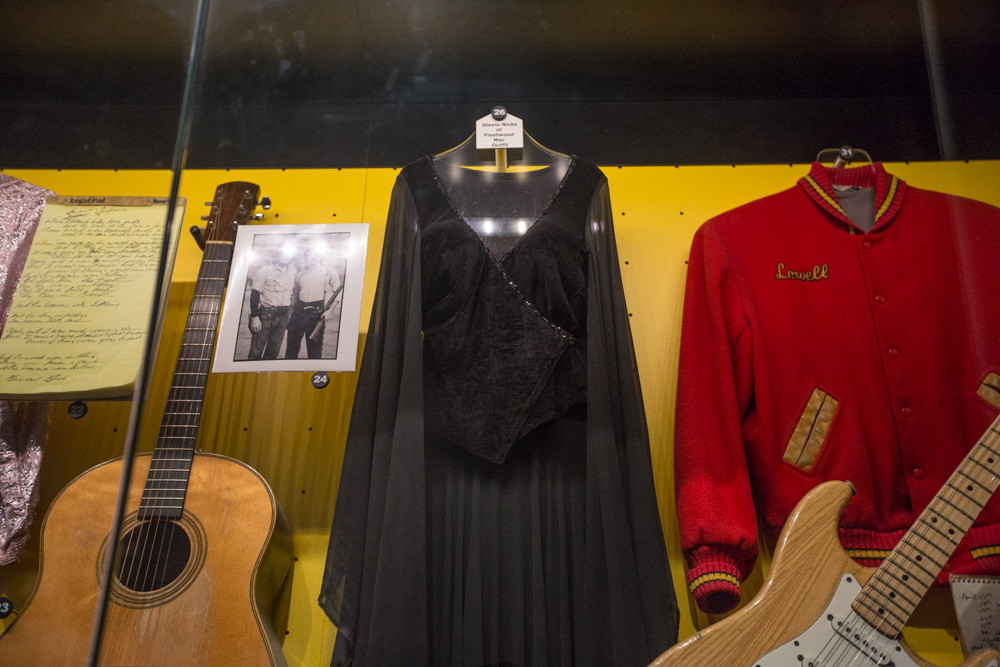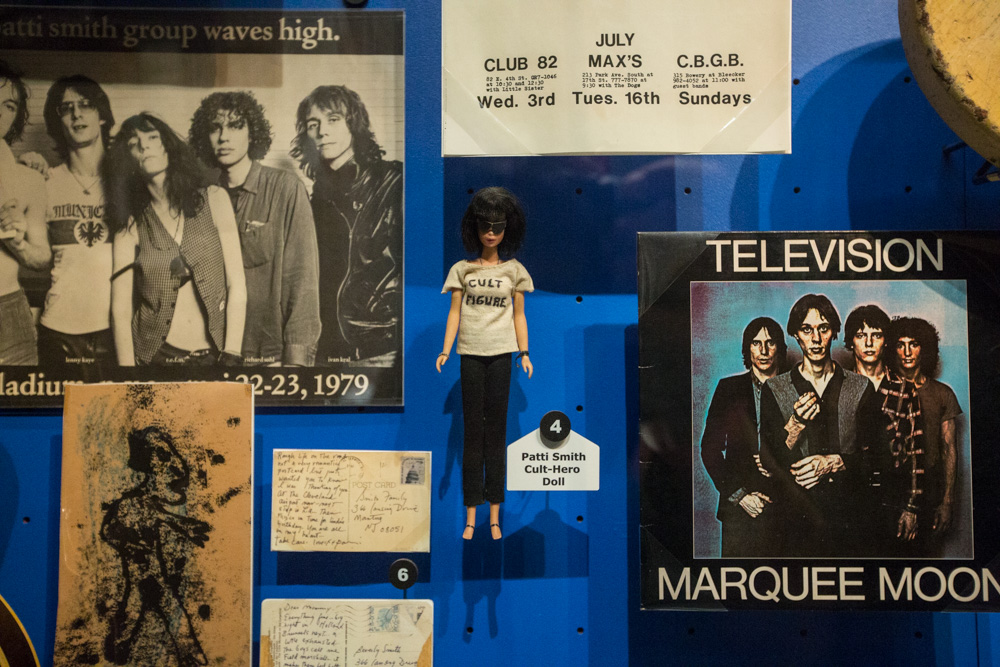 Some cool artifacts in the New York department of rock history: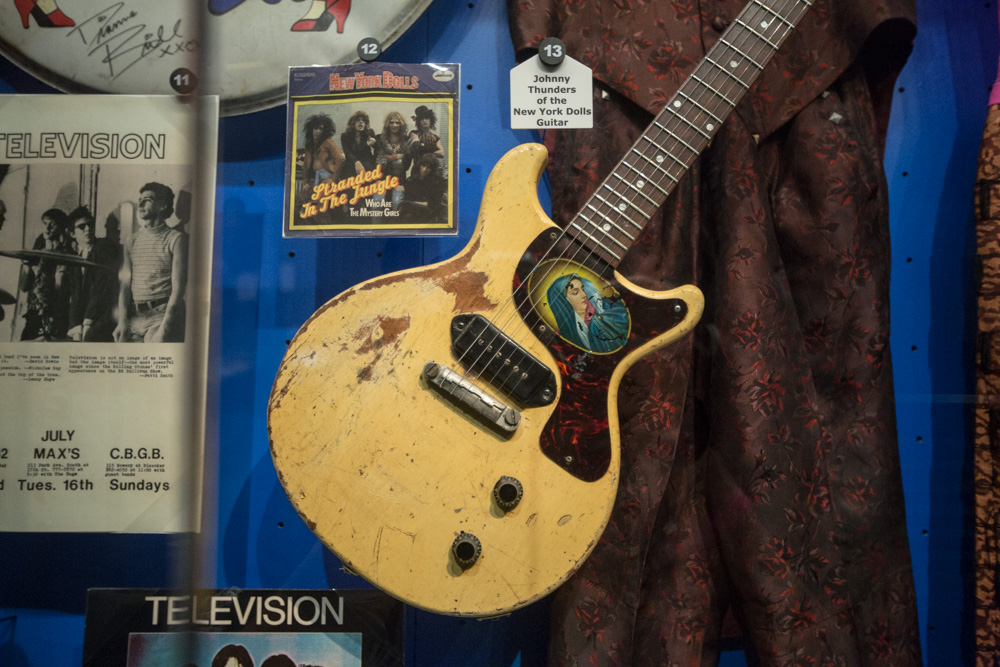 Max Cavalera's (Sepultura) notebook from 1982: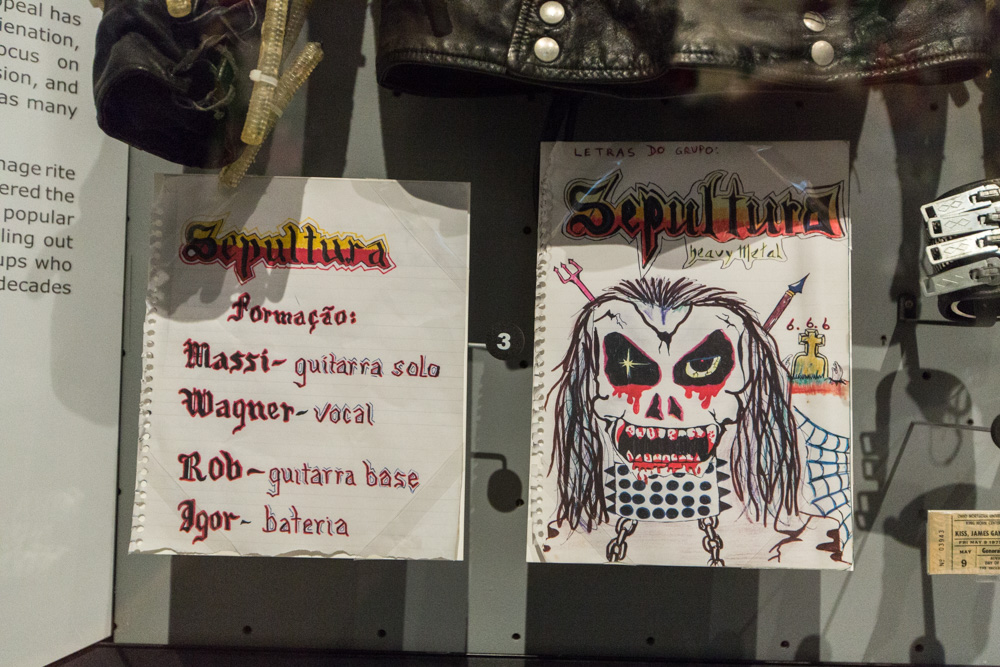 Rob Halford's (Judas Priest) jacket and his handwritten lyrics for "Judas Rising"!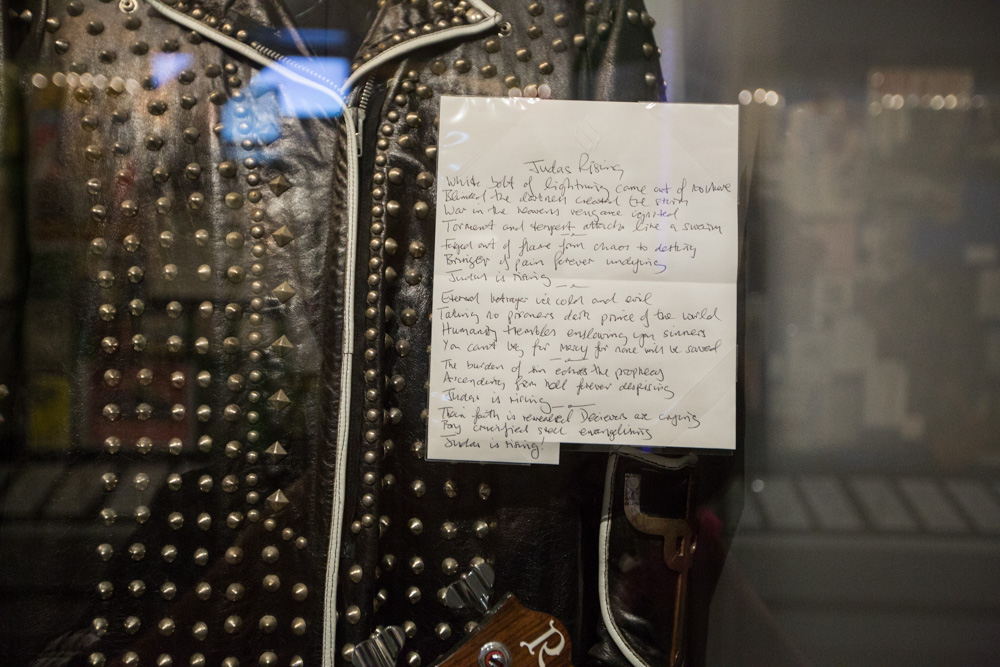 The Seattle corner was largely devoted to Sub Pop: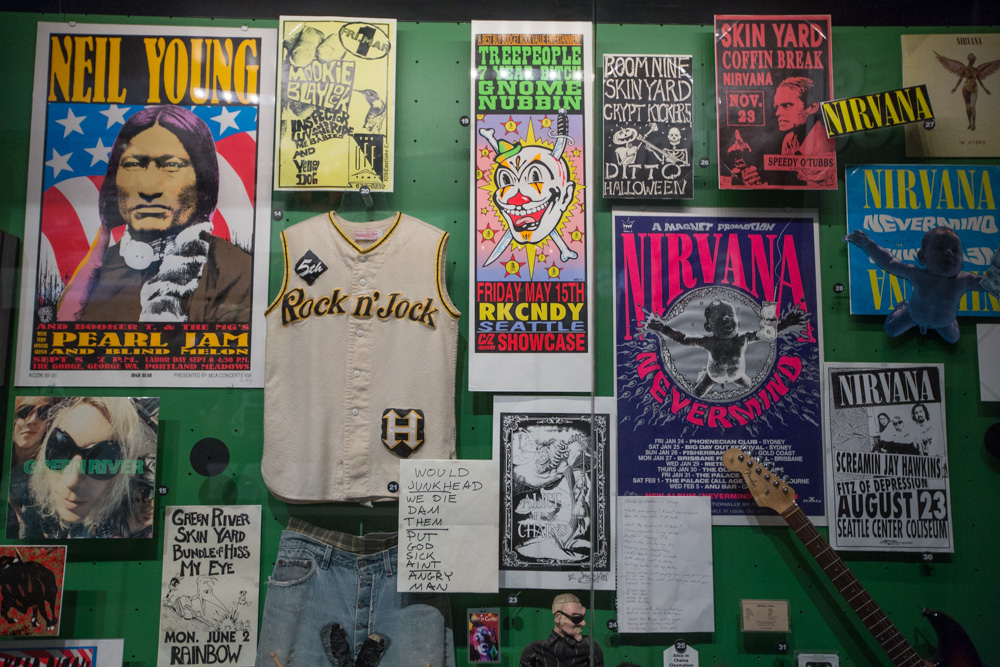 Punk stuff: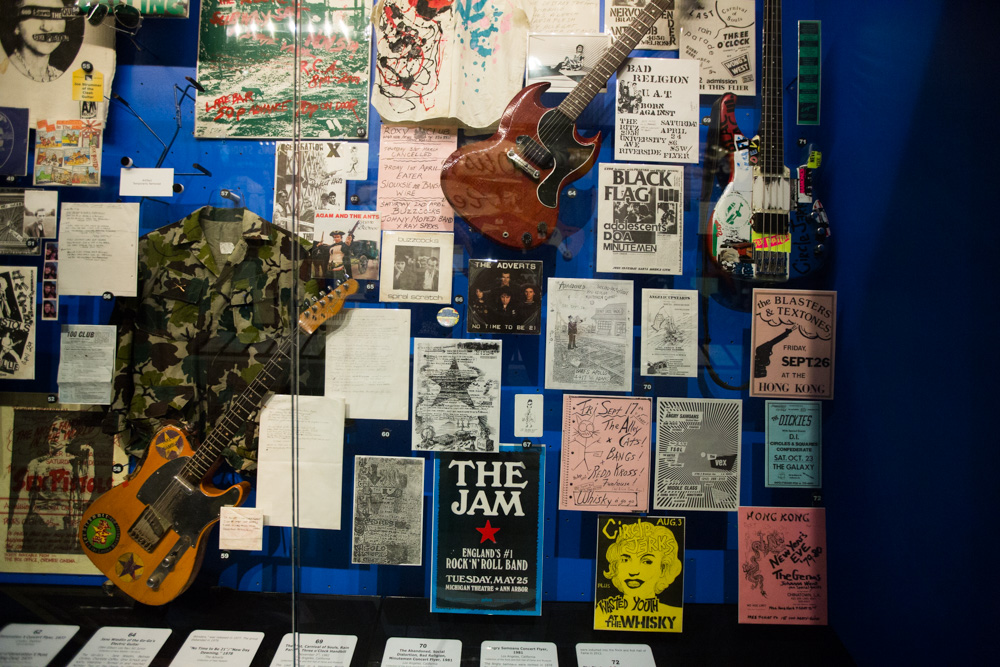 There's a Paul Simon exhibition going on currently in the museum.  These are the handwritten lyrics to "Mrs. Robinson."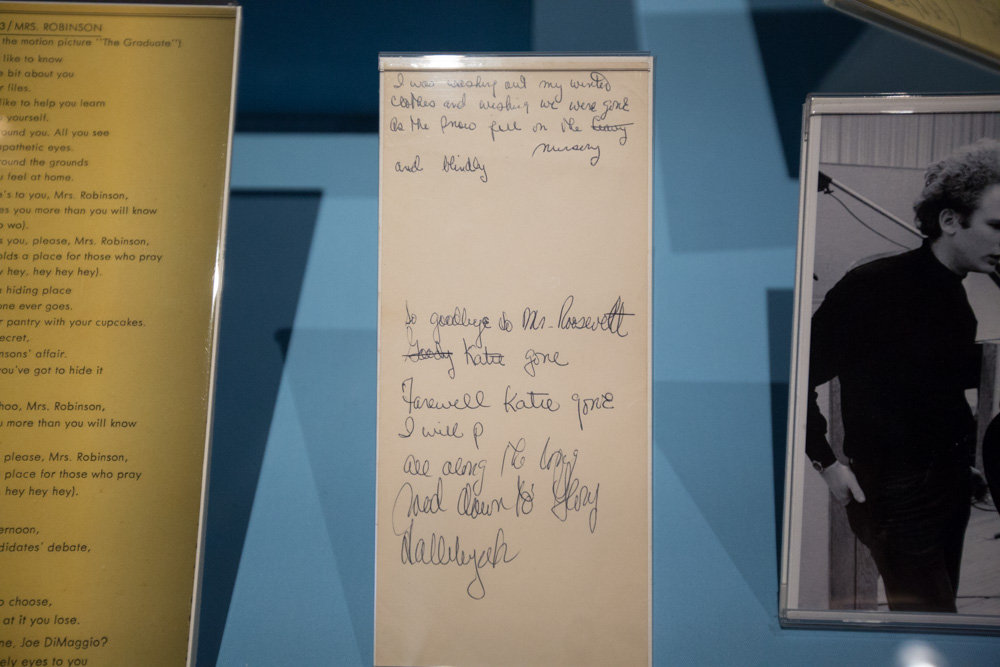 MJ's infamous glove: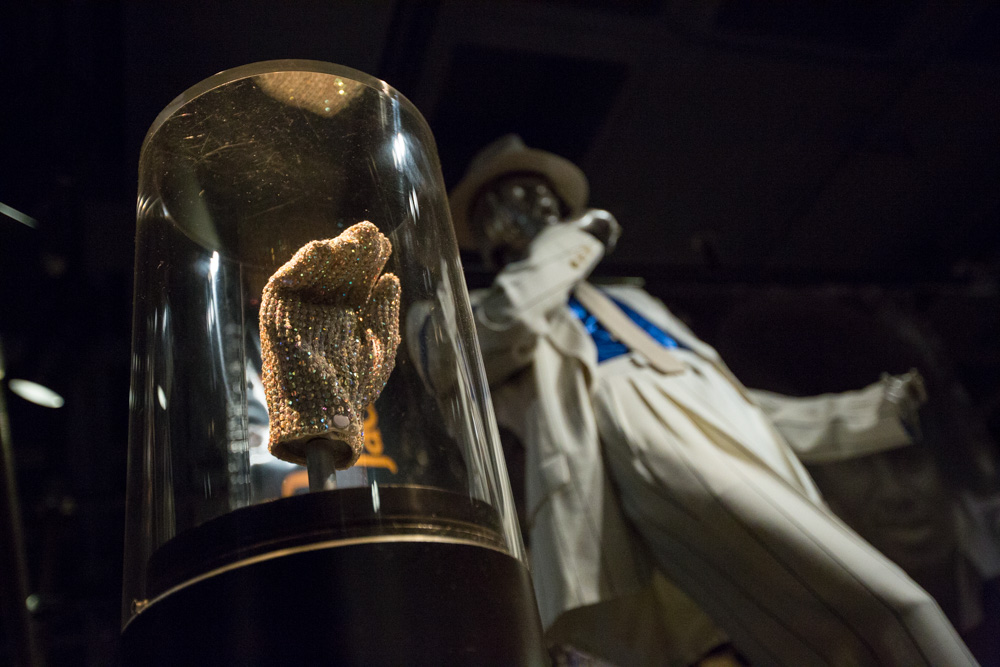 Beyonce's outfits: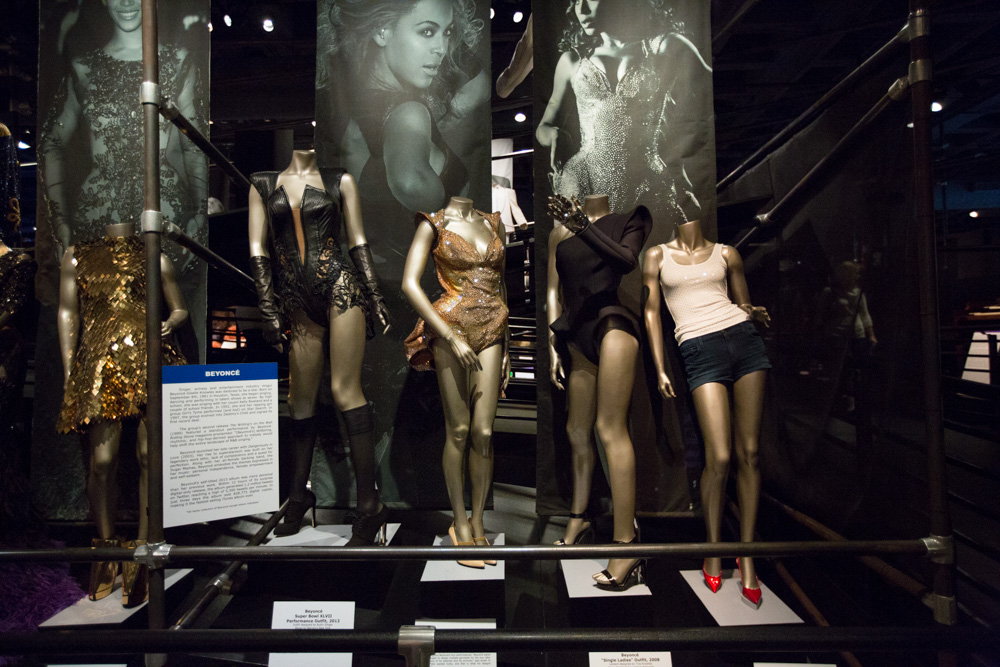 Snoop and Jay: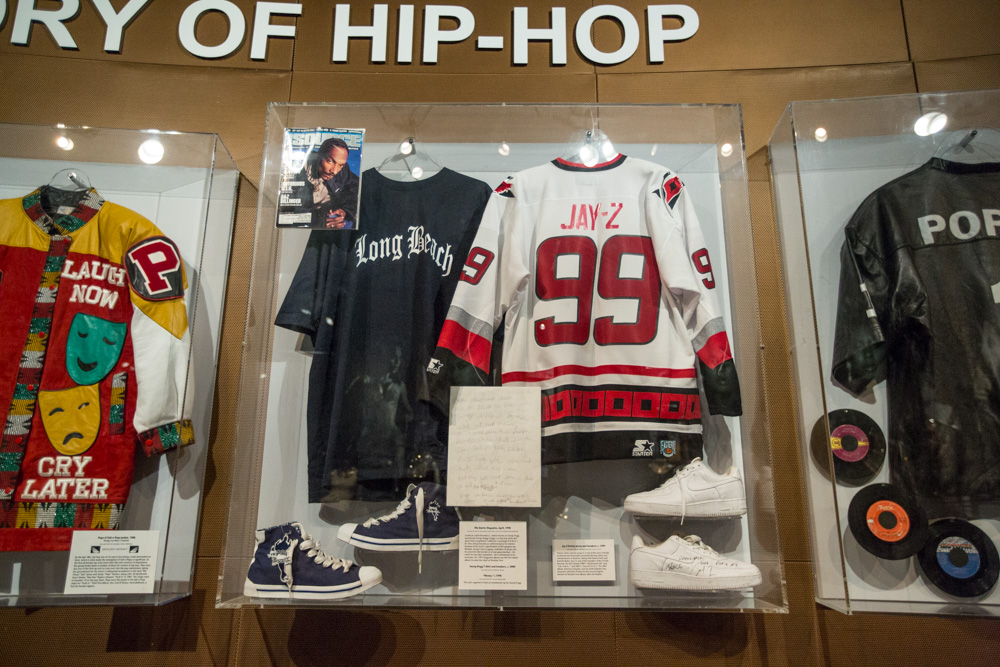 DMC's wares: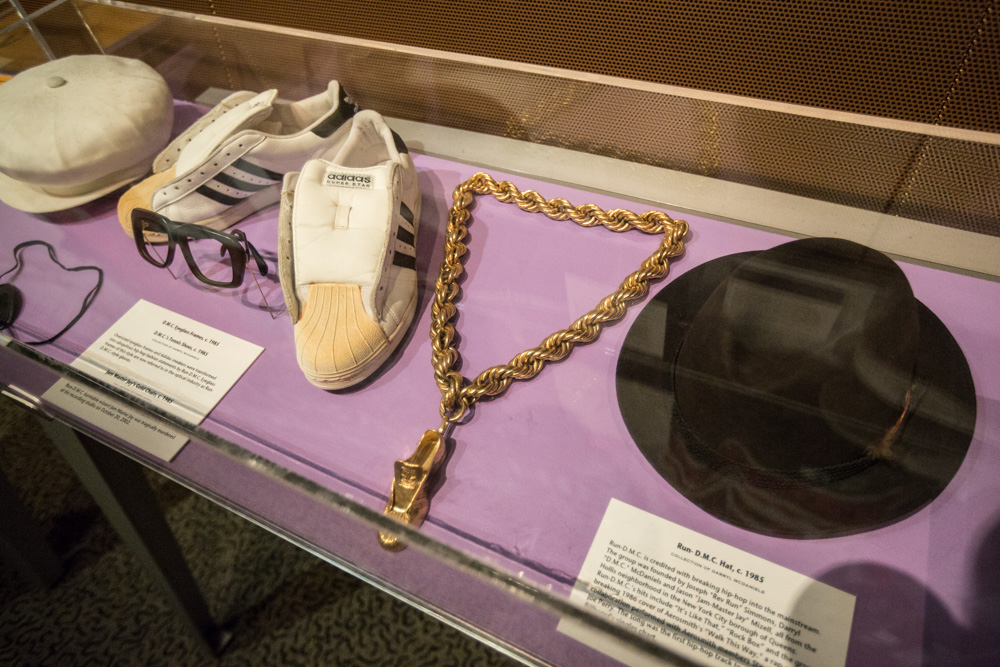 This was really cool. The original artwork for the Public Enemy logo: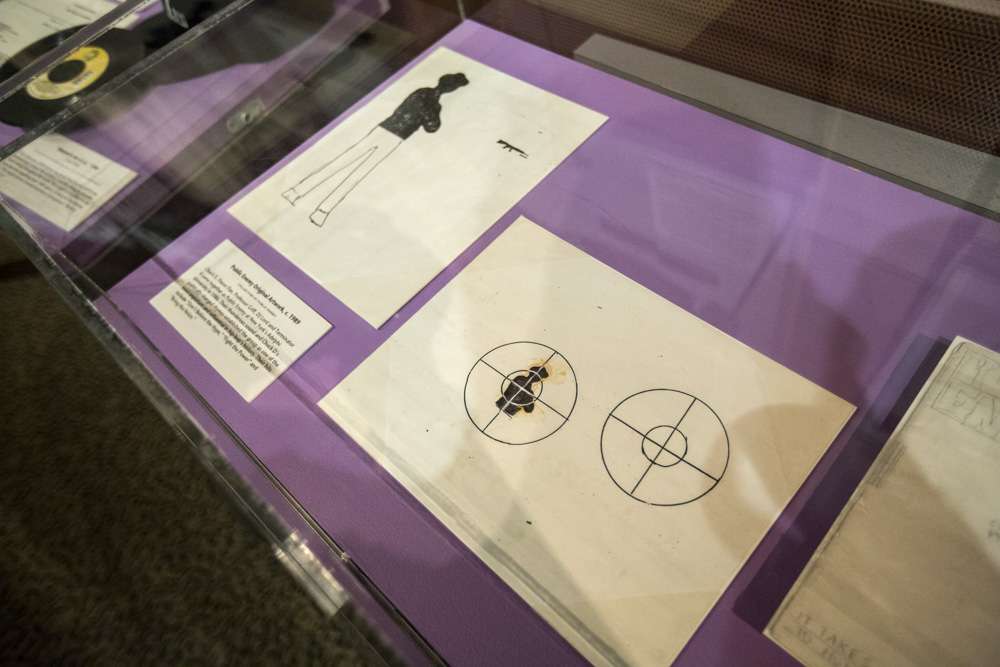 Mike D. (Beastie Boys)'s Intergalactic gloves and goggles.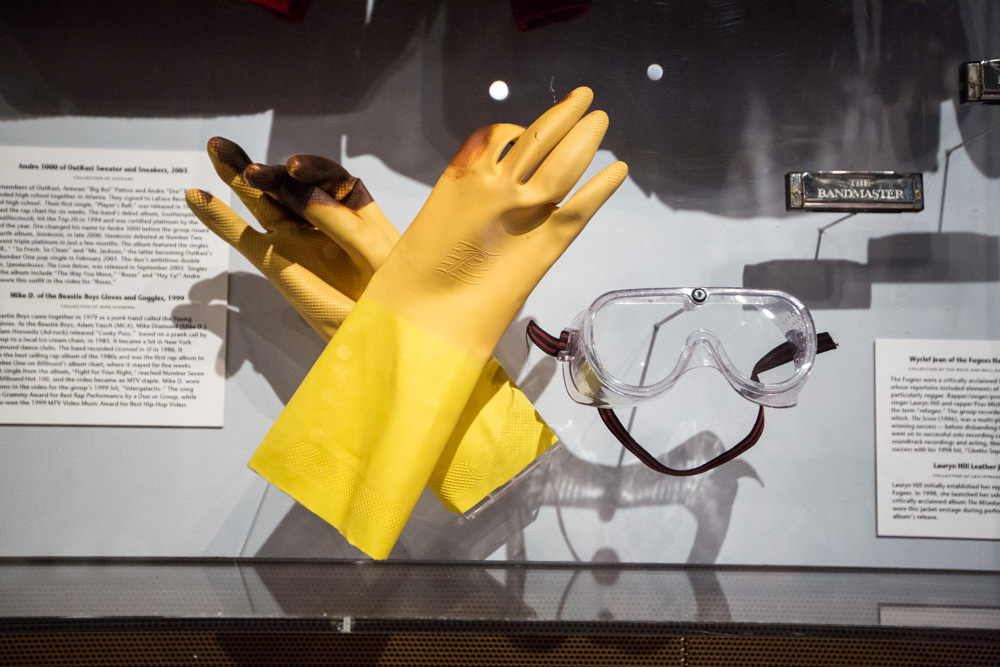 Jim Morrison (The Doors)'s handwritten lyrics for "Riders on the Storm":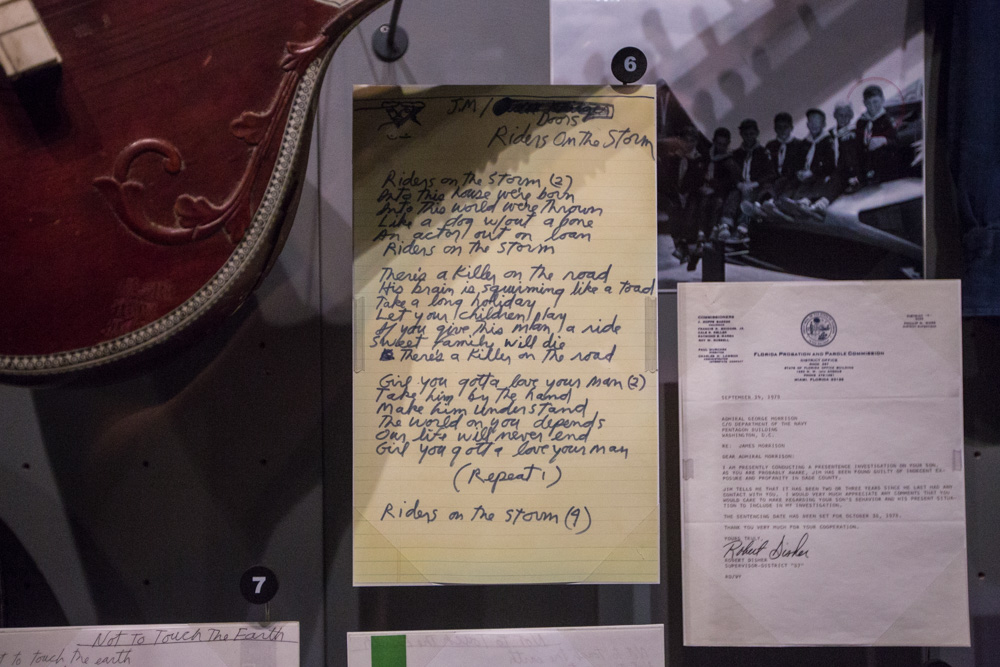 Katy Perry's body was naked under this: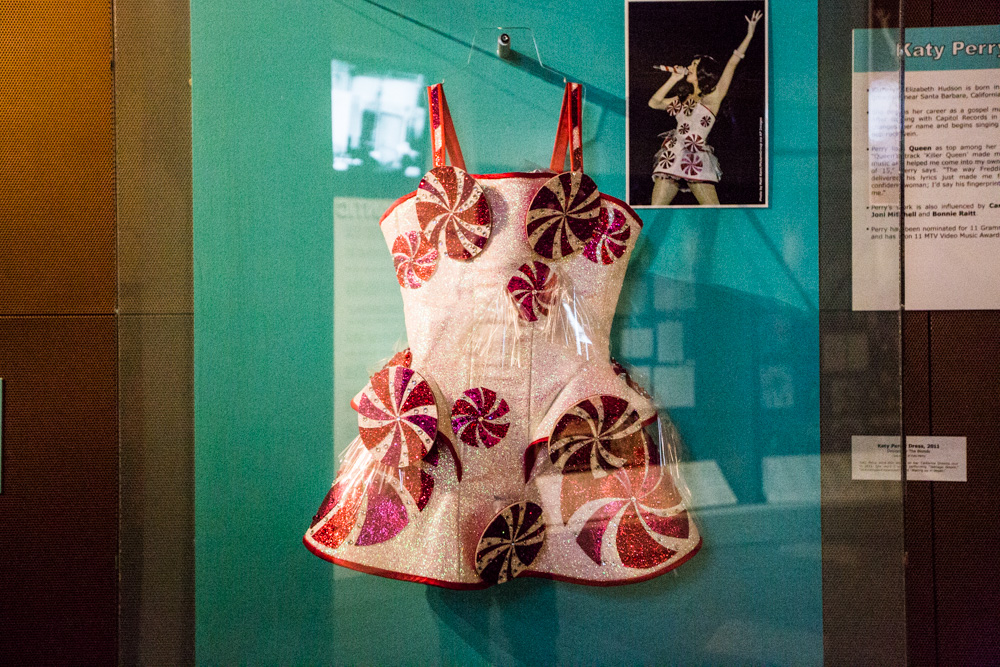 Fall Out Boy brings the museum up to modern times: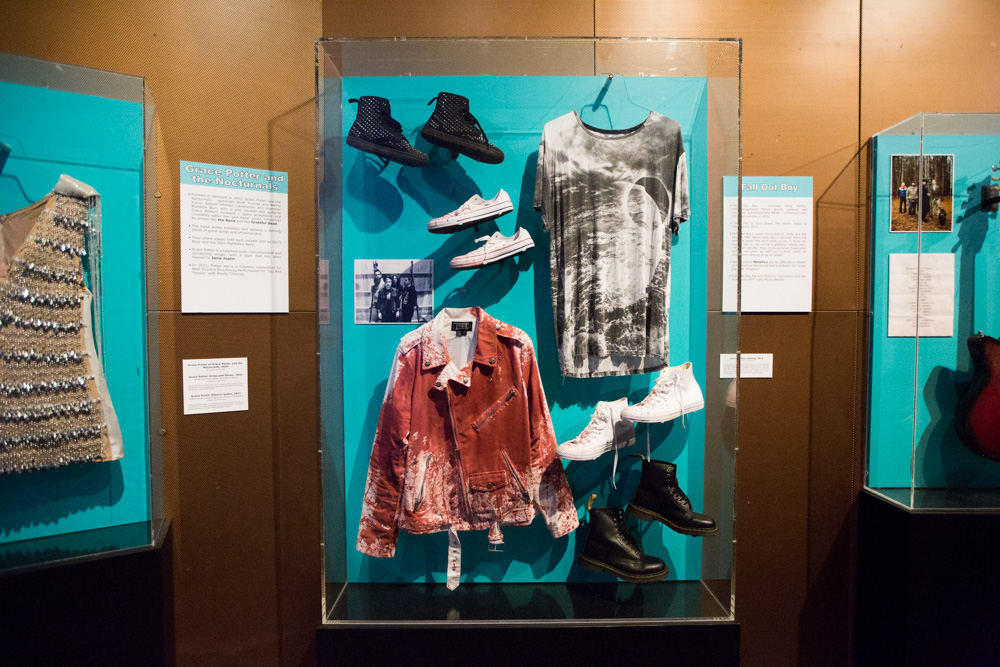 The Midwest had its own room: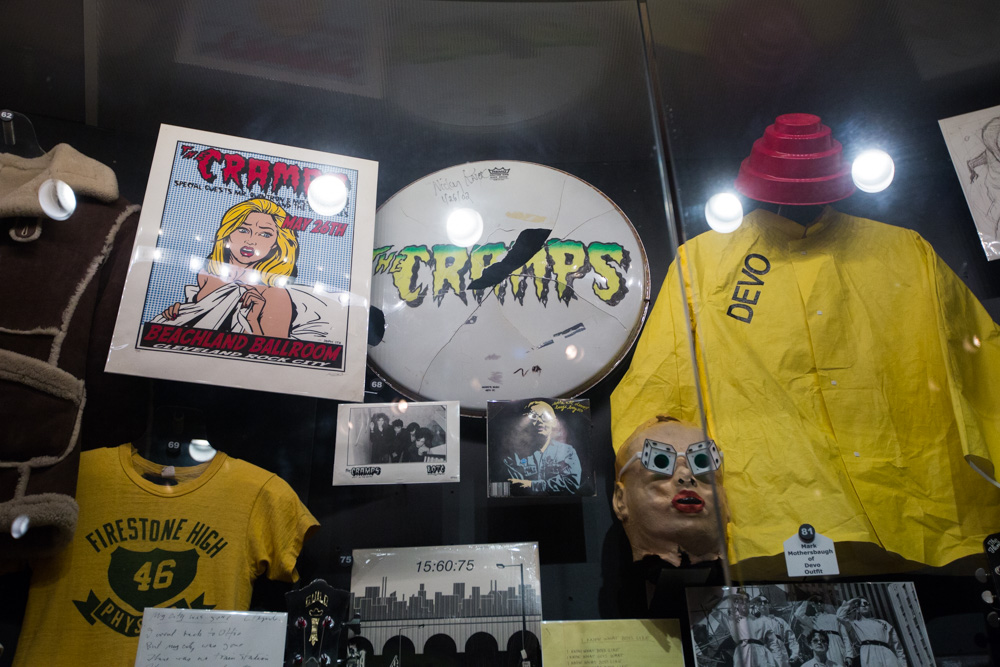 How crazy is this, the actual awning from CBGB's now shelters the elevator corridor: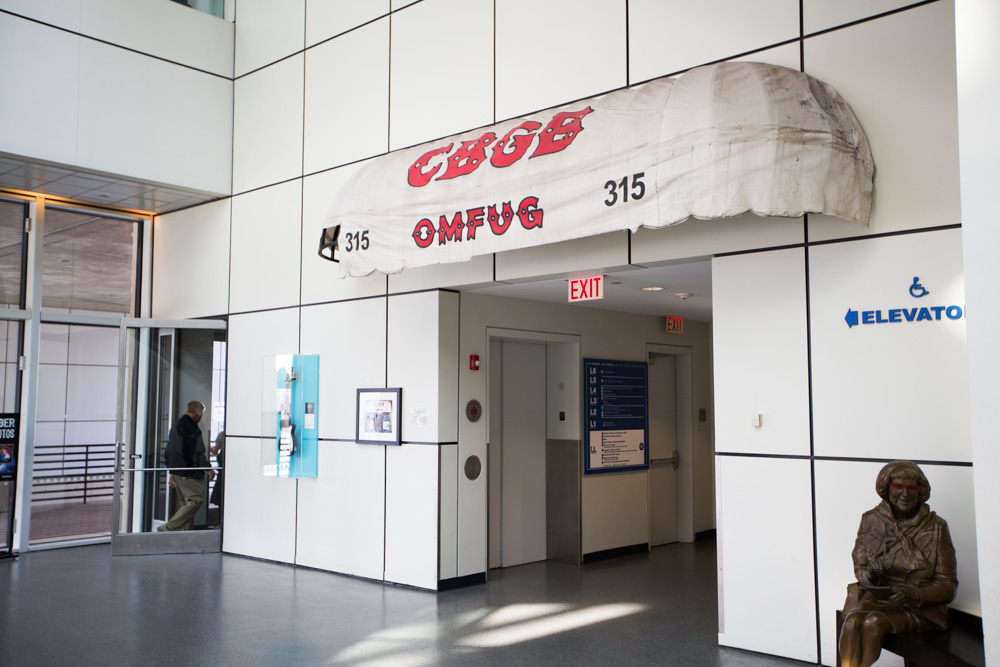 Pink Floyd's "The Wall" experience: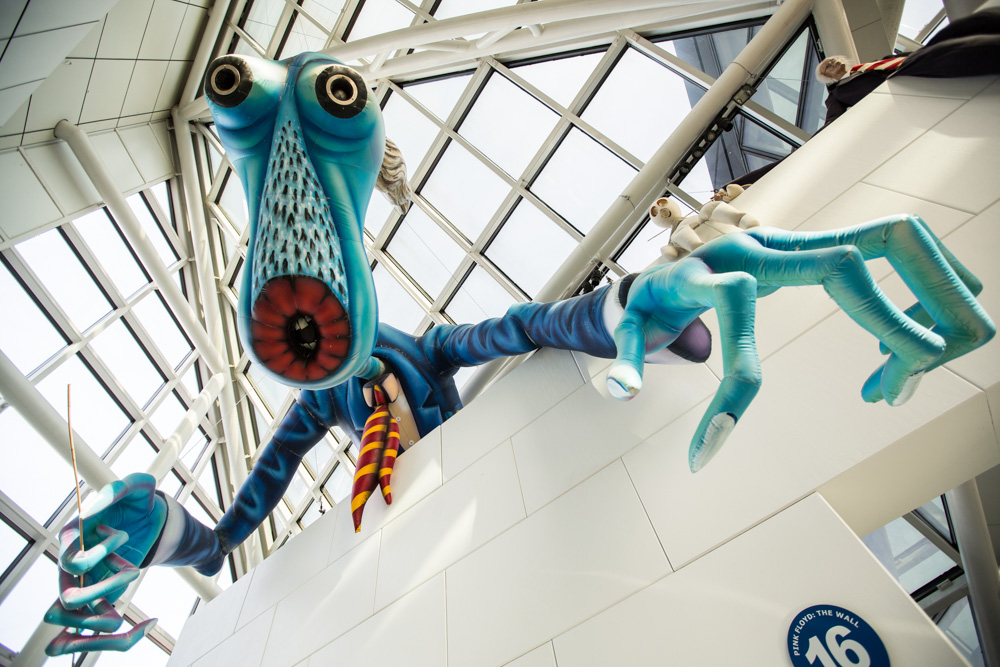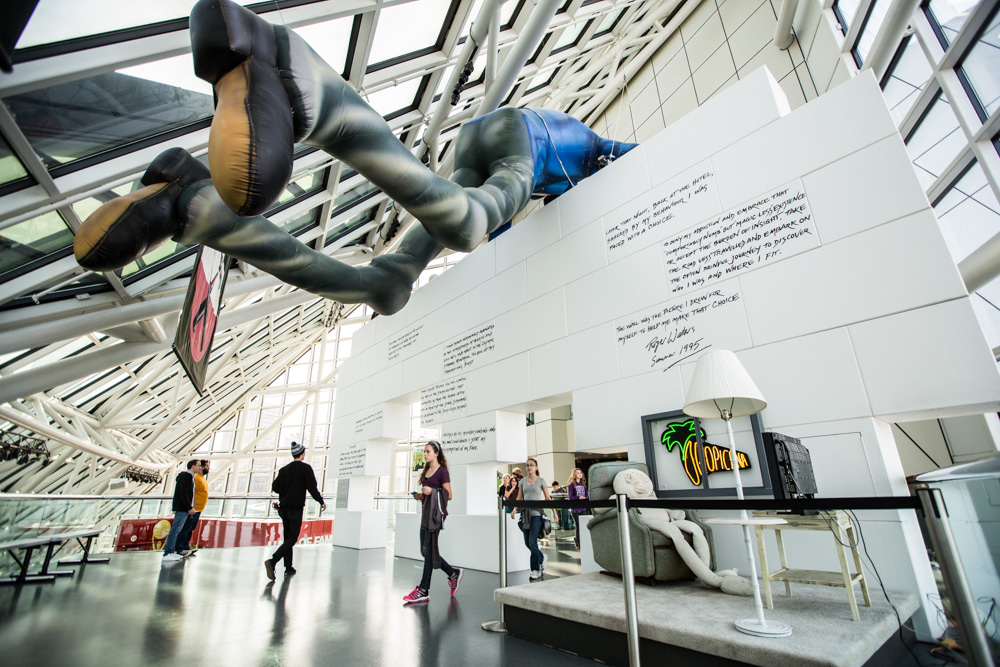 Kurt's clothes: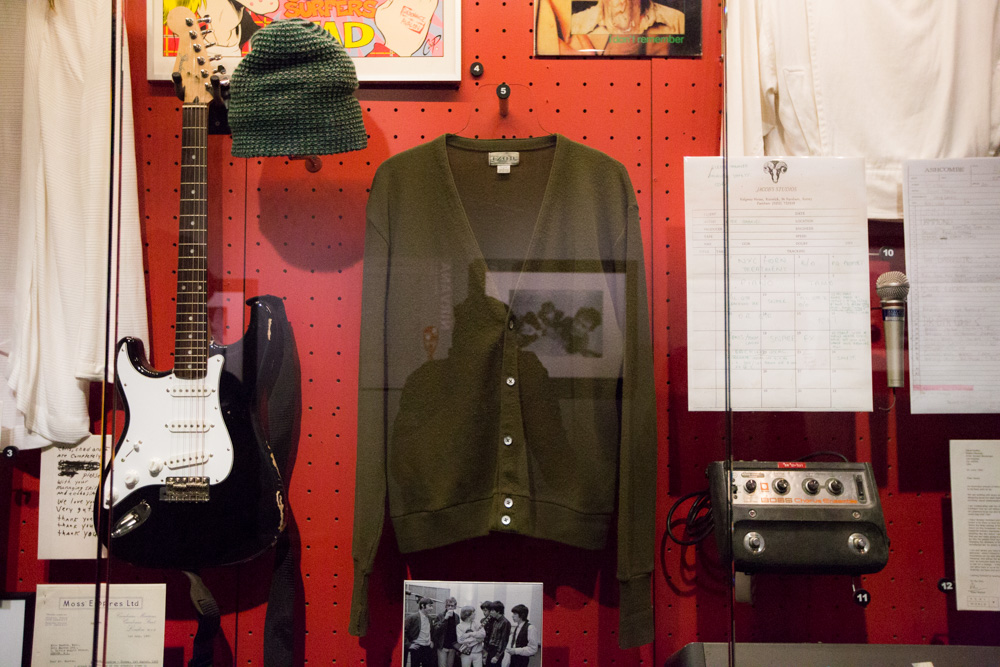 My favorite relic?  Rage Against the Machine's touring van from 1991-1993.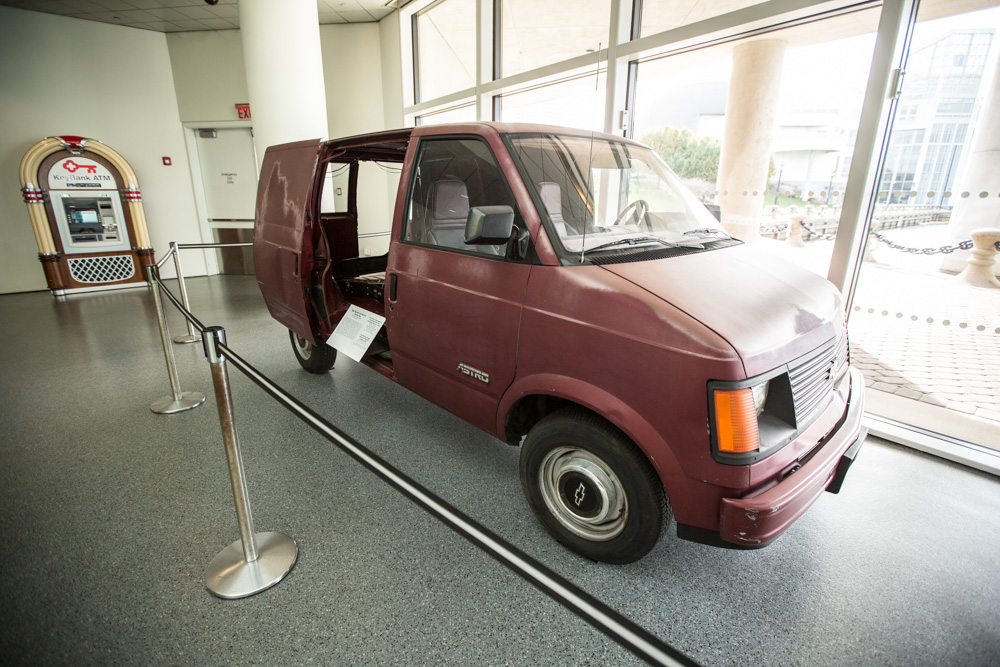 So much of rock's history was neglected… There could have been entire arenas dedicated to the subgenres of punk rock, or country, or hip-hop… but I guess this accomplishes a pretty cursory overview of where we've come from and where the music and culture are at.
But what about where rock and roll is headed?  It was hard to dismiss the feeling of how dated it all was.  As rock loses more and more real estate on radio, battles electronic and rap music for the young listener's ear, and tries to balance the sleepy Coachella and active-rock ends of the spectrum, what will the museum look like in 10, 15, 50 years?
Only time will tell.