I fell in love with Jackson Pollock twice.
The first time was in elementary school. My third-grade teacher decided to give the class an art lesson on "drip painting." She basically let us fling splatters of paint across sheaths of butcher paper with our paintbrushes, camouflaging the students in rainbow, what ended up looking like an 8-year-old's version of India's Festival of Colors. "It's important for the brush to not actually touch the paper," Mrs. Lau stressed. I couldn't believe it, I never thought about using the paintbrush like a magic wand to spool ropes of color. "This is a technique that was invented by an American artist named Jackson Pollock."
This was also the first time I discovered that people could become famous for painting. I wanted to do that. I loved art and I appreciated how Pollock did it in a way that was unexpected and outside the lines (pun intended). Pollock was one of my first true outside-thinking iconoclasts and heroes.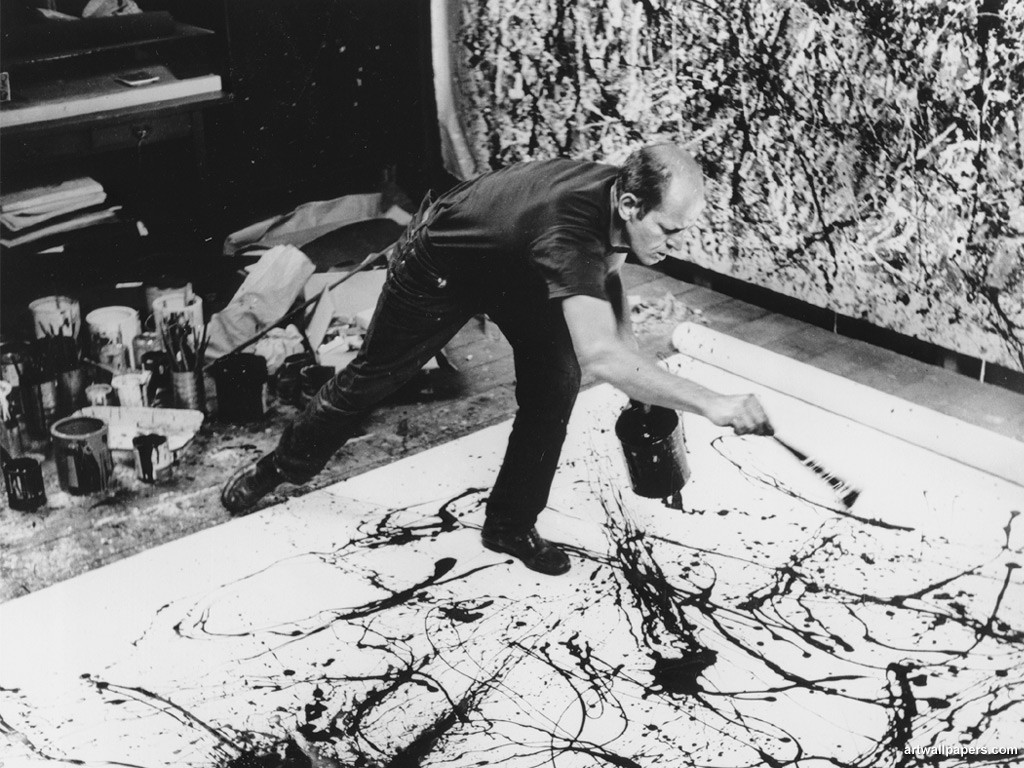 The second time was years later when Ed Harris signed on to make – and star in – the Jackson Pollock biopic. The movie was deserving of its accolades, but it drove me deeper into Pollock's life and legacy, the troubled painter's philosophy on art, and his reexamination of established practice. His questioning of the paintbrush itself and how it was to be used challenged tradition and offered new insight as to what art could be. You'd think that after centuries of artistic exploration, there'd be nothing new under the sun in terms of technique. But, pushed to the edge (both in medium and personal life), Jackson Pollock stumbled onto a new frontier. He recast painting for another generation of artists to dismantle, debate, and develop.
I can't appreciate art without considering the artist. Pollock's life was embroiled in chaos and addiction, and I believe it resonates throughout his work. Although Pollock was responsible for a lifetime of significant contributions, his "Drip Period" canvases are his most famous, although he only painted these for a short three years of his life. He went out on top, ceasing production on drip paintings at the height of their popularity. I'm fascinated and mystifieid by artists and designers who choose to do this with their careers. No other work in his life afterwards measured up to the drip paintings.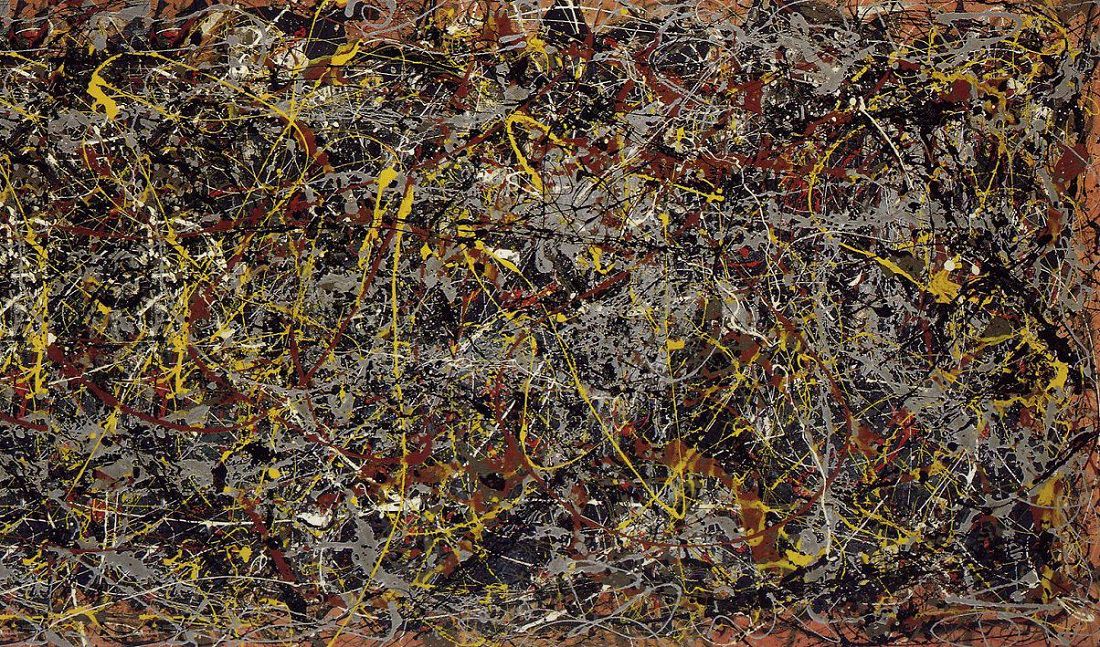 And then, there's his wife. One thing I have learned to be true over the years in dealing with the world's most celebrated male artists, is that there's often a great woman behind them serving not only as cheerleader, but manager, confidante, best friend, and therapist. In Pollock's case, the great artist Lee Krasner was also guardian angel. I can't tell Jackson Pollock's story without considering all that this woman did for his psyche and art. In this way, Pollock's finest works were Krasner collaborations.
Jackson Pollock's life ended tragically in 1956 in a drunk-driving accident. He was only 44 years old. The Hundreds continues his legacy with The Hundreds X Jackson Pollock, a collection of apparel and furniture that employs the unique splatterings that blanketed the artist's studio floor in his Long Island home. The collaboration also includes a Modernica chair. I guess this makes the third time I've fallen in love with the life and art of the late, great Jackson Pollock.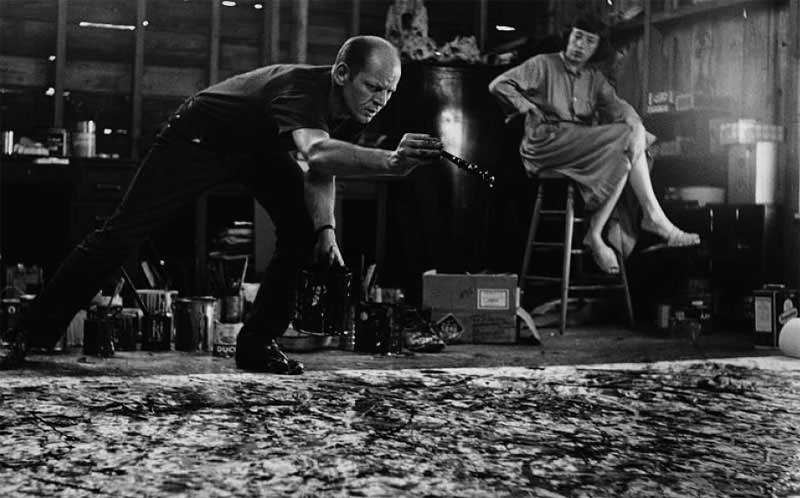 ***
Shop The Hundreds X Jackson Pollock, available now in our Online Shop, flagships, and select retailers worldwide. Full stockist list below the lookbook.
A detail from Pollock's paint-splattered studio floor appears as a graphic element throughout The Hundreds collection, which includes a canvas work jacket, a series of printed T-shirts, headwear, a skateboard deck, an ash tray, shorts, and a puzzle. Highlights include a Modernica fiberglass shell chair, printed with Jackson Pollock's studio floor all-over graphic.
A portion of the proceeds from the sale of this product supports the Pollock-Krasner House and Study Center, the home and studio of internationally renowned Abstract Expressionist painter Jackson Pollock (1912-1956) and a project of the Stony Brook Foundation. The design is a detail of his paint-spattered studio floor. For more information, visit www.pkhouse.org.
Lookbook shot by Robb Klassen.