In less than a week, the The Hundreds x DeLorean Motor Company project will be unveiled at both THLA and THSF. Over the past few days, I've taken you on a tour of the DeLorean factory and a history lesson on the DMC-12, which wraps up with these next 2 installments. Make sure you've read Part I, Part II, Part III, and Part IV before you continue…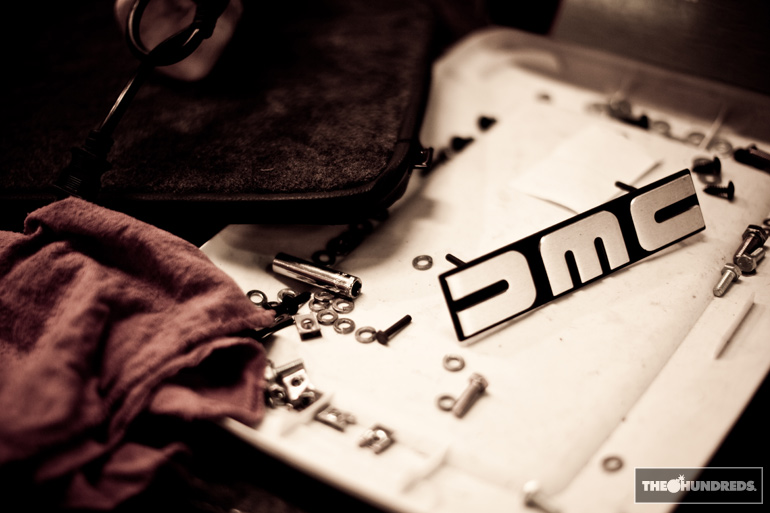 If you strip a DeLorean DMC-12 down, this is what you'll find. As you may have already noticed, the engine is in the car's hindquarters, and the trunk is under the hood. Maybe not so ideal for getting rear-ended, but awesome nonetheless.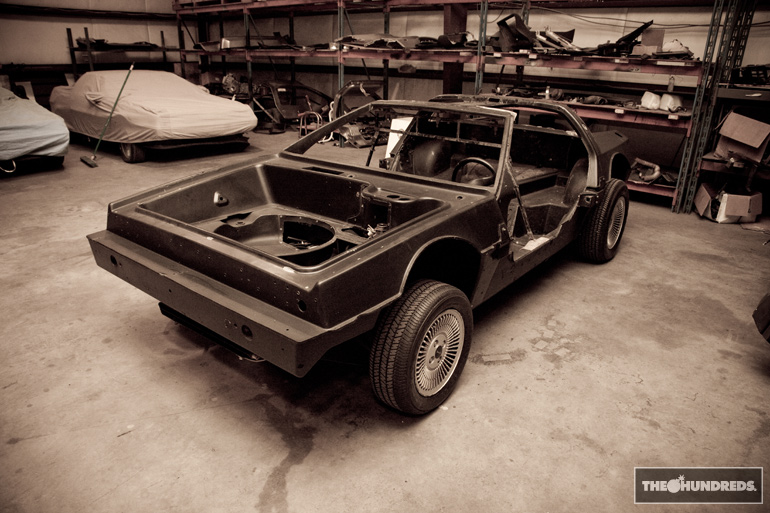 The skeleton, right down to the chassis.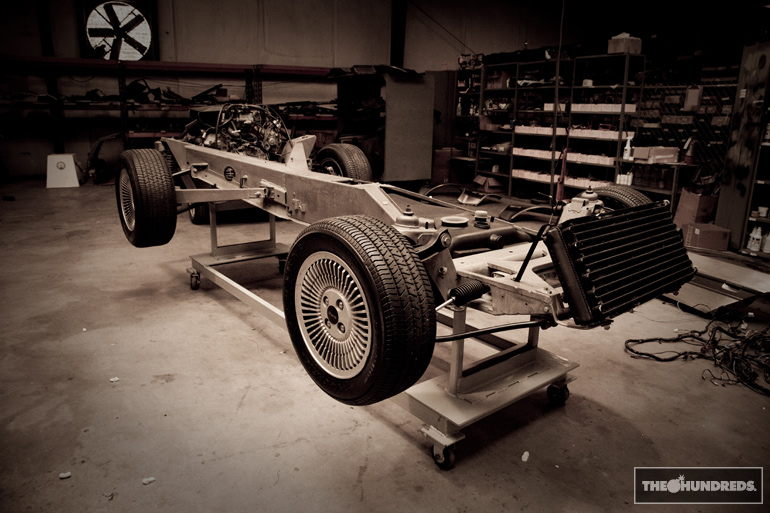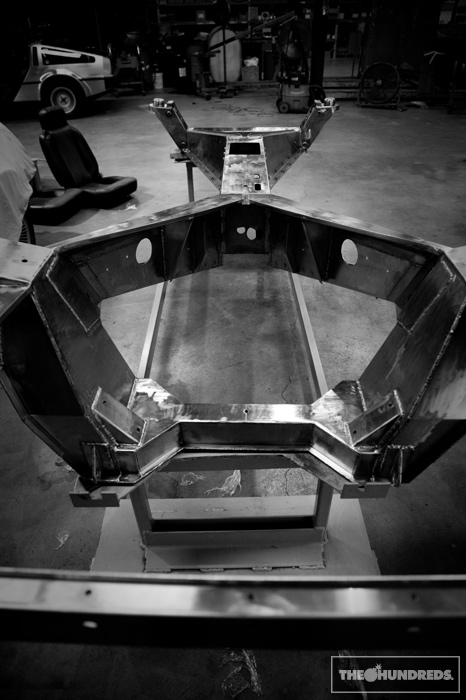 The original brochures and owner's manual for the lucky few who bought a DeLorean in the early 1980s: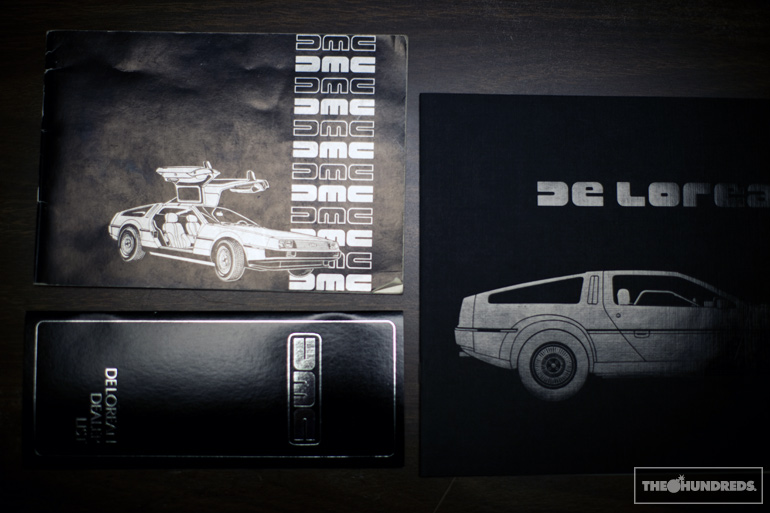 There are a couple thousand parts on a DeLorean. I know I got it wrong, but I think Stephen said something around 2,850? You're looking at all of the original documentation and blueprints to every single part on a DMC-12.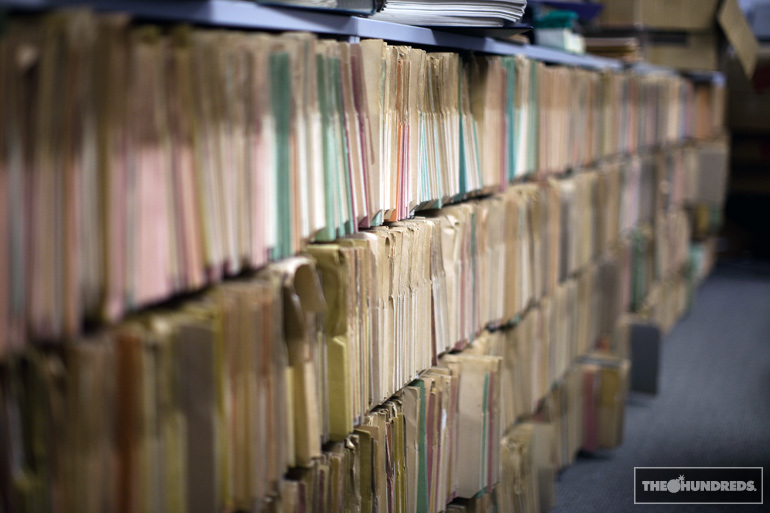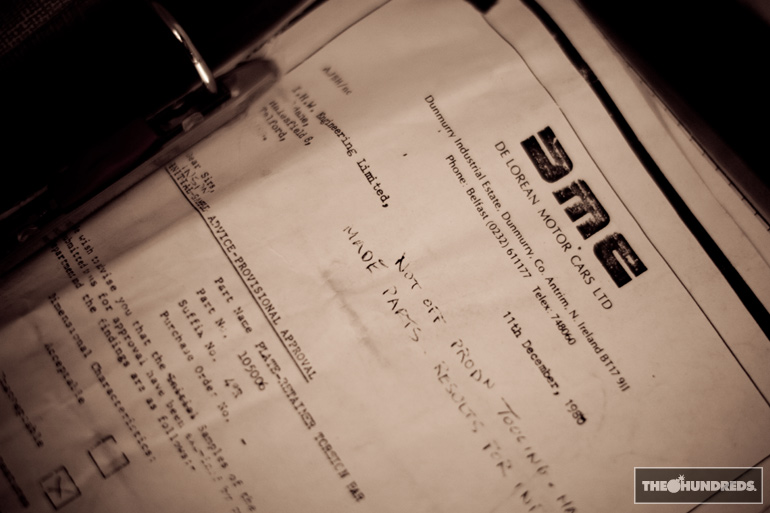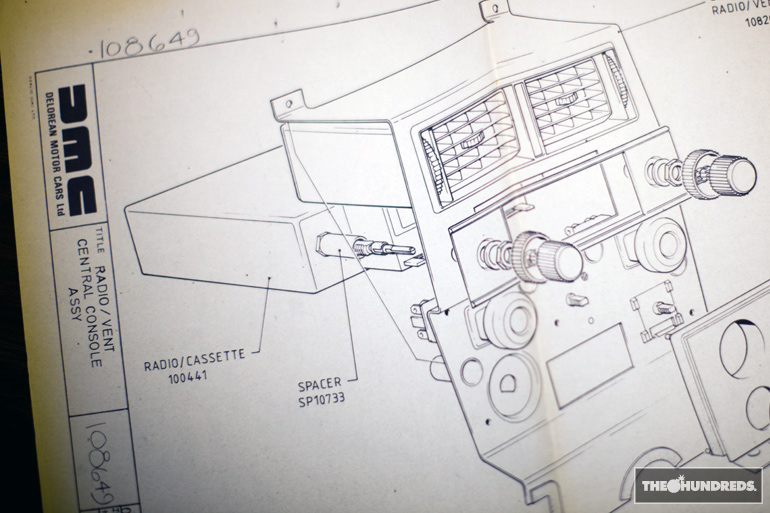 A lot of you have been asking questions, not only about our upcoming collaboration, but the DeLorean itself. For example, wondering if a vintage DeLorean could be used as a daily driver vehicle? The answer is surprisingly YES. The owner of this particular car, for instance, has racked up 350,000 miles on it thus far, and it still drives like a dream.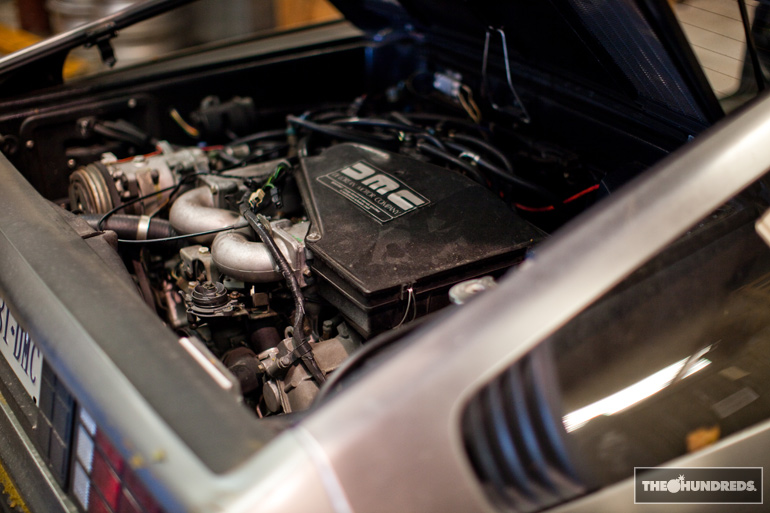 Out in the DeLorean Museum is this piece on display. The factory guys call these "cave drawings," inscriptions hidden within the actual panels of the car by the assembly hands that worked on them. Years ago, the guys here were pulling out a spare door from the remnants of the original Ireland DMC base, and stumbled upon a surprise.
"This is the last righthand door to be made at DMC. It was made by B Agkinson, Brian Boyle, Phil Gough, Hugh Barrett, RJ Cowden, K. Ferris, Boatman. The end of a dream. Or is it?"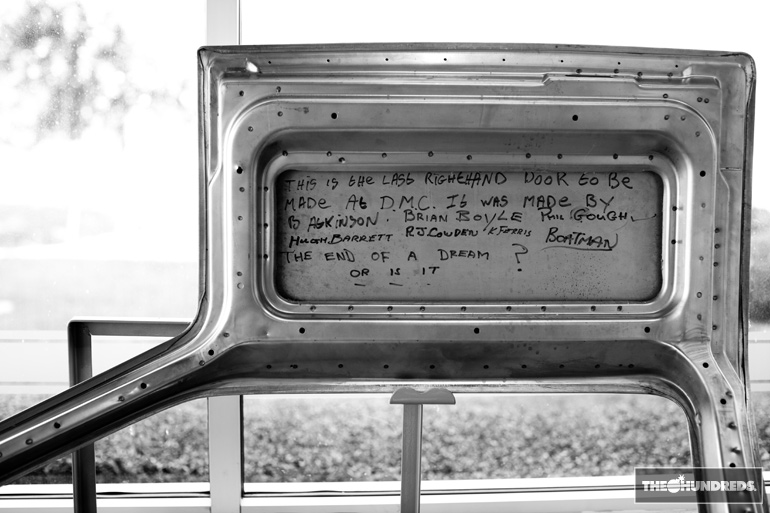 by bobbyhundreds