This morning was our annual Black Friday at both The Hundreds LA and The Hundreds SF (and ONLINE, for the next 12 or so hours as a matter of fact). When we first kicked off the Black Friday sale through The Hundreds, we were one of the few streetwear brands to do so. This year, seemed as if everyone wanted to go all BLACK FRIDAY everything.
But our customers weren't deterred. The doors opened at 4am today, but the first customers in line were here at 10am YESTERDAY. Many of the kids in line had families who brought them turkey dinner to eat curbside, but most just skipped Thanksgiving altogether. That's dedication, folks.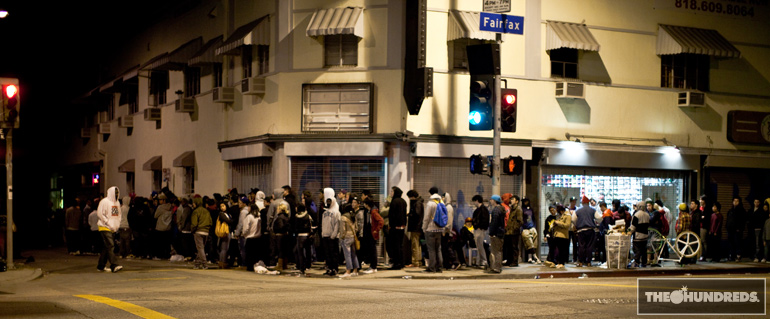 How many customers told me they flew in from Hawaii for this year's sale? Kinda crazy. Lots of good parents who lost a night of sleep to stand in the cold with their kids. For that matter, lots of good girlfriends and sisters who showed up with other girlfriends and sisters to take care of Christmas shopping. Met a buncha you who were DeLorean fanatics, and amped on the upcoming collaboration. On another random note, met a lot of you fellow Twitterererers as well.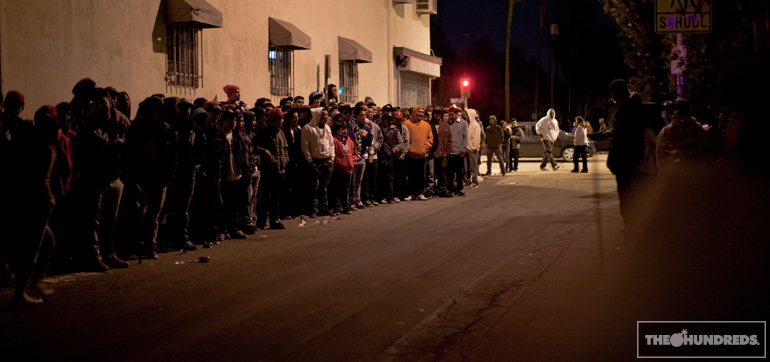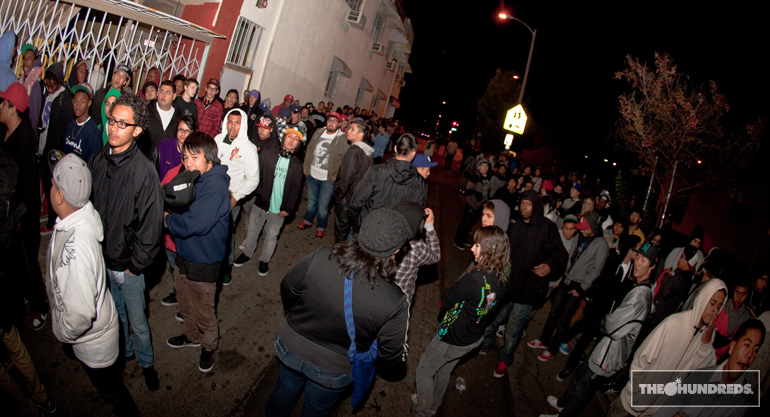 Clearly, this guy was the MVP. Gomez plucked him out the crowd after he promised to break his pinky finger for a free hat. Check the video for proof, no broken promises, just broken fingers.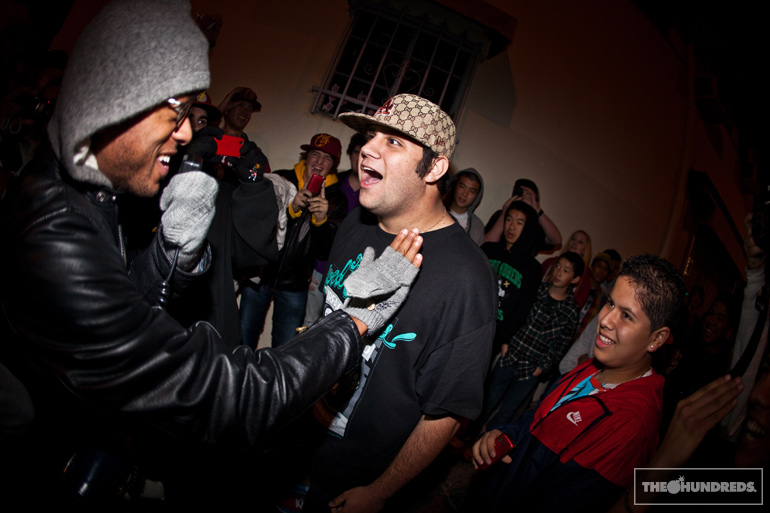 The sale ended at 9am and by then, everyone was a blubbering mess. Dude in the grey sweatshirt didn't even bother claiming his spot in line, he was having so much fun with our host,Gomez Warren IV. Hey, once again, thanks for settling the natives, Gomez. Thanks to the THLA crew for holding down another chaotic Black Friday. And thanks to THSF who were just as victorious in the Bay… even with the RAIN. See you all next year.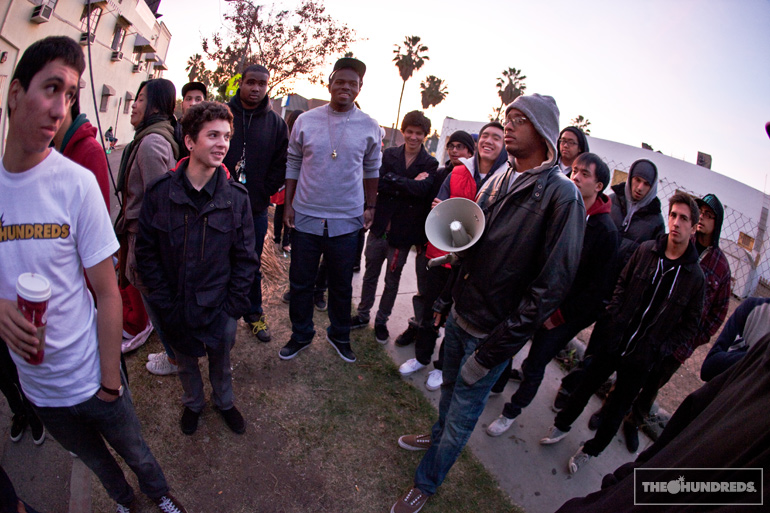 by bobbyhundreds