My time at DeLorean's headquarters in Humble, Texas was well served. Not only in terms of familiarizing myself with DMC, but also getting to know the smalltown operation of a globally-recognized exotic sportscar. The intrigue for me is that a sexy automobile that had once embodied all of the glory and decadence of the high-life, envisioned and built by an international playboy, is now quietly served through a sleepy Texan town by a crew of everyday hardworking American men. It's a fantastic story and only adds to the colorful DeLorean legacy.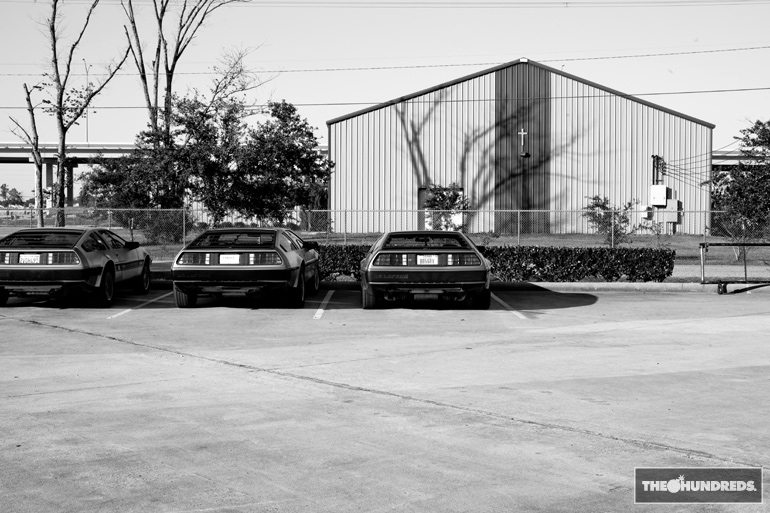 After the original Ireland factory closed, and John DeLorean was disassociated with his own brainchild, Stephen Wynne acquired all rights to the DMC name and established his original factory on the other side of town from where the global headquarters now resides.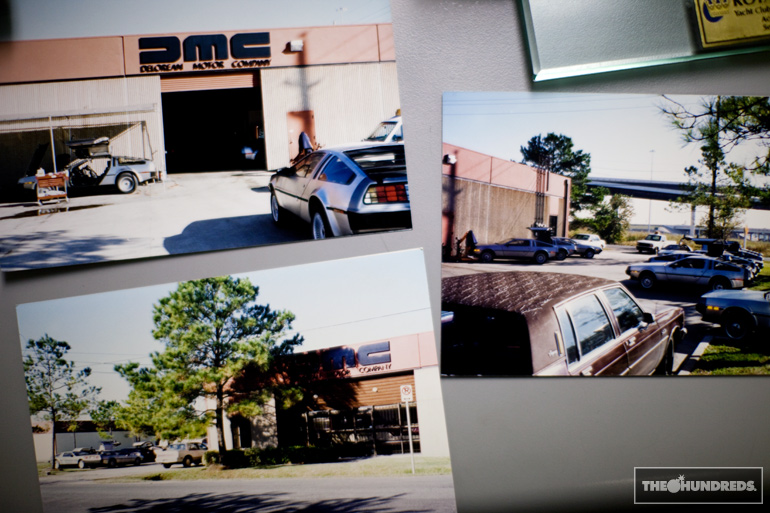 And this is Stephen Wynne. He is the owner of DeLorean, and his John Hancock is inscribed on each new car that leaves this lot. A native Brit, Stephen started out as a mechanic, and followed that dream Stateside, where he eventually worked on and fell in love with the DeLorean DMC-12 in his California tune-up shop. In the early '80s, no one wanted to work on the car because they didn't understand it, so Stephen and his team gladly accepted the task. As his business grew, he eventually went on to acquire the DeLorean name, and has made it his life's sole mission to preserve the stainless steel phenomenon. Any DeLorean fanatic knows that this man is king.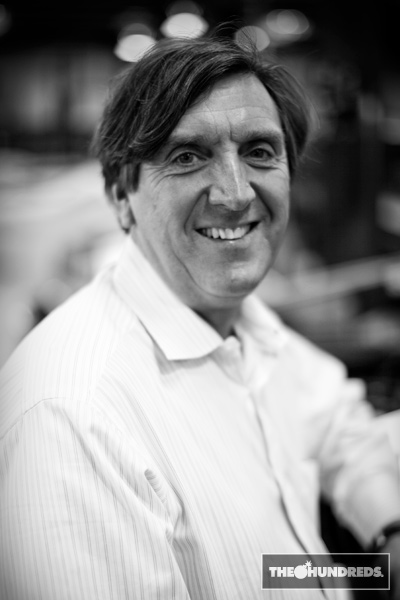 This is Stephen's son Cameron Wynne, Head of Merchandising. He's grown up his entire life not knowing anything BUT DeLorean. Since his dad worked on the actual DeLoreans used in the Back to the Future films (Mr. Fusion, flux capacitor and all) back in the '80s, he would drive Cameron to elementary school in Doc Brown's time machine. At the time, that was pretty much every kid's dream, but it was Cameron's life.
He says it's always been the same. Whenever someone meets him, they find out what his family does, and then it's a cascade of relentless questions from there. He does his best to be patient with it, but after 20-some-odd years of living up to the DeLorean name and all the nostalgia it evokes from people, you can imagine the frustration.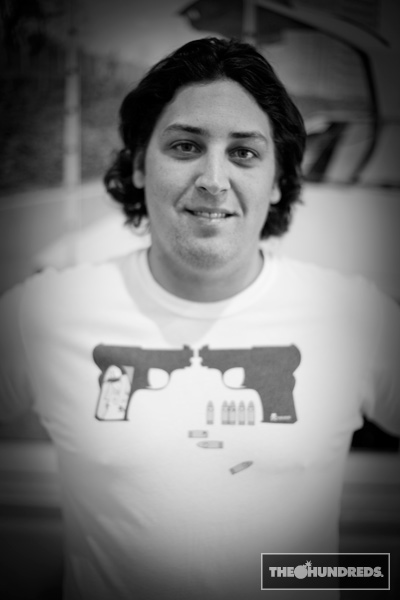 James. My Brick House Tavern guide, but more importantly, the Vice President of DeLorean Motor Co. As well as the face as you've probably seen on television coverage of the DeLorean or Youtube videos. James has been with DeLorean for a decade now, and started out as a fan with 2 of his own.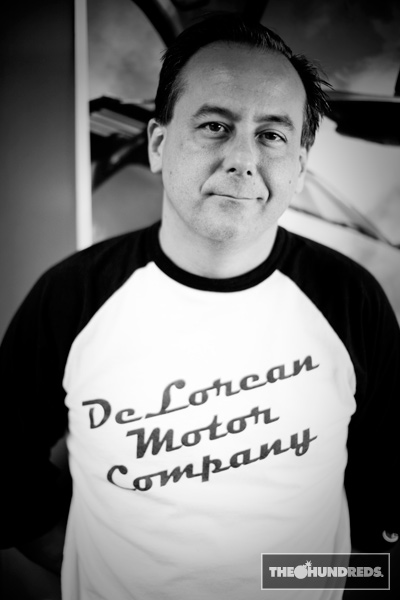 Warren has been with DeLorean for 18 years and handles all parts sales and tech support for the company. If you're a DeLorean owner and need a replacement part, you'll probably be talking to Warren on the other end of that phone. Cameron told me Warren is to DMC as Scotty iLL is to The Hundreds. After meeting Warren, I'd say that's about spot on.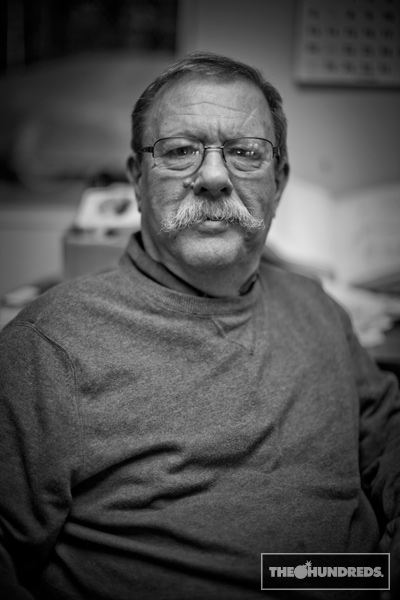 Justin's a mechanic with the build crew. He's probably put in about 4 years or so.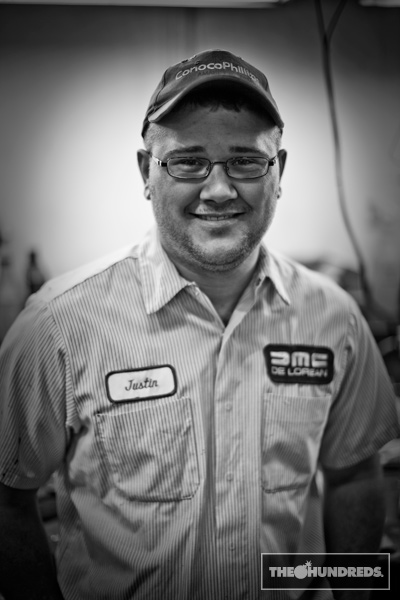 And Bill's been around for 14 years. Bill used to tutor Cameron on his homework everyday after grade school. I wanted to emphasize how tight this operation is by showing you how DeLorean is nothing short of a family and a tried-and-true, red-blooded American business. At the start of all this, if you were familiar with the DeLorean, you've probably got an entirely different appreciation for it now. At least, that's what I hope.
Over this next week, you'll start seeing the DeLorean x The Hundreds project come together as it hits THLA and THSF on Thursday morning. We will also introduce the much-anticipated The Hundreds DeLorean car!!.. that you will get to see up close and personal starting in LA and up to San Francisco this weekend. Both Hypebeast and High Snobiety are also doing special features on the project, and I have some video footage for you as well. Stay tuned, it's gonna be fun.
by bobbyhundreds