The 25 of us, and select Nike staff, were ushered into a dark blackbox room, lit only by the glow of a center table. The video I posted on the blog yesterday of "Marty's closet" was paused onscreen, with a discreet yellow box placed in front.
And then Mark Parker, CEO of Nike, walked in.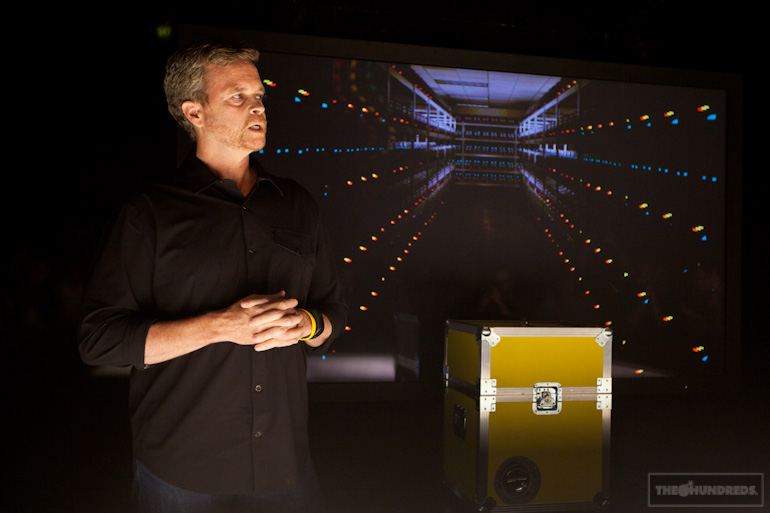 Mr. Parker welcomed us all to Los Angeles and kicked off the day's events by quelling all the rumors – that indeed this was about the MAG sneaker from Back to the Future II, a journey that began decades ago when he and Nike's designer Tinker Hatfield were asked to conceptualize how athletic shoes would look and wear in the year 2015.
Tinker brought out some of the original sketches and rough concept models of the Nike MAG before it got to it's form as we know it today.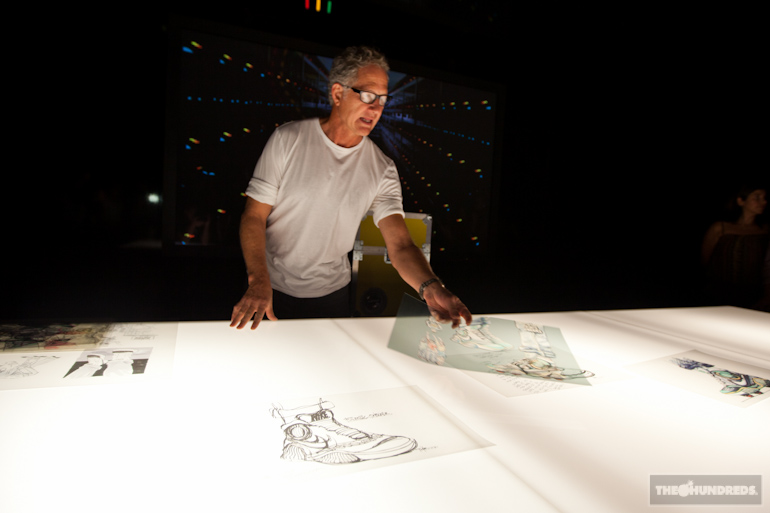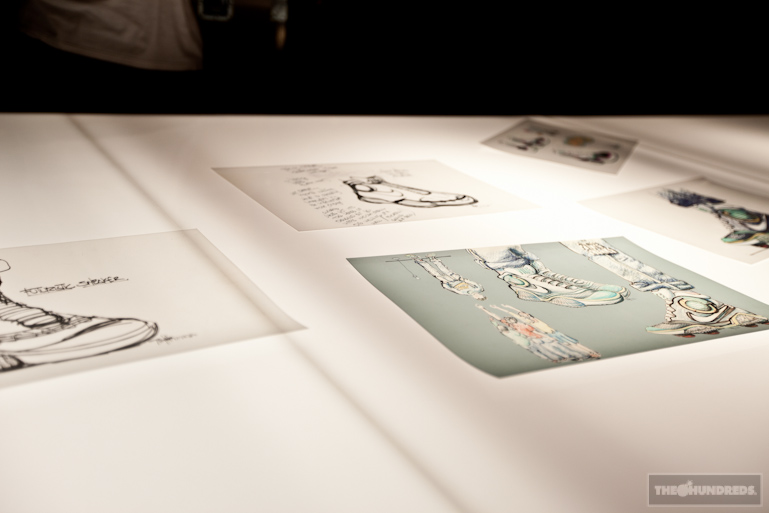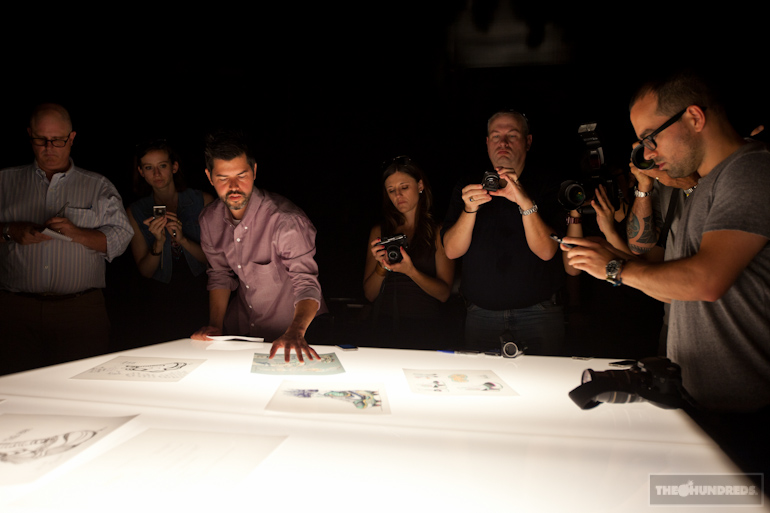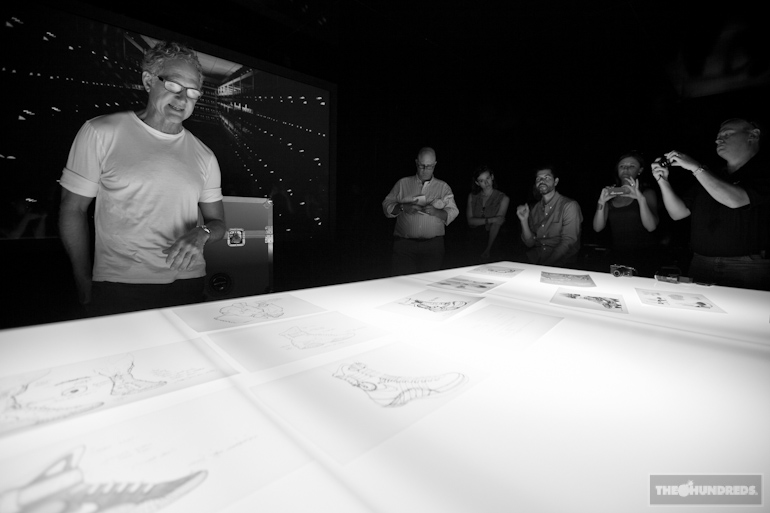 And this is pretty much the final idea of the finished product. I always thought the MAG shared a lot of similar traits to David Robinson's Air Force 180 Nike pump.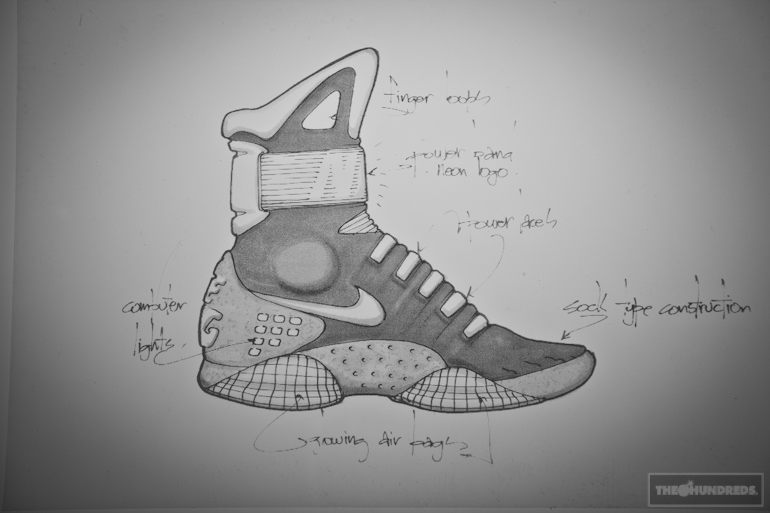 Without further ado…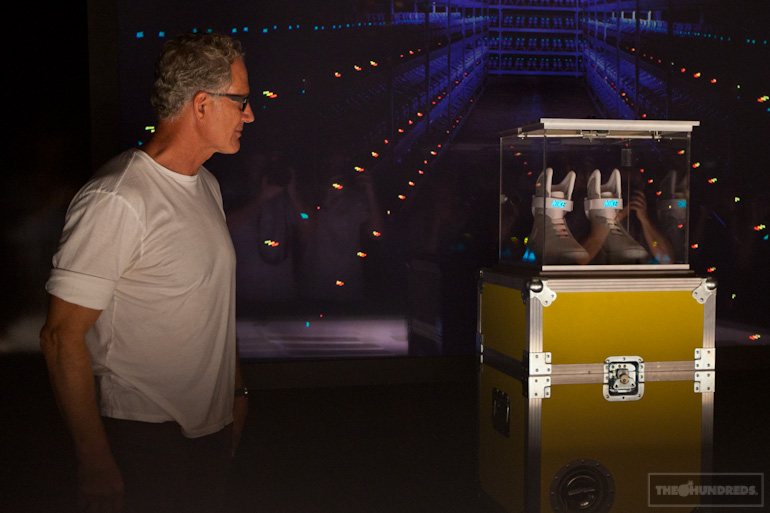 Introducing – or shall I say re-introducing – the Nike MAG.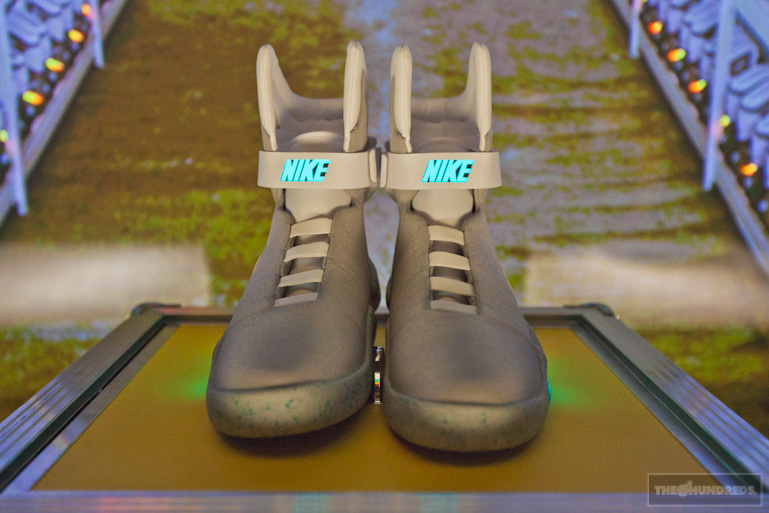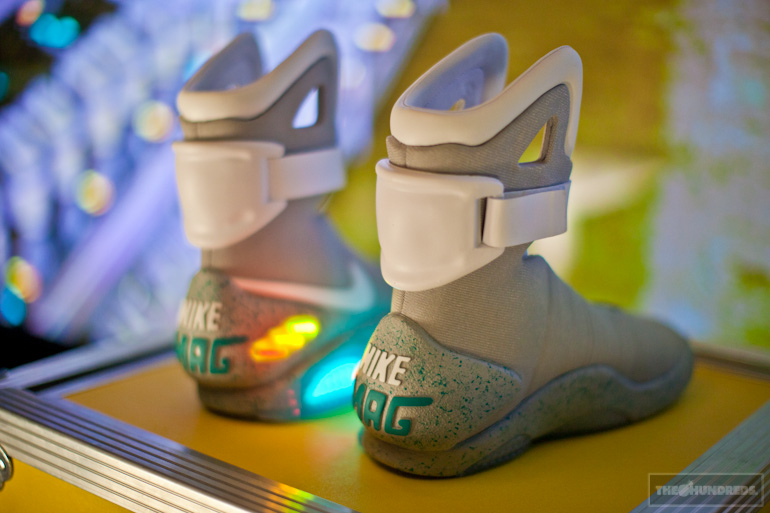 So everything is right on point with Back to the Future II. The only thing they left out is the self-lacing system. I guess that's not so surprising considering the shoes Marty wore in the movie were mechanized by a special effects team. Mark Parker joked that we still have 4 years until 2015, so maybe we will still get that lacing system in place after all.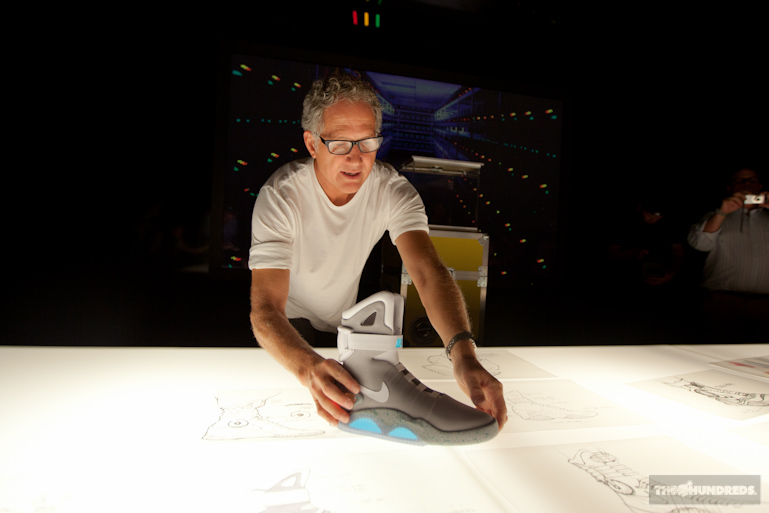 By squeezing the top of the shoe, the MAG lights up for 5 hours at a time. Super comfortable when worn, Mark later told me that they've even had athletes play basketball in them.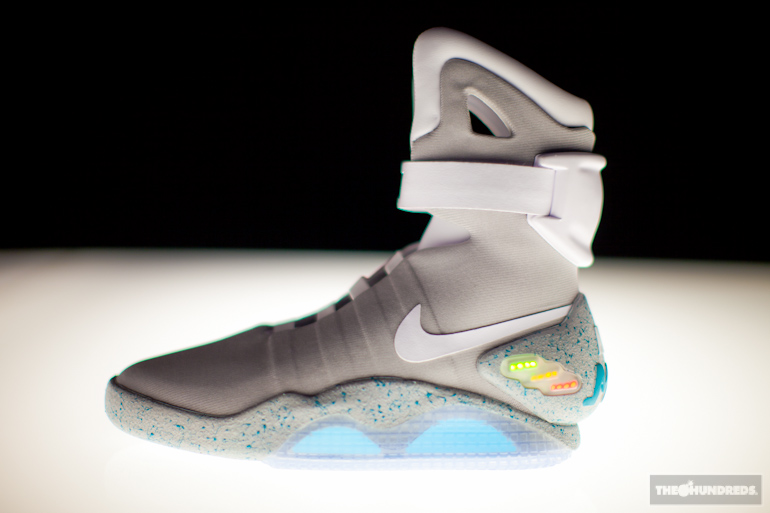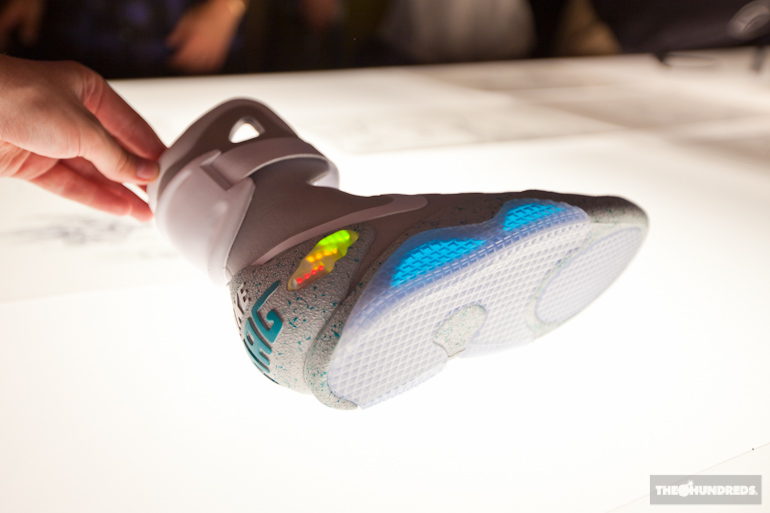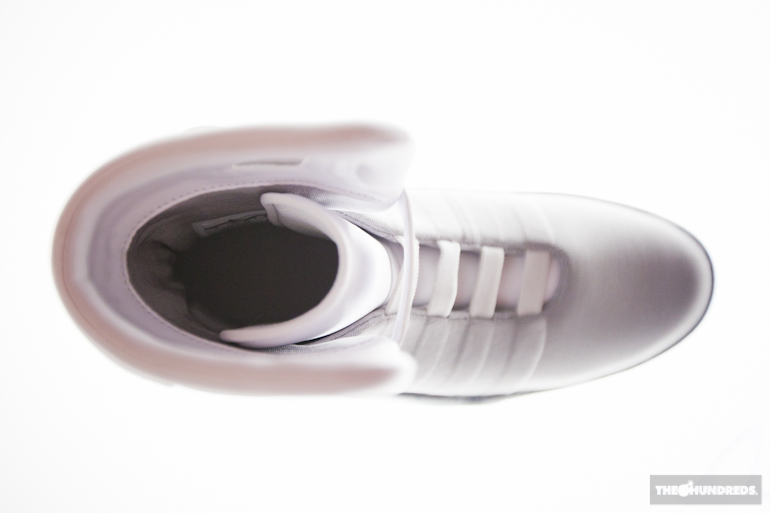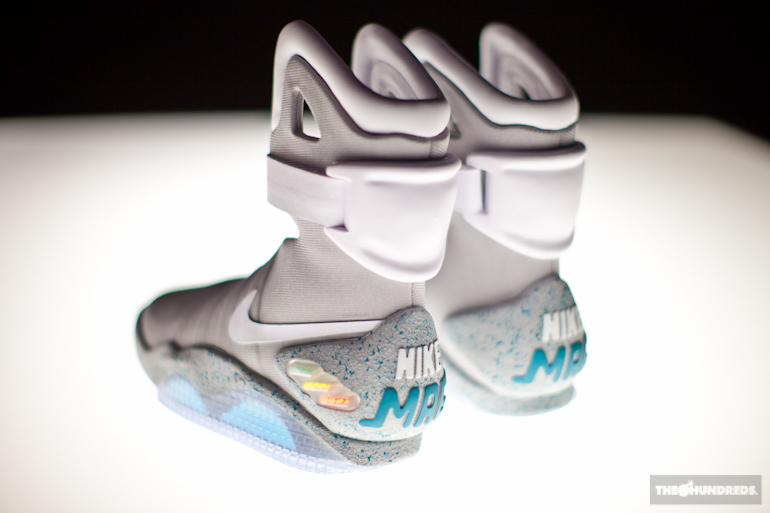 So here's the kicker. There are only 1,500 pairs of the MAG made. Yes, those were them in that video I first posted on the blog yesterday. And more importantly, the only way to get these shoes is to win a pair via Ebay auction, which opens tonight at 8:30pm PST athttp://nikemag.ebay.com/. All proceeds (which will be matched by Sergey Brin) go to Michael J. Fox's Parkinson's research foundation. As we all know, the actor who immortalized Marty McFly onscreen has been afflicted with the disease since soon after the trilogy ended decades ago.
This also explains why the shoes are being produced and released in the year 2011 and not 2015. Parker referenced the urgency in seeking additional research now, especially considering the actor's state of health.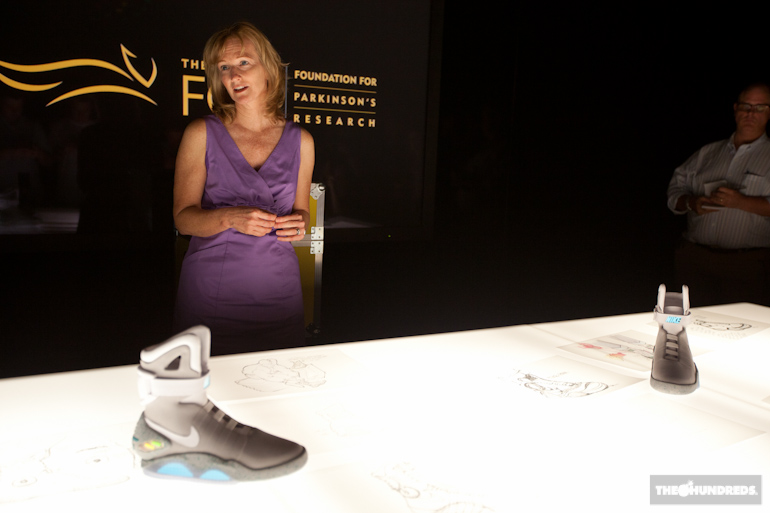 Dig in, everybody. We've waited years for this.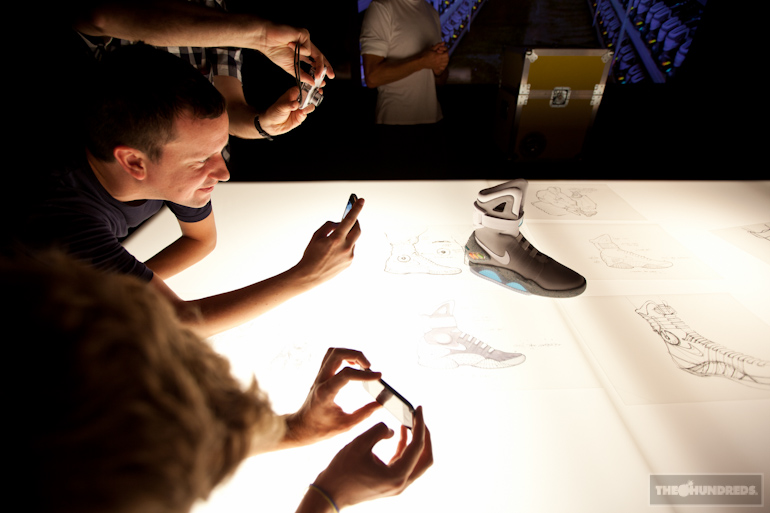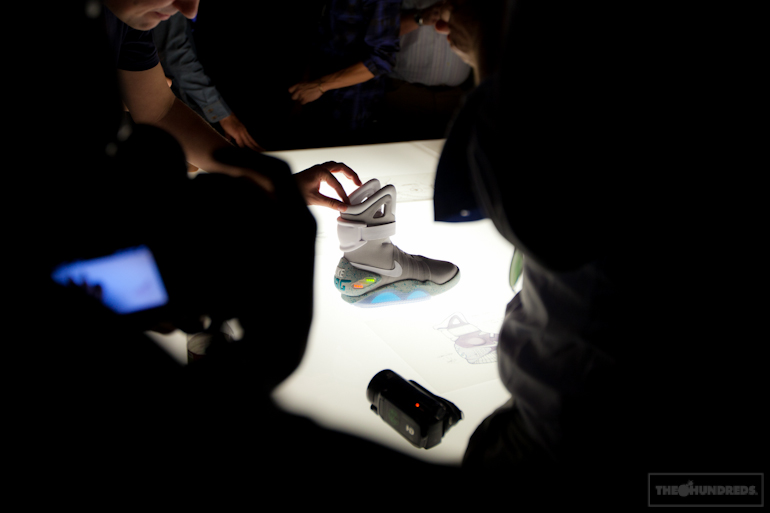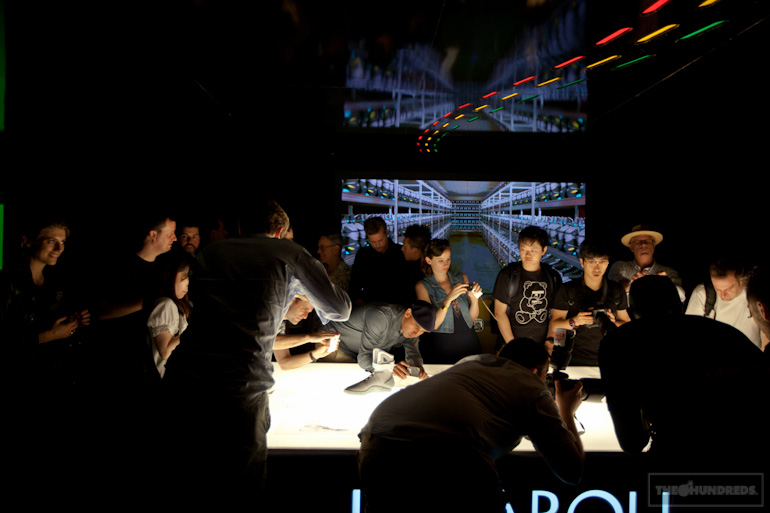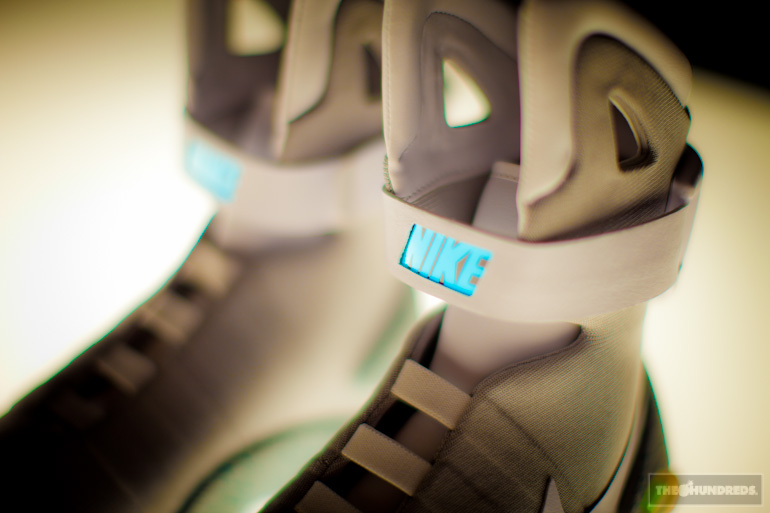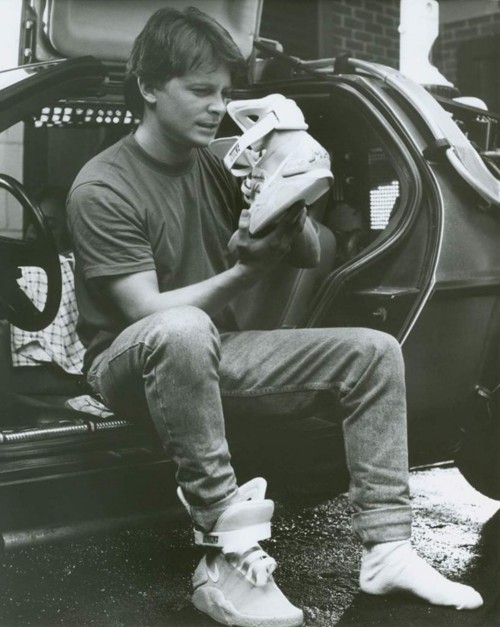 thanks to Jessica Clark for the photo

by bobbyhundreds