I awoke bright and early this morning to a promising day. That, and a caravan of black SUVs who were set to hoist myself and 25 other cultural purveyors flown in from around the world on a mystery excursion, courtesy of Nike.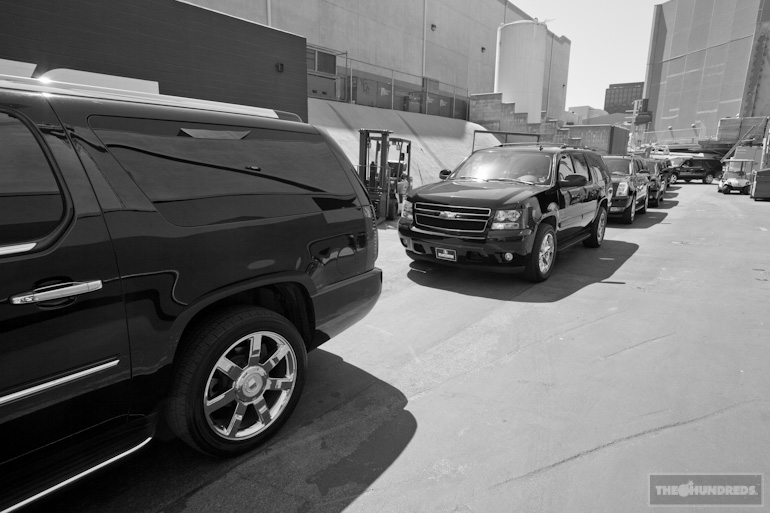 Some of the media and tastemakers alike who were involved included Hiroshi Fujiwara (Fragment), Fraser Cooke (Nike), Eddie Cruz (UNDFTD), Eugene Kan (Hypebeast), Edison Chen (CLOT), Matt Halfhill (Nice Kicks), G (Patta), Gary (Crooked Tongues), Jeff Carvalho (High Snobiety), and somehow, me.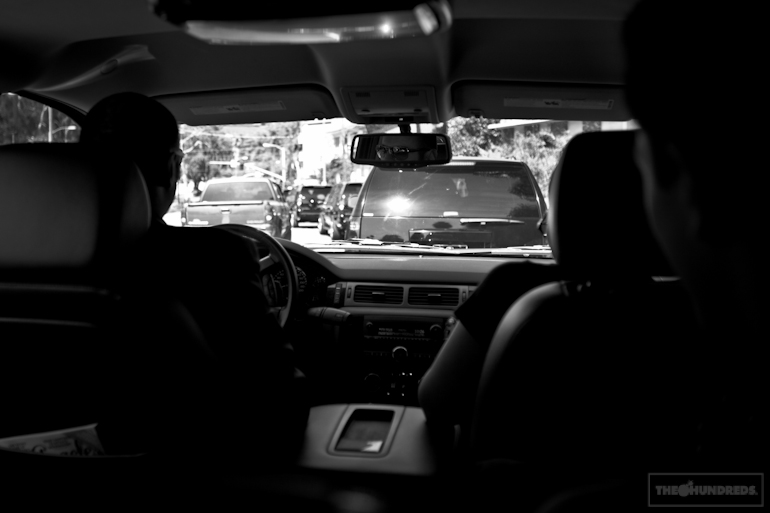 The final destination: Universal Studios backlot, where we embarked on the tram tour, which I haven't rode since I was a kid.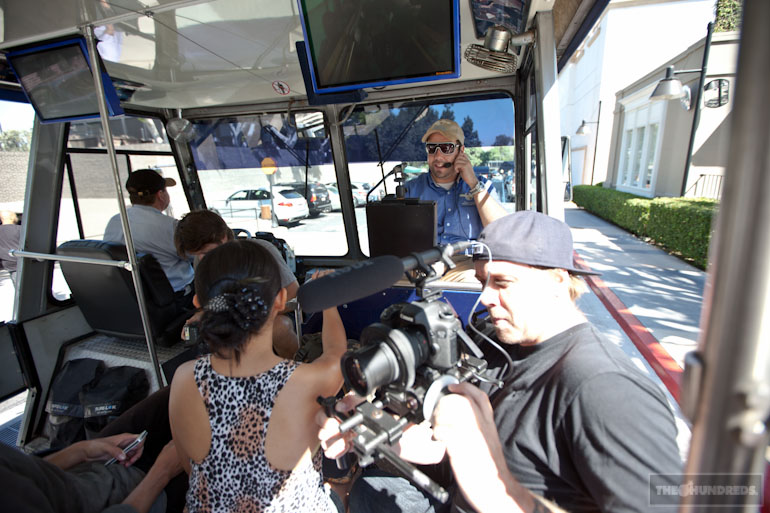 Since a fire burned down the original King Kong ride, this is the 2011 version – a 360-degree 3D ride that doesn't translate into photos at all.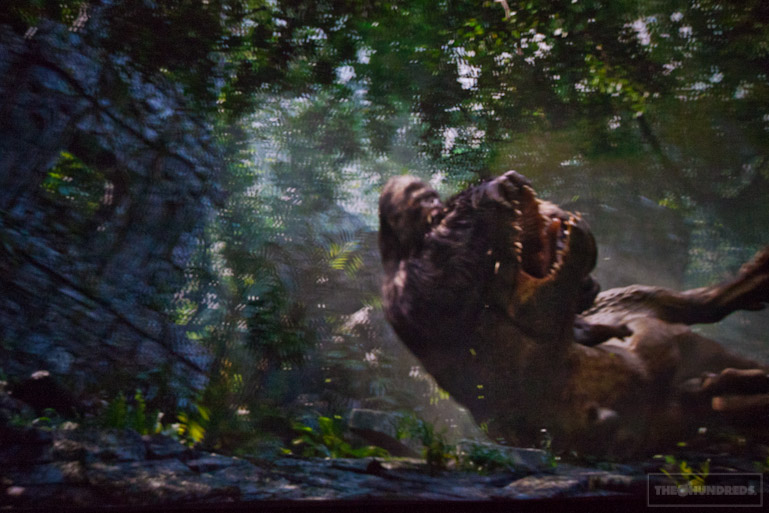 JAWS is still o.g.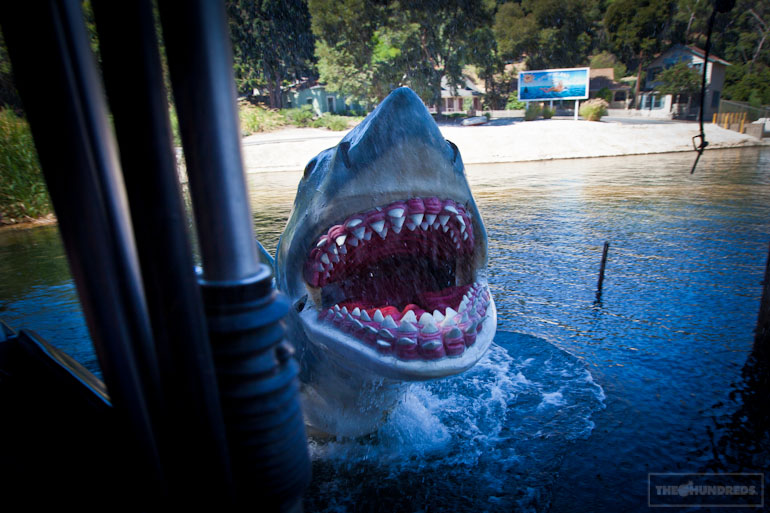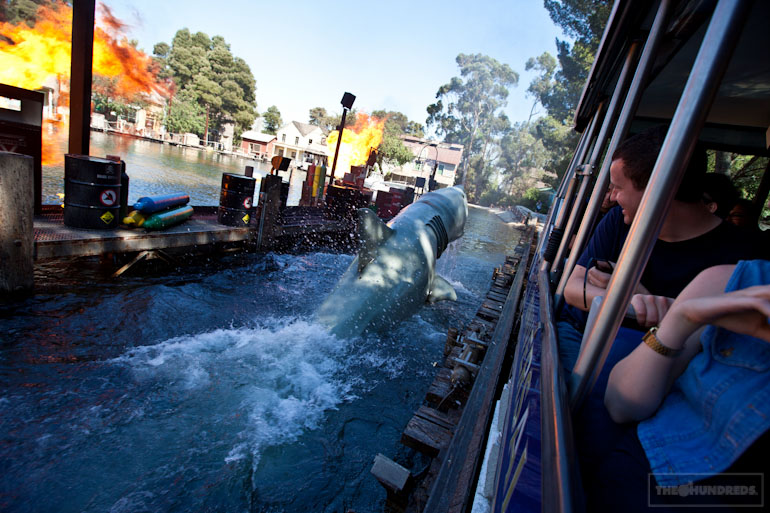 And then we reached the watchtower/courthouse from the Back to the Future trilogy. Or mecca, as I call it.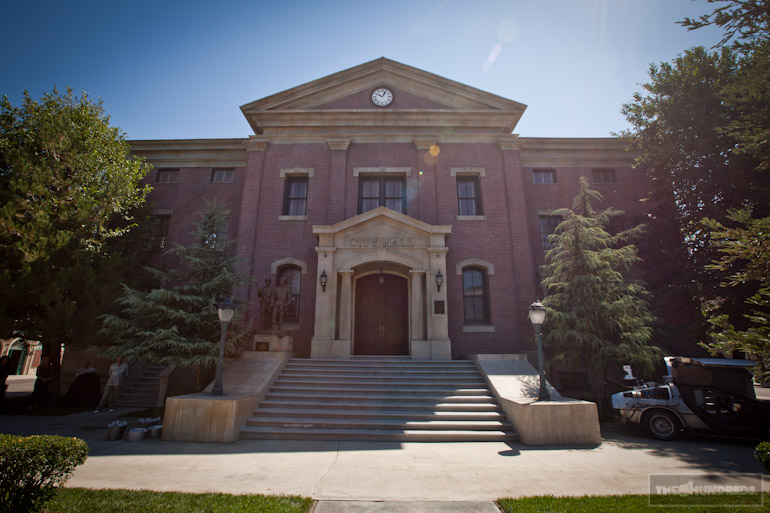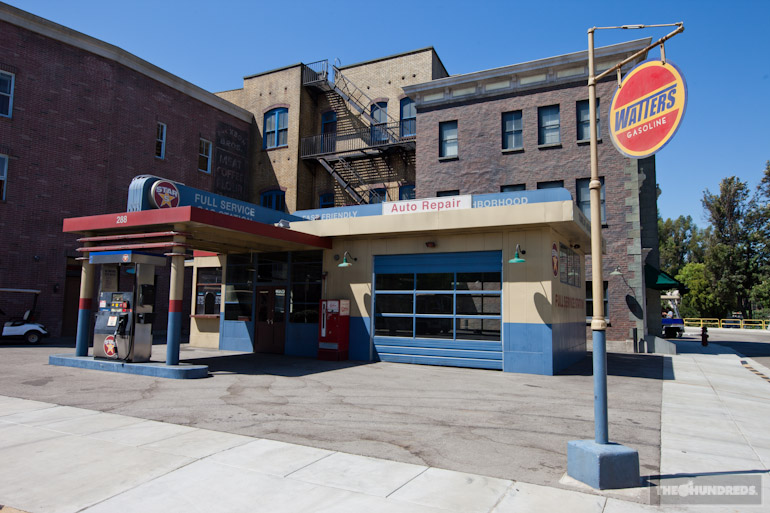 We were surprised by Bob Gale, who co-created the Back to the Future movies with Bob Zemeckis. He regaled us with tales of the film's production, and all the behind-the-scenes secrets. He also touched on all the future predictions they made of the year 2015 and how many actually came true.
I actually saw Back to the Future II being filmed here when I was a kid, and Bob Gale referenced it as well. Back then, Universal Studios was making so much money from their tour, they didn't necessarily close down the backlot during BTTF II's workday. So I remember riding the tram when I was 7 and seeing Marty doing his hoverboard scenes here.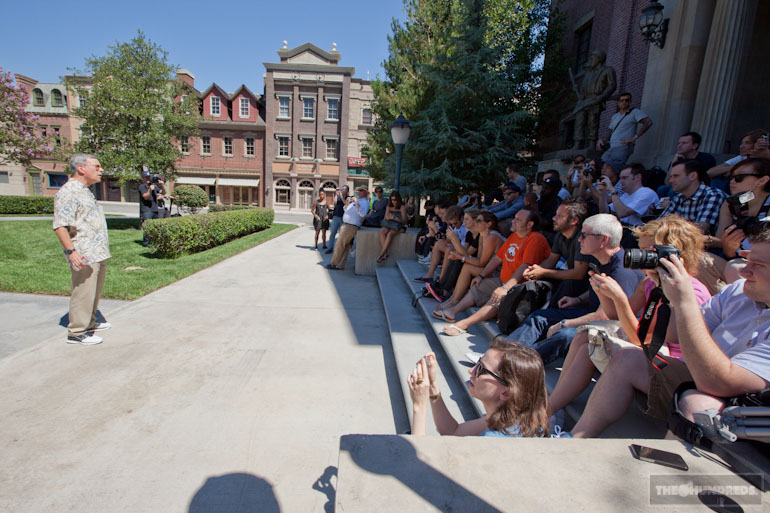 This DMC is one of the originals used in the trilogy. Where's the DMC logo?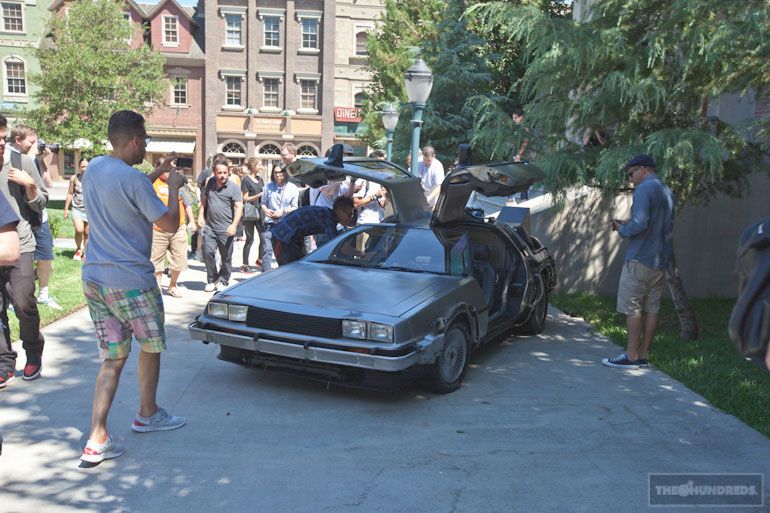 Next stop…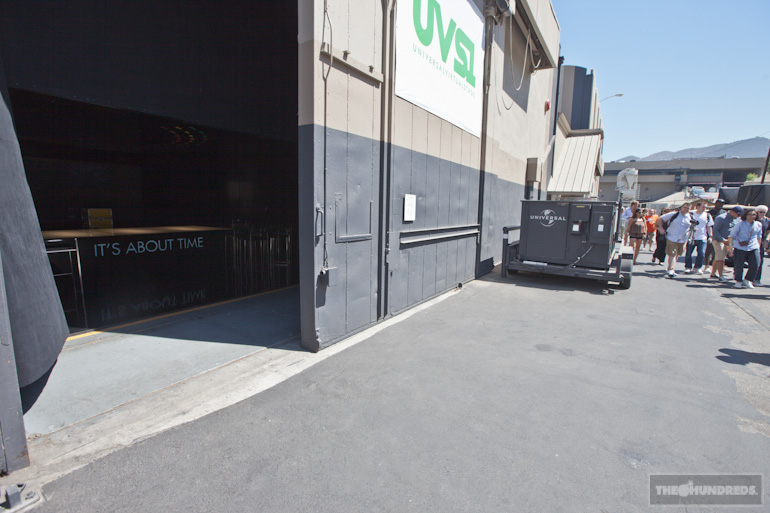 by bobbyhundreds