The entire 24 hours of BTTF hysteria climaxed at the Montalban Theatre last night in Hollywood with the official "BACK FOR THE FUTURE" campaign kick-off. Upon walking in the doors, VIP guests and sneakerheads were greeted by a wall of Nike MAGs.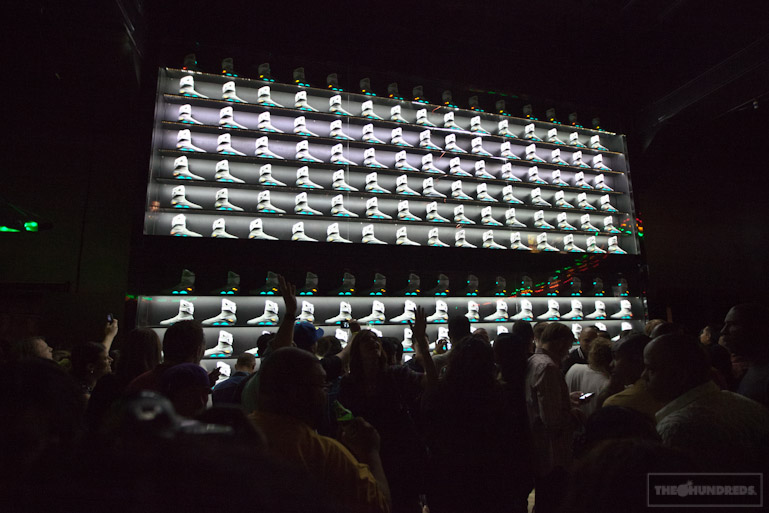 It was great seeing all our L.A. friends come together for a positive cause and also to celebrate the best movie of all time.
Can you see Ben Hundreds?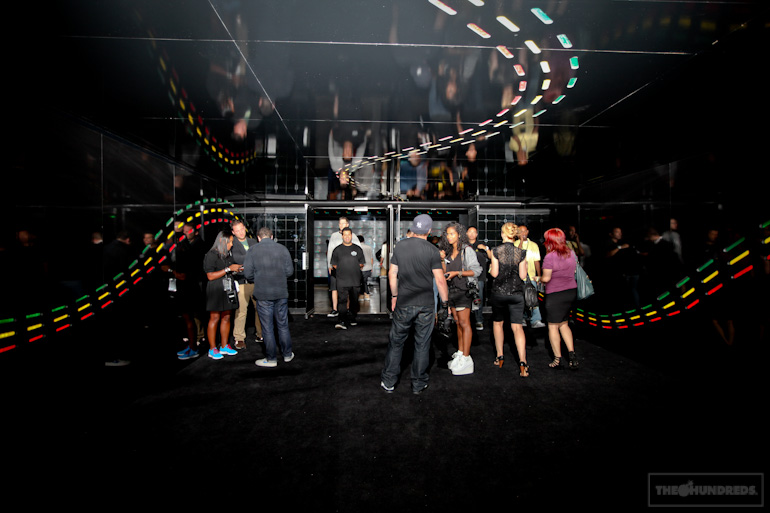 What if I zoom in?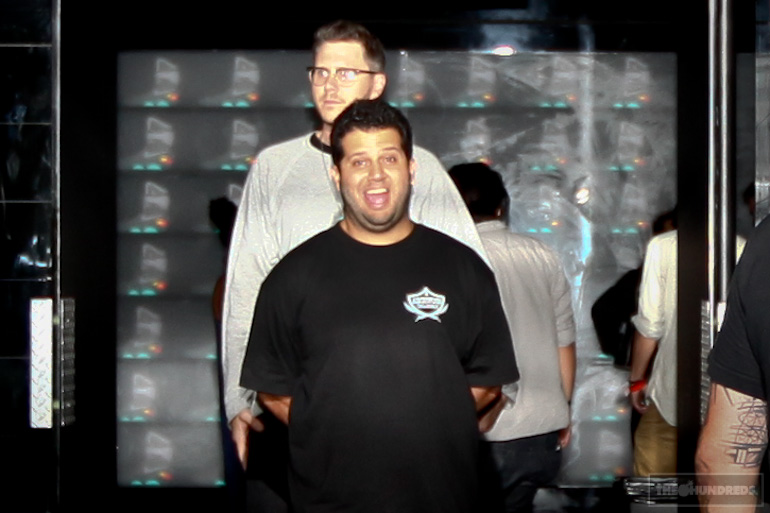 Worlds collide. The BTTF-converted DMC-12 and Vashtie. Can this photo get any more Tumblr-worthy?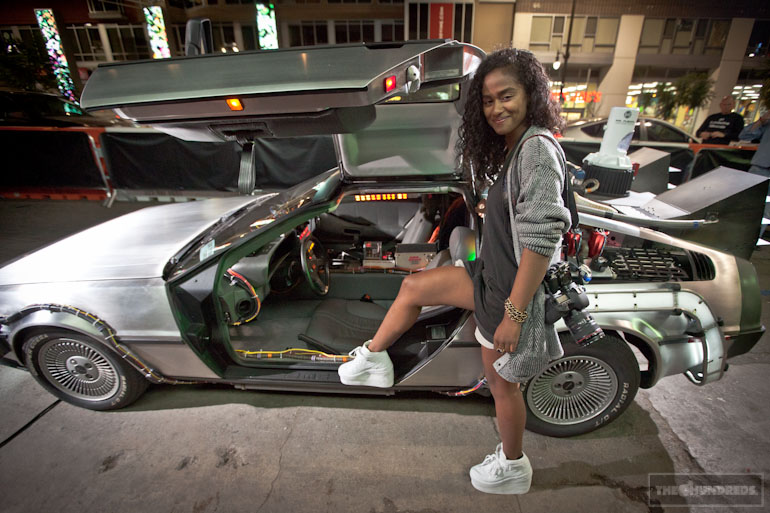 The space was decorated with props from the film, including hoverboards and Biff's Almanac. Upstairs was '80s themed with period-piece arcade games, music, and snacks.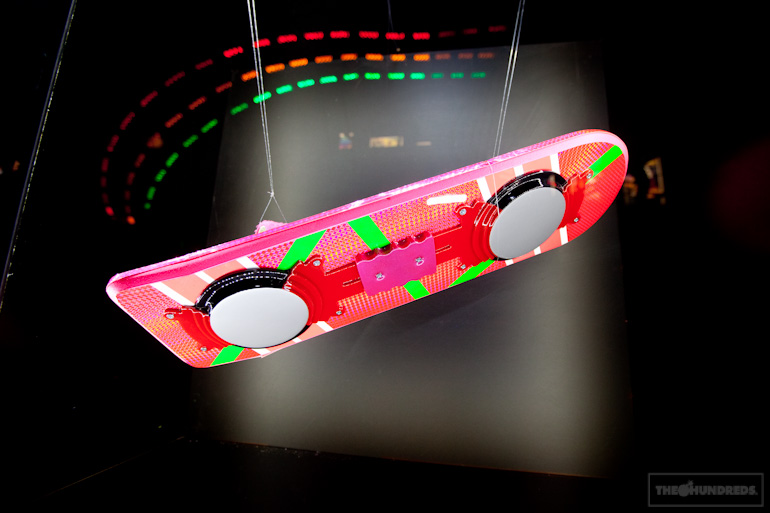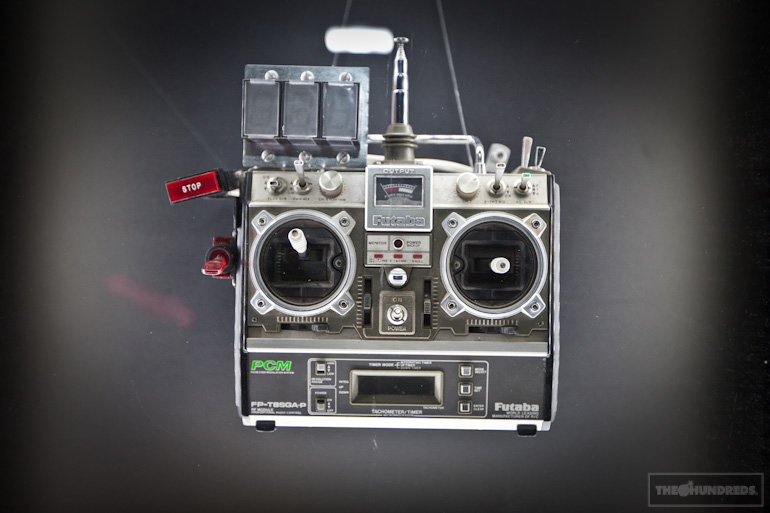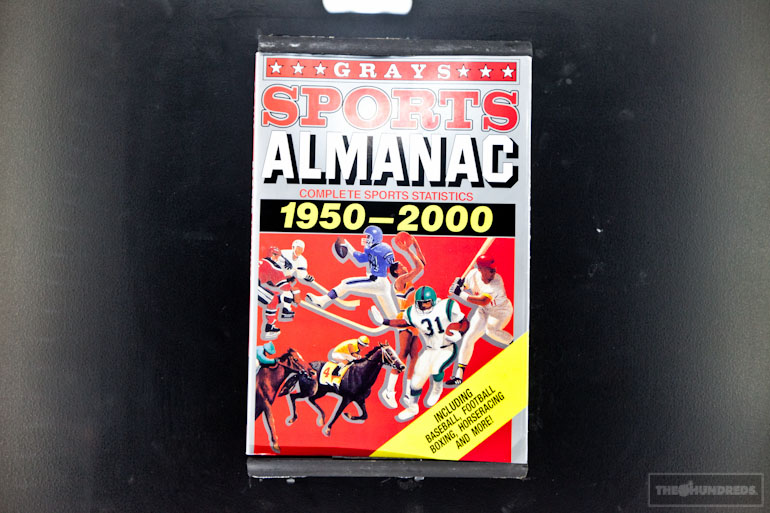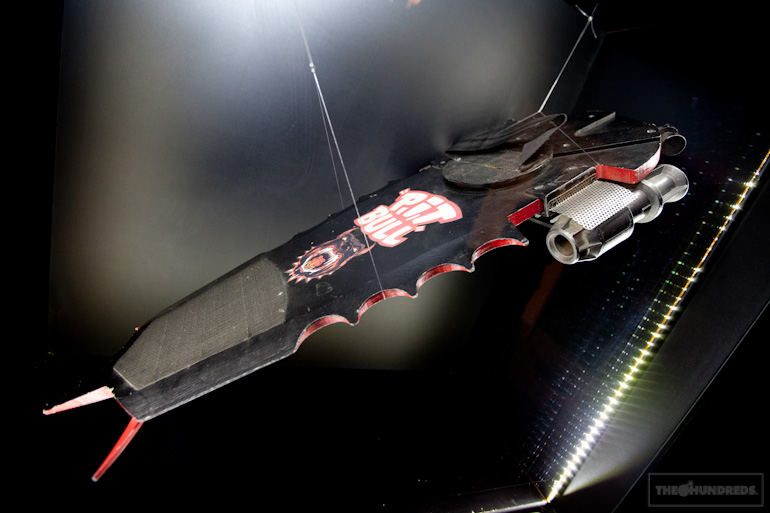 How cool would it be if the MAGs came in this?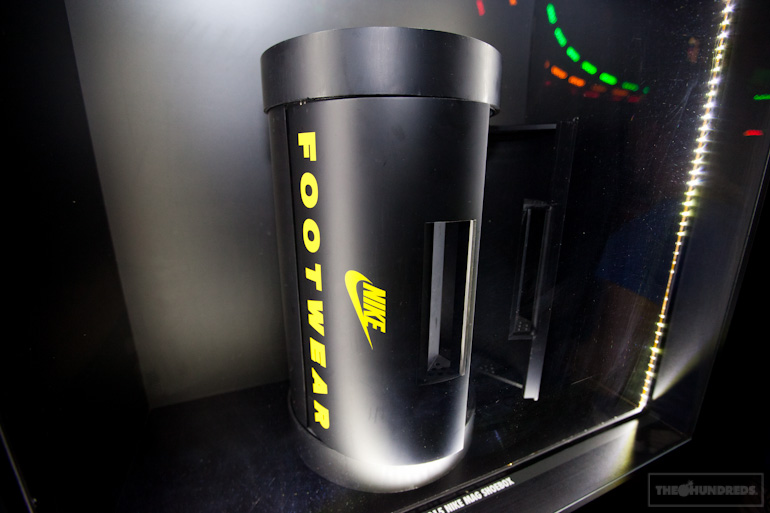 The self-proclaimed MVP of the MPC, it's araabMUZIK. There's been so much hype around this guy recently that it only made sense for him to open up the coolest party in the world last night. If you don't already know, get familiar. araabMUZIK.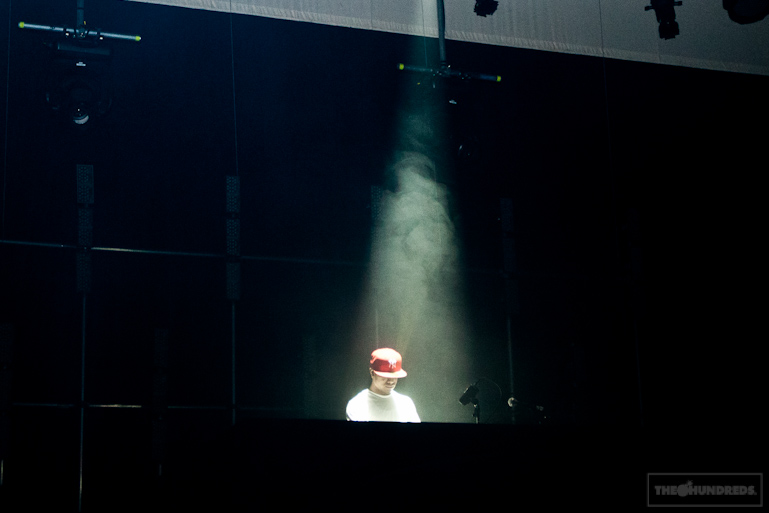 The only thing I wanted out of this day was to see my favorite character actor, Christopher Lloyd. As Doc Brown in the BTTF trilogy, he cemented his acting and comedic genius. As Judge Doom in Roger Rabbit, that was the cherry on top.
I asked a few people throughout the day if we were gonna get a chance to be graced by his presence (already knowing that Michael J. Fox wouldn't be in attendance because he had filmed Letterman in New York yesterday), but everyone kept tight.
To be in the room with this man was a bucket-list item.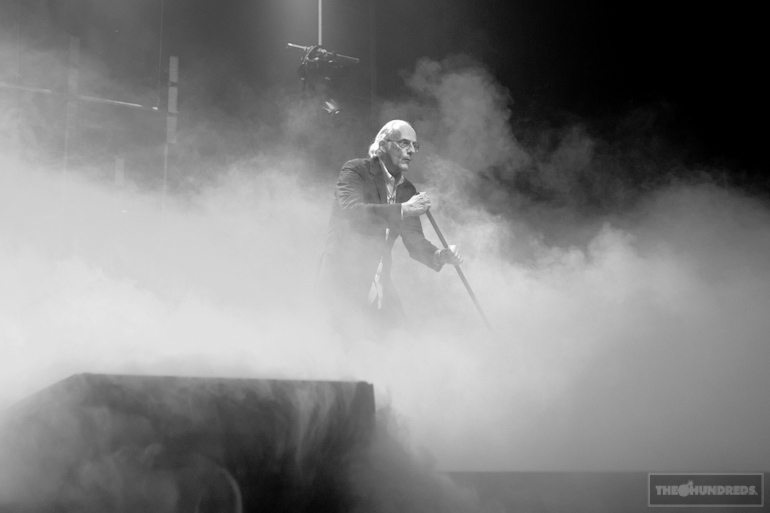 Joel McHale hosted the night. I haven't always been the biggest fan of his, although I know every woman in America would love to baby-make with him. But last night, he destroyed. There was an Air Kardashian joke somewhere in there that I can't repeat.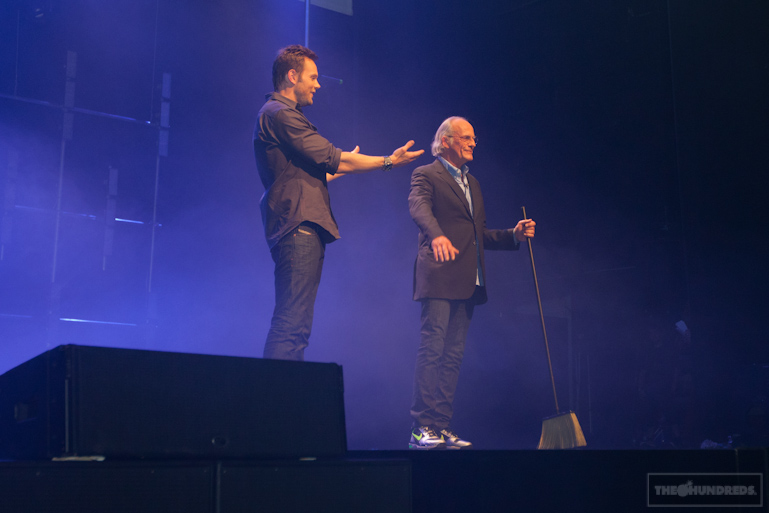 The Nike MAG is introduced.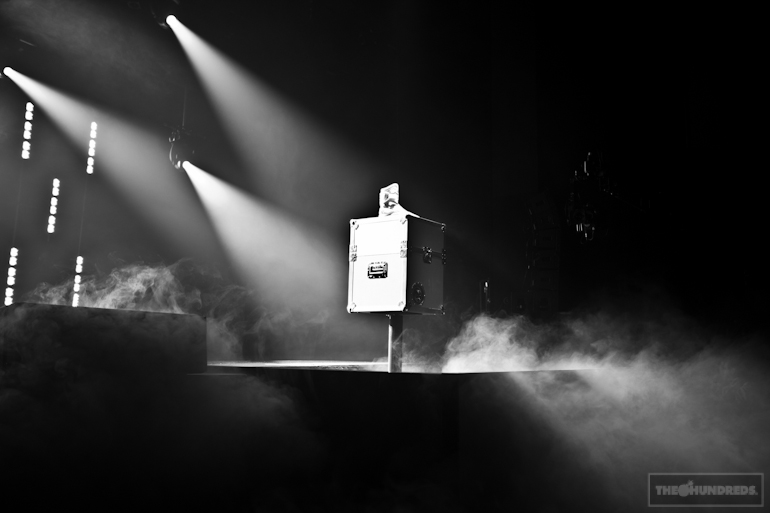 It was like a Kanye West concert, except for a shoe.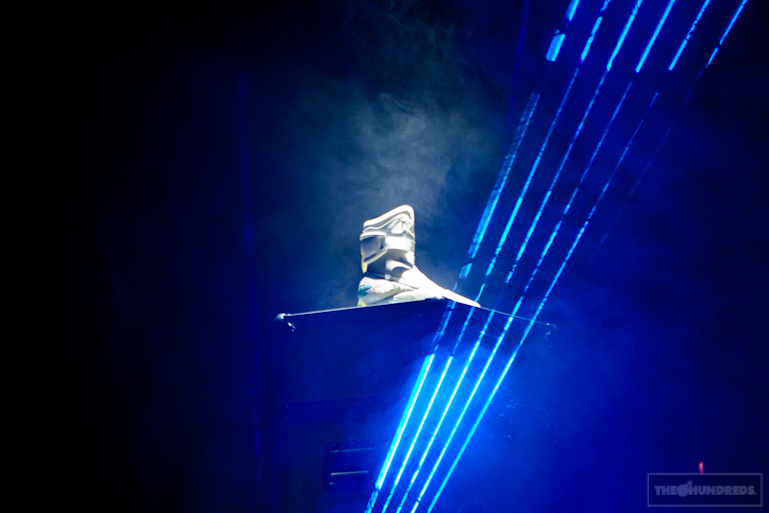 So surprise, surprise, the very first pair of Nike MAGs to be sold were to be auctioned off right then. I figured this was my chance, considering these were probably gonna be the cheapest MAGs on the market. The first pair up for auction yesterday was already upwards of $80,000 on eBay with 10 days left. If I were to go after this Nike MAG, I'd only be competing with the people in this room (vs. planet Earth), plus there would be a short window of time to play.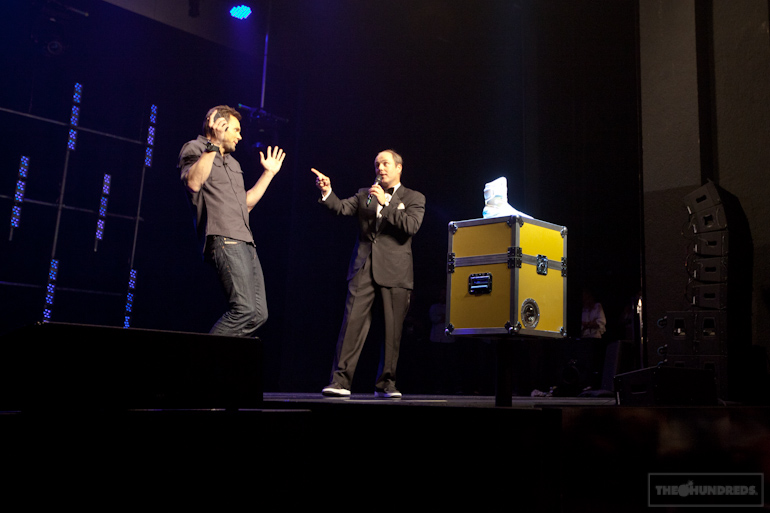 So my "out" would be somewhere around the ballpark of $10,000, I determined (actually, Jensen and Pete determined for me). I don't even have that kind of money, but whatever, the world was watching.
The world also watched as the first bid OPENED at $10,000, and the auction ended with Tinie Tempah throwing $37,500 down on the shoes. Tinie Tempah stole my childhood.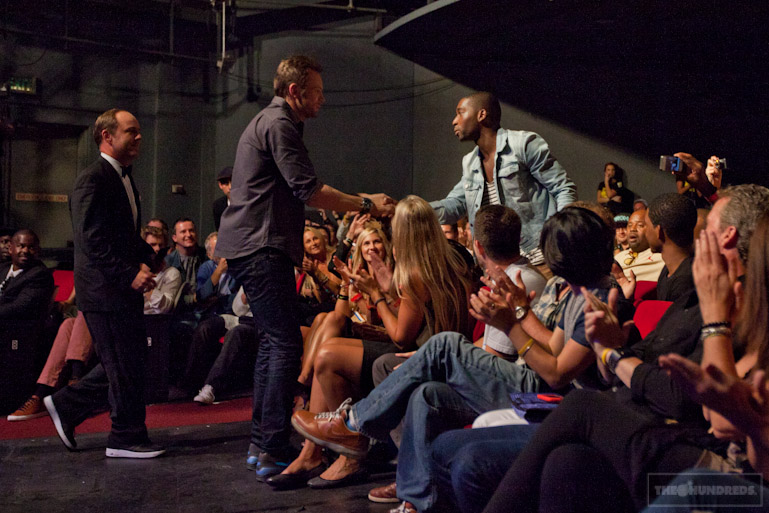 My final thoughts on the Nike MAG saga are coming later today, hope you've been enjoying the ride as much as I have.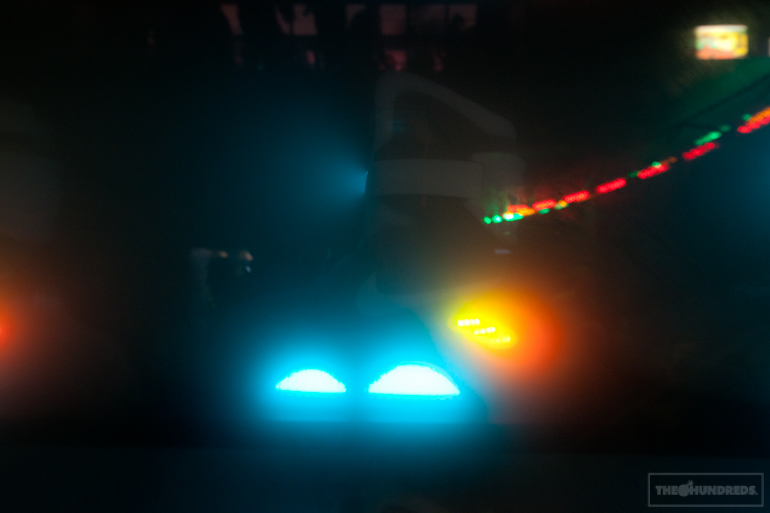 by bobbyhundreds