Well it's not quite 2015, but I guess we're close enough.
So this is what's going on. About a year ago, Dime exposed that Nike had filed the patent for a self-lacing system on a sneaker silhouette that looked strikingly similar to Marty McFly's shoe in Back to the Future II. Since then, there has been speculation that Nike is working on actually creating and producing the mythical shoe, and that all came to a head over the past few weeks as media and luminaries alike have been flown into Los Angeles for a top-secret special event, hosted by Nike designer Tinker Hatfield.
I got the phone call from Nike a few weeks ago. Would I be available for a couple days at the start of September? And if so, a private car would be driving me back and forth, there wouldn't be any other information made available, but trust, this was right up my alley. I could potentially blog, but there really wasn't any information beyond that… Okay sure why not, right?
At the same time, a separate agency was requesting usage of my DeLorean for the same date, and also for an exclusive Nike event. Got me wondering…as well as some of my friends. Jensen was over at my house on Labor Day and he was the one to point it out. This had to all be for the Back to the Future II shoe. Right??
I was driven to the W Hotel in Hollywood at midnight tonight. I showed up and 2 dudes greeted me at the front steps by name, showed me to my room, where I found this. Looks like we were right on the money. The BTTF DVD set (as if I didn't have it on Blu-Ray already), the Pepsi bottle as an homage to the Ronald Reagan/Max Headroom scene in BTTF II, and '80s-era candy.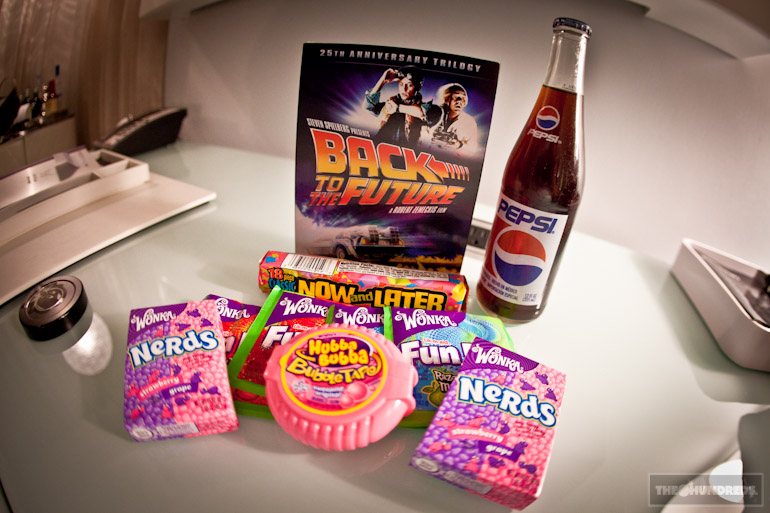 Then this. An iPod where Christopher Lloyd's character Doc Brown tells me that over the next 24 hours, "I'm about to see a lotta cool shit!"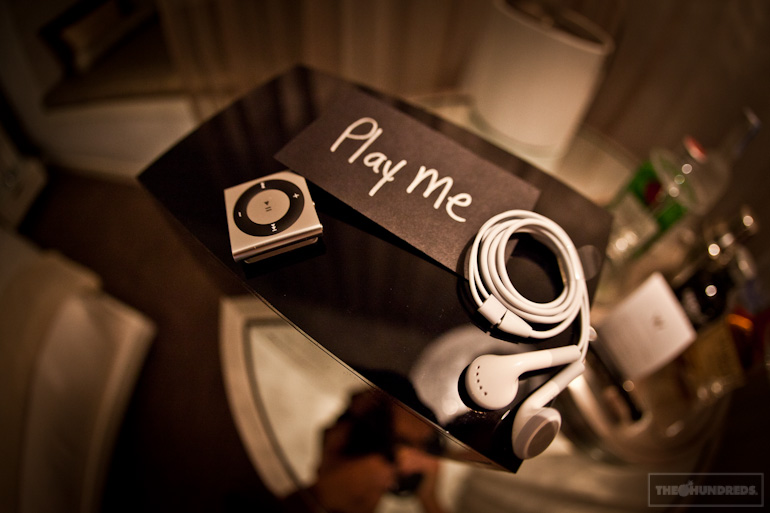 Inside, the physical invitation to a major event at Nike's Montalban space tomorrow night, hosted by Tinker Hatfield himself.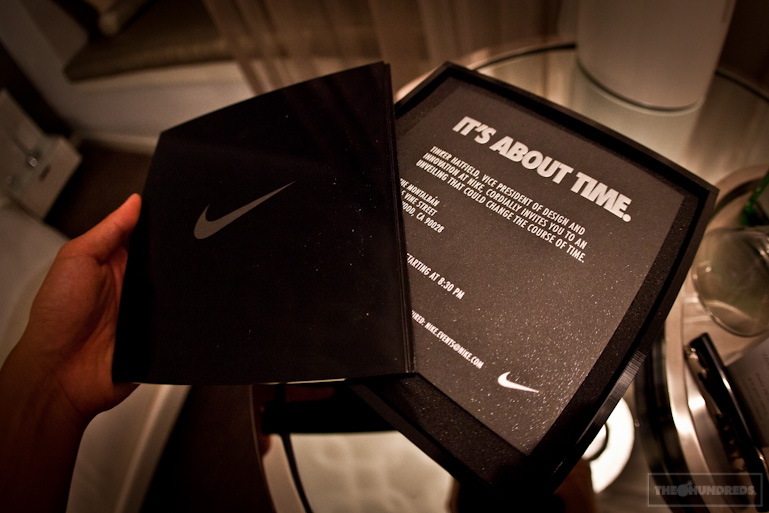 And more importantly, replica Doc Brown glasses from the future.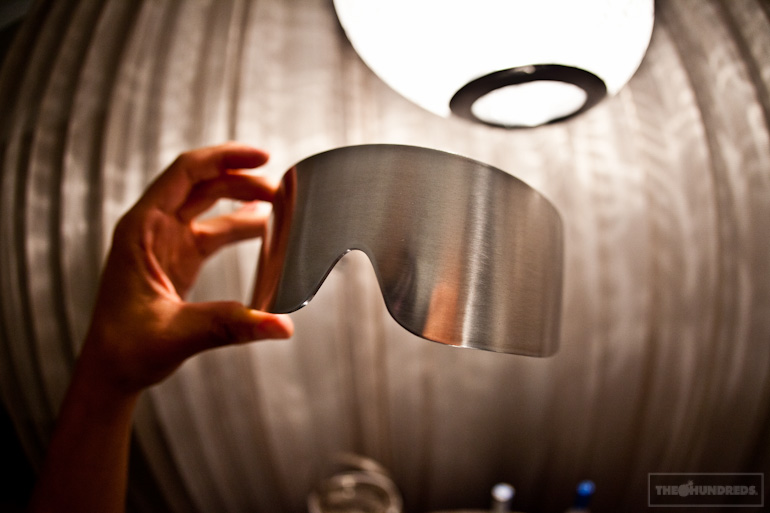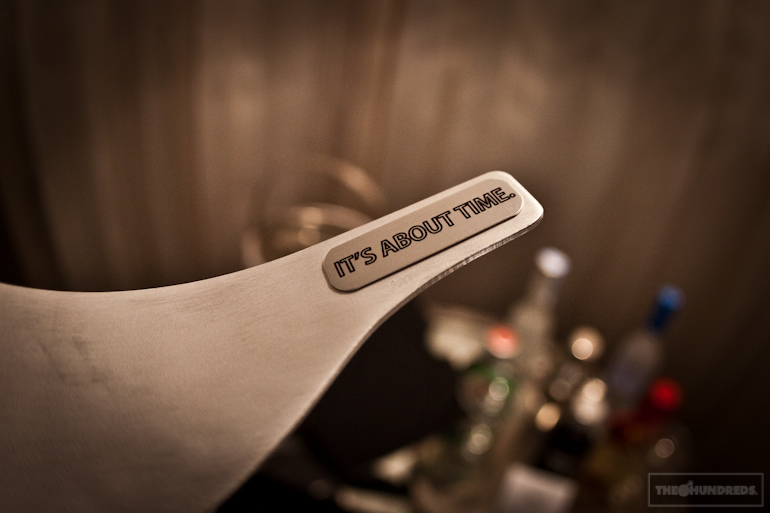 Nice touch, Nike.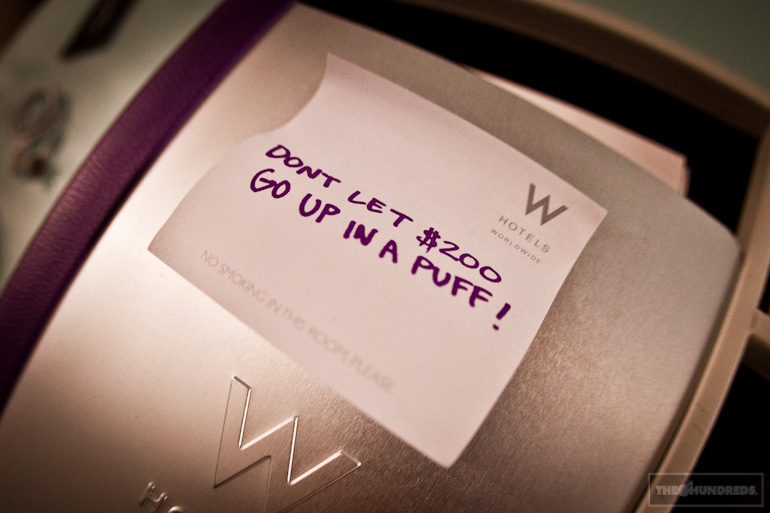 Anyways, stay tuned to the blog as I bring you along for the ride. Needless to say, this is a pretty awesome endeavor – certainly one of my personal life's and career's milestones. For all of you who know how much Back to the Future II means to me – not just my favorite movie of all time but such a profound influence on much of The Hundreds' creative direction – this is pretty monumental. Hold tight. We're about to hit 88.
by bobbyhundreds