Lucky and I posted up for a bit at DJ Muggs' studio earlier this afternoon. This is ground zero, folks.. where it all goes down. Rome (Sublime's new singer) was upstairs recording, I mean dudes were laying tracks all over the compound. It's a beehive of creative energy.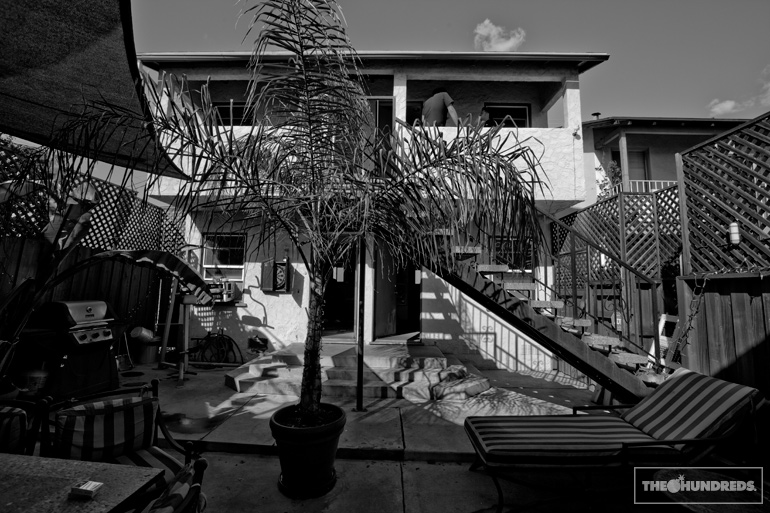 There's Muggs in the center. The man's responsible for more jams than Knott's Berry Farm. Not only did he produce House of Pain's "Jump Around" and Ice Cube's "Check Yo Self," he's Cypress Hill's DJ and Producer.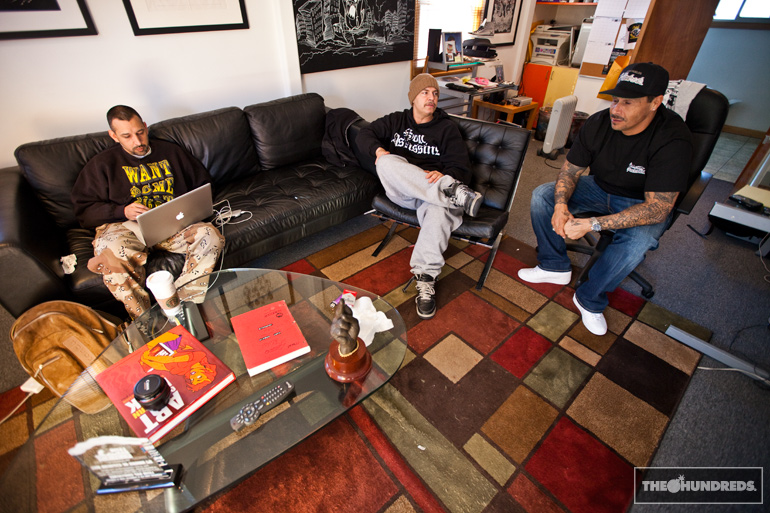 Speakin' of Cypress, they just wrapped up a new album, so look out for that one. Here's their new video, "It Ain't Nothin'," which just premiered today:
All those clothes piled up are under Muggs' brand and label, Soul Assassins.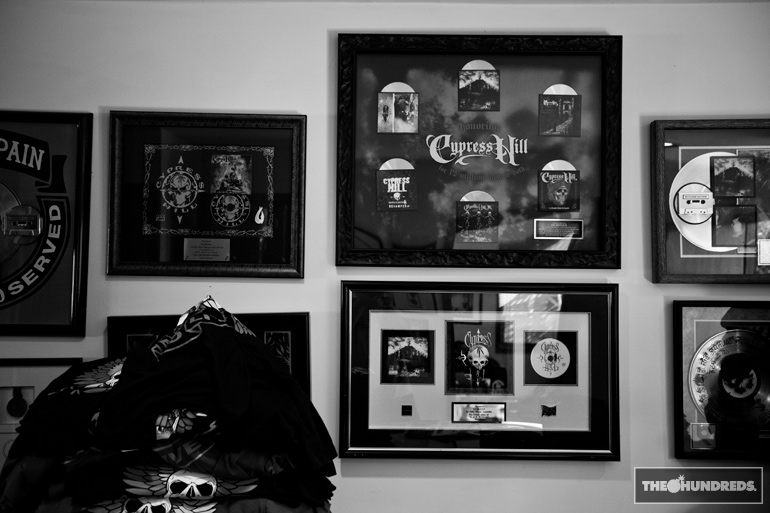 Funny, I've been listening to the Judgment Night soundtrack all week. The Pearl Jam / Cypress Hill "Real Thing" track is on REPEAT right now. Does anyone even remember the actual Judgment Night movie?!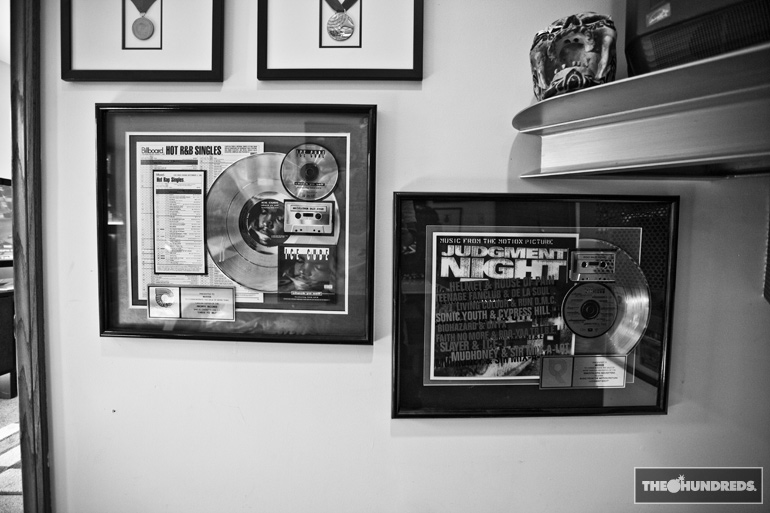 There's the studio where Muggs' live radio show broadcasts, airing Monday nights on Shade45.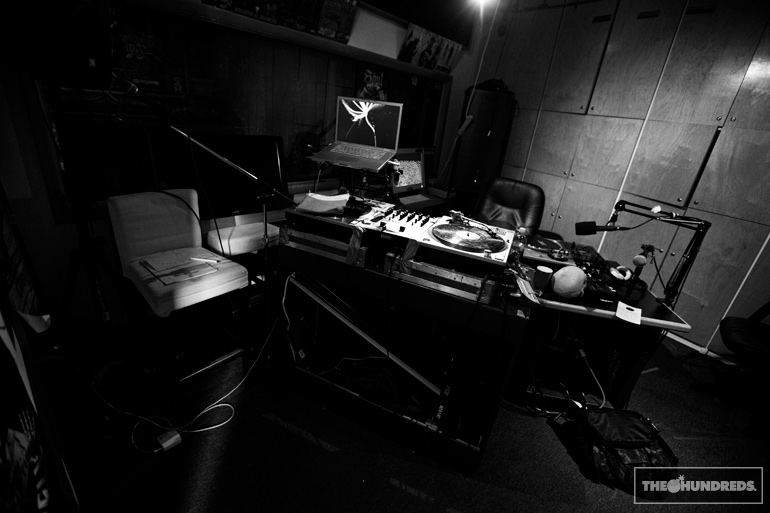 Putting in work!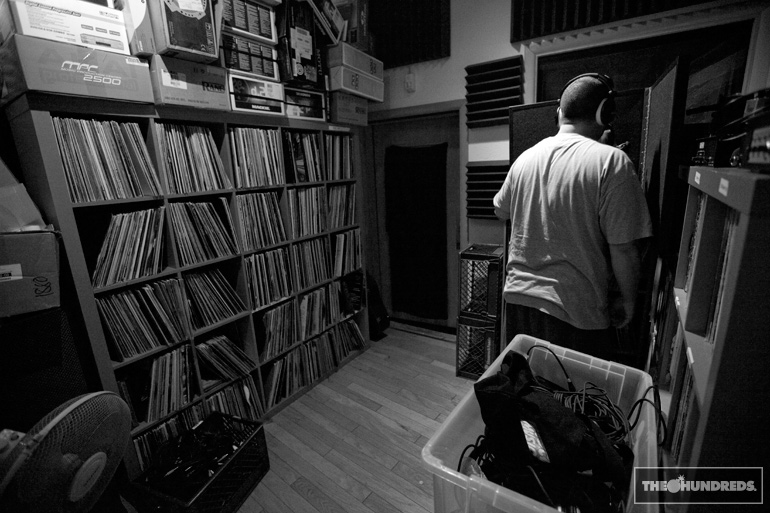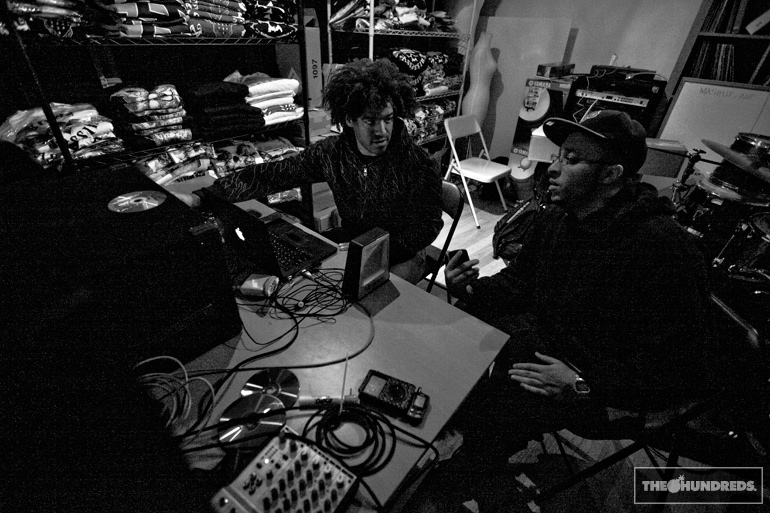 Big Lucks, a window to the past. Estevan shot that photo of Lucky years back.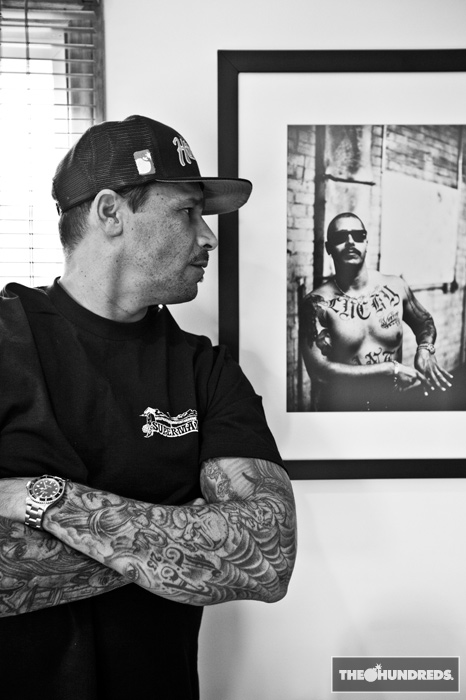 Then we headed back downtown to visit Everlast (House of Pain / Whitey Ford / La Coka Nostra) at his studio. Oh but first, had to help him carry in a nice package from his buddy Brian, aka Kaws.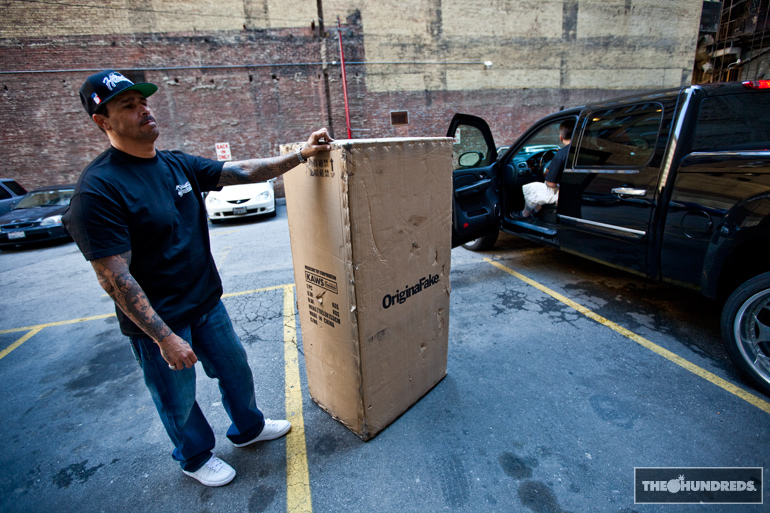 Everlast has done pretty well for himself as well. Yeah, I'd say…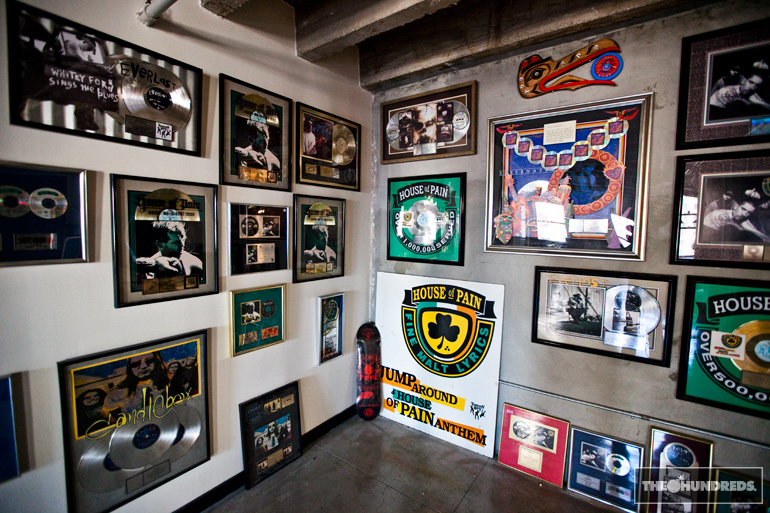 Chopping up some salad, and chopping up some stories.. mainly about Everlast's heckling history at Staples Center Lakers games. With that booming voice, and some of the jokes he'd crack off at the rival teams' expense, he was the Lakers' secret weapon during the Shaq years.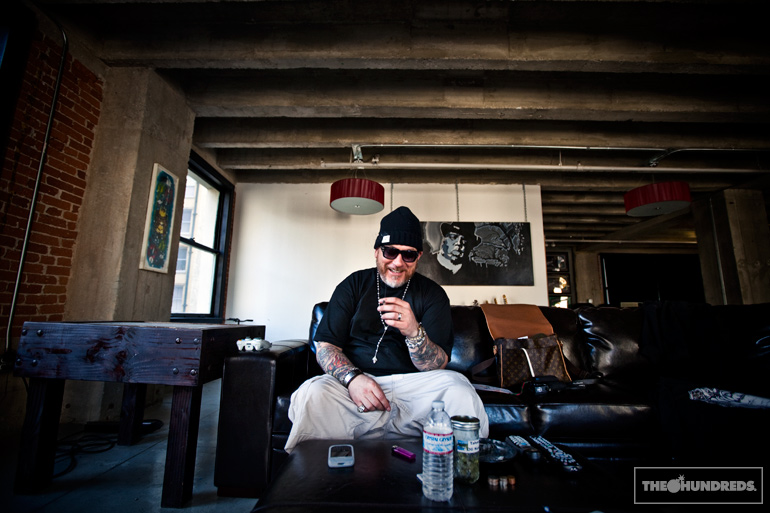 So, what's up with that table?
Everlast's homey DJ Lethal used to own Tupac's old house. And in the back where they kept the dogs, Tupac and the Outlawz had scribed MAKAVELI into the fresh cement. So when Lethal moved out, he took the ground with him and they turned it into the world's most awesome coffee table ever.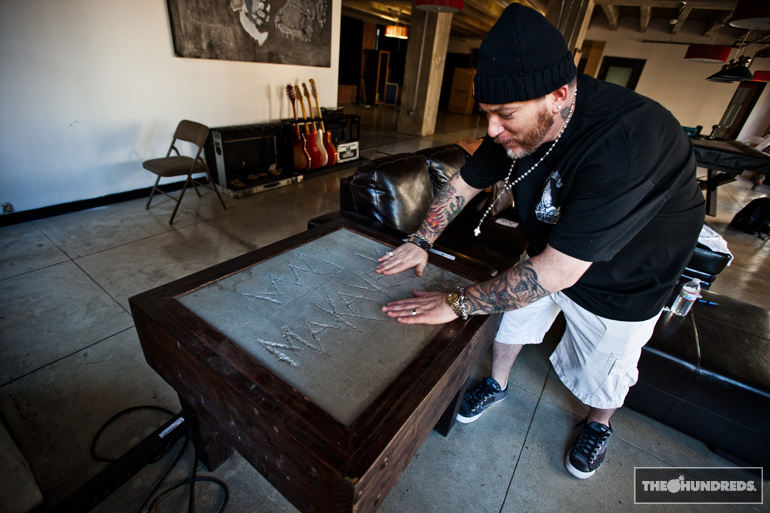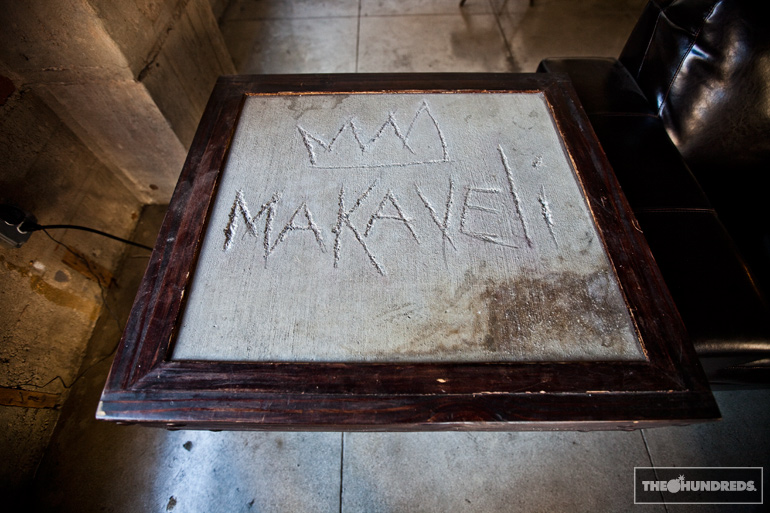 by bobbyhundreds