When I'm on the road, I get so swept up in the experiences, that I often forget how much there is to see back home.  I was a stranger in my own city today as I toured parts of downtown – taking long, closer looks at architectural achievements that I've taken for granted far too long.
First up was the Cathedral of our Lady of the Angels, serving the 5 million Catholics around Los Angeles.  Built just over a decade ago, the cathedral was designed by renowned Spanish architect Rafael Moneo. I think his most interesting choice was employing all sorts of weird angles, while avoiding right angles.  There's also a mausoleum underneath, where Gregory Peck is buried!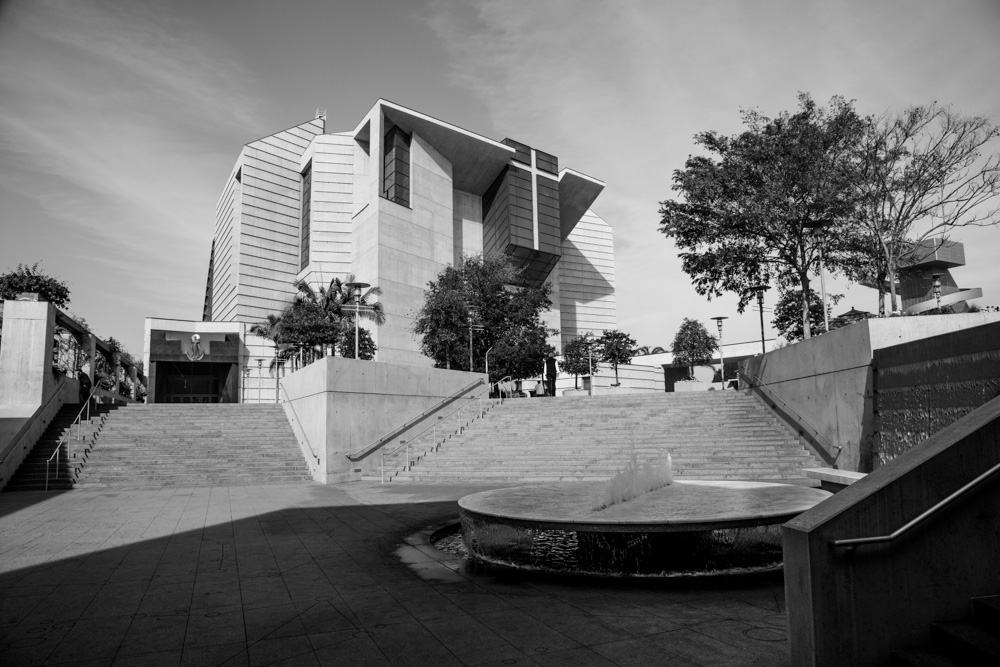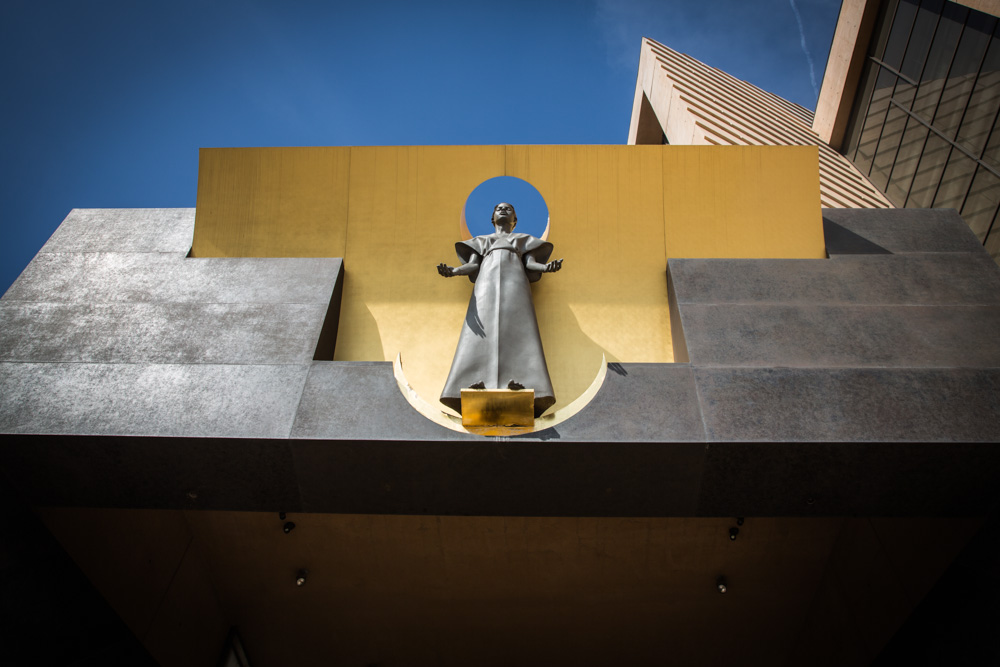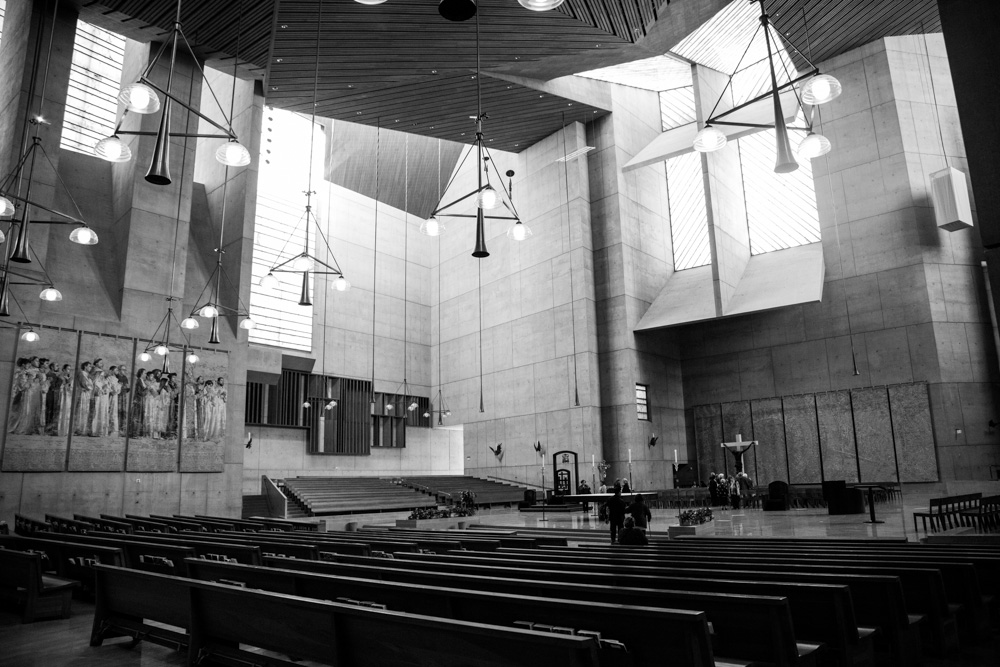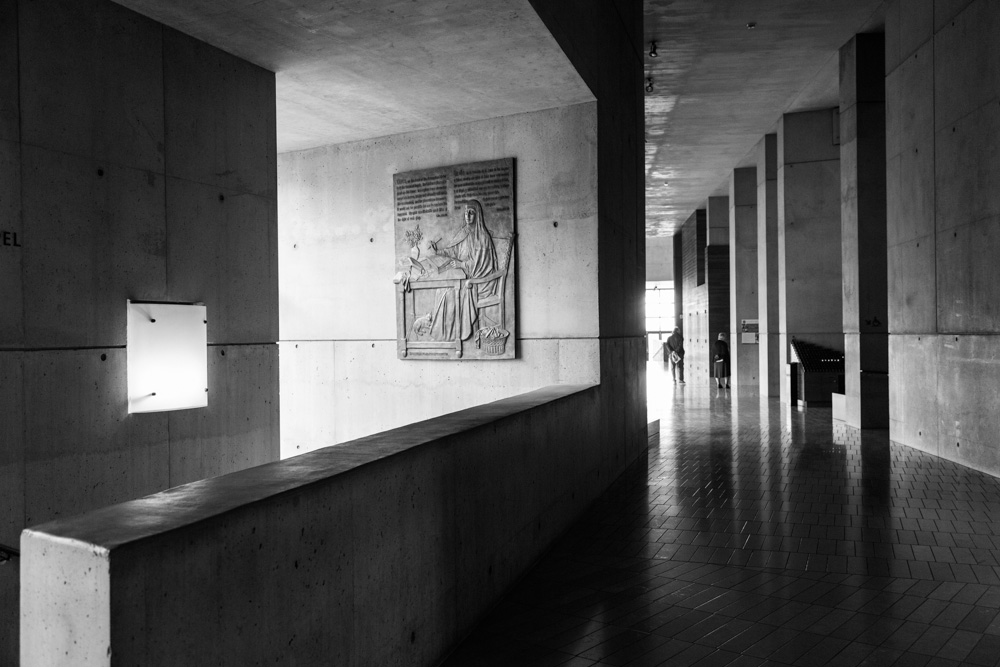 Directly across the freeway overpass from the cathedral sits the Grand Arts High School.  This public school cost over $200 million to build and was designed by the project team of Architect-of-Record HMC Architects and Designer-of-Record Austrian firm Coop Himmelbau.  My high school bathroom's stalls didn't have doors.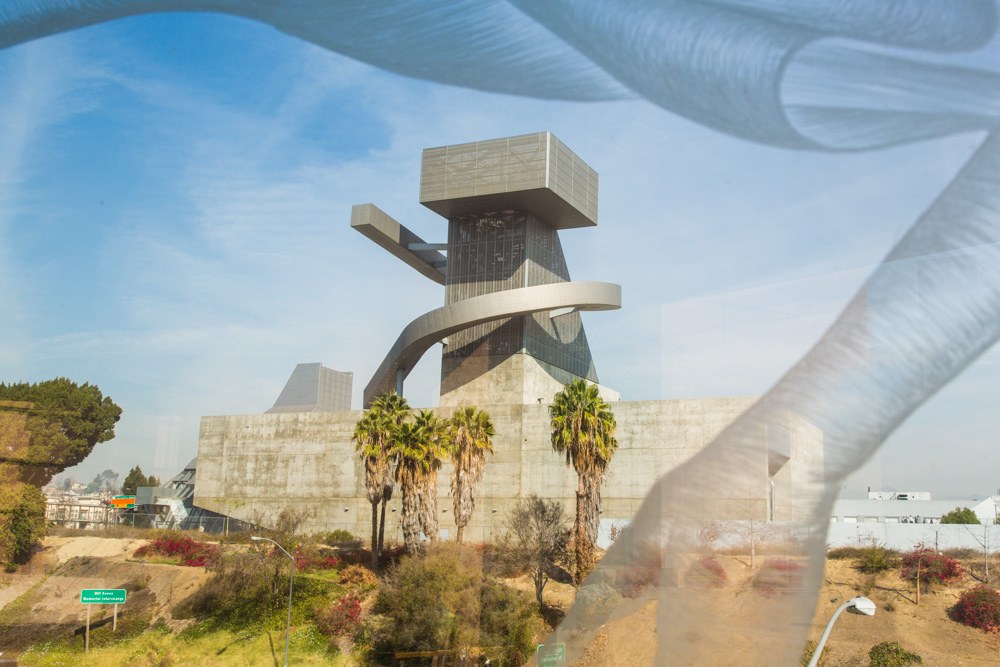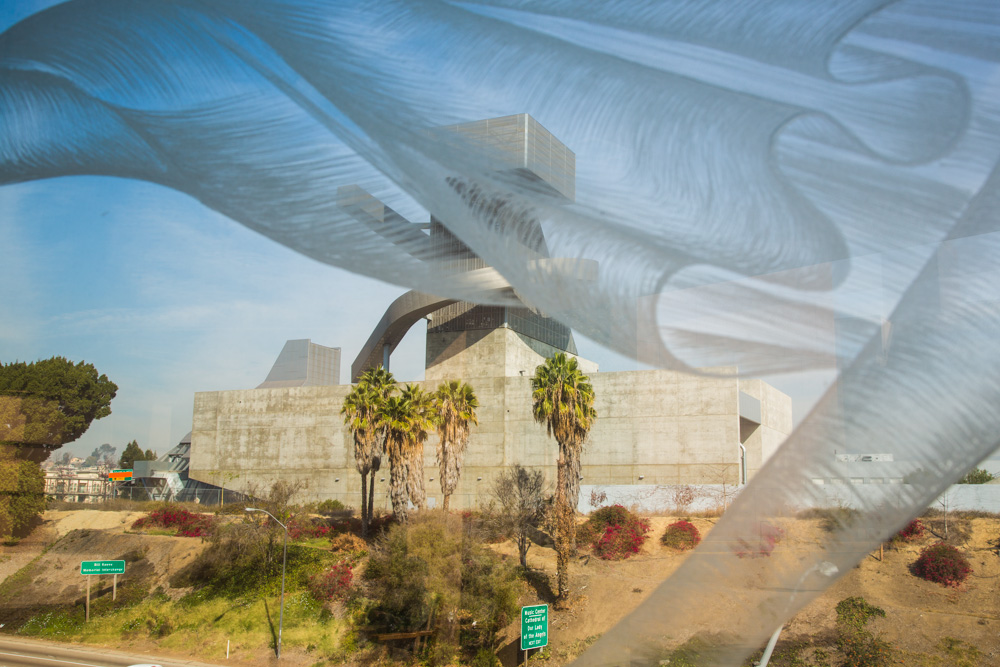 And of course the famous Walt Disney Concert Hall, which is now a decade old.  Designed by the one and only Frank Gehry, this building cost $274 million.  The parking garage alone was $110 million.  Although I was a fan of Gehry's more angular period of work (LLS, what!), this structure was inspired by the architect's love of sailboats.  My favorite part has gotta be the stainless steel (word to DeLorean), which was also the bane of the surrounding community. When the concert hall first rose, the reflection from the panels made the temperature in the adjacent condos skyrocket.  The drivers in the intersection would complain of being blinded by the sunlight, and the heat around the building could climb to 140 degrees.  So they went in and sandpapered the offending panels and everyone was happy again that there was this giant crazy spaceship thing in their neighborhood.