We're used to seeing pigs on RSWD, but not literally.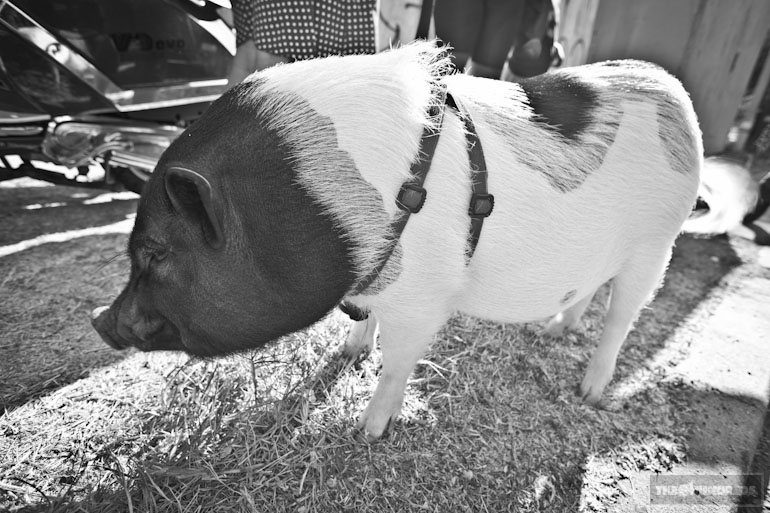 Photographer Zach Cordner (right) was on the block yesterday to host his ongoing exhibition at The Hundreds Gallery. The show closes tomorrow (Labor Day) so make your way up if you haven't already, especially if you want one of the limited tees that are sold exclusively in the pop-up shop. If you're interested in the collaborative book or his prints, you can also take a look-see HERE in our ONLINE SHOP. (Architect Billy Itzen on the left)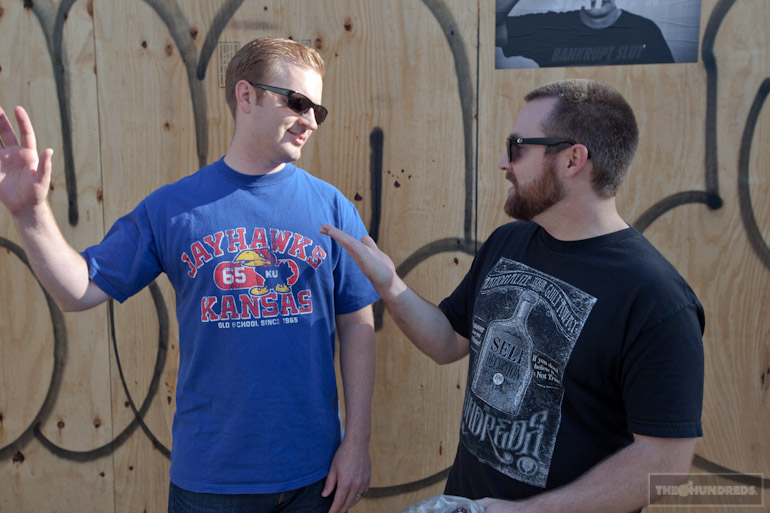 Momo is Zach's pet pig. Can you see the family resemblance?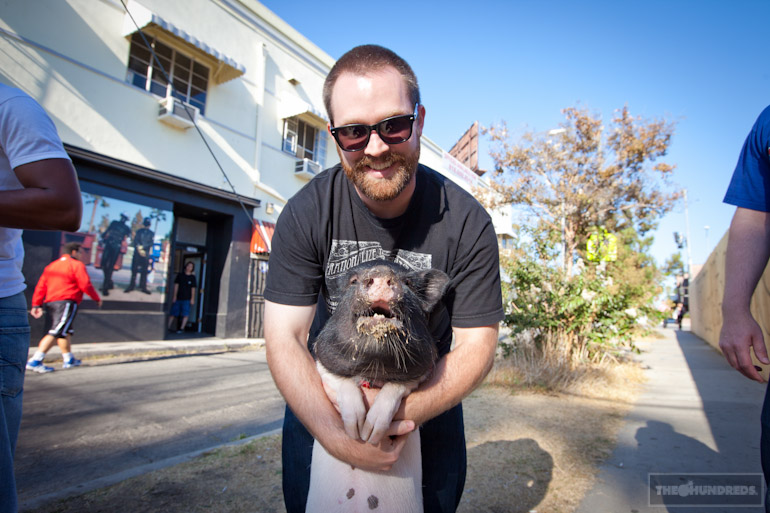 by bobbyhundreds