Tonight was the opening reception for Gallery 1988's Garbage Pail Kids tribute art show in conjunction with The Hundreds and Topps.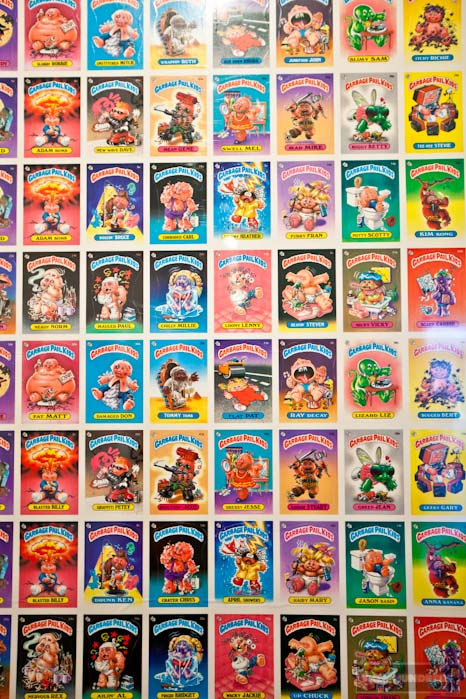 To commemorate the show's opening, which runs until October 1st, the first 50 people in line had the opportunity to score a free sneak-peek exclusive The Hundreds x Garbage Pail Kids t-shirt, the first of the collaboration set that will release to the rest of the world later this year.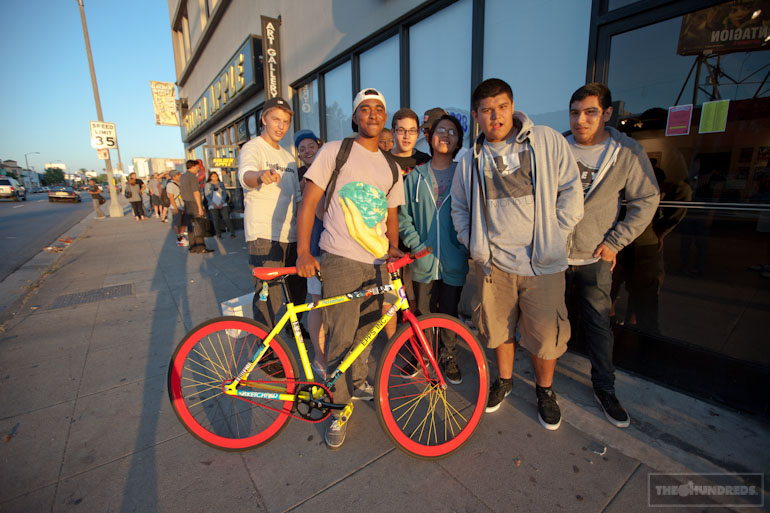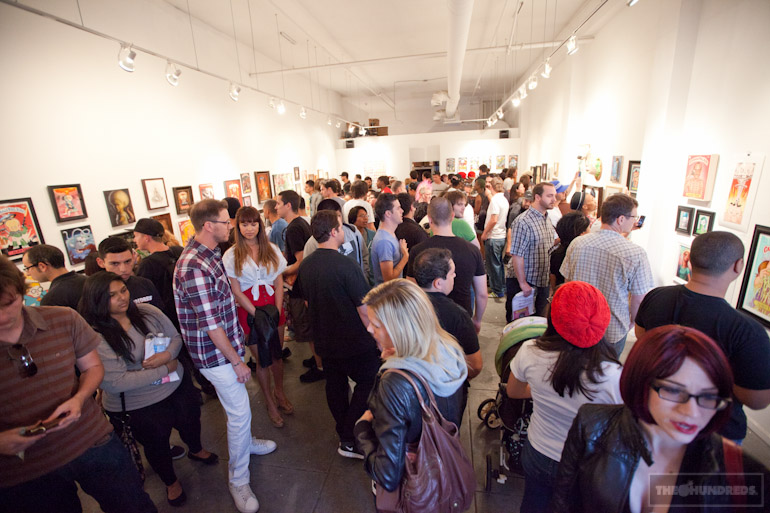 The lovely Meghan in the aforementioned tee. Some kid offered her $100 for the tee off her back but maybe he was just being pervy.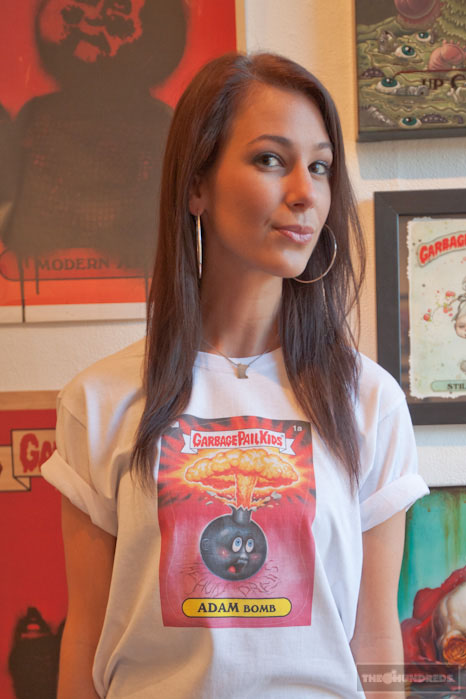 Some of the other lucky few who got their hands on the shirt before it was gone in minutes.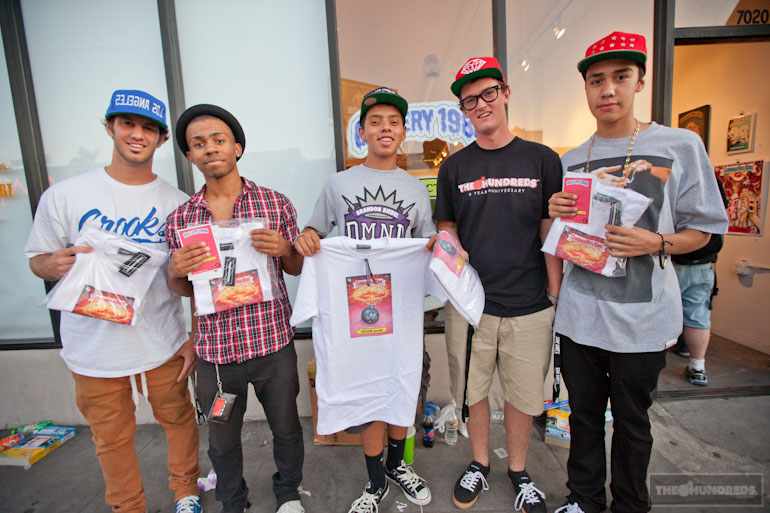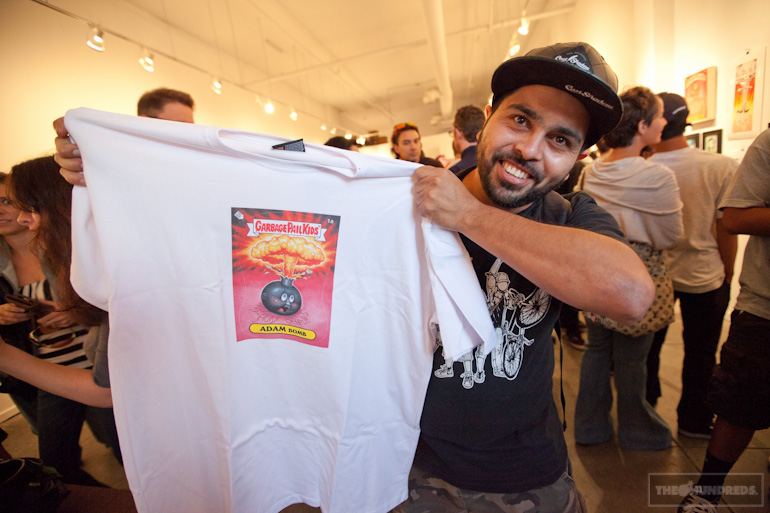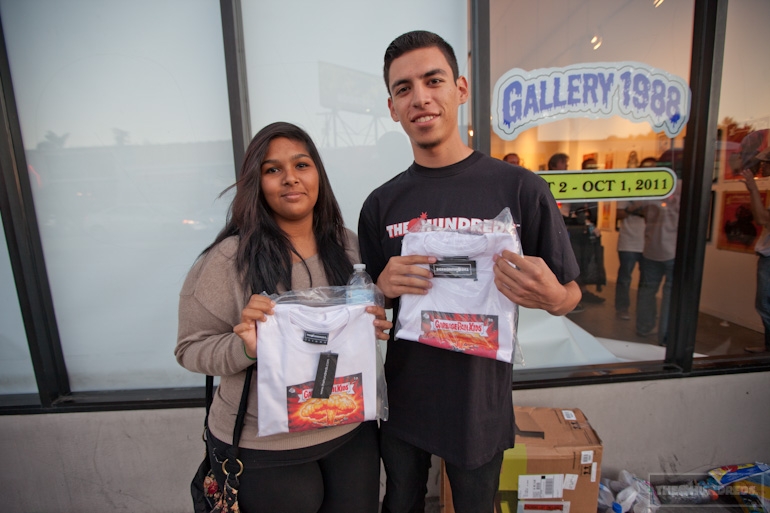 So stoked on this dude's vintage "Drips" tee. That was one of our earliest logos before the bomb.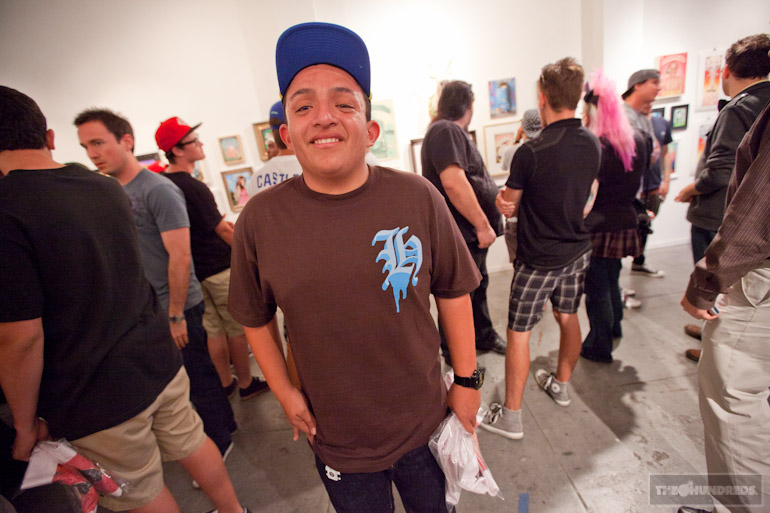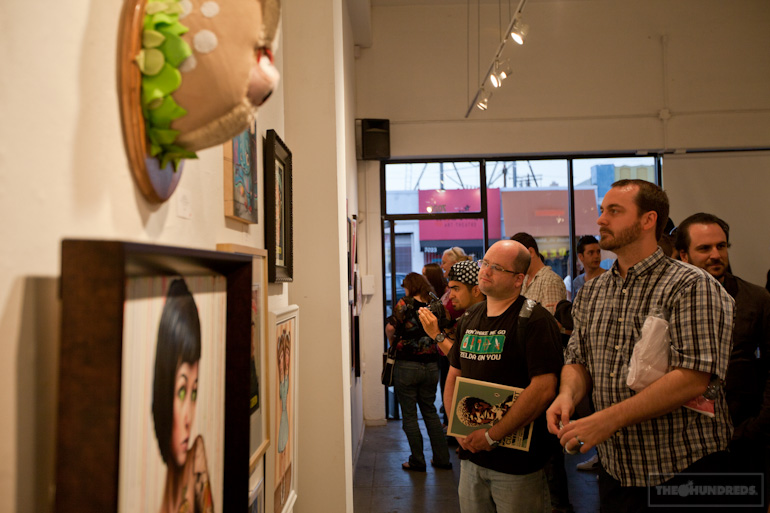 Artist Ryan Jones and his piece behind him in the show.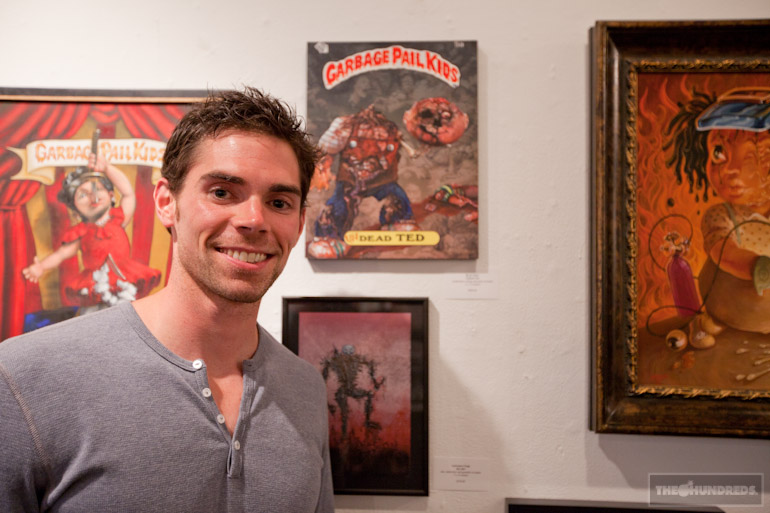 Eric Tan is a Gallery 1988 all-star. Here's his contribution: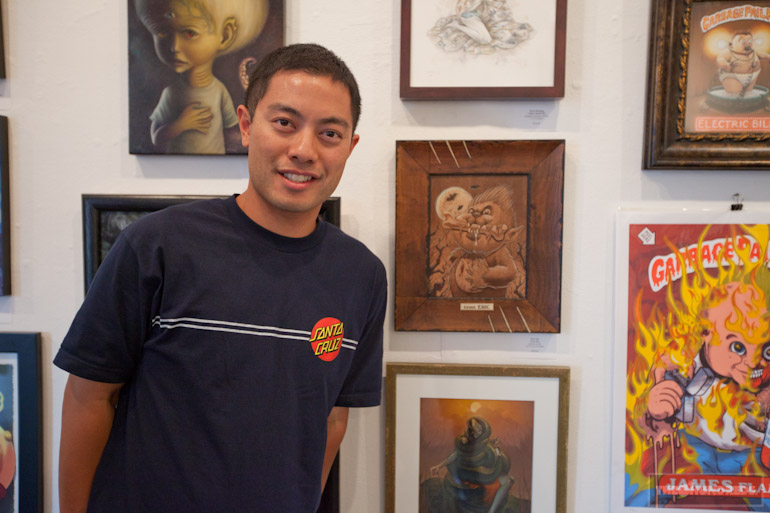 Hayley (Paramore) and Chad (New Found Glory) are (my favorites) and (I miss them)!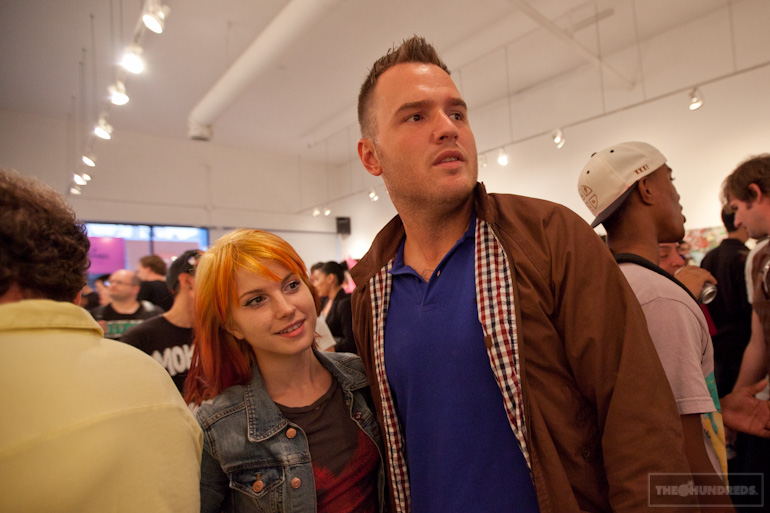 Hayley got this one. I don't know what it has to do with Garbage Pail Kids but it's pure tragedy. That's why Hayley likes it: "Because it's sad!"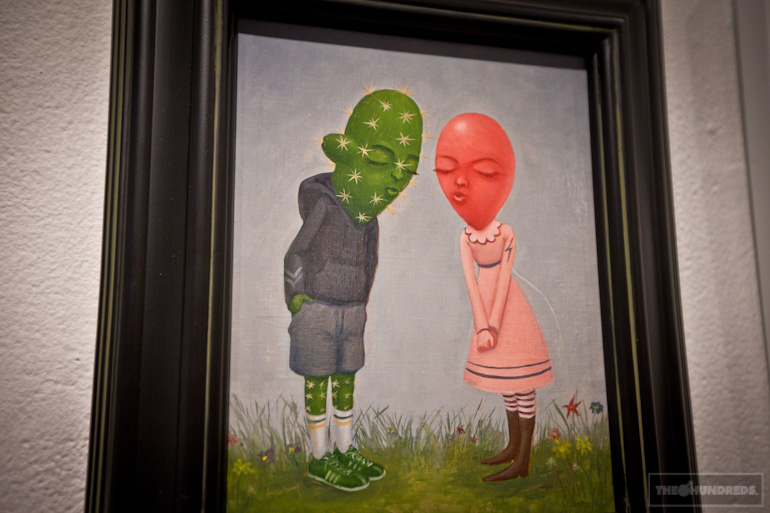 Alex Pardee had some good ones. Dire Rita looks how I feel.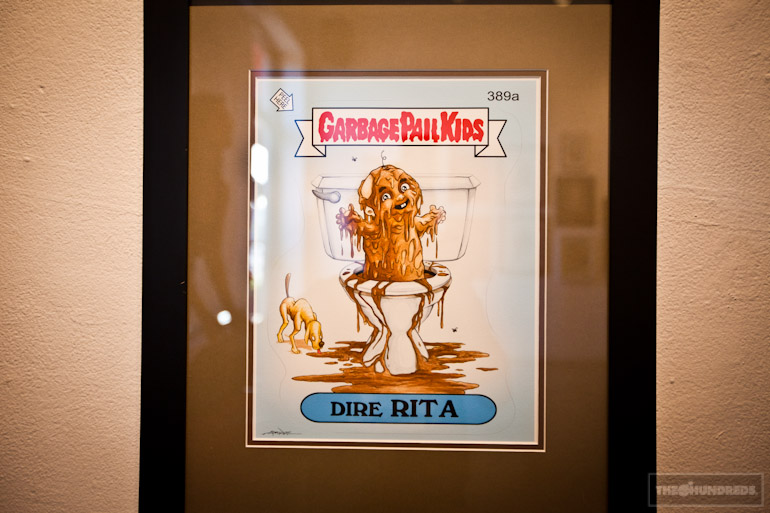 And some other hits, although every single piece in the show is pretty epic.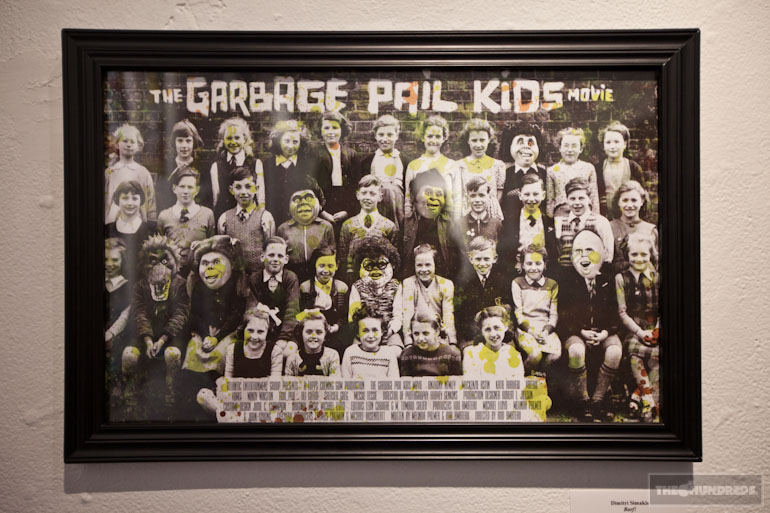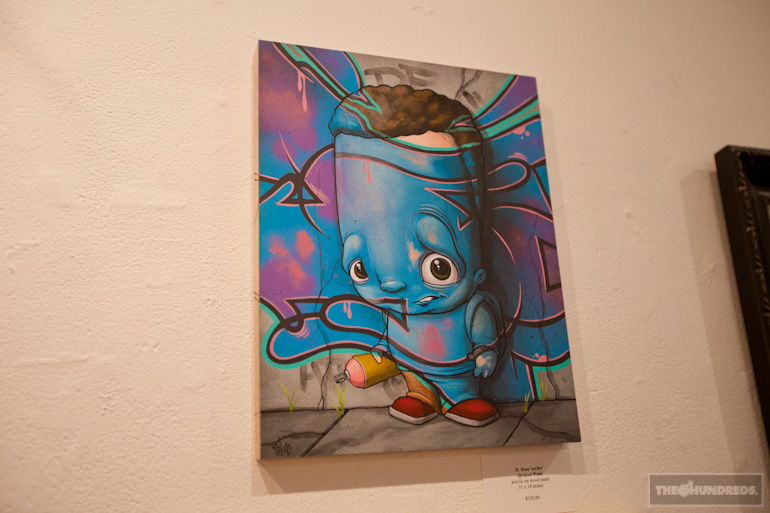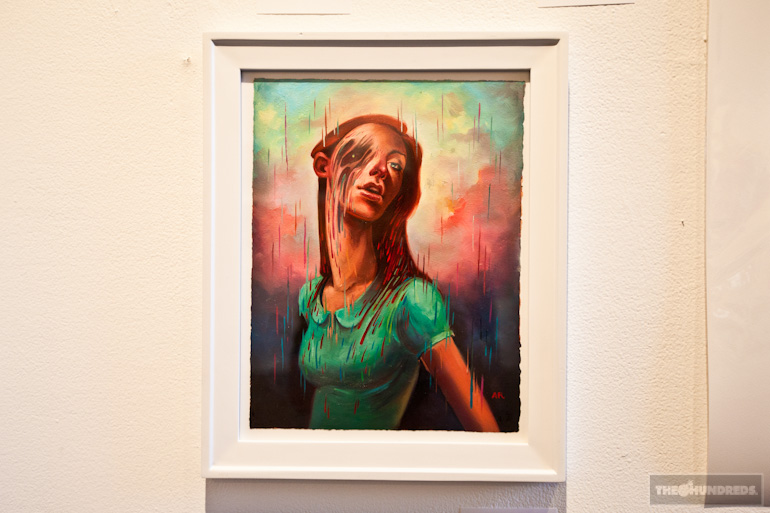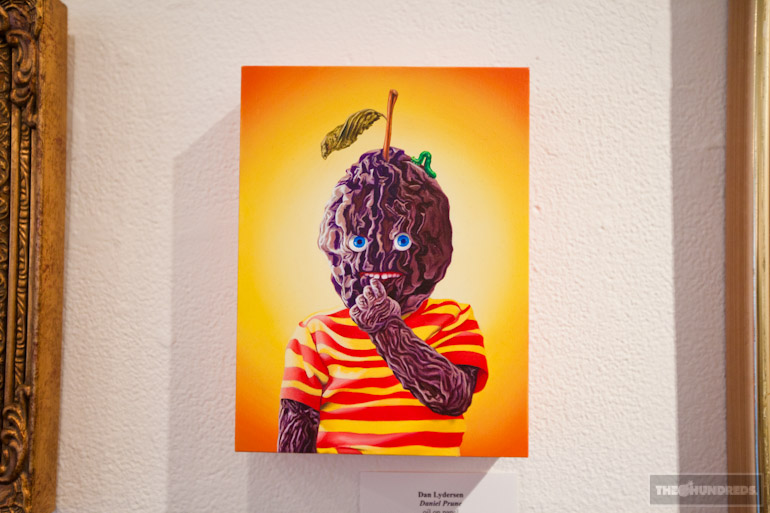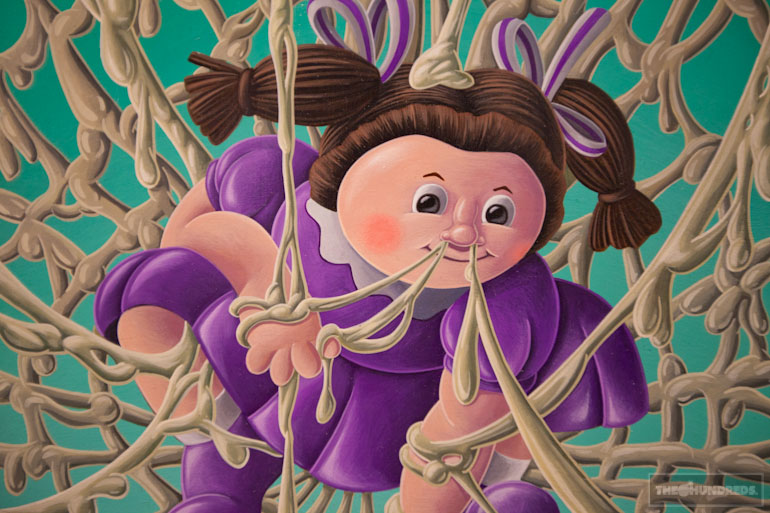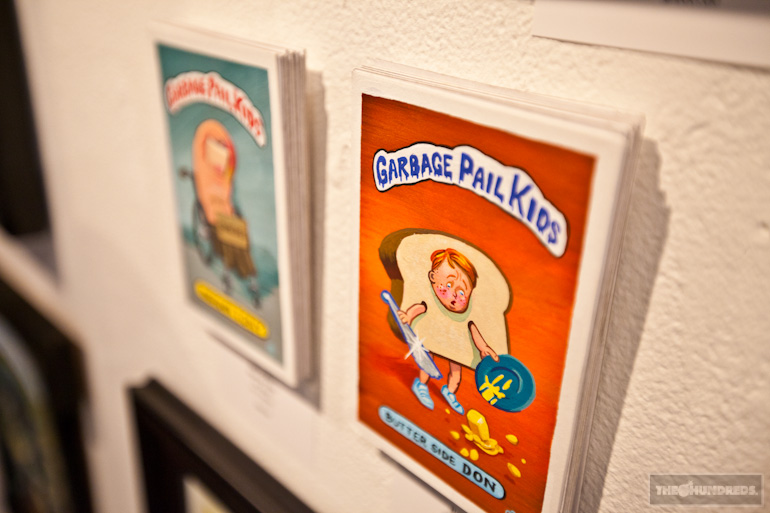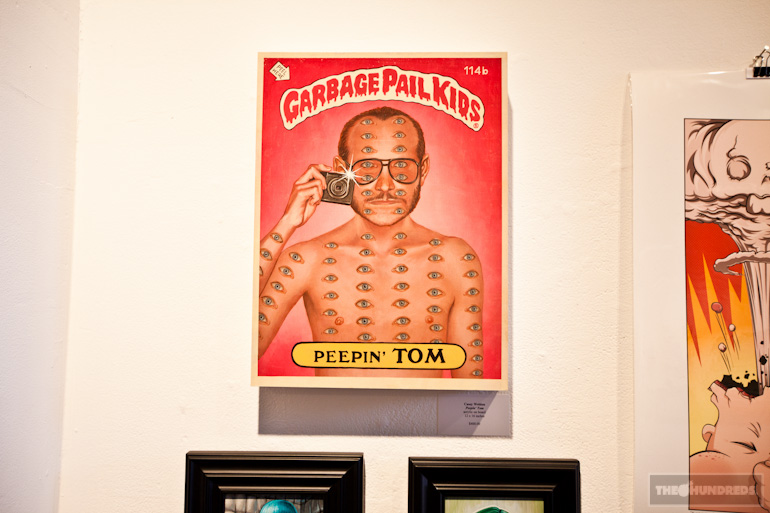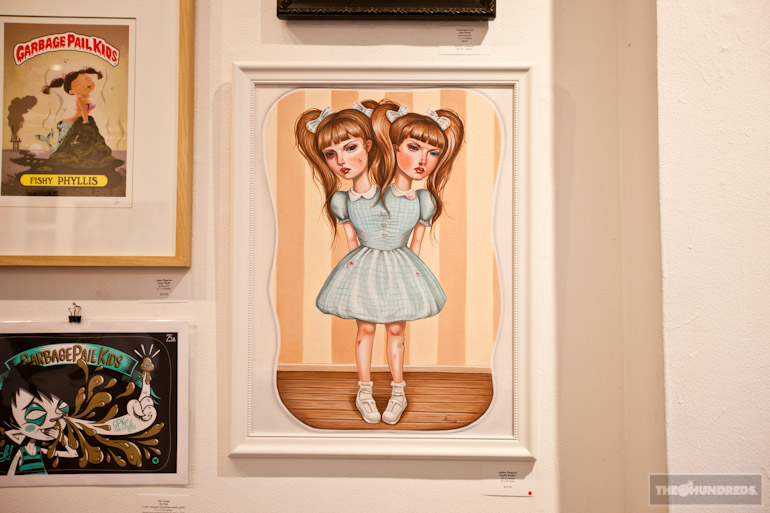 This Buff Monster piece is Meghan's. Hands off.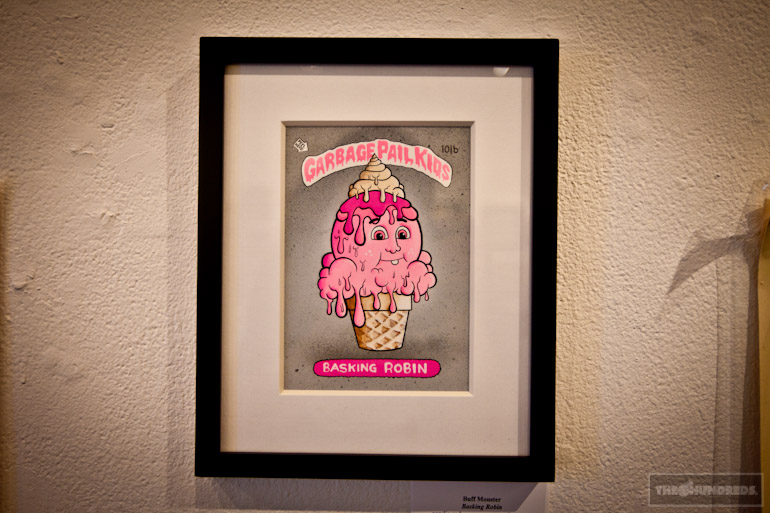 by bobbyhundreds