With all the heightened security alerts and terrorist threats, it's nice to know that Mabel could send us a REALLY HUGE BOMB in the mail with ease.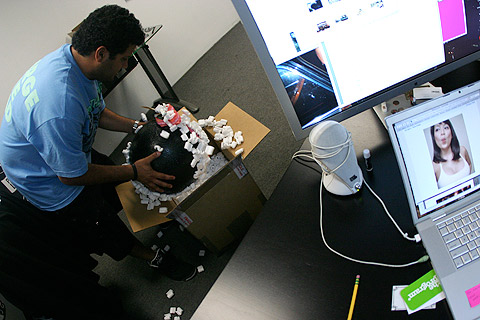 Perhaps the pink ribbon threw the feds off. *NOTE TO TERRORISTS*.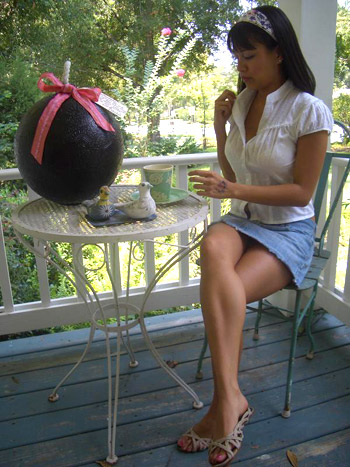 Apparently, Mabelitis spent hours upon hours detailing the bomb with paisleys and random notes to us, like "SOLD OUT, SORRY TRY AGAIN" and "FOLLOW ME TO THE HUNDREDS." My favorite being "ONCE A DAY" which either means how often she checks the website or how often she catches Switch lurking on her Myspace page.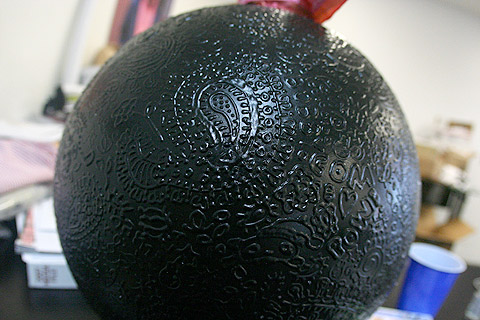 This has got to be the most elaborate gift we've ever received.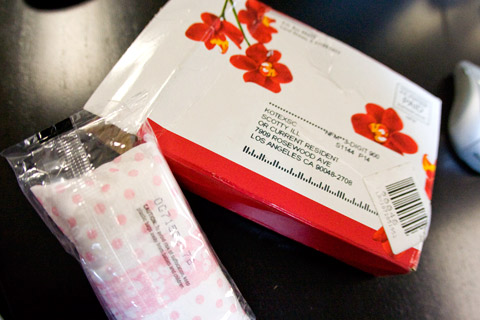 The skate-moviemakers on our block, NCP Films, are responsible for this gem. Sleepers, a 'zine devoted entirely to sleeping bums. You know you're kickin' yourself for not thinkin' of this one.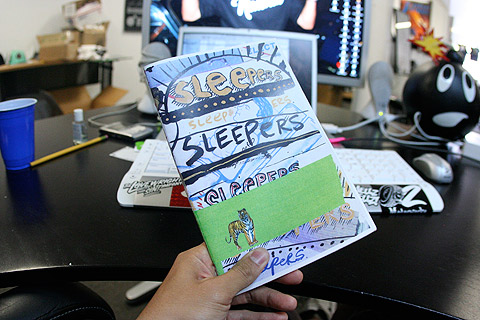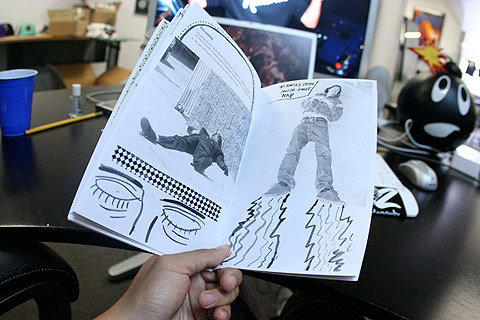 We swung through Handsome Boy Shipping today to give the warehouse crew some face time. Aki, Alberto and our warehouse manager, Anthony.
Out with the old, in with the new..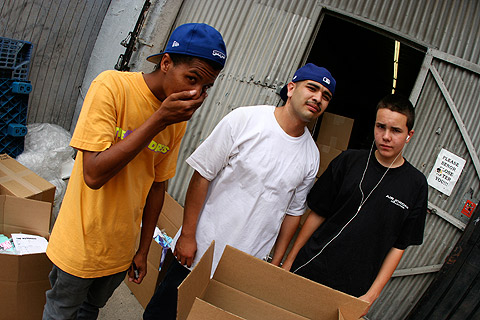 You should remember Aki from our skate team, but he also just put out the latest trailer for their video, TKE THT!, edited by RA!
While we were at HBS, we got the delivery of our SUBCREW x THE HUNDREDS collaborative hats. You may have been catching some press on this project with the Hong Kong-based brand. Subcrew's version of the hat, sold only to their accounts in Asia, featured a trucker fit with mesh and foam makeup and unique packaging. Our version was scaled down to a regular baseball-hat shape, constructed with twill, but maintaining the signature Subcrew double-cigarette holster, the 3M reflecting piping, and the inside screenprint. We have our own version of the packaging as well, and the hat will be sold only at The Store at 7909 Rosewood Ave. starting Thursday morning. There are 50 hats available and they'll be sold for $38 USD.
If you're lucky, we'll throw in a box of tampons.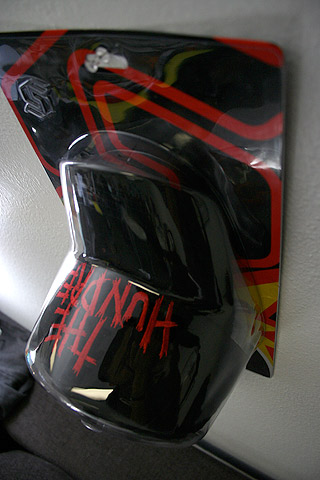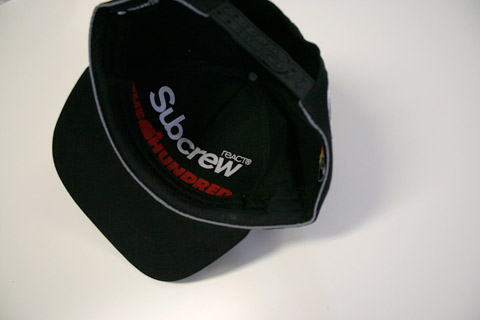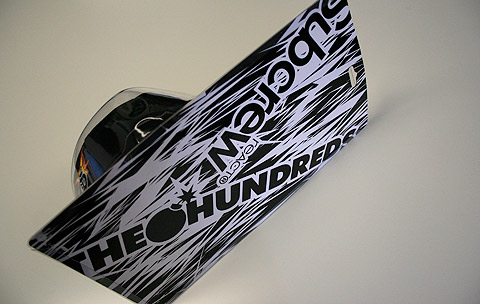 by bobbyhundreds