Aside from annoying purse dogs and veneral diseases, cellphones and Blackberries are the most ubiquitous accessory in L.A. Your cell might come with a camera or MP3 player, but Rhandy (5&A Dime)'s phone features a built-in Pirate eyepatch. Brian turns his head out of sheer embarassment. Arrrgh.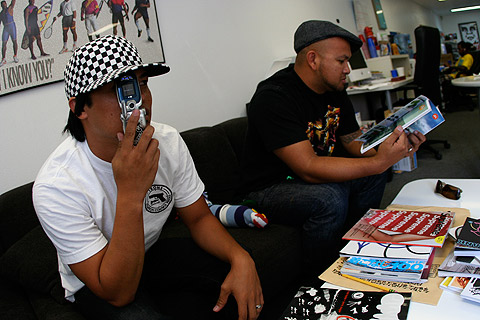 The other day, actor comedian all-around weirdo Andy Dick brought our cover girl Atlanta a cactus at work. That's probably the most absurd thing you've heard in quite some time, so we'll just end the caption there.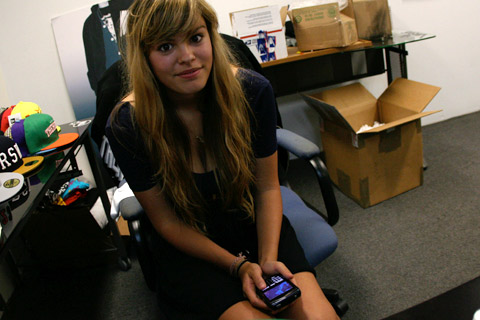 Photographer Paul Sun runs things over at his agency, The Social Trust. Vietnamese restaurant Michelia, on the other hand, runs things over at my stomach, with their crazed coconut rice and walnut shrimp.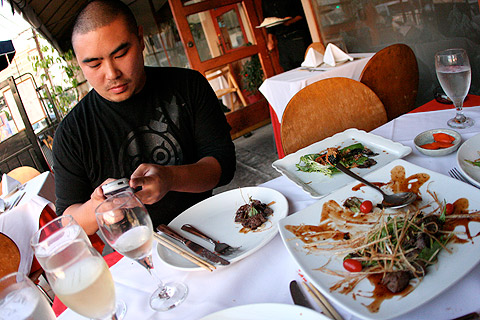 by bobbyhundreds