Never a dull moment on Rosewood Ave.
I was greeted by Mr. Sane & Friendly this morning behind the studio. That's nice.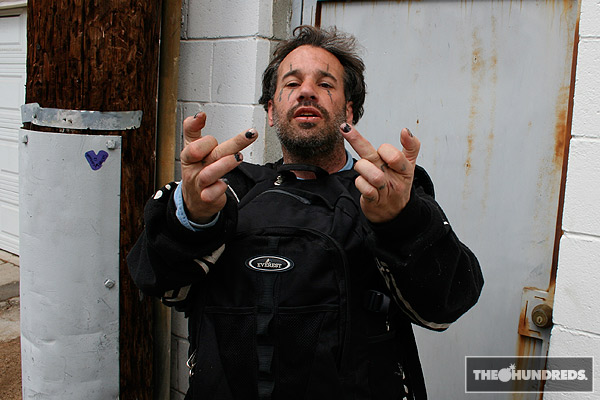 Great logo.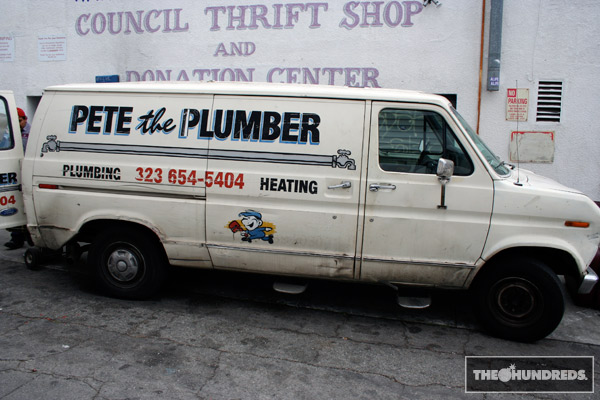 The Girl Next Door.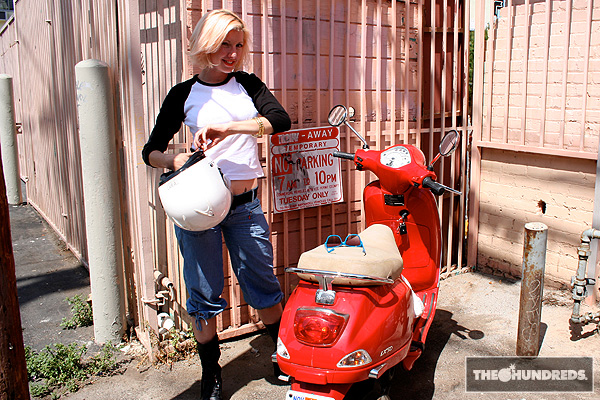 So the cops found a human spinal column in the neighbors' front yard. Then they switched up their story, called it a toy, and threw it back. Basically, some kid is in his sandbox right now, gnawing on a pile of skeletal vertebrae and cartilage.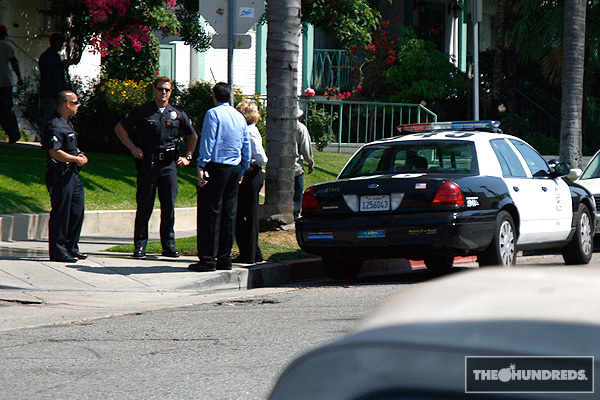 Nevermind. There's one dull moment.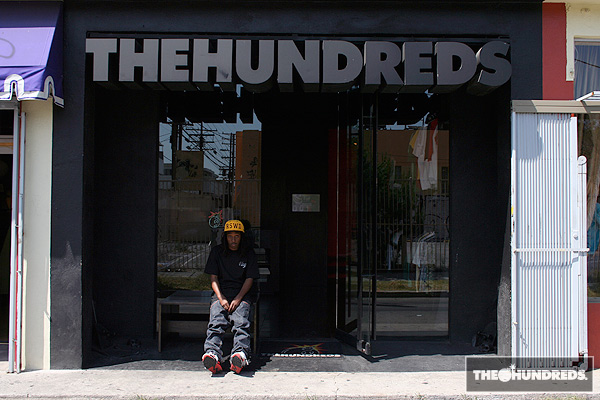 David aka Baby D is from Hawaii. Instead of smashing pumpkins, I guess they go after papayas.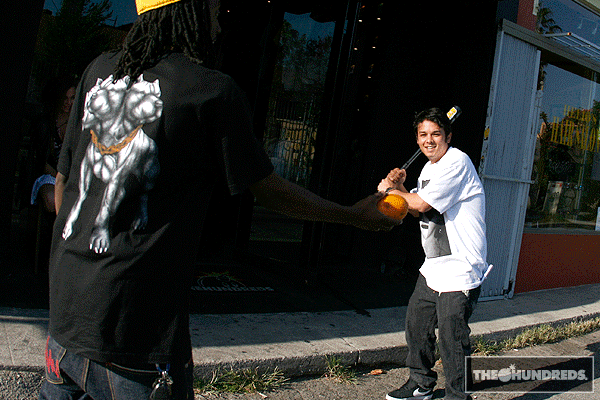 ..And smashing Umis.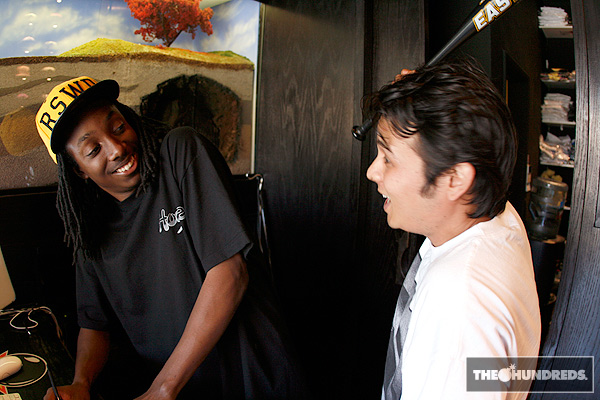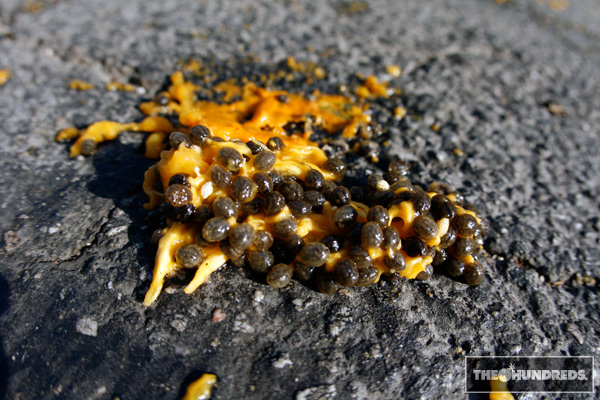 by bobbyhundreds
photos by me and vito