The best part of "Who Framed Roger Rabbit?" (besides the old-fashioned Baby Herman intro, the fact that Disney and Warner Bros. characters are in the same film together, and the random tidbits of L.A. history) was that cartoons and real-life humans were side-by-side onscreen. But I always thought it'd be better if we could see what the cartoons would look like de-cartooned, and humanized.
This guy behind PIXELOO has been tackling that idea through the modern invention of Photoshop. A while back, he took care of Super Mario and Homer Simpson. And then last week ..yup, Jessica Rabbit. Some dreams do come true.
Click on the images to see the larger version.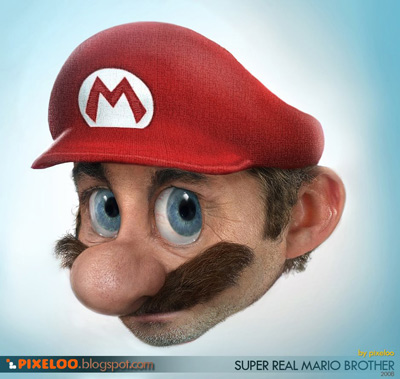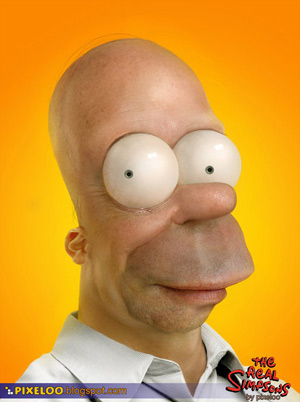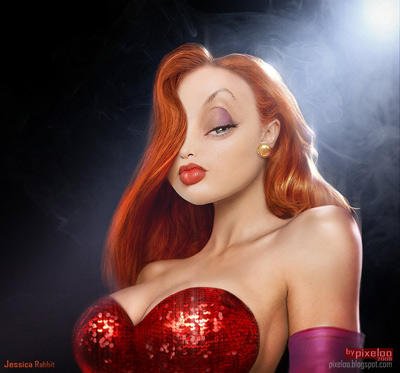 by bobbyhundreds