We're prepping both THLA and THSF today for the debut of our Summer 2008 Collection of t-shirts, fleece, and hats in both Stores tomorrow morning at 11am. Here's a sneak peek at some of the tees and hats from this next season's lineup.
Also, I've been getting a lot of requests lately to bring back the stories behind the graphics. I stopped doing it for a few different reasons, one of them being that I felt weird about telling the wearer how to interpret the art. So I'll compromise and give some insight into a few of the pieces, just to let you know where my head's at.
_________
I drew up the "Monkeys" graphic as a response to what was going on in my immediate community. Obviously, the illustration's reference is a reversal of the "3 Wise Monkeys" pictorial maxim: "See No Evil / Hear No Evil / Speak No Evil." But how many of us are surrounded by the 3 Dumb Monkeys, the ones who concentrate on bitter gossip, hate, and negativity?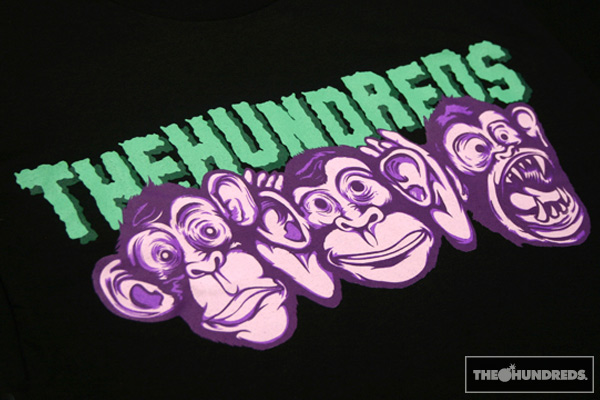 "Tabs"
I drummed up this concept and asked my staff to toss me their Red Bull tabs as they chugged through their caffeine-addled workdays (and nights). Took a solid day to rifle through this ammunition.
DON'T. SLEEP.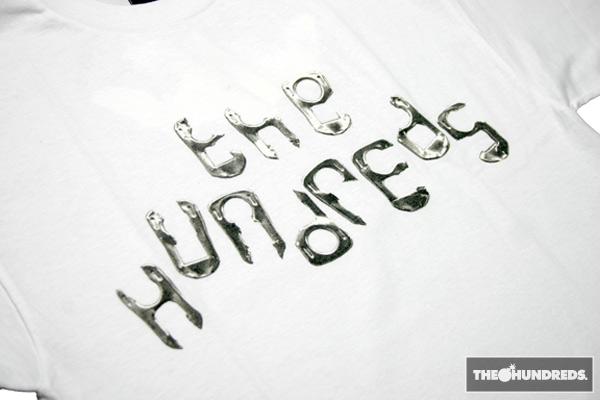 "Whiteout"
Inspired by the work of Roy Lichtenstein, who pretty much laid the blueprint for comic-book-style pop art. I've always been drawn to Lichtenstein's work for his bold heavy lines, solid colors, and technique of whittling down an image into just it's core visual elements. With this piece, I re-appropriated his characteristic brush strokes as smears of white-out, a paint which actually works against its intended purpose.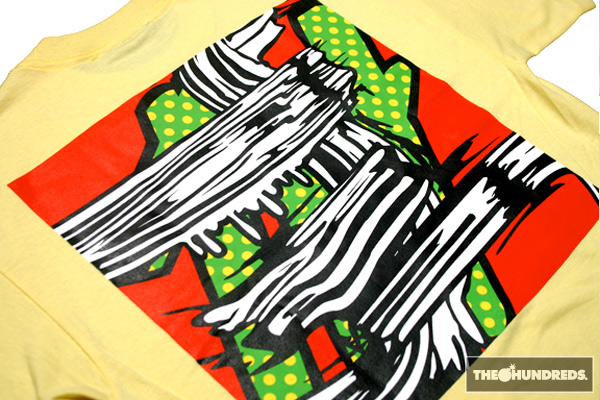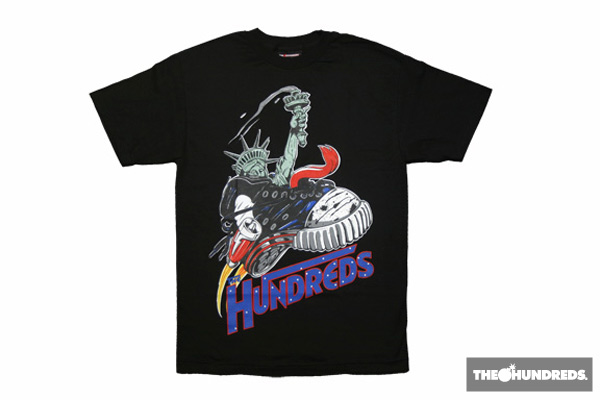 "Salad Bowl"
The other day I heard that the term "multicultural" was now considered politically incorrect?? Anyways, I've always held firmly to the concept of American culture being likened to a "Salad Bowl" (vs. the "Melting Pot"). A nation whose essence is derived from a variety of racial, ethnic, and religious cultures.. and whereby everyone can maintain their identity and heritage.
On the double-entendre end of things, anyone who's stood on the corner of Fairfax and Rosewood might find this one familiar. That is, if you weren't too busy ogling the bus-stop trannies.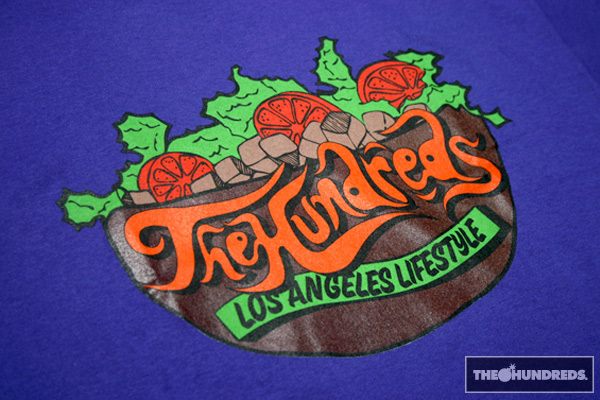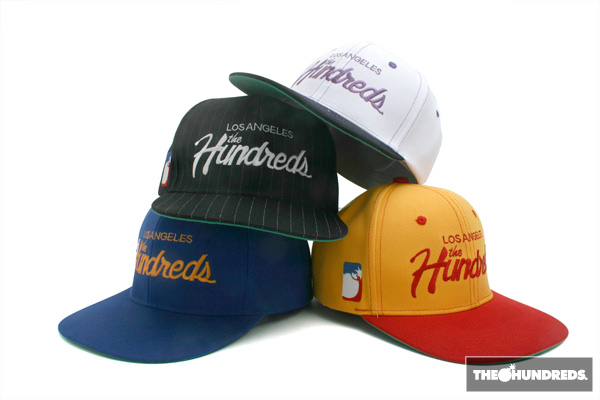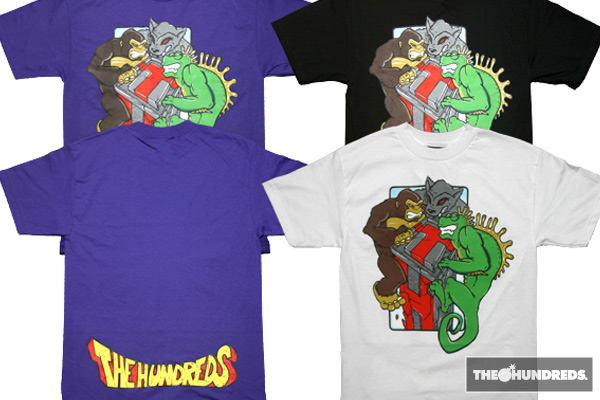 America's most historically beloved architect, Frank Lloyd Wright, once astutely remarked "Tip the world over on it's side and everything loose will land in Los Angeles." I thought it'd be interesting to funnel that sentiment into a touristy souvenir-type t-shirt graphic. The execution worked out nicely, with high-density printing on certain colors to add some dimension.
It also makes you look like you just got back from your family trip to Cancun. In 1991. And all you got was a round of diarrhea and this lousy t-shirt.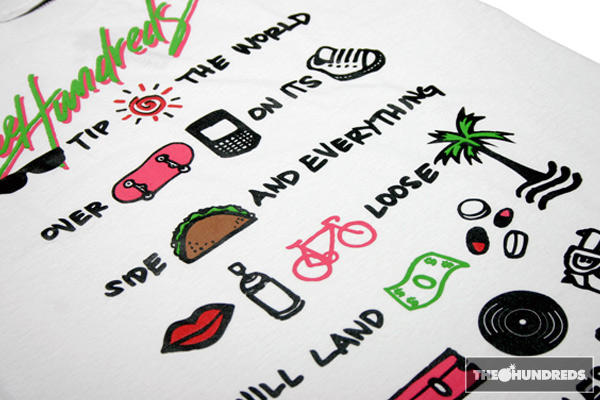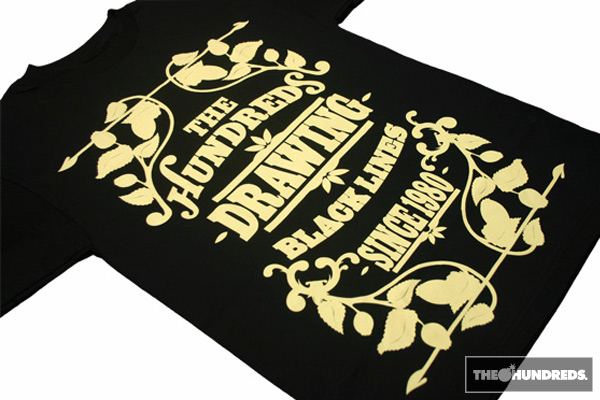 Ah, there he is.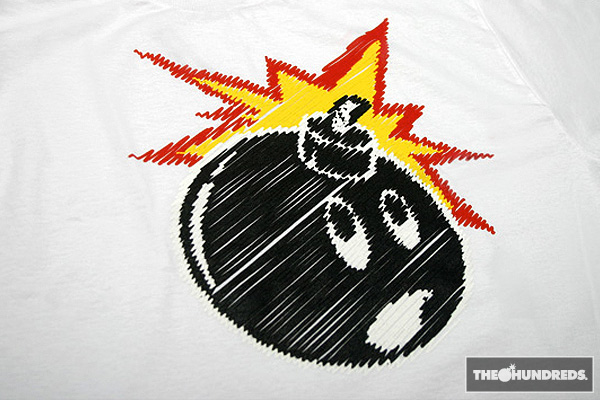 by bobbyhundreds