I was six the first time I flew to Korea.  It was also my first international flight and after twelve hours, the entire cabin was thick with cigarette smoke and morning breath. I was too short to watch the movie playing off the projector five rows ahead, so I played with the armrest ashtray while watching the clouds caravan by.  Click clack click clack.  The plane descended and my ears sealed shut. I tried to unlock them by wiggling my fingers inside. The businessman next to me smiled and handed me a stick of gum. My ears popped.
It was August in the '80s and Korea was choked by humidity and a struggling economy. The language was as alien to me as the pungent foods and mysterious rituals.  Korean weather is as extreme as the attitude: frozen one second, fiery and blistering the next. It hadn't been long since South Korea was embroiled in war with its northern counterpart, since Korea was virtually a third world country. The unforgiving climate compounded the depression and hardships for generations. The Koreans emerged from the fire as a weathered, yet resilient people.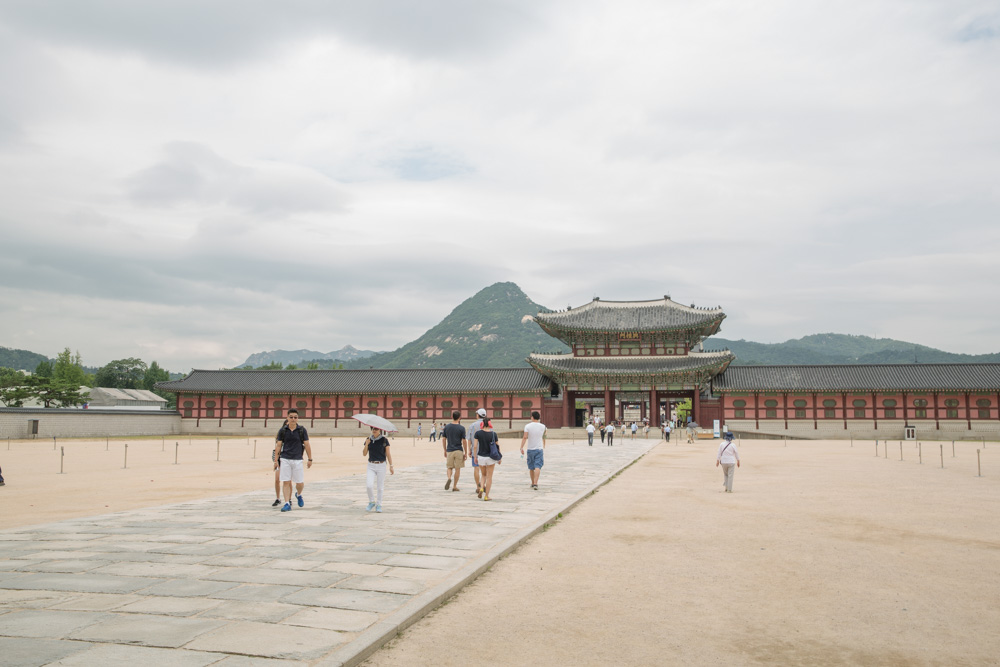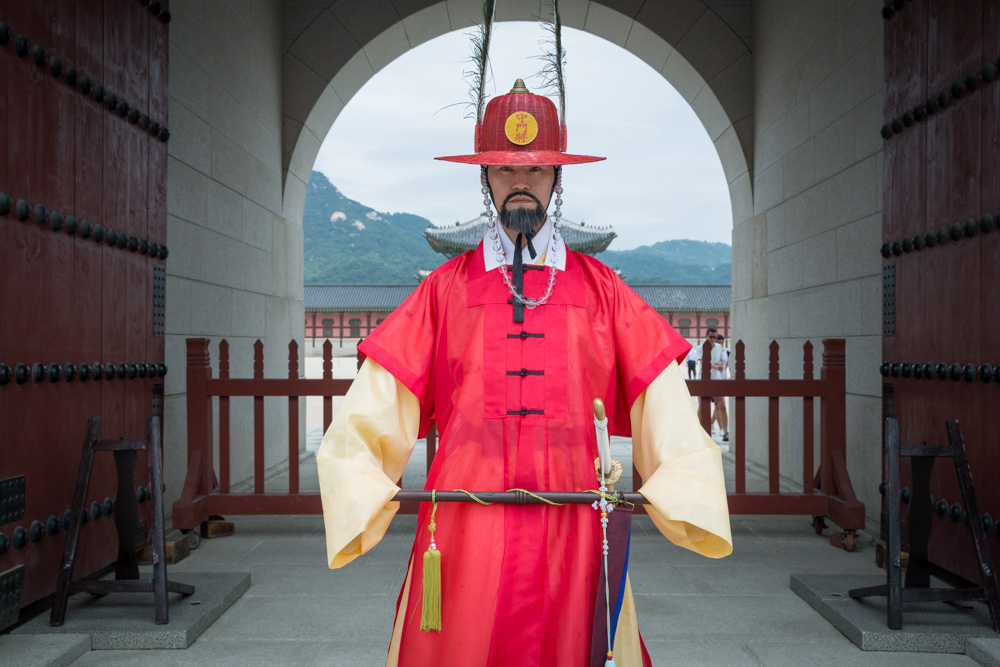 Eight years ago, Ben and I flew back to Seoul to celebrate a party for our then-distributor.  I was taken aback at how much the city had changed. Where a lonely Quiksilver store and bootleg CD shop once stood, a trendy neighborhood had blossomed (Apkujeong). Young women had gone from donning short-cropped perms to breast implants. There were legitimate streetwear and skateboarding retailers in the neighborhood. Unbelievable.
I can't believe it's been almost a decade since I made that trek to Korea.  And I can't believe how rapidly, once again, Korea has transformed…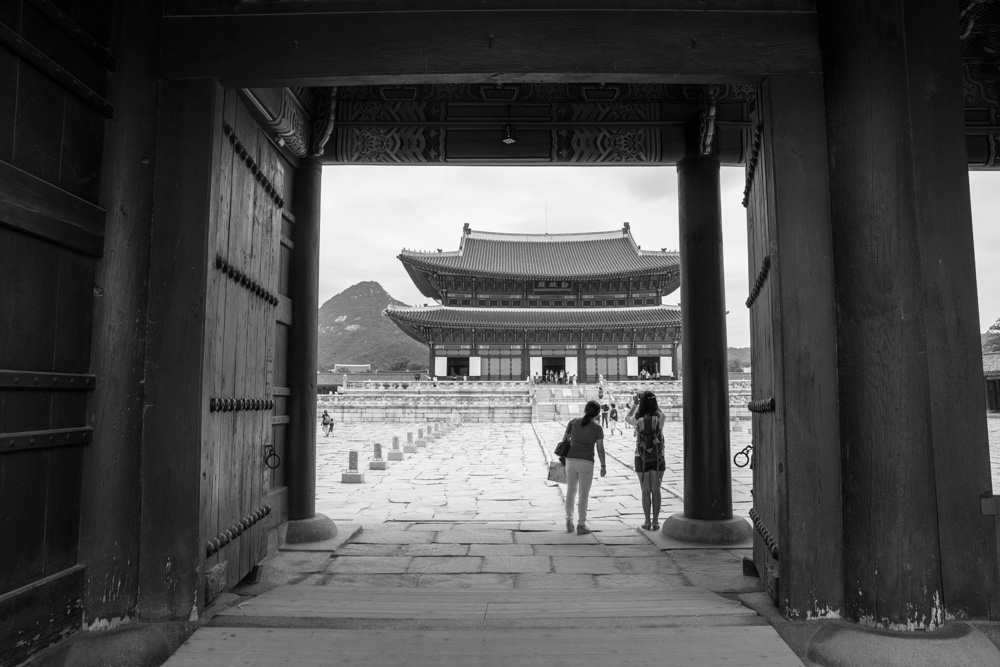 You can't go a day of your life here without encountering raw Korean heritage. We're talking thousands of years of history in the social rituals, extraordinary cuisine, and landscape. There are cultural monuments, statues, and the King's palaces, strewn about the city—the constant reminder of how far Korea has come, honoring the past, while barreling into the future.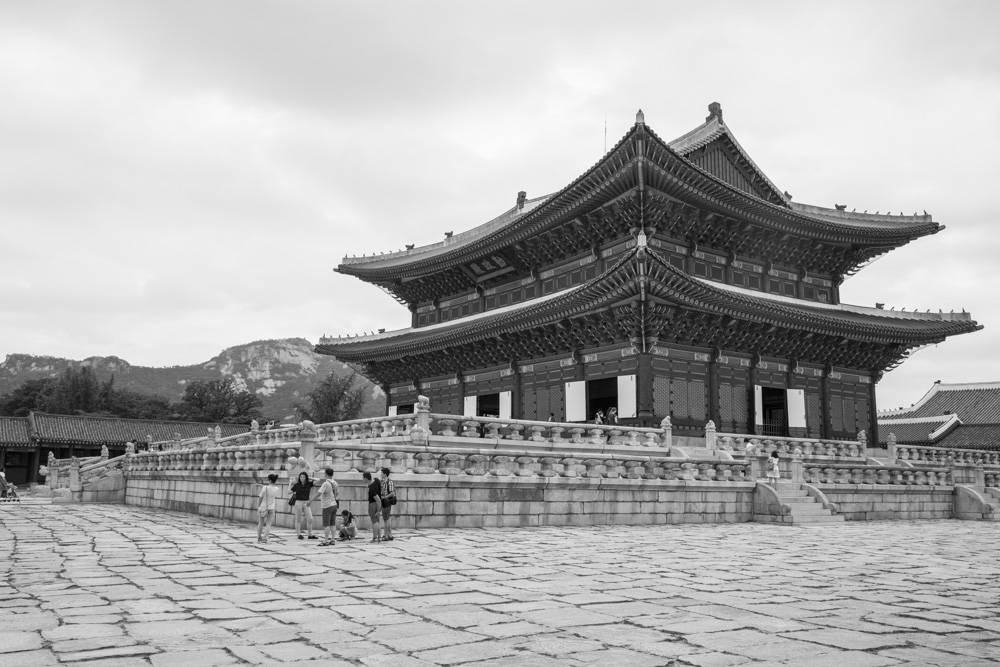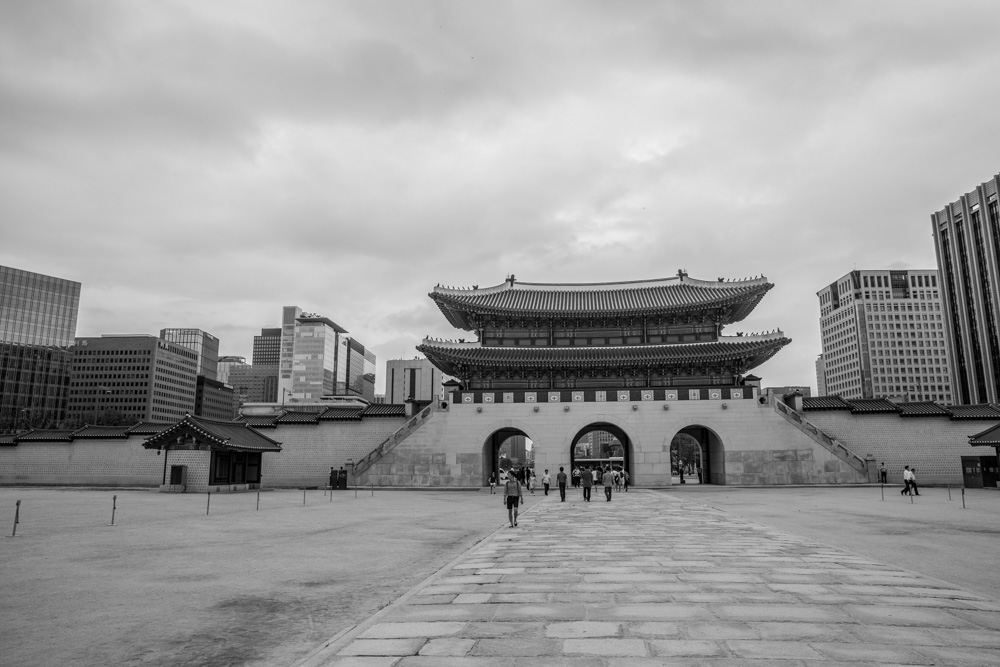 My old friend KB is navigating me through a city in flux. A Korean native, KB's spent the past few years circling back to his old stomping grounds, ushering in the next generation, and bridging Korean culture with the rest of the world.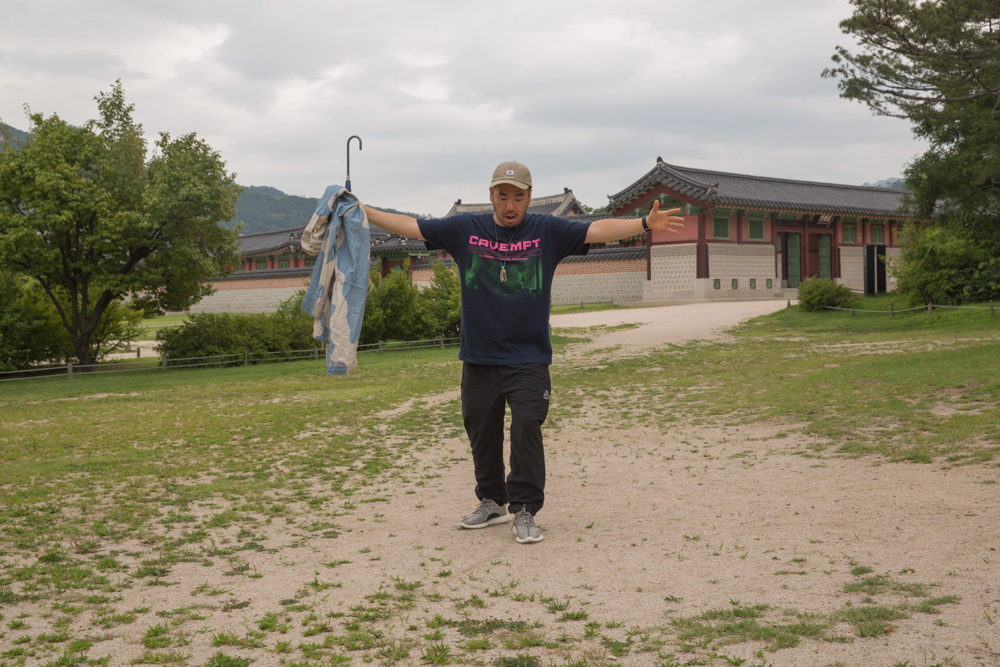 I'm a self-titled "World's Worst Korean." But even as far as I'm disconnected with my own heritage, there are elements in our bloodline that I'll never escape. Koreans are an emotional and passionate people. They have this crazy, innate fighting spirit that is responsible for centuries of survival. They are outspoken, convicted, and wear their hearts on their sleeves. A Korean life is bold and courageous, stubborn and proud.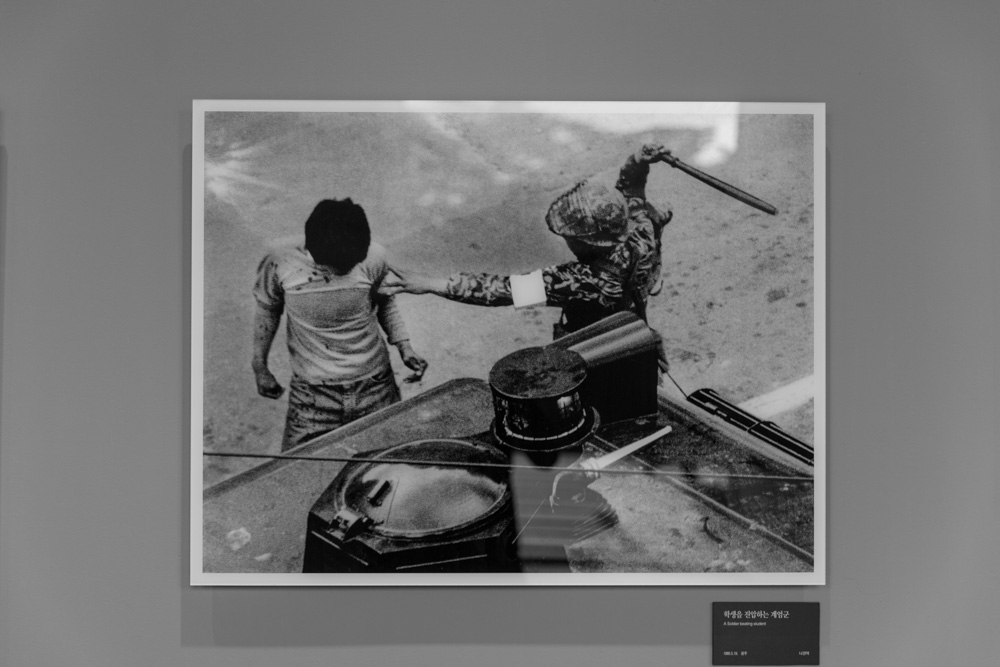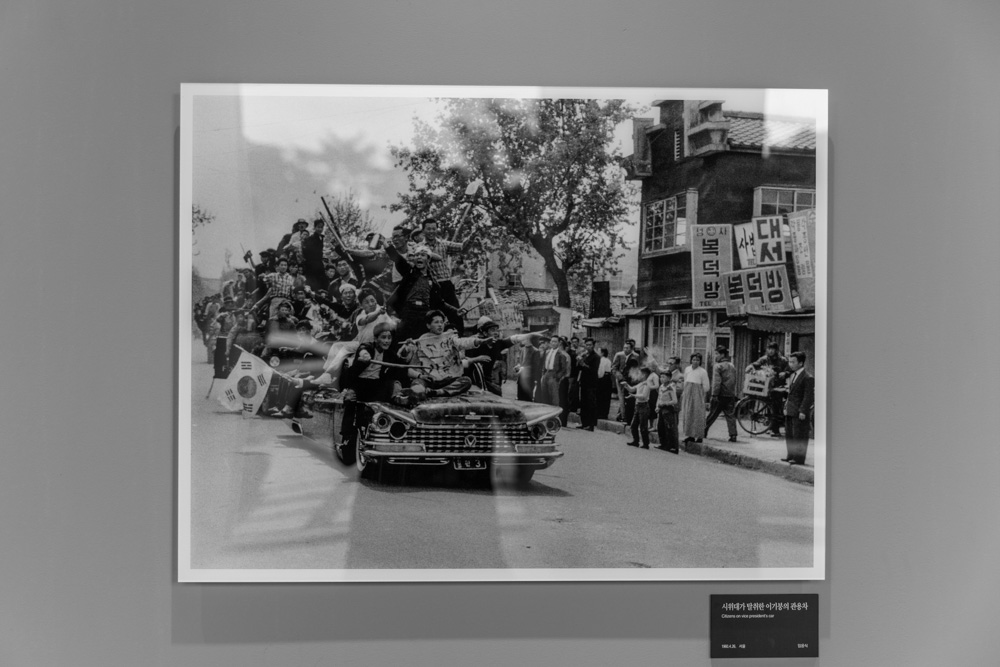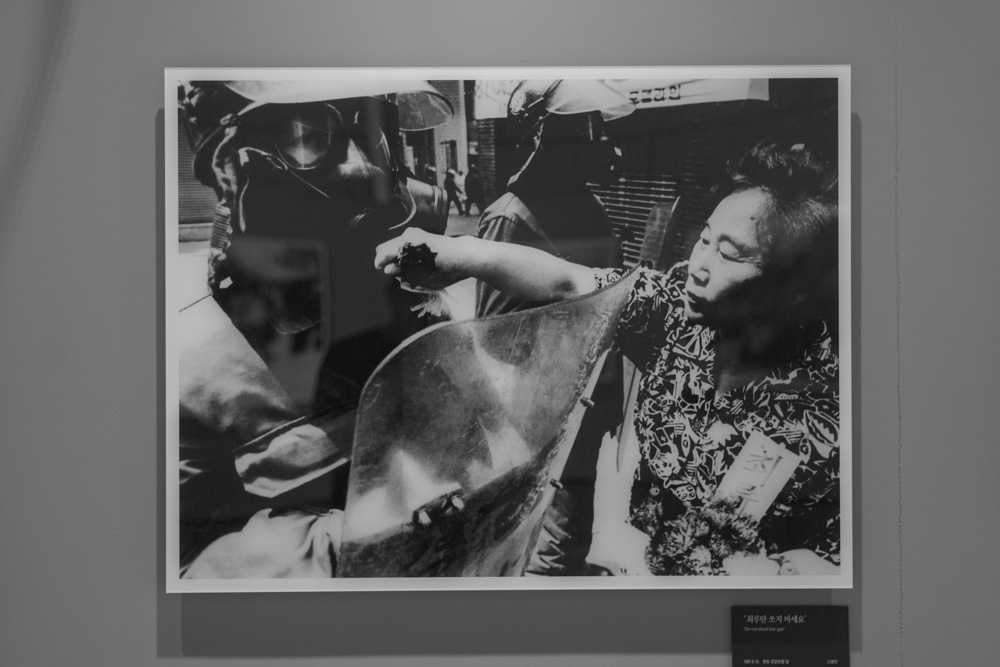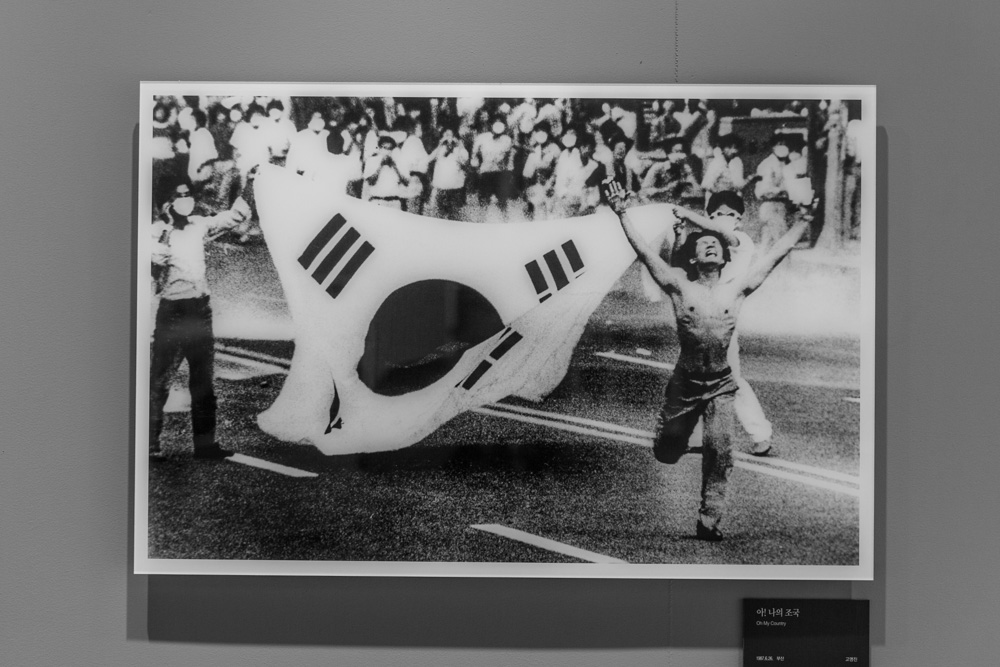 The other thing about being Korean is that your heart is naturally inclined towards Korean foods. For argument's sake, if Japan has crafted the highest retail experience, then Korea has always held down the cuisine and dining category.
Eating Korean is an adventure. Meals are where relationships are forged, business is conducted, and life is understood. With so many different genres of Korean fare presented through a prism of colorful means, so much of understanding the people's history boils down to the eats.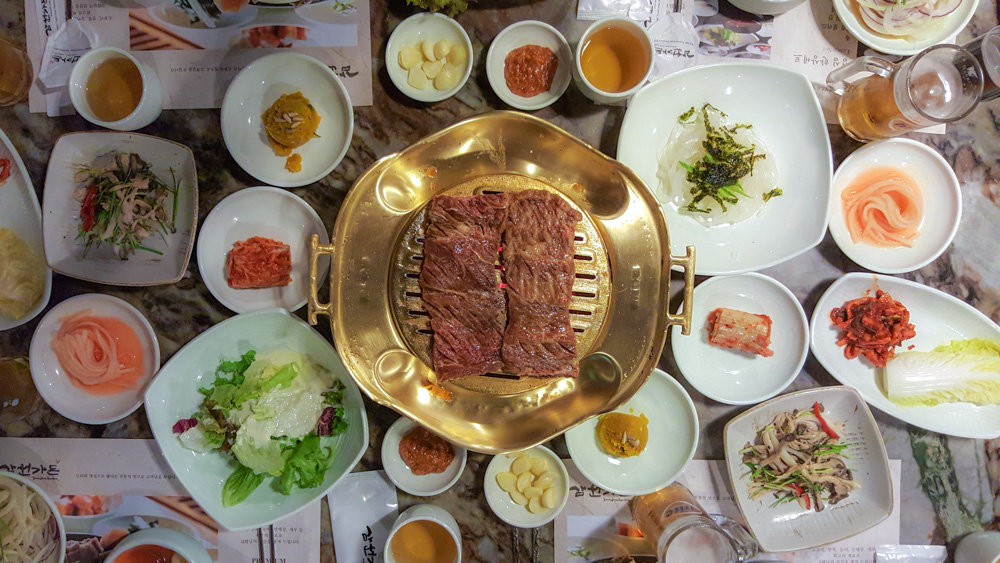 You can get nnaengmyun (cold noodles) in most cities with a Koreatown, but in the homeland, the selection is vast, nuanced, and a food category of its own. This restaurant specializes in a North Korean interpretation of nnaengmyun, which is gaining popularity in the city. It's milder than the more flavorful bowls that Koreans are used to, but the younger generations are drawn to it because it's refreshing and cleaner.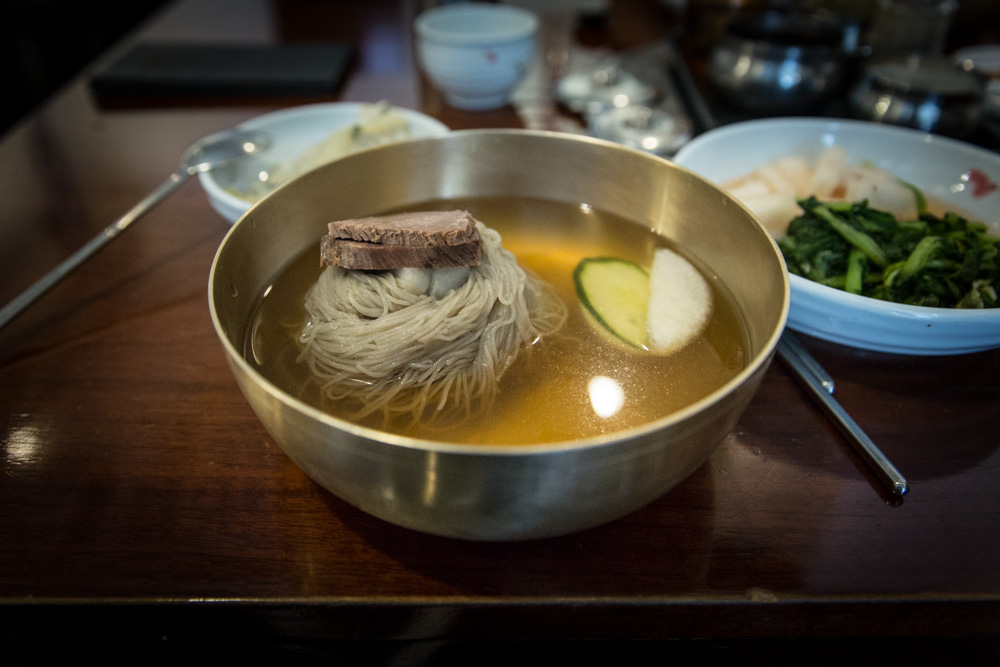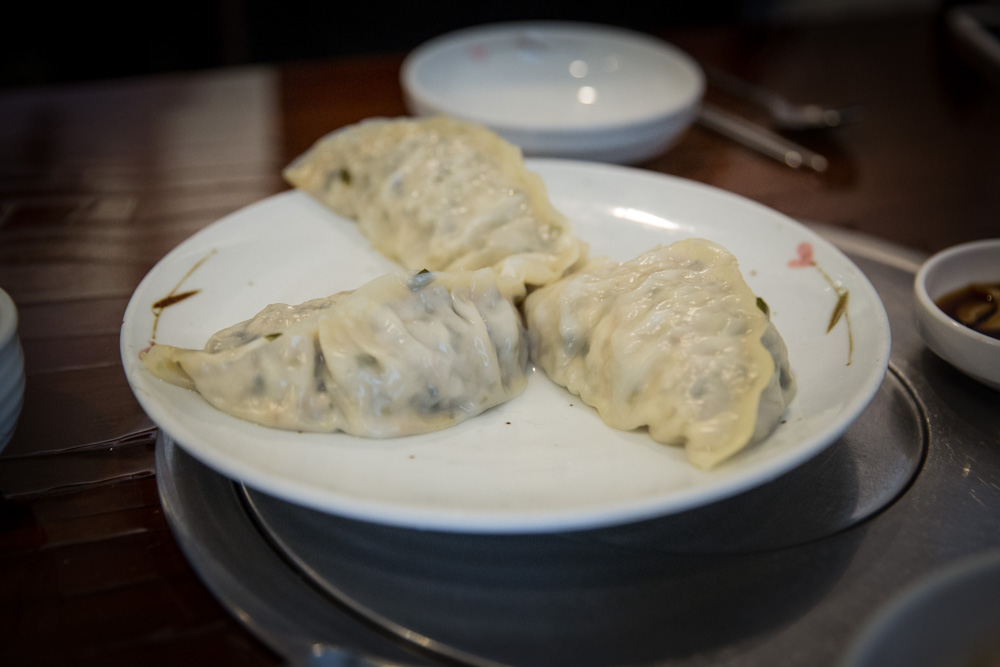 I staunchly believe Koreans are some of the most creative people on the planet, and nowhere does that come better across than in fashion. From Paris Fashion Week to the Streetwear underground, Korea is carrying the flag right now, out of a quiet artistic upwelling that's been simmering for generations. Apkujeong is one of the trendy shopping districts in Gangnam (that's right, Gangnam Style), the hub for a lot of relevant new brands and designers.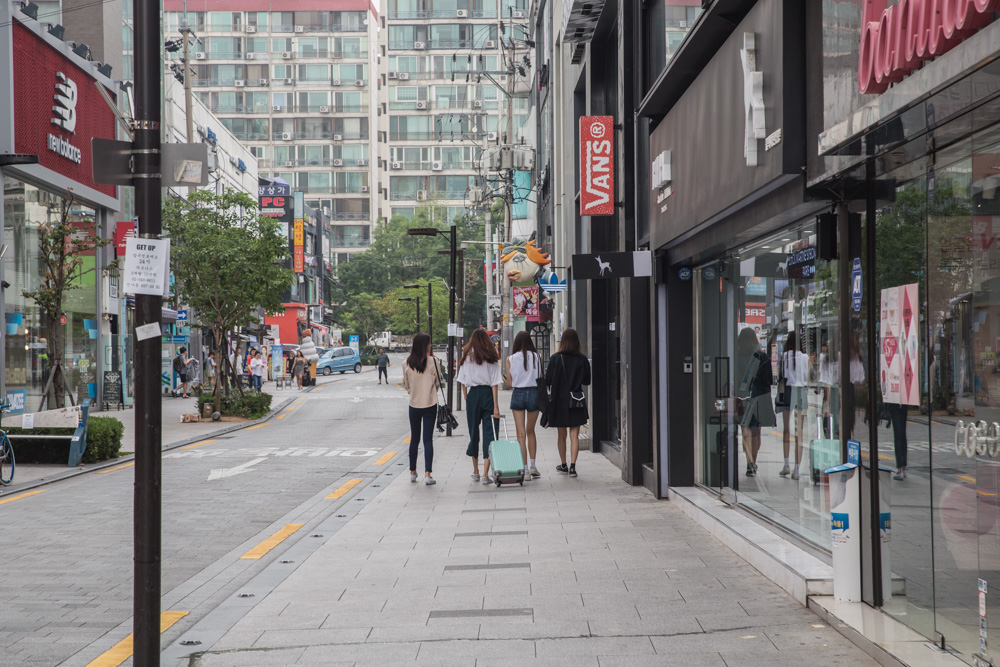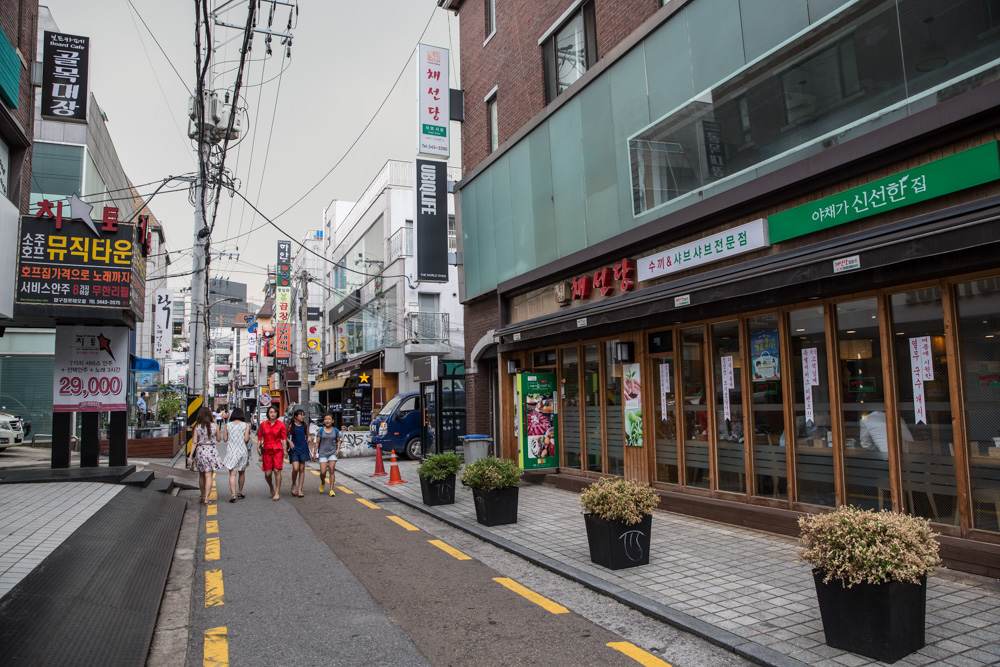 Japanese high-end Streetwear plays a big part here. The Hoods store opened almost a year back, next door to the coffee shop and ecrú. Home to Neighborhood, WTAPS, and the best in Nonnative, Undercover, and Bedwin.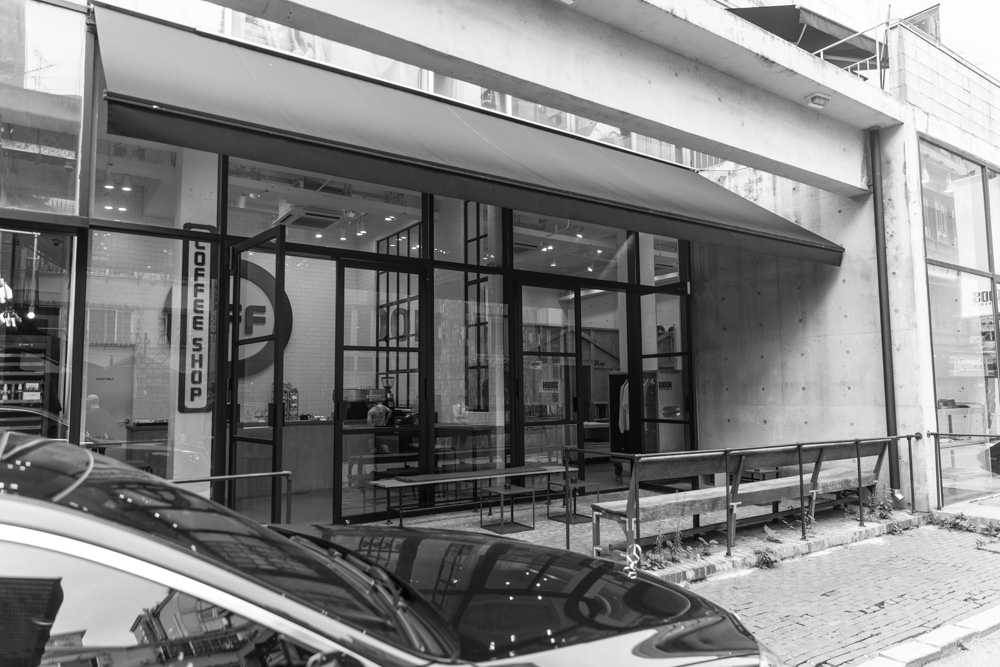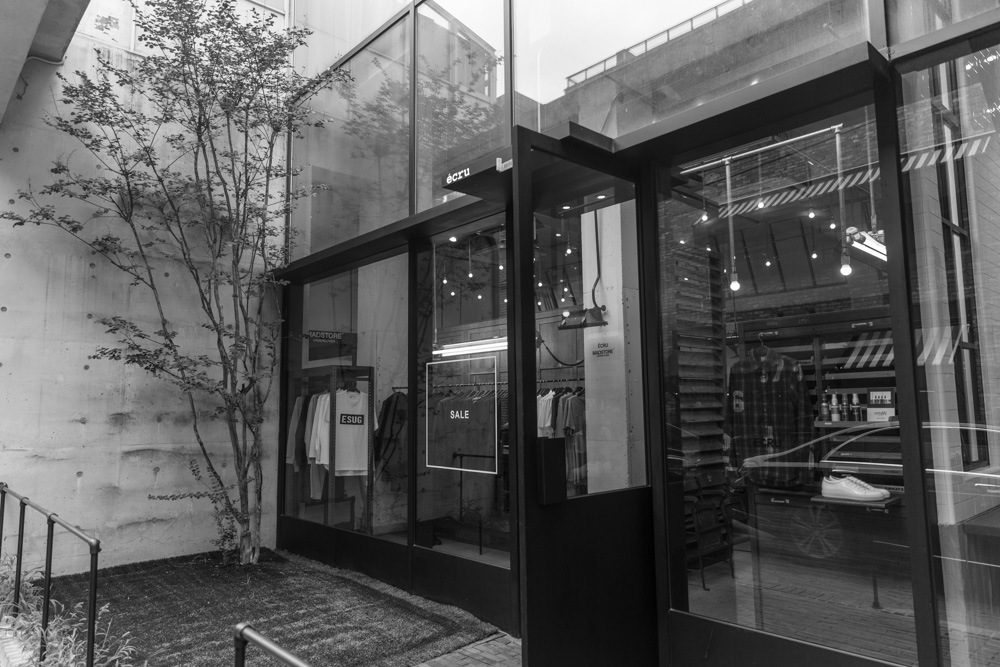 Jun Takahashi has his own storefront here as well, just a short walk away.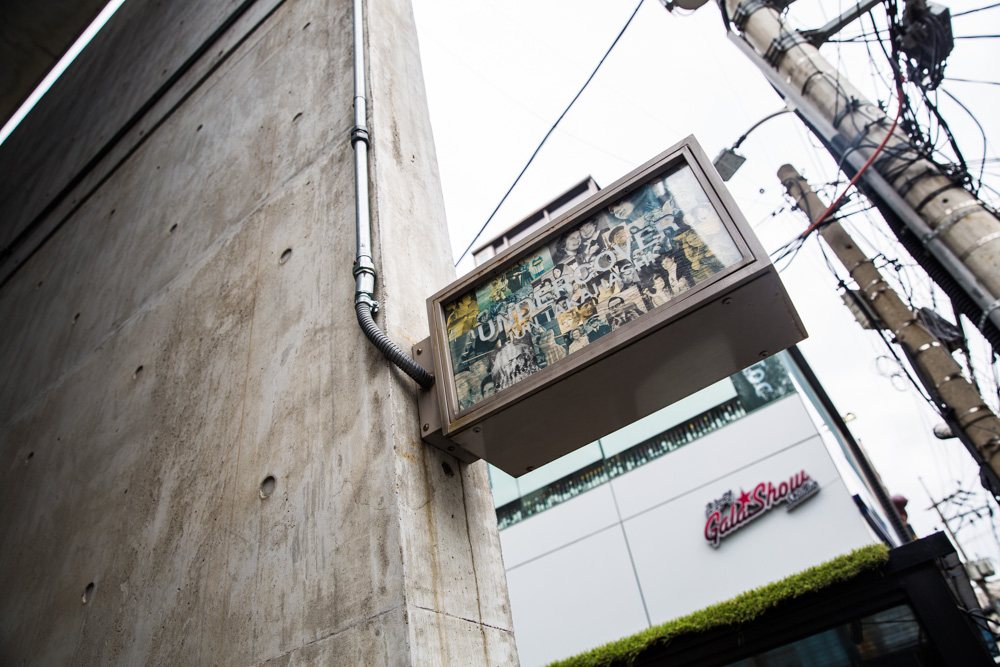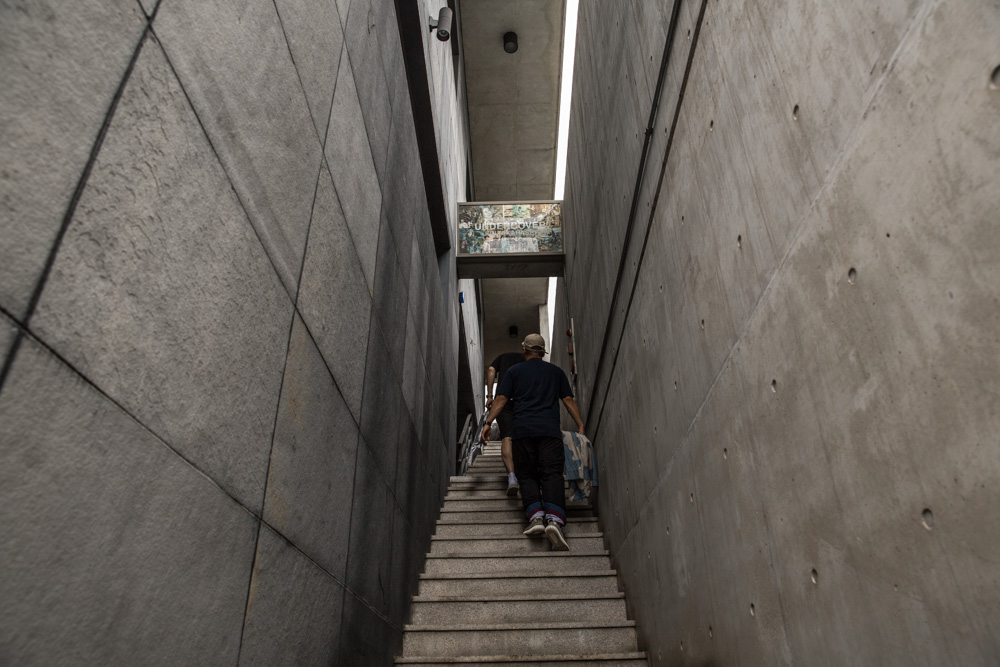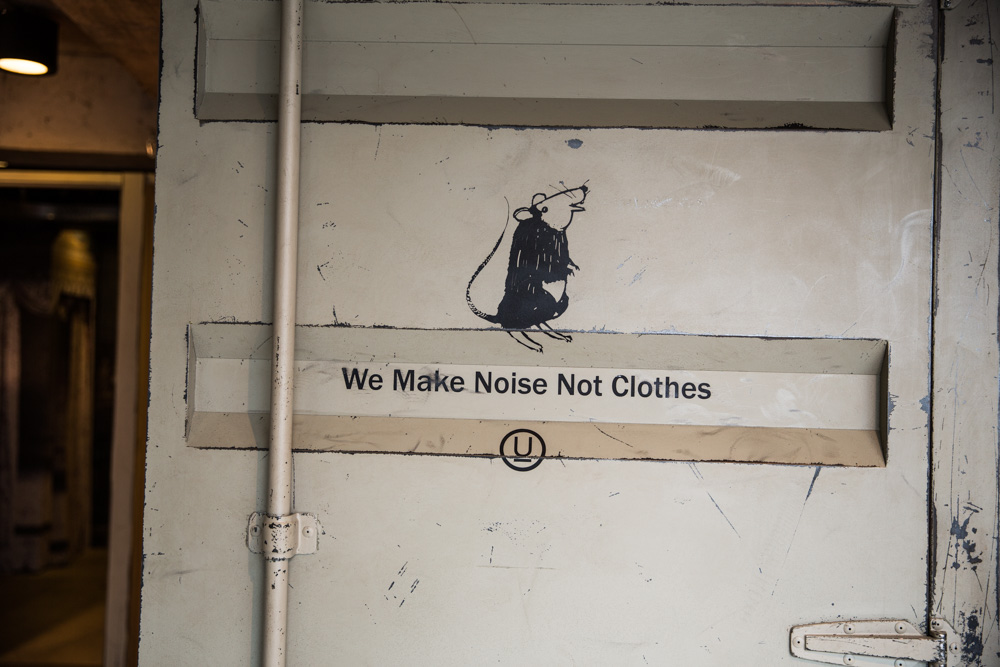 Korean Streetwear, however, is forging the next chapter for not only local interests, but prevailing global fashion. Case in point, Chan Ho and his decade-strong Liful (short for "Life is Beautiful"):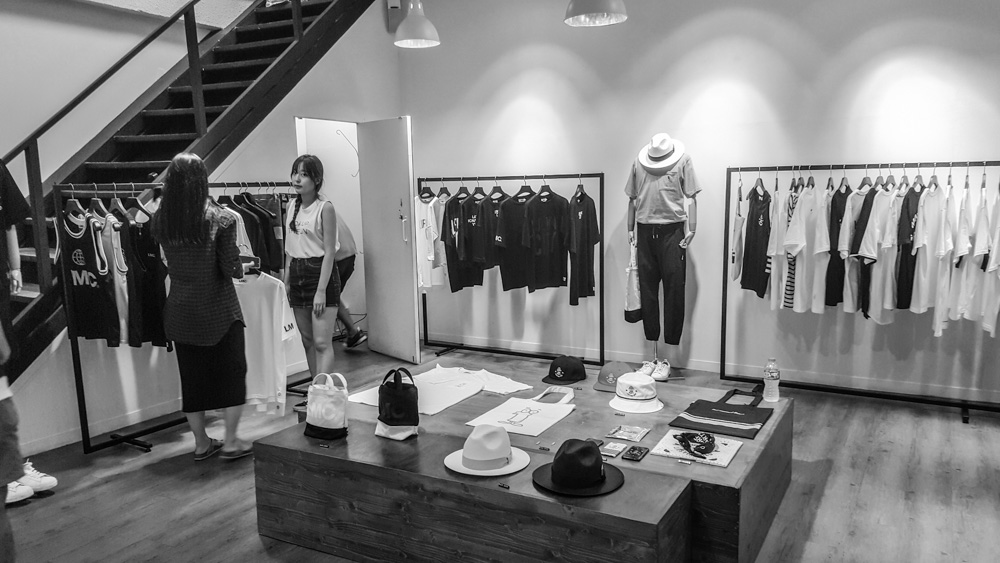 (More to come on Liful—and The Hundreds?—soon…)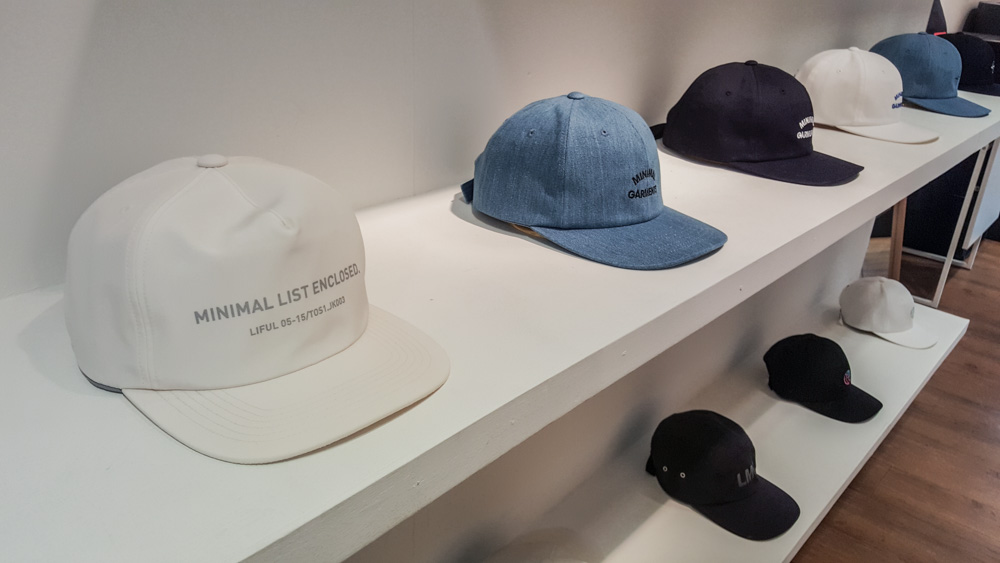 Son Heerak caters to a more masculine and testosterone-charged audience with his Leata brand and retail front.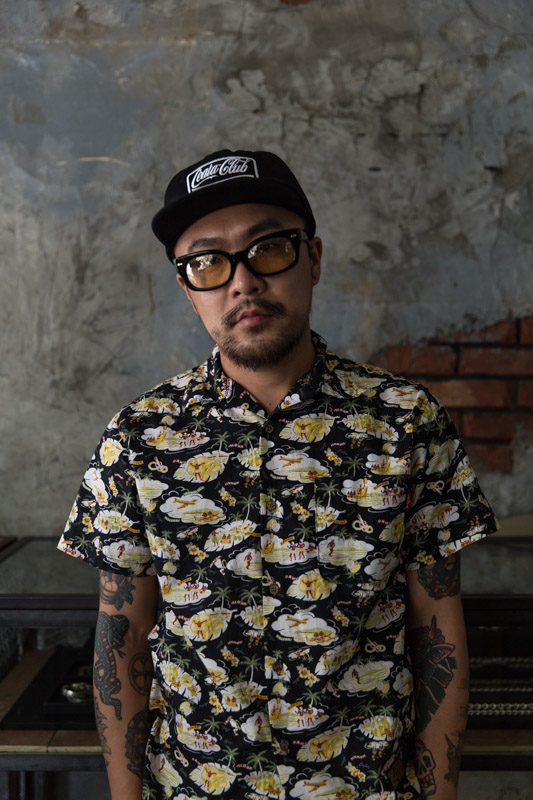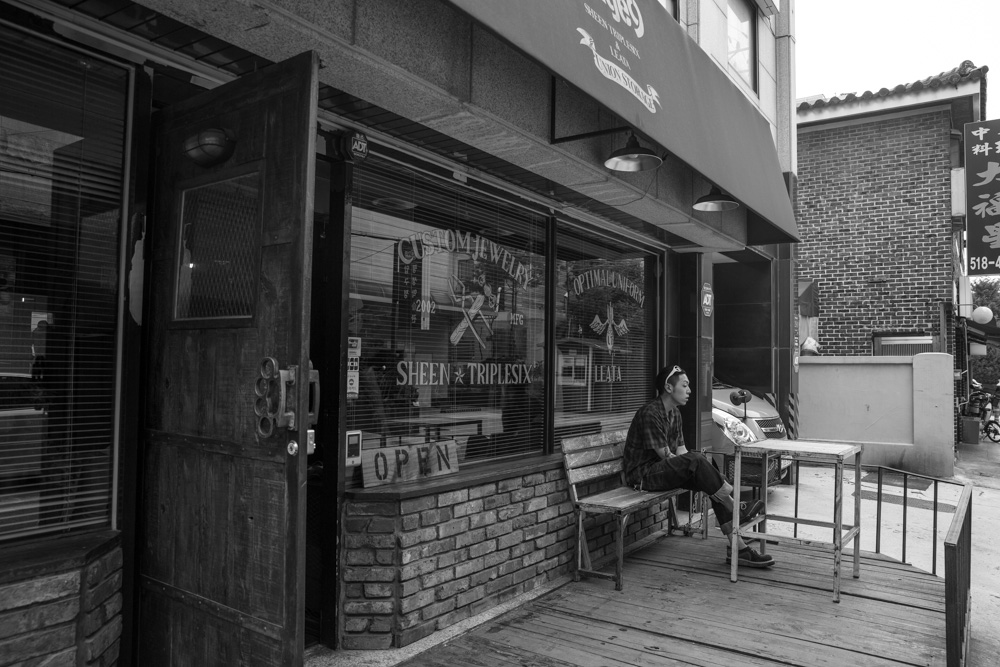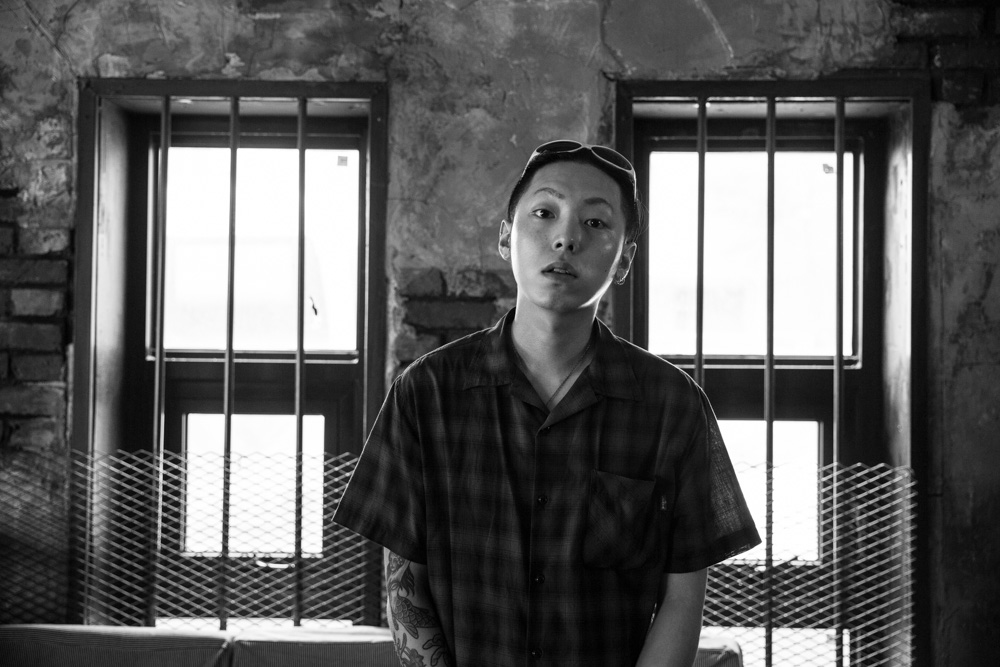 Heerak also has another store around the corner that goes beyond his brand and further into the motorcycle underworld: Hide and Ride.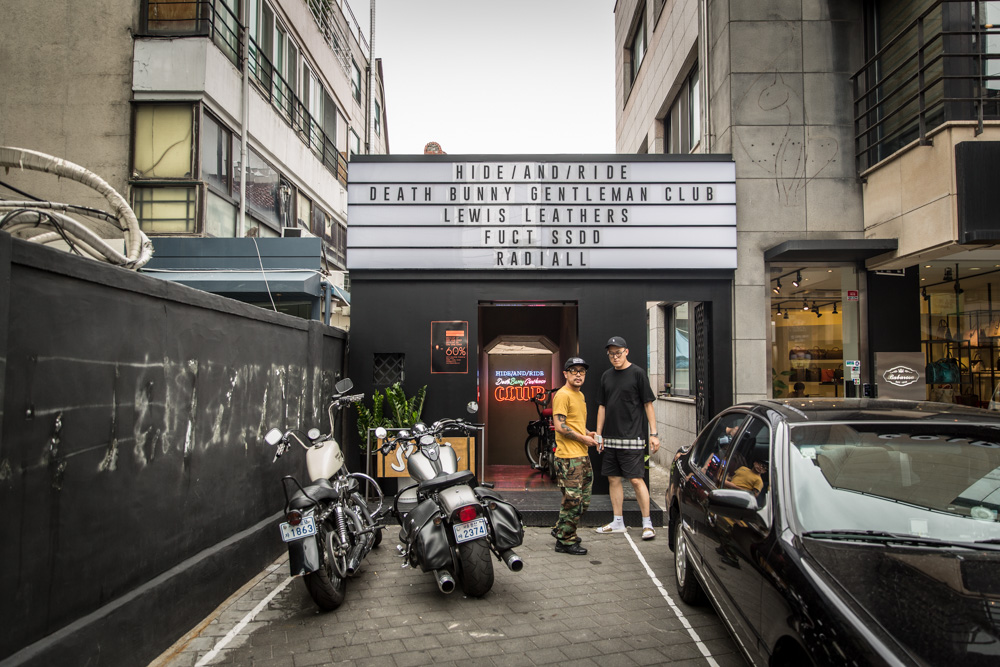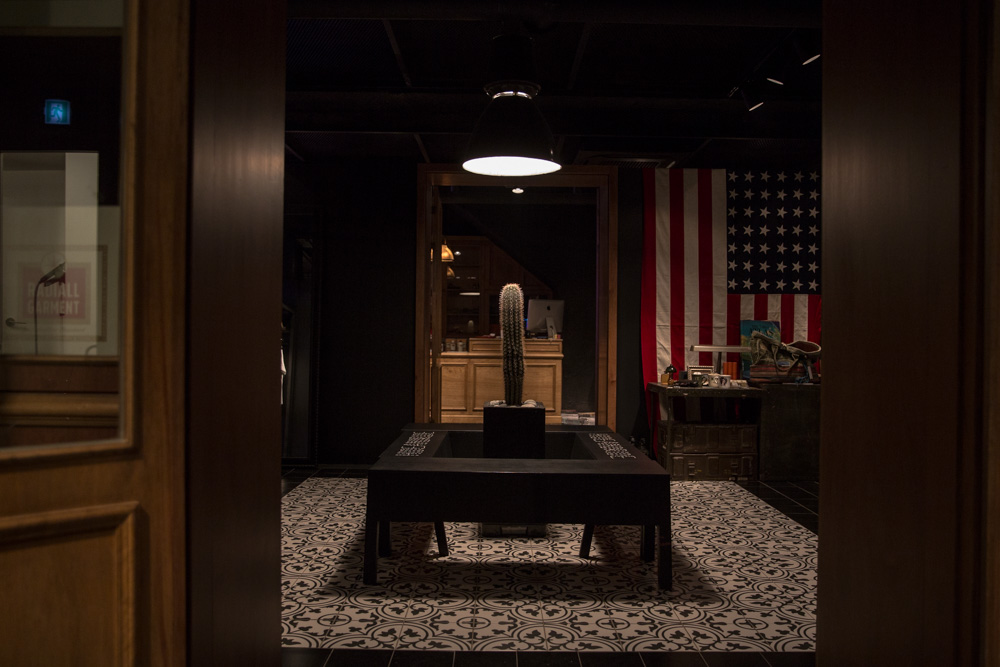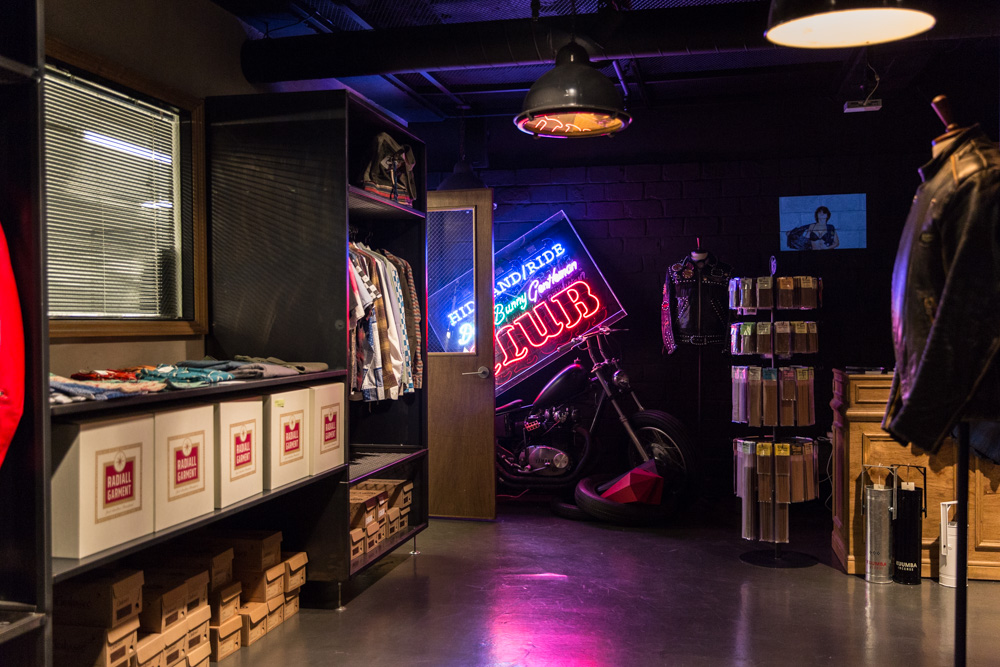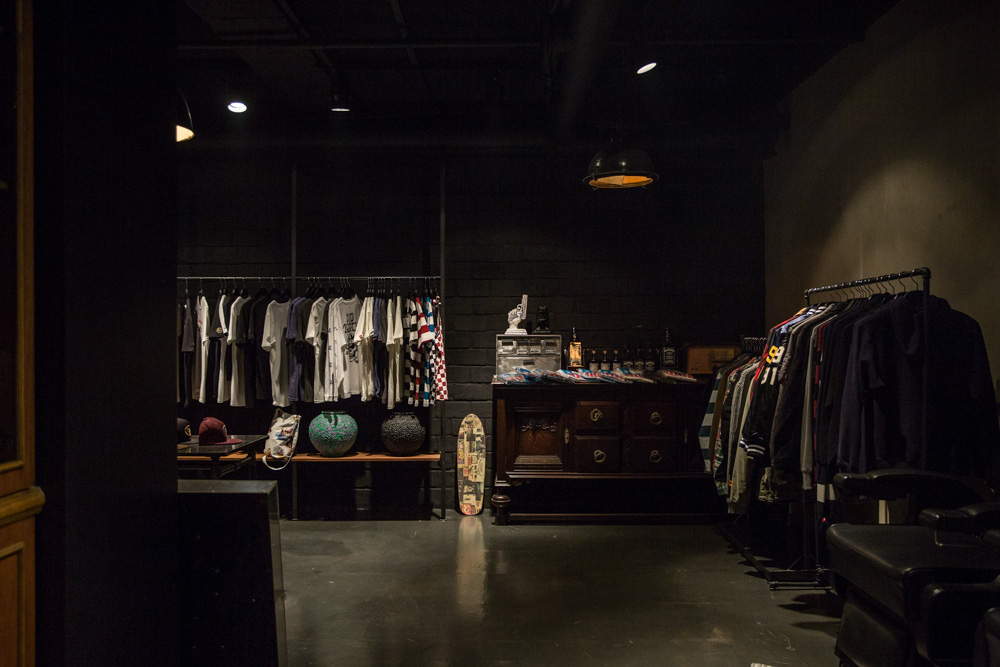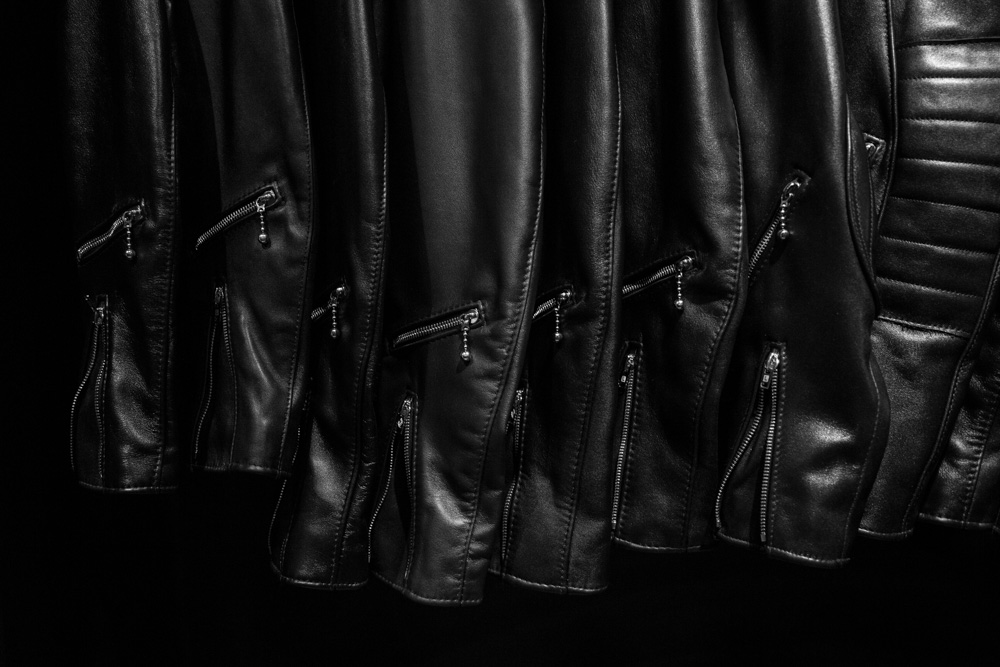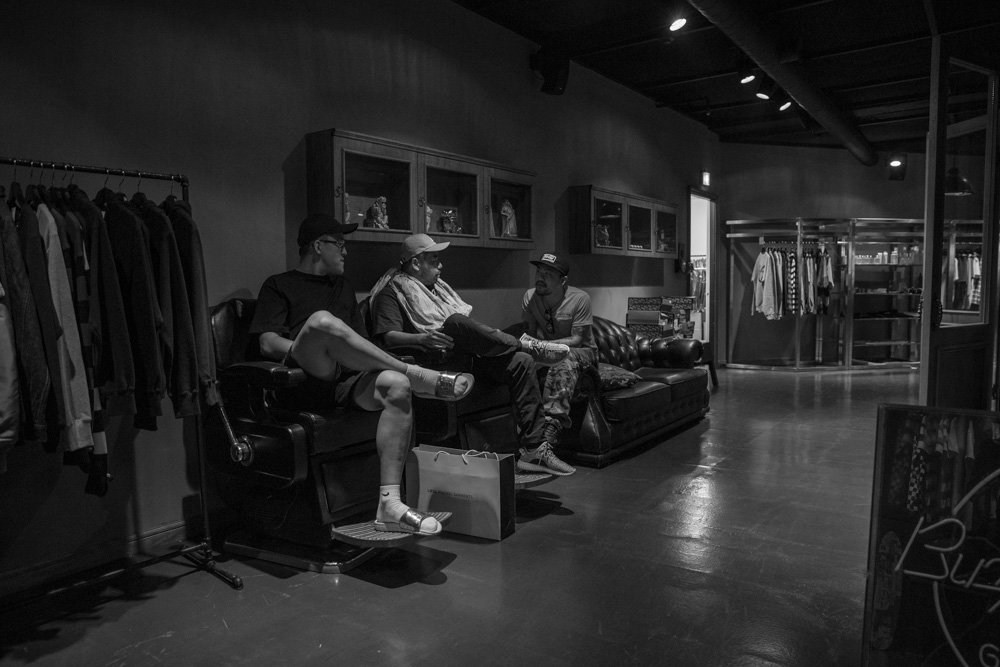 Boon the Shop is one of Seoul's widely regarded monuments when it comes to modern fashion.  Owned by Shinsegae, Boon the Shop's standalone behemoth is located in Cheongdam Dong.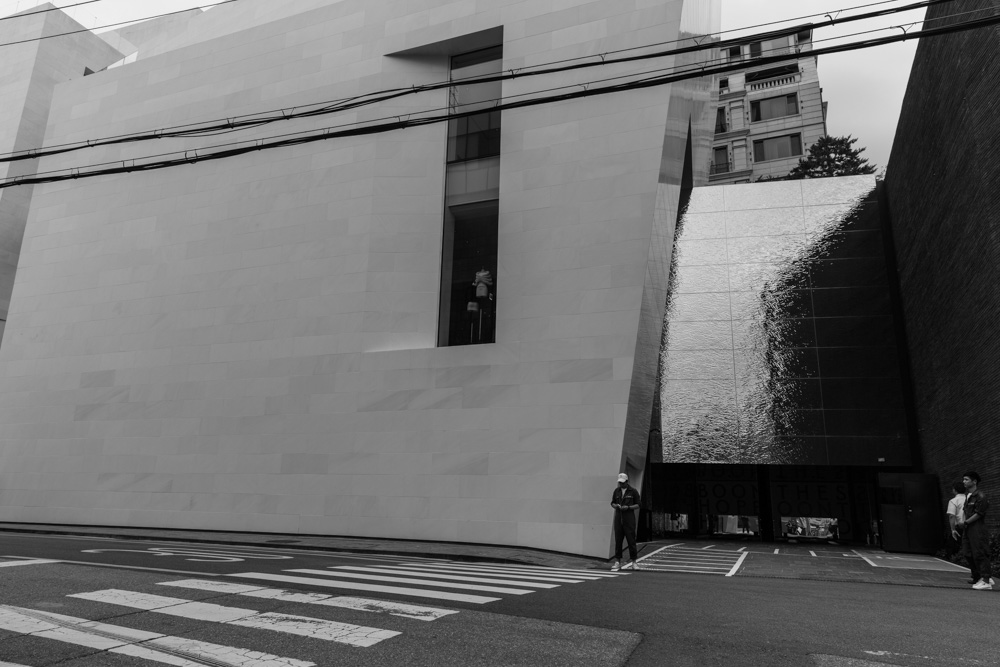 We take the elevator to the top floor and walk right into XIN's penthouse studio.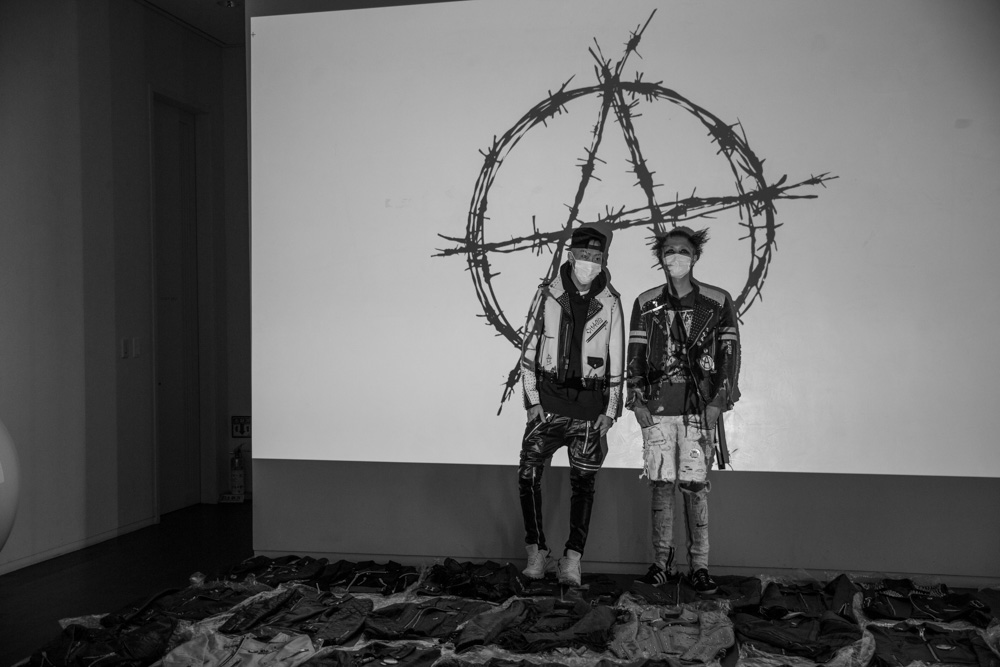 Although not the expected pretense of luxury fashion, XIN acts as director of Boon the Shop, rousing a positive and creative environment for Seoul's next generation to work and play.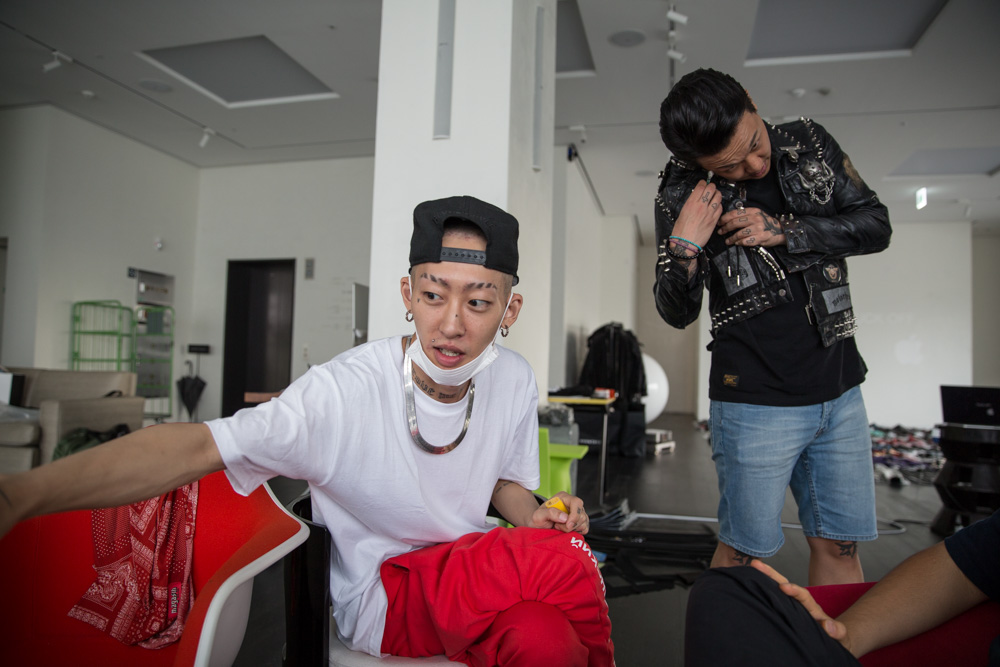 Right now, behind us, Mr. BAJOWOO of Japanese label 99%is is setting up an exhibition of his leather jacket collection.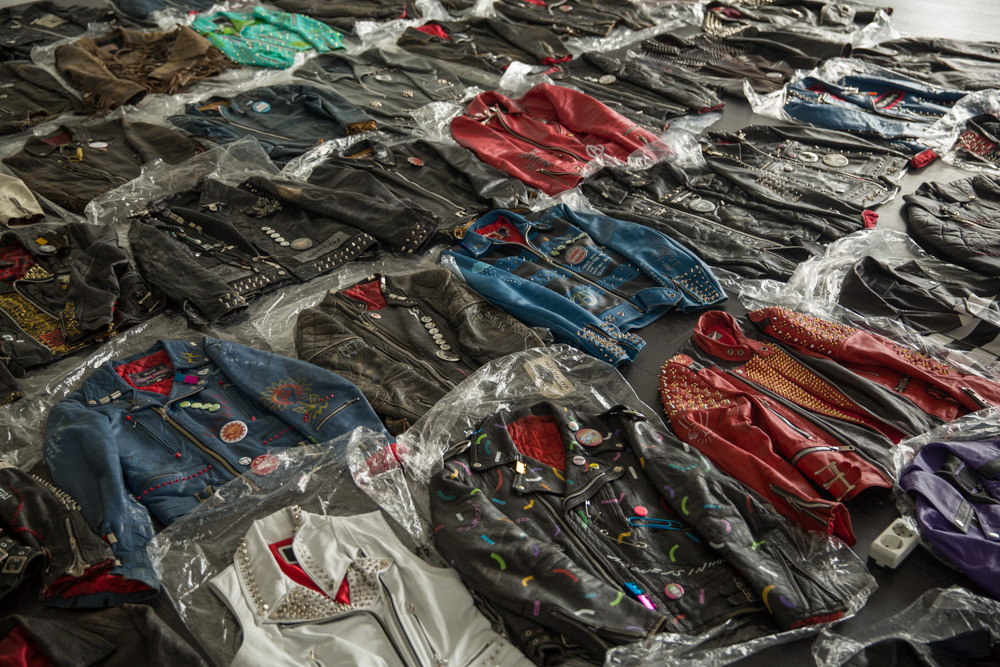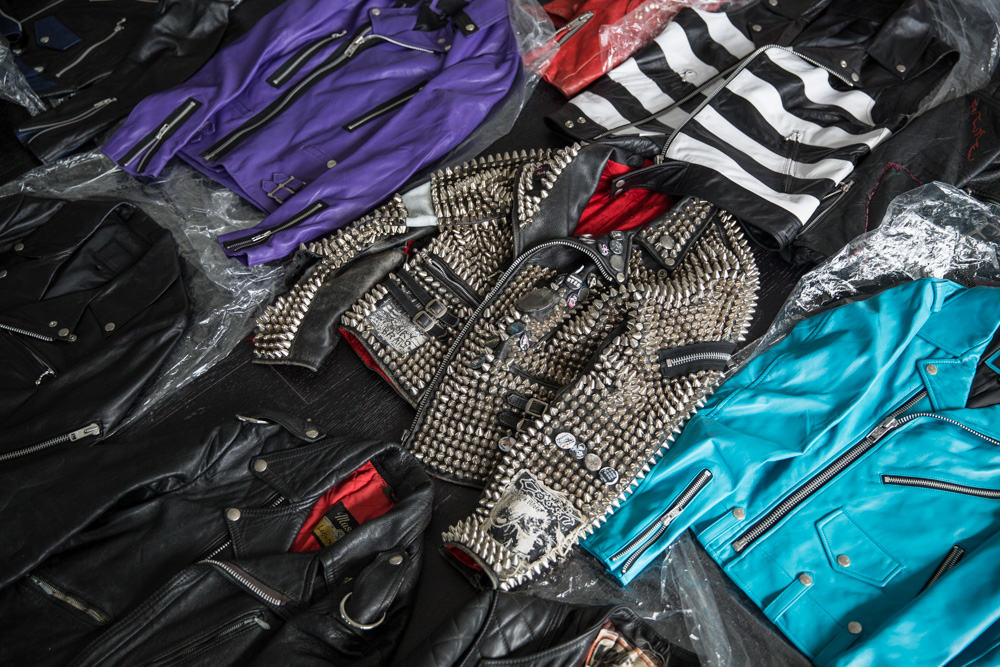 Korean cinema and K-pop changed everything. Now that all eyes (and ears) are on South Korea, they aren't just defining the Asian mainstream, but popular culture worldwide. These are some of the kids who are responsible for the revolution, from the YG camp (label behind Big Bang and G-Dragon).  Far left, ZION T, who's got a #1 song on Korean radio right now. Respected producer Kush converses with BAJOWOO on the right.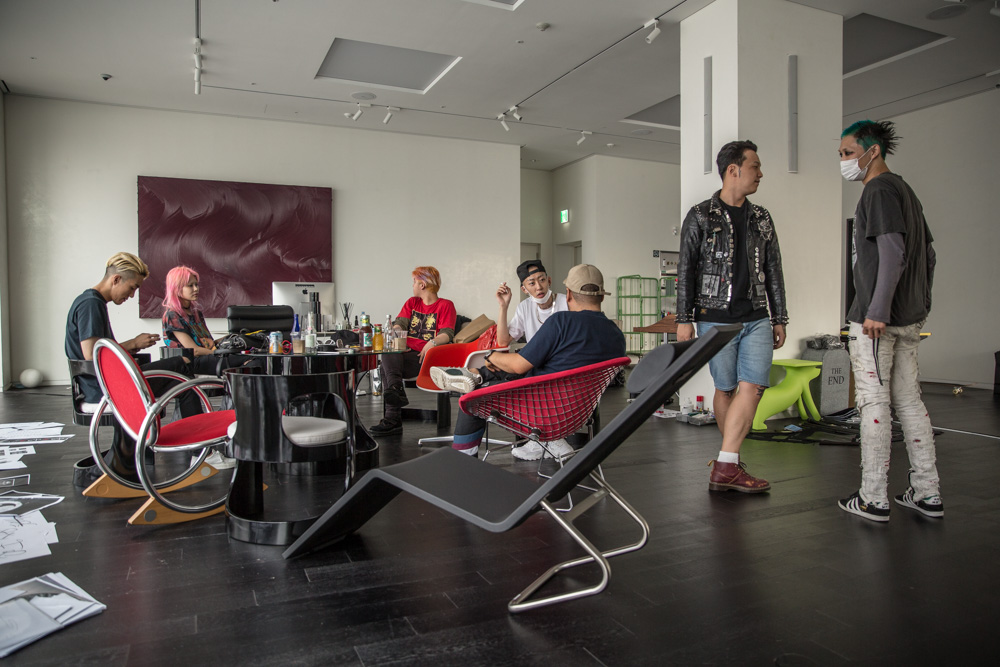 Hermés.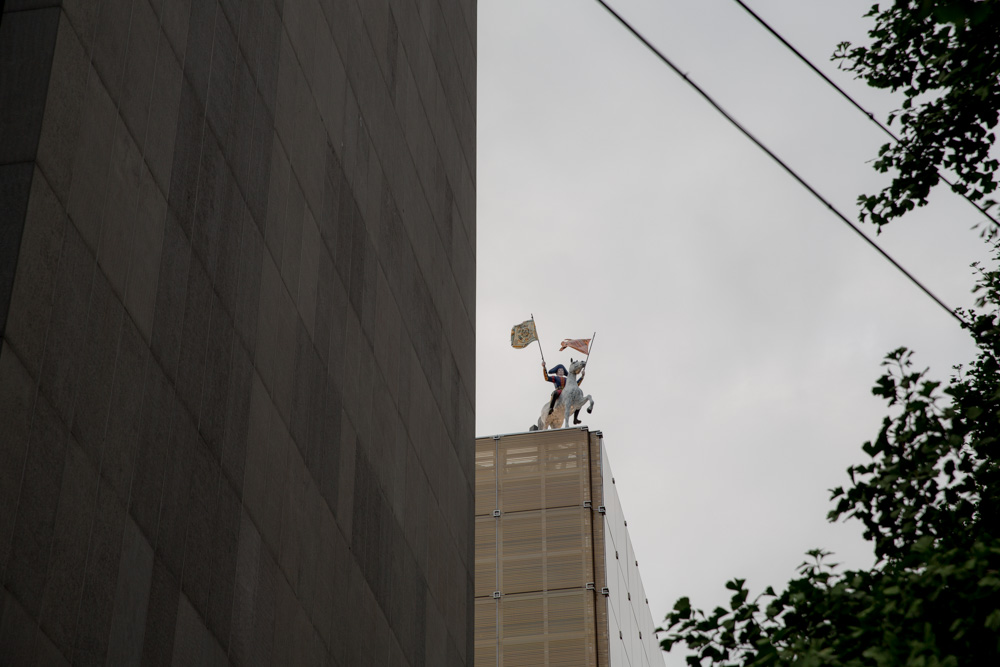 You could say that Jayass introduced the Streetwear movement to Korea. The last time I set foot in his shop, Humantree, he had just started his own in-house label, Buried Alive.  Since then, he says Seoul has become a "jungle" of brand upstarts, but Buried Alive is still running strong.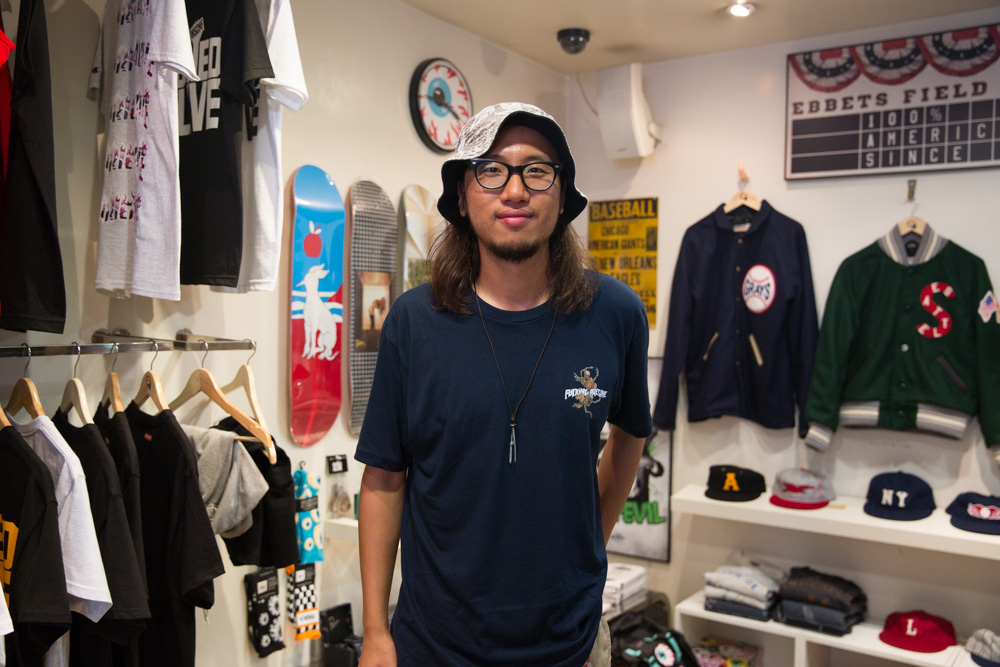 On that note, the girls behind Mischief are pioneering the women's Streetwear movement in Korea. In five years' time, they've managed to break the mold, redefining what women's fashion and Streetwear both mean to Seoul.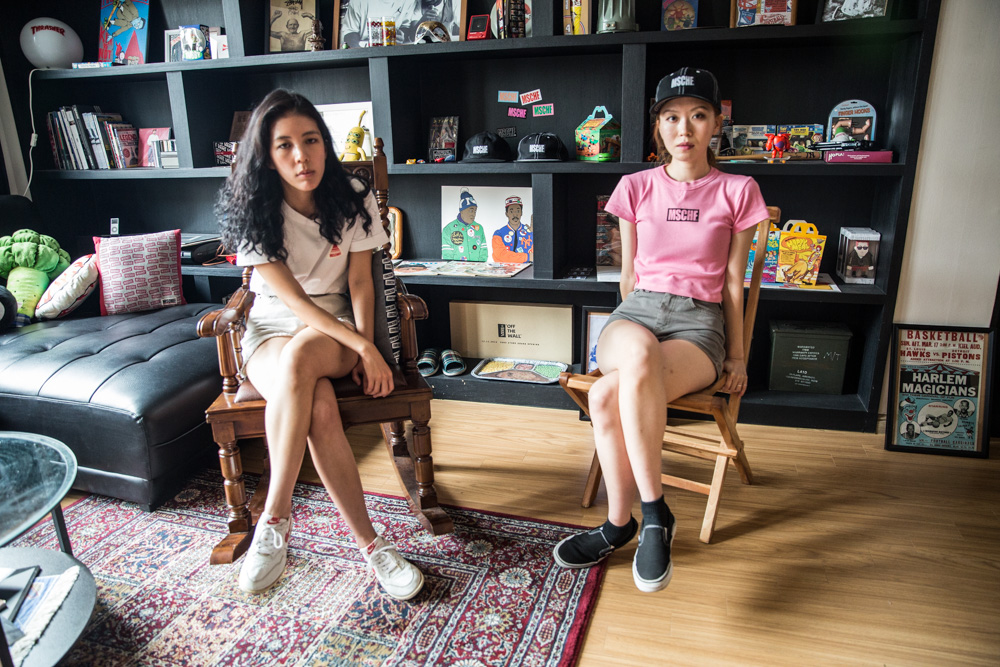 KB was telling me how he only dates Korean women because they're feminine on the outside, "and gangster as fuck on the inside." That pretty much sums up my mom and most every Korean woman I know. You'd think in such a macho society, where plastic surgery is a national pasttime (seriously, girls shave their jaw on a lunchbreak), that the ladies would take a backseat. No way—they're leading the new school.  I mean, the Korean president is a woman.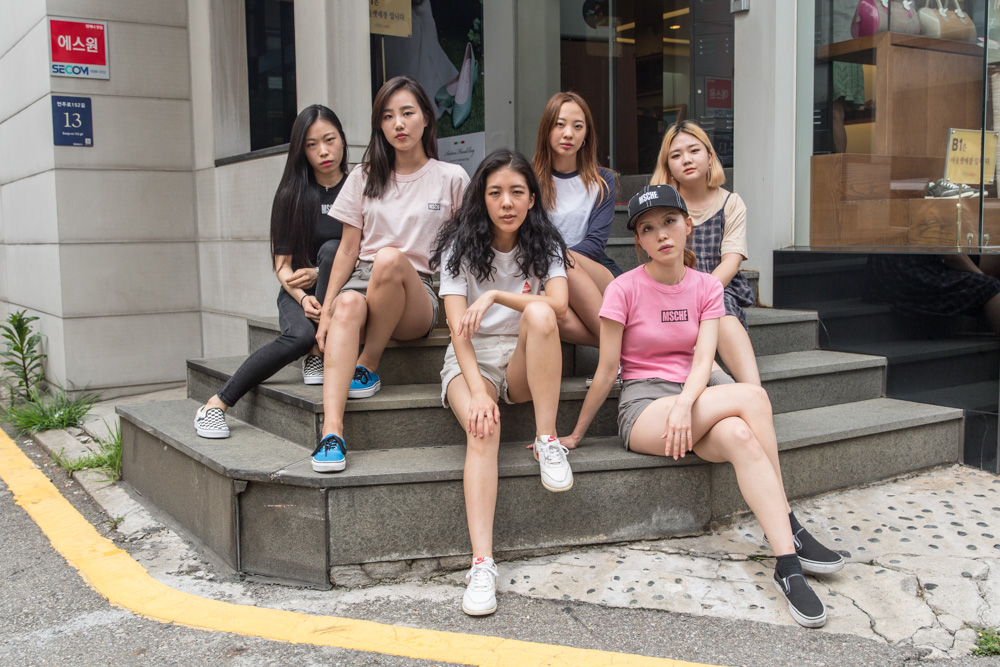 Some final thoughts on Seoul..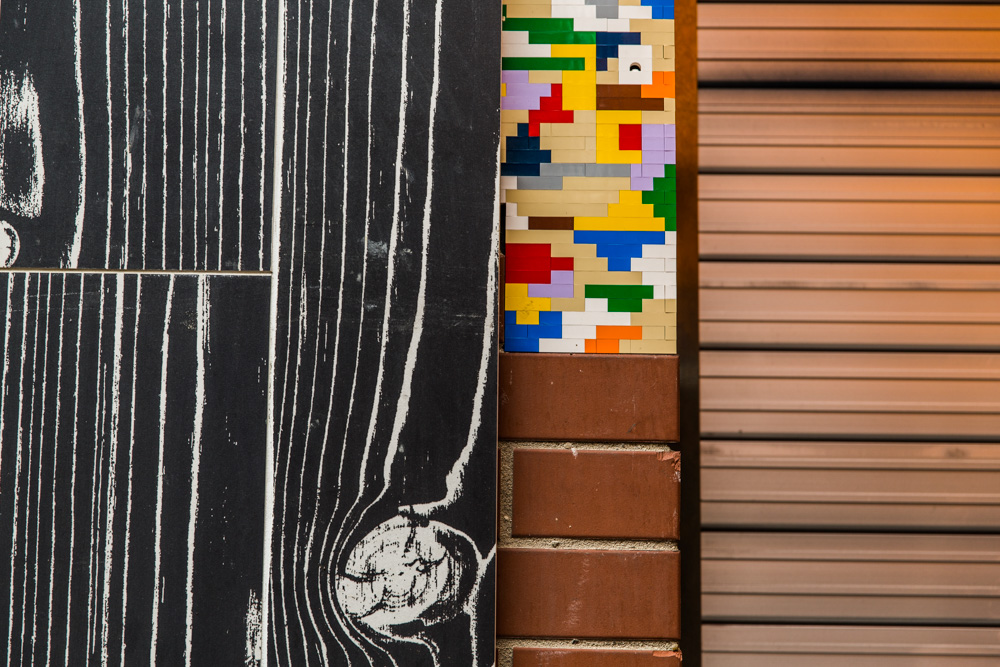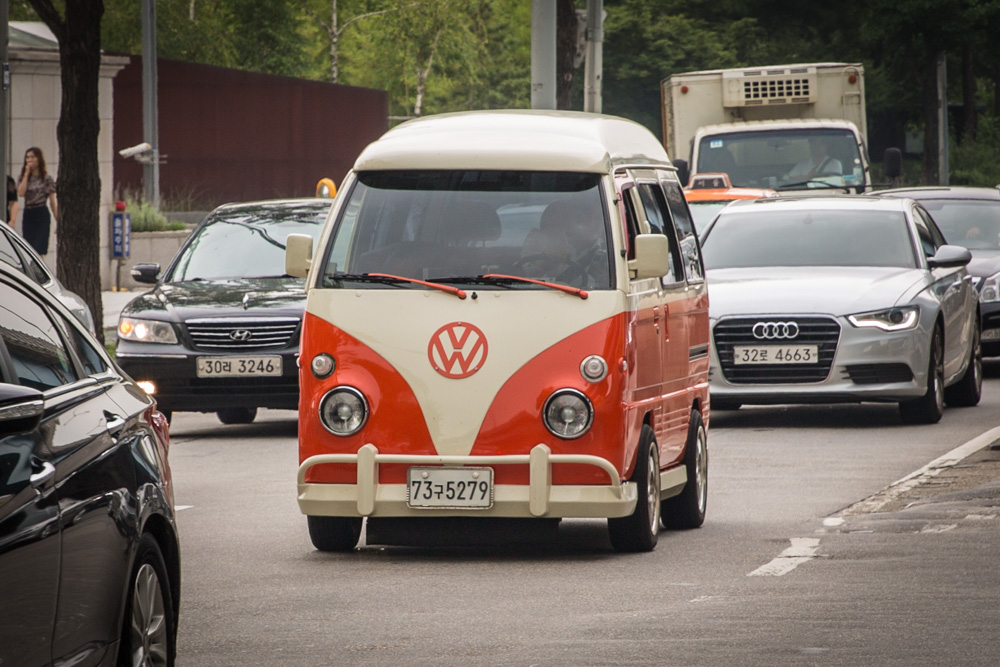 For decades, it was rare to find a non-Korean in Seoul, outside of the military base. I think I saw more white people in one day than the three decades I've been coming here, combined. The face of the city is changing rapidly. As the Korean economy swells, riding off the momentum of once-scorned homeland brands like Samsung, LG, and Hyundai, Seoul is becoming a more attractive destination for those looking to turn the world a little faster.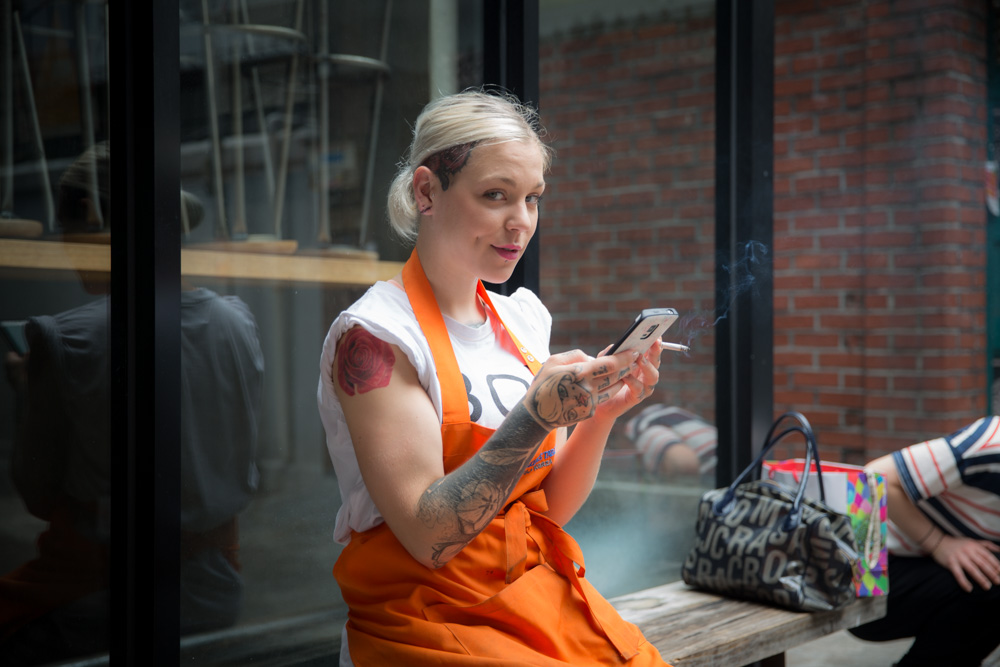 This pretty much sums it up.