After Philly, Bobby and the gang sent it east a couple of hundred miles into New England for the Boston stop on the This Is Not a T-Shirt Book Tour. Boston has always shown The Hundreds so much love, and though we don't get out there as much as we'd like, it's one of our favorite cities to visit. I mean, the seafood alone is enough reason to keep coming back, all of our amazing fans and supporters are just icing on the cake — errr, cupcake that is.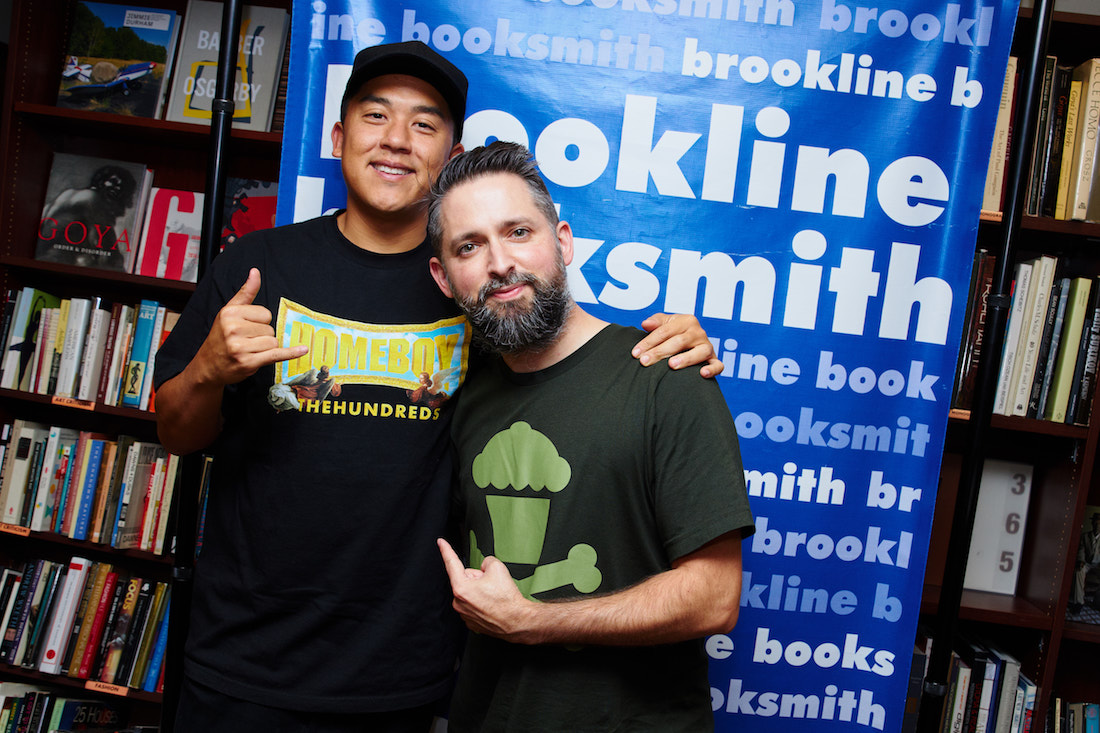 It wouldn't have been a proper trip to Boston is we didn't link up with the legend himself, Johnny Cupcakes. A fixture in the T-Shirt game, Johnny is one of the most creative designers in the world and has built a hugely loyal fanbase with his graphics and innovative retail experiences. Plus, you can't get a better tour guide if you're in Beantown.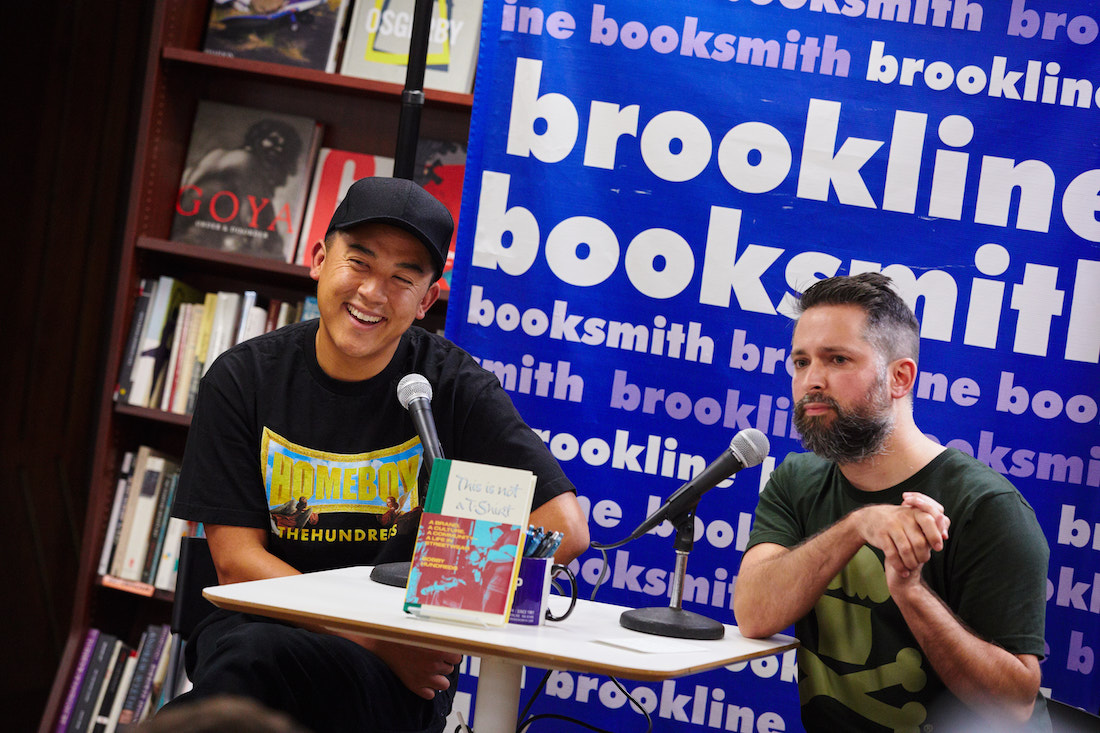 Ben Hundreds flew in for this stop on the tour for food purposes, so the whole gang went on a culinary tour of Boston, eating all the oysters and lobster and pastries we could find. But then it was time for the real reason we came to Boston, meeting all of you!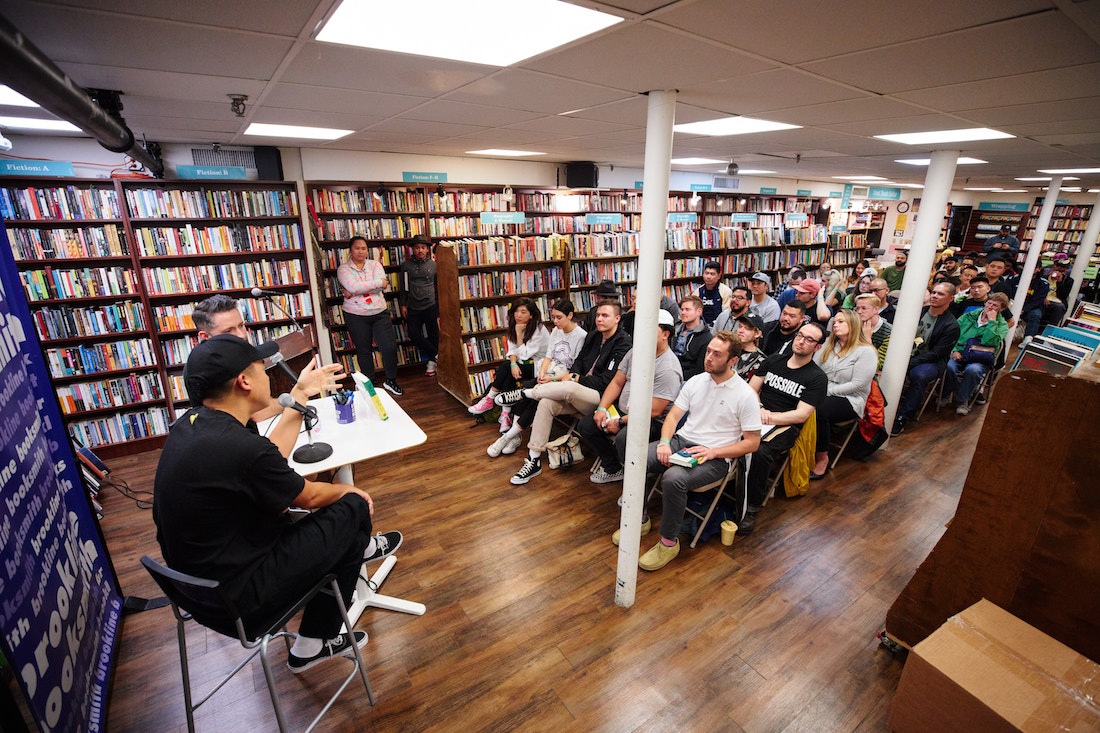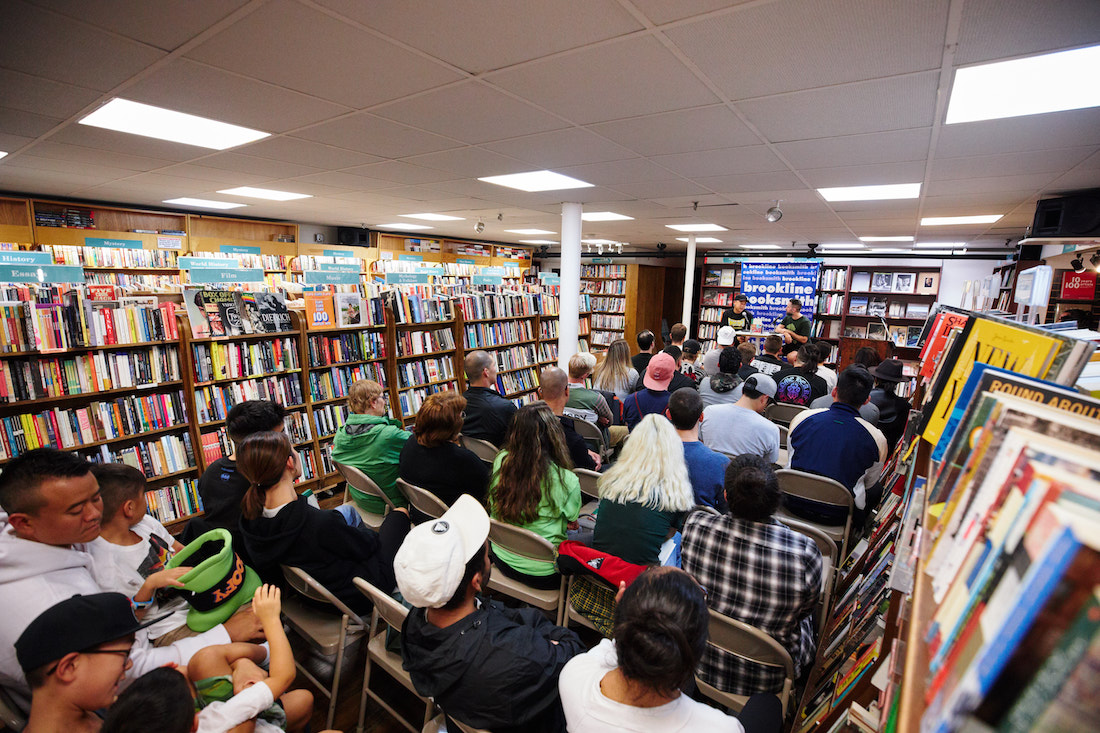 A ton of you came out to meet us at Brookline Booksmith, an independent bookstore that you should definitely go check out, and it was a night we won't soon forget. Johnny Cupcakes was our special guest moderator, and it was incredible to hear the conversation between him and Bobby, two people who have seen it all in streetwear. After the Q&A, Bobby and Johnny hung around to sign stuff for everyone who came and a ton of people left with free T-Shirts. All-in-all, it was a great event and we couldn't be happier to have met all of you.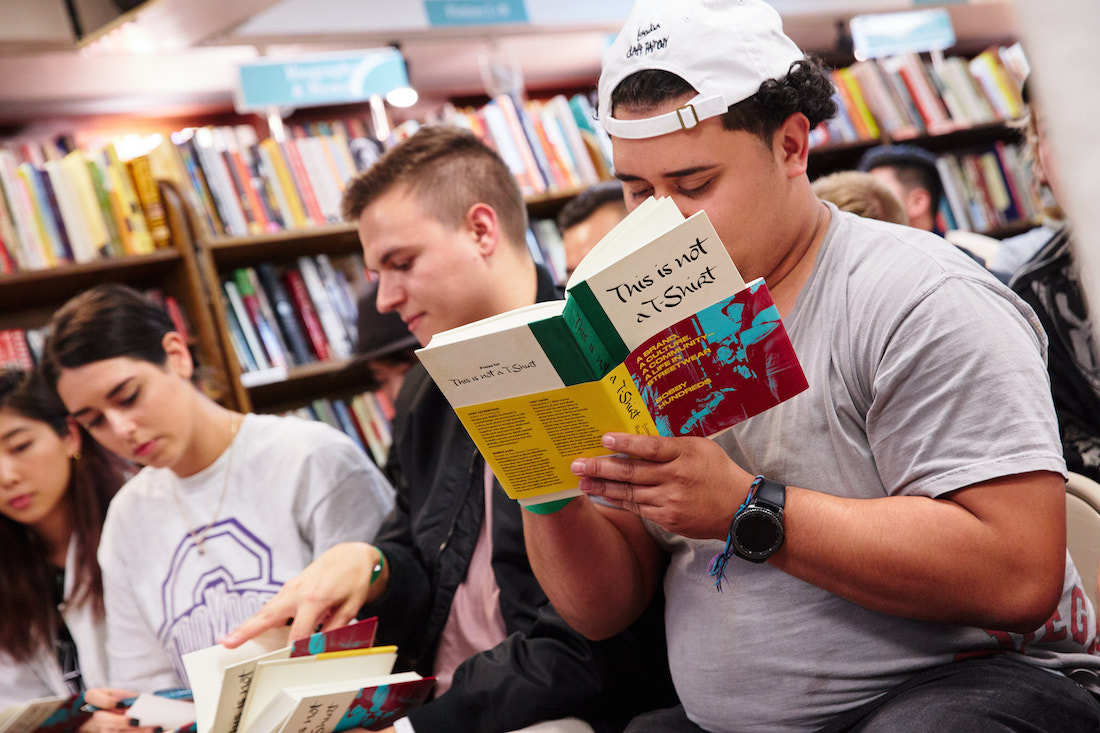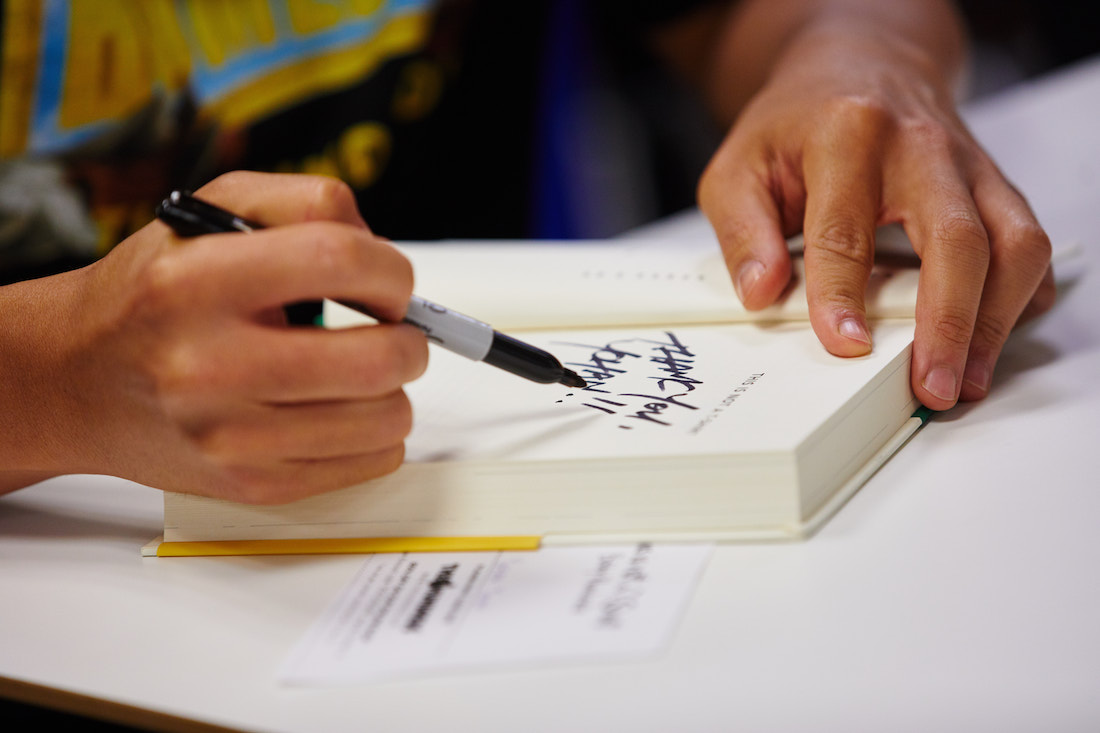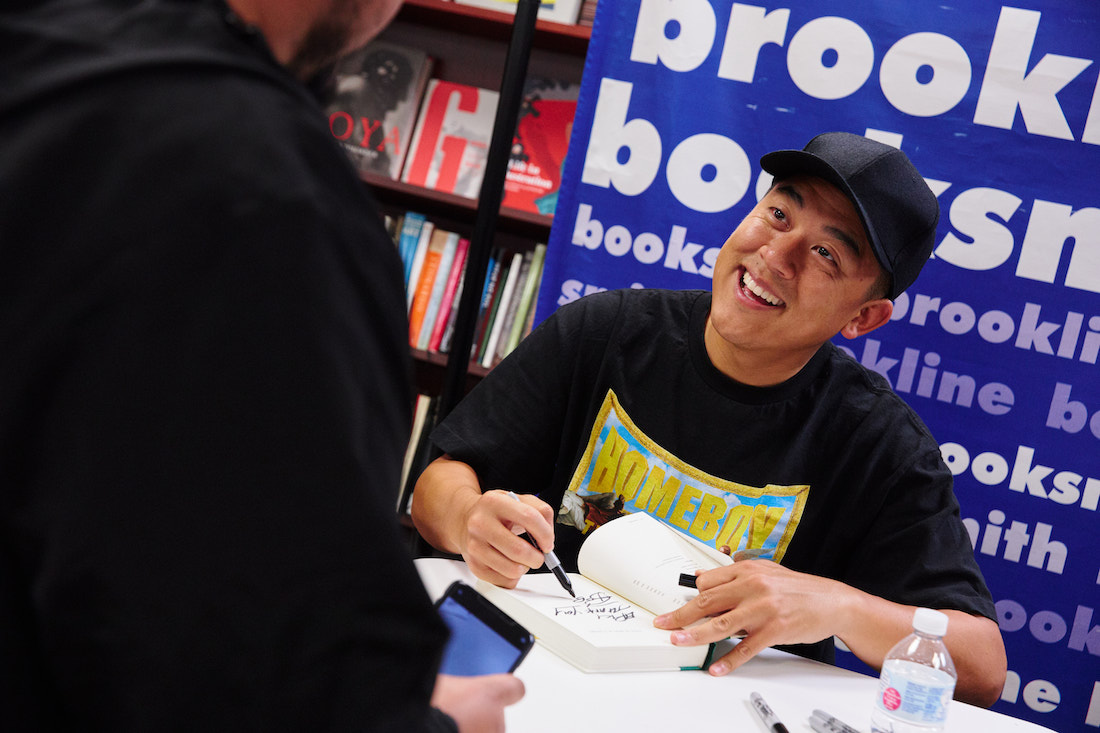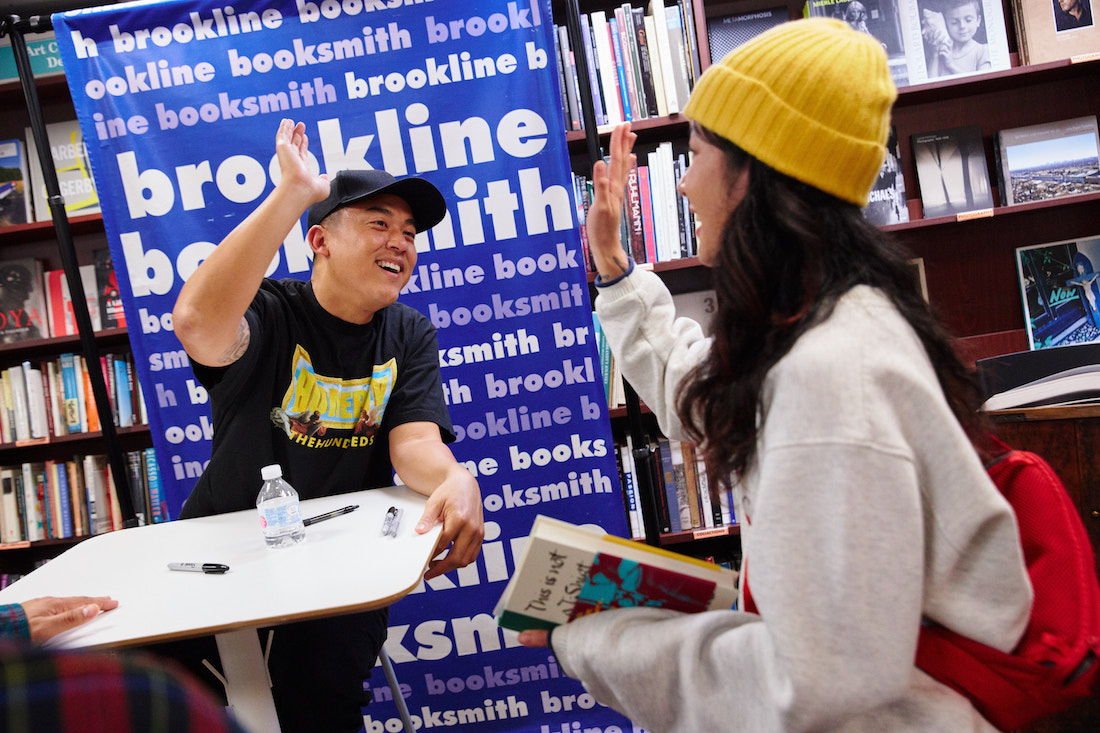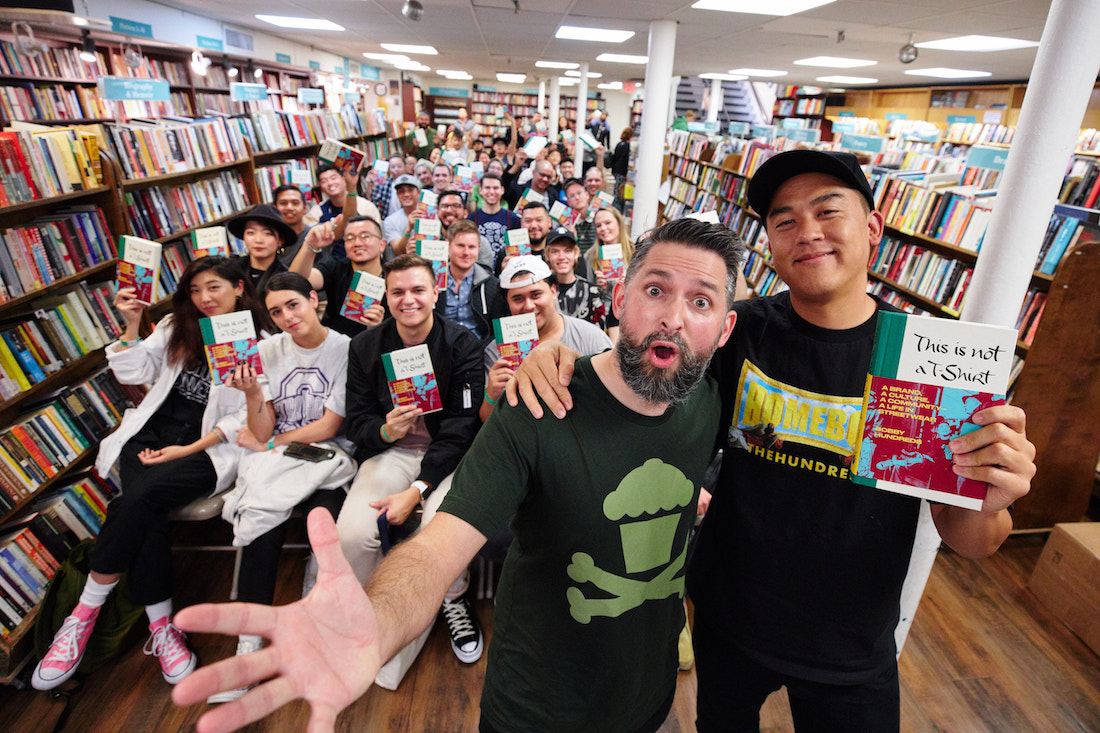 Thank you to Johnny Cupcakes, Brookline Booksmith, and everyone who came out to the event! See you soon.
[Written by the Editor]
***