This past week, I was invited back to the annual PTTOW summit at the Terranea in Palos Verdes.  You may remember, I wrote about PTTOW last year.  If this is the first you're hearing of it, in their own words, "PTTOW! is an invite-only, member network and summit that brings together inspiring leaders from the world's most innovative companies, along with cultural icons, to showcase game changing projects and fuel transformational media partnerships shaping today's culture."  Long story short, in one room you get all the people who are driving mainstream culture around the world – largely from the corporate and financial level – (and a few defining the underground as well).
Of the couple hundred members, you've got a lot of marketing execs like the CMOs of Pepsi, YouTube, Apple, Spotify, and Facebook.  Founders of Cool Hunting, Upworthy, Warby Parker, and VICE. CEOs and Presidents of Lululemon, Levi's, Live Nation, Paramount, and Dyrdek Enterprises.  There are also a number of us from the street/action sports/apparel sector now.  Aside from myself, Jeff Staple showed up, as did Jeff Kearl of Stance Socks, Mike West of 686 and New Balance Skateboarding, and Shaun White.
For three days, we listened to fellow members speak, receive awards, and networked (got chocolate wasted).  There were inspirational keynotes as well as thinktank sessions, where we discussed all from leadership to branding, experiential events to digital video.  I'm very grateful to be invited to PTTOW every year.  It opens my eyes to how Big Money perceives and chases cool culture.  I also see my admission as a responsibility to the larger, true independent culture out there that aren't fairly represented at the summit.  I do my best to be your voice in this conference of neckties and grant you access to a closed-door world that is determining so much of predominant culture.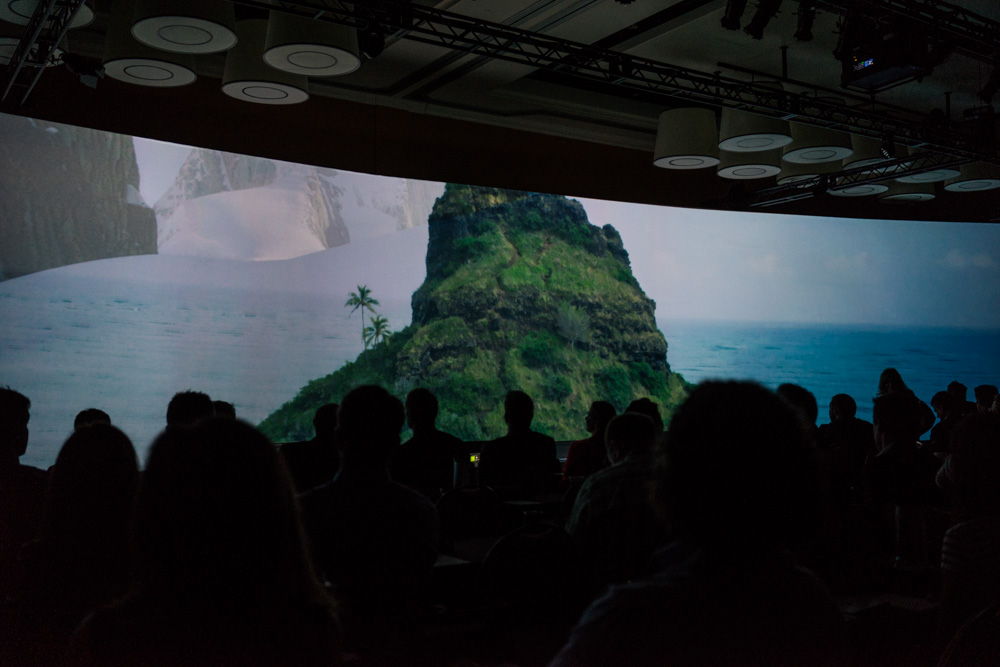 There were a lot of hotbutton catchphrases flying around as usual. Marketing buzzwords.  Of course, the Beats X Apple news made a big splash with this crowd.
The common thread, however, seemed to be this universal retreat back to cultural roots and brand values.  It seems that in the recession's aftermath, corporations are still clawing for some sense of normalcy and stability in a marketplace upended by e-commerce, direct-to-consumer, and global economy.  Maybe brands got bloated, a false sense of security, or confused in pursuit of profits over passion.  Maybe they got scared and misled by the Internet to follow each other instead of thinking for themselves.  But there was this overwhelming cry amongst members to re-define values, what their company stands for, and communicate it clearly to themselves and the consumer.
Seth Farbman iterates this idea.  As Global CMO of Gap, his is the task to restore the brand's legacy and core values, which have been muddied over the years.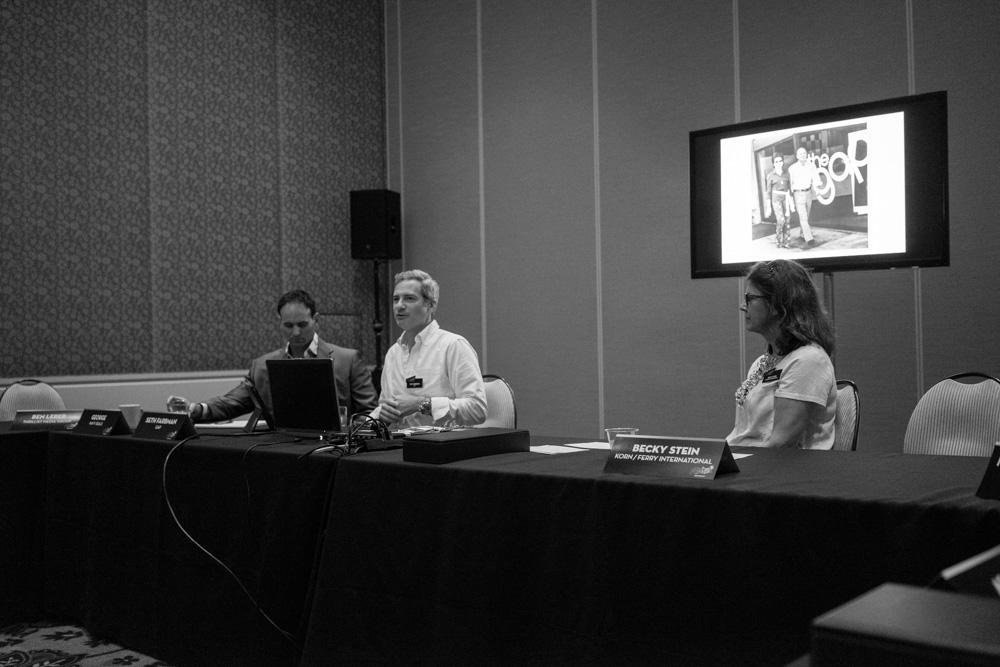 Bob McKnight is the Founder of Quiksilver.  We both got lost one morning and made the best of it by sharing casual conversation over breakfast.  I had a lot of questions for Bob on how he did what he did.  His responses weren't the most uplifting, but they were honest.  The clothing business just isn't the same. Not how it was during the Quik days, anyways.  He remarked that the American customer in particular is more prone to buying apps over apparel and the seas are only getting rougher out there.  Perhaps The Hundreds can change that, perhaps we can't.  But we are a different brand than Quiksilver with vastly opposing values, so I feel like our map is uncharted.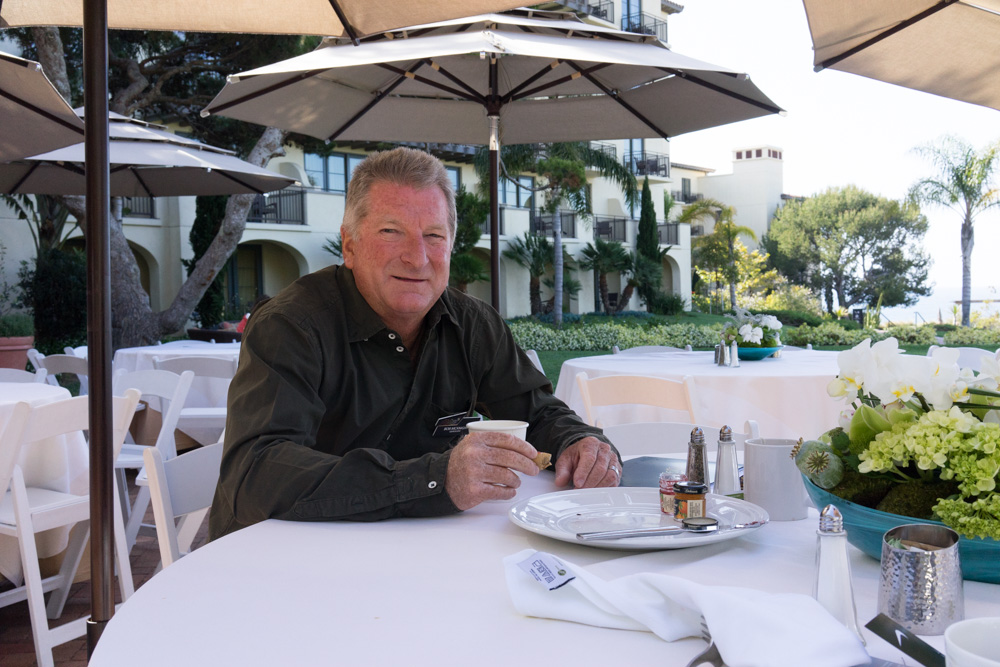 Two of the world's leading social media experts. Musa Tariq took Burberry's social networks and catapulted the fashion house to the #1 digital luxury brand.  He is now doing the same at Nike.  Taco Bell put Nick Tran in charge of all social media and has since become an Internet powerhouse, completely changing the tone and image of the fast food corporation.
As important as it is to have the grey-hairs present at PTTOW, it's the Musas and the Nicks of the world that are outlining how culture plays out.   Their methods of communicating a brand's message to the consumer public speaks louder than any billboard or traditional print advertising campaign.  Every ginormous company out there hires a 22-year-old girl straight out of college to be their social media coordinator.  Why?  Because authenticity is key, and who holds more integrity than young people?  Truthful, without ulterior motive, direct.  Another example of how culture is ultimately decided by the youth.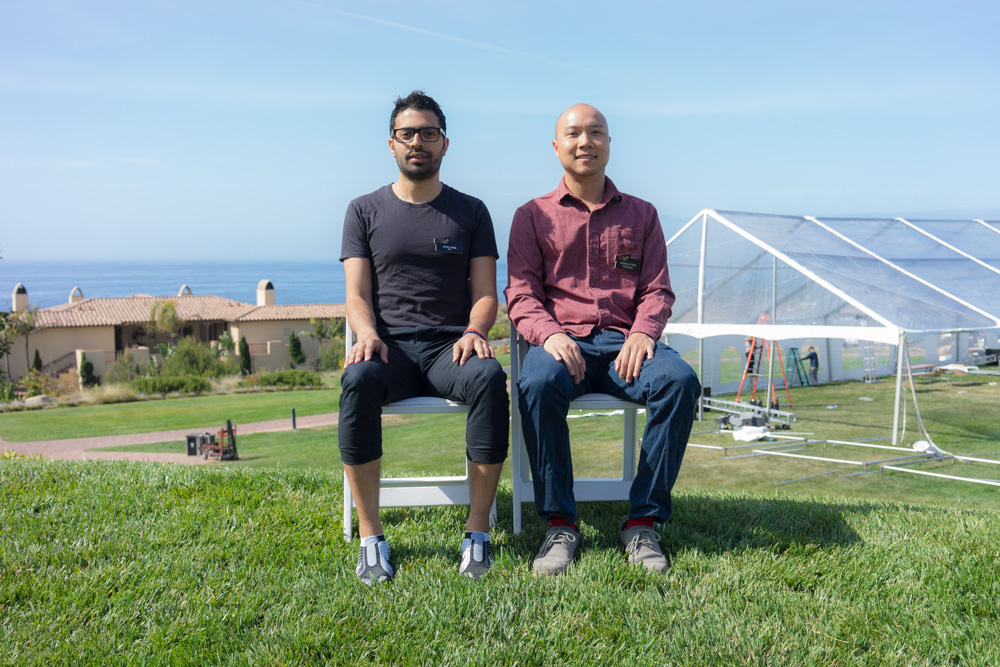 One afternoon, between sessions, a few of us jumped in cigarette boats for a cruise around the South Bay.  I rode with the CMO of MasterCard and Andy Walshe, the guy at Red Bull who heads all those High Performance stunts (like jumping out of space).  Our boat's driver made it clear that we'd only be reaching 50mph tops because of the high winds.  All the other boats were part of his speedboat club and in agreement that the afternoon would be more of an exhibition for their guests.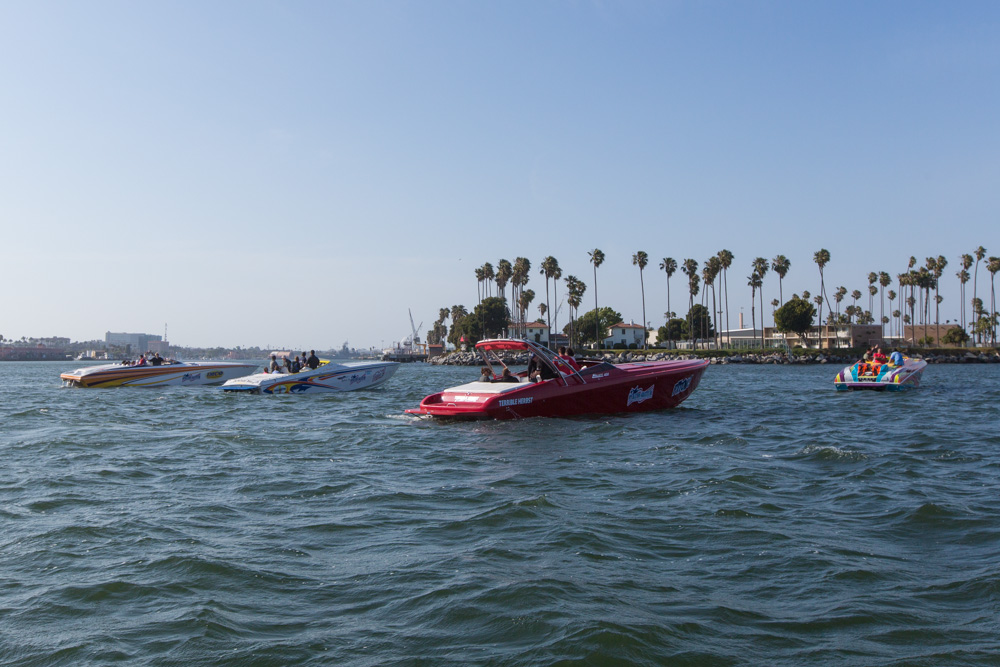 But of course as the six boats paced side-by-side out of the harbor, the open ocean and the simmering braggadocio detonated.  All six drivers stomped on the gas, all passengers white-knuckled the Oh Shit! bars, and in a cloud of backspray and boastfulness, we were off.  Our driver looked back at us and yelled between showers of mist, "I knew this was gonna happen!" as his speedometer climbed up to 100mph.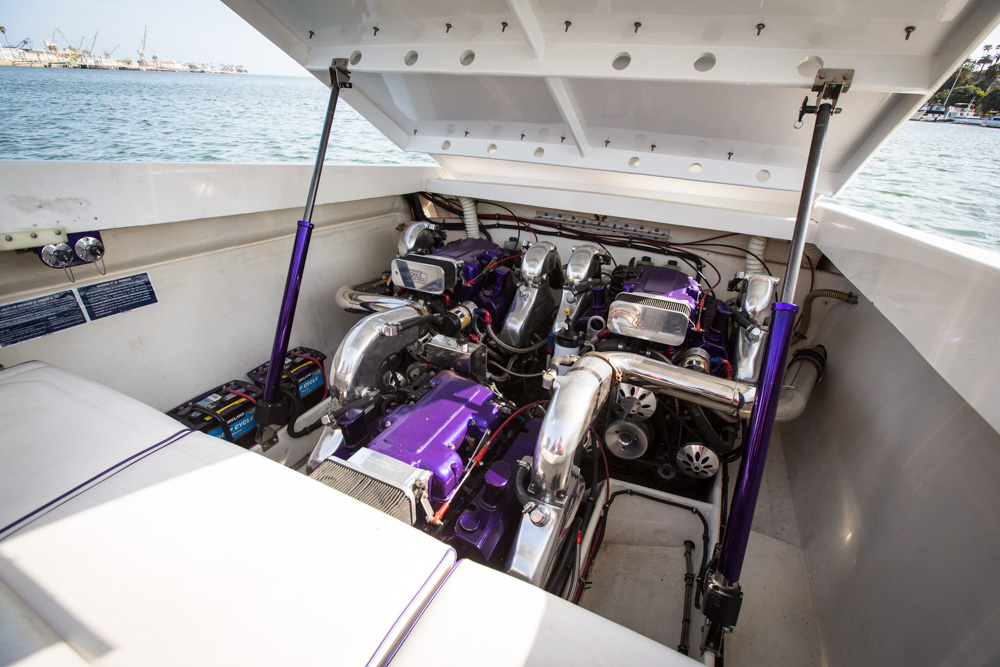 I was all over the place, losing my balance, holding onto my camera with one hand, grabbing at anything with the other.  I couldn't stop smiling, partly because the wind forced my face that way.  But also because I couldn't get past the irony.
In many ways, businesses – especially big business – behave and think like this.  Who's got the biggest dick?  Gotta keep up, gotta win.  Even at the risk of straying off course, losing sight of where you came from, or worse, death.  It's ego and it's hubris and they can get you far fast, but it can also be in the wrong direction.  If you're keeping up with your competitors, then aren't you essentially following their path?
That was a fun ride but it was exhausting and terrifying at times, often because we were looking out for where the other boats were and how fast they were going.  Instead of enjoying the seascape at our own pace, and dictating our own adventure.
Remember, there's only ever one boat in the race and it's yours.  And here's a secret:
It's not a race.