We're onset in downtown LA at Far East Movement's video shoot for their biggest single to date, Rocketeer. The story follows a dude going through a breakup, skating around LA and accumulating different pieces to make a rocket-pack, all donated by different friends and family of the band's. Just to name a few,Ben Baller was here earlier in the morning,Greg Lutzka skates in it as well.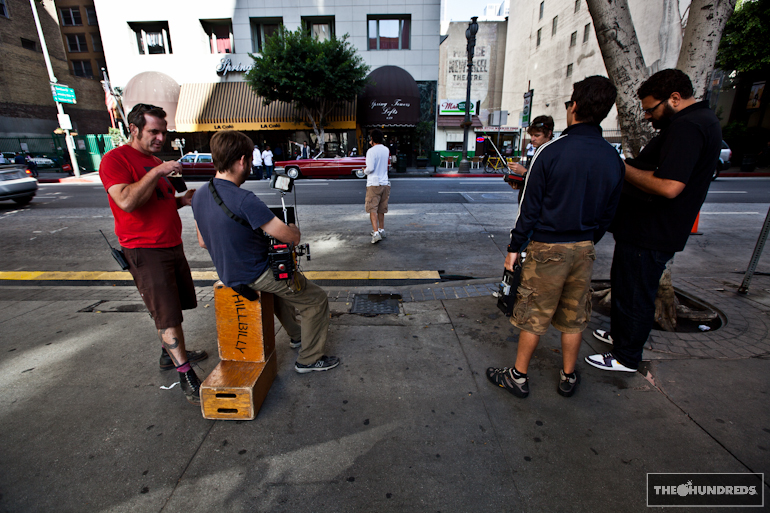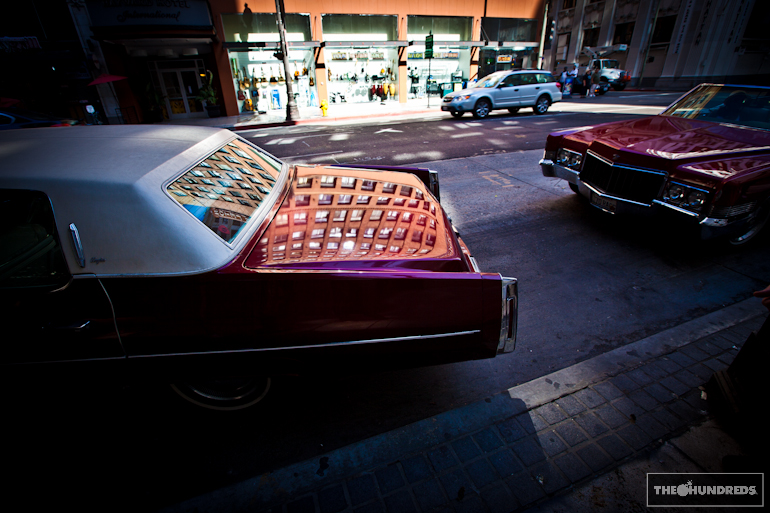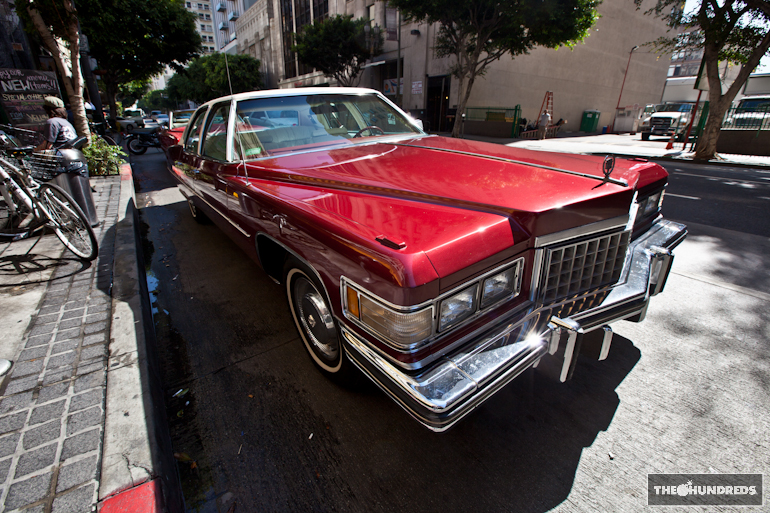 That particular ride belongs to Ted Chung (Snoop's manager, President of Doggystyle, head of Cashmere Agency). Who's in the middle of aBen Hundreds and DJ Quik sandwich.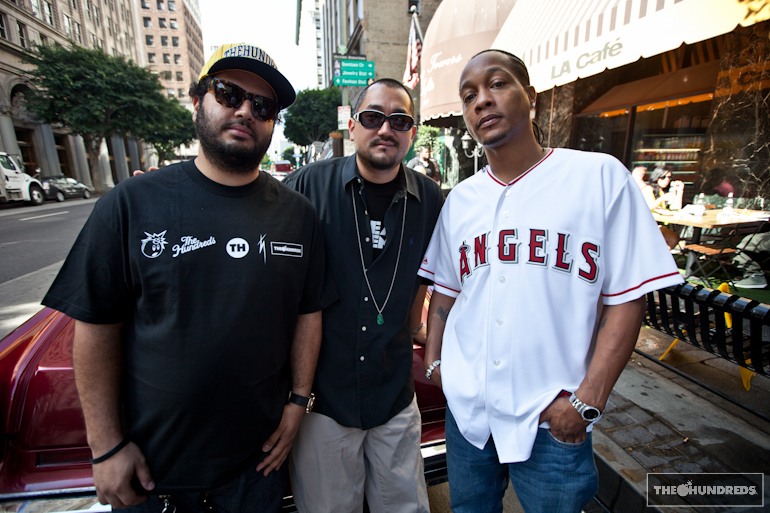 DJ Virman's here early, but where are the rest of the FM crew? Wake up!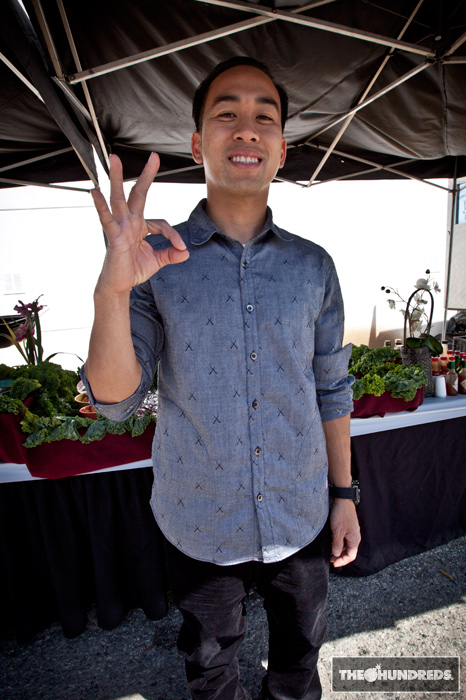 Shaun and Oz of NEFF are hardworking dudes, independently building a brand on their own terms. It's true, there's really no set formula to how to operate a clothing company. We don't really sponsor any riders outside of our skate team, but NEFF has 45 athletes on their roster. Having their own stores probably wouldn't make much sense for a brand like NEFF's, but it's appropriate for our clientele. Every brand is different and unique, and along with that come specific challenges and paths to success.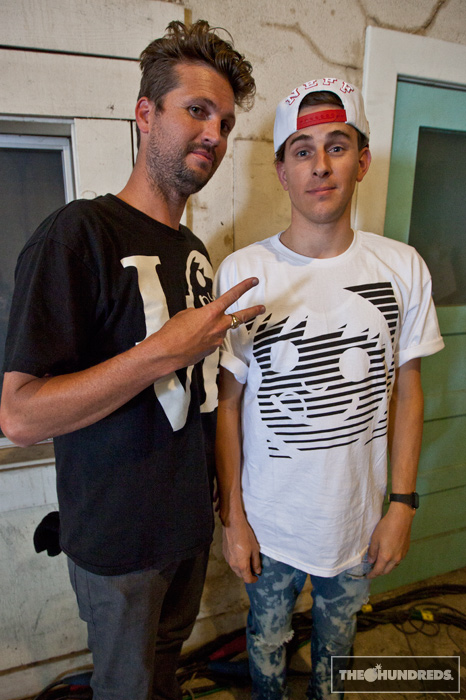 The music video production's in good hands. Billy is producing the video, and is working on La Roux's next video in New York this week as well.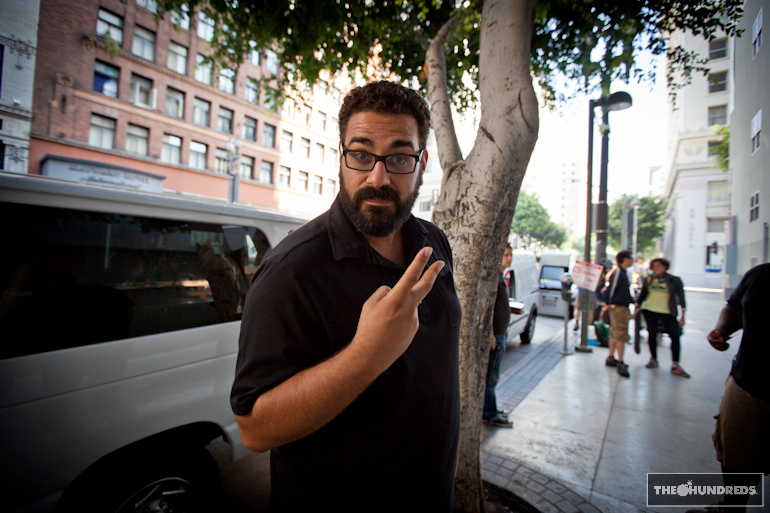 Keep an eye out for this video. Might see some interesting cameos..uh oh.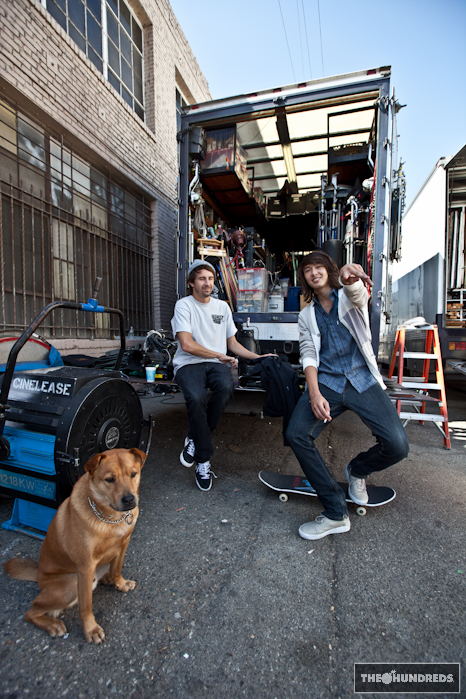 by bobbyhundreds