The truth of the matter is that, for years, Hawaii has played a pivotal part in the globalization of modern independent Streetwear. With the foundation of local brands and boutique retailers like Fitted, Kicks, and Leilowsetting the pace for the rest of the world, Oahu has established it's own permanent legacy in the annals of street culture.
Perhaps no Hawaiian name brand best represents that movement than In4mation. What started out as a series of progressive, art-minded, tastefully curated boutiques later unrolled as an internationally-recognized Streetwear apparel brand. I've always admired In4mation for their unique aesthetic and graphic t-shirts. But their attention to quality and detail is maybe best experienced via their retail outlets.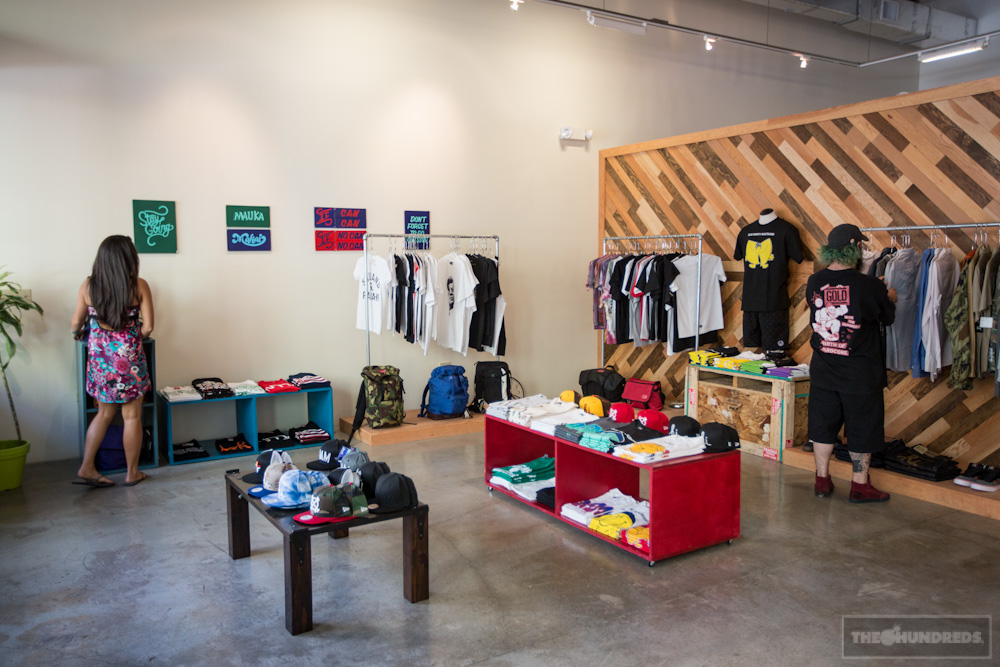 One of their newest ventures is an offshoot sub-category brand called The Human Imagination. "hi" for short is a return to a minimal, organic interpretation of design retail. This room makes me nostalgic for the pure Streetwear boutiques of yesteryear, when limited, refined product was hand-selected and deliberately showcased to a sophisticated (more appreciative) clientele.
Keith and Ryan from In4mation man the fort: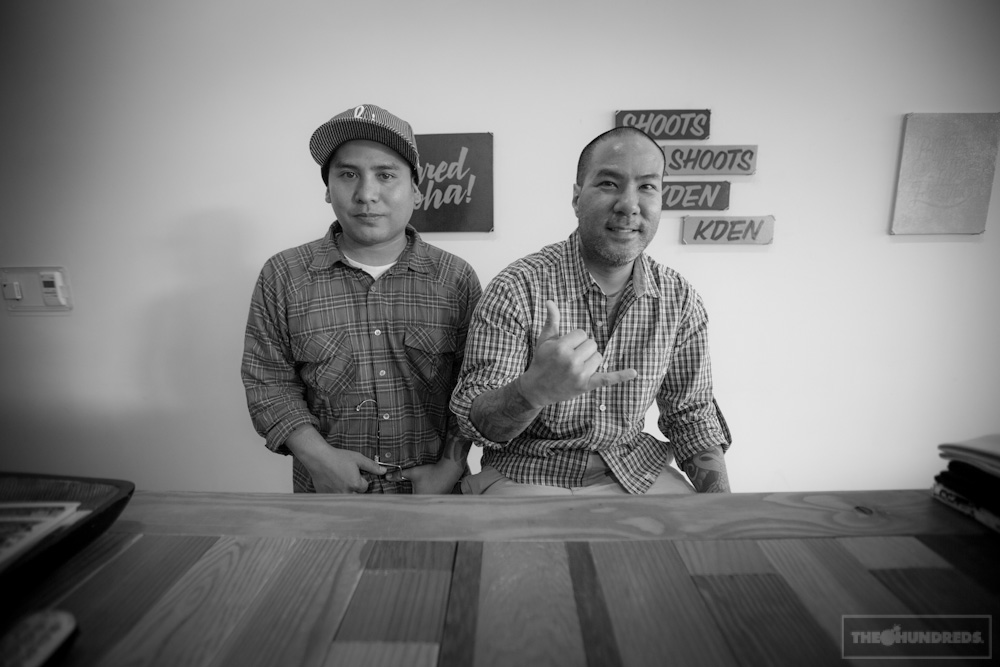 A diverse selection of In4mation, in-house brand Human Imagination, as well as some other complementary offerings to round things out. Like Maharishi and Manhattan Portage.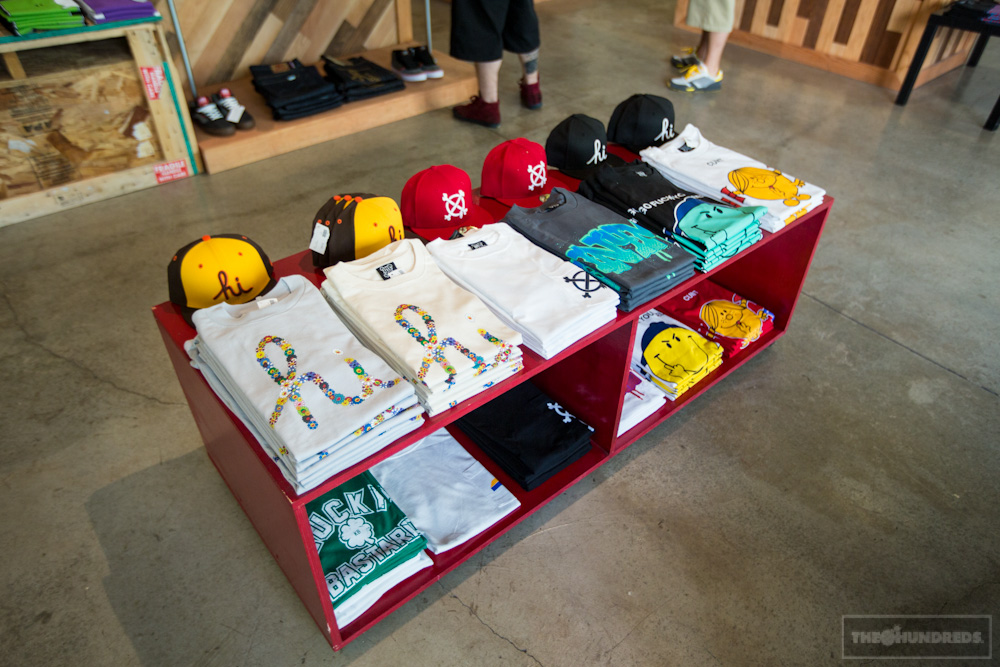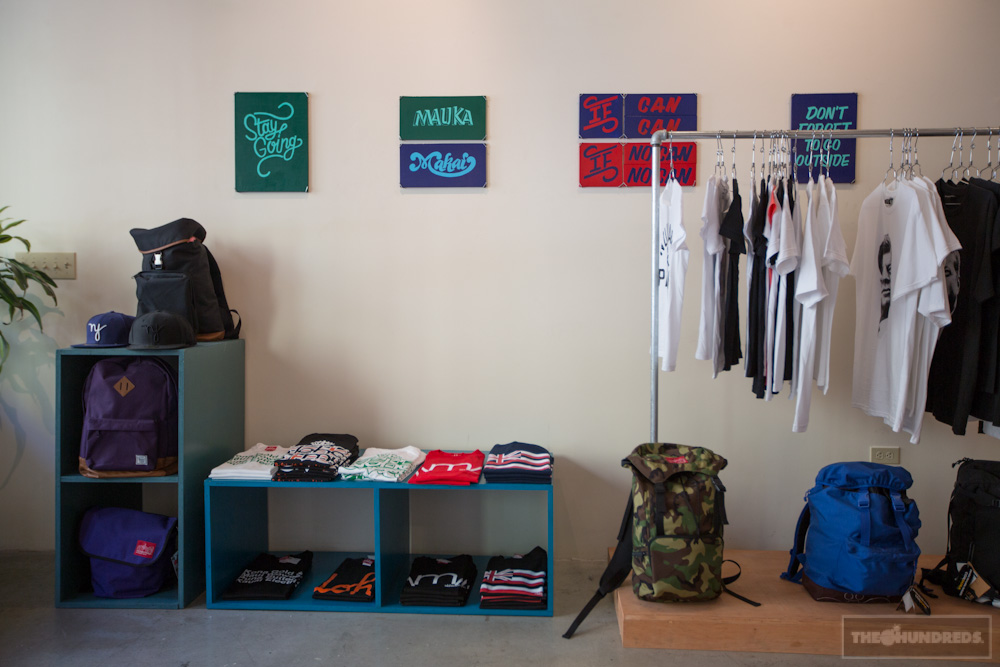 This is the t-shirt I walked away with: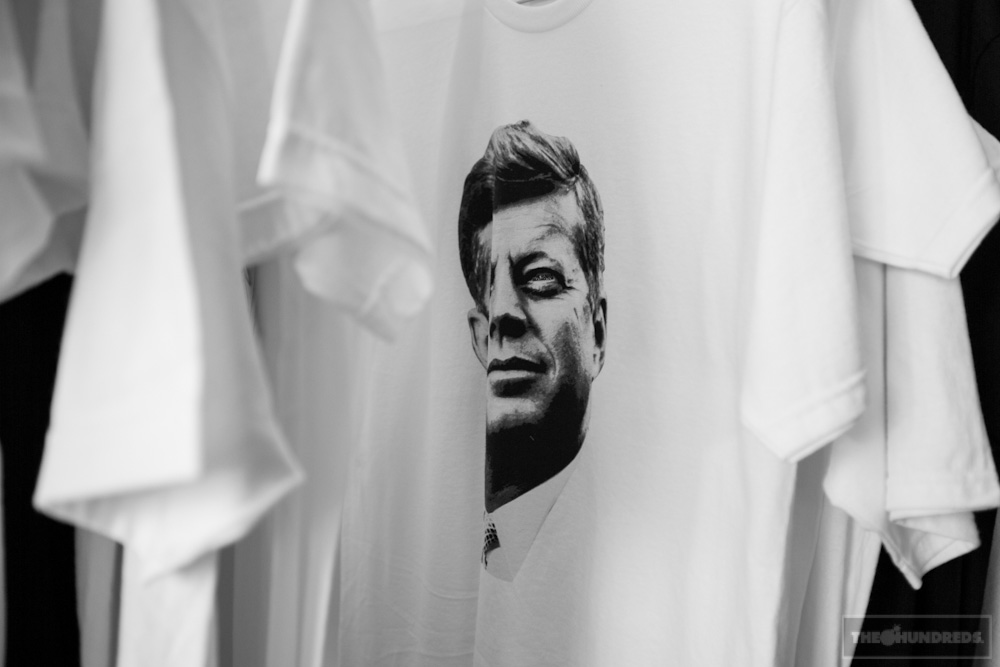 The walls are adorned with hand-crafted type and lettering work by friend CJ Dunn: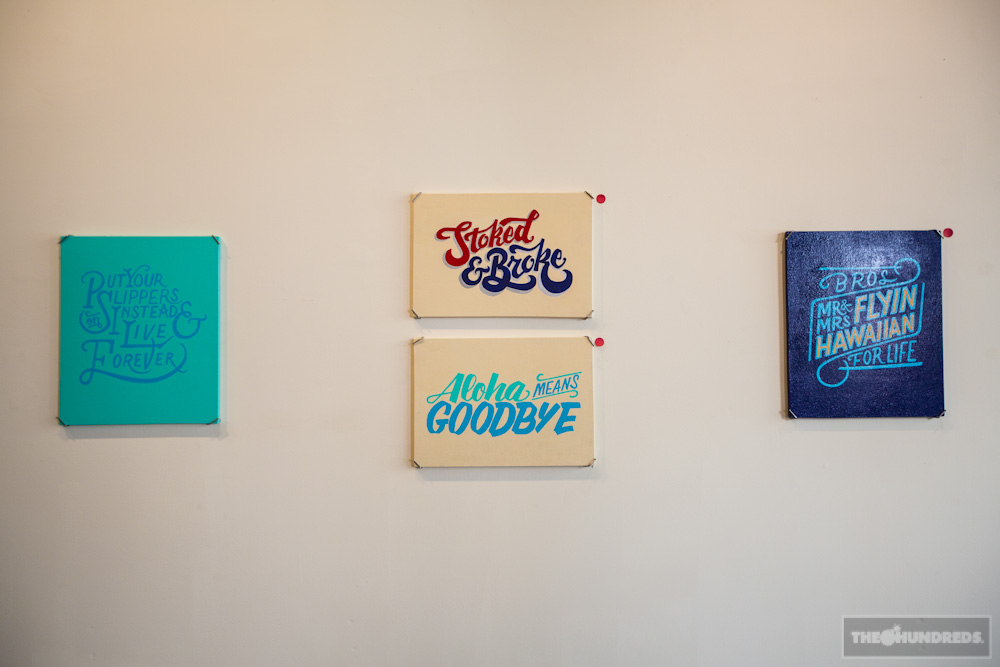 The Human Imagination is located in the burgeoning arts district of Chinatown here on Oahu:1154 Nuuanu Avenue.