David Choe held the private opening for his solo exhibition, NOTHING TO DECLARE, at the Lazarides Gallery in Beverly Hills tonight. Congratulations to Dave on a perfectly executed show, a packed house, and plenty of red dots to go around. That means paintings were being sold one after another like dominos, and for $50,000 to $100,000 a pop, I'd say that's a resounding success.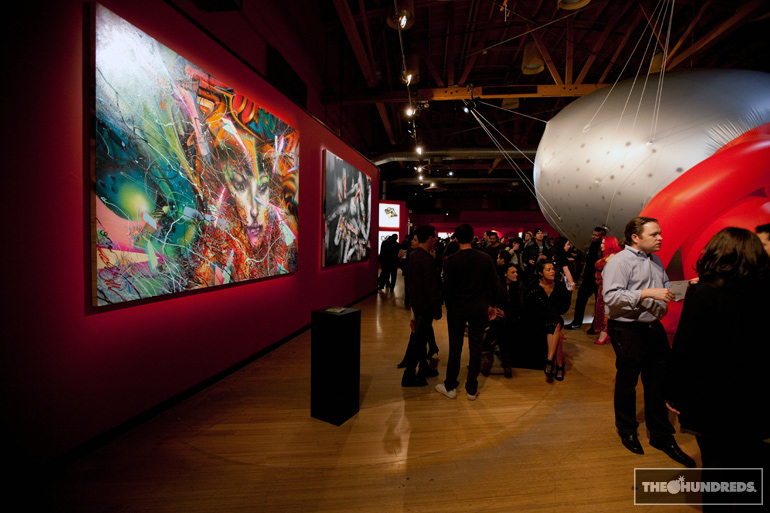 Steve Lazarides, Dave, and Naama pre-show.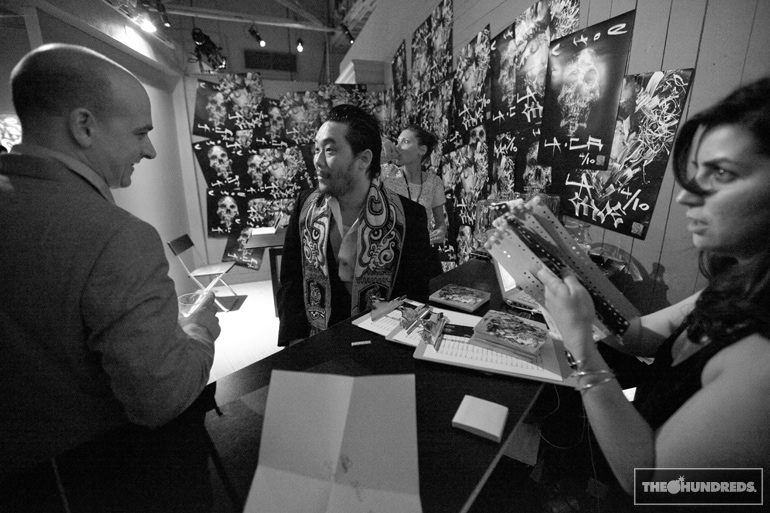 This is Laz's gallery, he's been working with Dave for a bit out of London. You may also know him because he is Banksy's former manager.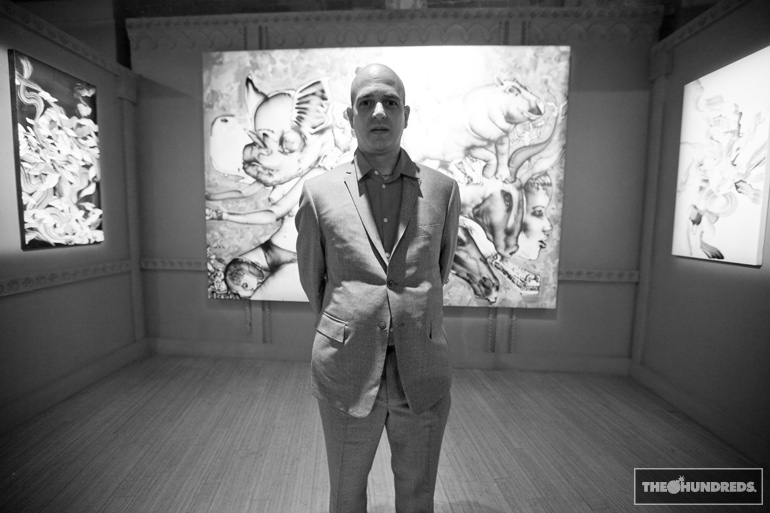 Eli Roth aka The Bear Jew (Inglourious Basterds), Nikki, Dave, and Eric (Giant Robot).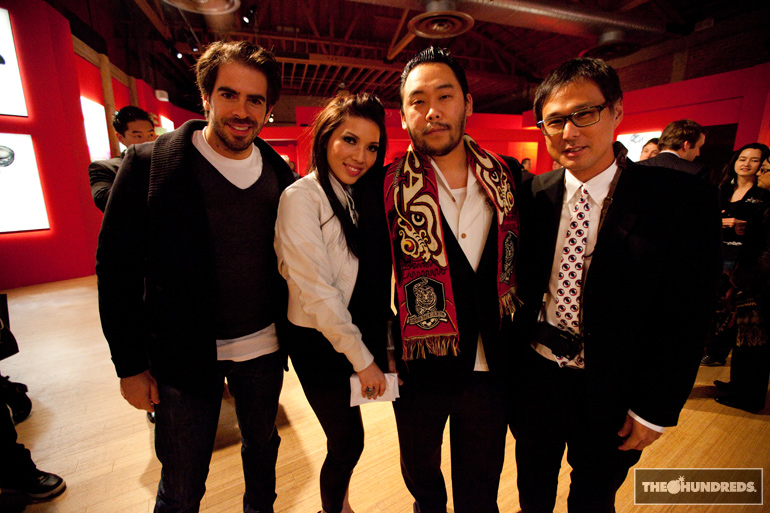 That's Mickey Avalon and the evil laugh.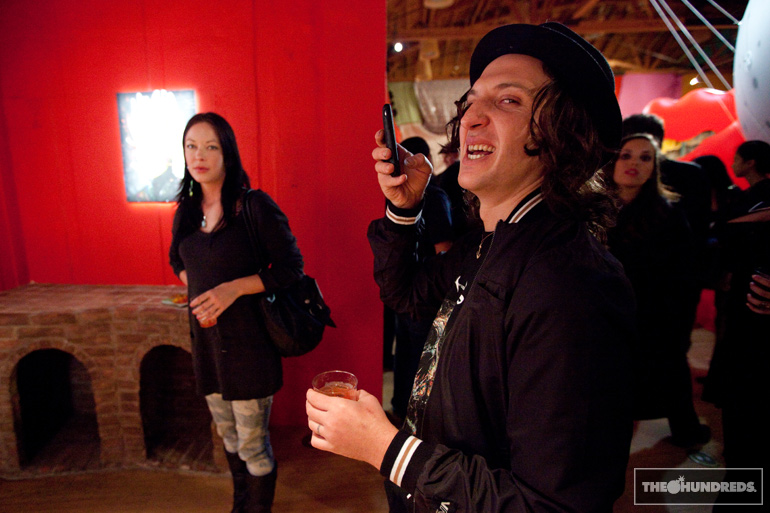 Tofer and Abram Makowka.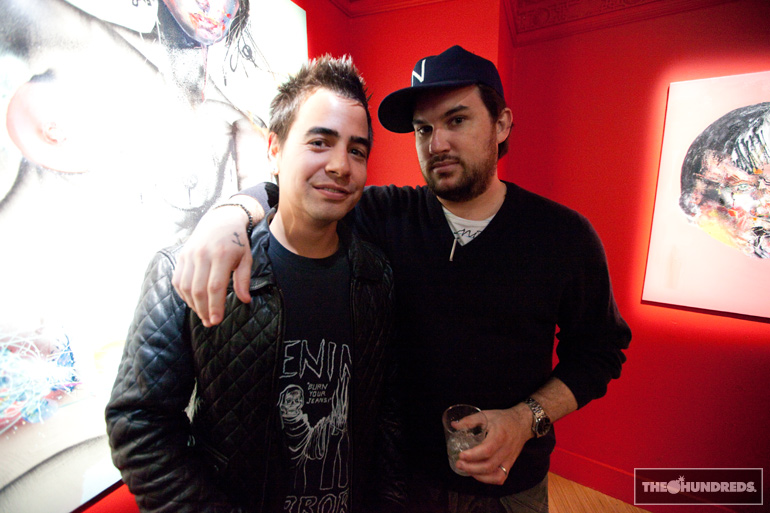 Mark (Cobra Snake) and Dave.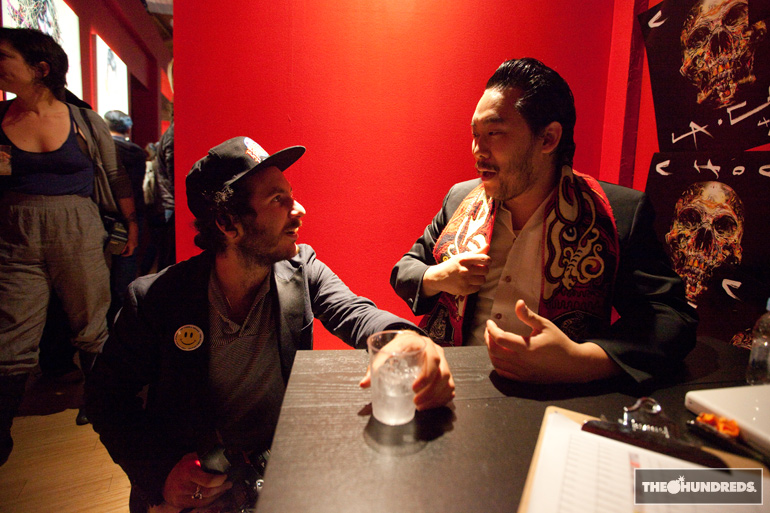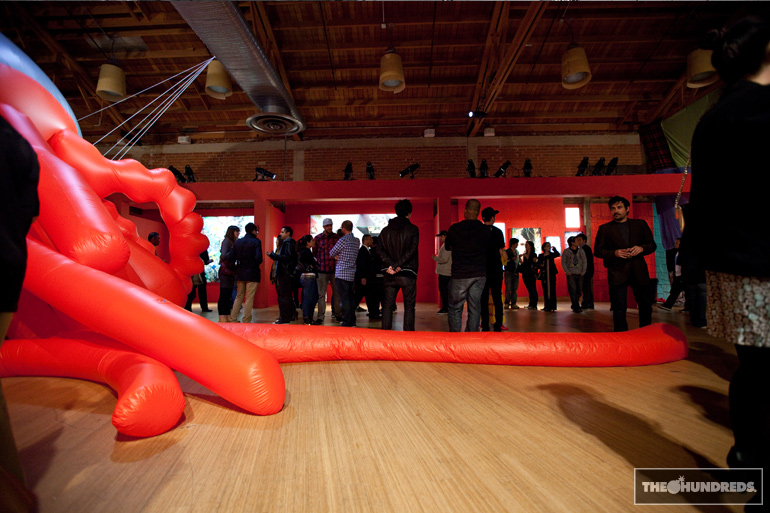 Dave loves his mom. And the other way around.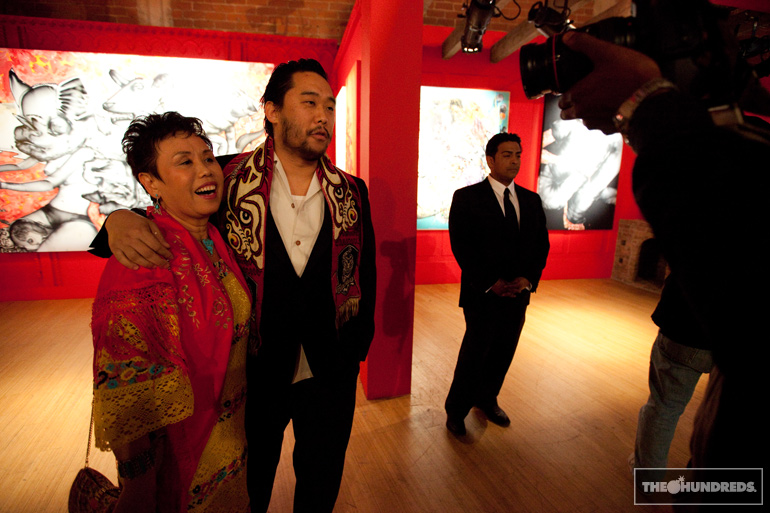 Dave, Nikki, and Dave's proud parents.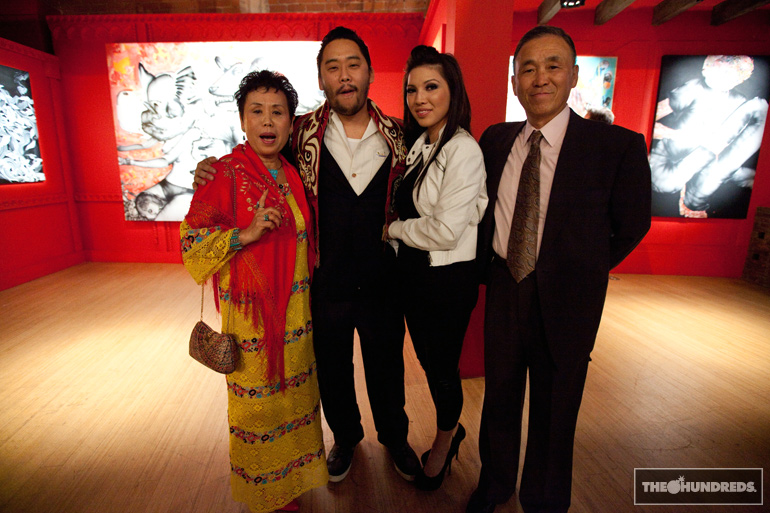 More photos of the actual pieces to come…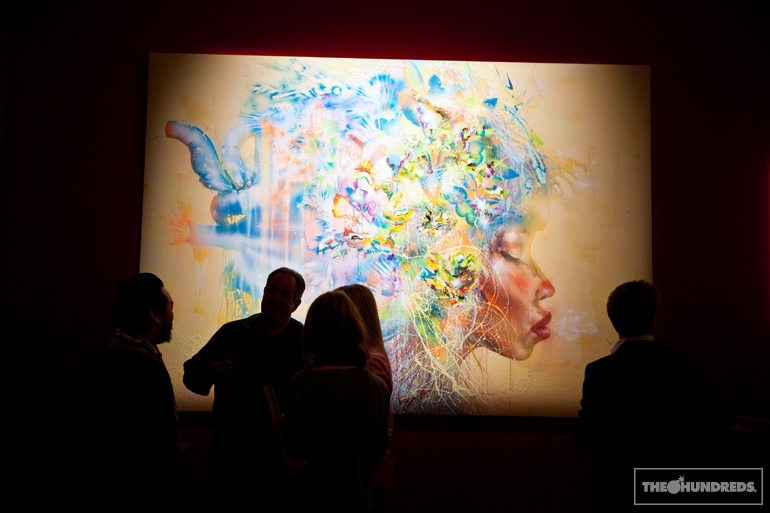 by bobbyhundreds