It's Dave Choe week, as his long-anticipated L.A. exhibition opens at the Lazarides Gallery this Friday night. I've seen it all in person and vouch for it, everything except the giant inflatable penis. That's more of a concept piece I think.
And according to Juxtapoz, it's Dave Choe MONTH. The entire new issue is dedicated to Dave Choe, and it's one of my favorite collector's edition magazines in the history of the universe. Free Choe poster inside. So, free Choester. Blasphemous story after disturbing anecdote chronicling Dave's career, adventures, and sexually-charged escapades around the world. I even throw in a testimonial, and Juxtapoz features our The Hundreds Rosewood Collection t-shirts depicting Choe's art.
If you're in the Los Angeles area over the next month, you have no excuse. Check out NOTHING TO DECLARE.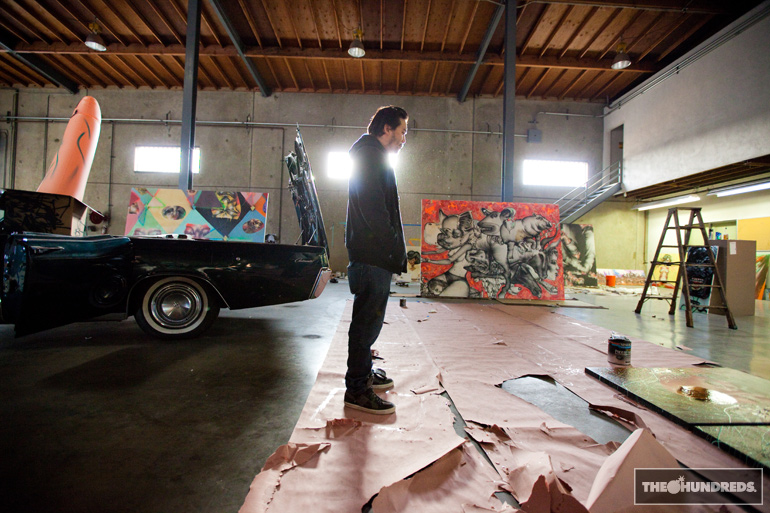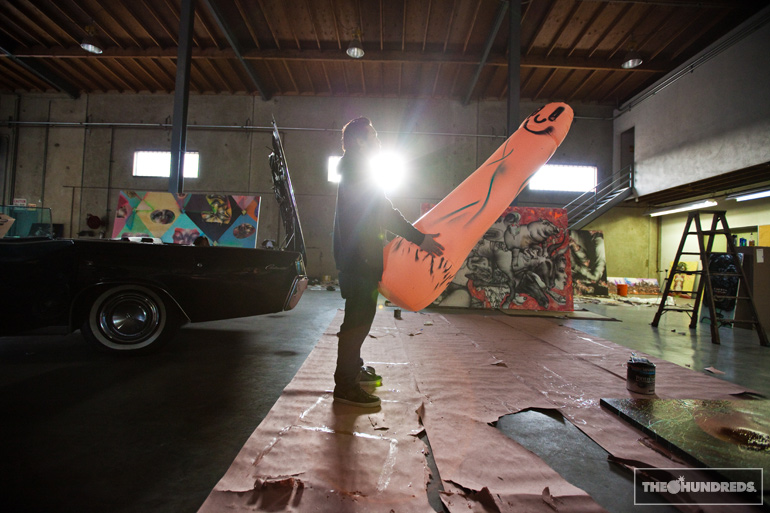 by bobbyhundreds